Translate menus by simply taking a photo, convert currency in seconds, discover your resort's best kept secrets, download emails for a fraction of the price and get rid of that folder of paperwork you've been lugging around on your holidays! These apps are designed to make your holidays even more hassle-free, keep reading to discover my top ten travel apps and feel free to share any travel apps you've found useful in the comment box below.
Google goggles
Free, iPhone, iPad and Android
This app enables you to search the web by simply taking a photo. It's perfect for when you're on your travels – take a picture of a painting in a gallery and learn about the artist, or snap a landmark to discover more or you can even take a picture of the menu and the app will translate it for you!
Onoavo
Free, iPhone, Android
If you have ever accidently downloaded a large email whilst abroad, you will understand the pain at the end of the month when it comes to paying your phone bill. This app radically reduces the data that is required to perform everyday tasks on your phone and will save you a small fortune.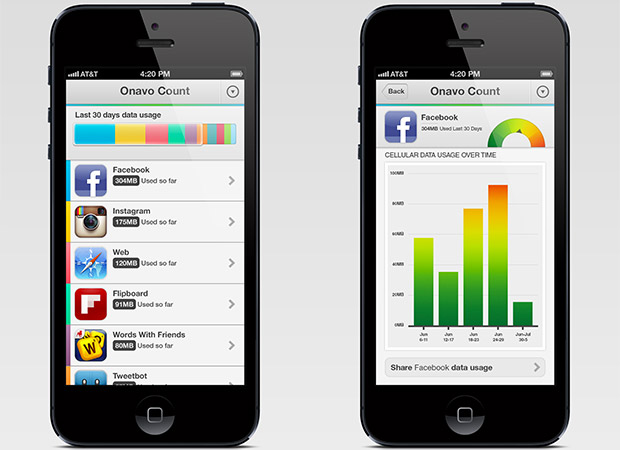 XE Currency
Free, iPhone, iPad and Android
If you're looking for the most accurate in currency conversion rates you can't go wrong with this app. It receives live currency data and has a calculator, so you can avoid timely conversion calculations or paying over the odds on your holidays.
Flight Track
IOS £2.99 Android £3.20
You can track the flight path of thousands of international flights with this handy app. It also enables you to zoom in to a detailed map to show you where exactly in the world the plane is – perfect for getting information on any delays or cancellations.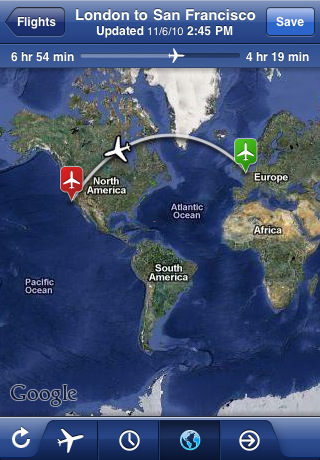 TripIt
Free, iPhone and iPad
There can be a lot of paperwork involved with any trip, and no one likes to lug around a folder full of paperwork in their hand luggage. Simply email your trip details and this app saves your itineraries in a simple, scannable format on your smartphone.
Google translate
Free, iPhone, iPad and Android.
It's always handy to pick up a bit of the language of the country you are travelling to, but if you can't quite remember everything from your crash course, then this is the app for you. It can translate between 64 languages, and although it may not give you the most comprehensive translations, it's the most accurate app out there.
Triposo
Free, iPhone, iPad and Android
With this app you can browse guides, convert currency, pick up the lingo with the phrase books and receive suggestions on activities for your day. Triposo has the most up-to-date information on over 8,000 destinations using information from wikitravel and openstreetmap, making it one of the most accurate apps of its kind.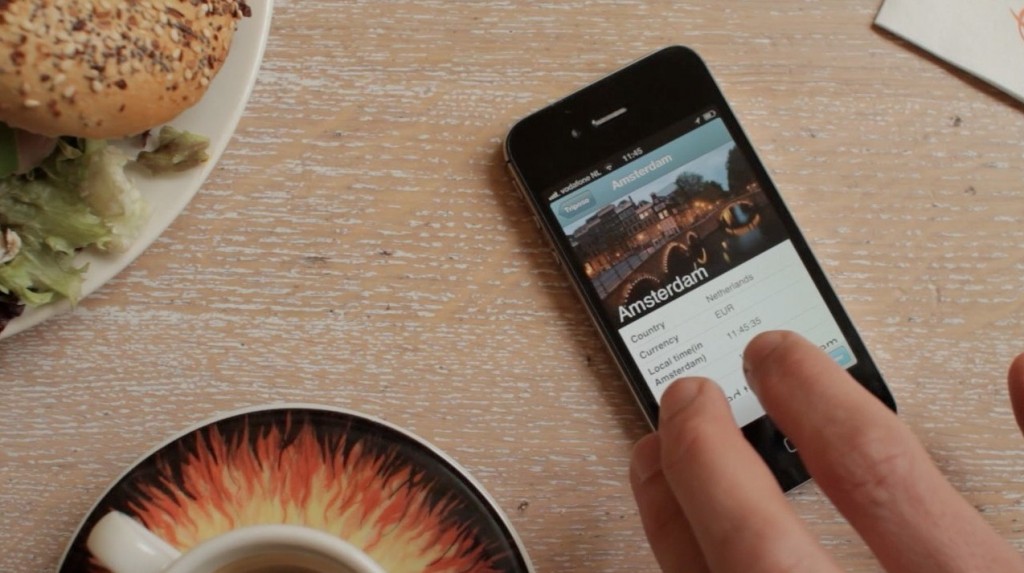 WeatherPro
From £1.99, iPhone, windows phone Android
Staying up to date with the weather forecast can be a great way to make the most of your holiday. This app provides you with over 2 million locations and gives information on everything from cloud formations, pressure, wind speed to humidity – making it perhaps one of the most accurate weather forecast apps.
Street View on Google Maps
Free, Android
If you like exploring but don't want to look like the cliché tourist with a giant pull-out map, then this is the app for you. Simply go onto Google Maps and zoom in to get a 3D view of where you are in the world.
Pin Drop
Free, iPhone
Throw away the guide books and start exploring a new city with this app. It allows you to drop GPS pins onto a map when you come across something that looks a little bit interesting and suggests the best sights and flavours in town.