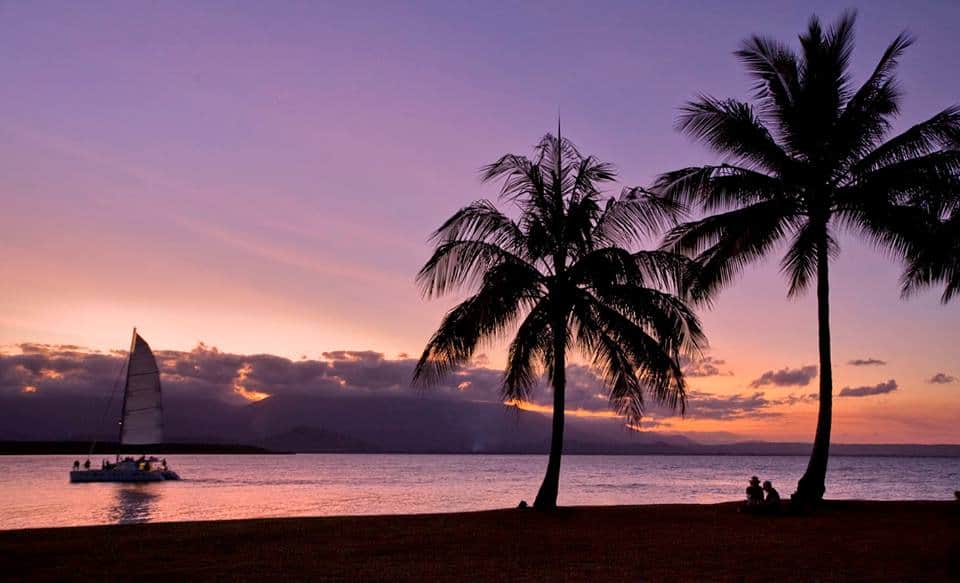 Port Douglas and Palm Cover are fabulous holiday destinations for April and July school holidays. There are a lot of activities for families to enjoy, wonderful restaurants to dine at and excellent hotels to call home during the holidays. Below are a few of our favourite places and 10 good reasons to visit Port Douglas and Palm Cove in 2017.
Experience QT Resort
QT has a lot to offer for families. It has a large lagoon pool for warm sunny days, one of the best spas in the area, superb buffet dinners at Bazaar and an open air cinema.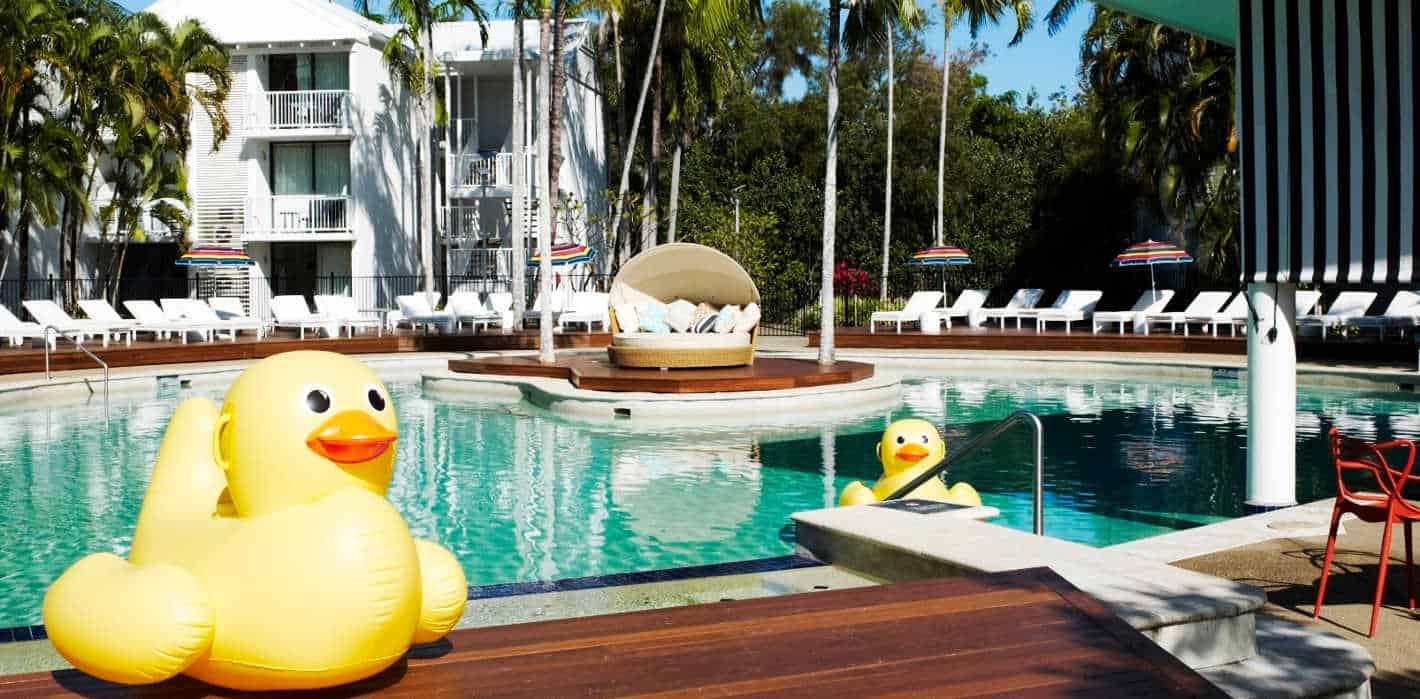 Spa Q at QT Resort
While kids are having fun in the pool why not check yourself in for a rejuvenating treatment in Spa Q.
Their curated series of harmonious treatments begin with a euphoria inducing footbath ritual and are followed by signature rituals with mysterious names like Weekend Warrior or The Plush Princess that pamper you with Green Tea Salt Scrub, Full Body Massage and Facial all in one session.
Bazaar Restaurant at QT
Normally evening buffets are not my favourite style of dining but Bazaar takes buffet to a whole new level. Guests can indulge in mountains of fresh seafood, delicious sashimi as well as a large selection of mouth watering meats straight from the rotisserie.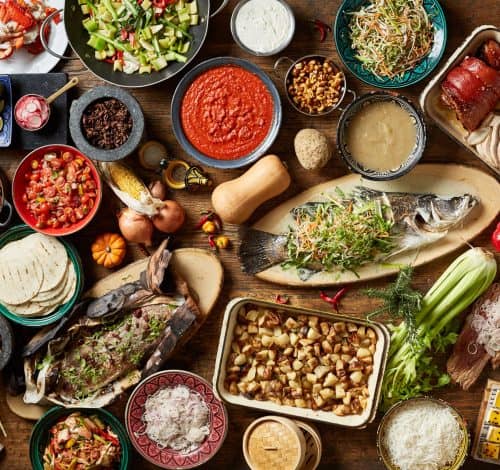 Kids are guaranteed to find old favourites on the menu and discover new ones, something that not only looks good, but is nutritious and healthy.
Of course, the desert table is a magnet for the little ones and a selection of lollies and bubble gum is impressive even to an adult.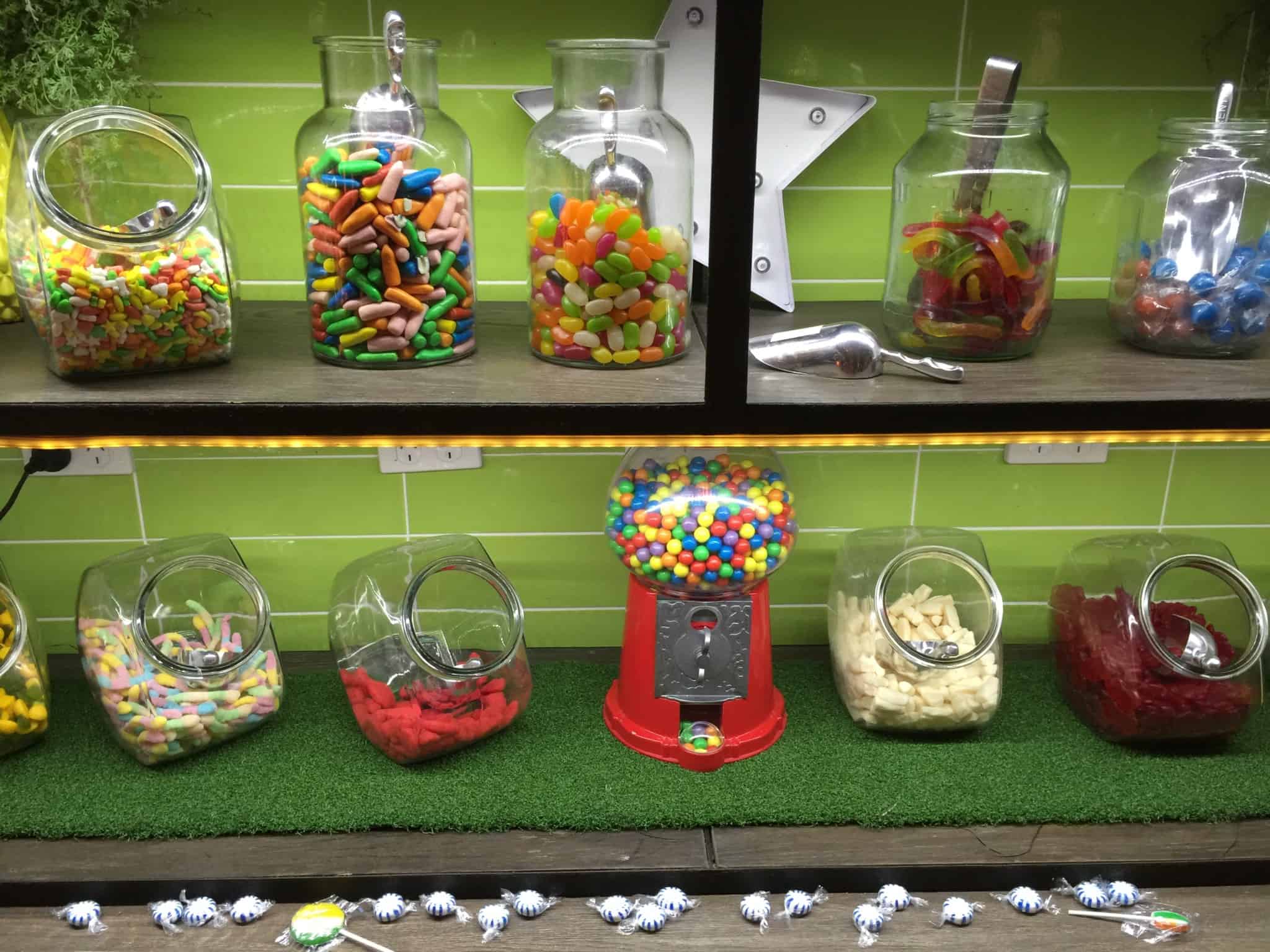 Dinner at Bazaar becomes a celebration of taste, even for the fussy eaters. To make the evening even more memorable combine dinner at Bazaar with a movie at the open air cinema. Both are located in QT resort, 5 minutes walk from each other.
Moonlight Cinema at QT Port Douglas
During Australian winter months, June –September, QT resort hosts an open air cinema. The minute the sun sets, the movie begins. The cinema has a good mix of family movies and adults films to choose from.
Most visitors stock up on yummy snacks, drinks and pizzas from nearby shops and cafes, then stretch out on the large bean bags provided by the cinema and settle in to enjoy a movie under the stars. Bring a blanket and some warm clothes as it gets unexpectedly chilly in the night.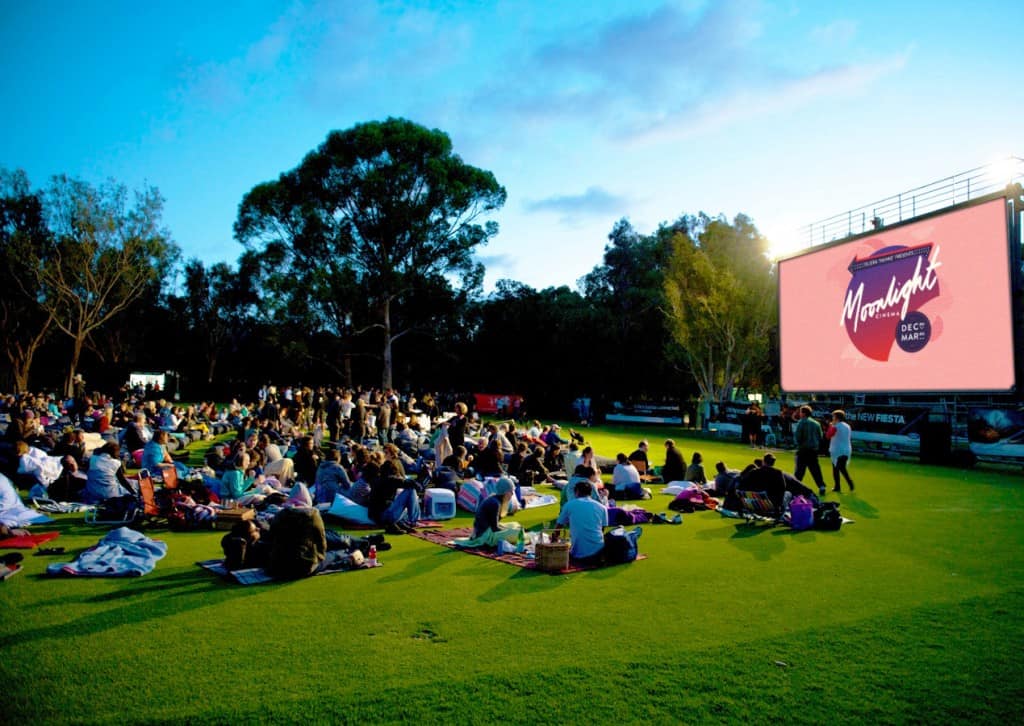 Dine at 2 Fish Restaurant
This fabulous new seafood restaurant has already won many awards. It offers the freshest seasonal produce and mouth watering seafood.
Amongst the specialties are Line Caught Trout , BBQ Morton bay Bugs and a Seafood Platter for two. The dishes are not only exceptionally tasty, but also beautifully presented. The atmosphere is formal, yet families are welcome, especially for the early sitting.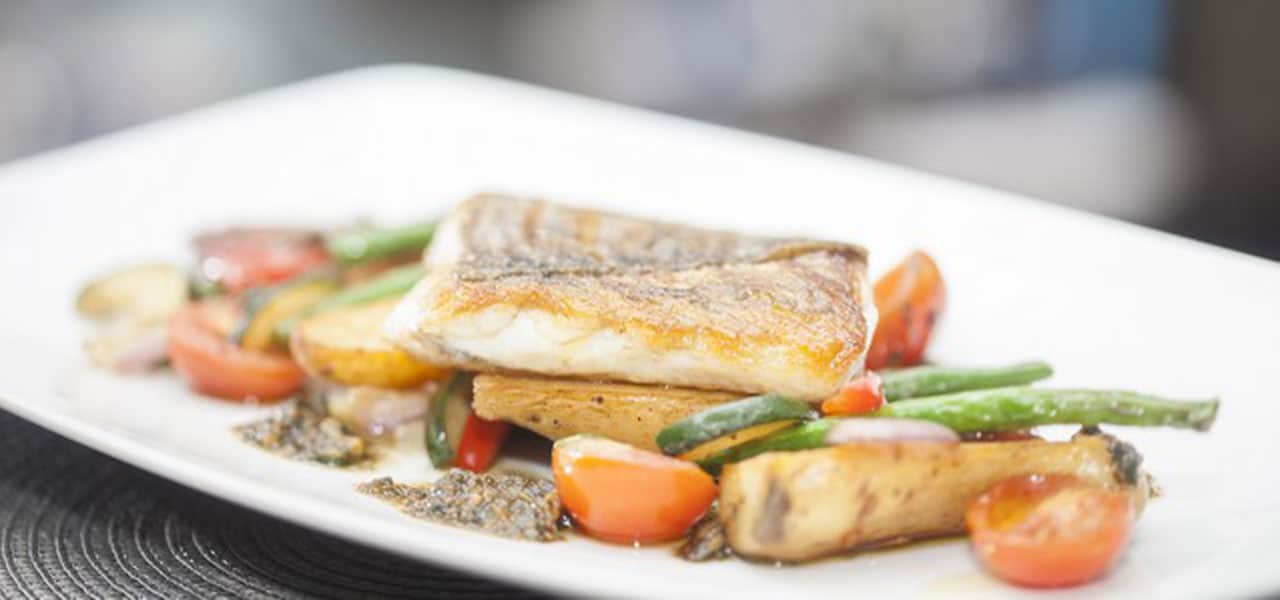 The restaurant is only meters away from Four Mile Beach, so you do get a lovely breeze from the ocean, if you choose to dine on the outdoor terrace. Book ahead as the restaurants is full on most nights in the winter months.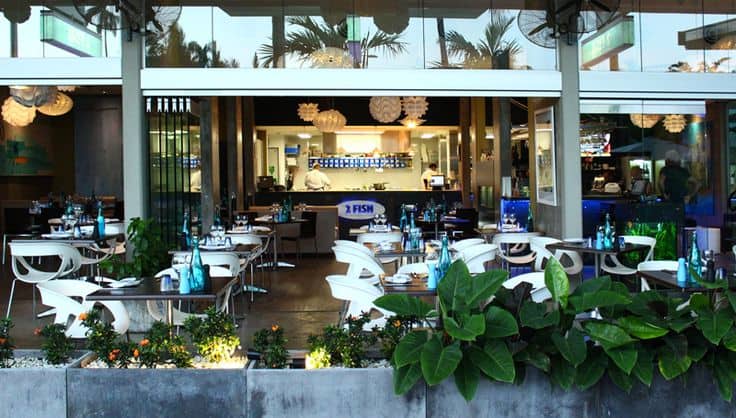 Family Dinner at Watergate
Watergate is a wonderful modern Australian restaurant on Macrossan street in Port Douglas. It has a creative menu featuring the freshest local ingredients with a wonderful Asian twist. The service is the most hospitable in Port Douglas, the food is sumptuous and the outdoor terrace setting very inviting.
We visit the restaurant every time we are in Port Douglas and always order the old favourites that are so popular they never leave the menu – Duck pancakes and Cuttlefish, and then we try the specials like local Reef Fish or Crocodile Spring Rolls.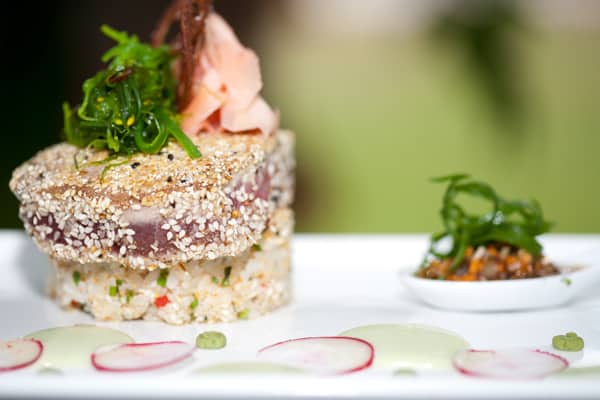 For cocktail connausseurs the bar is famous for their superb cocktails list – perfect for either a pre-dinner drink or a nightcap.
Children are also very welcome in the restaurant and get offered colour ins, child menus and very attentive service.

Parasailing with Uplift Watersports
For those who love a good laugh and are in search of adrenalin adventures go parasailing with Uplift Watersports. You'll go out on a boat in a group of 8 or 10 and will take turns going up in the air. Parasailing isn't scary and is suitable for all ages, young and old. My 5 year old son loved the experience and kept asking to go up again and again. Tandem rides are possible so it's a perfect way to explore the coast with your kids from up above.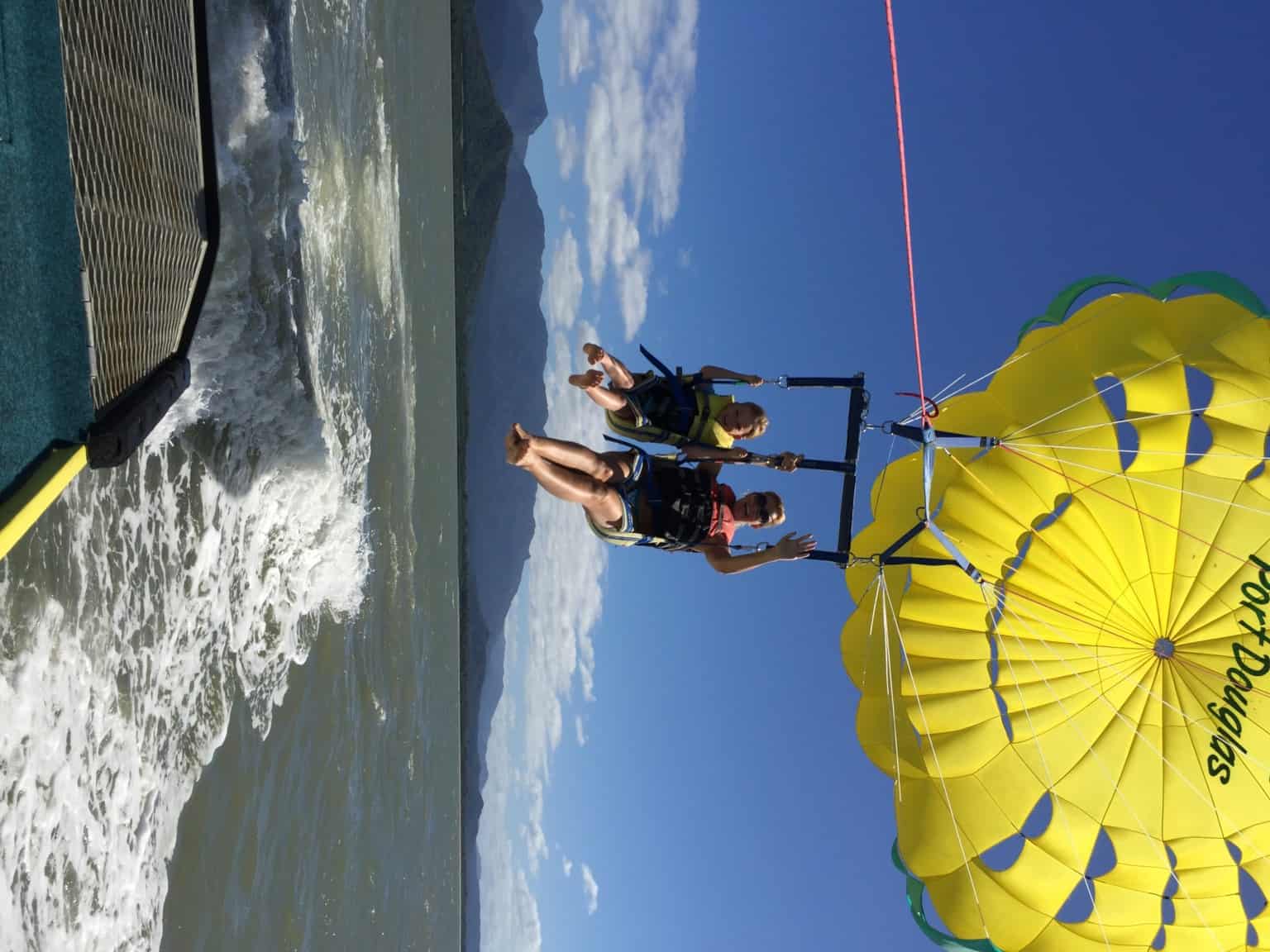 Horse Riding At Blazing Saddles
If you love animals and horses in particular don't go past Blazing Saddles horse riding adventures. They are excellent at grouping the riders of appropriate levels together, so you can fully enjoy the experience no matter whether you are a beginner or an advance rider. I took the whole family for a one hour trail ride and we all thoroughly enjoyed ourselves riding through the rainforest, the bush and the creeks.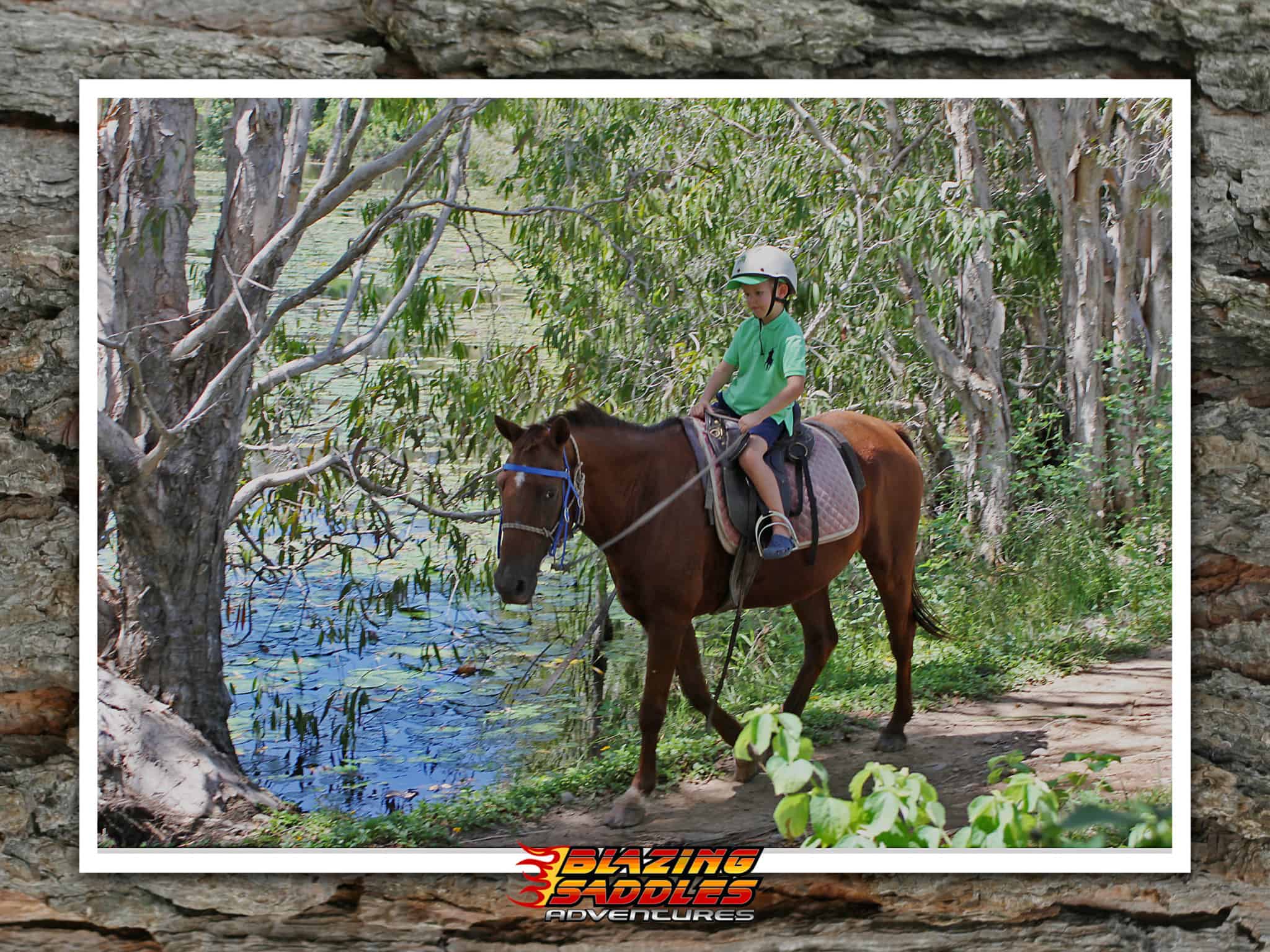 Skyrail And A Day At Kuranda Village
15 minutes away from Palm Cove is an excellent tourist adventure Skyrail.
The Skyrail Rainforest Cableway experience spans 7.5kms over Australia's pristine tropical rainforests. Glide meters above the rainforest canopy before descending deep into the heart of the forest.
Little cabins take you up to the mountain so you could explore Kuranda village for the morning or afternoon. The village is very cute with a lot of nice shops, cafes and markets. It is a lovely diversion from the beach on an overcast day.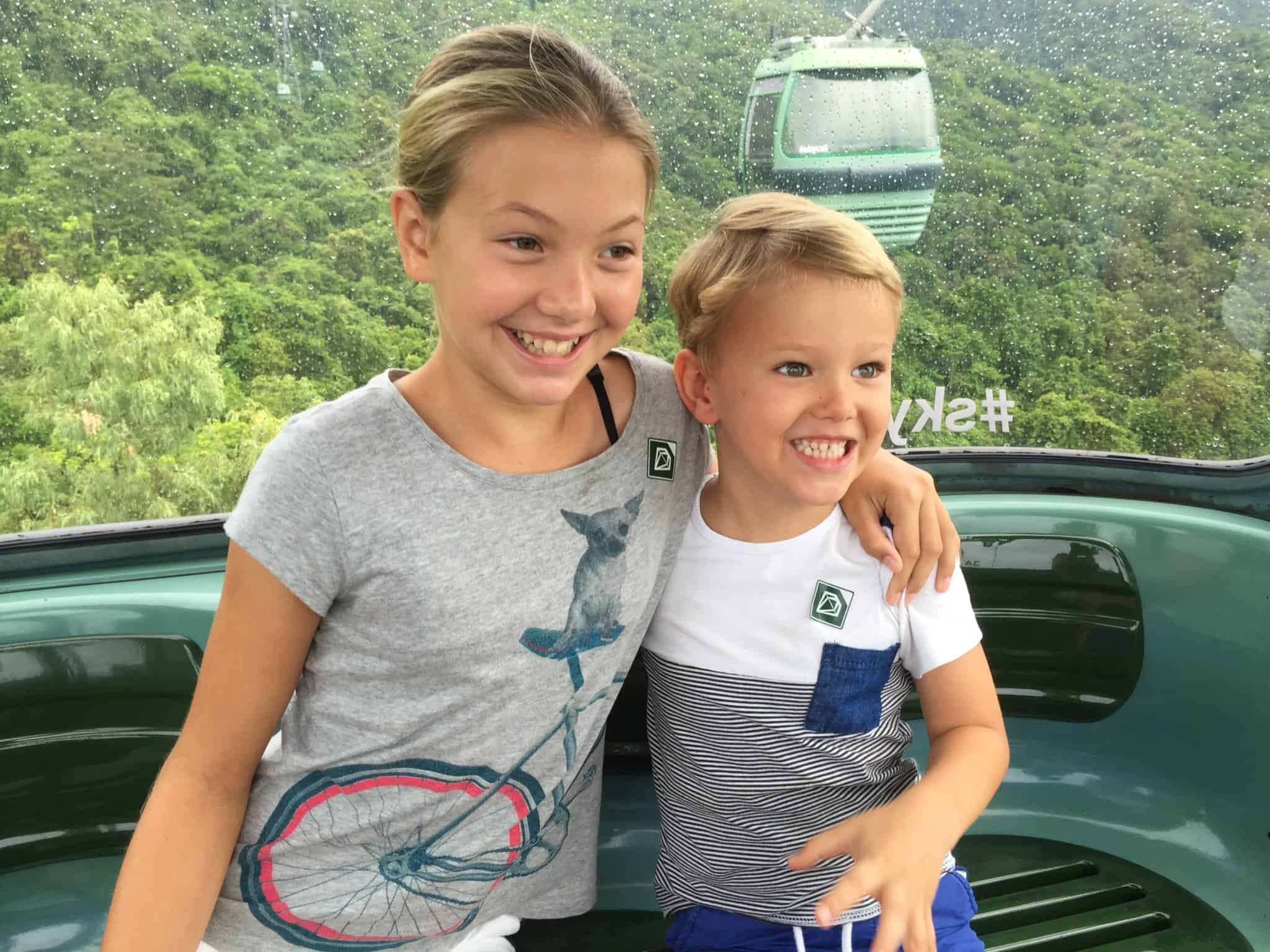 Nightfire In Tjapukai – Dinner And A Show
Nightfire is Tjapukai's evening experience meeting the Bama, the Indigenous rainforest people, who paint your face to link you to their traditional land and take you on a mesmerising journey with the haunting sounds of the didgeridoo.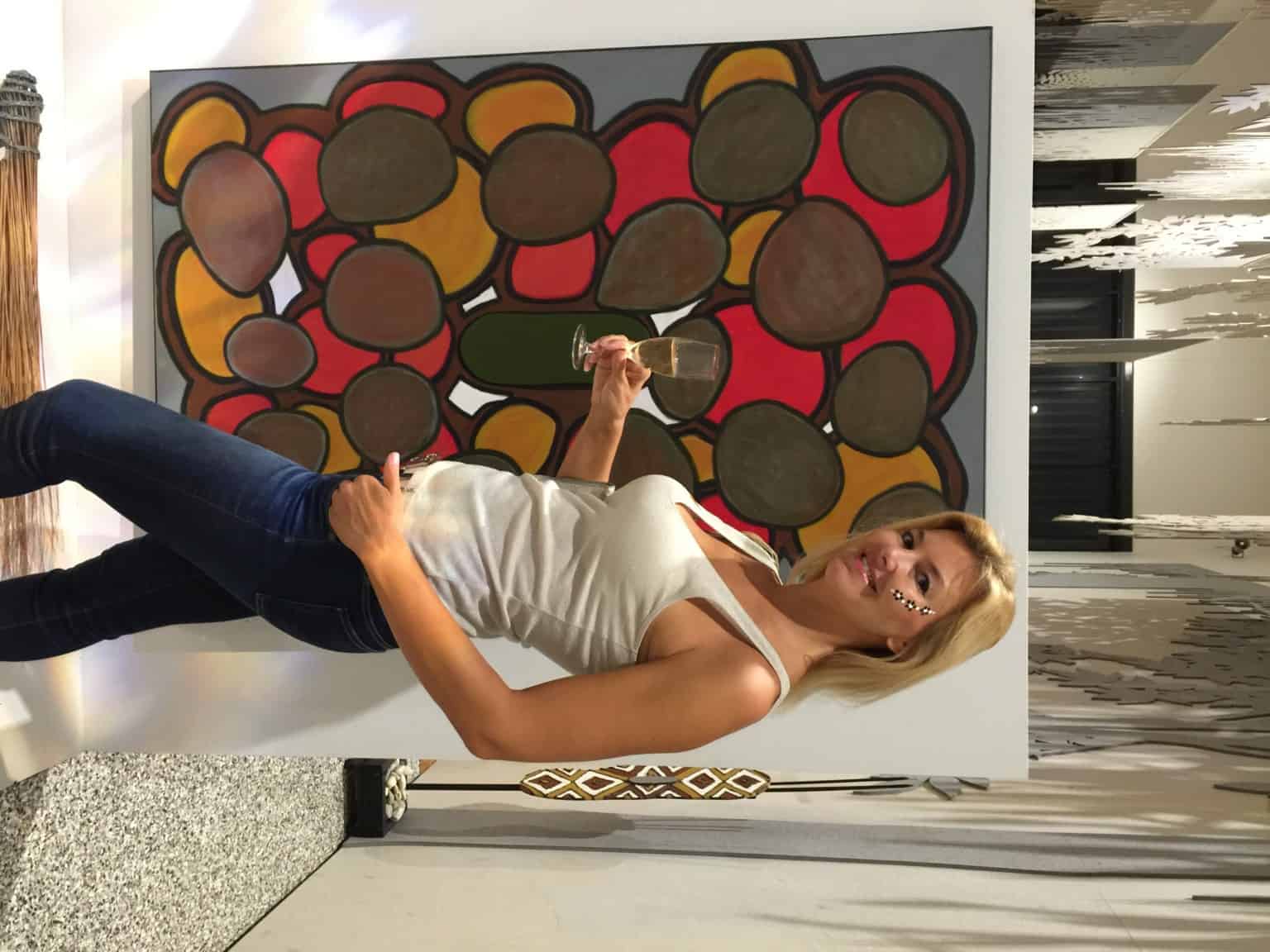 Start the evening with a glass of champagne and canapés in the Tjapukai museum of Aboriginal art. Have your face painted with the traditional design and explore the art gallery in style. Only Nightfire guests are in the gallery in the evenings.  At 7pm all guests are escorted to the theatre and the performance with Aboriginal stories lasts for 45 minutes. If you are seated in the front row you might be ask to participate – don't be shy.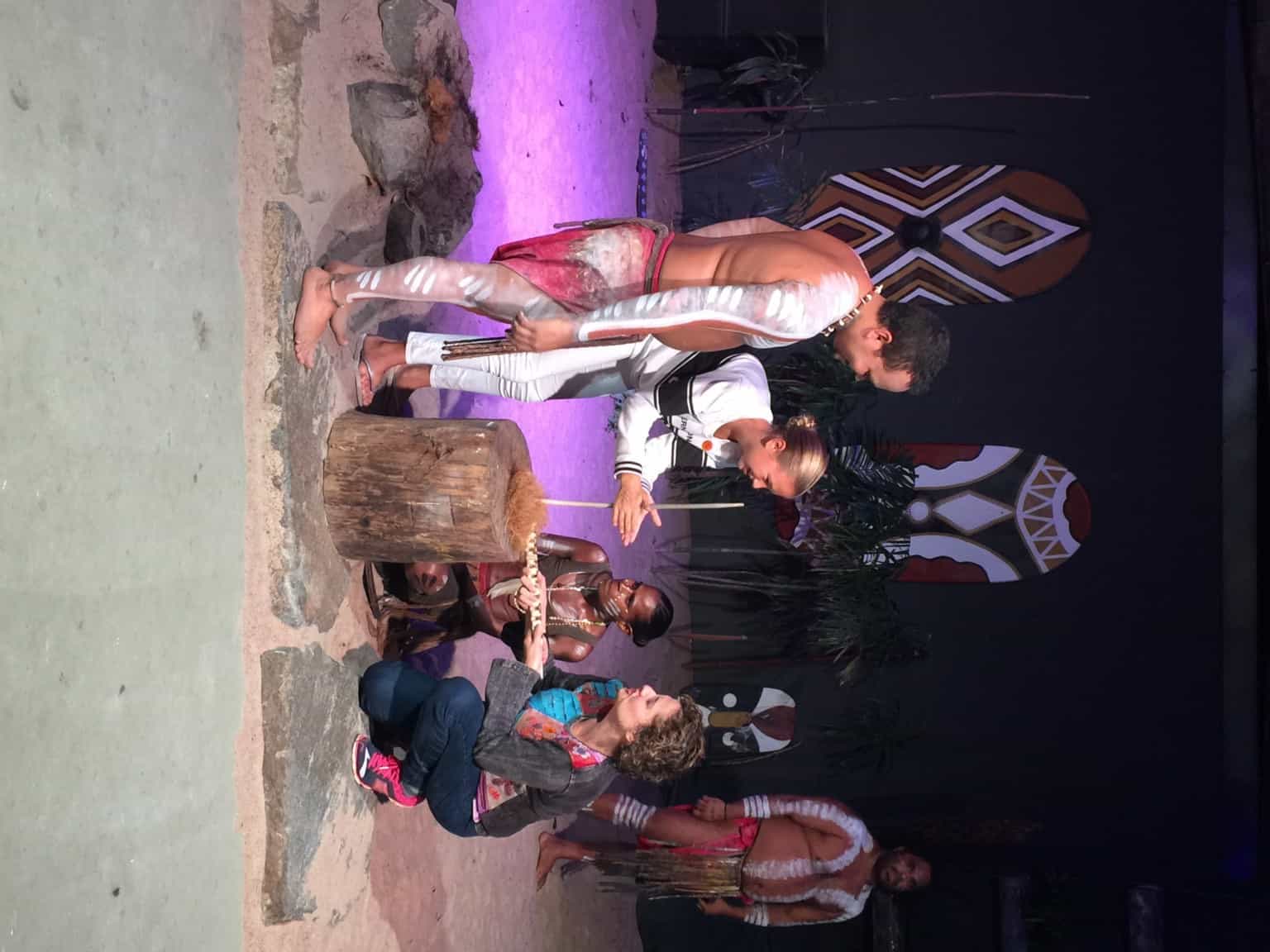 Post the show join the performers in the restaurant for a photo and a delicious Australian meal. Don't be surprised to find kangaroo steaks and salt and pepper crocodile on the menu.
Jungle Surfing – For Active Families
Jungle Surfing is an all day adventure in Daintree. The drive from Port Douglas takes about one to one and a half hours and has plenty of interesting stops along the way. Stop at the Tropical ice cream factory, Exotic fruit tasting, make a day out of your trip to Daintree.
Jungle Surfing is suitable for children aged 5 and above and will excite both kids and their parents. Stand heart-to-heart with the world's oldest rainforest on the fully-guided ziplining tour between six tree canopy platforms.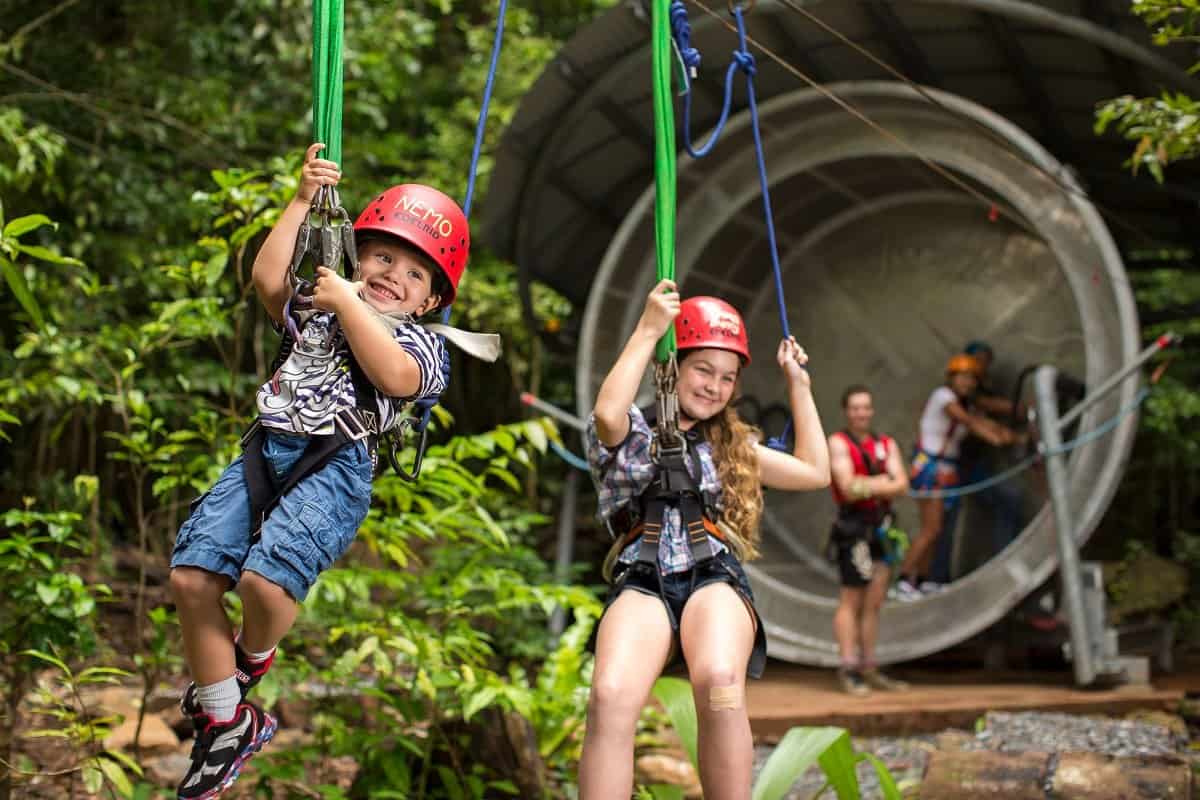 Enjoy your trip and feel free to contact us with any enquiries!