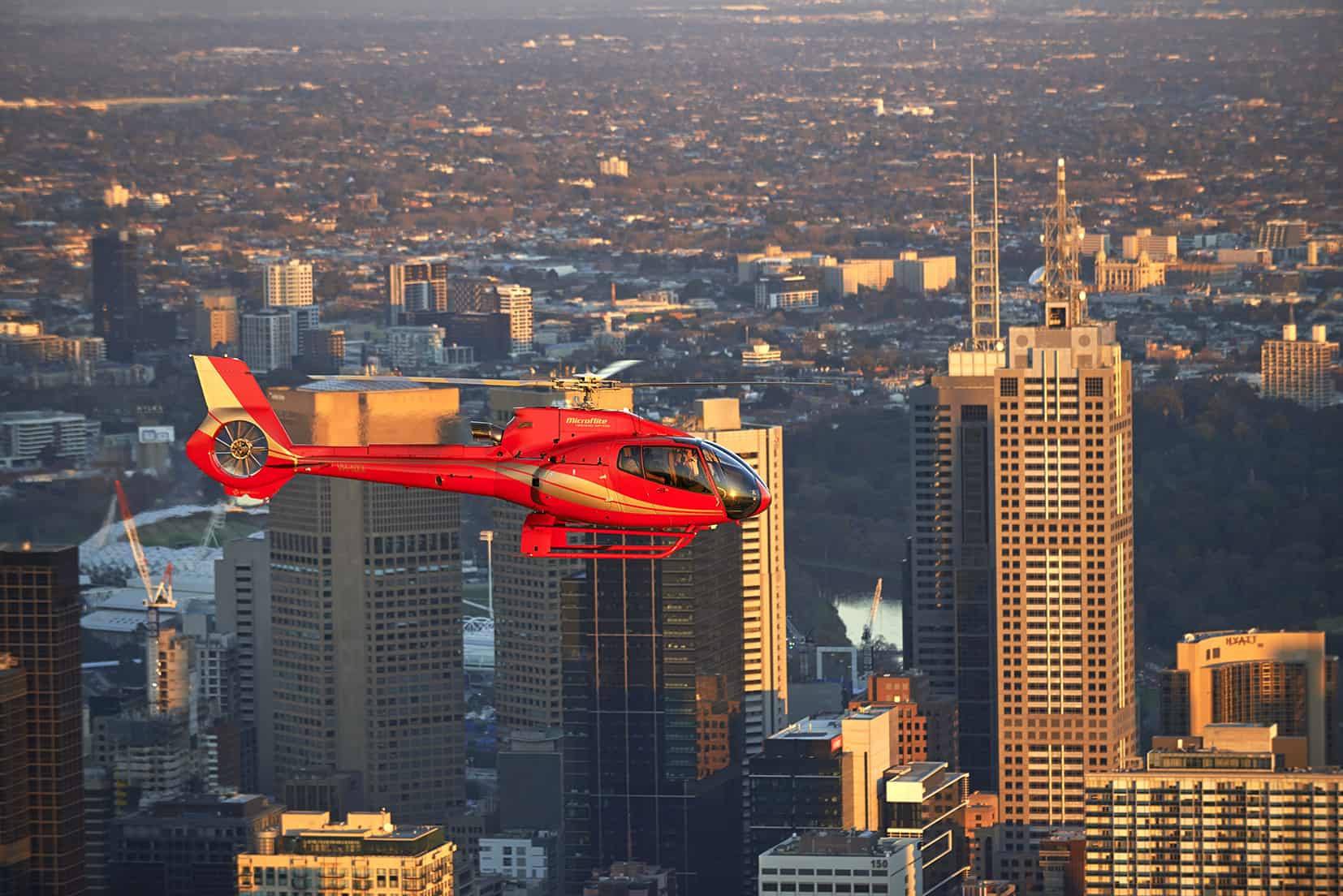 We Australians are so far away from the rest of the world that we have no choice but to explore our own country on the weekends away. And what a glorious country it is! During summer beach breaks are the best, while in winter we love exploring the big cities.
Melbourne is a wonderful destination to choose for your next trip. This vibrant city, with its quirky and creative soul, is waiting for you. It has so much to offer – world class sporting and cultural events, buzzing night life, exceptional dining, cutting edge fashion, multiple art galleries are just some of the many attractions in Melbourne.
I visited Melbourne many times, yet every time I am there, I have new experiences and never get bored – on a path of discovery I find fabulous new hotels and restaurants, buzzing bars, hidden art galleries, eclectic boutiques and many other different things to do and see.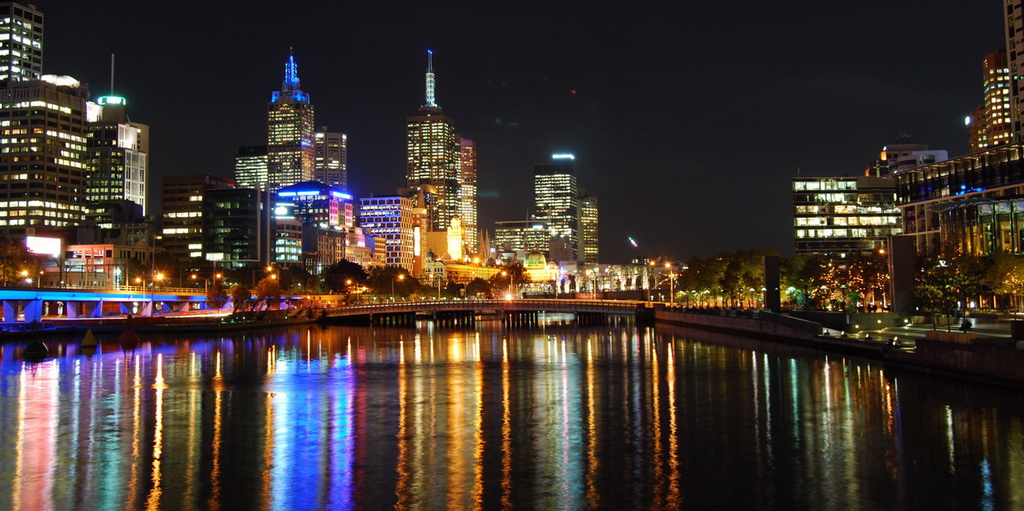 Here are a few suggestions for your next fabulous Melbourne weekend
STAY IN A BEAUTIFUL HOTEL SUITE
Melbourne has a lot of top end hotels to choose from. One of our favourite big hotels is Grand Hyatt, very centrally located on Collins Street, which makes it a perfect base for exploring Flinders Lane restaurants and nearby rooftop bars.

Crown Towers Hotel is another option. It is the biggest hotel complex in Melbourne with a multitude of fancy fine dining restaurants facing the Yarra River. Crown Towers has won 'Australia's Best Large Luxury Hotel' in 2013 by Gourmet Traveller awards. The service might not be overly personalised due to the size of the property but the suites and the facilities certainly won't disappoint.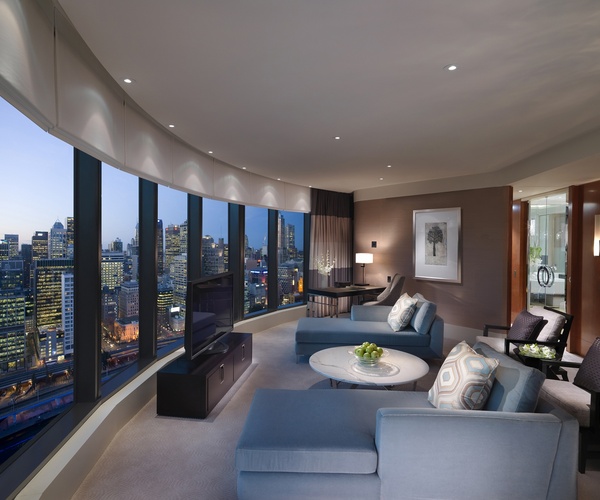 For those who prefer smaller boutique hotels there is the beautiful Lyall Hotel in South Yarra. This 40 suite hotel has warm personalized service, apartment style suites and a spa offering a fantastic range of 'Sodashi' treatments.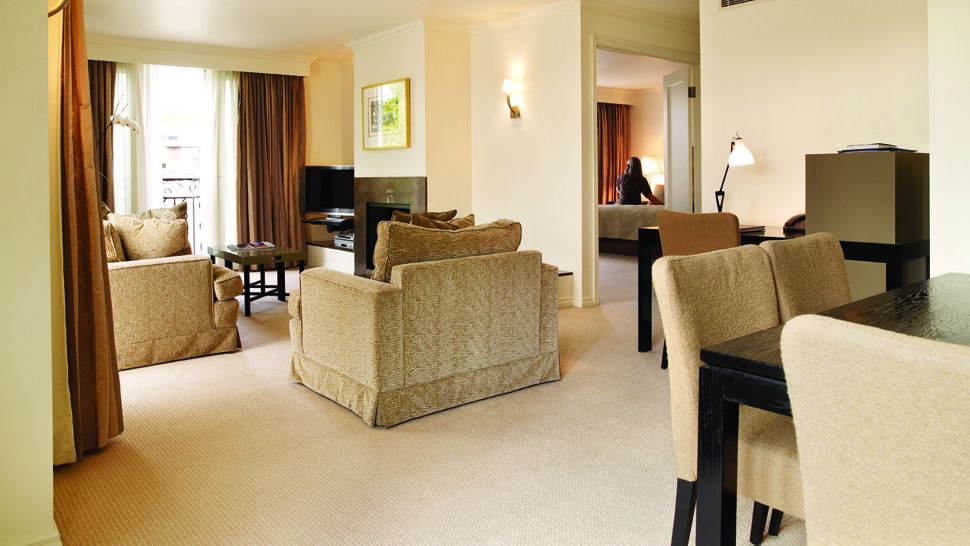 DINE IN STYLE
Melbourne is renowned for its sensational dining scene and here are a couple of our favourites from the recent trip.
Rockpool Bar & Grill – Neil Perry's signature Melbourne restaurant in a fantastic setting, on the banks of Yarra River in a glamorous Crown complex. Dimmed lighting, very comfortable furnishings, great views and impeccable service make this restaurant a true stand out in Melbourne.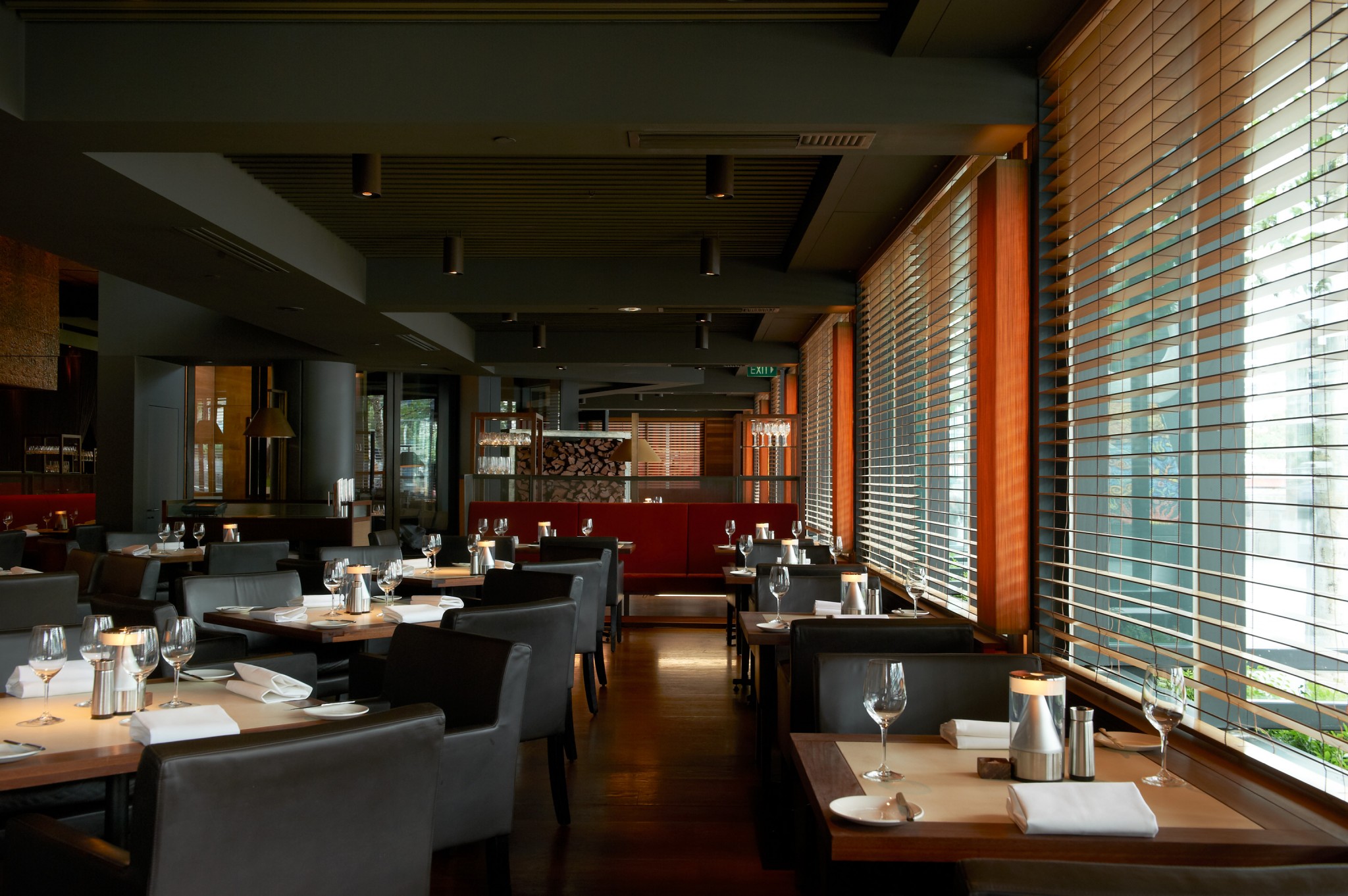 Neil Perry calls this restaurant a steakhouse, but with its creative cuisine that features many 'non meaty' choices, it is so much more than a steakhouse.
With mouthwatering dishes on the menu like Alaskan King Crab Cocktail with Cucumber, Macadamia, Crème Fraiche and Horseradish or Pine Mushrooms and Scampi with Sage, Burnt Butter and Soft White Polenta or Wood Fire Grilled Southern Calamari with Chorizo, Hummus and Chilli (just to name a few) the menu is very expansive and will please even the toughest of critics. The wine list is also sensational, one of the best in Melbourne, and so is the sommelier. Book early and enjoy (as this restaurant is always full)!
http://www.rockpool.com/rockpoolbarandgrillmelbourne/
Ph: +61 3 8648 1900
Caffé e Cucina
This café was founded in 1988 and is a bit of an institution on Chapel street in South Yarra (only 10 minutes walk from The Lyall Hotel). It is well known by all the locals and has a reputation of serving the best Italian food in Melbourne. Amongst our favourites are Carpaccio Di Manzo (beef carpaccio), Calamari Sant'Andrea, Lemon Risotto, Ossobuco – you get the gist – all Italian traditional favourites in one menu! The café is quite small, so book ahead and request a table in the front room (seats only about 15 guests).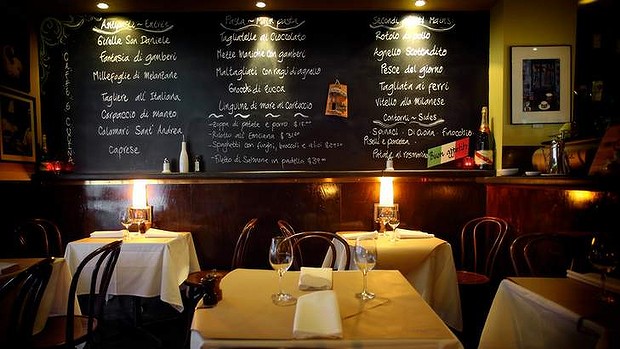 http://caffeecucina.com.au
Ph: 03 9827 4139
ROOFTOP BARS
Melbourne has a wonderful night life and my latest discovery was their cute rooftop bars. I have two suggestions for you – small and cozy Goldilocks on Swanston street and more glamorous and bigger Madame Brussels on Bourke st. Both of these bars are hidden away with a just a small street sign to find them, so I can honestly say that they are for those 'in the know'.
Goldilocks takes its inspiration from the fairytales and the staff try to carry the theme throughout their menu and the cocktail list. It is a cozy bar with a good view, perfect for couples or small groups. The drink list is limited to 6 cocktails but staff will happily recommend a concoction to suit your taste.
http://www.goldilocksbar.com.au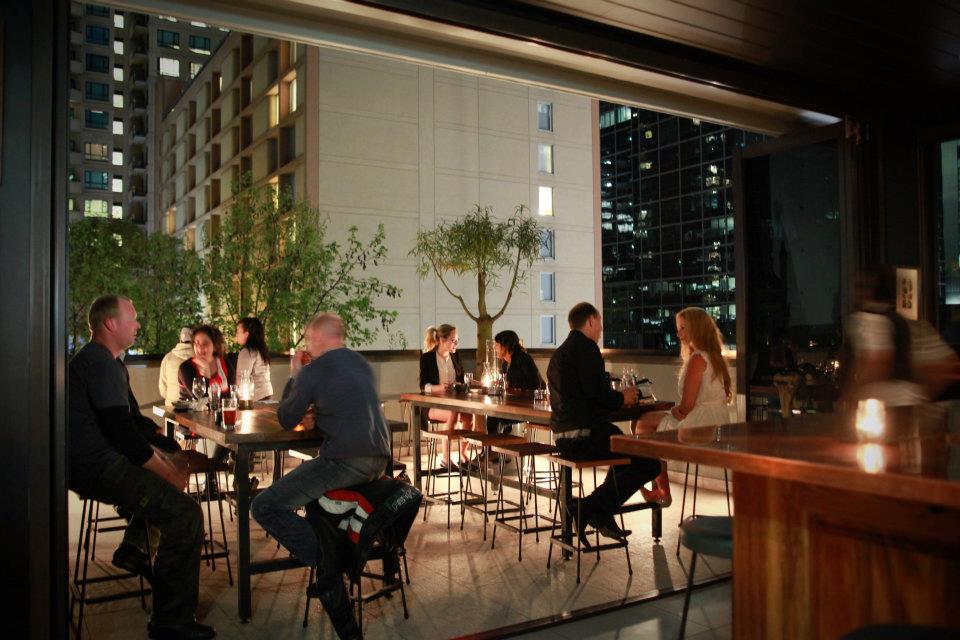 Madame Brussels is set as a fancy garden terrace with marvelous views of Melbourne and even more marvelous cocktails. Check out their fancy interiors, handsome clientele and admire the fabulous views – church spires, old theatres and turrets of the old Windsor Hotel right in front of you.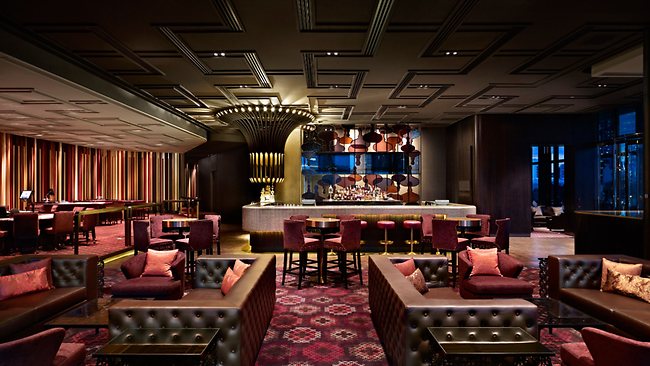 Melbourne gets rather cold at night, but don't worry there are lots of heaters outside to keep the customers warm on frosty winter nights. The bar gets very busy and has a great atmosphere – highly recommended for your next visit to Melbourne.
http://www.madamebrussels.com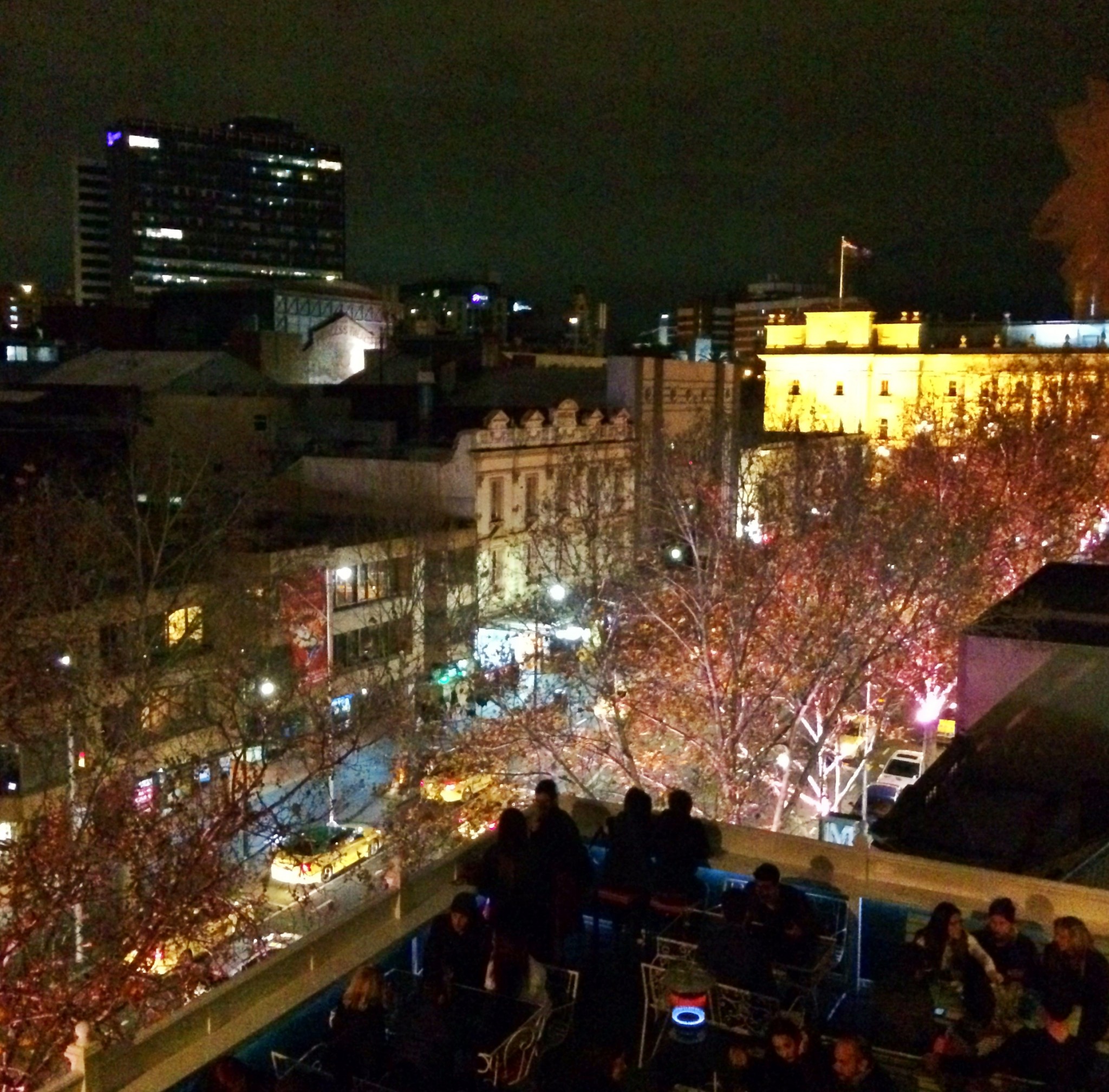 BEST ACTIVITIES
For the ultimately luxurious day out – take a Microflite helicopter flight to Yarra Valley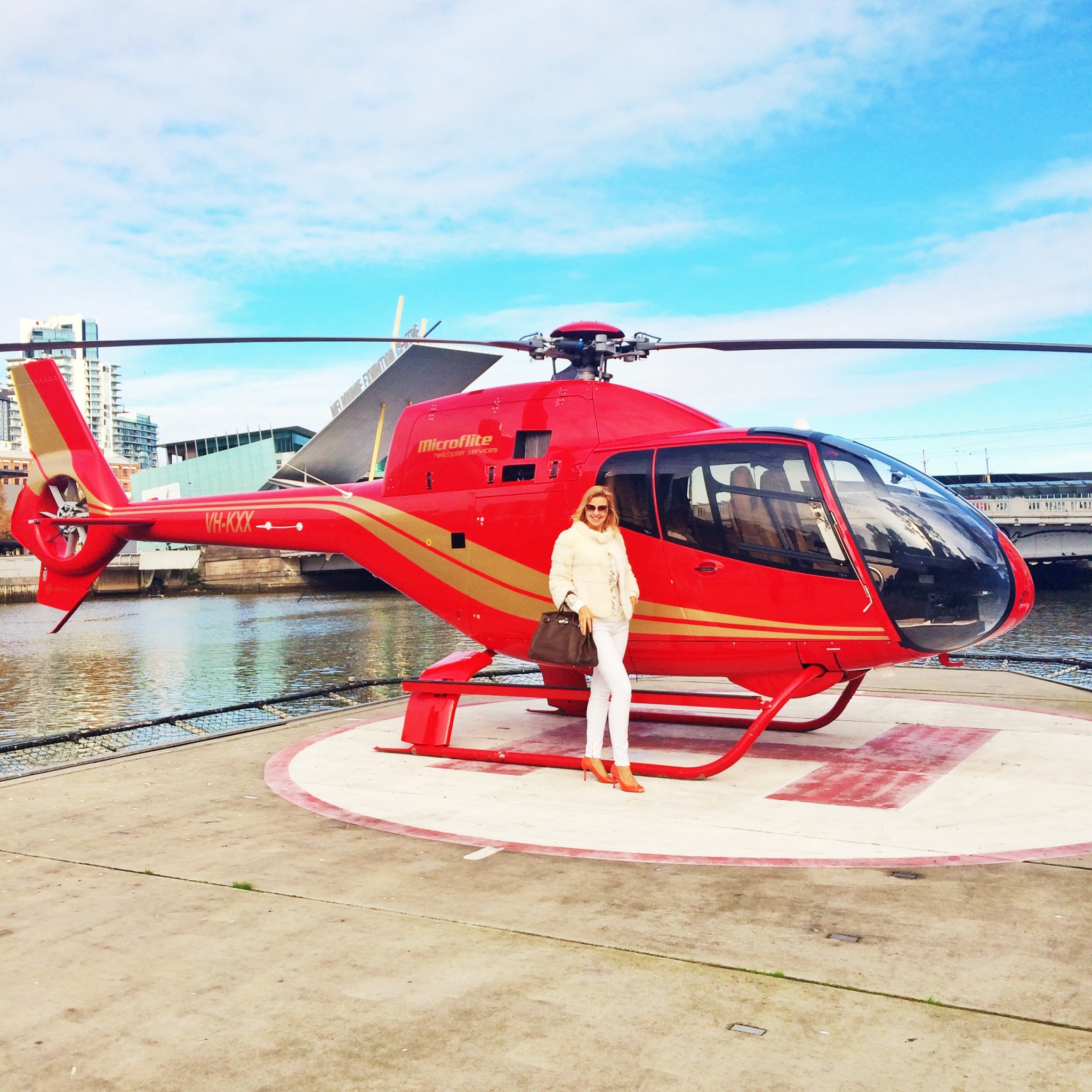 Microflite glamorous red helicopters can whisk you away to a number of beautiful wineries in the Yarra Valley region. Impress your special other by booking a surprise trip with chauffer car transfers, impressive arrival at the CBD Yarra River helipad, photo moments, winery tour and reserve wine tasting followed by a sensational 3 course lunch. This is an ultimate way to see Melbourne and to enjoy a romantic and glamorous day out!
http://www.microflite.com.au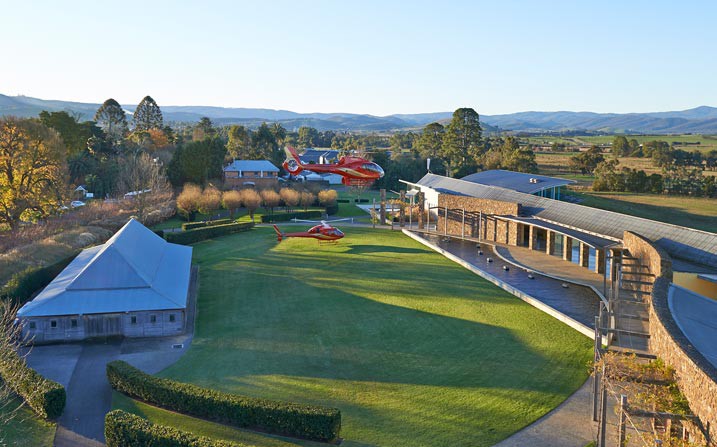 Art and foodie tour by MPT – 4-5 hours on foot
Melbourne Private Tours company or MPT run a variety of fantastic private tours. Some of them can be experienced by foot (our choice), some by car.
We tried a Food, Art & Laneways Tour, 4 hours by foot, in the center of Melbourne. A very knowledgeable food guru has taken us to the best chocolate shops, laneway cafes, to an outstanding gelato shop, best Chinese roast duck place and trendy lane restaurant for tasting plates and a glass of wine. We also visited a couple of art galleries, saw street art, chatted about Melbourne history and lifestyle and found the tour greatly entertaining. We highly recommend this tour. MPT are generally very accommodating and will be able to personalise the tour to your taste and interest.
http://www.melbprivatetours.com.au/tours/melbourne/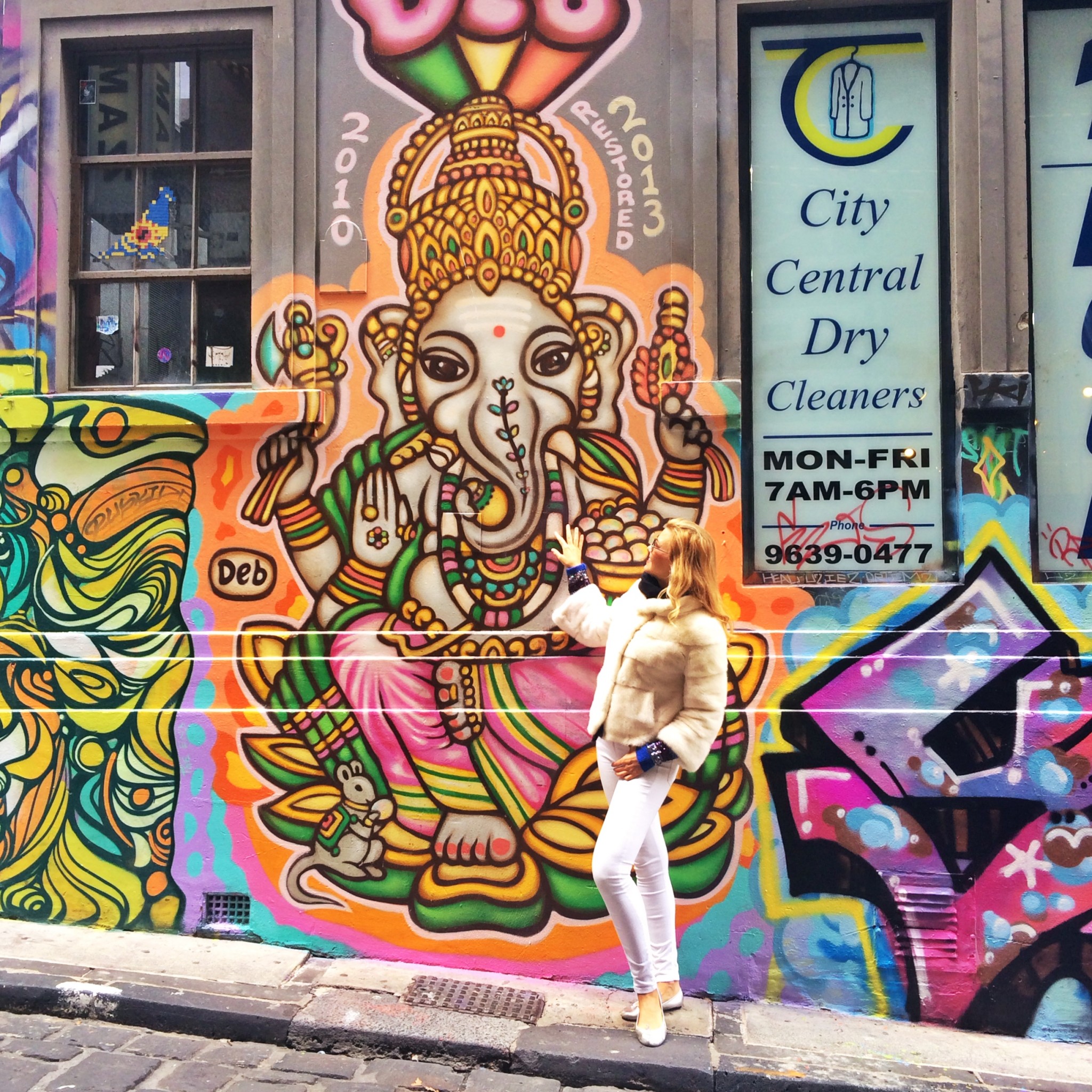 For a cultural night out – see a ballet
See a beautiful production by the Australian Ballet in the State Theatre. In June there are two magical ballets to choose from – The Dream and Cinderella. The Dream is Frederick Ashton's genius adaptation of Shakespeare's A Midsummer Night's Dream. It is light, magical and witty. A perfect entertainment for those with a fine taste.
The Dream is on in Arts Centre Melbourne from 4-13 June 2015, and Adelaide Festival Centre from 8-9 July 2015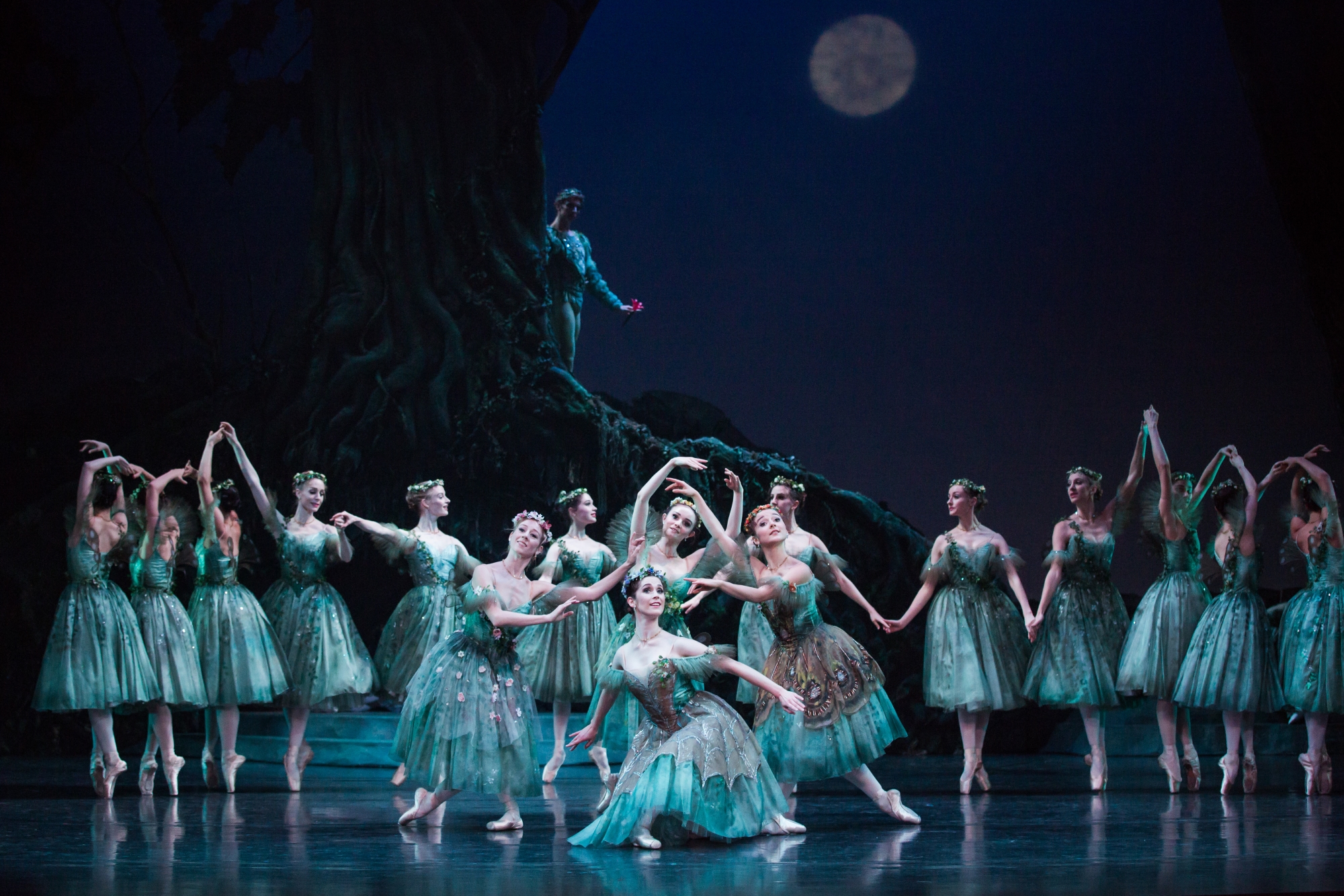 Cinderella, everyone's favourite fairytale by Alexei Ratmansky, will be performed in Melbourne from 19-27th of June 2015.
To book your tickets please go to https://australianballet.com.au
For Families – Hardrock indoor rock climbing centre
Hardrock is a fantastic indoor rock climbing centre in the CBD (easy walk from the Grand Hyatt). It has over 30 climbing walls, up to 16m high. This a fantastic exercise and a lot of fun for the young and young at heart (kids over 11 are welcome to climb and belay, while little ones from 4 years of age can participate in climbing). All gear and climbing shoes can be hired at the venue or purchased from a gear shop.
If you are a beginner, we would recommend booking a private lesson with your own instructor for 1.5 hrs. Bonding time for the whole family.
http://www.hardrock.com.au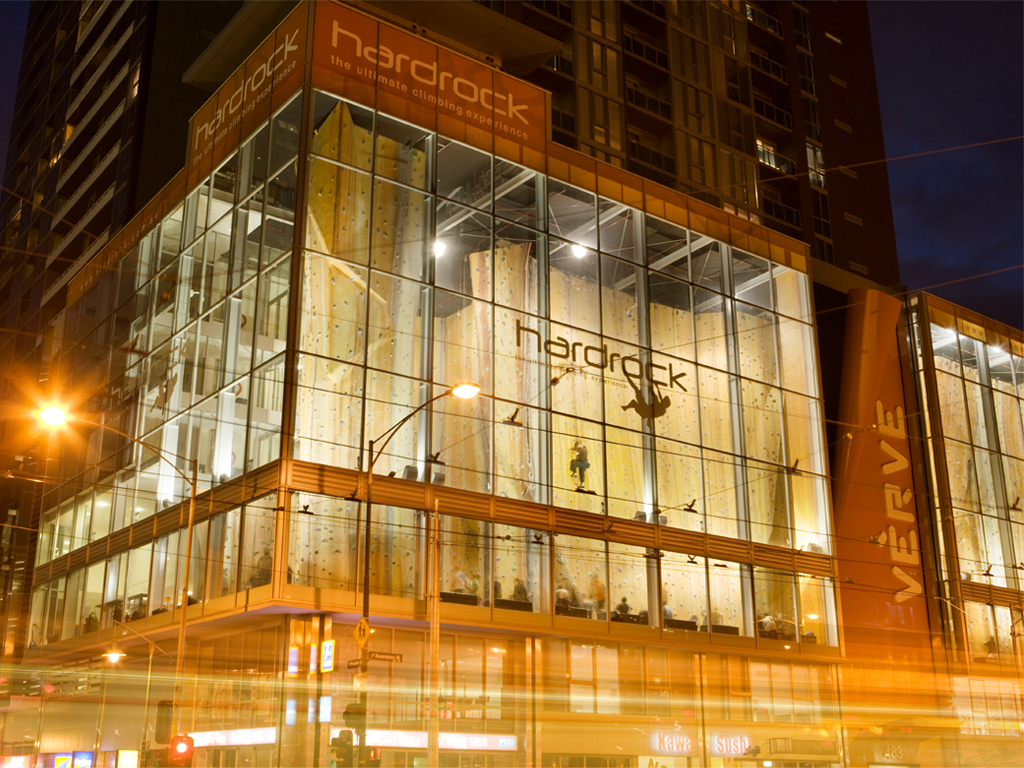 Enjoy Melbourne and please email us with any questions or suggestions on places to add on our Best Of The Best In Melbourne List.