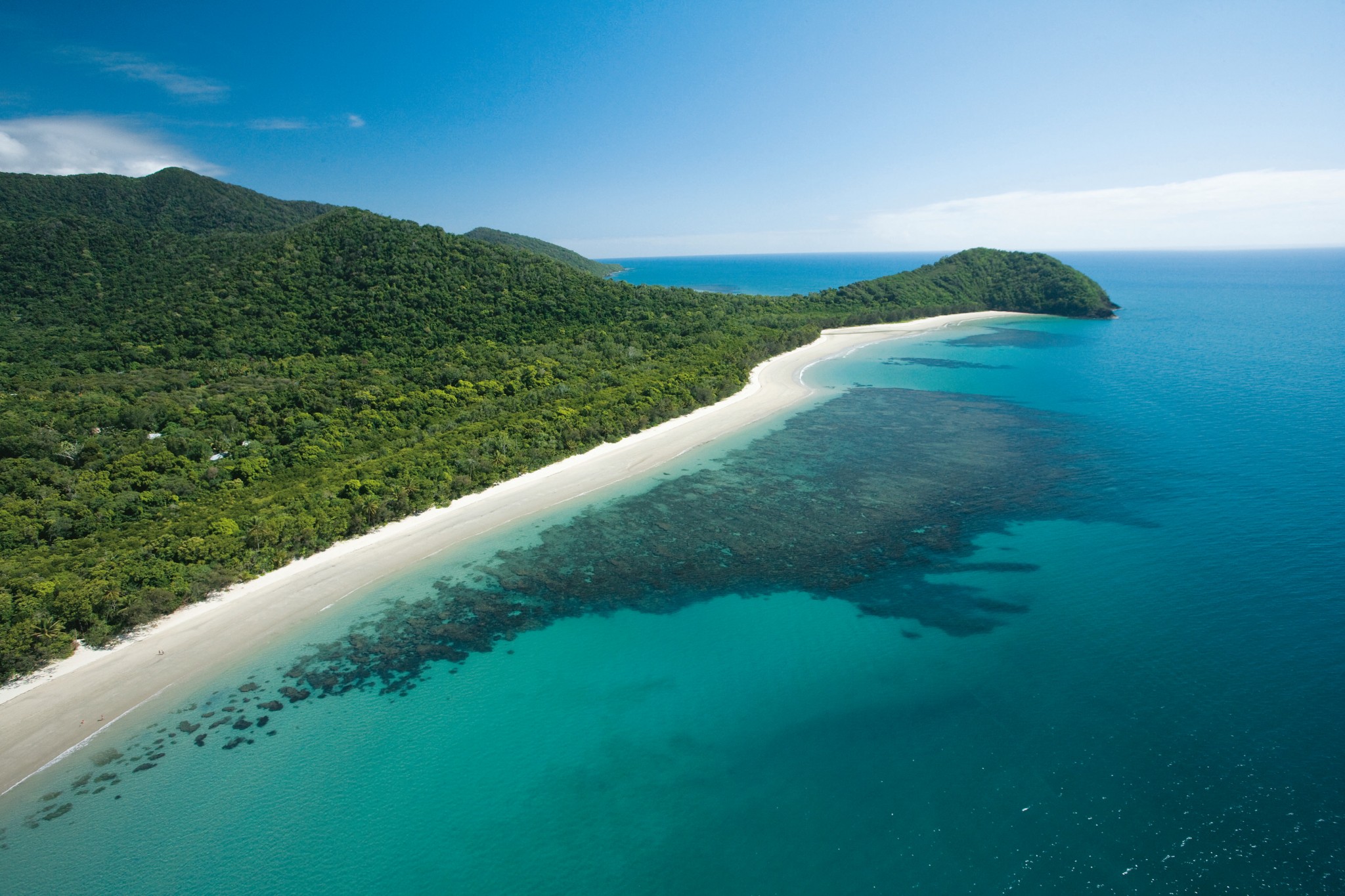 Tropical North Queensland is a fantastic winter destination for travellers who love the sunshine, long walks on the beach, good food, nature and spa. Main airport in the area is Cairns and two best resort towns are Palm Cove (30 min drive from the airport) and Port Douglas (60 min drive). Both towns are on the beach and have a lot of beautiful hotels, restaurants and spas to choose from. Here are a few reasons why we chose Tropical North Queensland for our family winter holiday.
Weather
If you are like me and love the sun, Tropical North Queensland is a perfect place to escape to in winter. The weather here is balmy 27-28C every day, the sun is shining all day long, only to be briefly interrupted by a warm tropical shower from time to time.
Beaches
Both Palm Cove and Port Douglas have stunning long beaches that go on for miles. In the mornings and in the afternoons they are full of people walking, cycling or jogging while during the day you'll find a lot of sun worshipers and families enjoying the calm waters of the Coral sea. From June to August there are no stingers in the sea, so the locals say that it is safe to swim.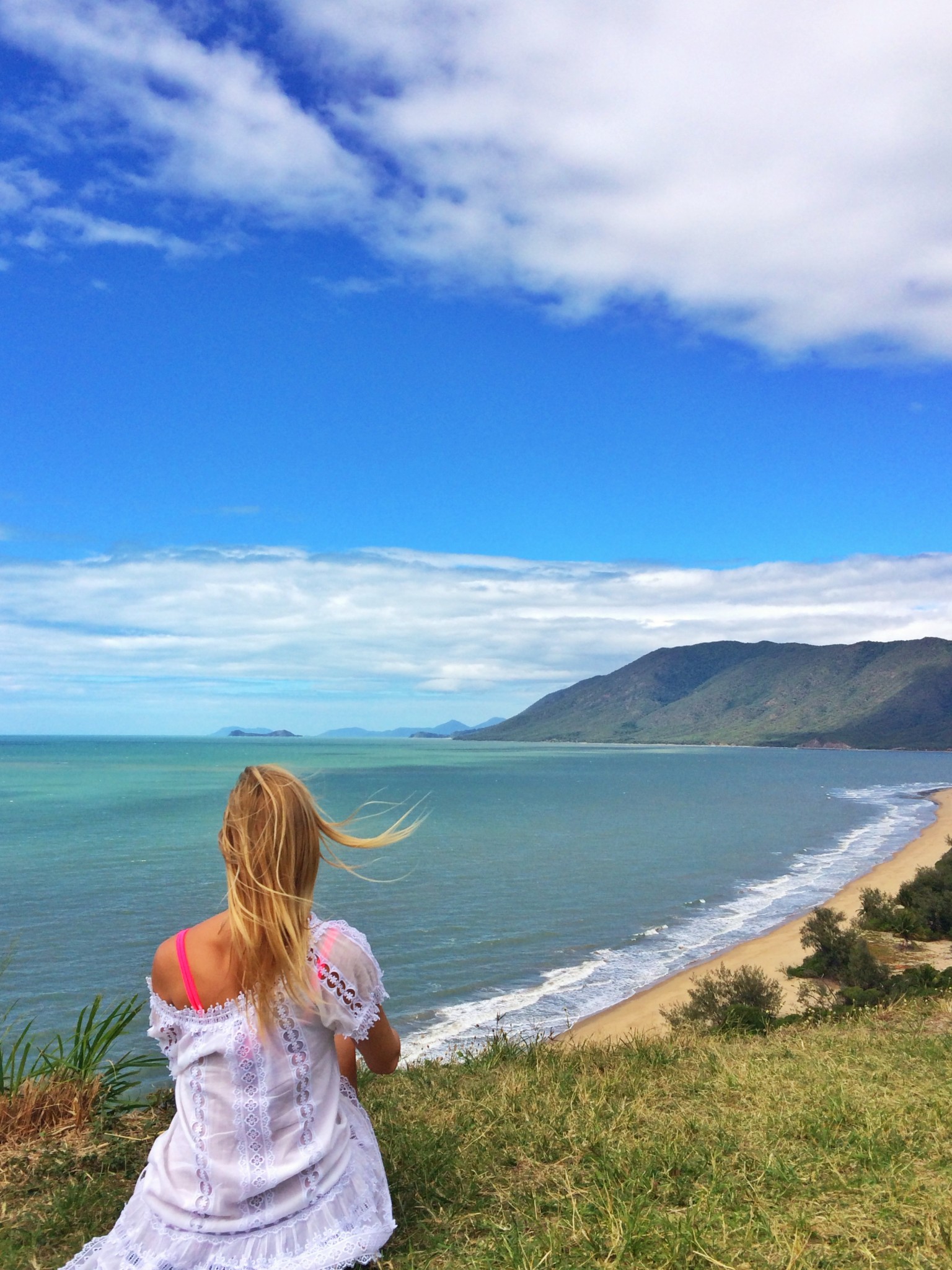 Great Choice Of Luxury Hotels
Both resort towns, Palm Cove and Port Douglas offer a lot of wonderful hotels to choose from. In Palm Cove try apartment style Peppers Beach Club or Alamanda Resort.
In Port Douglas Niramaya is an outstanding all-villa resort, perfect for groups of friends and families.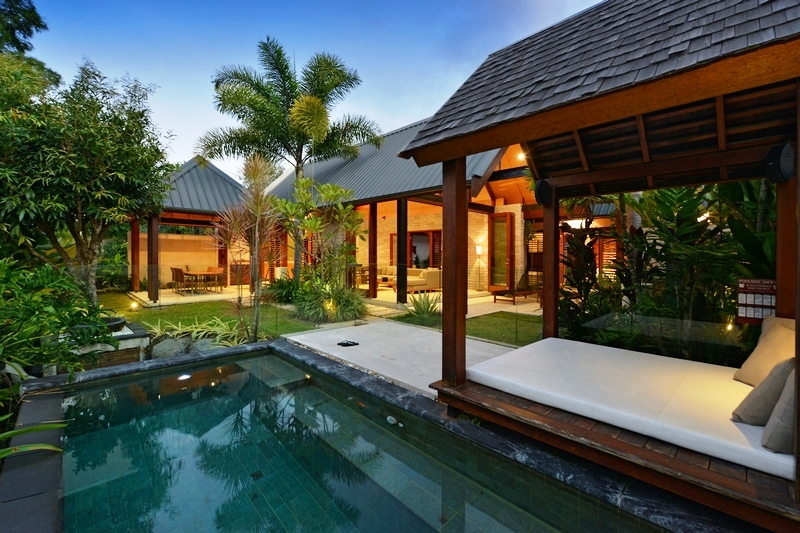 Relaxation and Spa
Palm Cove is an Australian Spa resort. Every hotel features a beautiful little spa and there are many other independent spas too. When you walk on the main street of Palm Cove, you'll find it hard not to get seduced by one of the many wonderful spa offerings.
Most of local spas use natural organic products and offer Vichy shower experiences. Vichy shower is a horizontal shower normally offered with a scrub and a mud mask. If you have never experienced it before – it is a 'must try'!
We recommend Exclusive Spas in Peppers Resorts (Palm Cove & Port Douglas). They use Li'tya natural Australian products and offer nurturing treatments in a relaxing spa environment.
To check the spa menu and book your treatment go to http://www.exclusivespas.com.au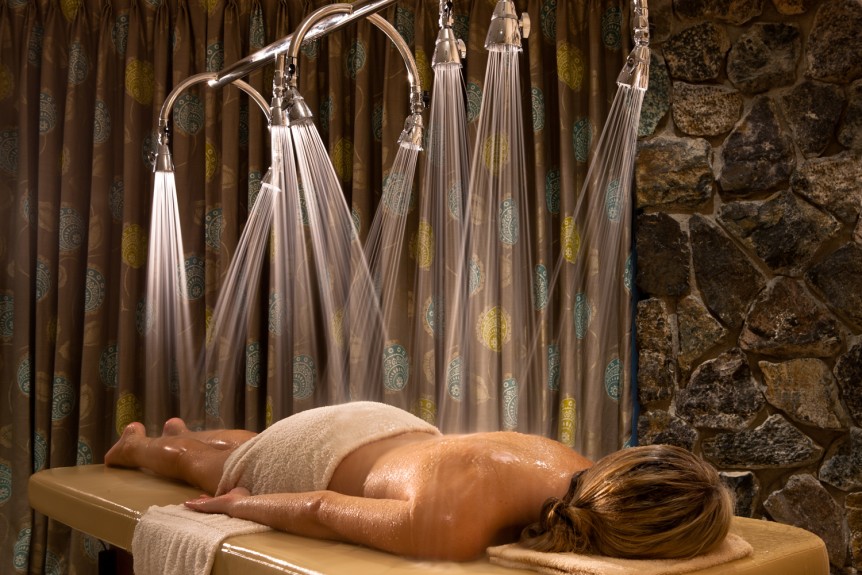 Helicopter Trip To The Great Barrier Reef
Great Barrier Reef is one of the wonders of the world. Marine life at the reef is plentiful and the best way to explore it is to get up close and personal with it – snorkel or dive. But if you are not a swimmer – don't despair – you can admire the turquoise waters of Great Barrier Reef from high above in a stylish helicopter.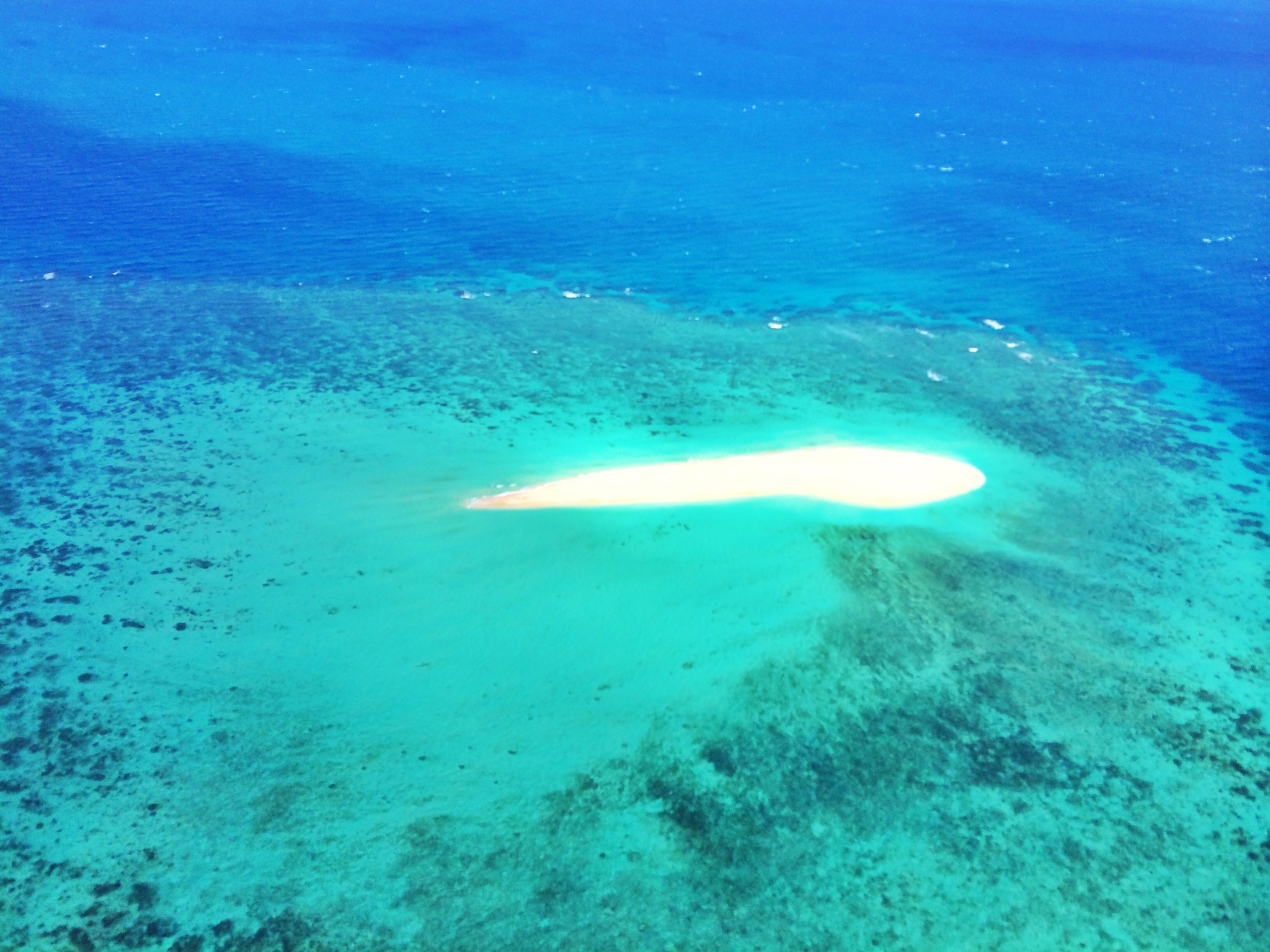 Nautilus Aviation will arrange for you to be picked up either from Port Douglas or from Cairns airport and take you for a scenic flight over the reef. They can arrange either for a little boat to meet you at the reef or you can be dropped off to a public pontoon (perfect for those who want to go for a swim or snorkel). For a small fee pontoon staff will fit you out with wetsuits and snorkelling equipment and will send you off on a water adventure. The pontoon itself is not very glamorous and I would recommend it only to the very keen swimmers. Seeing the reef from the helicopter though is priceless!
Contact Nautilus to arrange your reef experience on +61 740349000 or via the website www.nautilusaviation.com.au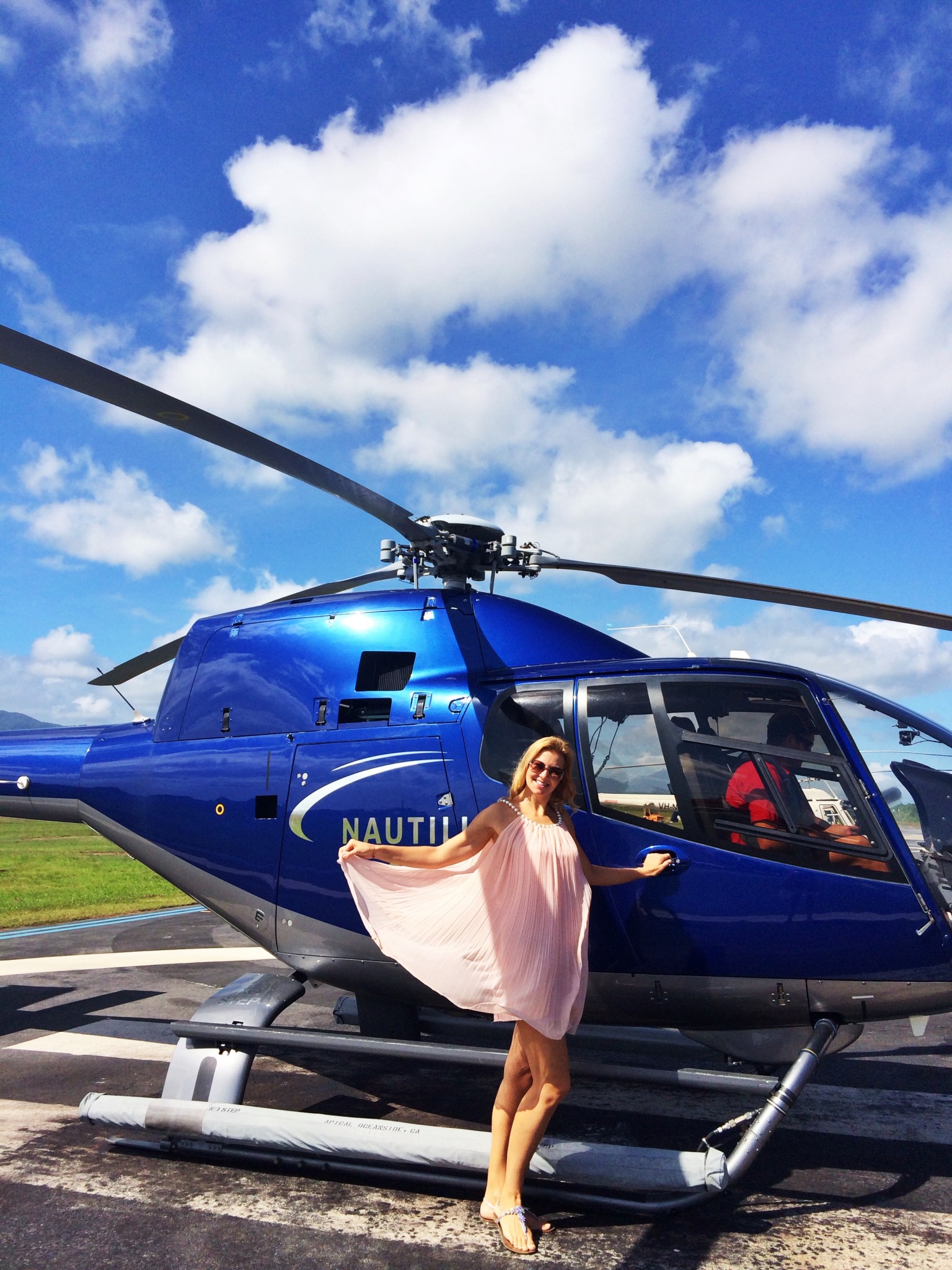 Night Zoo – Koala & kangaroos up close and personal
Cairns Night Zoo is located 10 min away from Palm Cove. It is a really fun activity for families or for overseas visitors who haven't been up close and personal with Australian wildlife before.
Going to the Zoo at night puts an interesting angle on the usual animal experience. Many of the Australian native animals are nocturnal, so you have a better chance to see them in action.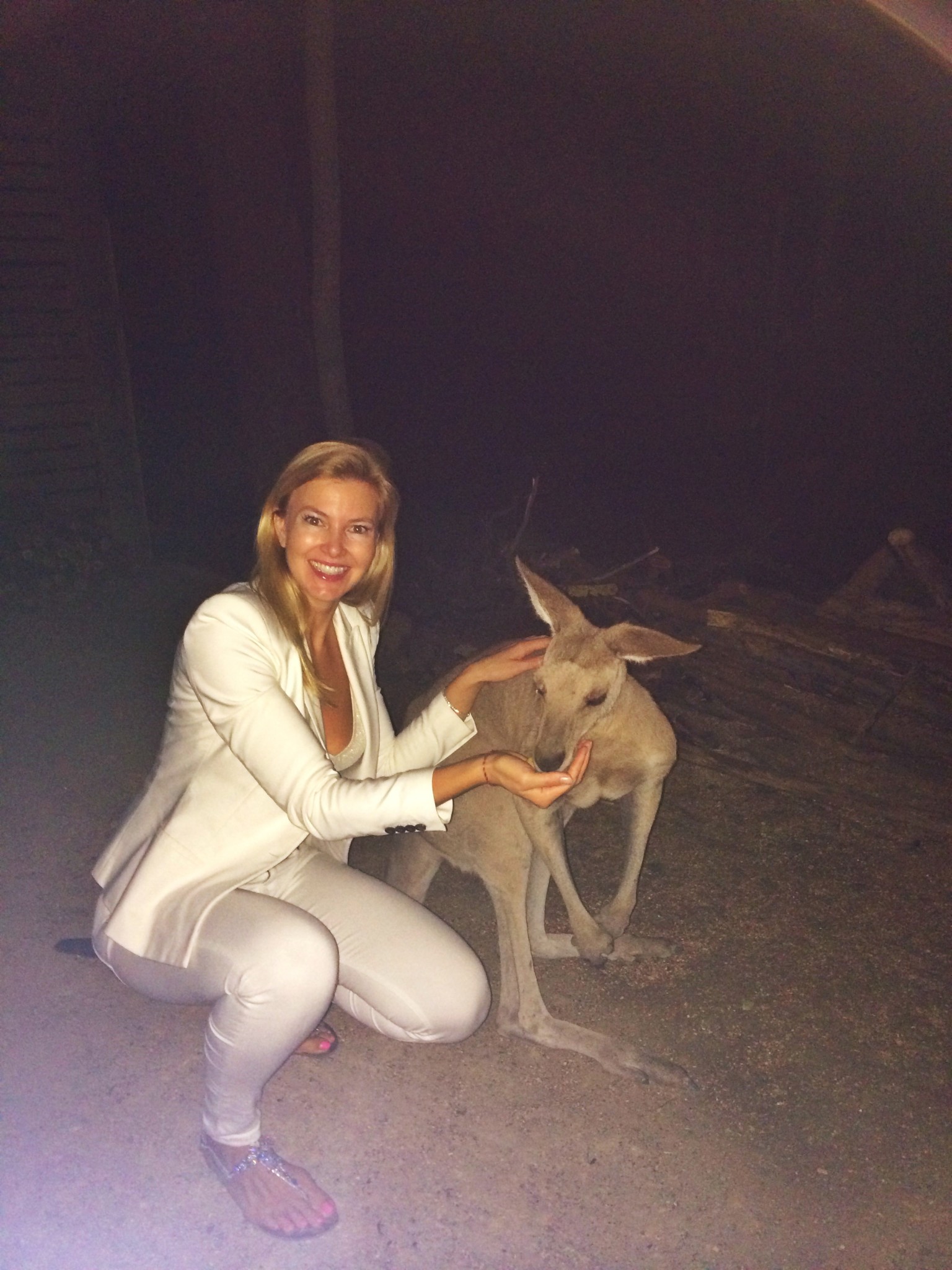 Your night starts with a simple Australian BBQ dinner (steak & salads), followed by cuddles with koalas, close encounters with pythons, crocodile feeding (don't worry – that's done by the zoo keepers – we only get to watch), hand feeding kangaroos (a winner with the kids!), billy tea and an all Australian song and dance show. It is a wonderful night out. One word of warning – make sure to pre-organise your transport beforehand. We called a taxi after the show was finished and ended up waiting for 20 minutes in the dark for one to turn up.
http://www.cairnsnightzoo.com
Crocodile Adventures
A visit to the Australian tropics without meeting the 'locals' wouldn't be quite the same. Hartley's Crocodile Adventures offer an introduction to saltwater and freshwater crocodiles, boat trips through croc infested lagoon, interactive snake and crocodile shows and lots more.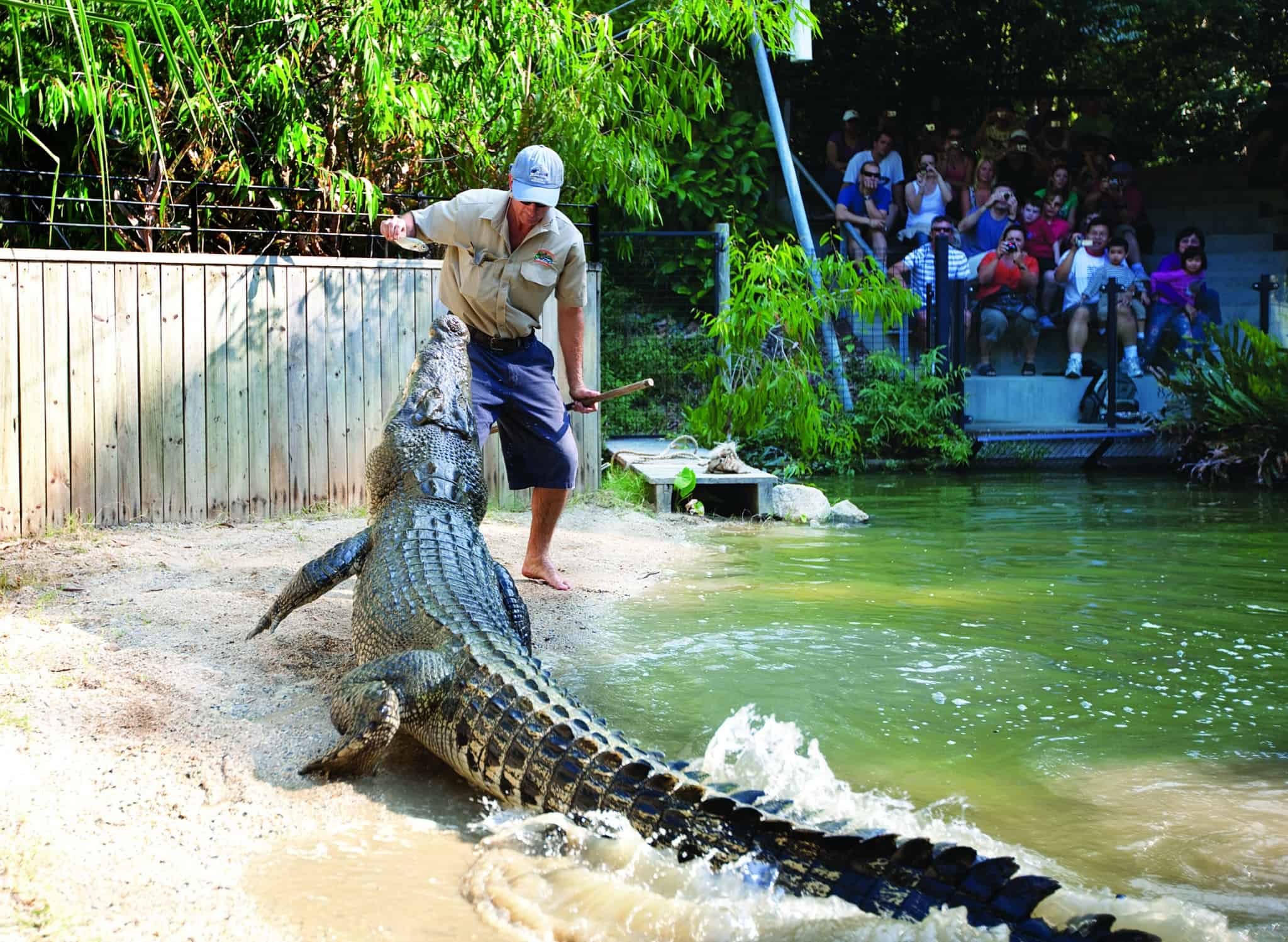 The highlight for us – we tried our first ever salt & pepper crocodile for lunch. Can't say that it is my favourite meat but it was certainly worth a try. I must say it felt a little odd to first be entertained by crocodiles and then have one of their fellows for lunch. The world we live in ))
http://www.crocodileadventures.com
Glorious Food – Dinner With A Celebrity Chef
The tropics are a wonderful place for farmers, there is an abundance of fresh produce grown locally – the freshest dairy, fruit, vegetables and herbs can be purchased from the farmers markets every week – try farm to plate experience.
There are fantastic restaurants in both towns but here are a couple of our favourites.
Palm Cove is home to NuNu, a restaurant owned by the well know celebrity chef Nick Holloway. Nick has recently been on Australian Masterchef and since the show the restaurant was booked out on most nights. Restaurant setting is magical – right on Palm Cove beach with a fabulous outdoor terrace for warm nights and a glamorous dining room for cooler weather.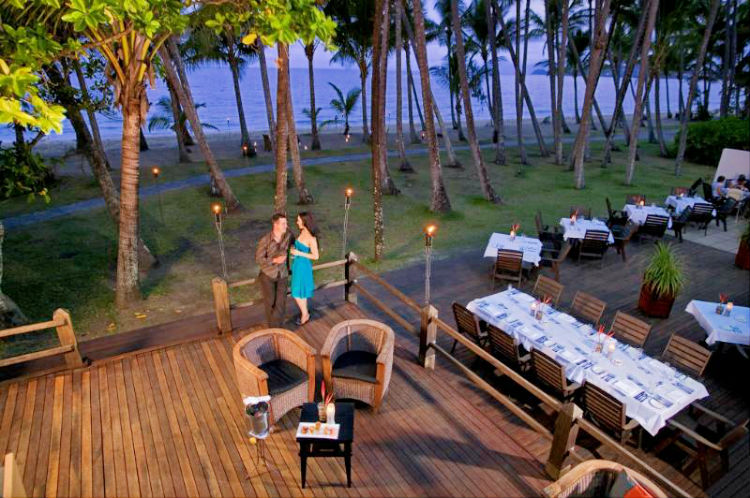 Nick's food is very creative but honest – elegant dishes are beautifully presented yet you know what is on your plate. I like that – elegant but honest dining. Nick goes to the farmers markets every week, sources the best produce in the area and amends his menu depending on what looks and tastes best week.
For an ultimate experience try Nick's tasting menu and be surprised by the colours, flavours and creativity that is NuNu is famous for.
Breakfast menu is also great, completely different from other restaurants – try specials like cinnamon donuts or lime and ricotta crepes. Add a blueberry, almond and yogurt smoothie to that and you'll have a fantastic breakfast to start the day.
Romantic Dinner In A Tropical Garden – Watergate Restaurant Port Douglas
Port Douglas has a lot of fantastic restaurants. We chose Watergate for our special dinner because of its excellent reputation, great cocktails and romantic garden setting. There are not many places in Sydney or Melbourne where you could enjoy a candle light dinner in an al fresco garden in the middle of July or August (in fact, I can't think of any!).
When you arrive at Watergate there is always someone to greet you at the front door -they will ask your name and escort you to a cocktail lounge for a pre-dinner drink. Very stylish 'arrival'. All cocktails are wonderful but for cocktail lovers I recommend a Pomegranate Martini.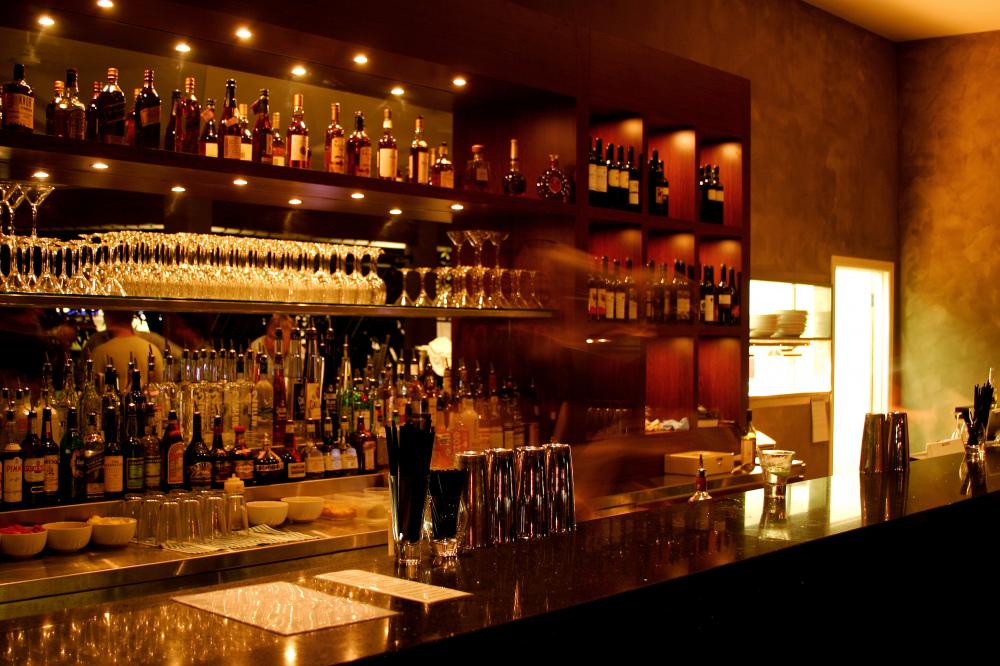 Once at the table (make sure to book a garden table) modern Australian menu with an Asian twist will surprise you with dishes like Crocodile Croquettes, Pistaccio Crusted Cuttlefish or traditional Asian favourites like Duck Pancakes or Garlic Prawn Hotpot.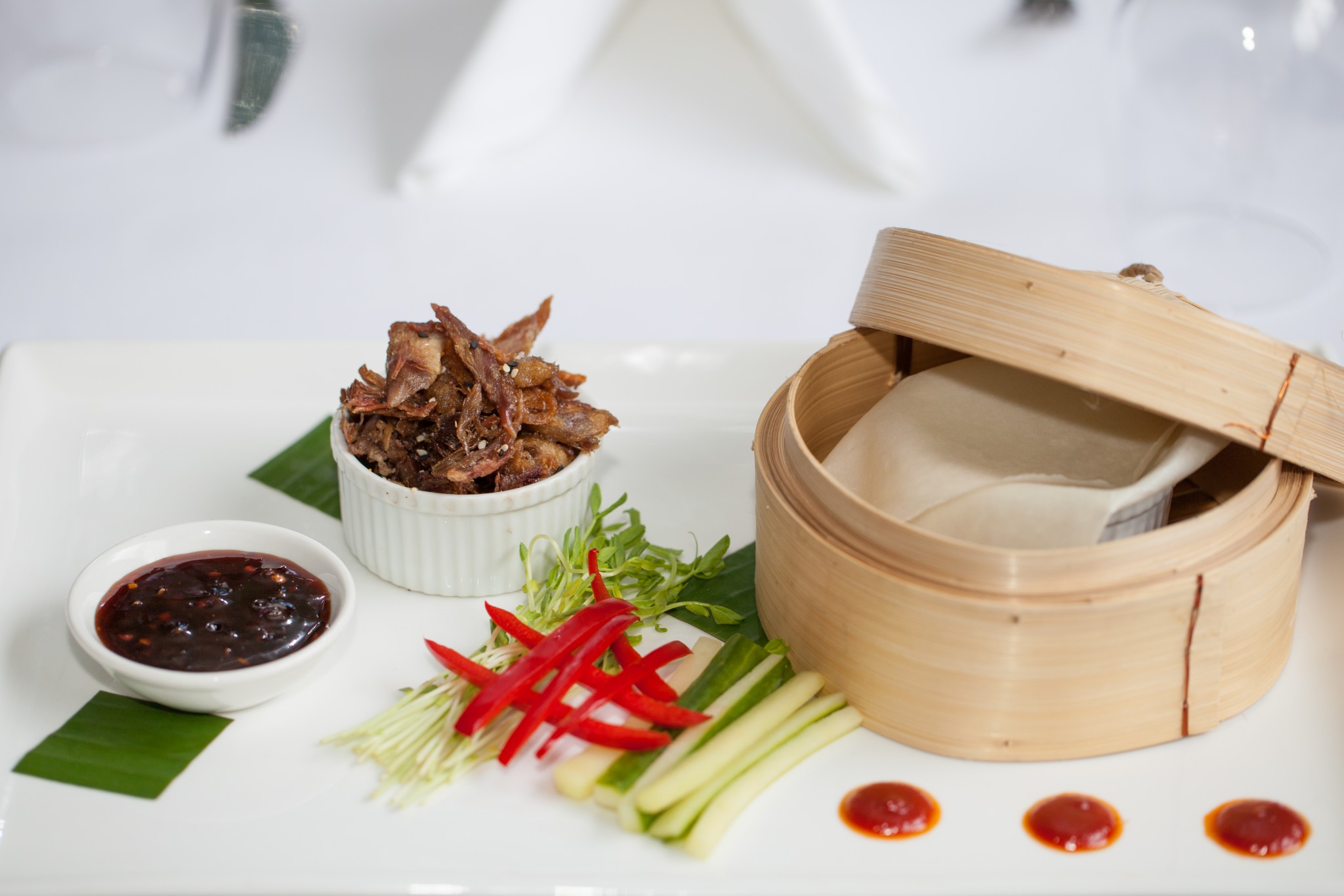 For the mains we couldn't go past the freshest local reef fish and the eye fillet from a local supplier at The Tablelands. Both were absolutely superb! We finished off our wonderful dinner with a flourless molten chocolate cake and a glass of champagne. It was a fantastic night of great food and good wine in a beautiful setting! Highly recommend to all visitors to Port Douglas!
Book by phone or email: 07 4099 5544 &  info@watergateportdouglas.com.au
Address: Shop 5, 31 Macrossan Street, Port Douglas
Earlier in the night the restaurant welcomes children and offers 'kids meals' for free between 5-6pm. Late in the evening, after 7.30pm the atmosphere is very romantic, perfect for couples.

Private Tour At Wildlife Habitat
Wildlife Habitat is 5 min away from Port Douglas or 30 min from Palm Cove. It is not your typical zoo where animals sit in enclosures – it is an environmentally friendly park where animals are free to browse around on 2 hectares of land and interact with guests.
Private tour is an experience full of surprises – you get your own animal keeper for an hour and a half and he or she will take you behind the scenes to meet the animals you don't normally encounter during the standard visit. We had a cuddle and pat with a gorgeous little joey, hardly bigger than a kitten. We held a giant python, cuddled a koala bear, had a close encounter with baby alligator and blue tongue lizard, saw tree kangaroos up close and personal and fed wallabies just to name a few very memorable experiences.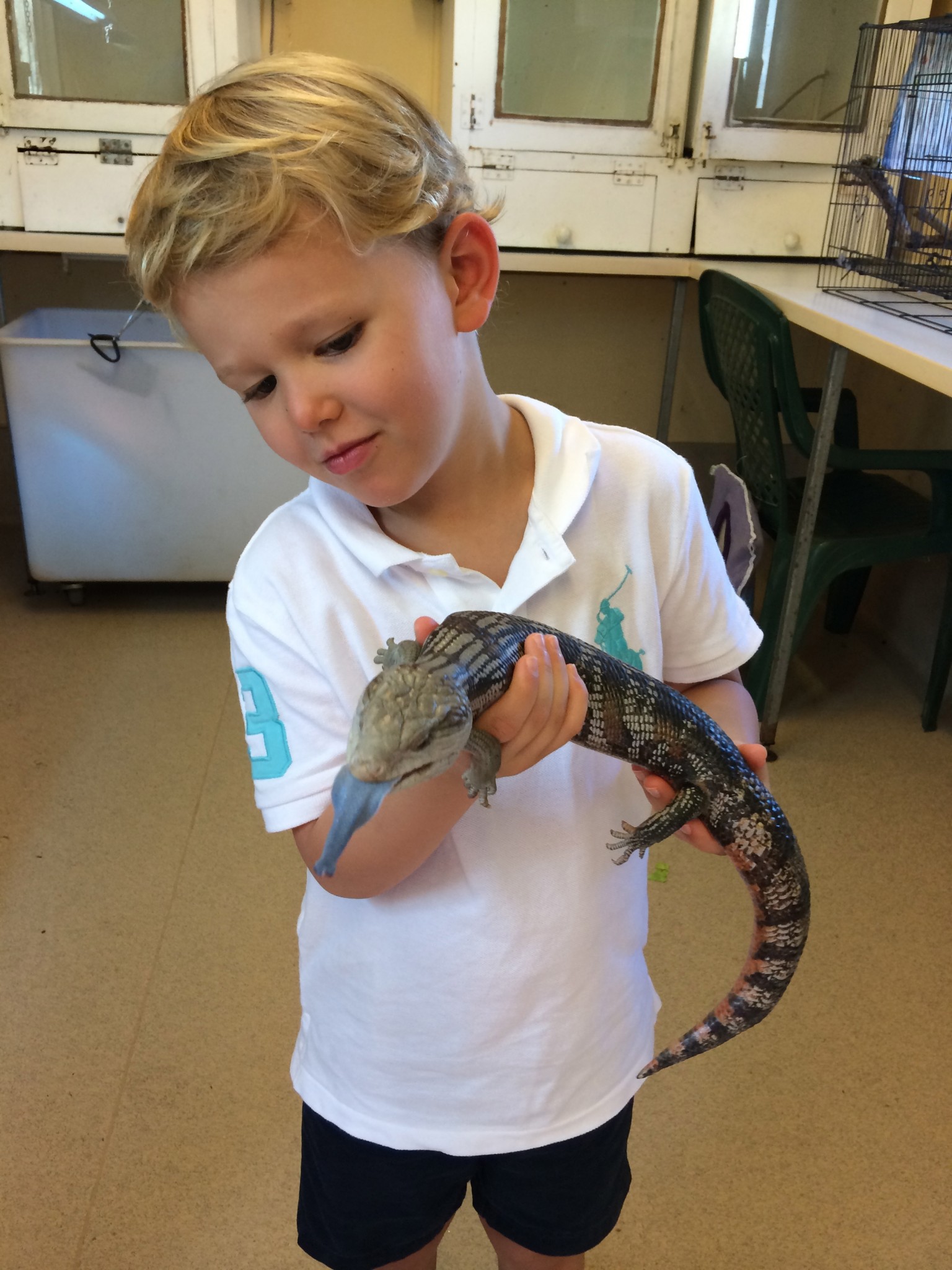 The people running this Wildlife park are exceptionally warm, caring and welcoming and will make sure that your experience is very memorable.
I also love that every private tour has either a gourmet breakfast picnic or a lunch included in the package. At the conclusion of your tour you get to sit down in the private lagoon area and enjoy the tranquil surroundings, a glass of wine and a delicious lunch.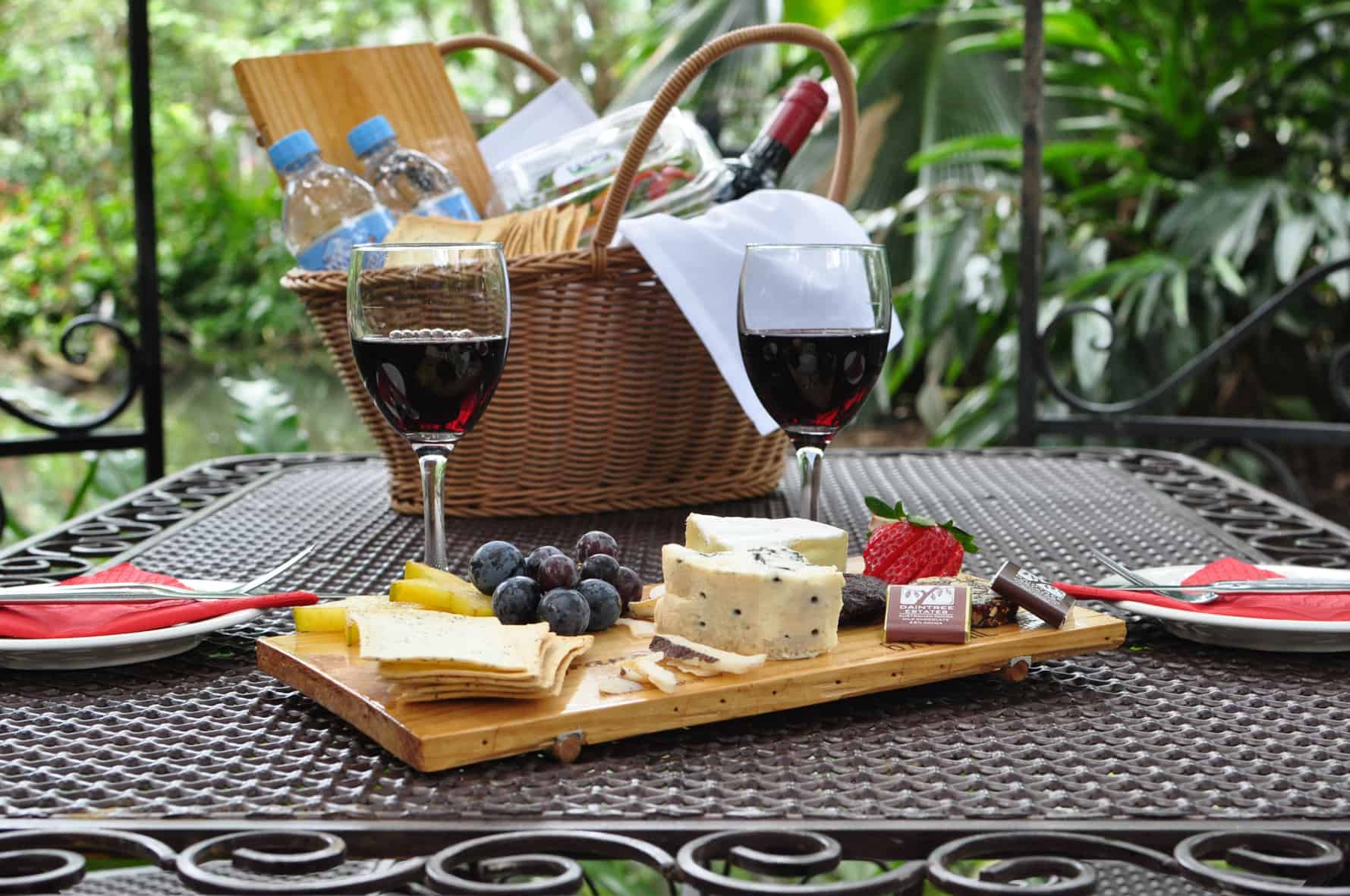 I have to say that some parks and zoos (especially the ones with a lot of birds) can have a strong smell and wouldn't present a nice setting for lunch. It is not the case at Wildlife habitat at all – the staff clean out every enclosure daily, the park is pristine and really pleasant. I enjoyed just being there and strolling through the grounds – it is relaxing, peaceful and serene.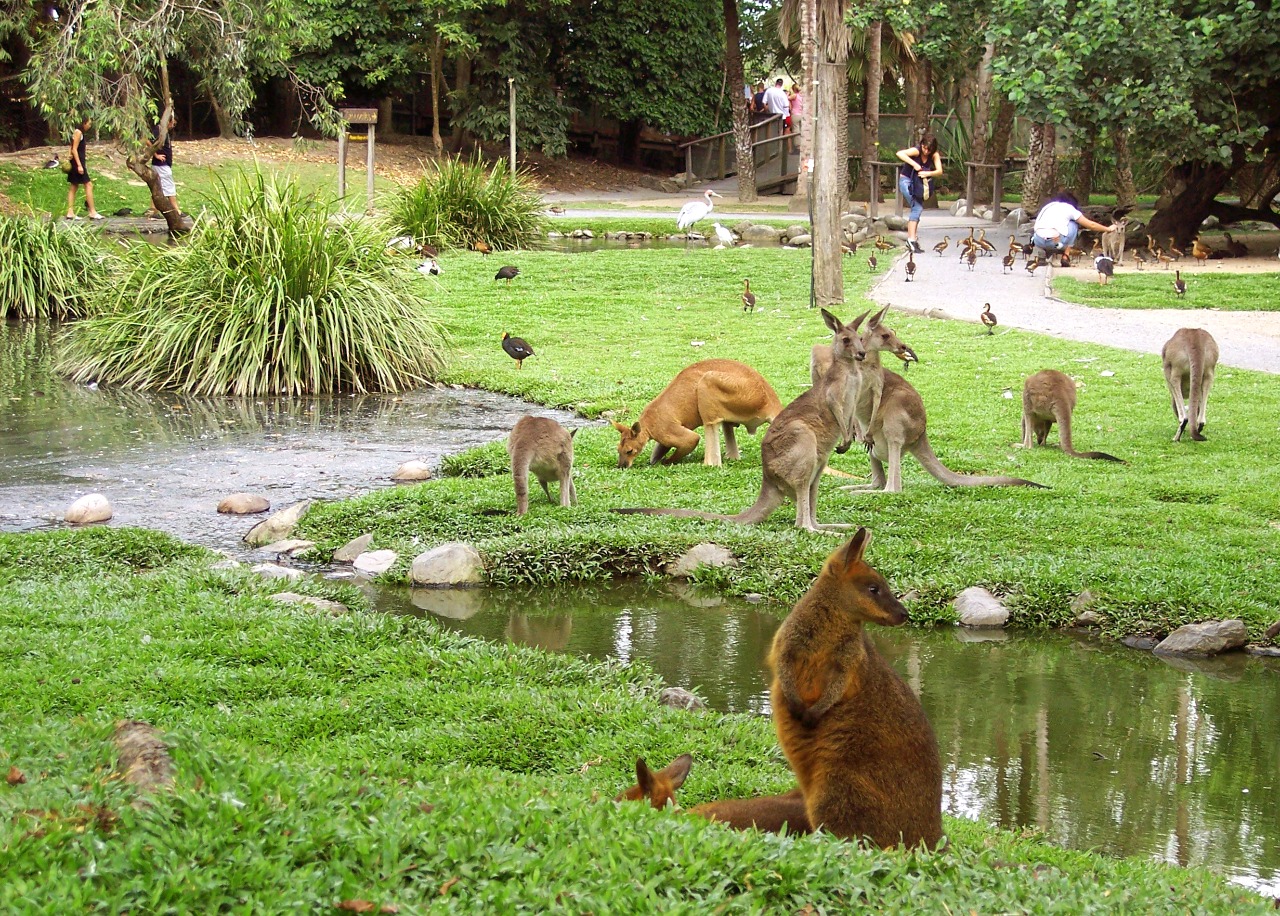 Another caption – I am also a little scared of birds and Wildlife habitat has a huge range of local species to I was a little worried to start with but again, found the experience completely easy.
All In All – Fantastic experience, one of the best activities we've done in Port Douglas. Highly recommended!
Cost of the private 'Behind The Scenes' tour is only $25.00 per adult or $12.50 per child plus admission ($33 adult, $16.50 child).
Contact details: http://www.wildlifehabitat.com.au or phone 07 4099 3235.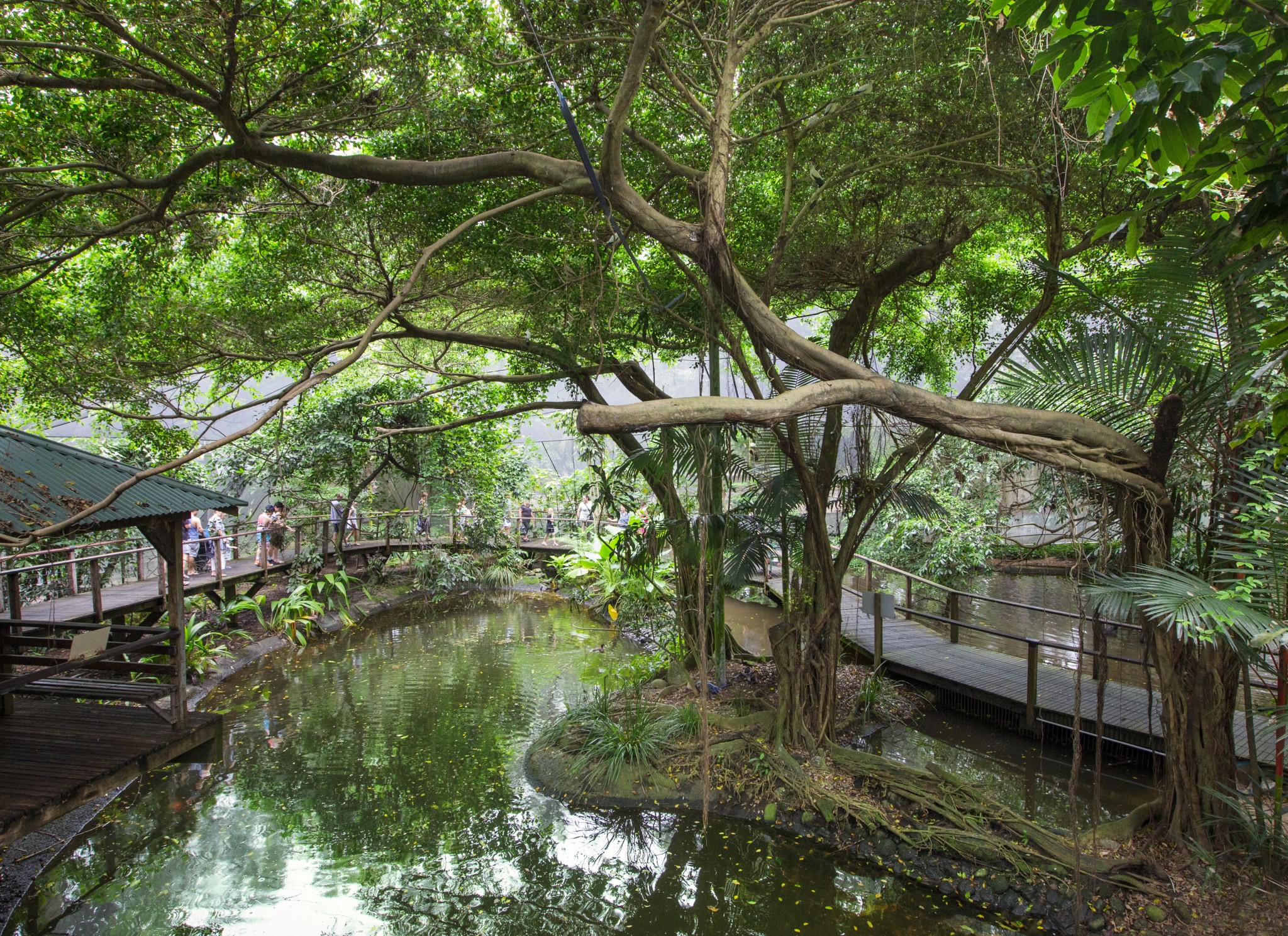 Lady Douglas River Cruise
Lady Douglas is a gorgeous old boat that has been entertaining visitors to Port Douglas since 1989. We highly recommend a 4.30pm sunset trip – it is a gorgeous way to spend a couple of relaxing hours exploring the mangroves, checking out the wild crocodiles, enjoying a bit of sunshine on board of Lady Douglas and interacting with a very knowledgeable and friendly captain John who is a great story teller with an abundant knowledge of local birds and wildlife.
The hosts offer you a glass of wine and some snacks on board, the atmosphere is very welcoming, kids had a great time and we had great sightings of wild crocodiles and sea eagles.
The cruise takes you around the marina area and the mangroves so the waters are very calm. It is a perfect activity for the whole family and we loved it.
To book Lady Douglas go to – http://www.ladydouglas.com.au or phone 07 4099 1603. Cost for a sunset cruise $35 pp.