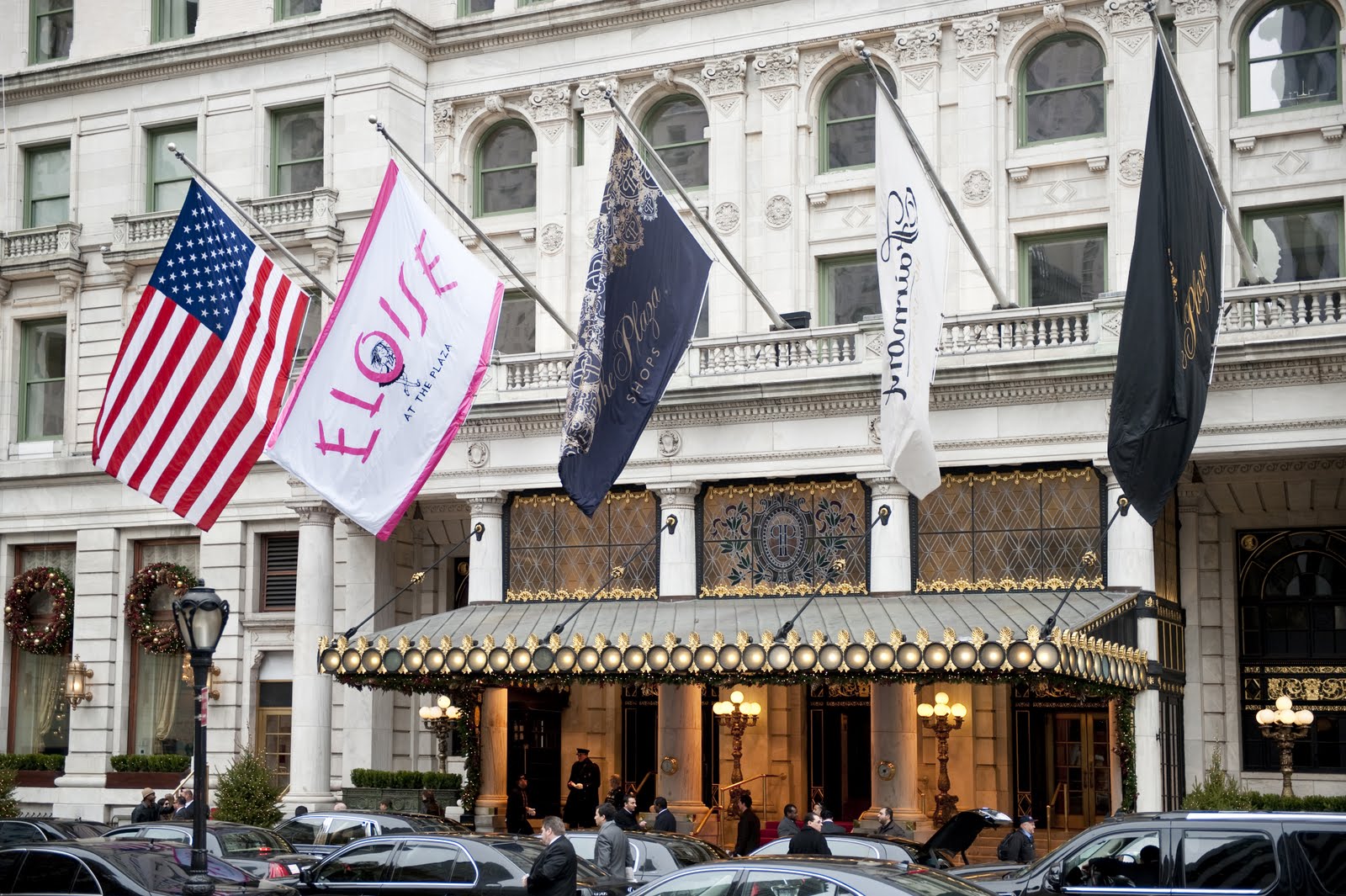 One of America's most celebrated hotels, The Plaza, has a fabulous location at Fifth Avenue and Central Park South. For more than 100 years, it has been the place to be seen in New York and has hosted royalty, film stars and the US Aristocracy. The hotel is decadent and sumptuous and is replete with iconic restaurants, such as the Palm Court, which transports you to a bygone era, and the Champagne Club. The Plaza Food Hall below, provides a dazzling array of up market food venues and decedent chocolates and cakes. The hotel, is an experience not to be missed if you want to live the history of the rich and famous in New York.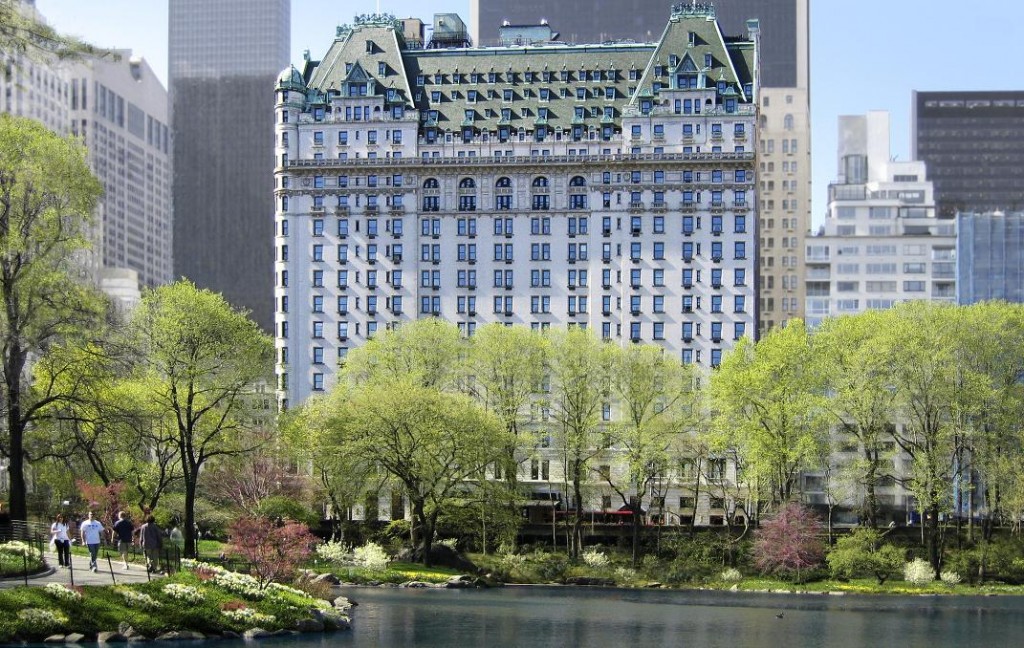 Among its many feted guests, the Plaza has long been mythically home to Eloise, introduced to the public by Kay Thompson in Eloise: A book for precocious grown-ups in 1955. To celebrate Eloise's stories, the hotel created a suite in her honor, with the help of celebrated designer Betsey Johnson. When I heard about the hot pink suite with bold design and zebra striped carpet, I thought it looked like every little Princess's dream room. Pink, Pink and Pink! I decided to go and see it for myself.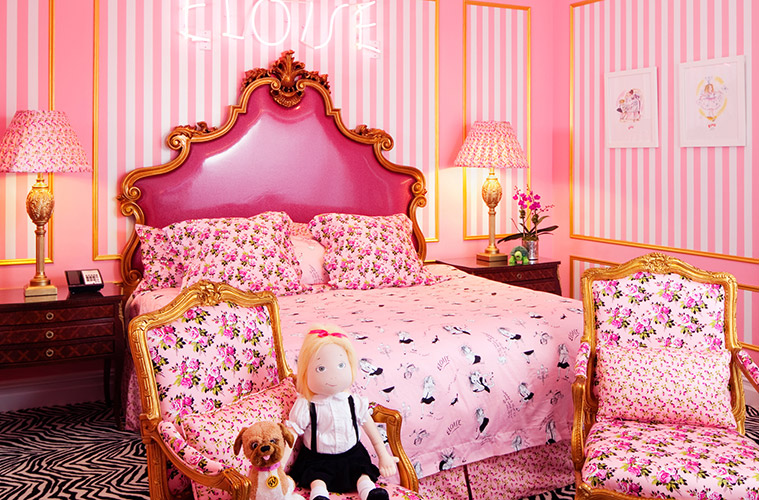 It did not disappoint. Above the rather grand double bed, and giant pink headboard, is a neon light, with the name Eloise shining above.  It is truly a pink princess immersion experience! If the room is not sufficient to satiate your princess desires, you can visit the Eloise store in the basement and pick up some more Eloise merchandise and even throw a party in their Eloise party room!  What a wonderful fantasy for those who are a princess at heart and can cope with an excess of pink!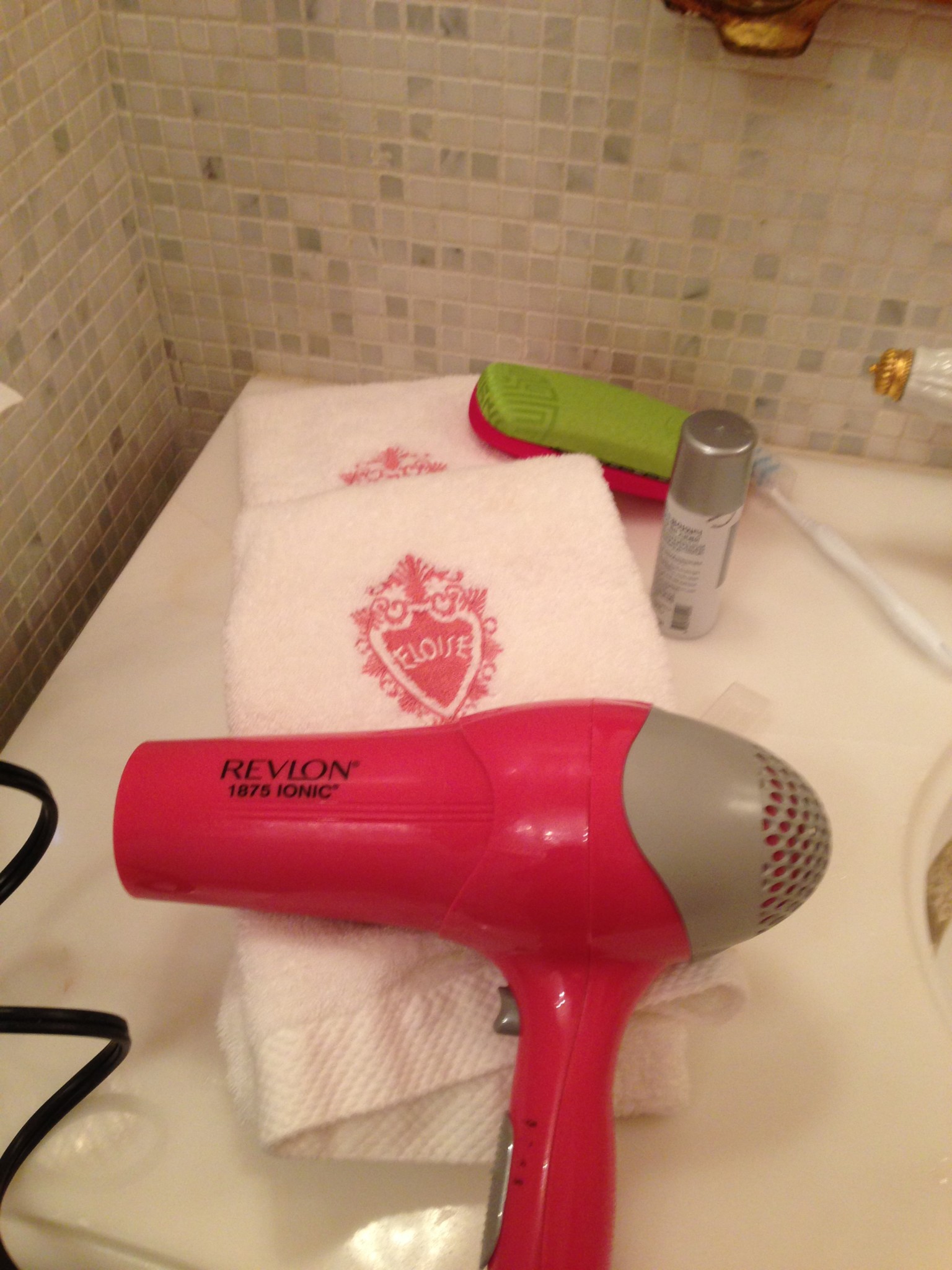 A stay in the Eloise suite is accompanied by an Eloise gift bag, pink lemonade, pink sweet treats and an Eloise frame for a photo of you, so you have ample souvenirs!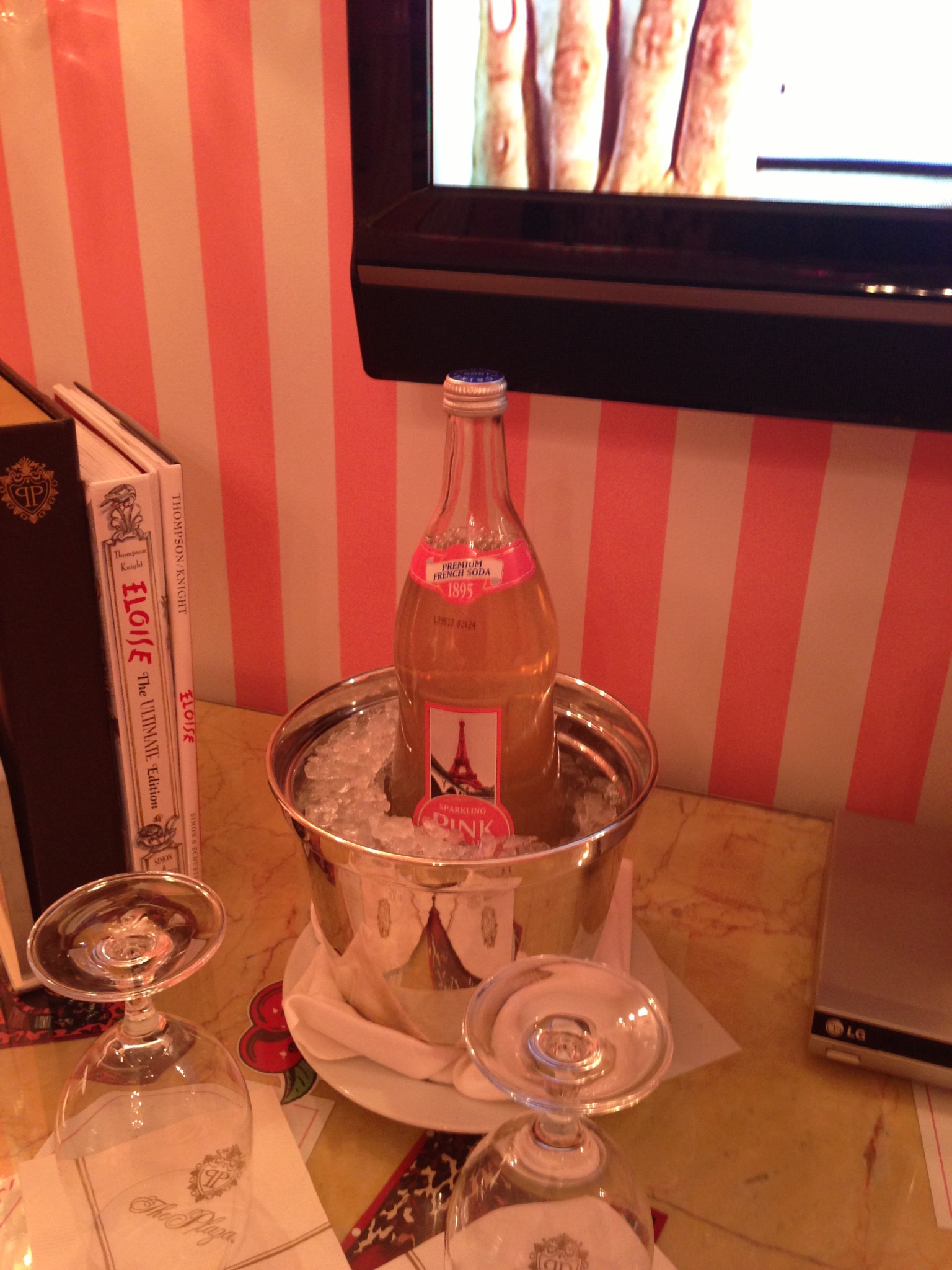 The room has dress ups for Princesses – complete with tiaras and feather boas!  Among the many pink accessories is even a pink hair drier and pink bath products!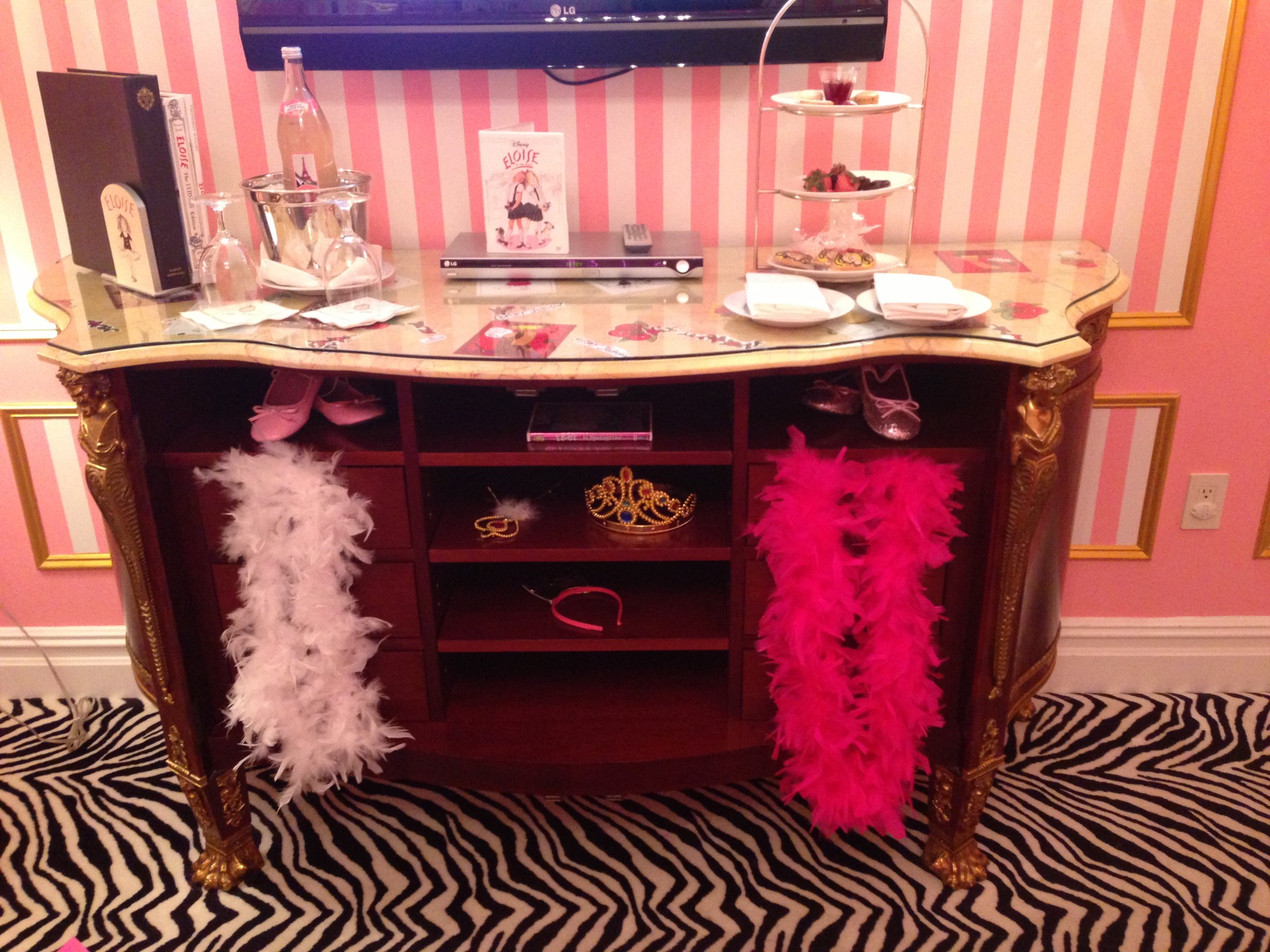 When you emerge from the suite, the Plaza below is a haven of elegance and refinement that starts to connect you back from the Pink Princess fantasy to the world below.  The service in impeccable in an old world way.  The location near Central Park is perfect.  If you want a break from the hot pink, just across the road you can take a horse and buggy ride in Central Park and not far from that is the wonderful Central Park Zoo.
For an over the top treat for a little princess, or a princess at heart, it's worth it. For her parents – the Plaza offers a grand taste of a bygone era, other sumptuous rooms and suites and a location that is hard to beat.