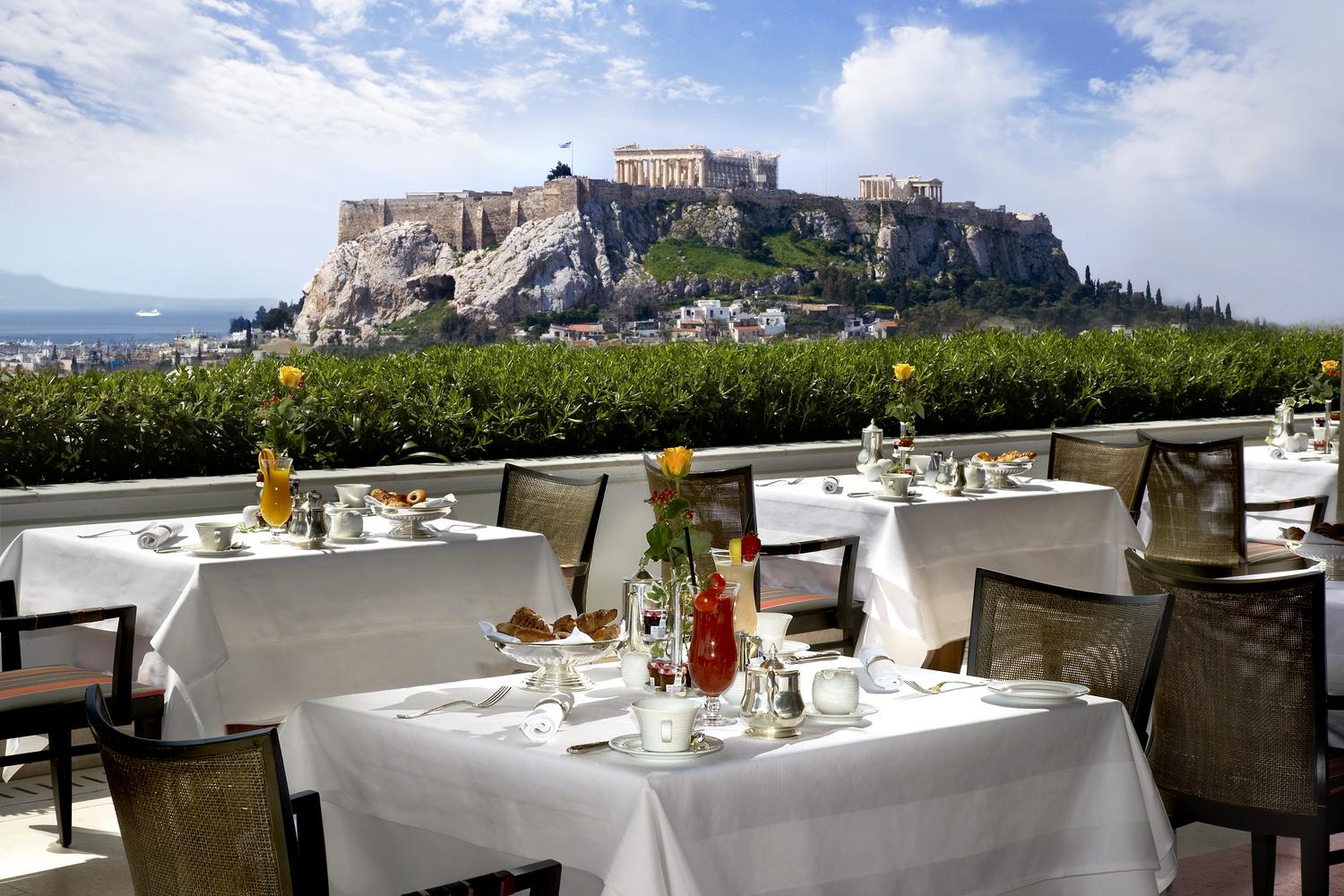 Although Greece is famous for many fantastic islands, the capital city of Athens is a destination everyone should visit once in their lifetime. Athens is one of the world's oldest cities and as such, it has a special vibe that flows through it. These 3 hotels are true gems in the city that any Lux Traveller would surely enjoy!
Hotel Grande Bretagne – Athens, Greece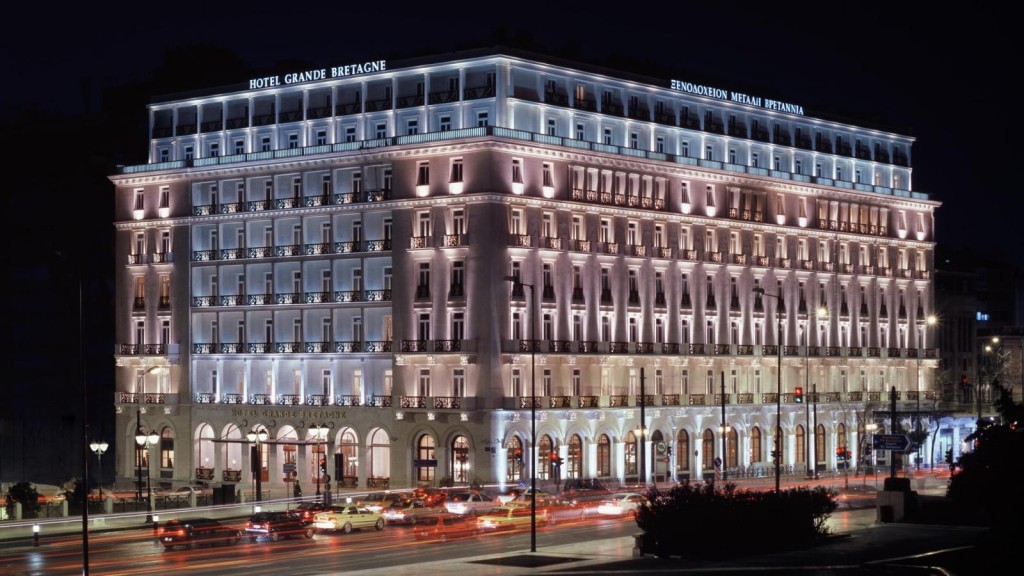 Located in the center of Athens, right on Syntagma Square (Constitution Square), Hotel Grande Bretagne is seen as a historical institution in Athens. It has occupied the same location for 140 years as it was built in 1872. It has survived two World Wars and a Military Junta and remains one of the most gorgeous buildings in Athens.  It was renovated in 2002 but kept its old world charm and classic luxury style. It boasts an indoor heated pool, an outdoor heated pool, fitness studio, banquet halls, cigar lounge, tea lounge, hair salon, a truly palatial spa for a discerning spa visitor and a roof top garden and restaurant serving fabulously delicious Mediterranean cuisine with some of the best views of the Acropolis.
Who are some of the guests that had the privilege to stay at this enigmatic and stunning landmark of Athens you ask? Why Queen Victoria of Britain, oceanographer Jacques Cousteau, soprano Maria Callas, actresses Elizabeth Taylor, Sophia Loren, and Greta Garbo, director Francis Ford Coppola, and musicians Sting, David Bowie, and Jay Z to name a few. A true diamond in the heart of the city, Hotel Grande Bretagne is really an amazing place for The Lux Traveller to visit and experience.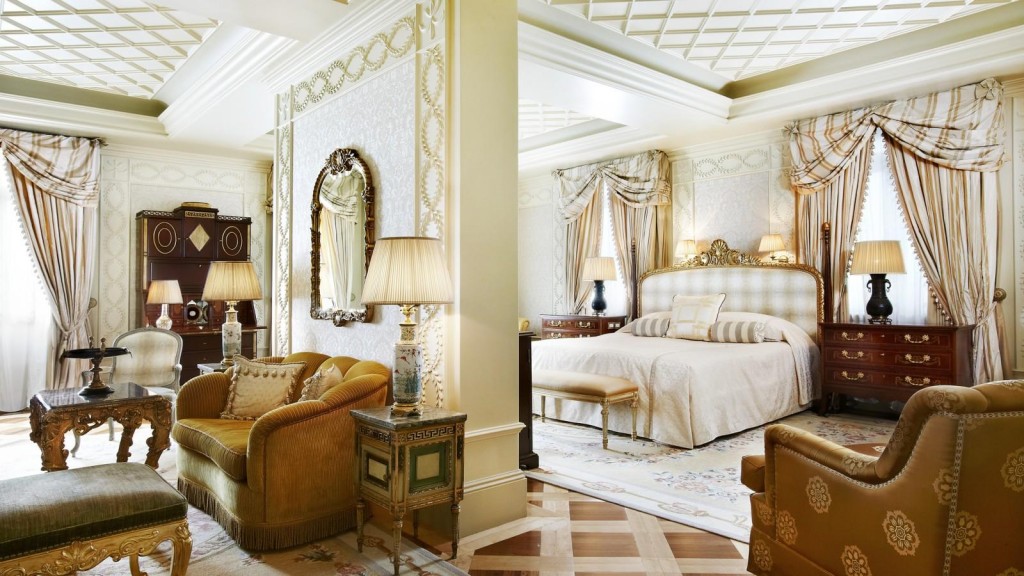 The Margi – Vouliagmeni, Athens, Greece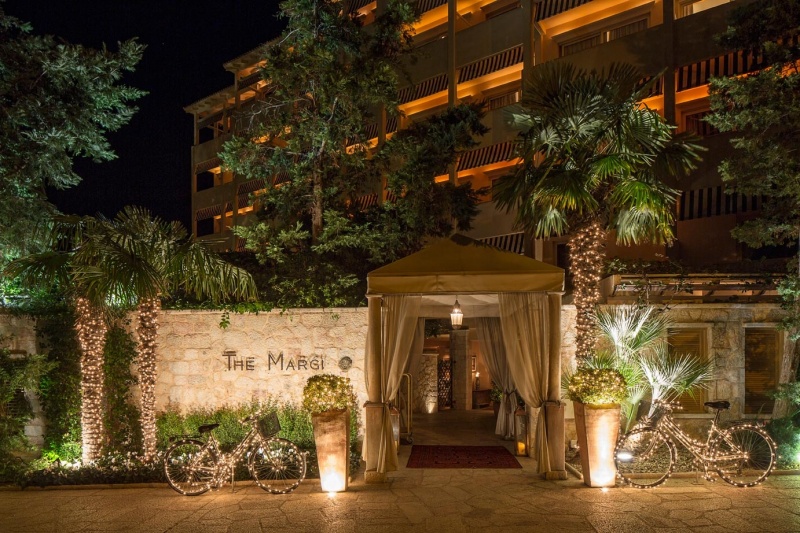 The Margi is a fabulous boutique/design hotel located on the Athenian Riviera of Vouliagmeni in southern part of the city. Its style can be described as chic and cozy Mediterranean. It is just a short walk away from Athens' most elegant and beautiful beaches, which feature water sports and a lovely yacht marina. The Margi has a fully equipped fitness center, the Malabar Mediterranean Restaurant and a beautiful outdoor pool and bar area. It is very close to Vouliagmeni's many beaches, bars, clubs, and fine dining restaurants. The Marina (with yacht and sailing excursions) and Tennis Club of Vouliagmeni are also nearby. There are 89 guest rooms and suites, all decorated in an effortless chic style, with balconies and large windows. The Margi is known for its impeccable cuisine and laid back luxurious ambiance. This unique boutique hotel is a great place for The Lux Traveller to stay or even visit for a few cocktails by the pool.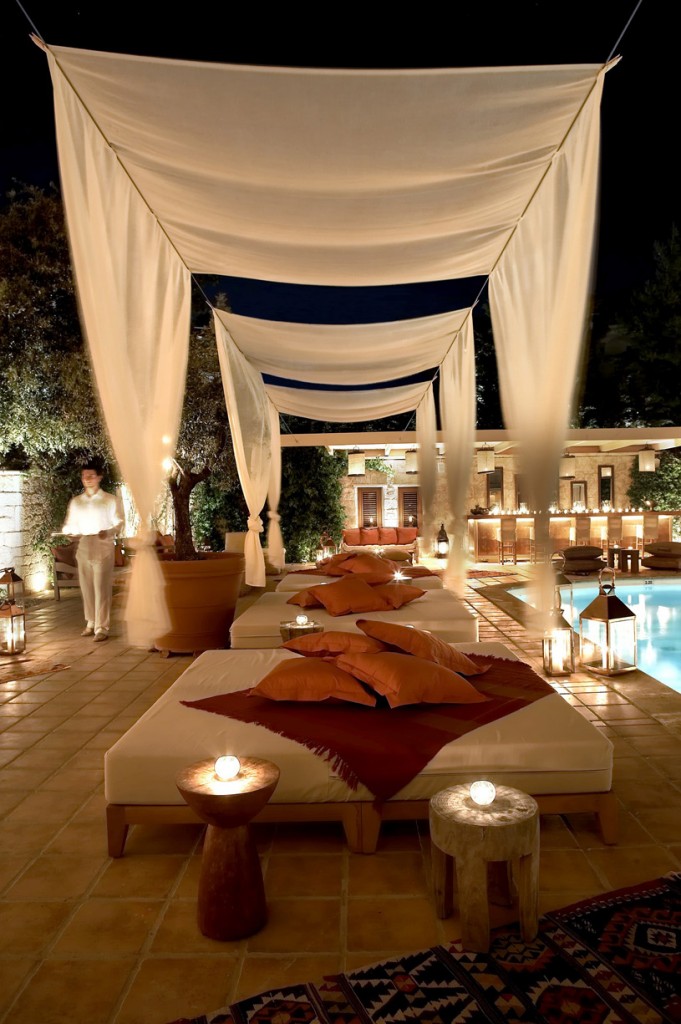 The Westin Athens Astir Palace Beach Resort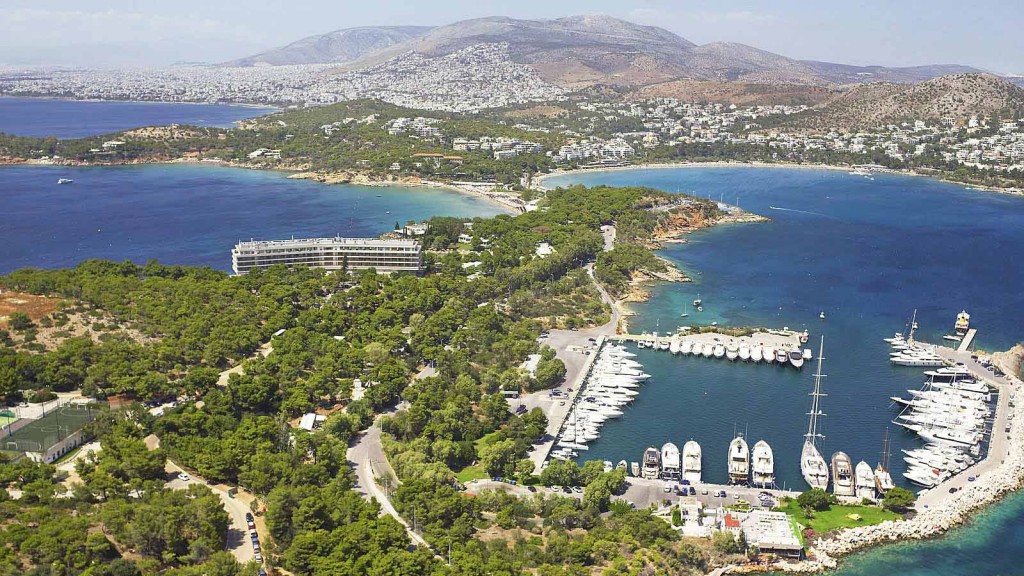 The Westin Athens is located within the Astir Palace Beach Resort complex on the Vouliagmeni Peninsula, on the Athenian Riviera in southern Athens. It has a clean contemporary interior design with soothing colours, making it the epitome of modern stylish elegance. Some of the fine dining at the Westin Athens include Matsuhisa Athens (Nobu), Kymata Restaurant, and Galazia Hytra (only open in the summer season).
The chic seaside neighborhood of Glyfada is 5min drive from the resort and is filled with lovely coffee shops, lux shopping, and some of the most popular bars/clubs in the city. While staying at the resort you can enjoy a full spa suite, an outdoor Olympic sized pool, private beach access, fully equipped water sports center (water ski, wake surf, wakeboard, parasailing, windsurf, etc.), fitness center, tennis/volleyball/basketball/mini soccer field, kids club, business centre, and a number of luxury shops.
Its magnificent views and exclusive location contribute to the ultimate luxury experience at the Westin Athens. Every one of 162 rooms has a private balcony with stunning views of the blue Aegean Sea and the Saronic Gulf. A great resort to base yourself in, if hustle and bustle of Athens is a little too much for you.