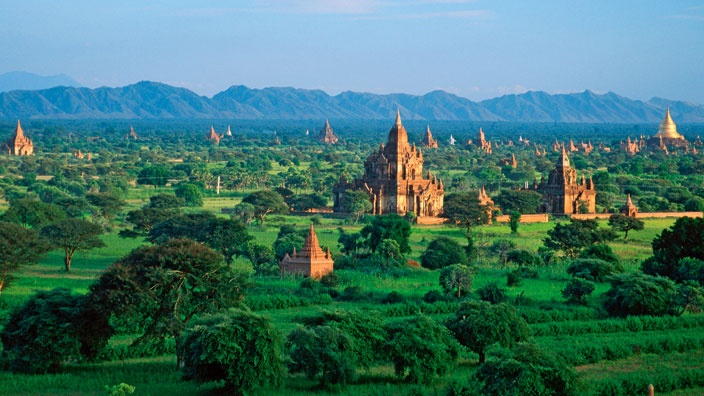 If you're a world traveler always on the lookout for a new exotic destination, look no further than Myanmar. This Southeast Asian country, formerly known as Burma, has only recently been opened for tourism. As such, it offers untold opportunities for visiting unspoiled natural and historical sites.
Despite its relatively new appearance on the tourism radar, partially thanks to the occupation by Britain for some 60 years, there are some luxury hotels where one can stay in comfort while visiting this ancient land. Undoubtedly, more will continue to be built as the number of visitors increases.
For now, however, it's well worth staying at one of these listed here despite the fact that they may not be the equal of a 5-star location in countries with more developed infrastructures. You're intrepidness will be rewarded by the intimacy of your experience.
Governor's Residence, Yangon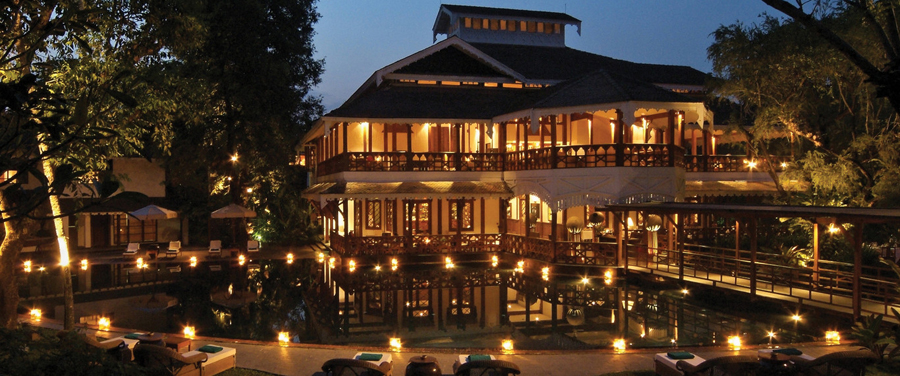 Yangon is the largest city in Myanmar as well as a history-filled one owing to its 2500 years in existence. Most visitors flying into the country will arrive in either Yangon or Mandalay, with Yangon being the more frequent point of entry. Given the number of sights within and nearby the city, it's a great place to start your journey.
Actually, the former home of a Yangon governor, this beautiful colonial building was renovated by Orient-Express, a company famous around the world for the luxury of its accommodations. In the midst of a lotus garden, this all teak  mansion offers a tranquil sanctuary from which you can set out to explore the fascinating city.
You can choose from suites overlooking the lotus garden, Governor's Rooms that combine the utmost in modern luxury with a traditional Burmese feel, or the spacious standard rooms that are anything but your average hotel room. Whichever you choose, you'll be surrounded by gorgeous carved teak and silk accents.
Aureum Palace Hotel, Bagan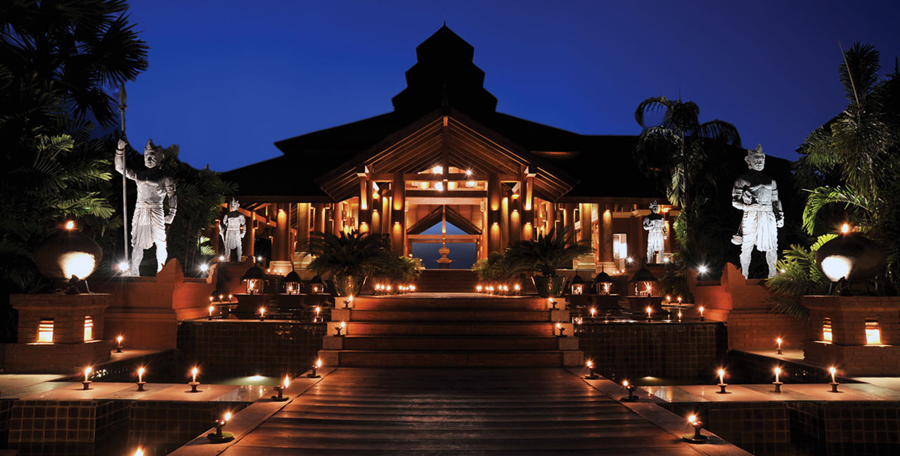 A veritable city of temples, you'll find more than 2000 housed within this ancient city. Although you won't be able to visit them all, you can get a great bird's eye view of the panorama by taking a hot air balloon ride over this amazing vista, as yet unspoiled by hordes of tourists.
For a luxurious stay in Bagan, look no further than the Aureum Palace Hotel and Resort. The resort and spa is surrounded by 27 acres of gardens and set within the Bagan Archaeological Preservation Zone. Although you'll feel part of the historic and natural beauty of this ancient region, you won't lack one bit for modern conveniences.
All rooms are spacious and comfortable, with gorgeous burnished wood furnishings and accents. There are also separate villas including one especially for families and another, the Island Villa, that's perfect for a romantic stay. This secluded getaway is on its own island with a private swimming pool, veranda and terrace; a Jacuzzi and valet service.
Mandalay Hill Resort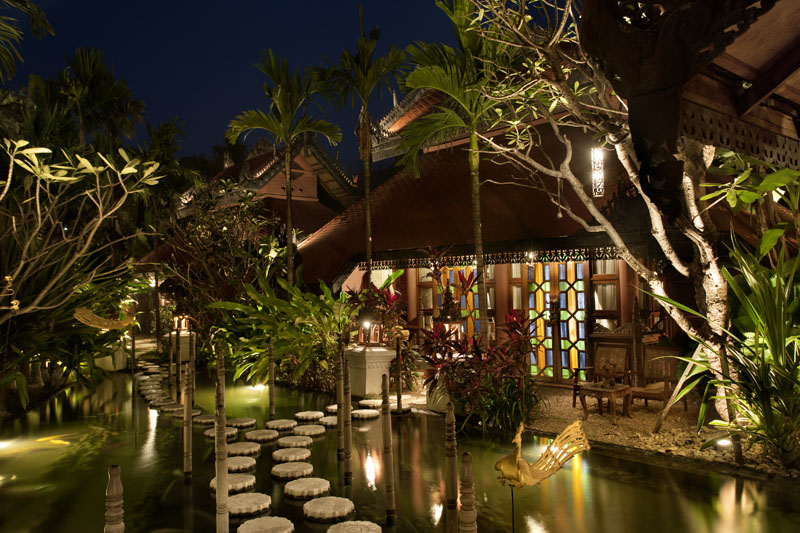 Mandalay is the second largest city in Myanmar, following Yangon, and is serviced by an international airport. The city itself is actually not ancient, dating from 1857 as the new capital of Burma. However, there are a number of ancient temples and monastic sites in the area. It also makes the perfect jumping off point for visiting numerous other religious sites and scenic passages.
The resort offers 206 guestrooms and suites which are spread out over a beautiful tropical paradise. For a more private stay, two bungalows are located in the gardens surrounding the spa, each of which includes twin massage beds and a steam room. A fitness center, tennis courts and swimming pool are available for your exercise needs.
To make the most of your stay here, consider upgrading to one of the suites or the villa option. While all rooms are well appointed, these offer a much more stylish ambiance, with a blend of colonial and traditional Burmese decor, all with private balconies and some with views of the nearby Mandalay Hill.