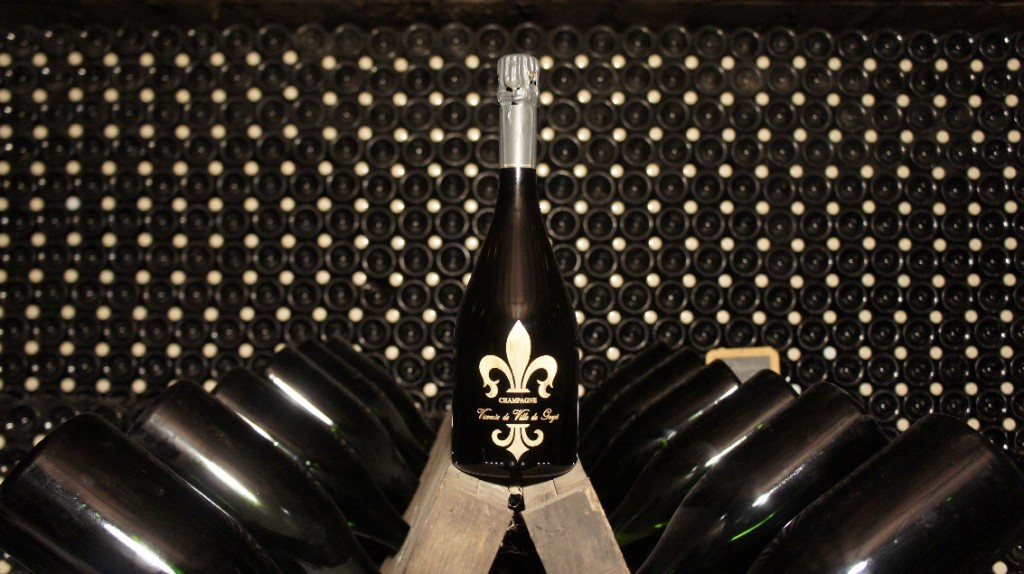 When we think Valentine's Day we think romance and luxury. Champagne is the perfect drink for Valentine's Day – nothing speaks love like a beautiful bottle of Cupid's own nectar. We set about finding the three most luxurious champagnes on the market so you can really impress your Valentine.
Champagne Vicomte de Ville de Goyet
Champagne Vicomte de Ville de Goyet has a love story all of its own. It is the story of a descendant of wine makers who married into French nobility and started their own champagne house. They had a shared passion to create a luxurious champagne and give it all the pageantry and magic it deserves.
The fruit of their labour is "La Cuvée       Splendeur de Lys". Produced according to traditional methods, the wine comes from Grand Cru and Premier Cru grapes from Rilly-la-Montagne in the heart of the Champagne vineyards.
However, it is the splendour of the champagne capsule (the plaque de muselet) that really sets it apart. Crafted by a goldsmith, this cap is a real work of art. It is gold plated, with an inlaid logo in blue enamel completed with an elegant swarovski crystal. It is finished off with a loop that allows this gem to be worn as a bracelet or pendant to remind you of the luxury and romance of the moment the drink was consumed.
RRP $399. Limited availability
Cuvée Carbon – Vintage Rosé 2005
Cuvée Carbon, is the love child of Alexandre Méa-Devavry, a fifth generation champagne maker from the picturesque village of Champillon, across the valley from the more famous home of Dom Perignon, considered the father of champagne.
Alexandre has a love of formula one racing, and finally found a way to blend his two passions by coming up with an exquisite carbon clad bottle in which to house his carefully selected champagne. Uniquely creating a blend of only the best Grand Cru and Premier Cru grapes from his family estate, Alexandre puts a master craftsman to work in Epernay to create a carbon fibre jacket that takes six days to complete.
Only available in limited numbers, and only in magnums (1.5l), Methuselah (6l) and Nebuchadnezzar (15 l), this could be the most expensive champagne in the world. The Nebuchadnezzar, if you can find it, retails for over $50 thousand Australian dollars. However, you won't be needing a bottle that size to keep your Valentine happy, a magnum of their delicate Vintage Rose will do just nicely.
RRP: $3100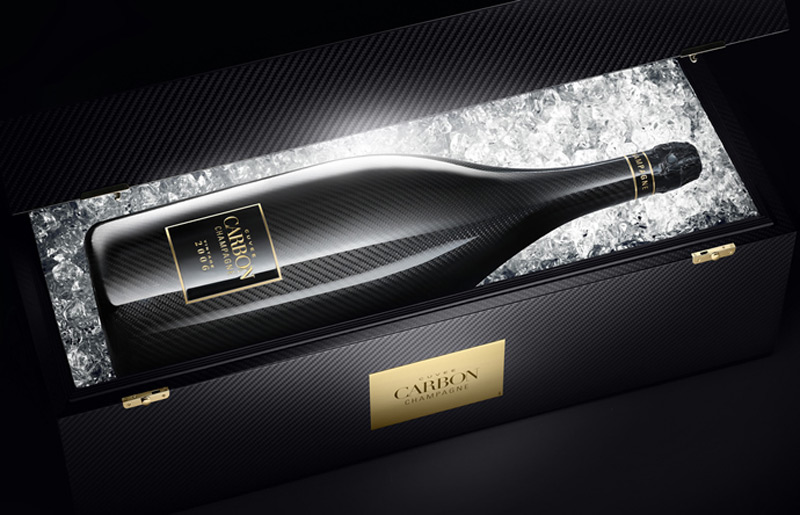 Bollinger Vieilles Vignes Françaises 2005
Touted as the 'eternal soul of champagne', this very limited cuvée from the great House of Bollinger is the ultimate in champagne luxury.
Vieilles Vignes Françaises is the product of only two plots of Grand Cru vineyards in Ay that were the soul survivors of the phylloxera outbreak in the early 20th century. Following the outbreak, to survive the deadly insect, all the other vineyards in champagne had to be replanted with grafted vines on American rootstock. Over the years, these plots have been carefully tended, and the vines are still grown in the traditional way, following the 'provignage' method – where the vines grown up a stake rather than horizontally. The vines are worked entirely by hand, and sometimes with the help of a cart-horse.
It is truly a legacy to a bygone era.
Being a blanc de noirs champagne, made entirely from Pinot Noir grapes, this champagne lends itself wonderfully to being paired with both caviar and champagne – the perfect Valentine's Day dinner accompaniment.
Only 3702 numbered bottles of Vieilles Vignes Françaises 2005 vintage were produced. One would have to go to great lengths to secure a bottle to share with one's Valentine.
RRP: $950