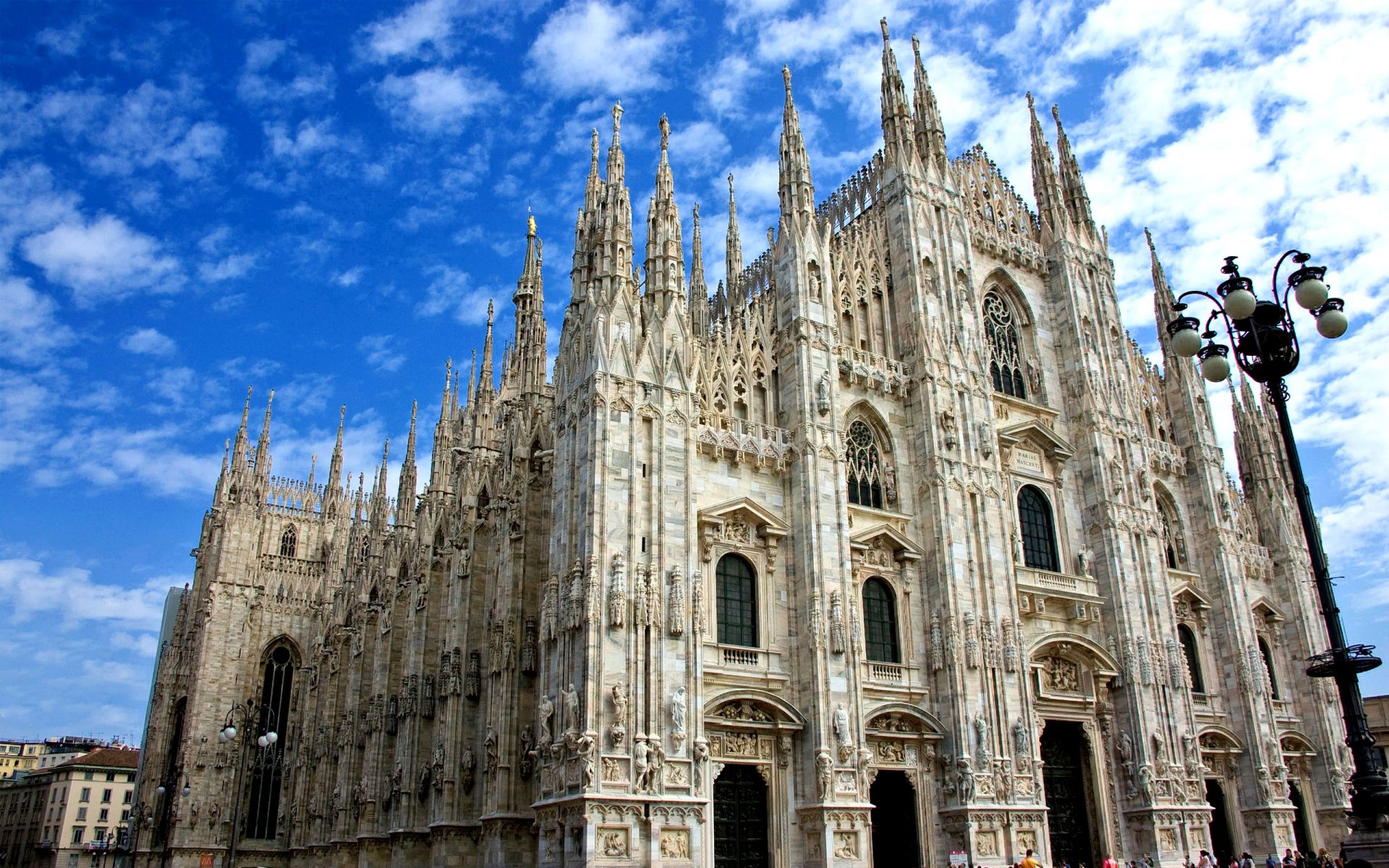 Milan is the second largest city in Italy. It is the main industrial, commercial and financial centre of Italy as well as European fashion and design capital. Thanks to its important museums, theatres and landmarks (including the Milan Cathedral, the fifth largest cathedral in the world, and Santa Maria delle Grazie, decorated with Leonardo da Vinci paintings) Milan attracts more than two million annual visitors.
Milan is also well known for several international events and fairs, including Milan Fashion Week. The spring/summer event is held in February/March of each year, and the autumn/winter event is held in September/October of each year) and the Milan Furniture Fair, the largest of its kind in the world.
For the fashion and design conscious Lux Travellers we have come up with a list of 4 best hotels to base yourself in in this glamorous city.
Hotel Principe di Savoia (owned by the Dorchester Collection)
A classic in Milan, dominating the very central Piazza della Repubblica, this luxury five-star Hotel is the favourite of international travellers and cosmopolitan Milanese society since the 1920's.
This luxury hotel offers a winning combination of Old World luxury, together with the latest technology and innovative designs.
There are  301 elegantly furnished rooms and  suites for an unforgettable stay and relaxation at the Club 10 Spa.
Luxury Rooms and Suites
Each of the 301 luxury rooms and suites is warm and cozy, with an elegant atmosphere of 19th-century Lombard interior designs, with the unobtrusive integration of modern technology.
The 44  Signature Suites are divided into four glamorous categories, and all have been refurbished and modernized recently. They are very spacious and suited for families.
They have three different styles:
– Venetian style: With gold and turquoise nuances, mirror in Murano glass and a mosaic decorating the bathroom wall.
– Florentine: With azure-grey shades and a matching mosaic.
– Neoclassical style: Ruby-amethyst reflecting in lamps and neoclassical chandeliers. Once again, these same colours also arise in the bathroom glass mosaic and in the red ruby glass over the basin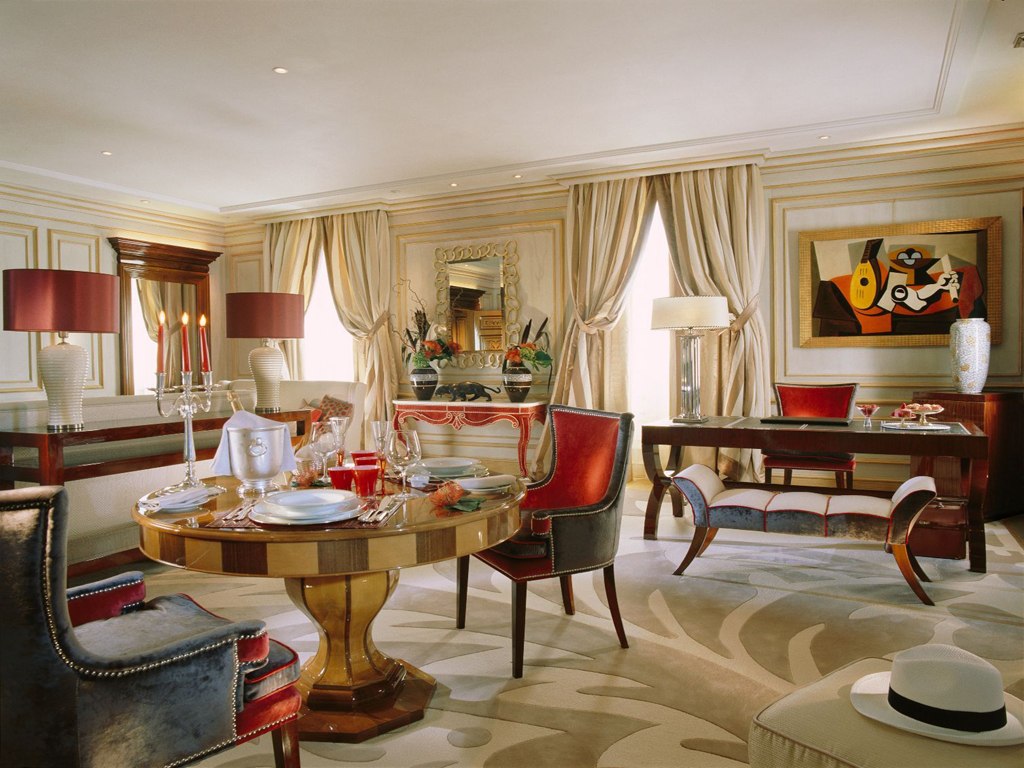 Restaurants & Bars
Acanto Restaurant
Fresh, very Milanese classic Italian cuisine, with dishes exhalted by a lightness of touch and highaesthetic presentation.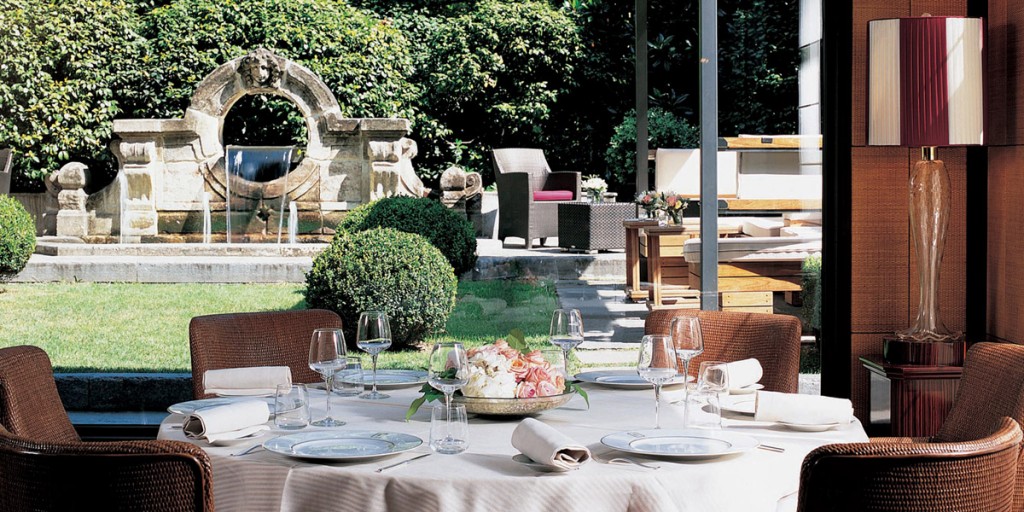 Principe Bar
Newly-redesigned Bar is the right place for business meetings, an after-work lounge drink or a very special birthday. 
Spa and Fitness
Hotel Principe di Savoia Spa is one of the best and largest in town. They offer a wide range of personalised treatments as well as beautiful facilities – a heated swimming pool, gym, Jacuzzi, sauna, steam bath and solarium.
Four Seasons Hotel Milan
Former convent dating from the 15th century with a lovely courtyard, transformed into an urban sanctuary of luxury and comfort located on the exclusive Via Gesù, not far from the city's best shopping, on Via Montenapoleone.
Room to book: Junior suites in the main wing have views of the hotel's quiet inner courtyard.
Insider Tip: sip coffee in the Il Camino room, where the walls are frescoed with 15th-century depictions of Milanese nobility.
Dining
Il Foyer lounge is a stunning place for a drink and is always busy with travellers and locals.
Dinner overlooking the gardens at La Veranda is an excellent dining venue. Sardinian born chef serves traditional Mediterranean dished with a twist.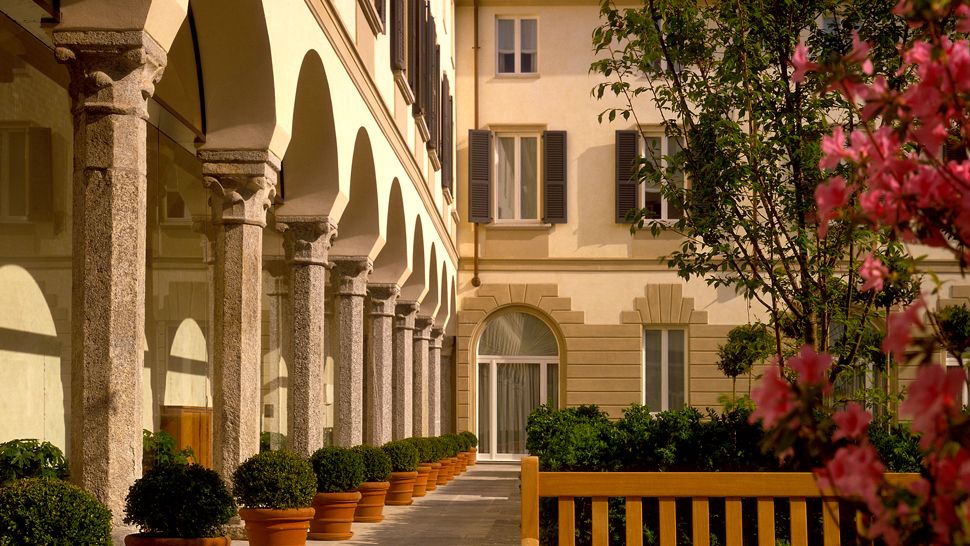 Bulgari Hotel
Bulgari Hotel is one of the most refined and exclusive establishment in Milan, a boutique property adjacent to the most important shopping street and monuments.
The comfortable rooms overlook Bulgari's magical garden and the neighbouring Botanical Gardens, with a blend of modern design with high technology features.
A wonderful spa with an indoor swimming pool is an ideal place to unwind after a busy day in Milan. Glass mosaics, gold and emerald green design and special lighting effects, enhance the relaxing atmosphere of the spa.
At the heart of the Bulgari Hotel, the extensive bar faces out to the gardens, with the restaurant stepped right behind. You can spend pleasant moments in the establishment's most sociable area. Spacious and wide, refined and friendly, here you can enjoy wines, cocktails and fresh Italian cuisine with a cosmopolitan clientèle. Ideal for a Sunday brunch.
Hotel Rooms: 58, Hotel Chain: Marriott Hotels & Resorts.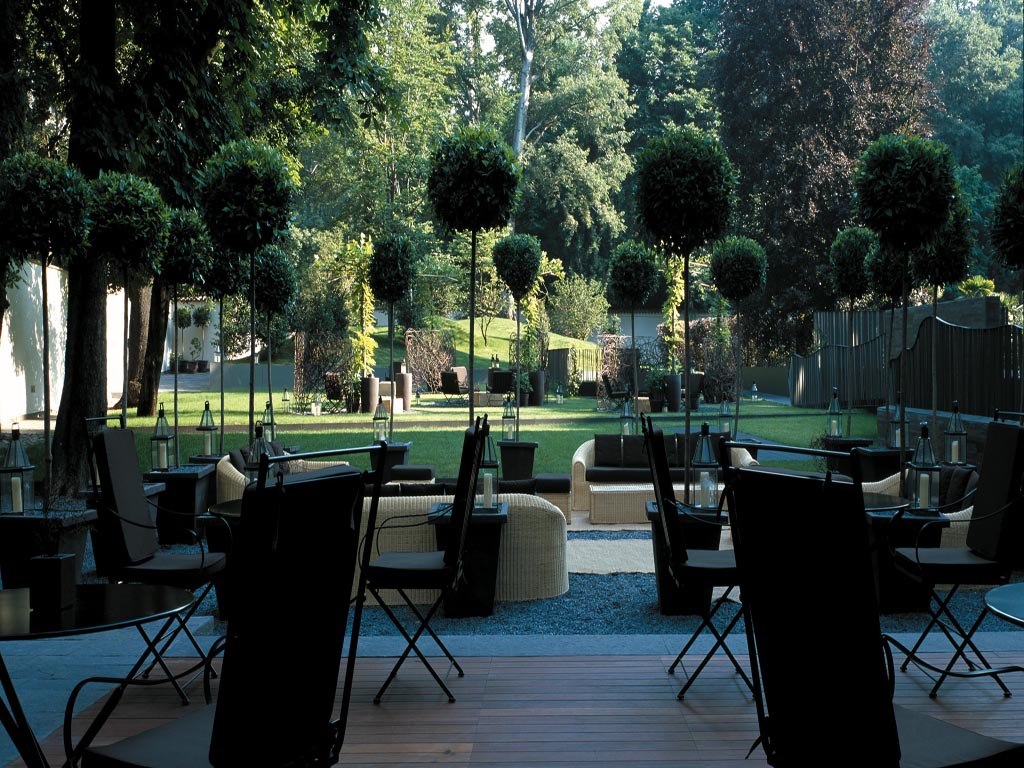 Palazzo Parigi Hotel and Spa – New Kid On The Block
Opened in September 2013, Palazzo Parigi Hotel & Grand Spa Milano is in the heart of the fashion district. This luxurious 5 star Hotel offers designer rooms with a balcony or terrace and a 2-star Michelin restaurant.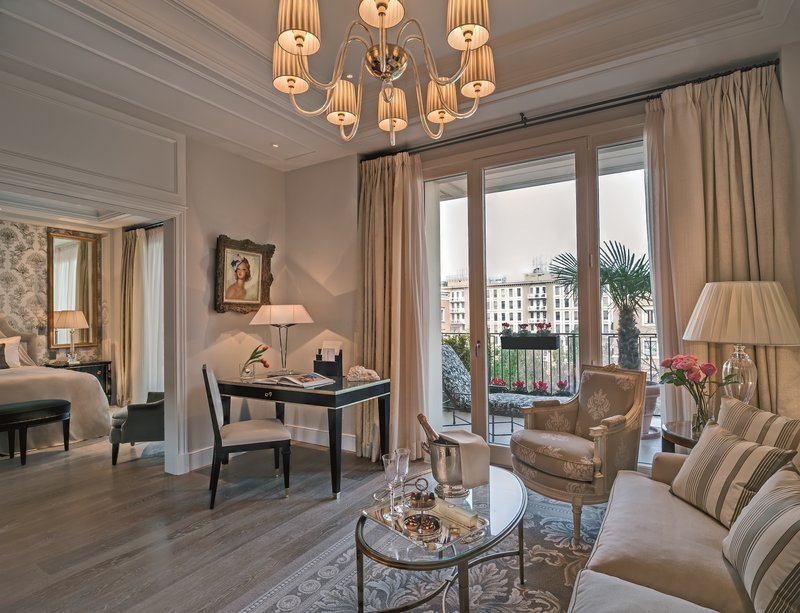 The restaurant serves local specialities and innovative dishes, prepared by the famous chef Carlo Cracco. It is one of the best chefs in Italy, really worth trying.
At the patisserie Caffè Parigi you can taste typical Italian sweets. A buffet breakfast is available on request.
Milan Cathedral is 1.5 km away.
The hotel looks very elegant and hosted  last week a very successful Dom Perignon event.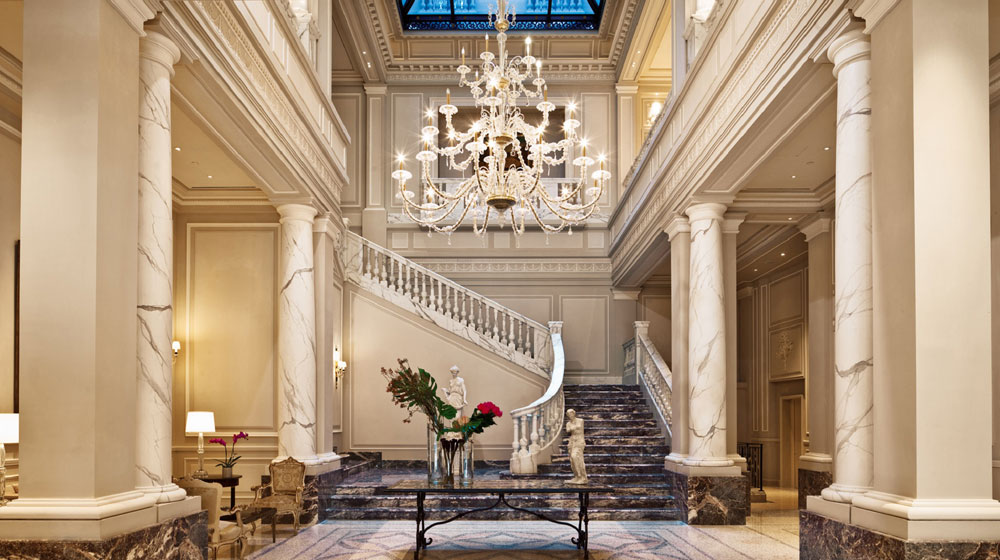 Enjoy this vibrant city and its glamorous hotels!