Barbados is a small Caribbean island country in the North Atlantic. It is known for its natural beauty and lately for its exciting sporting events. The Lux Traveller brings you top 5 sporting experiences to be enjoyed on the island.
If you were challenged to name a popular sport in Barbados, most people would automatically think of cricket.  The Caribbean island has produced magnificent players such as Malcolm Marshall, Wes Hall, Frank Worrell and perhaps the best of them all – Sir Gary Sobers.  Most countries would be satisfied with that kind of role call of greatness, yet you can also throw in Gordon Greenidge and Desmond Haynes, the magnificent opening batsmen of the 1980s. Then there is the man who is the current President of the Barbados Cricket Association, big Joel Garner.  They've even been able to help out other national sides over the years, with both Roland Butcher and Gladstone Small coming over to the UK whilst teenagers and ending up playing for England. All this from an island of just over 275,000 people, which would put it between the UK cities of Derby and Swansea in terms of population size.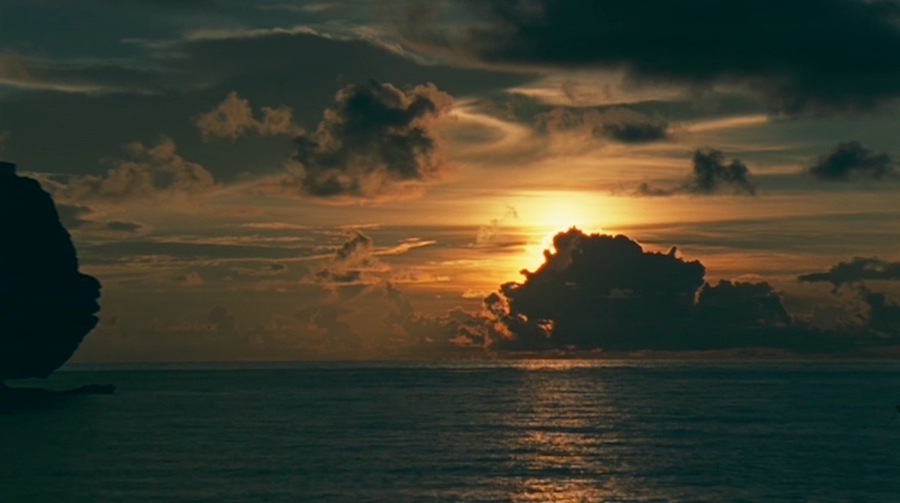 Yet Barbadians – or Bajans – also embrace many other sports. If you do ever get the chance to visit and you fancy a bit of sports tourism, then these are the ones to look out for.
Polo
The Barbados Polo Club says that the sport was played in the country as far back as 1884, and a bit more digging reveals that British Cavalry officers introduced it.  In that era Barbados was a place where horses would have been the main means of transport, but perhaps more pertinently the rich plantation owners had the cash to finance what can be an expensive pastime. Nowadays the Polo season runs from January to May, with plenty of local tournaments to choose from. There are also visits from international teams and exotic players. For example, Prince Charles and Prince Harry have played here, the latter being photographed falling off his horse whilst playing on the island back in 2010.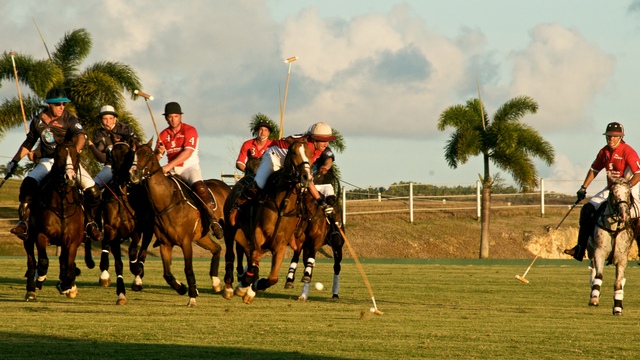 Motor Sports 
From horsepower to…horsepower. According to Sportingbarbados.com motor sport is the most popular sport on the island. Bushy Park is the islands big race track and has recently undergone a bit of a facelift, meaning it can welcome big names like Lewis Hamilton and Eddie Jordan to events such as the Top Gear Festival Barbados.
Apart from that there is drag racing, karts and much more. Yet there is also something for those who (like me) get a little bit too excited by the thought of a Ford Escort Mark II zipping past their nose in a blur of petrol headed nostalgia.  That's because the Barbados Rally not only welcomes the sleek modern machines, but there is also the chance to see old-school motors pushing themselves to the limit.
Golf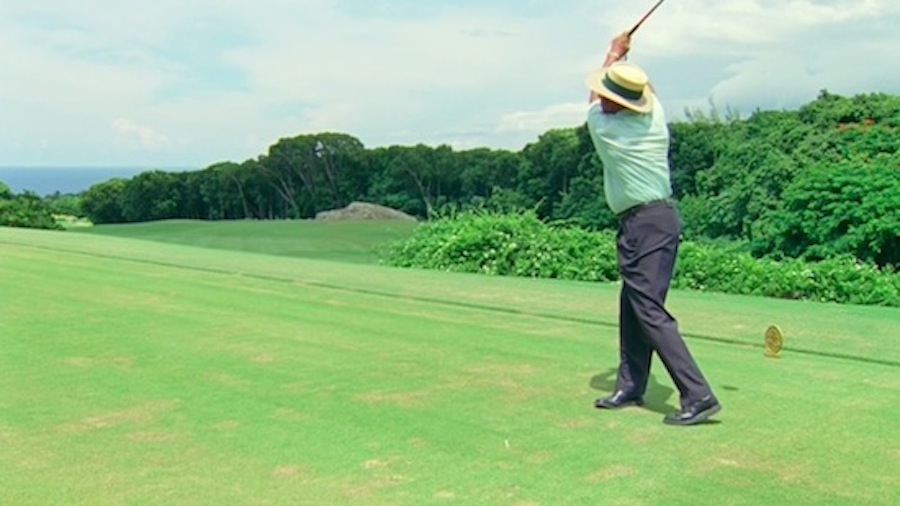 Barbados has been host to two major moments in the golfing world over the years. In 2006 it hosted the World Golf Championships World Cup at the Sandy Lane Golf Course, and two years earlier Tiger Woods chose the same place as the location for his wedding. Both events went magnificently well, and you never know, Tiger might come back to give it another shot if he ever gets hitched again.  But let's skip lightly over Tiger's personal life and concentrate on the sport.  The climate of Barbados means that it is an ideal place to come for a golfing holiday, and there are also plenty of great tournaments to watch and take part in – for example, you can even enter the Sir Garry Sobers Golf Championship.
Football
Barbados has national teams in both men's and women's football, neither of which are going to be winning the World Cup anytime soon. In fact, they are highly unlikely to even qualify. However, the highlight of the season is the International Masters Football Festival, where local teams compete with others from around the world. Sometimes these sides are laced with former stars of the game, unable to resist the allure of scoring a hat-trick then heading down the beach.  You may also get the chance to see cricket legend Curtley Ambrose pull on his boots – apparently he goes nearly every year.
Road Tennis
Transport yourself back to the 1930s in Barbados. Imagine that you fancy a game of tennis, but you don't have access to a proper court or proper racquets. So what do you do? Well, what the Bajans of the time did was to mark out a court on a road, use wooden bats (or failing that, a couple of books) and suddenly they had a new game on their hands. Over time, the fur from the tennis ball was removed and the sport became one of the islands favourite things to do. It is now enjoying something of a revival in Barbados, and if you go to the website of the Professional Road Tennis Association you can even see a picture of Andy Murray giving it a go.  According to the PRTA road tennis is the "exciting tennis game taking PLANET EARTH by storm" (their capitals, not mine). A bold claim, and maybe they will be proved right.