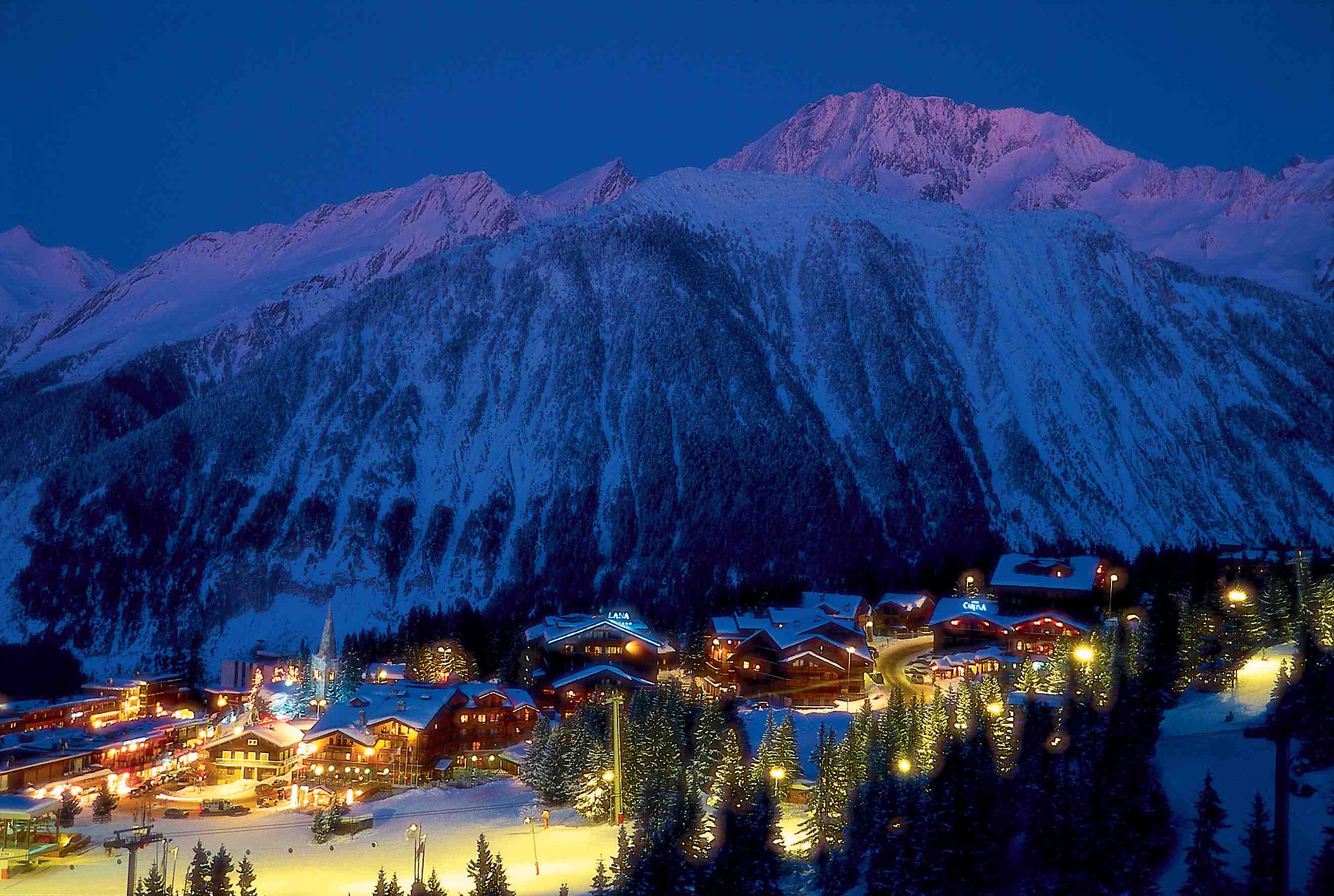 Europe is home to some of the World's most iconic ski resorts. Reliable snow records, vast skiing terrains, legendary night life and family friendly facilities are just some of the main draws to many of Europe's premier resorts. Although skiing is no longer seen as a pastime reserved for the upper echelons of society, there is no doubt the sport attracts a wealthy set. If it is glamour and luxury that you pursue, then there are many resorts in Europe that can cater for your wants and needs.
Below is The Lux Travellers suggestion for 5 of the most glamorous ski resorts in Europe.
Courchevel 1850
Glamour and wealth are synonomous with 1850, it's not unusual to see a Ferrari idling in the McDonald's Drive Through, followed by a couple of top of the range Porche 4×4's. "How would you like your fries madam?" "With diamonds" she replies, in Russian. It's true, the Russian's have made Courchevel 1850 a home away from home and brought a lot of Rubles with them too. The knock-on effect being that it's sent prices sky high. I wrote a story about 1850 not long ago about how you could blow a million euros in a day and it wasn't a fairy tale, it's feasible to do so.
There are flagship stores here for most of the world's leading brands in fashion, jewelry and sporting goods.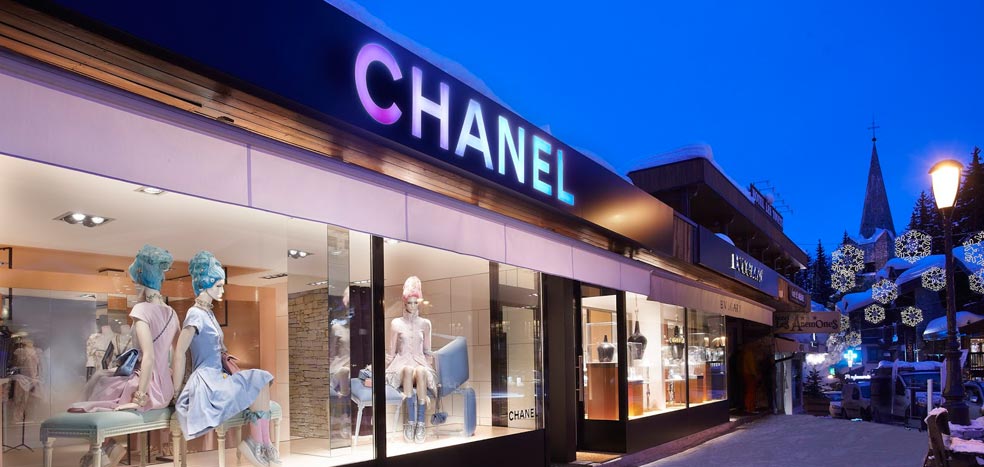 Of course I jest, there are commodities to be had for ordinary folk and it's possible to survive on a low budget but when you've seen George Clooney in the checkout at Migros, bumped into Cher and her entourage on the ski lift and knocked over David Beckham's pint in the English Pub, you have to pinch yourself. People watching is a fascinating sport here and once you've drowned out the sound of helicopters darting here and there, with their precious cargo of the mega rich, you might reflect that next year you'll book two weeks somewhere less exclusive.
Zermatt
It would be fair to say that Zermatt owes it's fame and fortune to a randomly shaped lump of rock, fashioned by the shift of tectonic plates in the earths crust long before skiing was invented. Yes, the iconic Matterhorn.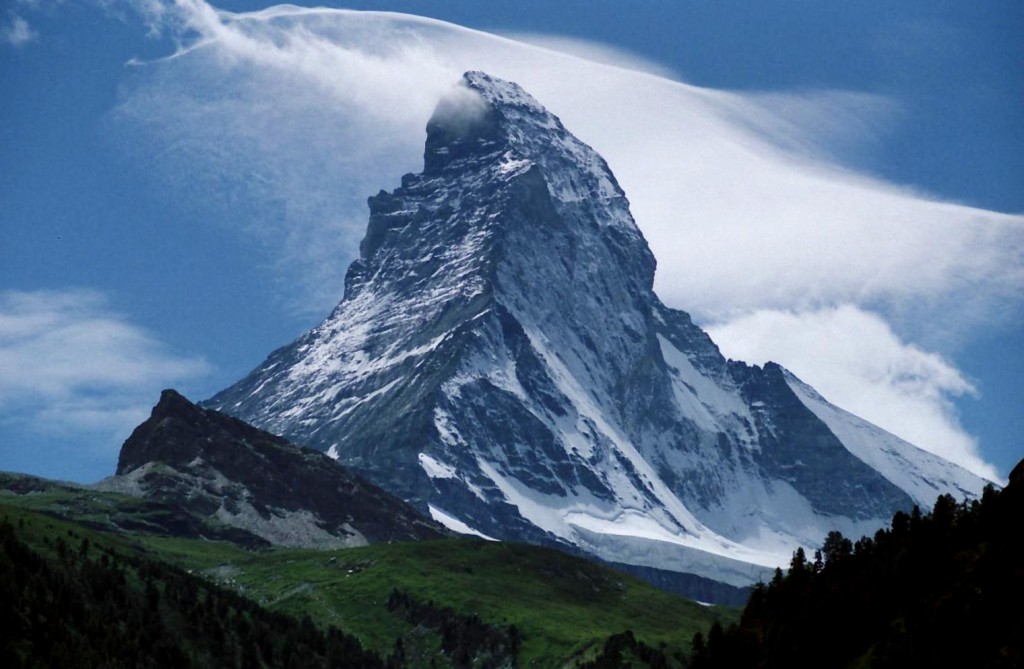 It's phallic shape has fascinated humans down the ages, it's possible to believe that early homo sapiens offered up sacrifices, in awe of it's majesty and uncompromising nature. Like a sentinel keeping watch over the valley below it had stood for eons, unconquered, until curiosity and adventurousness got the better of English explorer and mountaineer Edward Whymper in 1865. That opened the flood gates and like the Eiffel Tower is to Paris, the Matterhorn is to Zermatt. There are more photos of the Matterhorn than there are stars in the universe, to paraphrase the famous quote, the bulk of them will have been taken by the Japanese who flock here every year.
Does this make Zermatt glamourous, possibly not. But there's no denying, it has brought huge wealth to the resort and where's there's affluence it's usually accompanied by opulence and there's plenty of the latter in Zermatt.
It's probably just as well Zermatt is car free, the traffic jams in its narrow streets would be horrendous, but the wealth would be more obvious as you can bet the line of cars would be populated with top of the range everythings. So, for me Zermatt makes it into the top five of Europe's most glamorous ski resorts.
St Moritz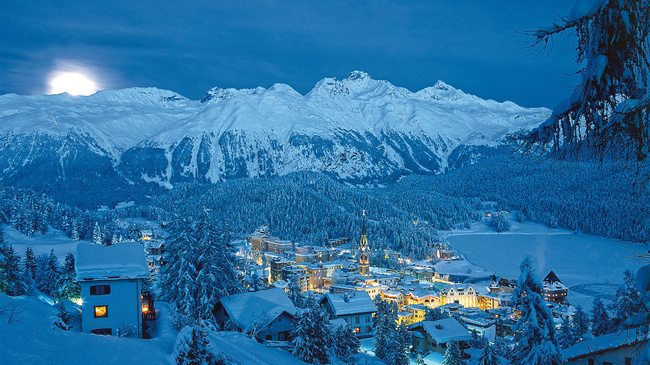 As it is with Zermatt, it's perhaps due to a geological feature that St Moritz owes its fame and fortune. Its superb lakeside setting is an attraction that is hard to resist. At the dawn of winter tourism such a location would have been a draw for those with the income and inclination to travel to beautiful destinations, like moths to a flame. Speaking of which the first electric light in Switzerland was installed in the Kulm Hotel in 1878. When news got out about that light bulb visitor numbers shot up.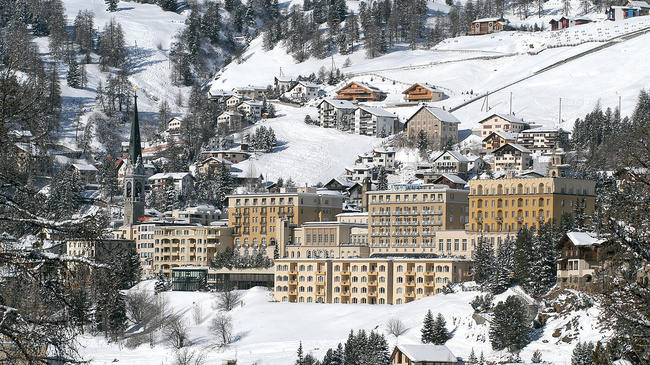 St Moritz hosted the Winter Olympics in 1928, at a time when foreign travel was starting to become a fashionable and popular pastime for the international jet set. That sealed its fate to some degree as a whole new generation discovered the delights of St Moritz and spread the word. In 1948, amidst the gloom of the European post war depression, the winter Olympics were again hosted by St Moritz, further cementing it's place in the affections of those with a taste for the finer things in life.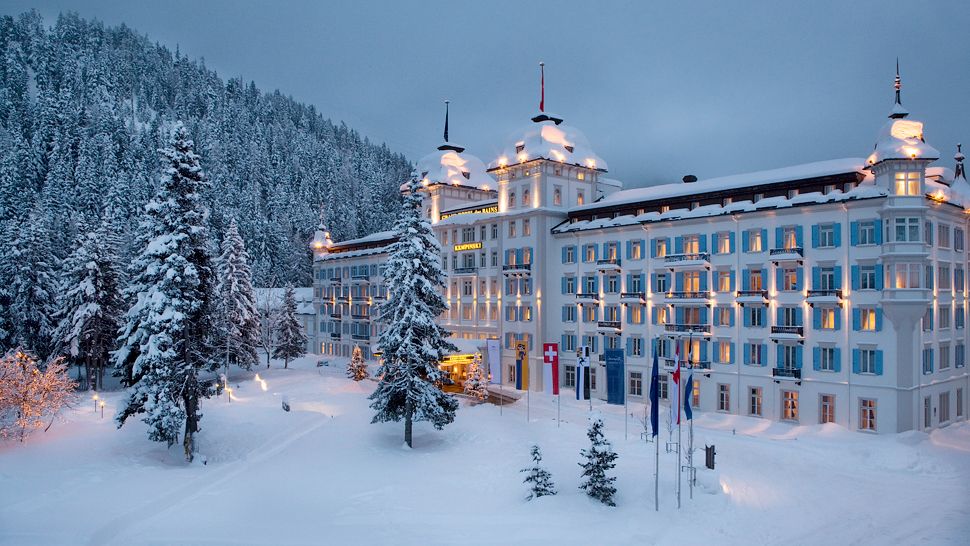 St Moritz became and still is one of the most expensive ski resorts in the world, with that accolade comes a degree of exclusivity that feeds the curiosity of the ordinary mortals who flock there to see and be seen.
St Moritz can boast the fact that it is the highest town in Switzerland with a rail connection, one of only three resorts ever to have hosted the Winter Olympics on two occasions, that it is the home of the famous Cresta Run, oh, and has a namesake luxury brand of Menthol Cigarettes, they are reassuringly expensive.
Megeve
If Zermatt and St Moritz owe their fame and fortune to geological features, Megeve owes it's existence to the dissatisfaction of a wealthy family. While St Moritz was gaining in popularity and losing it's exclusivity the Rothscilds were beginning to get a little disenchanted with it delights. Imagine being wealthy enough to start your own ski resort. Well, that's just what they did.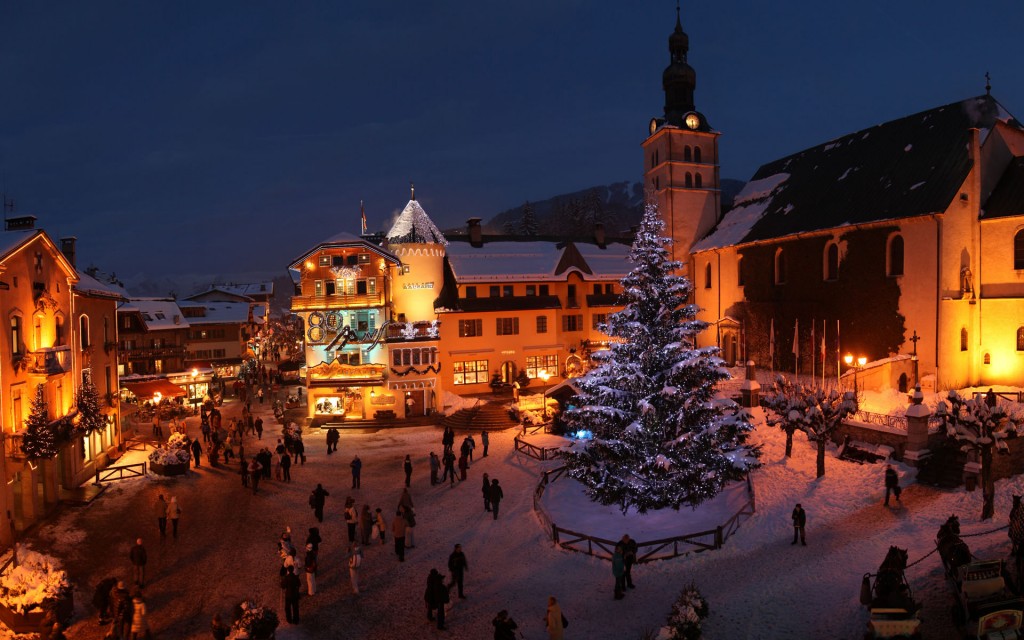 Megeve was conceived in the 1920's as a French alternative to the glitzy St Moritz. It was the first purpose built resort in the Alps. In 1921 Baroness Noemie Rothchild inaugurated a swanky hotel, naturally, it was never going to be a Travel Lodge. The French Aristocracy were attracted and the money and investment followed closely behind. Megeve's development was massively boosted and by the 1950's was the place to be seen. Of course this attracted even more of the rich and famous and so it was that Megeve became a glamorous  wealthy and world famous resort. The affluence is made obvious by the price of real estate and the rather elegant and stylish McDonalds on the main drag.
Verbier
Verbier is a skiers paradise. It is one of the largest holiday resorts and ski areas in the Swiss Alps and is recognized as one of the premiere off-piste resorts in the world.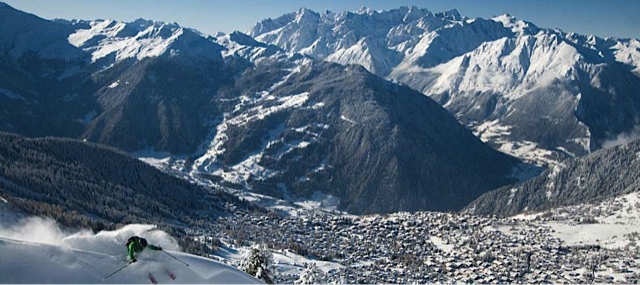 Many professional skiers have settled in the Verbier area in order to take advantage of the steep slopes, varied conditions and resort culture, making Verbier a truly cosmopolitan destination. It doesn't have an iconic feature like Zermatt, or the outrageous wealth of Courchevel 1850, St Moritz and Megeve but it does have the glamour and exciting vibe of the ski culture which to ski buffs worldwide is an attractive draw.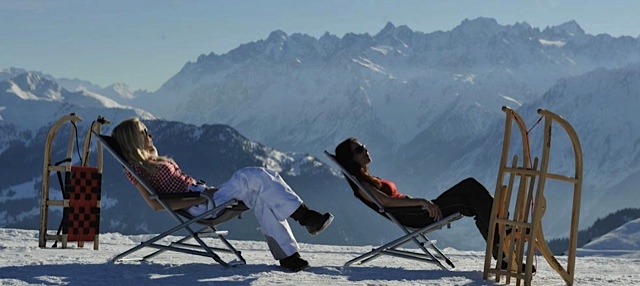 Verbier village itself is compact and can be explored quite easily on foot. It's narrow streets and cosy ambience give it a real winter wonderland appeal. For non skiers Verbier is a great place to spend a winter vacation but for them it comes into it's own in the summer months, with all imaginable sporting pastimes catered for. But Verbier is about the skiing and the skiing vibe and this has ensured it's fame and fortune, attracted the rich and famous and ensured it's lasting place amongst Europe's most glamorous resorts.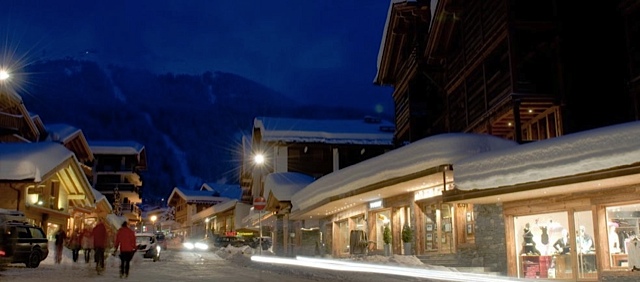 If you're planing a glamorous winter adventure to the European Alps and you're looking for somewhere suitably glamorous to stay then a great place to start would be SkiBoutique. SkiBoutique is Europe's No1 source for luxury ski chalets and luxury boutique hotels, they have over 500 of the finest luxury ski chalets and hotels all listed on one easy-to-use website and have a range of luxury options to suit all budgets and persuasions.