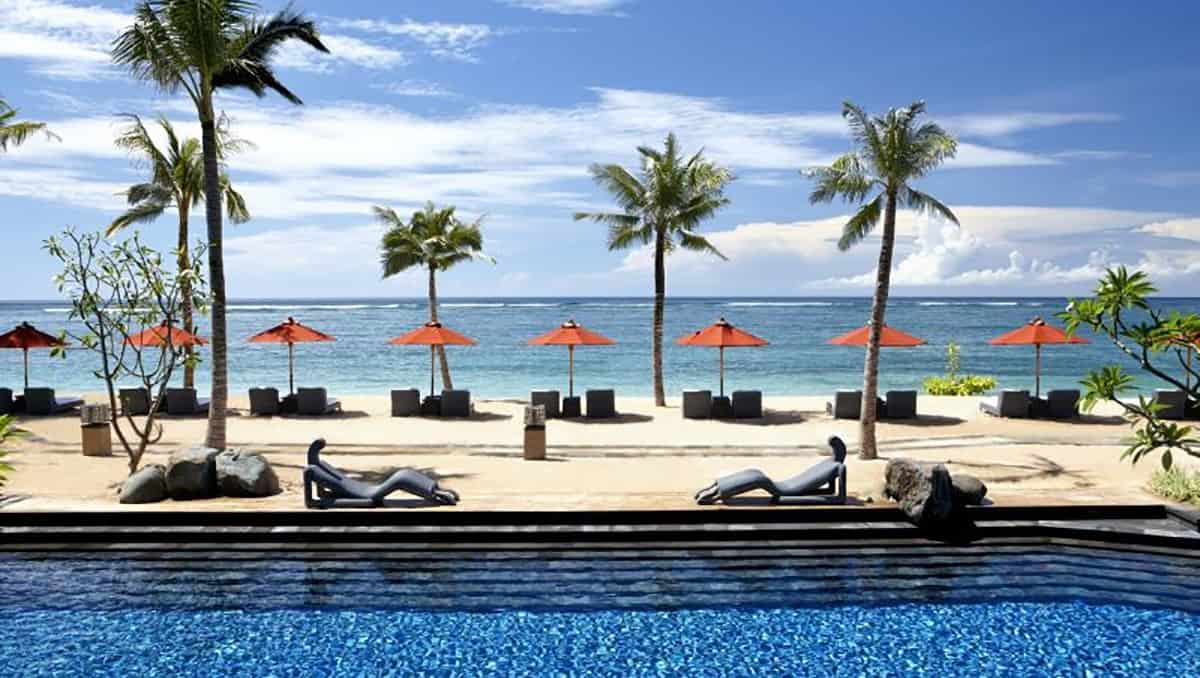 I was putting off my trip to Bali for years. Australian perception of Bali is a budget holiday for the mass market. Cheap & cheerful. No real beaches & cheap drinks.
Well, how wrong is that perception!
Bali is magical! It is full of life, love, beauty and surprises!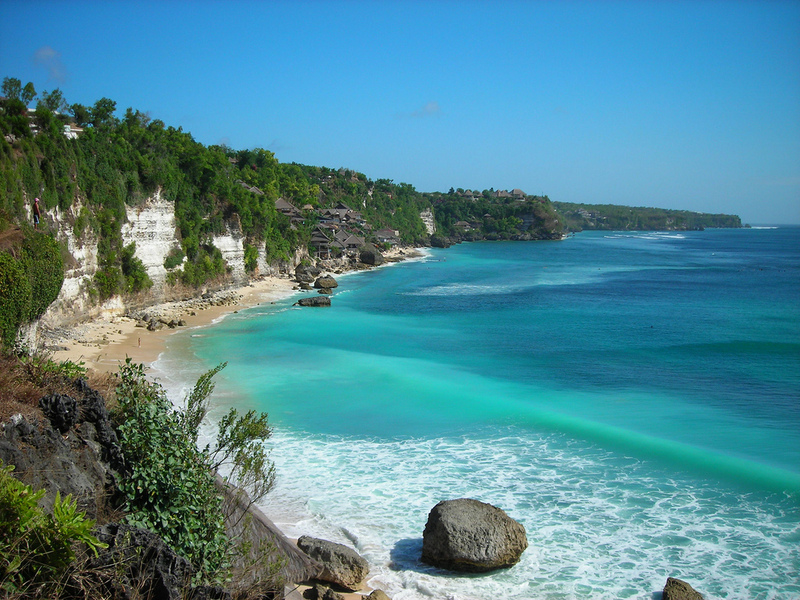 If you know how to travel in Bali – it is a very luxurious destination. It is also beautiful, spiritual, has amazing restaurants and glamorous parties.
The suggested itinerary below will help any Lux Traveller get a taste for the best things Bali has to offer. There are tips on where to go, things to do and luxurious hotels to indulge at.
9 Day Lux Trip: Nusa Dua (4 days) – Ubud (2 days) – Seminyak (3 days)
Hotels to stay:
Laguna Resort Nusa Dua (Luxury Collection Hotel) or St Regis (can never go wrong)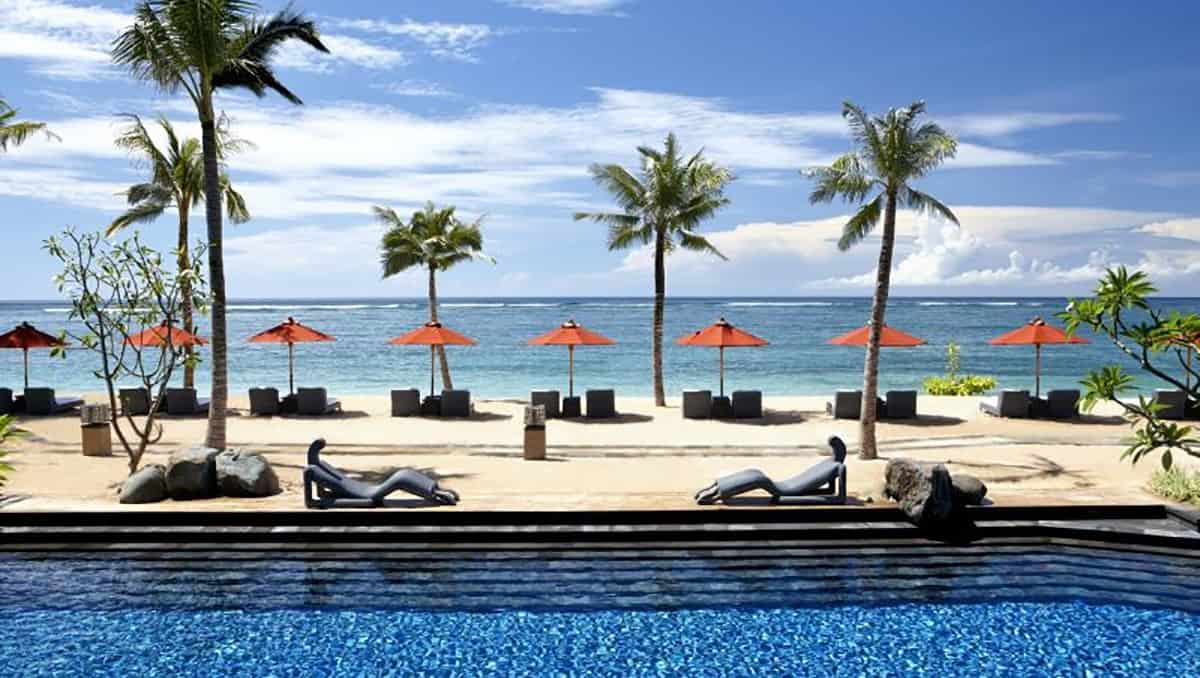 Ubud – Alila Ubud or the Four Seasons
Seminyak – W Bali
Nusa Dua
Families with kids need ample room to run around, swim and play. For that reason I would suggest to start your holiday at a large resort with great kids facilities and a kids club, nice beach and a big pool. Nusa Dua is perfectly suited for that. It is about 30 min away from the airport and has one of the only swimming beaches in Bali. The water here is flat, shallow, warm and clean. Bali is not known for its beaches so any swimming beach is a big bonus.
My pick in Nusa Dua is Laguna Resort, a Luxury Collection hotel or St Regis Bali. If you stay in either resort you will have a great time unwinding and getting over the jet leg while little ones live it up in the kids club or by the pool.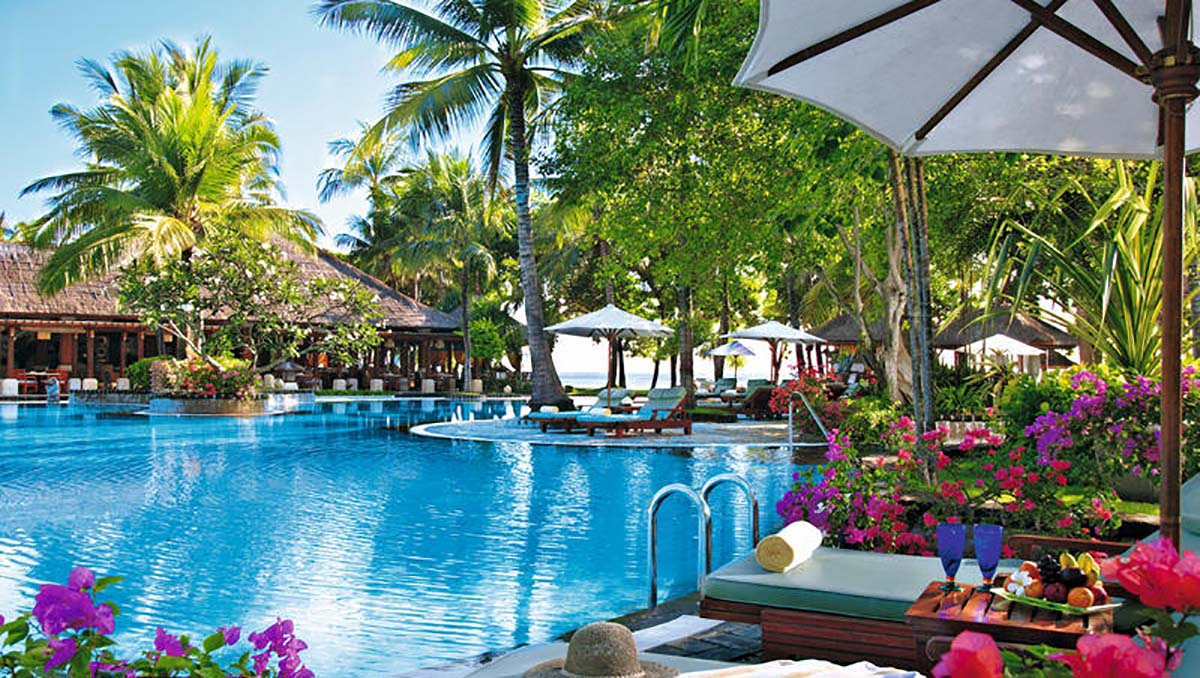 Laguna is better suited for families while St Regis is a more luxurious all villa resort, great for couples.
Tips for staying in the area – Nusa Dua doesn't have a lot of action and is quite far away from the  buzz of Seminyak. So once you are here it is best to stay here (as traffic in Bali is the worst ever).
There is a nice street 10 min walk away from the hotel with lots of cute cafes & restaurants. It is a pleasant stroll and something a little different from the hotel's restaurants.
There is also a new bar / beach club that has opened in Nusa Dua last year – Sakala, another option for a night out.
After a few days in Nusa Dua I would suggest to experience Ubud (4 hr drive), a small town in the hills, located amongst rice paddies and steep ravines.
Ubud is one of Bali's major arts and culture centres a spiritual capital of Bali. It has spiritual atmosphere that so many people comment on.
It is unbelievably picturesque and has a lot of great activities to enjoy for both families and couples.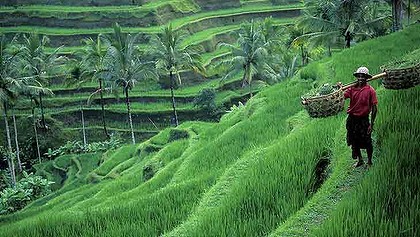 My favourite hotel in Ubud is Alila. It has the most beautiful views and spiritual atmophere that touches your soul. Villa accomodation is excellent and the hotel restaurant serves some of the best food I tried in Bali.
Things to do in Ubud
Alila has the best restaurant, so dinner here is a must.
Apart from Alila, Ubud has one of the most famous (and expensive) restaurants in Bali -Mosaic , so it could be another option for a night out.
Ubud offeres a lot of great day trips – all as good as each other. Bike trips through the rice paddies; walking up to the top of the volcano at the early hours of the morning to watch the sunrise, white water rafting and others.
Monkey forest is another exciting adventure but don't go if you are a little scared of the creatures, as they are not scared of you. They will jump on your head and steal your glasses if you are not careful or pinch your wallet which you'll have to buy back with some monkey food and bananas. Great fun for the bigger kids though.
Spa treatments are divine too (and not expensive) so if you want to just relax by the pool and have a couple of treatments while your family has an action packed day it is also an option.
Can't recommend going to Ubud highly enough. It is off the beaten track but you'll remember and cherish this experience for a long time.
Seminyak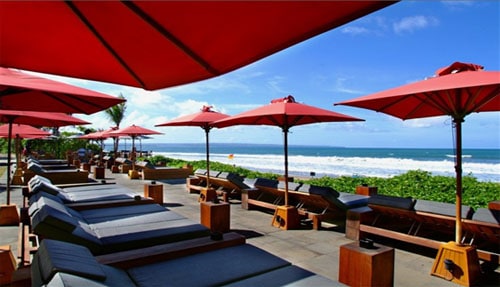 Save the most fun for last – Seminyak is full of life. It is packed with hip hotels, restaurants and glamorous parties.
Our pick in Seminyak – W Hotel. It is just as good for families as it is for couples.
If you are travelling in Australian school holidays do expect a lot of children at the resort.
W puts on fantastic dance parties on the weekends (do check with them re the schedule) so if party scene is for you W is the cool place to stay.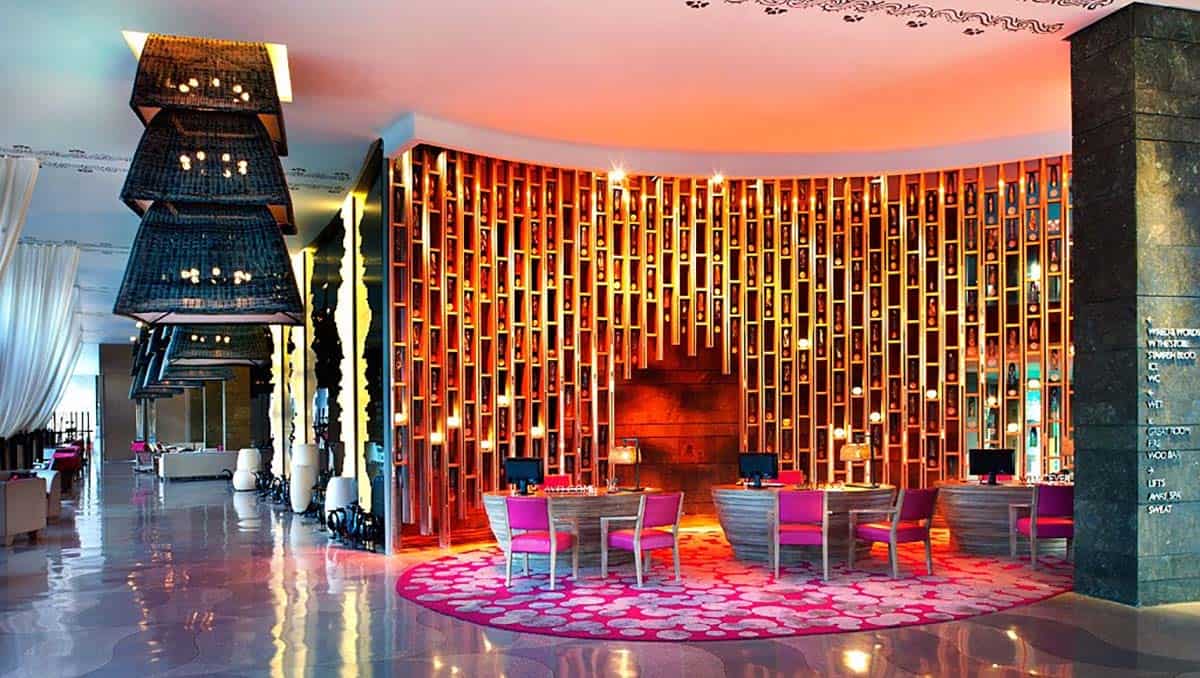 Things to do in Seminyak are to see and be seen. Relax by the fancy pool during the day and go out to one of the fancy (but still very well priced) restaurants around. Choose from Potato Head, Ku De Ta, Sarong, Metis, MamaSan, Slippery Stone. The crowd in these restaurants is well groomed & well dressed. The food is excellent and the atmosphere buzzy!
For the kids – don't miss Waterbom Bali (20 min drive from Seminyak), excellent waterpark. There is also a really nice upmarket kids club right next to the W Bali, Cubby House. The entry fee is minimal and your kids will be looked after and entertained for as long as you like.
For everyone – Sunday Brunch at the W. Glamorous affair – excellent setting and food, free flowing bubbly all afternoon. A must do!
9 Lux Days in Bali would give you a real taste of everything Bali has to offer – glamour action, party time, relaxation, family adventures, spa experiences and spiritual time.
Please contact us if you would like to book this itinerary or have us design a customized Bali itinerary for your dream trip.
Other Lux Traveller Hotel suggestions:
Instead of Nusa Dua you could experience another sensational resort – Karma Kandara. It is one of my favourites in Bali as it is perched on top of the cliff above Bali's only beach club with a great beach. But do note, Karma is also one of the most expensive resorts in Bali.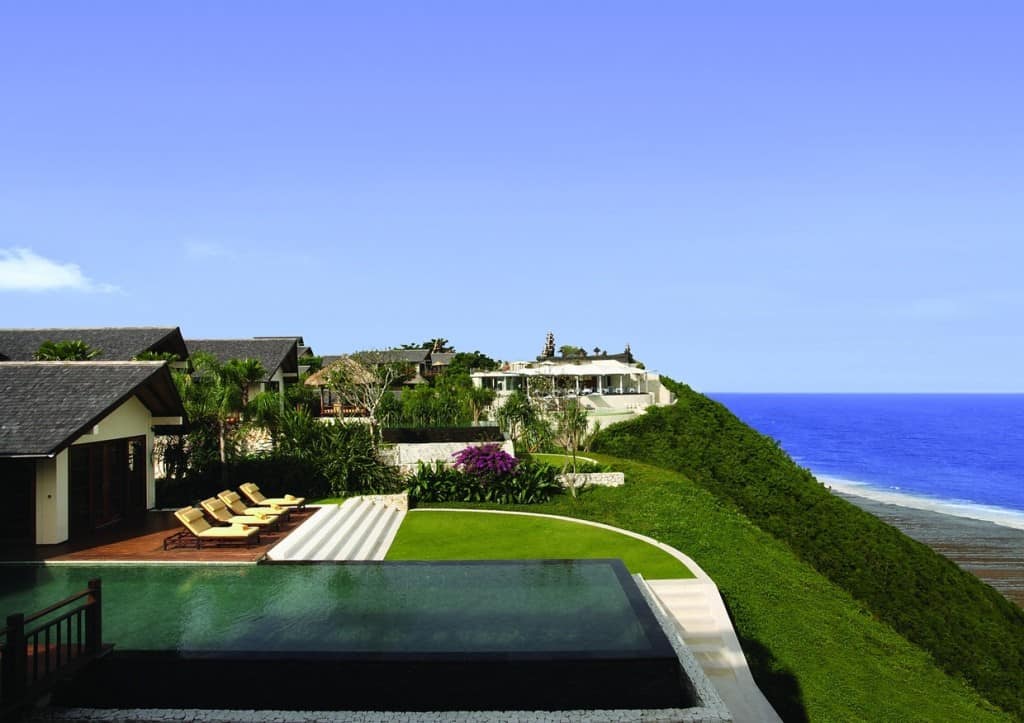 For couples – another sensational resort to stay instead of Nusa Dua could be Alila Uluwatu.
It is very close to Karma beach and the setting is truly magical. Wouldn't recommend it for families as it is a very quiet romantic resort designed mostly for couples and honeymooners.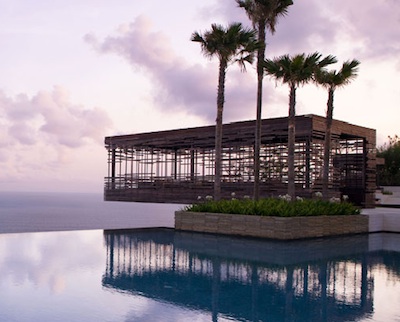 Enjoy the magic of Bali!