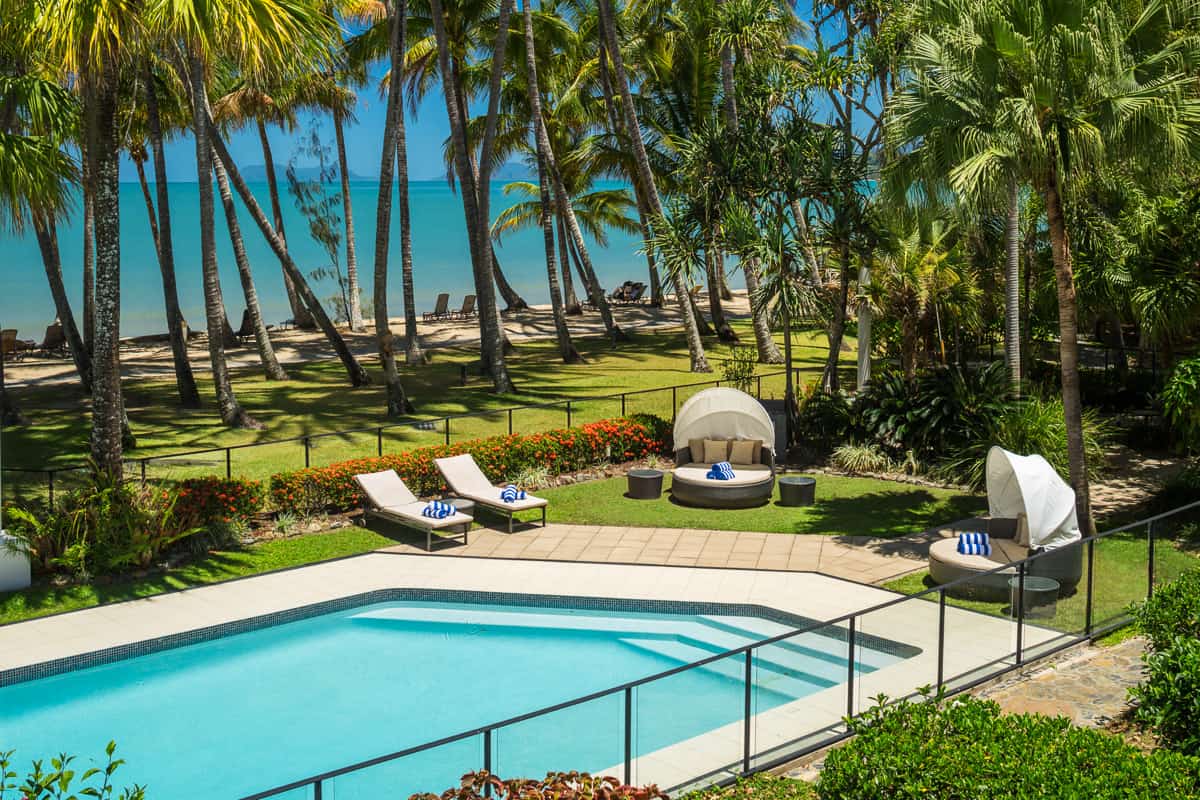 Alamanda is our favourite resort in Palm Cove. Why?
It is the only hotel in Palm Cove offering apartments with direct ocean views, oceanfront pool for the adults and a heated pool for the children as well as the best restaurant in town!
Arrival & Check-In
Palm Cove is 30 minutes away from Cairns airport. Alamanda organizes seamless limousine transfers from the airport to the hotel. Check-in is smooth and friendly accompanied by a tropical drink and a smile. We got greeted by name from the minute we arrived and staff remembered our names throughout the stay.
Apartments
Alamanda offers a selection of one-, two-, three- bedroom apartments; some with pool views, some with ocean views. Interestingly enough in this part of the world all resorts offer apartment style accommodation rather than standard hotel rooms.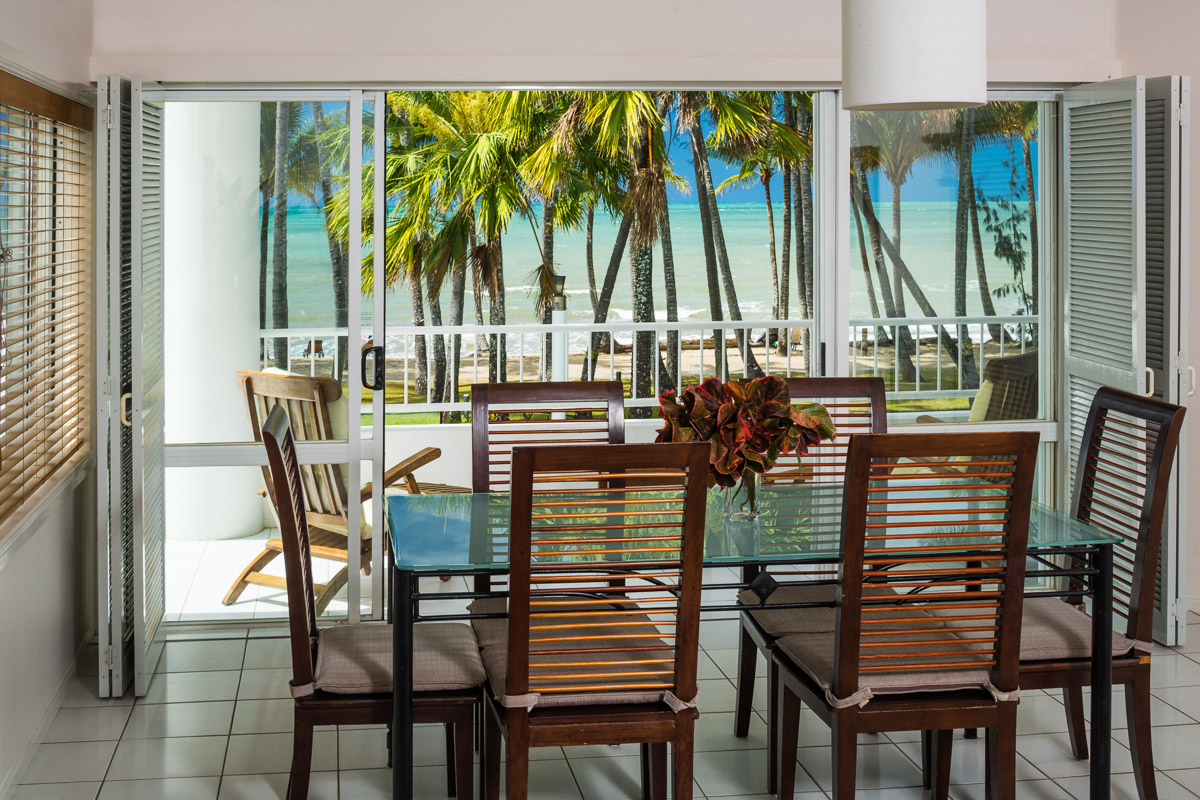 Apartments are perfect for families, they are equipped with full kitchens, laundry facilities, ensuites and feature little luxuries like espresso machines.
All have a terrace or balcony, perfect for enjoying a glass of wine in the afternoon or reading a book to escape the midday sun.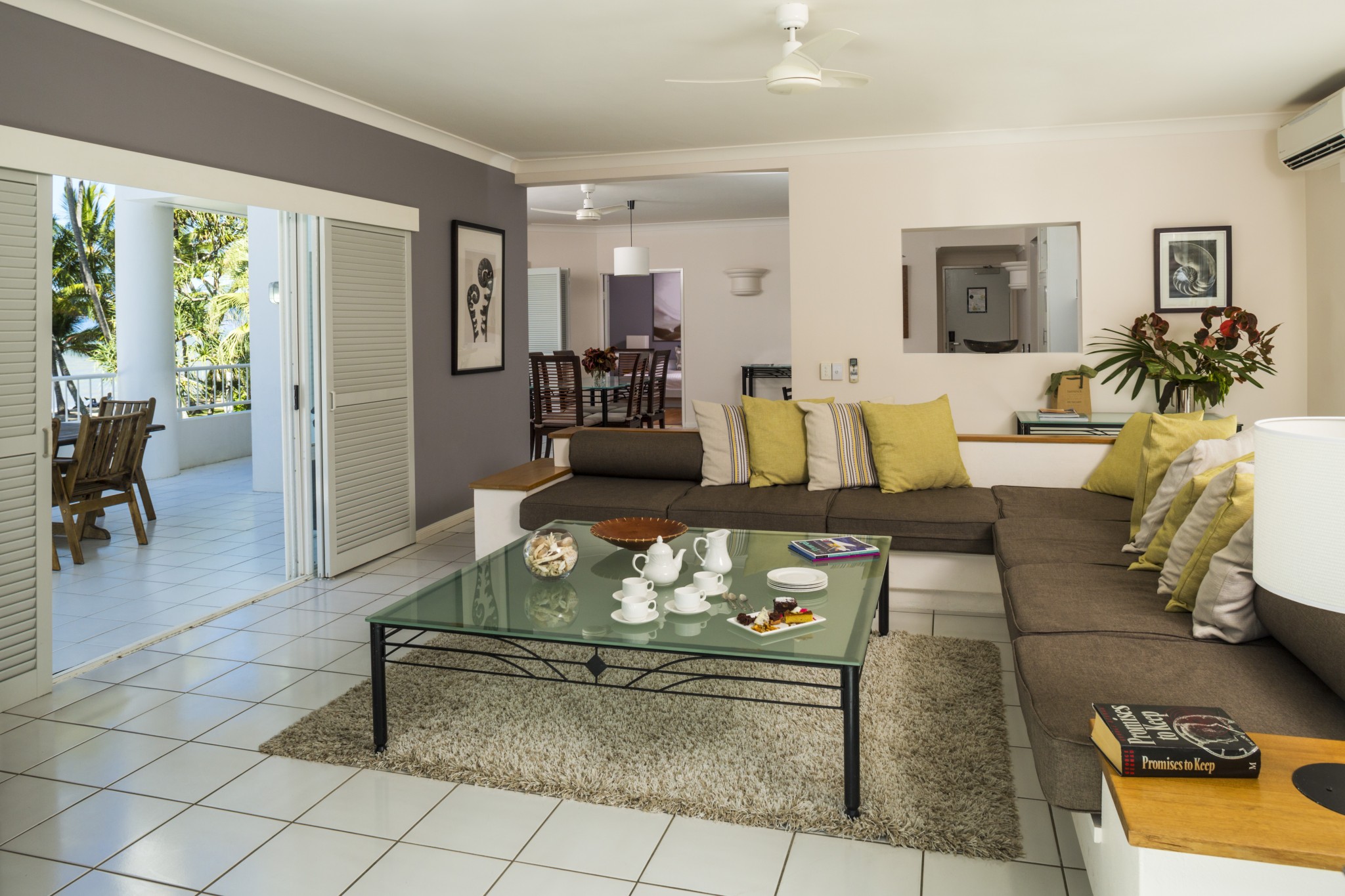 Facilities
Alamanda boasts three swimming pools, a brand new gym, kids playroom and the only 'private' beach on the coast. Heated swimming pool is amazing – my kids didn't want to get out of it for the whole time we were at the resort.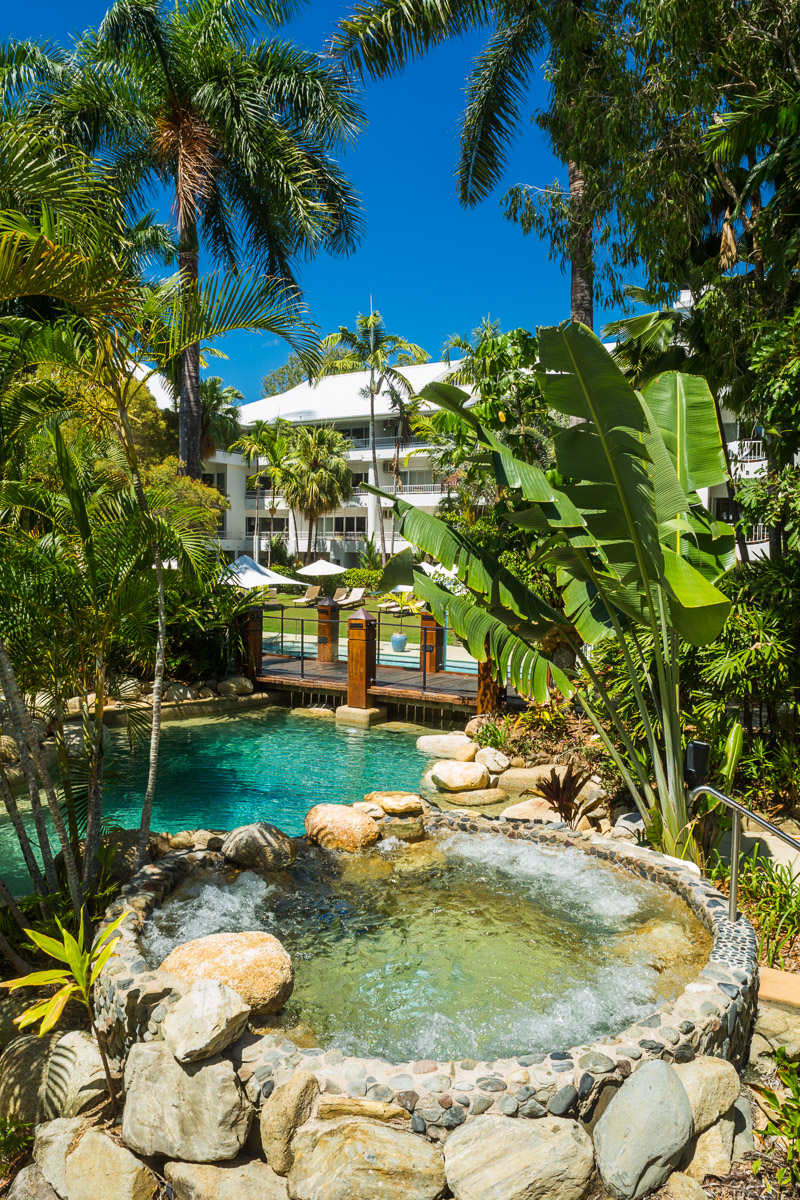 Adults prefer beachfront 'adults only' pool, decorated with pretty cabanas and comfortable lounges.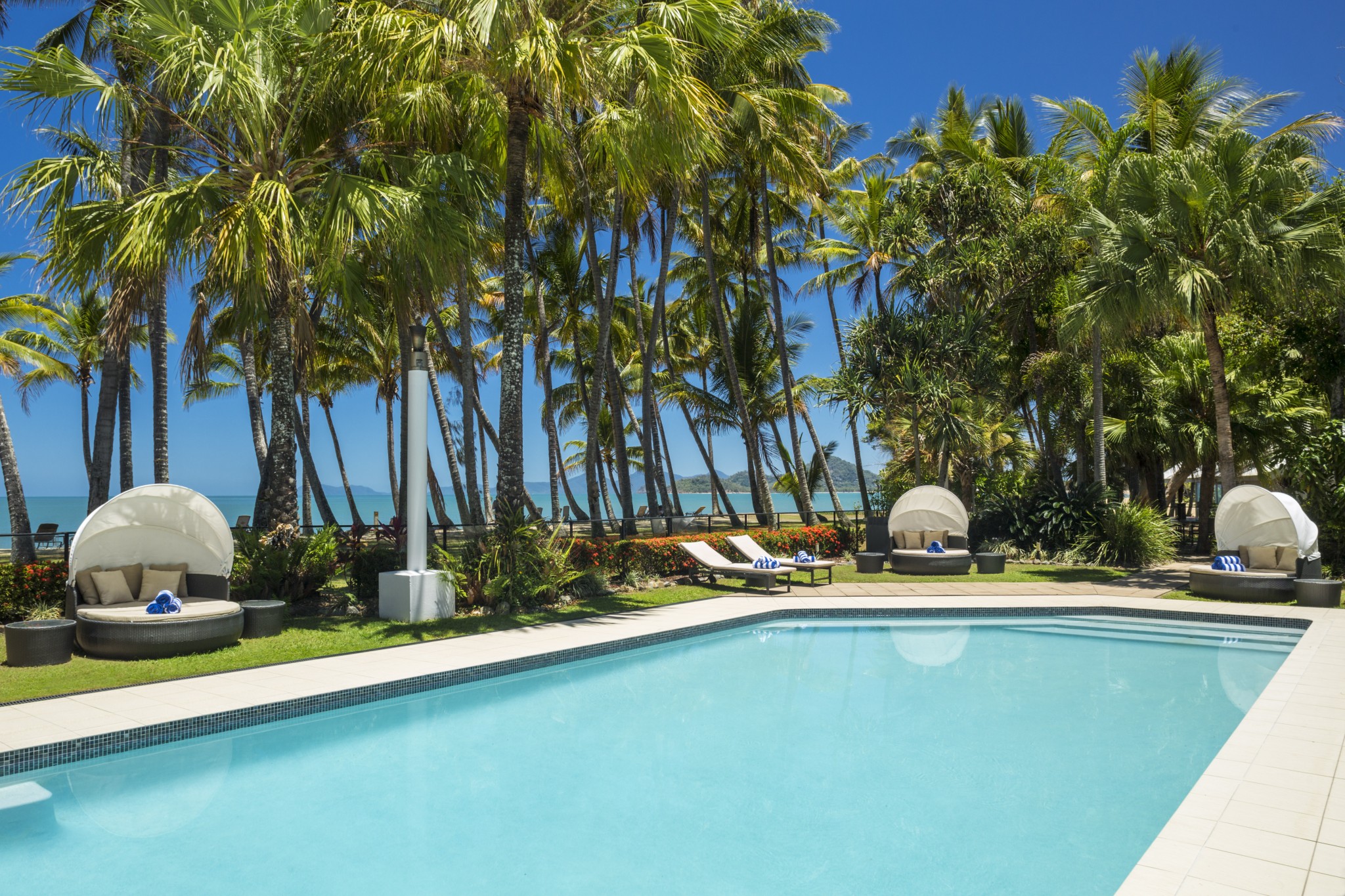 Alamanda is located right on the beach in Palm Cove and even though all beaches in Australia belong to the council Alamanda has set up deck chairs on the sand for their guests to enjoy. So grab your towel and head to the beach for a refreshing dip! But beware there could be crocodiles (ha-ha). I am not joking – during some months crocodiles get in the sea to move from one mangrove to the other. Locals say that crocodiles are not very aggressive when they are travelling in the sea, but we'll leave that decision up to you.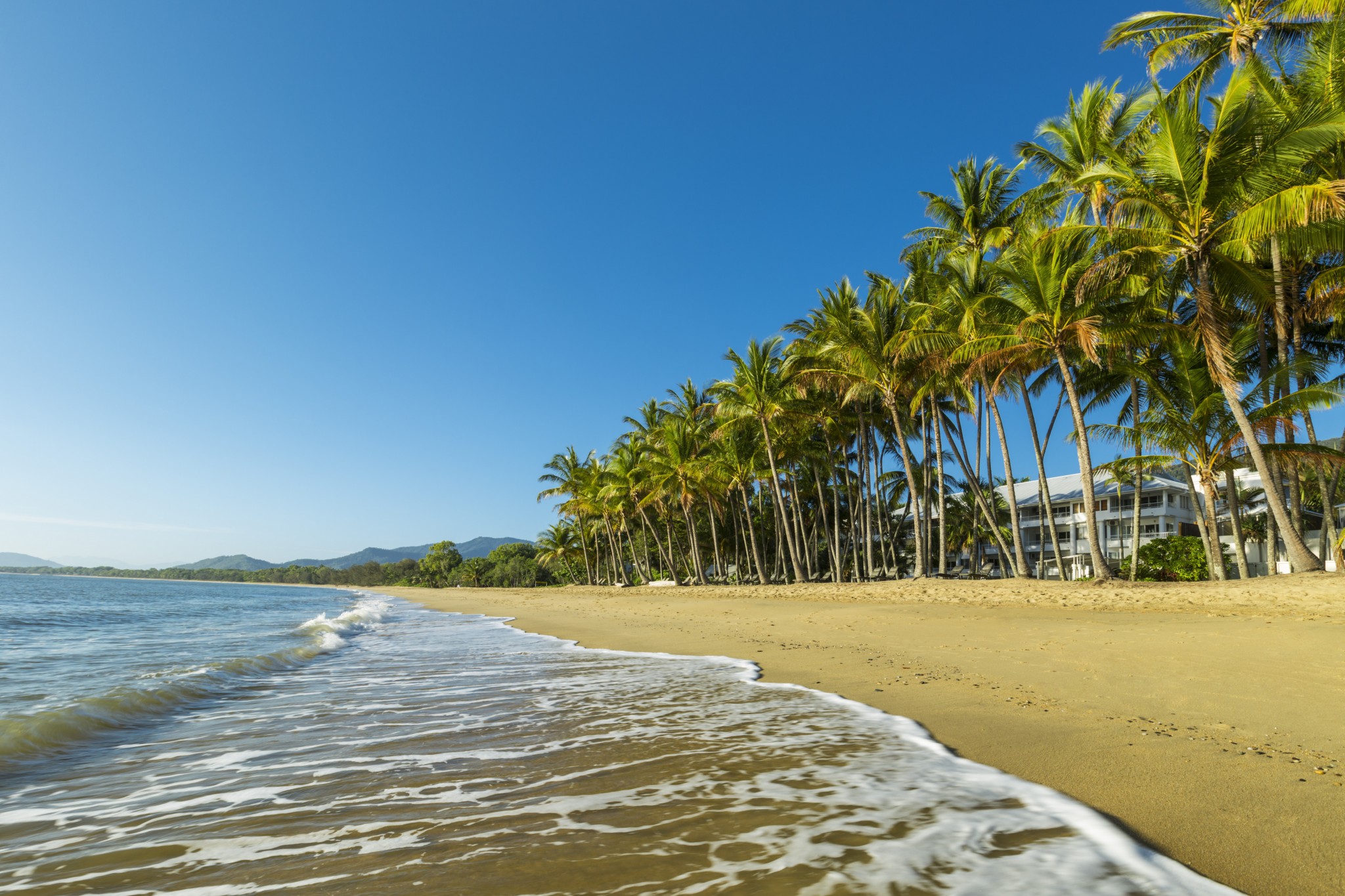 In any case Alamanda's beach is very pretty and if not suitable for swimming, it is perfect for long walks. Every morning and afternoon we went for a stroll and it is was fun for adults and kids. Kids played tip and did cartwheels on the sand, while adults enjoyed a relaxing stroll. The scenery is stunning here – mountains with dramatic clouds above them, green vegetation, blue ocean and white sand.
The Spa
Alamanda also has a fantastic little spa that uses organic products. I enjoyed a relaxing massage performed in a seaside room with the curtains open and sea breeze gently caressing my skin. Try to book a treatment as soon as you arrive, as it will set the relaxing mood for your whole stay.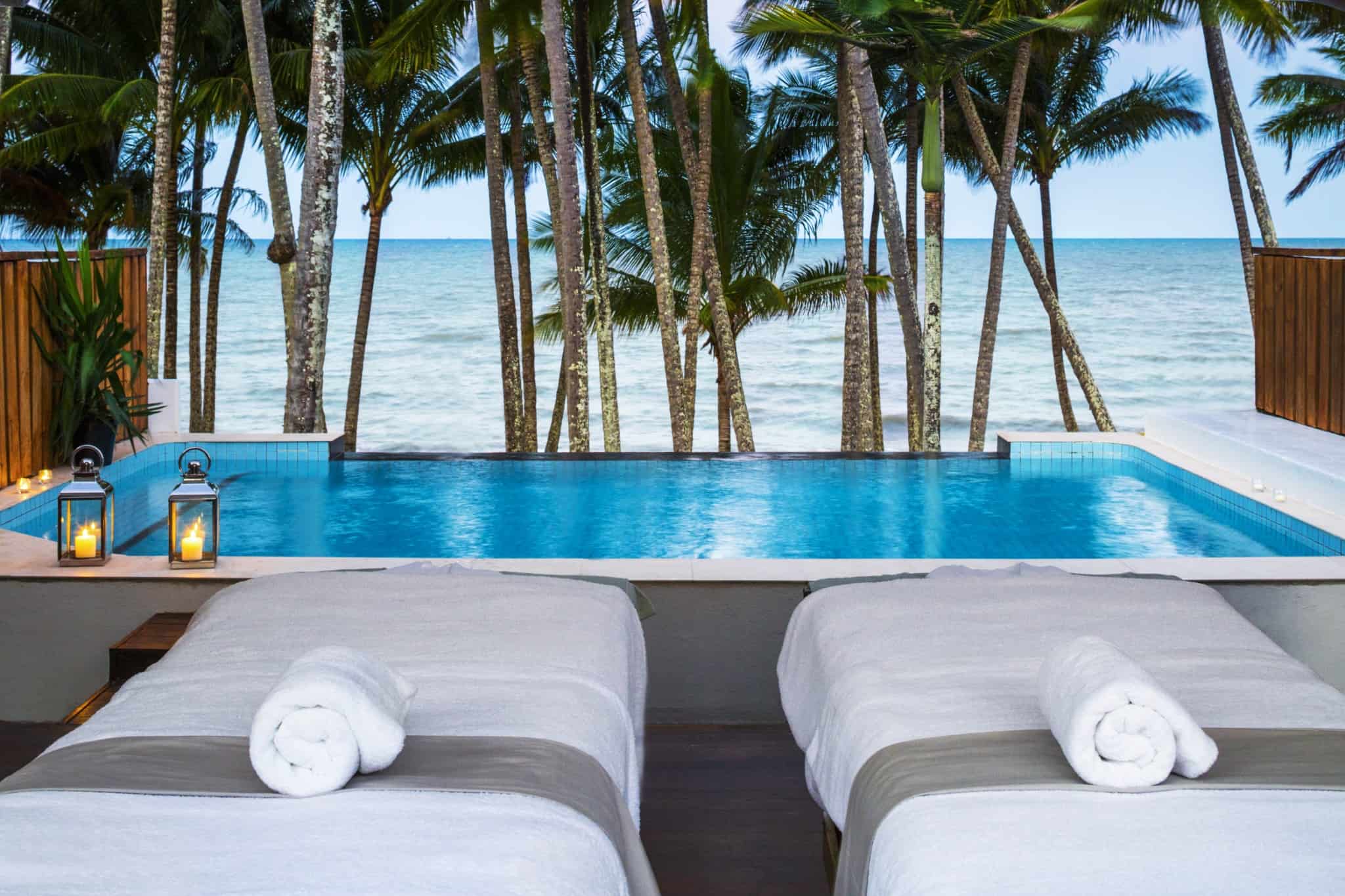 Dining
When I said earlier that Alamanda has the best restaurant in Palm Cove, I wasn't exaggerating. Have you followed Australian Masterchef? Remember a cute chef with a big beard Nick Holloway – he came in for a cooking challenge mid season? His restaurant NuNu is a part of the complex.
Nick's food is amazing! It is super fresh, sourced mostly from local ingredients and ultra creative.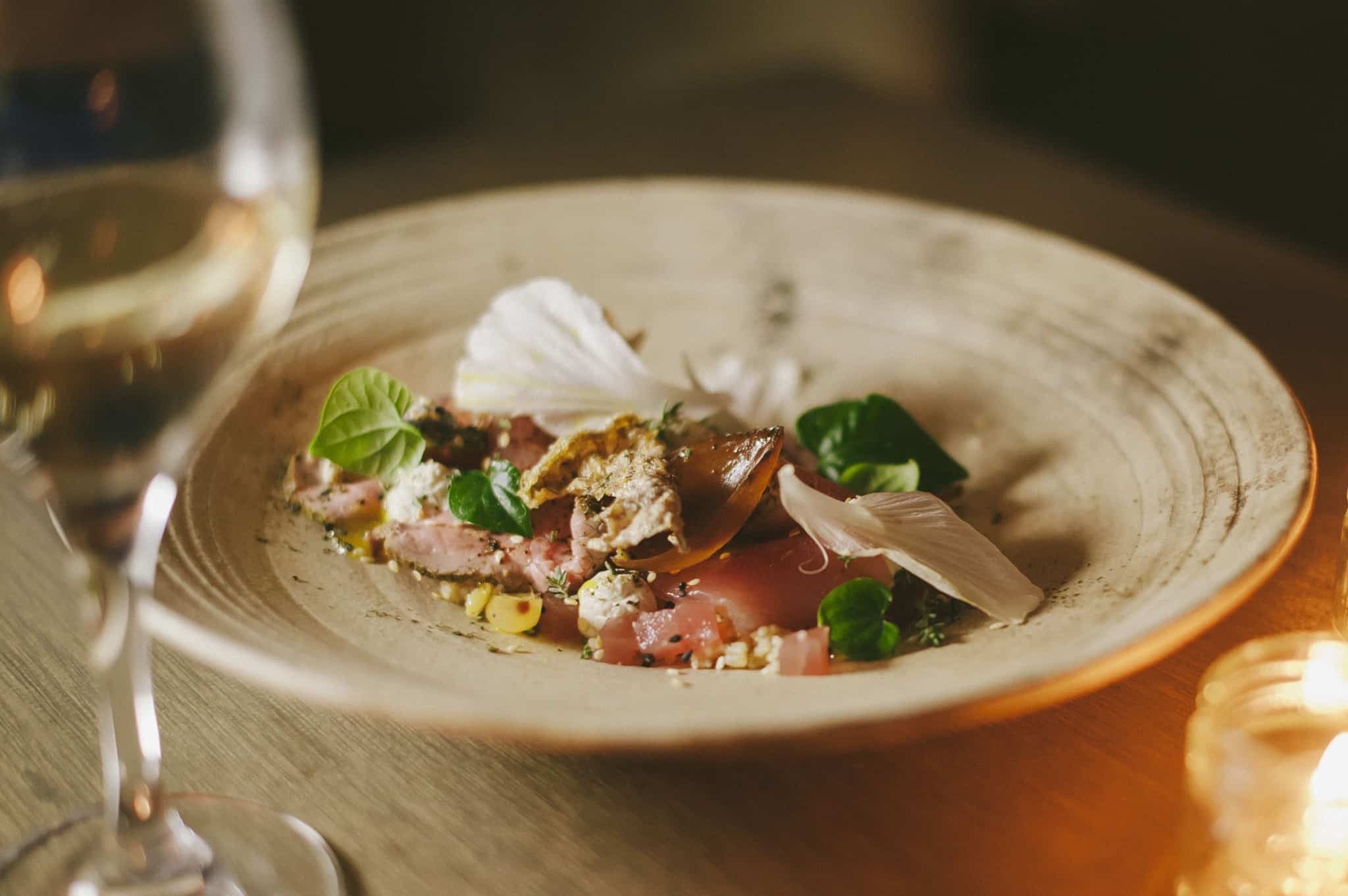 Dinner at Nunu is a highlight of anyone's stay at Palm Cove. People come from far and wide to try Nick's food and most weekends are booked out weeks ahead. To get the best experience try Nick's chef's menu designed to suit your personal taste and likes.
Here is an a example of some of our favourites in season:
Butter poached prawns with candied bacon, apple, seed crumb & endive
Ricotta & pecorino tortellini, upper Barron mushrooms, duck ham & candied radish
Cinnamon roast victorian lamb, caramelised yoghurt, pumpkin custard, branch, leaf, seed & oil
We had a chance to meet Nick face to face – he is not only a fabulous chef but a wonderful guy! He is in the kitchen on most nights, so you are likely to meet him too.
The Lux Traveller Loves
Beachfront apartments – waking up to the sound of crashing waves and endless ocean views is pure magic!
Excellent friendly service
NuNu – Best restaurant in Palm Cove (possibly in the whole of North Tropical QLD)
Splitting Hairs
Apartments, even though spacious and functional, could benefit from more modern interiors. But we hear that Alamanda is upgrading a lot of things at the moment and can't wait to visit it next year when the renovations are finalised.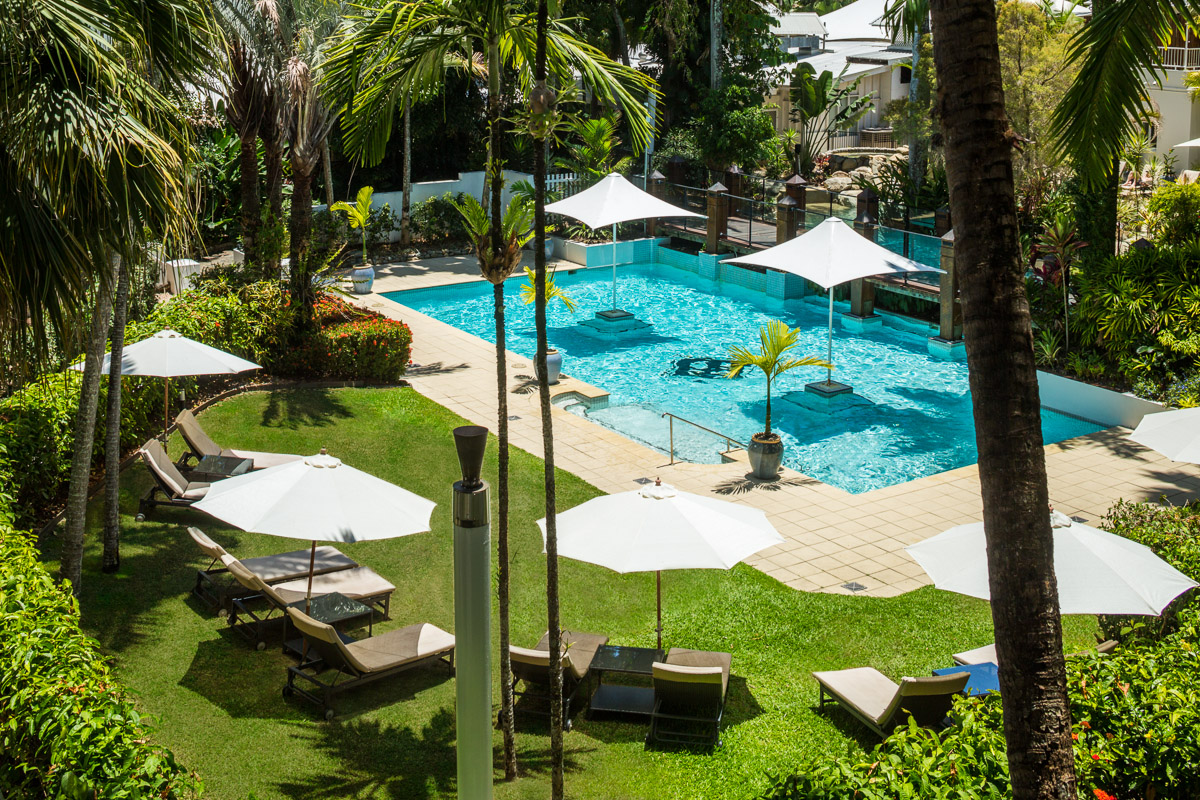 All In All
Alamanda is our favourite resort in Palm Cove. I recommend it to families and romantic couples alike. Alamanda caters beautifully to all travellers and hotel staff will go an extra mile to make sure you have an unforgettable holiday in Palm Cove.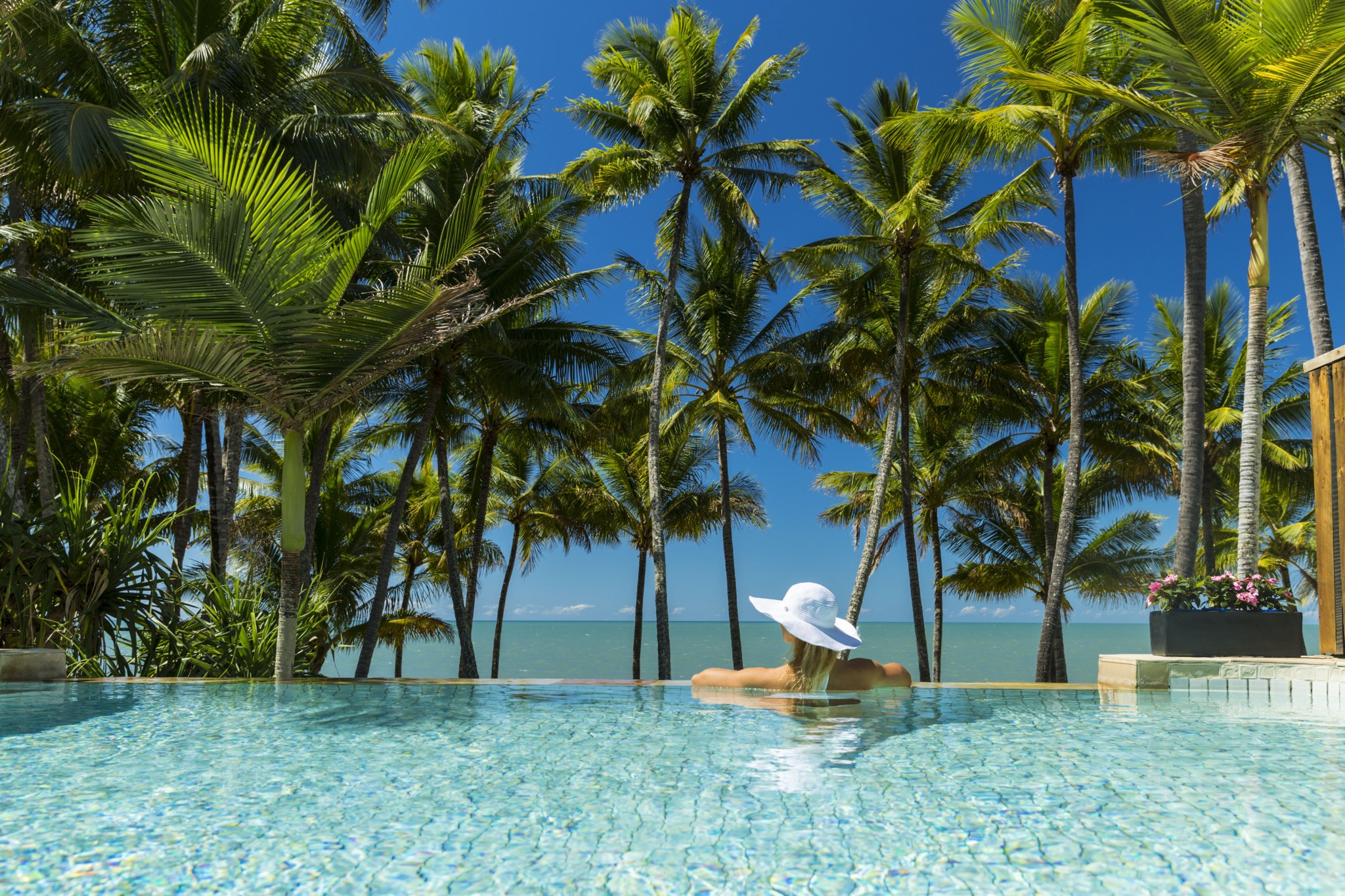 Our Recommendation – To enhance your experience in Tropical North Queensland combine your stay at Alamanda with a visit to stunning Orpheus Island.