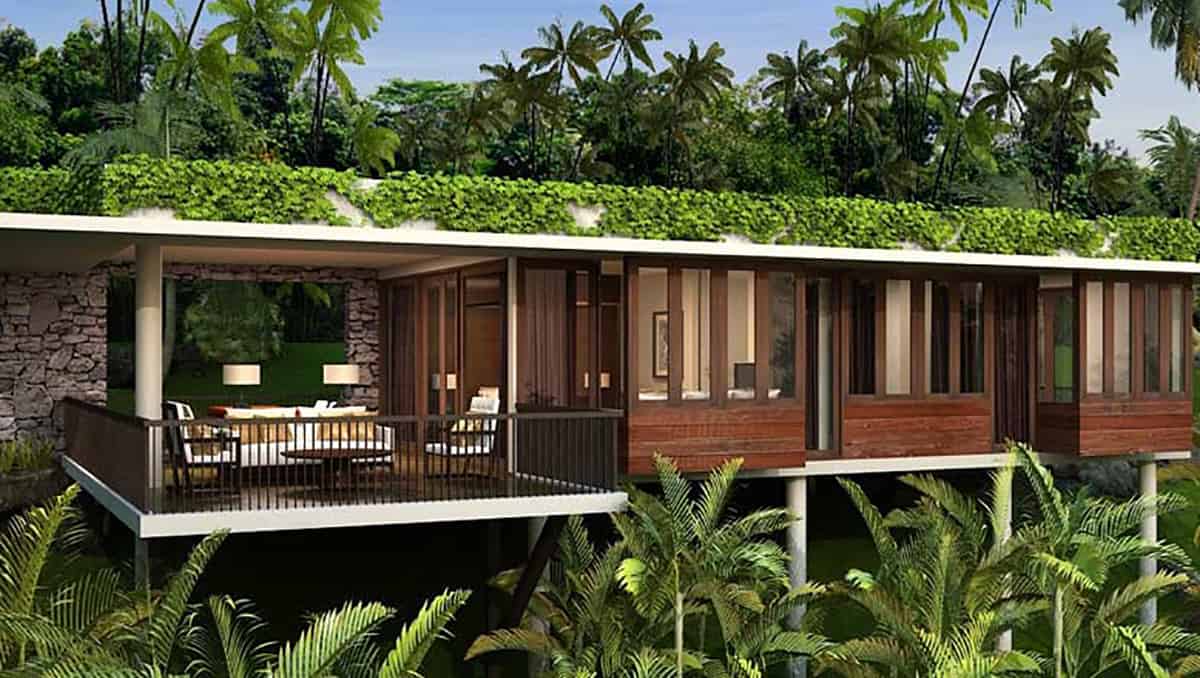 the lux score
93
the lux score explained
Service 9
Rooms 7
Food & Beverage 10
Ambience 9
Attention to Detail 10
Generosity & Value 10
Wow / Hip Factor 10
Facilities 8
Location 10
Fit to Promise 10
Alila Ubud is an absolute beauty! What a find!
Situated on the banks of the mystical and magical Ayung River; a place where artists and painters, writers and musicians from around the world come to find their inspiration.
Alila's signature, emerald-green, swimming pool is perched on a terrace amongst the mountains and appears to float above the plunging Ayung River valley.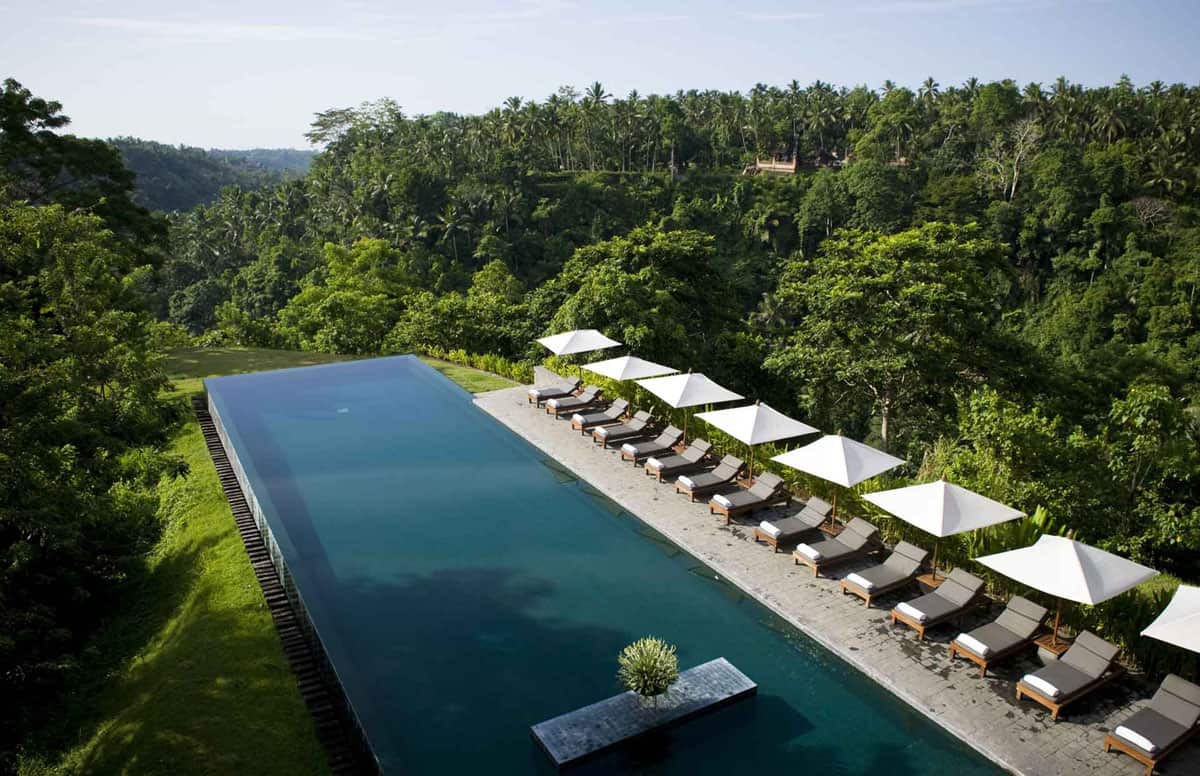 Accommodation
Accommodation in Alila Ubud is a mix of rooms & villas.
The Lux Traveller recommends staying in the villas only as rooms are quite dated and don't have a luxury feel to them.
Pool Villas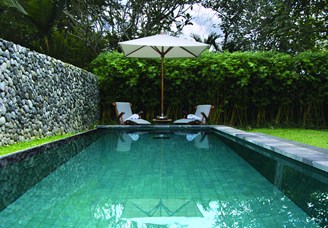 Pool villas are beautiful and very spacious (120 sq m). A special touch is a two person bath tub, sunken into the surrounding lily pond. They don't have a separate living room, so they are ideal for couples or small families. A very big and comfortable sofa in the villa can easily accommodate one child.
Each villa has a large private garden and a warm swimming pool. Perfect for those looking for seclusion & privacy.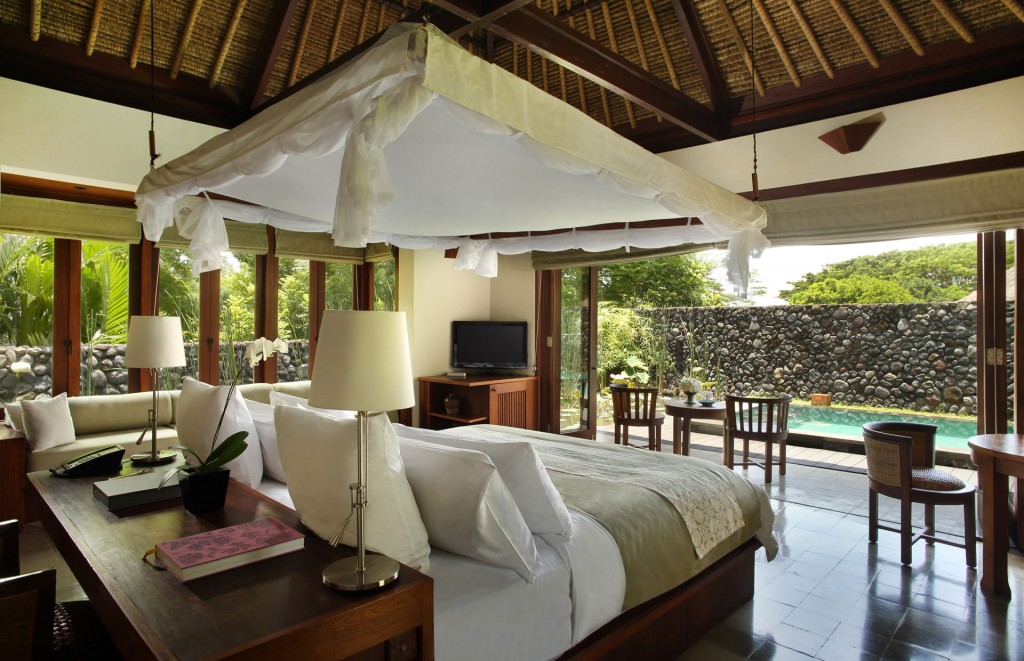 The only negative of the pool villas is that they don't have the views of the valley. However pool outlook is very pleasant (photo above).
Valley View Villas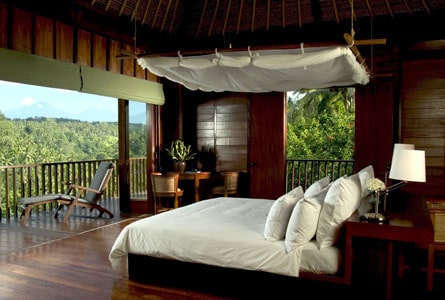 These villas are a little smaller in size, 75sqm, but they do boast stunning views of the valley. They are perfect as a romantic couples retreat.
Terrace Tree Villa
This is the best villa the resort has to offer, 120 sqm, with separate bedroom & living room, with panoramic views of the valley. If having a private pool is not important, then this villa is the perfect mix of luxury, privacy and beauty – a top choice.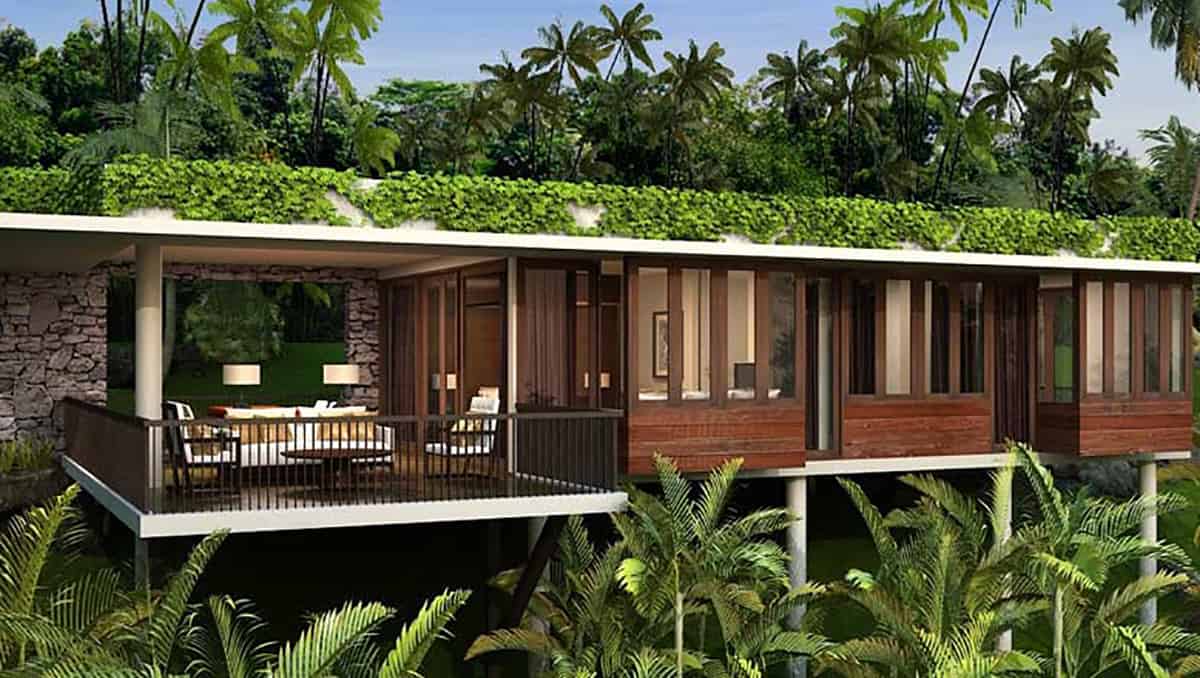 Dining
Alila's restaurant is one of the best in Bali.
The open terrace offers stunning views of the natural surroundings. At  night you can hear the distant playing of a vatulele emanating from a nearby temple.
The restaurant really aims to impress, using only the best, freshest produce the season has to offer – we looked forward to dining here every night!
Breakfast at Alila is a wonderful way to start your day. Breakfast is served amidst the trees and monkeys, with sweeping views of the valley bathed in morning sunshine. The food is a mix of pastries, fruit, muesli, jams – all home made earlier that morning by Alila's skillful chefs.
Monkeys are a real delight at breakfast – you can watch them jump and play in the branches overhanging the breakfast area. For big and little kids this will be be an experience they never forget.
The whole spirit of this property is most evident in the morning, the design of the entire resort is to make you feel close to nature, with modern facilities and beautiful architecture, with splashes of greenery cutting through the valley really creates an unparalleled experience that will touch most hearts.
The Spa
I had a couple of treatments here (very well priced) and they were enjoyable. The spa doesn't have any special facilities (pools / steam rooms / etc) but the treatments are excellent and highly recommended. The spa is quite small so do book your treatments a few days in advance.

Activities
There are many activities to do while you are here. I really wished I stayed longer to experience them all.  To give you an idea, the hotel offers walk or bike ride tours through the rice paddies, trip to the top of the volcano (you can even cook your eggs for breakfast in the volcano while watching the sunset), white water rafting, elephant rides, the monkey forest and more – great fun for all!
Ubud town is only a few minutes away so you can experience local art galleries, souvenir shops, Monkey forest and various Balinese restaurants in the afternoons. Most galleries and shops close at night so best time to go out on town is after lunch.
Would we come back to Ubud and Alila?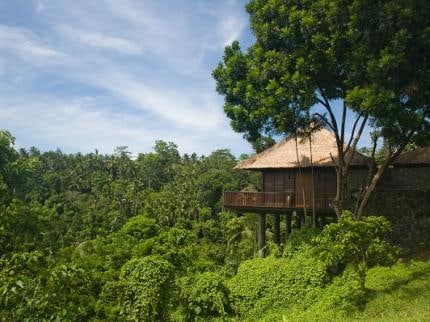 This was a great trip and surprising wonder. I would absolutely come again. Alila is a sensational hotel (and very well priced) – great option for any discerning Lux Traveller.
I recommend it as a MUST DO experience!