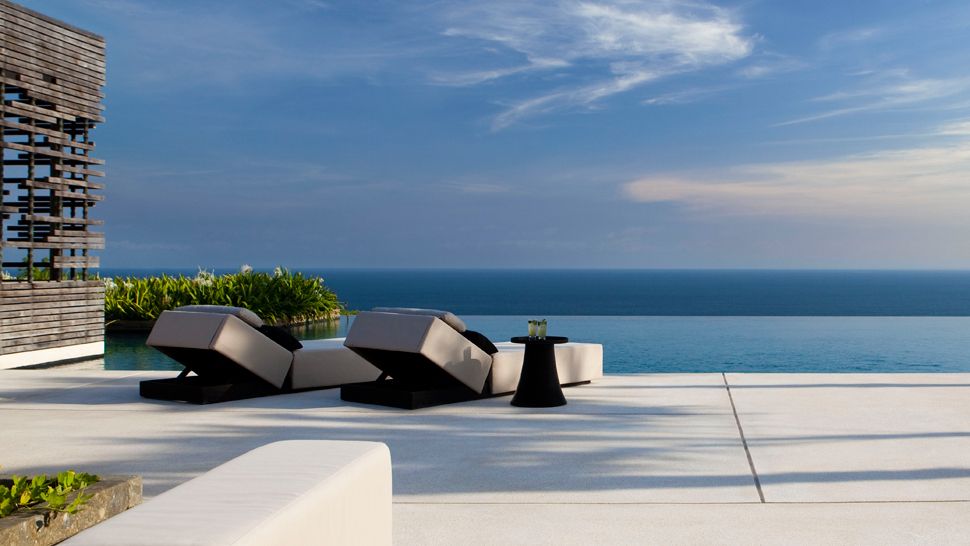 the lux score
96
the lux score explained
Service 10
Rooms 9
Food & Beverage 10
Ambience 10
Attention to Detail 10
Generosity & Value 8
Wow / Hip Factor 10
Facilities 10
Location 9
Fit to Promise 10
The Most Romantic Resort In Bali – Alila Villas Uluwatu
The Lux Traveller has reviewed top ten luxury resorts in Bali and Alila Uluwatu came up as a winner for The Best Romantic Resort In Bali.
It is a stunning resort – beautiful to look at and very aesthetically pleasing. Alila has the best service, the freshest food and the highest quality of accommodation!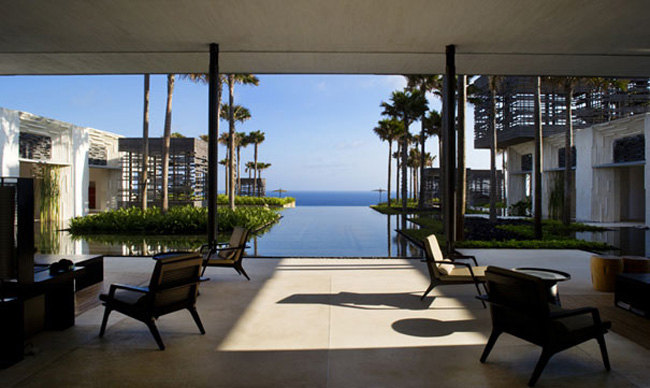 Prior To Arrival
Once we made a reservation, Alila had emailed us a 'Guest preference questionnaire'. It asked for our likes and dislikes, preference in pillows, music, scents and books – even before we arrived we felt like valuable guests. Alila was off to a good start!
The same form offered to book the express customs service ($40pp) – an excellent choice for those who don't like spending hours queuing in the airport. A must in Bali!
Arrival and Location
The transfer was included in our stay and Alila has kindly send 2 cars to pick us up – one for our family and another one for the luggage. Very thoughtful.
The drive from the airport took no longer than 30 minutes. Alila is tucked away in a very private location on the edge of the cliff, overlooking the Indian Ocean.
From the minute we arrived at  the resort we felt a sense of calm and peace. 7 hour flight was forgotten about and we were embraced in peace and serenity of the this magical place.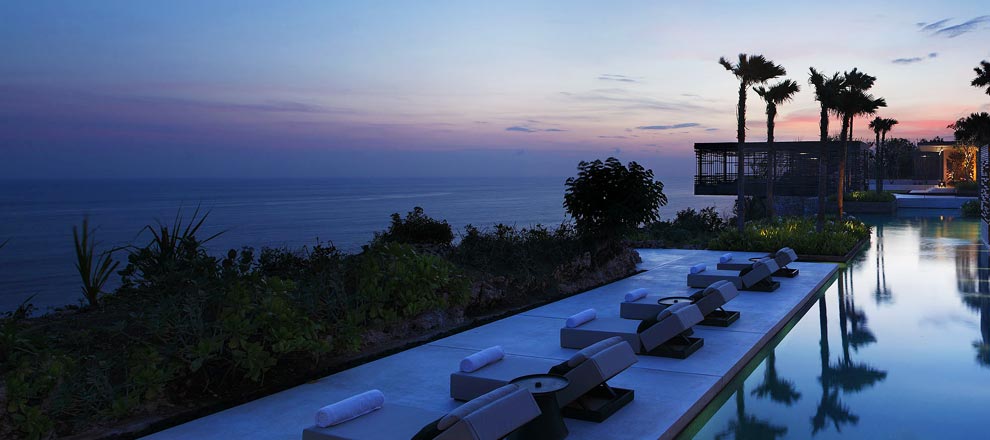 Accommodation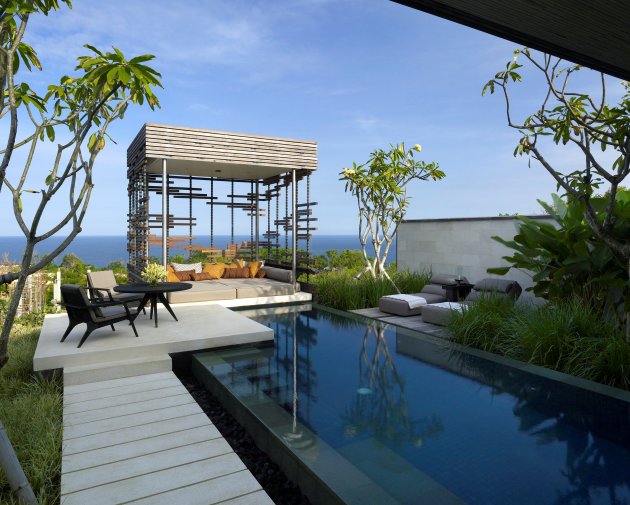 Alila Uluwatu has 50 one-bedroom pool villas that are tiered on a cliff. The higher the level, the better the view. The villas are designed for both indoor and outdoor living and the resort itself blends in perfectly with its natural surroundings.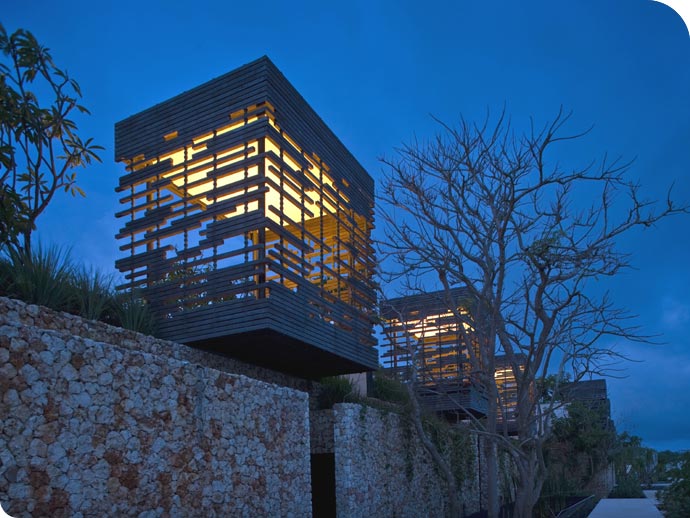 The villas are divine – very spacious, modern and luxurious. They comprise of a large bedroom / living room with a king size bed, a small table & a couple of chairs, a huge day bed (that can be made up into a large bed for the children), a beautiful large bathroom with indoor and outdoor showers.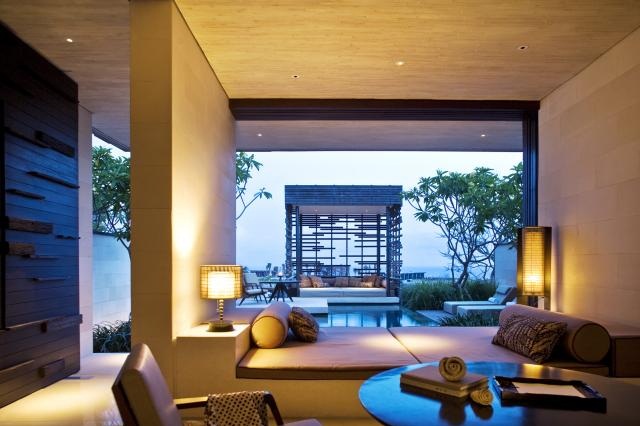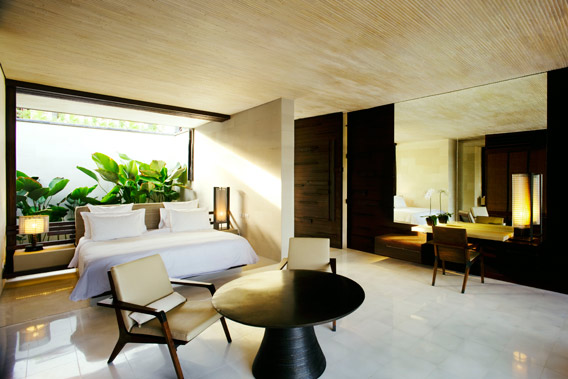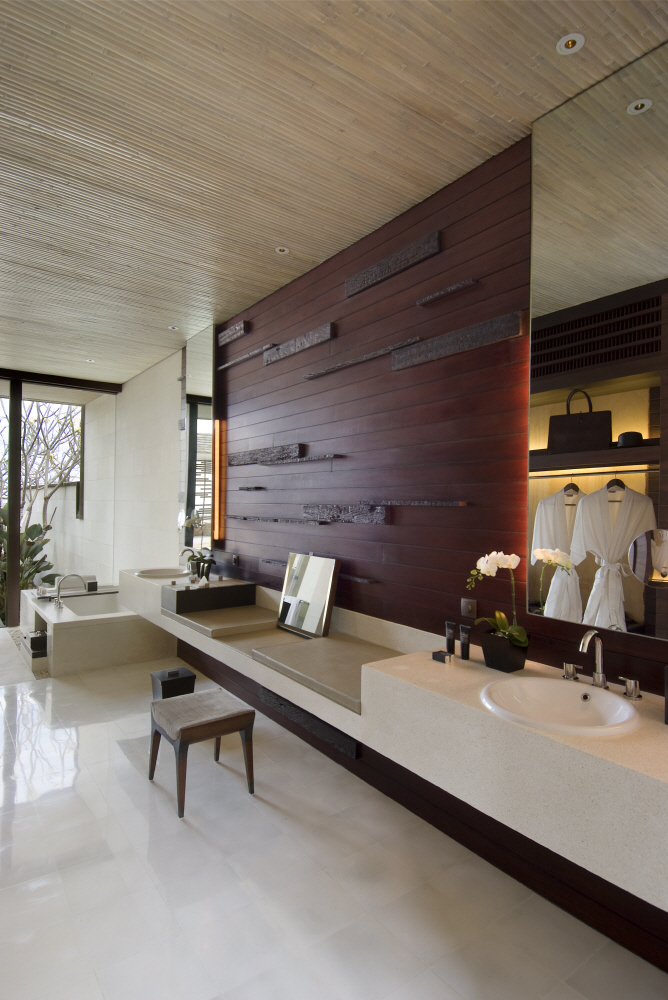 The private pool is not overly warm but very pleasant for a dip in the middle of the day. Outside cabana is a perfect place to relax in privacy with a good book.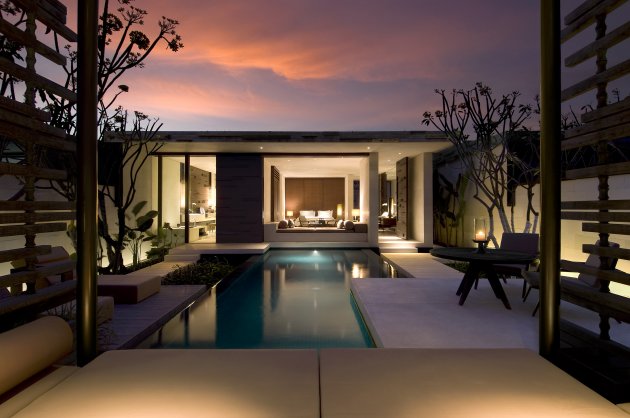 For Super Stars!
If you are a movie star or have a budget like one, then look no futher than Alila's very special 3 bedroom villas. Resort has only 4 of these, so book ahead. Hugh Jackman and family was spotted staying in one of these as well as Sebastian Vettel and his family. You could be next, holidaying in absolute luxury!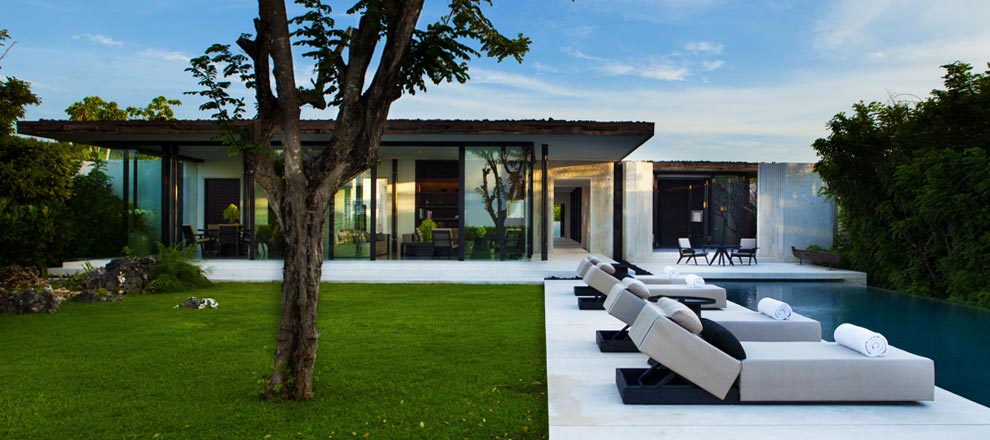 Wellness
Alila Uluwatu caters beautifully for the health conscious guests coming to Bali to relax and rejuvenate. The spa offers a multi day detox program that consists of a combination of yoga lessons, spa treatments and a special diet.
For those who like a mix of everything on their holiday there is a gym, yoga lessons, a list of excursions, spa treatments and a library.
Gym is very small but I have not seen anyone use it apart from myself. It has a treadmill and a couple of weight machines.
Complimentary yoga lessons are offered every day at 9am and they are a perfect way to start the day. Resident yoga master is excellent. For those who prefer to do their exercise in the afternoons a private lesson can be booked at any time of the day.
Library had a good selection of English books.
The spa requires a special mention – it is excellent. The treatments I had in Alila spa are of the highest standard (the only other resort with such excellent therapists was in Amankila).
The spa complex consist of 5 beautiful secluded couples pavilions with double bath, showers and steam rooms. Some treatment packages include a romantic bath for two and 'apply it on each other' body masks that you can do in a steam room together. Romantic twist on a traditional way to spa!
Dining at Alila Uluwatu
Breakfast is superb! It is an a la cart menu of small plates designed to share. Between all of us we have ordered nearly everything on the menu and each dish was delectable. The menu changes every day so you will never get bored with the food selection at Alila. We especially loved the home made jams that were full of fruit and also changed daily.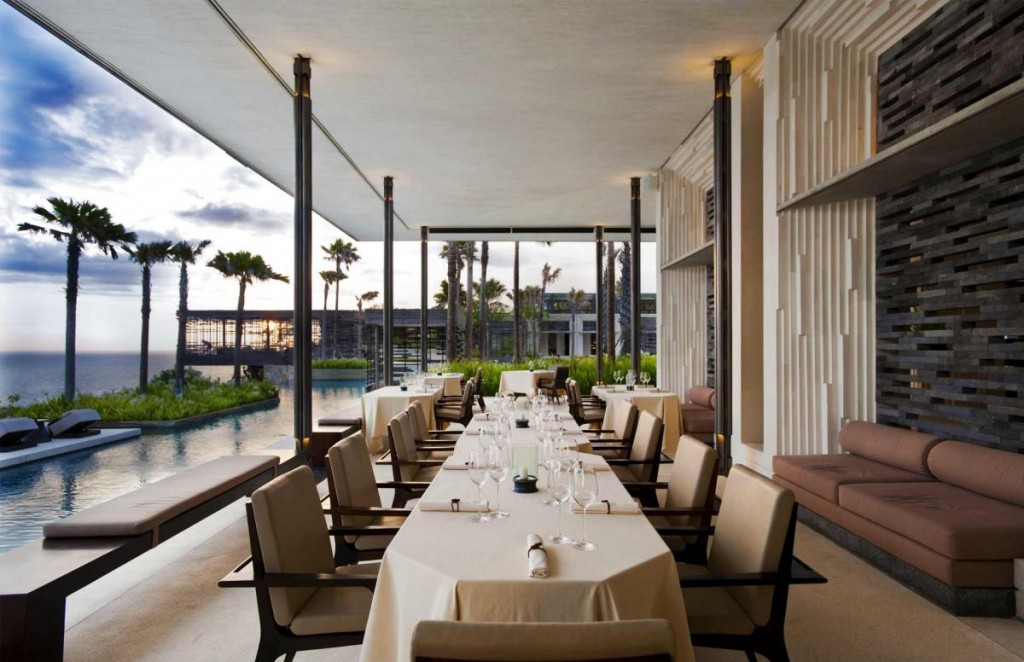 For dinner or lunch guests have a choice of 2 restaurants – Modern European or Indonesian.
The food in the Western restaurant, Cire, is beautiful – very fresh, creative and full of flavor. But The Warung, Indonesian restaurant is one of my favourites in Bali. We had, without a doubt, the Best Balinese dinner ever here. I know it is high praise, but The Warung truly deserves its accolades.
Both restaurants are a must try but if you are choosing only one, Warung is amazing.

The Lux Traveller Loves:
Stunning design of the resort and villas
Picture perfect views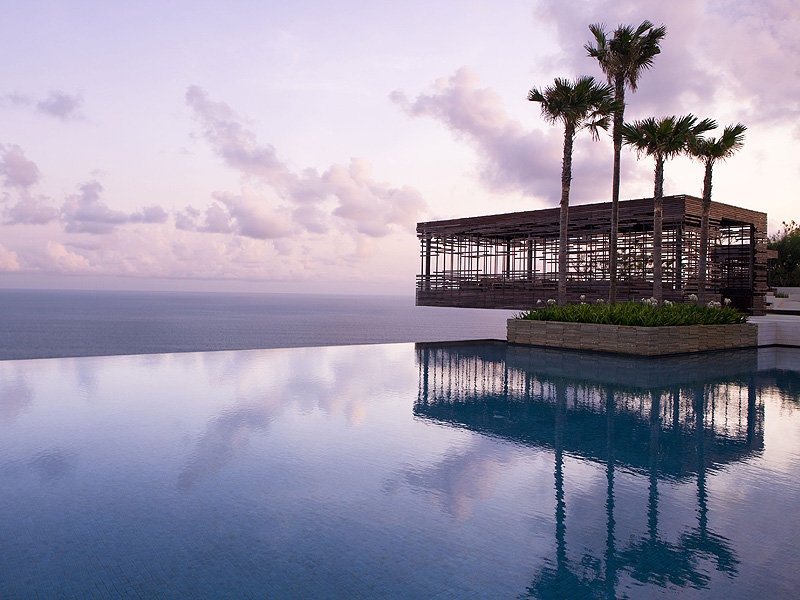 Very spacious accommodation
Exceptional service – truly best in Bali!
Alila toiletries – they are all natural, beautifully aromatic products. Hotel offers a wonderful selection of products – lip balms, face masks, sun block, insect repellent and others. Above and beyond – just like the rest of the service in Alila.
Splitting hairs:
There really is very little criticism about this resort. It is almost perfect.
The only things to mention is that resort is mostly designed for couples not families. There are no interconnecting villas so if you are travelling as a big family, children might have to sleep in a villa next door.
However we took our 2 young children with us and had a beautiful bonding time together. We had a sensational villas host, Putu Adi, who played with the kids and entertained them a lot. It made a huge difference to our stay!
All In All – Alila Villas Uluwatu is an absolutely stunning resort! A perfect place for a romantic holiday!
So don't think twice and book it now!
TO BOOK email: uluwatu@alilahotels.com or call +62 361 848 2166