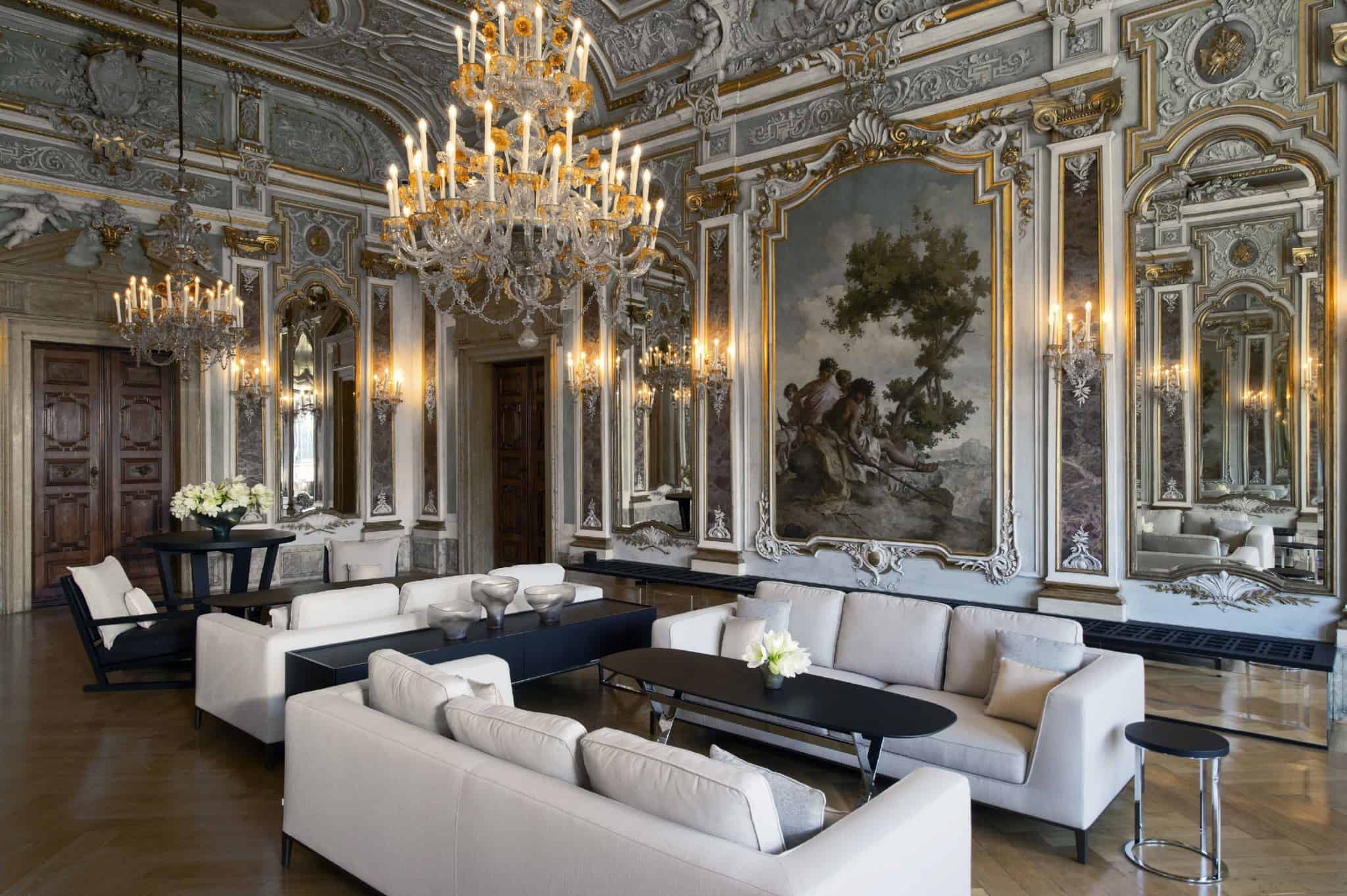 the lux score
95
the lux score explained
Service 9
Rooms 9
Food & Beverage 9
Ambience 10
Attention to Detail 10
Generosity & Value 9
Wow / Hip Factor 10
Facilities 10
Location 9
Fit to Promise 10
Even among the overflowing beauty of the city, Aman Venice ,located in the stunning 16th century "monumental palace" Palazzo Papadopoli manages to enchant the most refined and demanding traveller.
Grand, intimate and  lavish Aman Venice is a study in elegance and refinement; dreamy as a Slim Aarons photo yet contemporary and sharp as its owner, hotelier, real estate mogul and art collector Vladislav Doronin.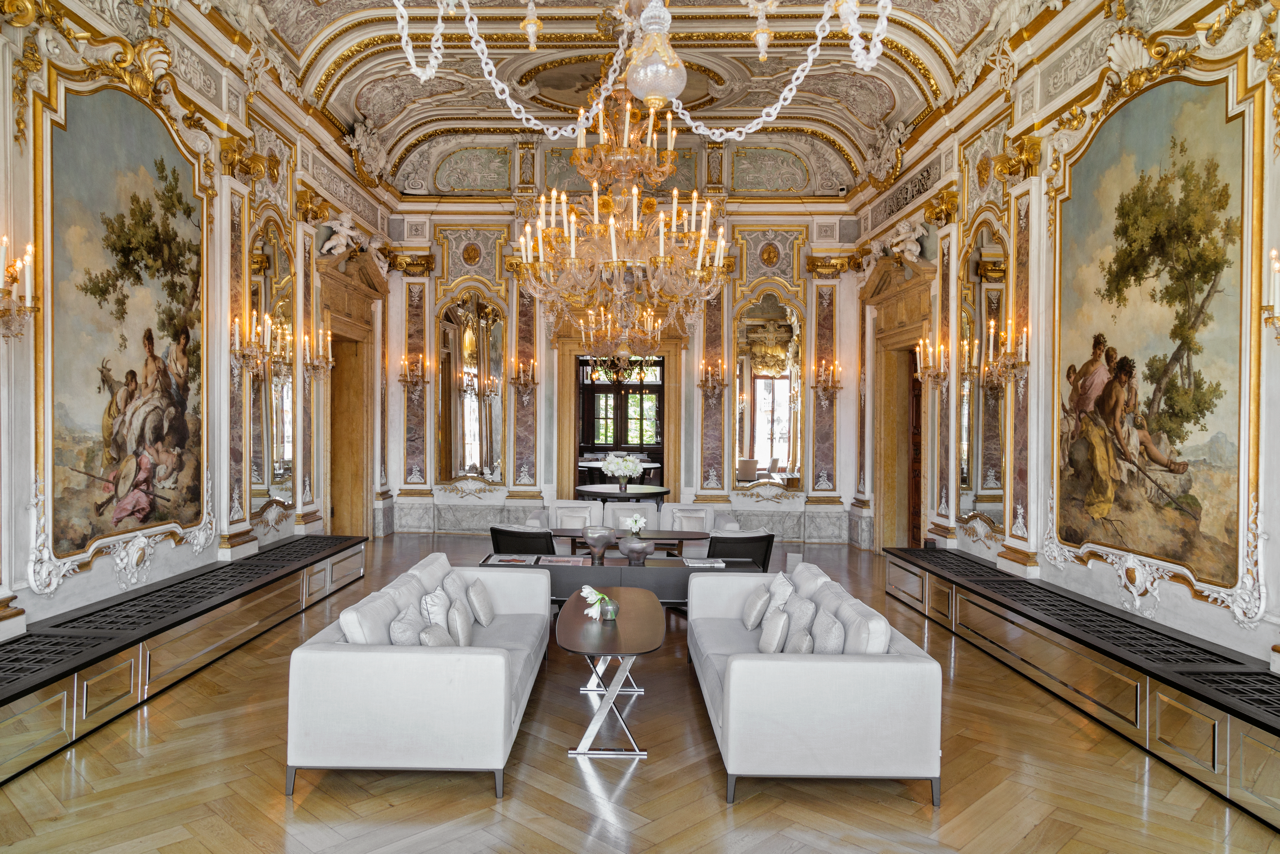 Location and decor: In the middle of the quaint and very central San Polo district and facing the Grand Canal, Palazzo Papadopoli is named after the wealthy family that owned the building in the 1800 and has been stupendously restored by Jean-Michel Gathy who made all the beauty of this Renaissance jewel shine pairing the gorgeous Murano chandeliers and Rubelli fabrics with minimal clean lines of B&B Italia in a palette of white, black and grey.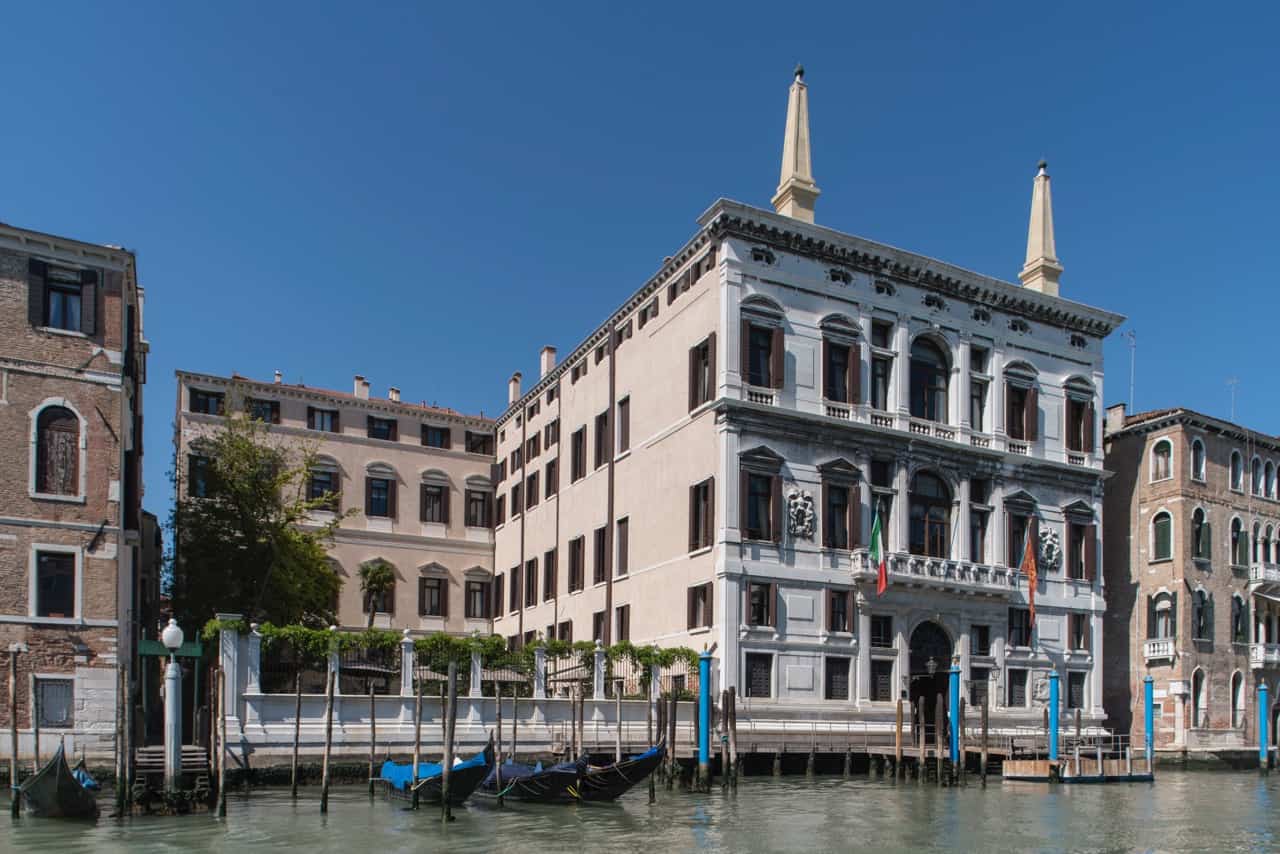 Rooms: All the 24 rooms come equipped with fully stocked complimentary mini bar,Bang and Olufsen technology, butler service and bathrooms/beauty sanctuaries bigger than many NY apartments.
Both views (Grand Canal or back garden) are enchanting and soothing.
While the Alcova Tiepolo Suite deserve a special mention because of its bedroom ceiling painted by the 18th century Master Giovanni Battista Tiepolo all the rooms are actually all but standard.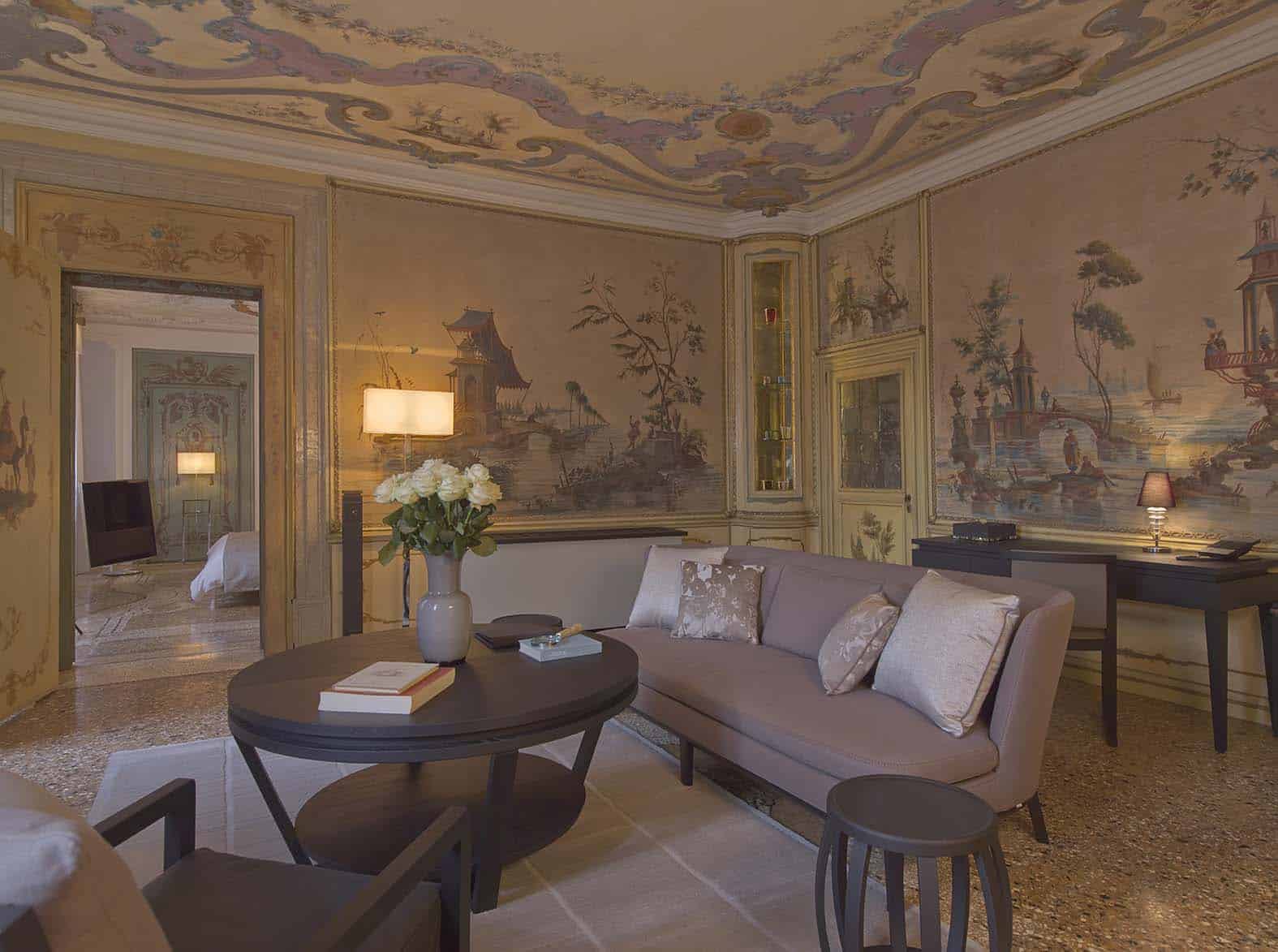 Service: Seamless from the beginning to the end; as at any Aman resort the guest doesn't sign any bill, there's no front desk and meals can be enjoyed throughout the property which contribute to give a homey feel to the stay.
Great discretion matched with the highest level of training delivers wonderful surprises  as thoughtful notes and presents and uber exclusive private tours of basically every location in town.
Ambience: Forget selfie sticks and shorts, sandwiches and endless lines and remember the Venice of some decades ago when Coco Chanel, Stravinsky, Diaghilev and Misia Sert used to visit this wonderful city; the hotel is Venice as it should be…charming, romantic, imbued in history and vibrant nonetheless.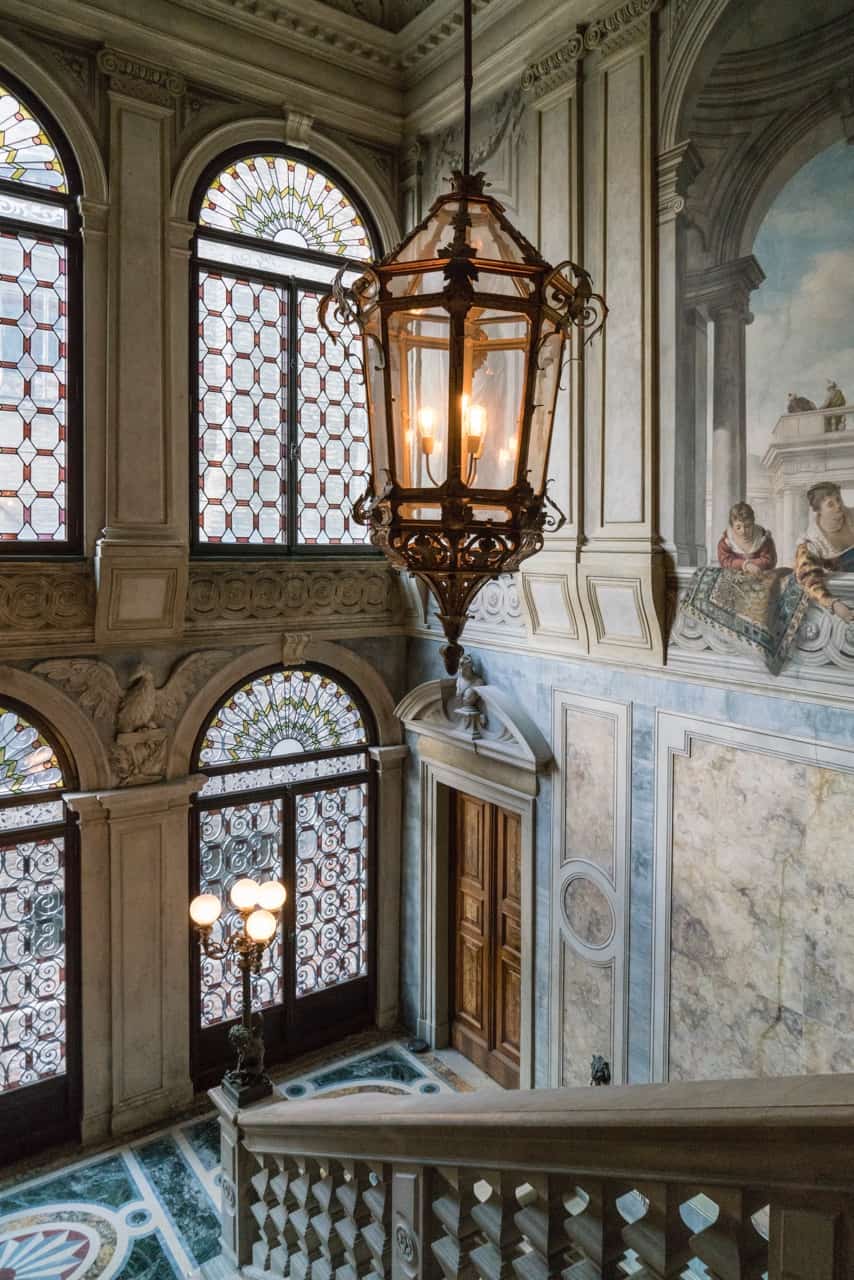 Food: Delectable food is served in the many breathtaking dining rooms by top chef Andrea Torre who, trained in Rome, has honed his skills in some of the best kitchens around the world before landing in Venice. The personal favorite of this lux traveller is the dining room past the ballroom for dinner and the library for breakfast and tea/ coffee.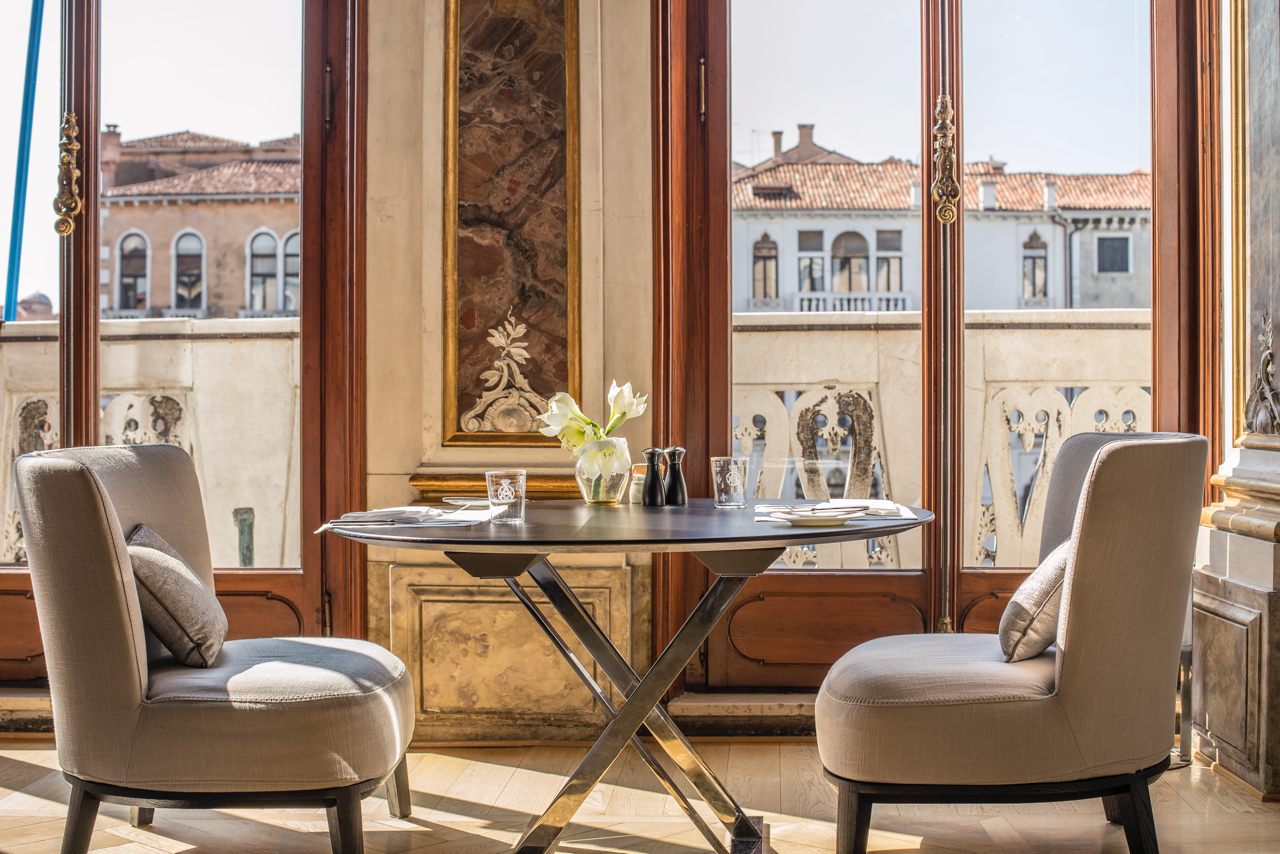 Insider tips:
-Bring your loved one,
-Rest from the sightseeing with a good reading or a drink in the many private salons as the quiet library,decorated with 300 years old rare Córdoba leather,
-If not particularly fond of big crowds ask for private tours of Venice wonders to the concierge,
-Save at least a night to dine at the hotel since such a combination of great food, wine and ambiance is almost impossible to find.