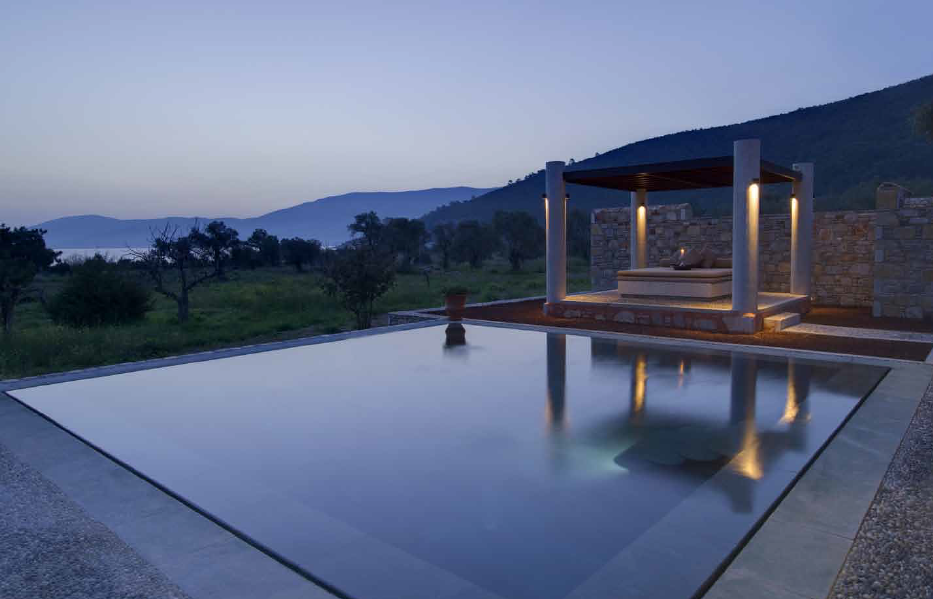 the lux score
91
the lux score explained
Service 9
Rooms 9
Food & Beverage 8
Ambience 8
Attention to Detail 10
Generosity & Value 8
Wow / Hip Factor 10
Facilities 10
Location 10
Fit to Promise 9
We heard of the new Aman resort opening in Turkey last year and dreamt about visiting it since. Our journey has started even before we arrived. A very helpful Amanda called us in Australia a few times to make sure that our complimentary transfers are organised correctly and that we were all set for the trip.

A beautiful black Mercedes was waiting for us at the airport and after a 30 min pleasant journey with complimentary water, almonds and apricots, we arrived at Amanruya.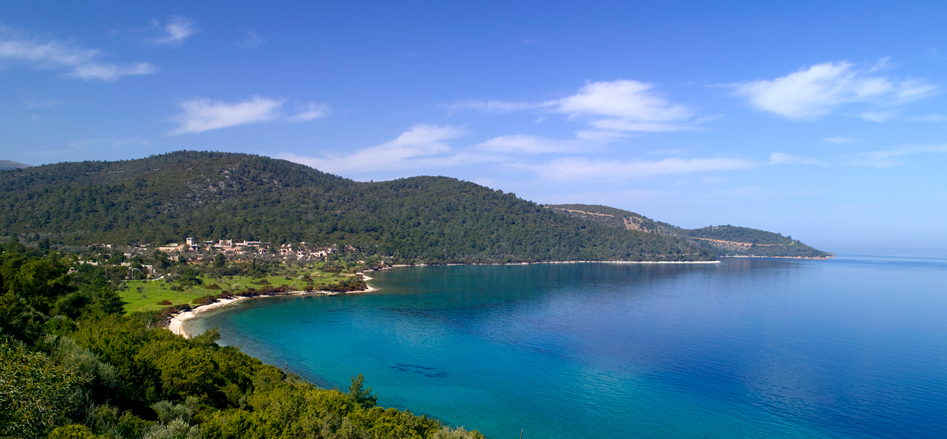 "Welcome Home!" are the words you are greeted with in Amanruya. And guess what – it felt like we have arrived at home. At Aman resort you don't stand around reception waiting to check in with your credit card in hand. You just get escorted to your cottage, settle in and only then did our host ask for our passports and the seamless check in was done.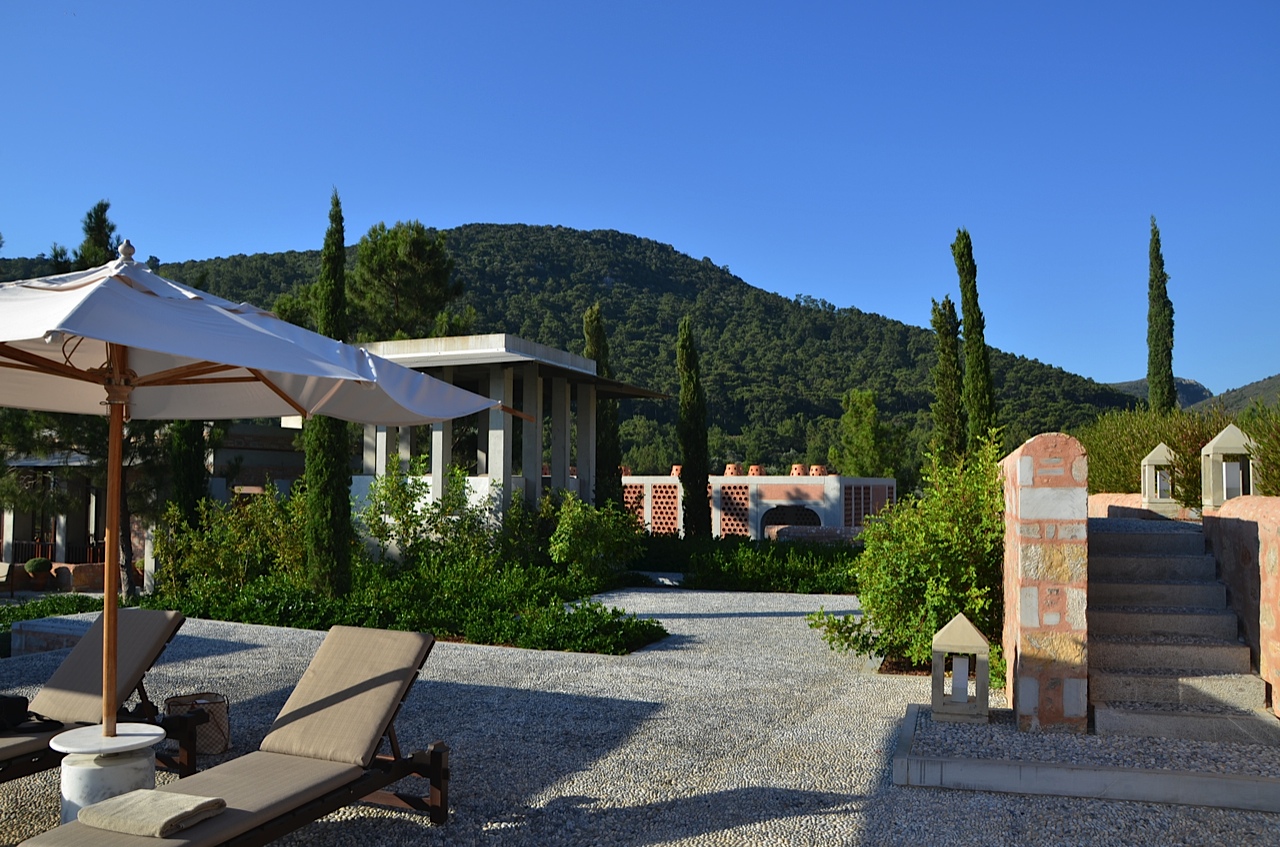 This resort was our first stop on the coast. We were still somewhat jet lagged after a long journey across the oceans to get to Turkey. We couldn't think of a better place to relax and unwind.
Amanruya is a place where 'your soul rests'.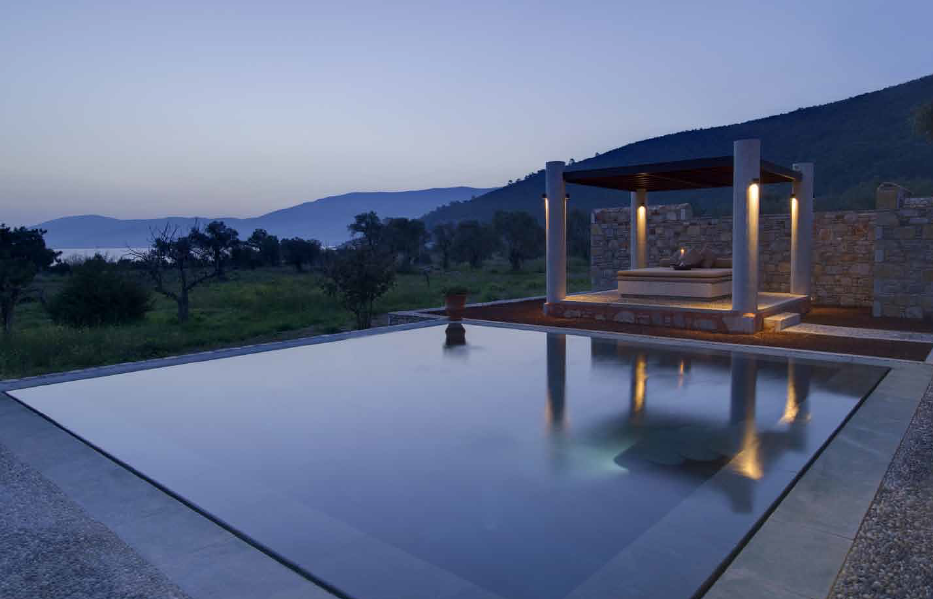 It is impossibly romantic and peaceful. The resort has only 36 cottages, each one is very private, set in a large garden far away from the neighbours. If you see another couple it is only at breakfast time or at the Beach Club.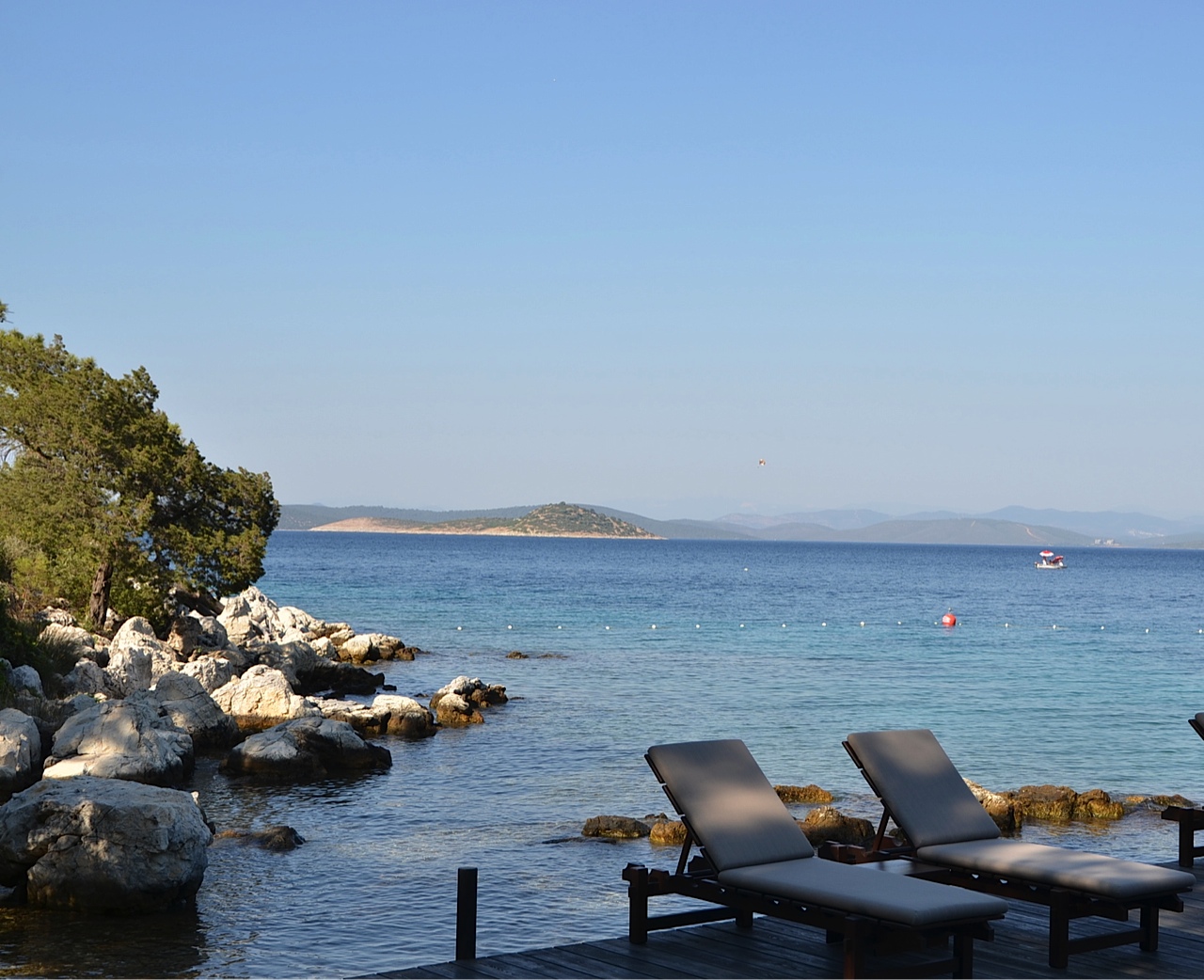 Utmost privacy, seclusion and relaxation is guaranteed at Amanruya.
Cottages should be renamed in Designer Luxury Villas.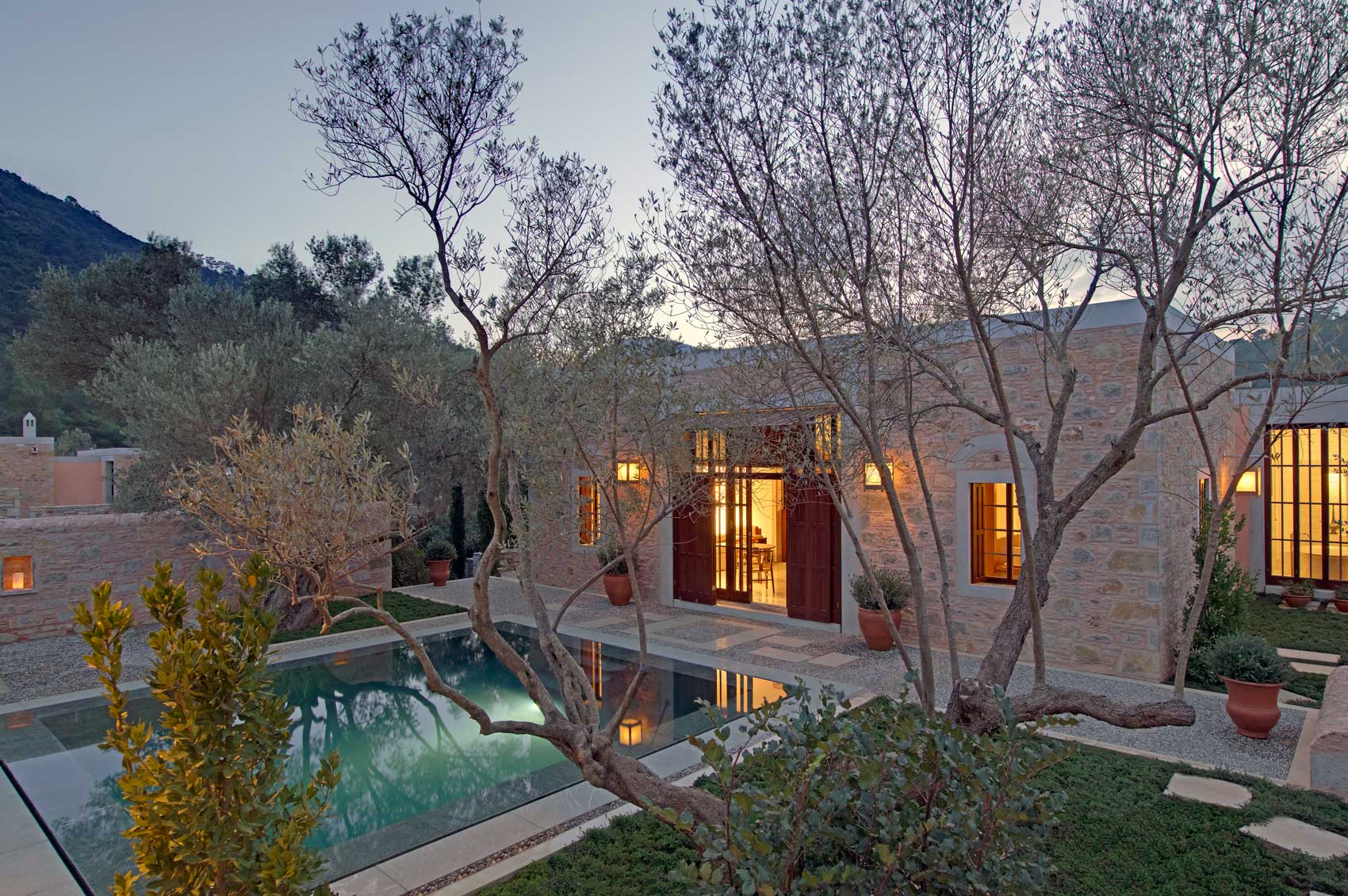 All cottages are 75 sq m internally plus a private pool and a large garden. There is a beautiful huge pool cabana, deck chairs, outdoor rain shower and private outdoor garden dining area in each cottage.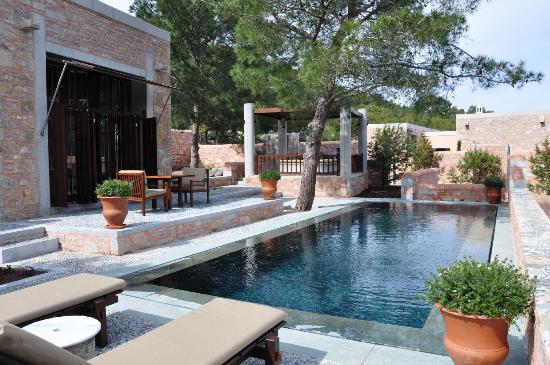 The interiors are just as beautiful as the setting.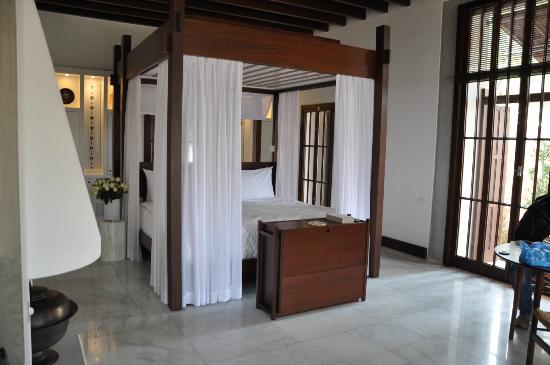 Breathtaking views from all floor to ceiling windows, marble floors, tasteful furniture, four poster bed – everything speaks of understated luxury and romance. It is possibly the most romantic resort I have visited this year.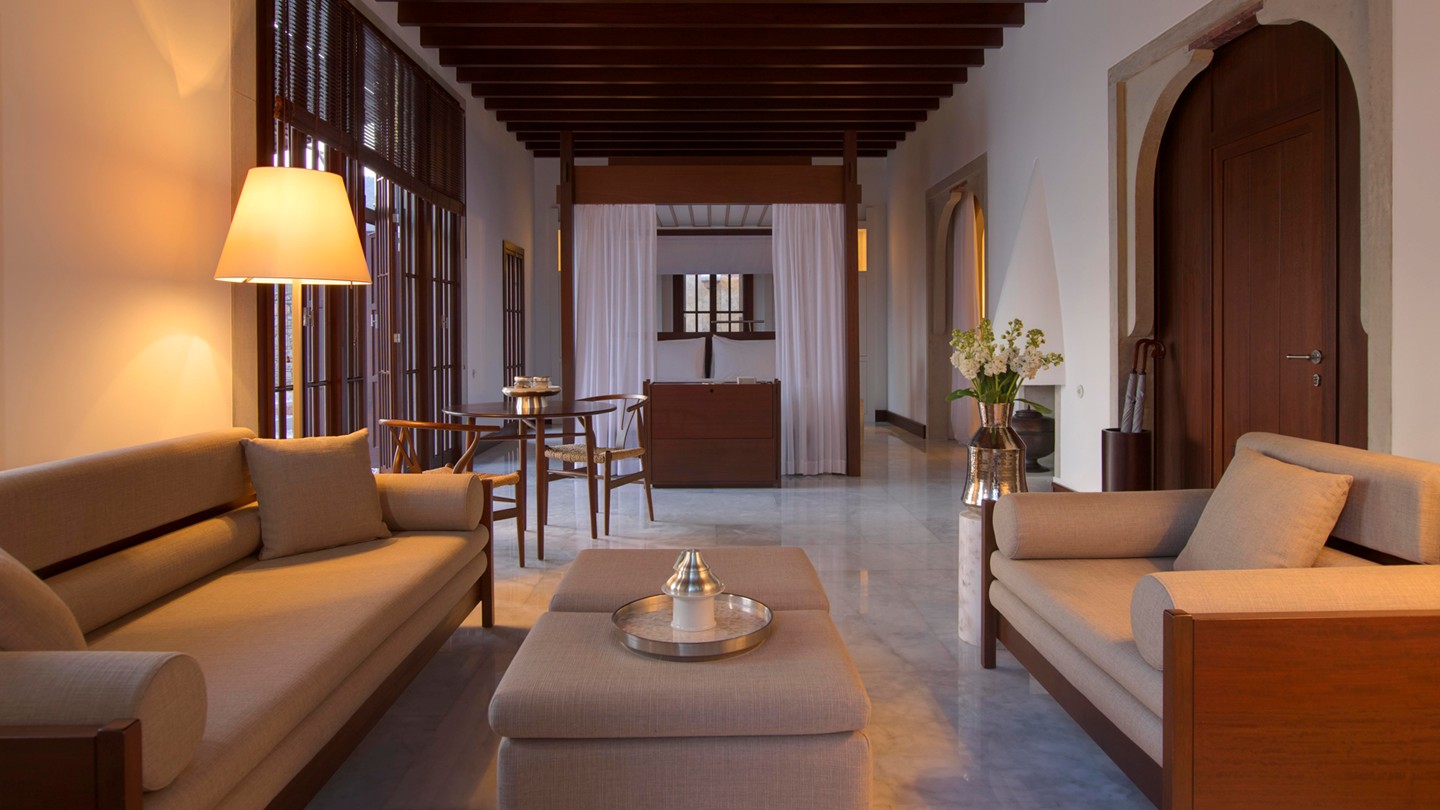 A personal favourite for me is a hammam inspired bathroom.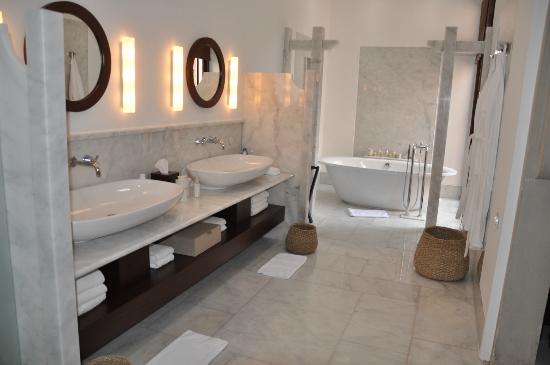 It is very spacious, made entirely of white marble of the highest quality with natural lighting, oversized his and hers vanities, rain shower and a free standing designer bath.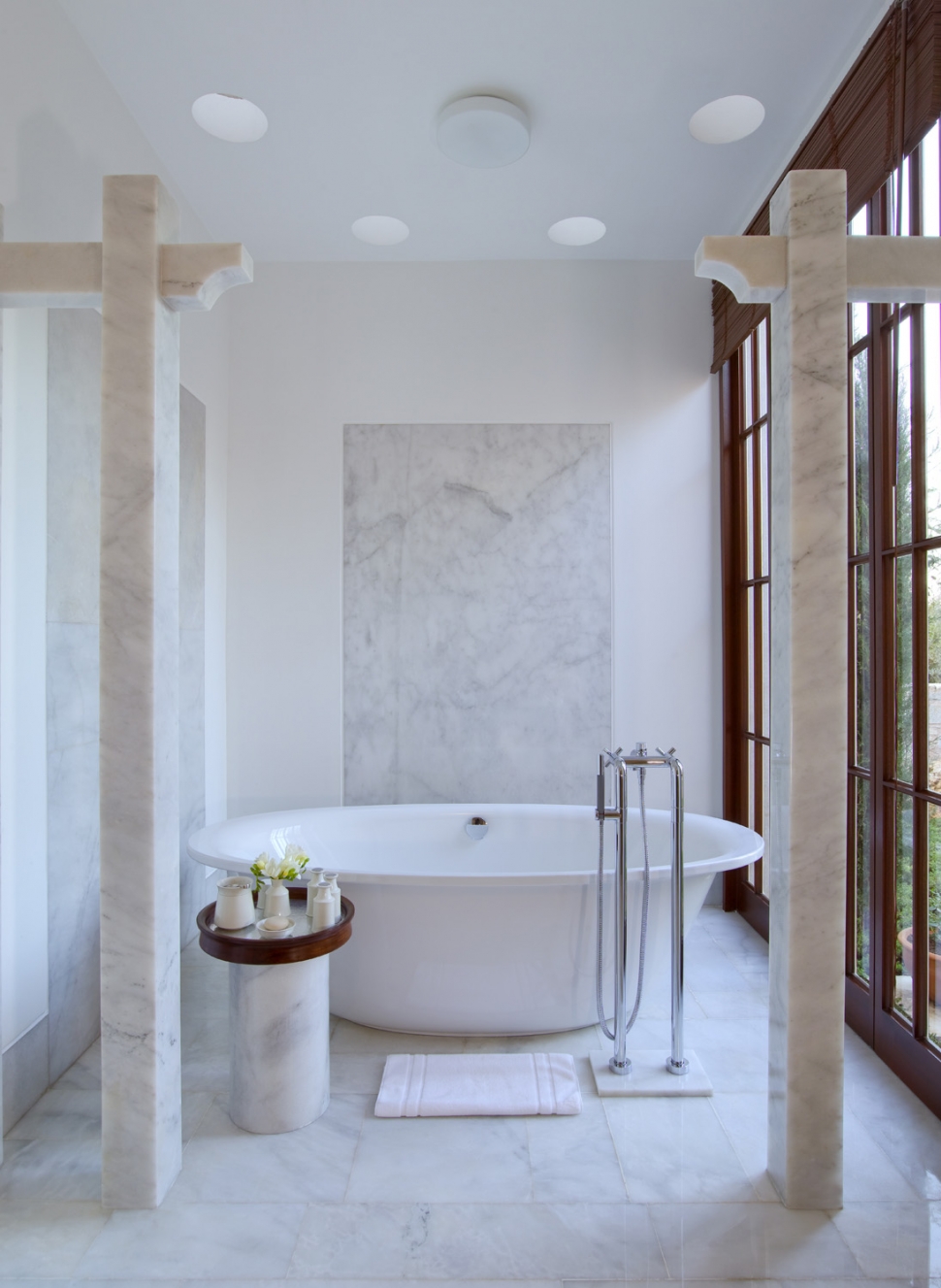 We loved the shower gel and shampoo jars carved out of white marble.
That's what I mean about this resort – even the smallest details had a lot of thought and care put into them. This resort was designed with a lot of taste and love.
Summer or Winter visit? Amanruya knows how to spoil you no matter at what time of the year you are visiting. In winter you could light up the Turkish fireplace in the room (mangal) and enjoy the views and the luxury in each other's company in your romantic retreat.
The food in the restaurant is freshly prepared on request using mostly local ingredients and the chef would prepare pretty much anything you like.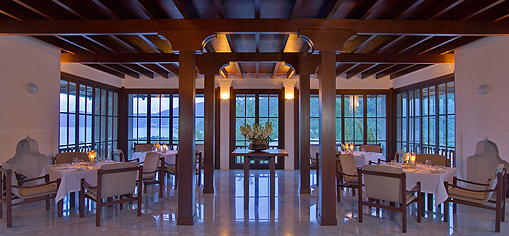 The library has a good variety of English, German and Turkish books. You won't be bored and will arrive back at home rested and rejuvenated.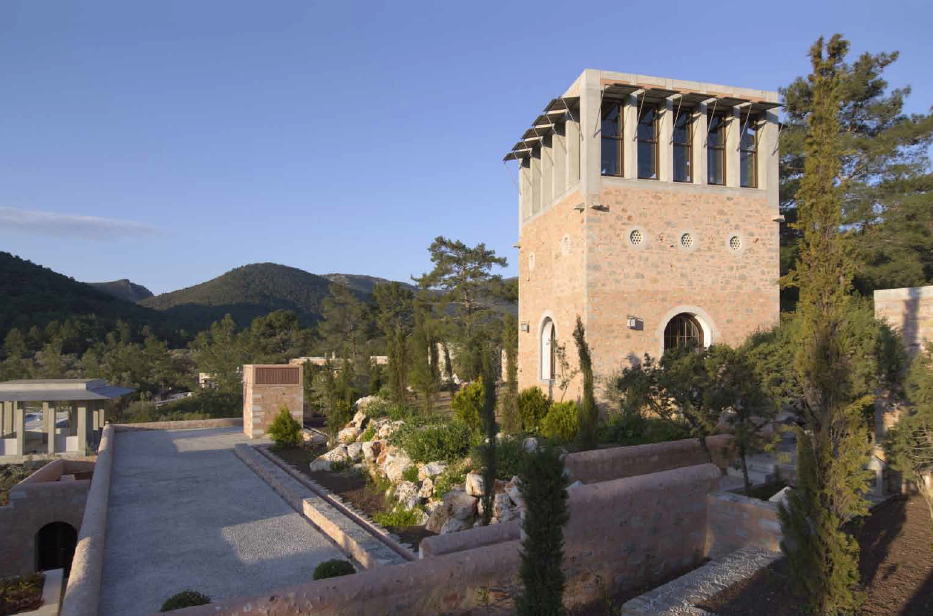 Breakfast is a la cart and serves all traditional favourites like eggs any style, fruit, muesli and pancakes.
The view from the breakfast room is stunning and the whole experience is very elegant – silver service breakfast dining at its best.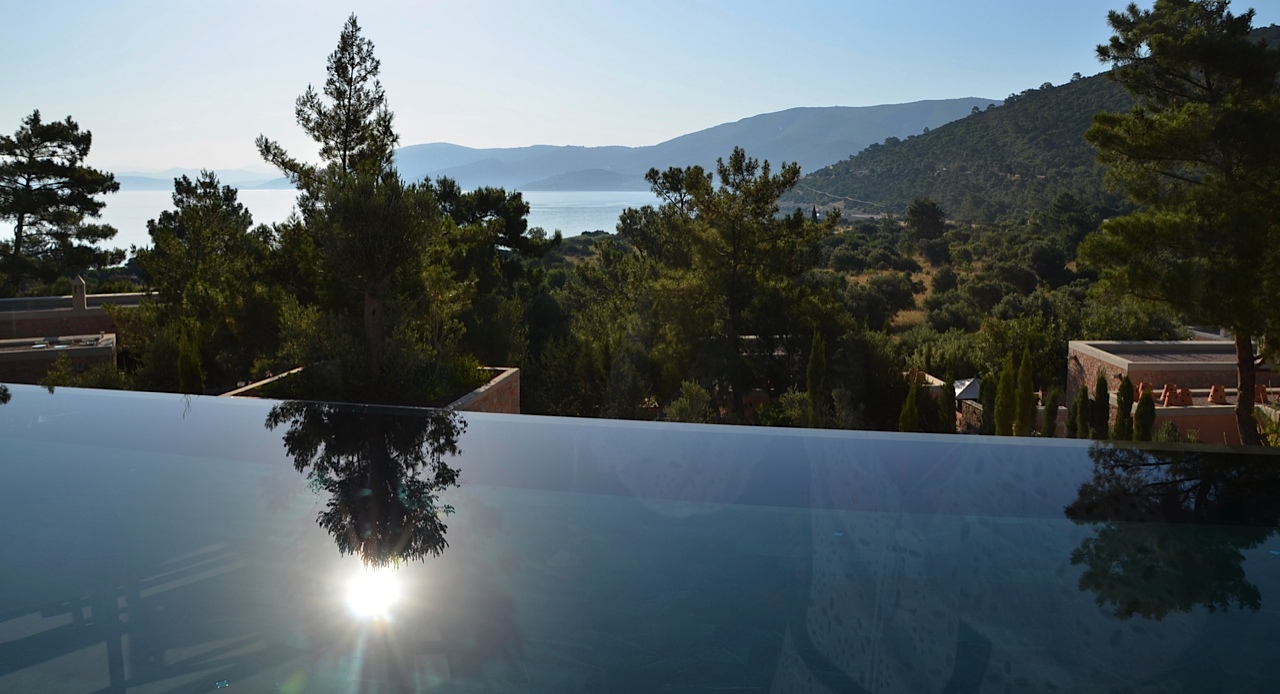 Beach Club – another favourite of mine! It is very secluded and you would never find it unless Amanruya staff take you there or if you arrive by boat. It is hidden in between luscious pine trees and every couple of deck chairs are in their own private section of the beach.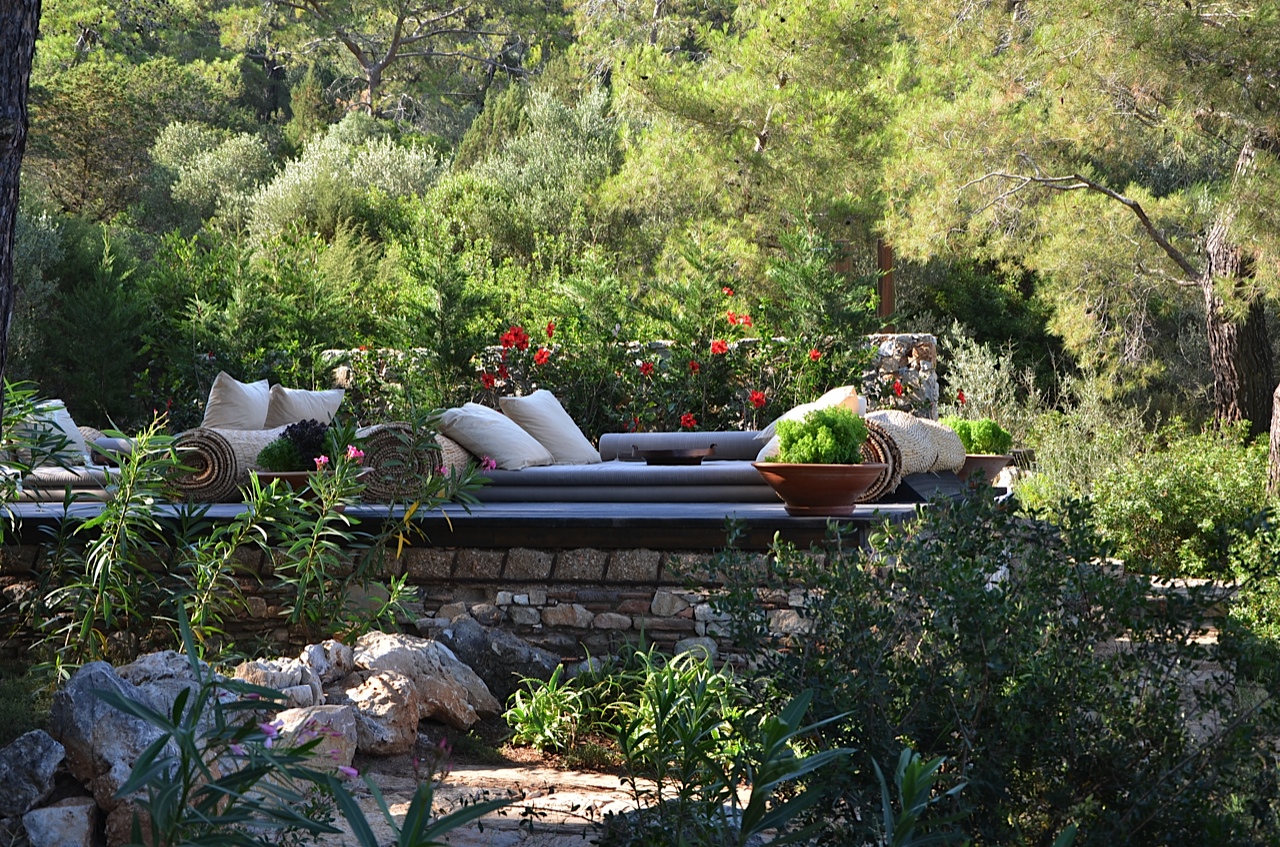 The staff run up to you as soon as you arrive to set up the deck chairs, bring you complimentary water and make sure you have everything you need for a relaxing day at the beach.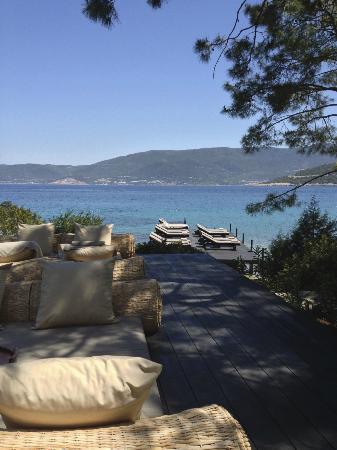 Lunch can be ordered from the deck chairs and once it is prepared and served you'll be invited to your perfectly set table.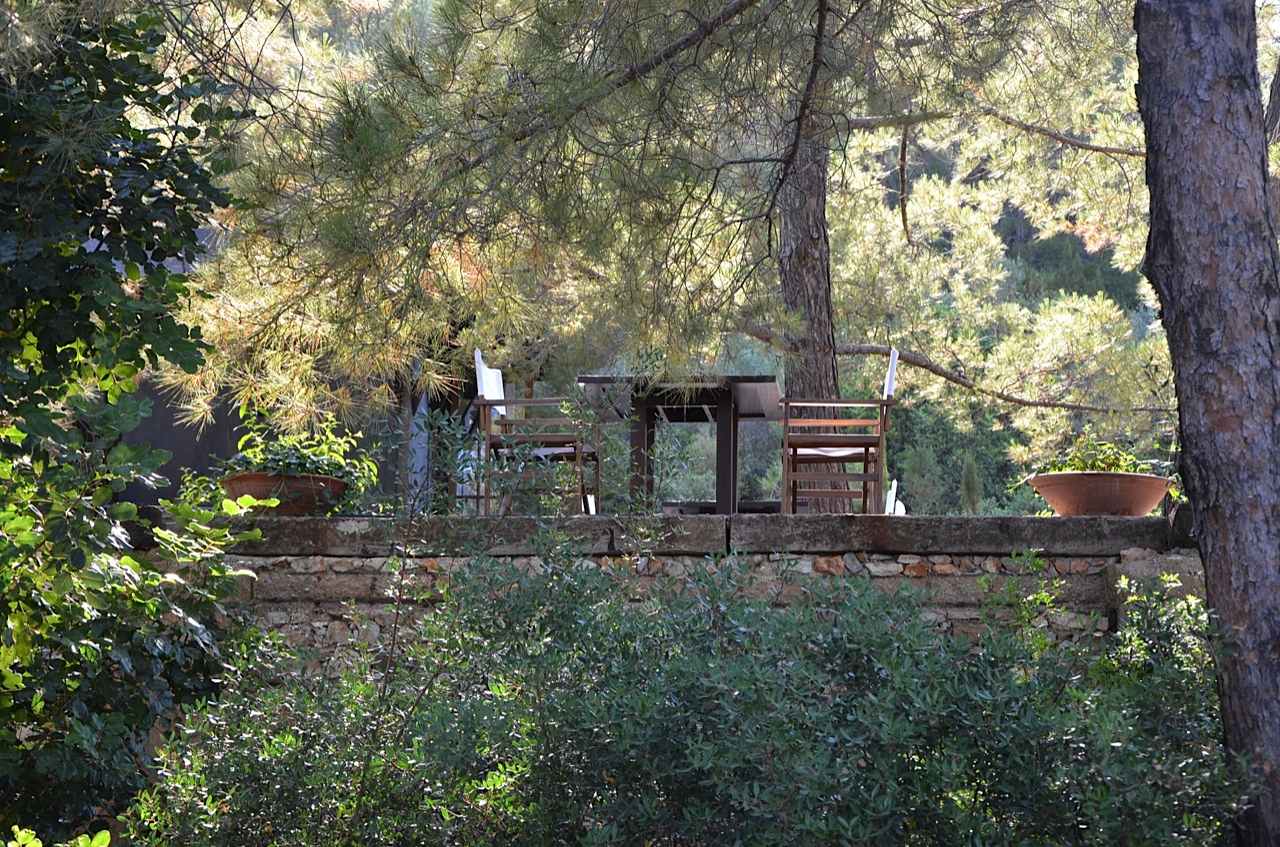 Lux Traveller Loves: Very thorough housekepping, 3 times per day. Attention to detail – every touch is immaculate. Lots of treats sent to the room a few times a day. High end design. Peaceful beach. True luxury!
Splitting Hairs – There is hardly anything to complain about but I think at this price range it would be nice if hotel has included all meals. The cost to the hotel would've been minimal and it would 've made the guests appreciate a resort even more. Currently all meals at the hotel are very expensive.
All in all – it is a wonderful resort that deserves it's price $1400 Euro including taxes & breakfast. What you are paying for here is famous Aman hospitality, the most sophisticated & elegant surroundings, sensational views an most importantly utmost relaxation, inspirational views and one of the most romantic settings in the world.
Amanruya is a must visit for any Lux Traveller going to Turkey.