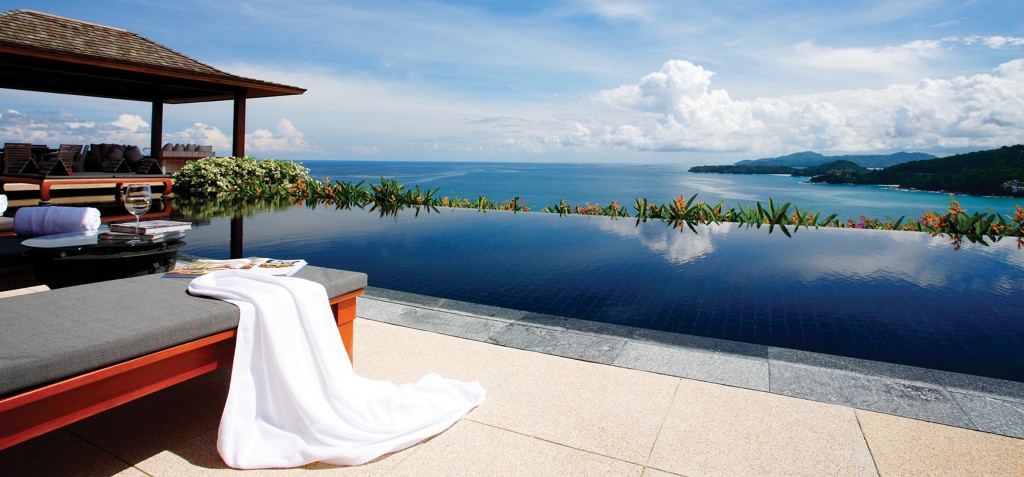 the lux score
93
the lux score explained
Service 10
Rooms 10
Food & Beverage 8
Ambience 10
Attention to Detail 10
Generosity & Value 10
Wow / Hip Factor 9
Facilities 9
Location 7
Fit to Promise 10
Andara is a luxury resort on Kamala Beach on the West side of Phuket island. West side is known for its great swimming beaches with a multitude of cafes, restaurants and shops lining the nearby streets.
Andara Resort and Villas is one of the top 5 resorts on the island. It offers its guests a collection of oversized one to four bedroom suites and ultra luxurious three to six bedroom villas.
Arrival and Location
Andara boasts a fabulous elevated location above Kamala Beach; all suites and villas are positioned high enough to offer wonderful views towards the Andaman Sea.
Our arrival to the resort was smooth. We got picked up by a pleasant driver in a luxurious van equipped with wifi. The trip from the airport takes only 30 minutes and welcoming staff greet you with a cool drink, refreshing face towel and flower necklace.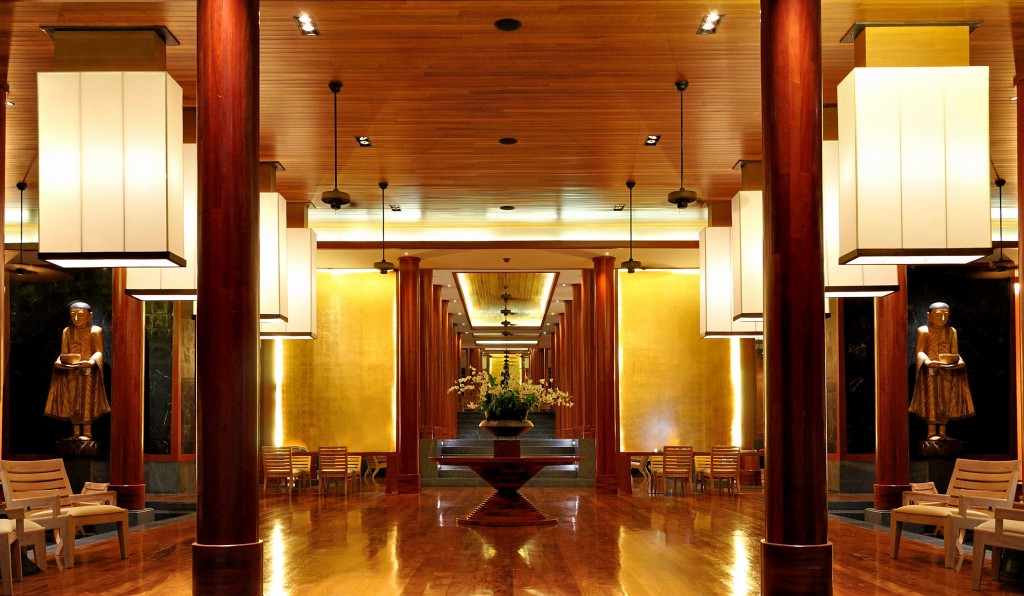 The lobby, with its roaring high ceilings, traditional Thai sculptures, gold hues and warm wooden tones exudes distinguished yet welcoming atmosphere. It is so nice to find a resort that finds design inspiration in local culture and tradition – it makes guests feel like they are receiving an authentic experience rather than an impersonal one they could find anywhere else in the world.
Accommodation
We stayed in a Three Bedroom Pool Suite which was beyond words. This oversized suite spans over 311 sq meters. It features a lavish living room furnished with comfortable sofas and a dining table for 8, large master bedroom with an equally spacious en-suite and 2 more bedrooms, each with an en-suite and ample wardrobe space. The jewel of the suite is an expansive outdoor terrace opening onto sensational views and a glistening swimming pool.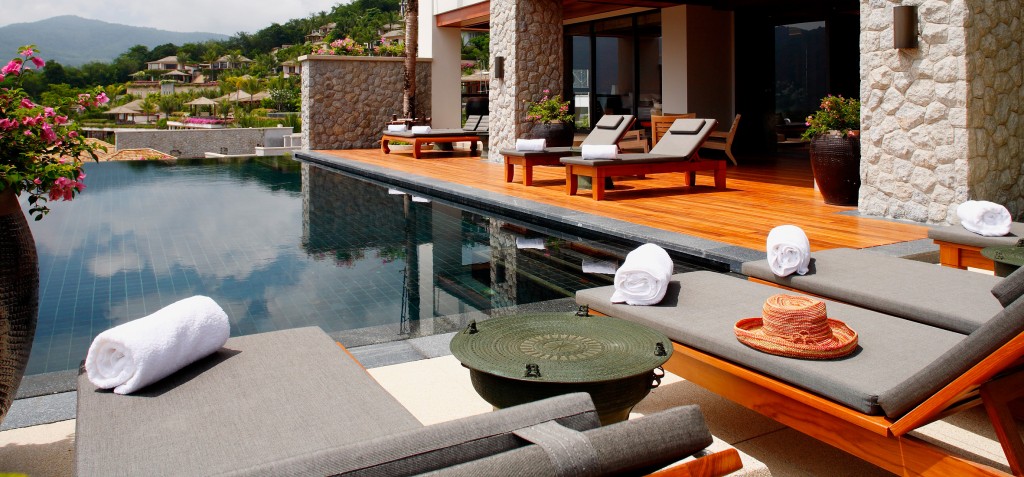 A wonderful feature of the Residence Suites is that even if you book a one bedroom suite you would still get the same size living and dining room as hotel simply locks the bedrooms that are not in use.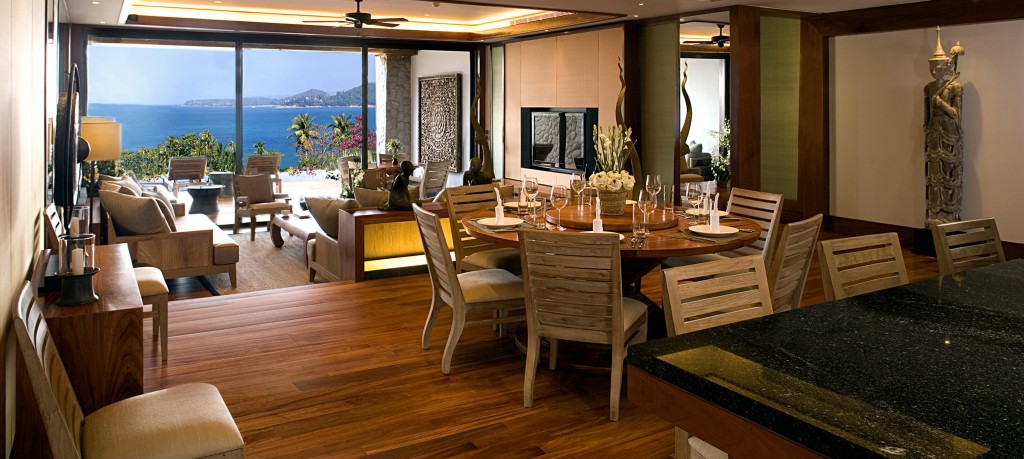 The Residence Suites are the biggest we have seen in Phuket and represent great value for families. 2 Bedroom Suites start from US $1,000 per night.
There are three types of suites to choose from – Pool Suite, Terrace Suite (exactly the same as the above suites just without a pool) and Penthouse Suites with a pool on the rooftop (not advisable for families with young children).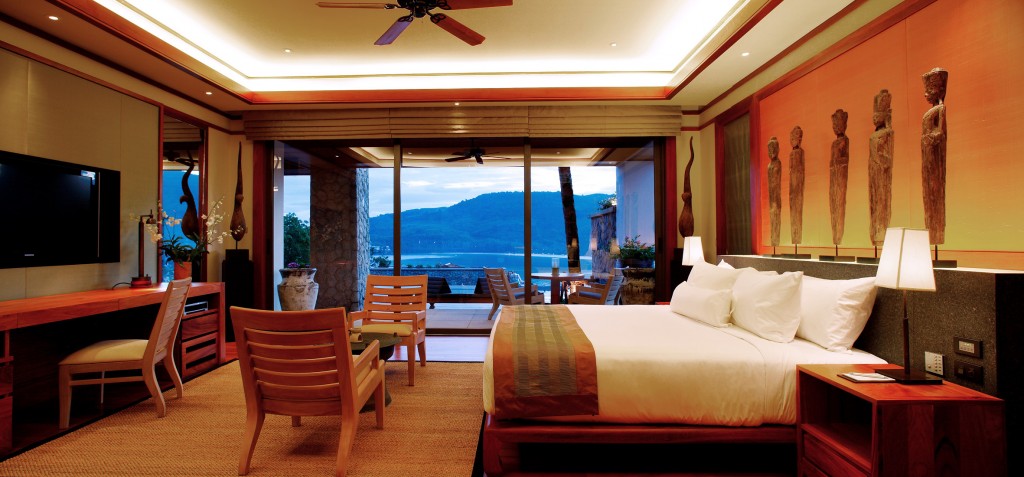 Villas
Villas are located in a secluded section of the resort and represent the ultimate in beach holiday accommodation in Phuket. Villas vary in size from 3 to 6 bedrooms and offer the finest vistas of the ocean and absolute privacy.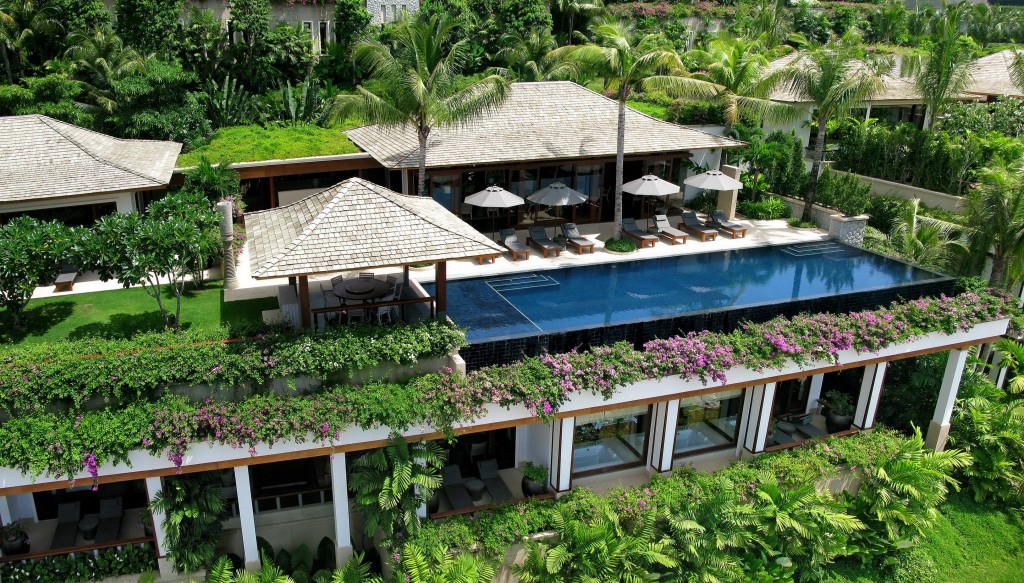 Villas are individually owned hence vary a little in interior design but are similar in configuration – all have large swimming pools, outdoor cabanas, green lawn perfect for weddings, spectacular views and a lot of space. The villas are perfect for parties and special occasions.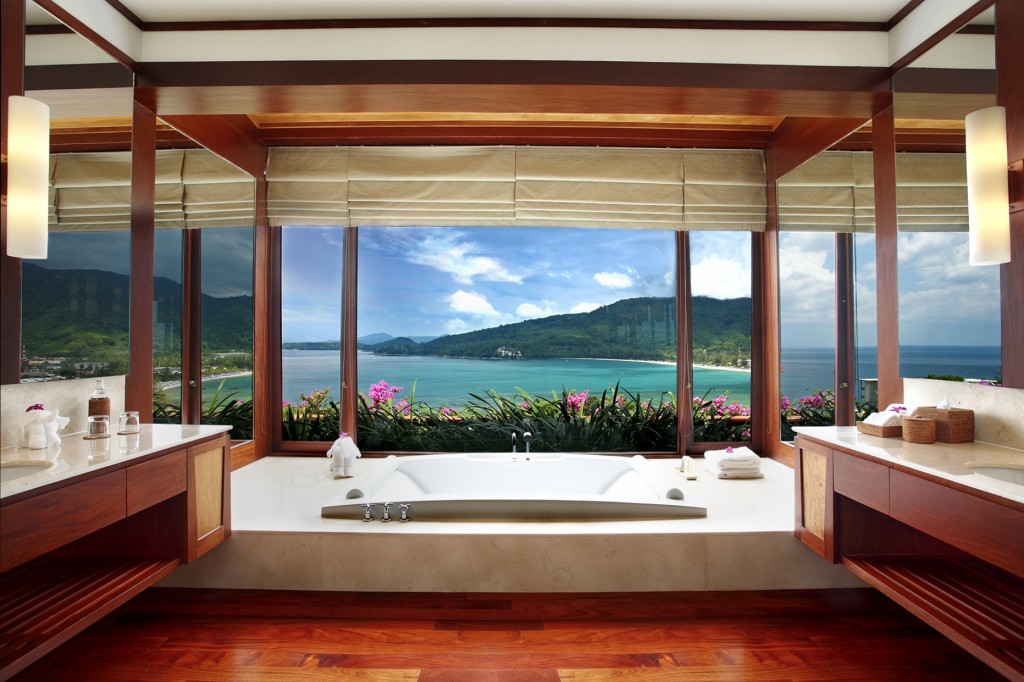 They start from USD $2,000 per night and provide an unforgettable setting for any celebration.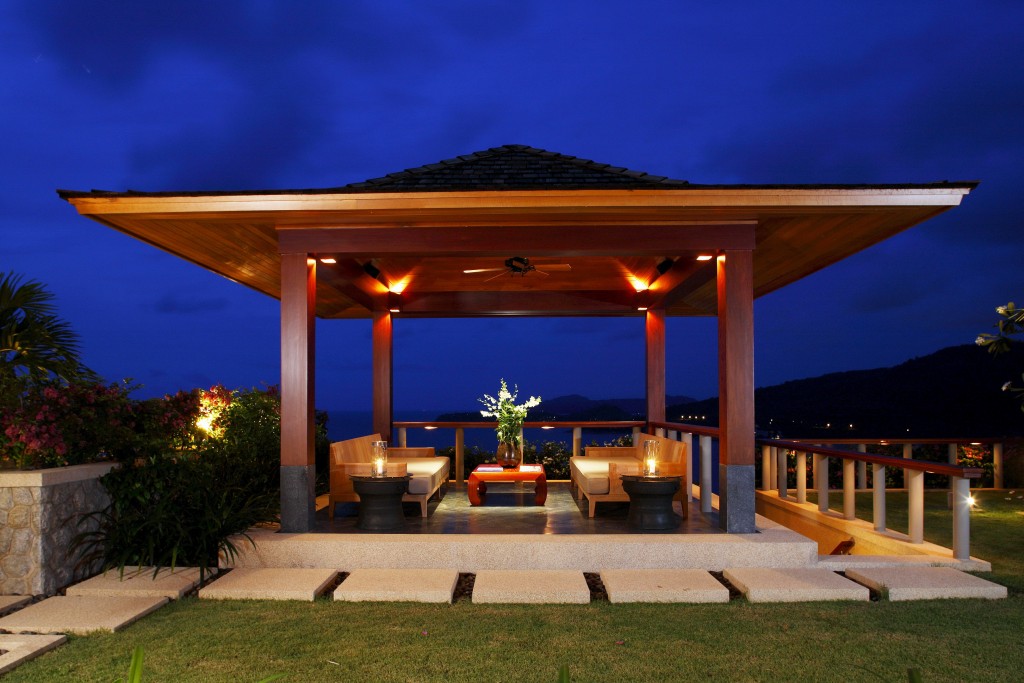 Dining
Andara is home to a very well reputed Thai restaurant 'Silk'. It serves a selection of traditional dishes for lunch and dinner in a poolside setting.
Breakfast has a delightful selection of fruit, yougurts, cold cuts, cerials and anything else your heart desires. We especially loved fresh mango and Asian fruit pomelo as a healthy start to the day. A selection of hot dishes and fresh fruit juices is also available from an a la carte menu. You definitely won't go hungry in Andara! In fact the food is so good we ate way too much during our stay there!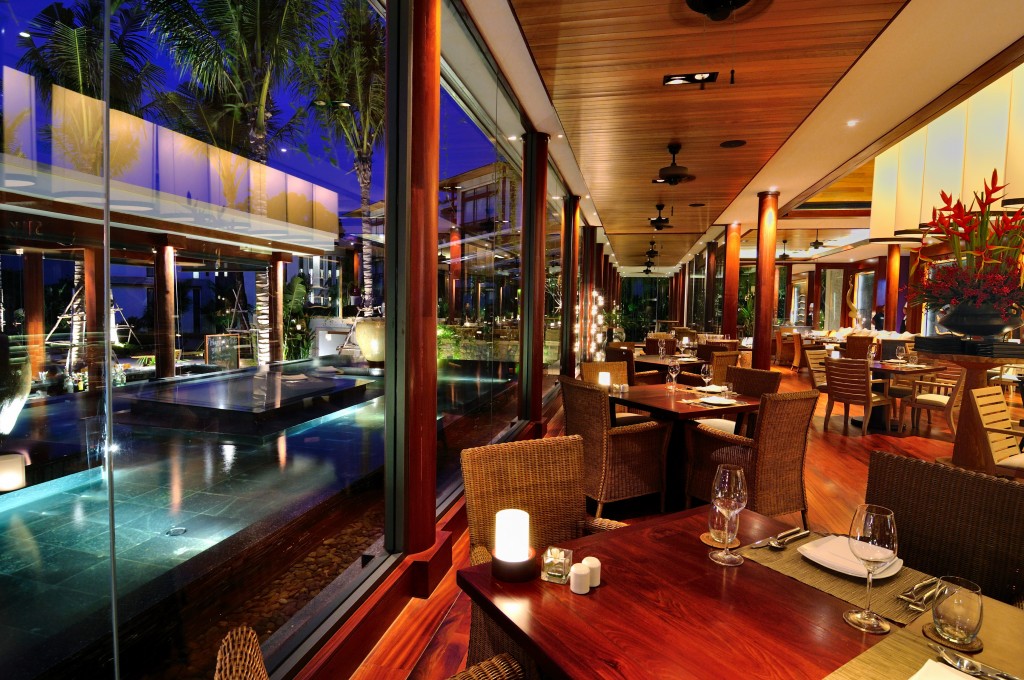 A highlight of our dining experience in Andara was a Sunday brunch. It attracts not only hotel and villa guests but also a lot of local expats. Gourmet event goes on from 1-4pm and guests seems to linger on for as long as possible as the atmosphere is fun and elegant. While adults enjoyed the free flowing bubbles and fresh seafood all afternoon, kids had fun too – played hide and seek and swam in the pool with their friends.
Facilities
Andara has a spectacular long swimming pool for those who prefer peace and quiet or, for more adventurous guests, it offers access to a nearby Kamala Beach. Hotel's shuttle bus takes you there in no time and staff set you up with mats, towels and water. While it is not as luxurious as having a private beach with comfortable deck chairs, it was still a lovely outing.
There is no Andara café on the beach but hotel can pack you a little picnic basket on request.
Out of the two beach locations choose 'North' – it is more quiet and has nicer water for swimming.
Other fantastic activities we tried in Andara were morning group classes – boot camp, boxing, yoga held either in the gym or outdoors. Hotel also boasts tennis courts but we didn't have a chance to experience a lesson.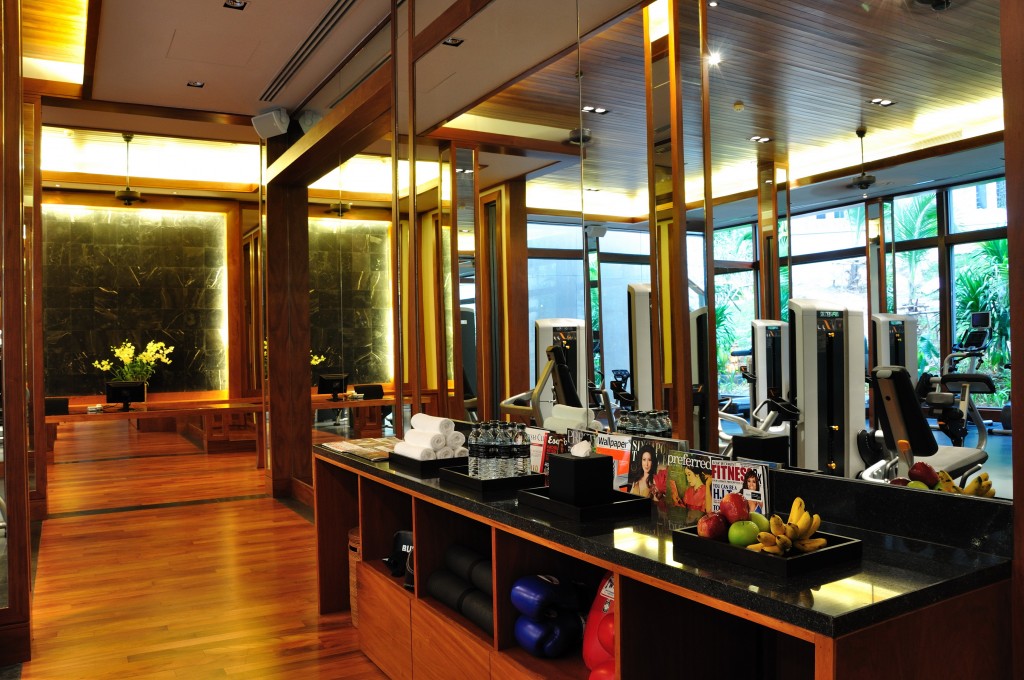 The Spa
The Spa has 5 beautifully decorated double suites, all designed in a traditional Thai style – a lot of black, gold and orange. Very pretty décor and amazing oversized black granite baths for romantic treatments.
The menu is very user friendly and features a few core treatments like massages, facials, manicures and pedicures. We chose a relaxation massage which was wonderfully relaxing just as the name suggests. I would recommend adding a bath to the end of any treatment and experiencing the spa together with your loved one. An experience to remember.
Andara Luxury Yacht
If you can be seduced to leave your beautiful Andara suite or villa for an outing in Phuket, look no further than Andara's ultra luxurious 35 meter motor yacht 'Celebrity'.
It belongs to the resort owner and gives hotel guests an opportunity to explore Phuket from the sea in ultimate style. It can be charted for a day trip or even for an overnight adventure.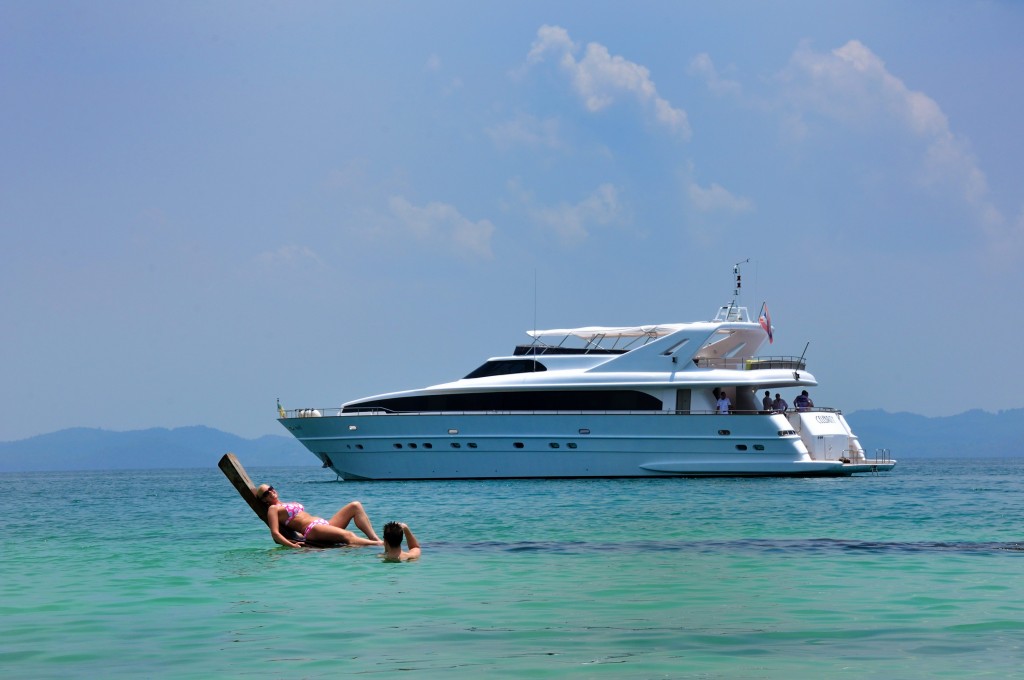 Kids At Andara
Andara is perfect for families with young children or teenages. Younger guests can enjoy kids club and different activities on offer. Pizza making was a hit with my little ones. Teenagers could try Thai Boxing class, have a game of tennis or indulge in various motor sports available at Kamala beach.
The Lux Traveller Loves
Traditional in style yet very luxurious oversized accommodation (suites vary from 153 sq m one bedroom suite to 836 sq m four bedroom suite)
Amazing villas – perfect for any special occasion
Sensational views from your private terrace, especially at night
Good size swimming pools in the Pool Suites
Exceptionally thoughtful staff
Wonderful Sunday seafood & champagne brunch (highly recommend it, even if you are not staying at Andara)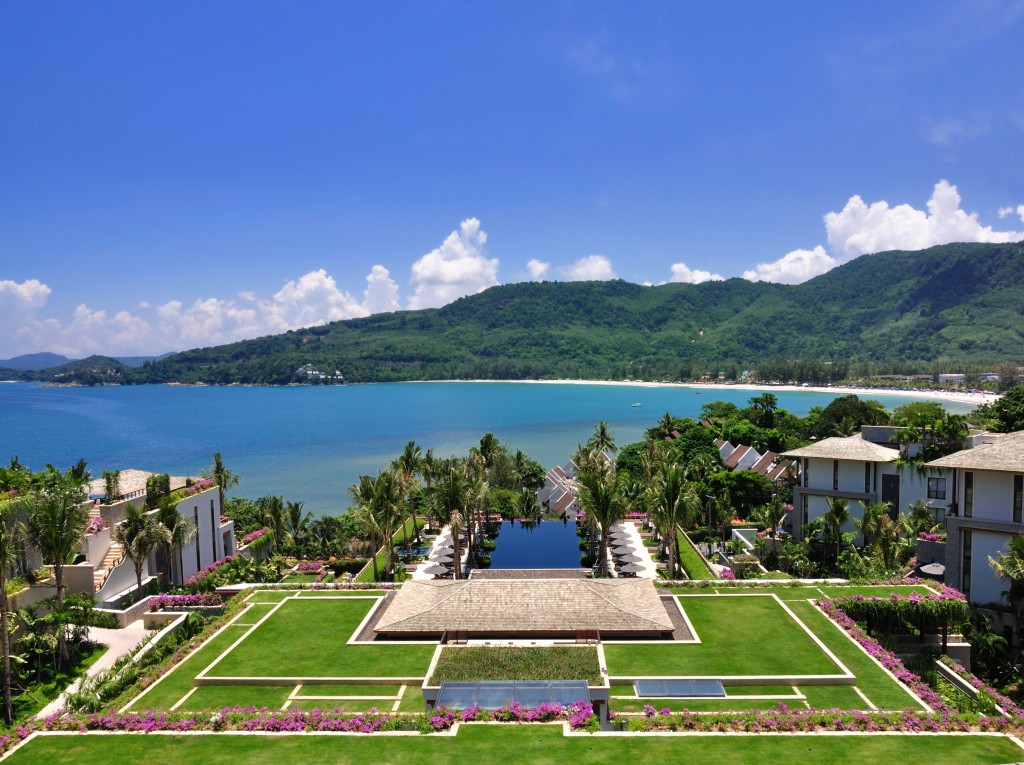 Splitting Hairs
Beach set up is not ideal but will hopefully change in the near future
All In All
Andara is a fantastic resort for families who want to stay in luxury and not compromise on space. Excellent service and value for money make Andara one of our firm favourites in Phuket! Highly recommended!