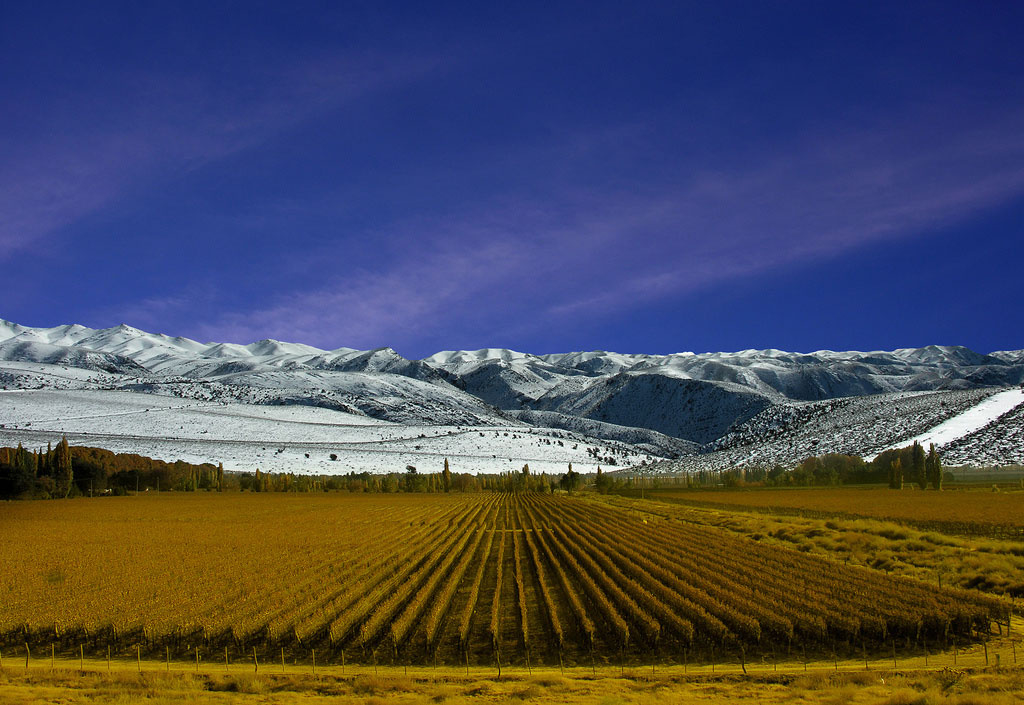 Argentina's premier wine region, Mendoza, artfully combines rustic vineyard experience with elegant restaurants and hotels. The dusty towns, backed by the towering Andes Mountains and expansive, sparsely populated, and heavily irrigated desert landscape remind visitors that winemaking is merely romantic farming.
Twenty years ago there wasn't much here, except for the arid landscape. Winemakers hardly connected with international markets, sported overalls, and for the most part, ignored modern enological techniques. The wines reflected this indifference.
But today Mendoza is strikingly European and you can easily discover hundreds of good wines. The 2002 financial crash was actually a blessing for the Argentinean wine industry. The devaluation of the peso allowed winemakers to export high-quality vintages at very low prices, meanwhile making wine at a lower cost. Real estate prices also dropped, encouraging investors to purchase prime wine acreage.
Today the result is a thriving wine scene with new hotels, restaurants and bars, as well as adventure sports. So prep your palate for Latin America's largest winemaking region, situated some 600 miles west of Buenos Aires.
Mendoza Luxury Hotels
The Park Hyatt is by far the most renowned hotel in the city, located in downtown Plaza Independencia. While not located on a vineyard, the hotel features a vinoteca lounge, a spa with Malbec-based treatments, and expansive gardens.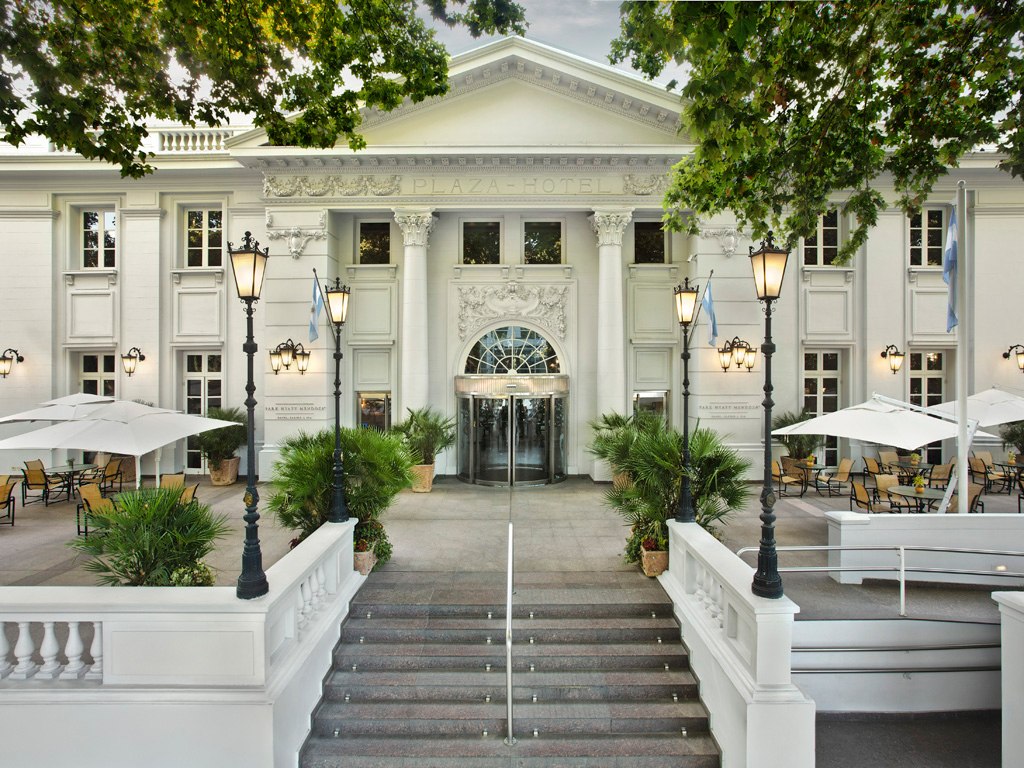 Outside of the city there are numerous lodgings associated with local wineries and vineyards. Cavas Wine Lodge, La Posada de Vistalba, and Entre Cielos are among the top accommodations near Mendoza. Or stay in one of the smaller rural towns like Maipú, Godoy Cruz, or Luján de Cuyo, with charismatic inns and breathtaking mountain views.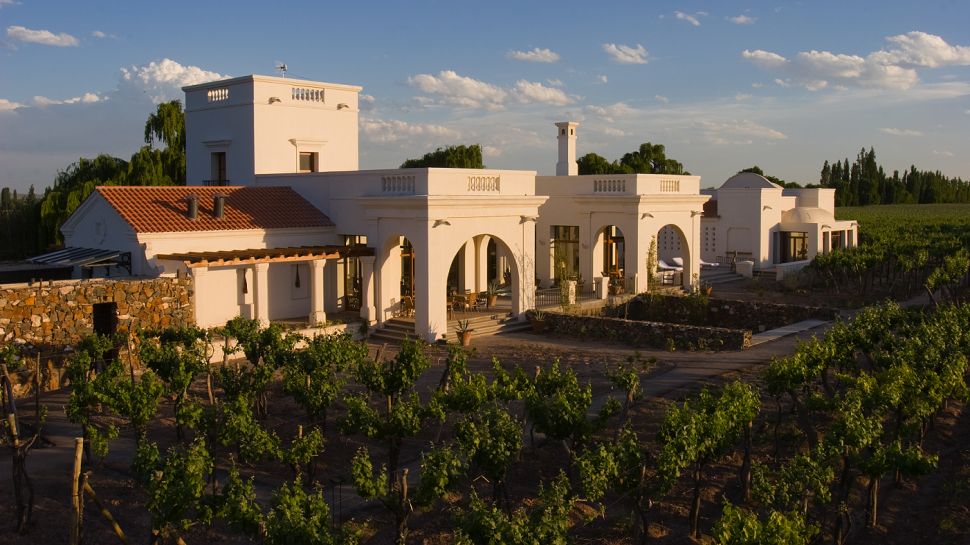 Taste Of Mendoza
If you choose to stay in the small charming city of Mendoza, you will need a car, bike, or horse to visit the wineries. Many of the best wineries are located 30 minutes to two hours from downtown Mendoza. Taxi drivers are available for multiple day trips at about US$100 per day. But if you want to see the region in true style, consider renting a vintage Citroen from Slowkar for about the same price.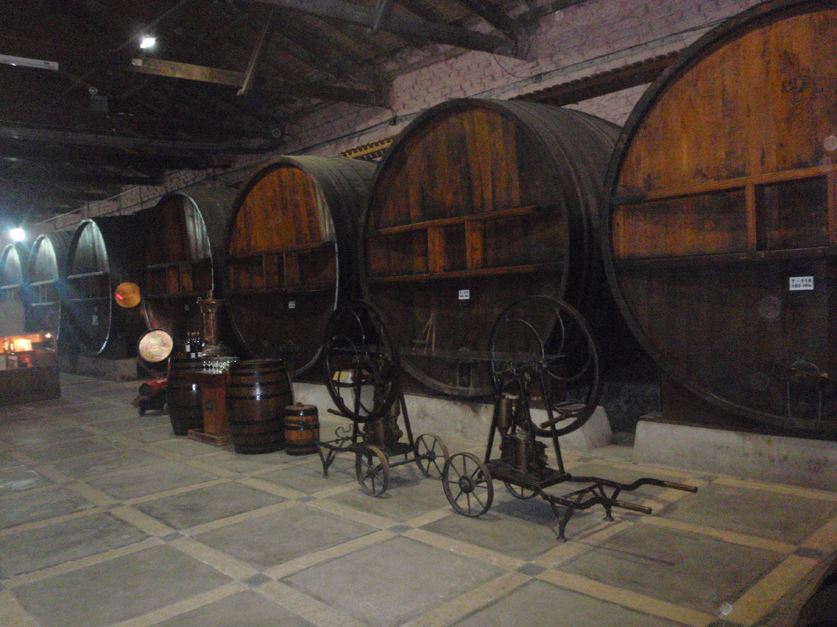 It's not only the oenophiles who enjoy Mendoza. Foodies can find something to rave about too. At just about every restaurant in Argentina, you can find steak – the nation's most well-known dish. But as good as the rosy fillets of beef are, there are plenty of other sophisticated, imaginative platters to discover.
Brindillas, a restaurant about 20 minutes from downtown recently re-opened after chefs Mariano Gallego and Florencia D'Amico returned from a three-year sabbatical, cooking in Spain and Tokyo.
Bodega Ruca Malen's restaurant faces the Andes adjacent to a vineyard and has an incredible five-course daily tasting menu which pairs local wines with seasonal dishes. Envision beet root cooked in honey and cinnamon with burned goat cheese alongside a Ruca Malen syrah and plump chorizo with criolla sauce complimented by crisp malbec.
Mi Tierra is situated in a restored town house displaying vineyard photos from local wineries, but you'll be too focused on your smoked wild boar and flights of wine to notice.
The city's most famous chef is Francis Mallmann, a wood-fired grilling master. In his flagship restaurant 1884, parillas, barbecues, cast-iron griddle, and wood-fired ovens are a feast for the eyes. The star of the menu is the seven-hour-grilled lamb with mashed potatoes.
The most important meal of the day
Stop into Maria Antonieta. The bright whitewashed interior and sidewalk seating are lovely spots to pass the time, sipping coffee and reading the paper or surfing the web using free Wi-Fi. Start your day with a fresh squeezed juice, poached eggs, and a homemade muffin.
Indulge And Detox
Romantic outdoor thermal pools in the heart of the Andes, Termas Cacheuta, provide luxury R&R. The hotel and spa offer massages, a diverse buffet (including warm bread and cheeses). Located just two hours outside the city, make it a day trip or a multi-day refreshing spa vacation.
If you're looking for something a little closer to town, the Entre Cielos resort and vineyard has an excellent spa just 20 minutes from Mendoza. The services include lymphatic drainage massages and facials, steams, and scrubs.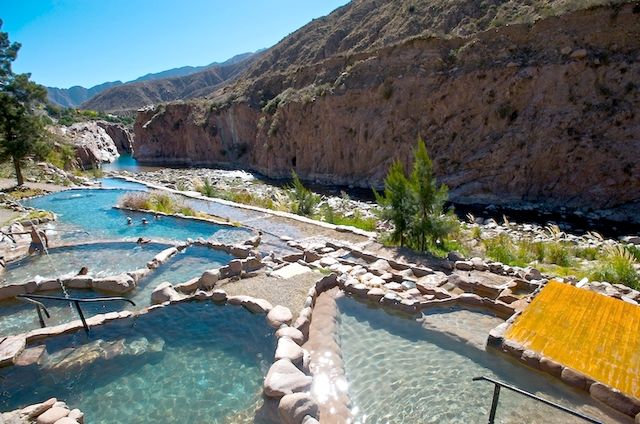 Melissa Reichwage is currently living in Colombia and has traveled extensively in North and South America, Europe, Southeast Asia, Africa, and Australia. With a Master's in Public Health, focusing on Global Health and Development, she will continue exploring and learning about solutions available to overcome the pressing issues of our time. This article was written on behalf of South America Vacations, specializing in personalized tours to Mendoza and other areas of Argentina and South America.