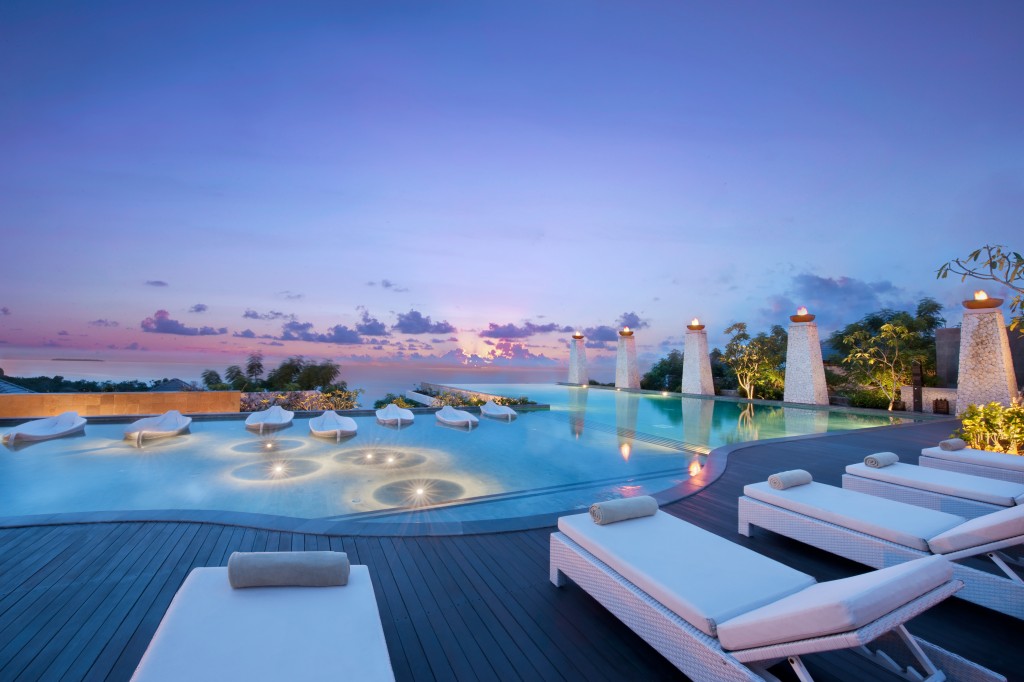 the lux score
96
the lux score explained
Service 10
Rooms 10
Food & Beverage 9
Ambience 9
Attention to Detail 9
Generosity & Value 10
Wow / Hip Factor 10
Facilities 9
Location 10
Fit to Promise 10
Banyan Tree was our first stop on this trip to Bali and one of the most memorable ones. Banyan Tree is a beautiful romantic resort located on a cliffside high above the Indian Ocean in Ungasan, the most exclusive area in the south of Bali.
Arrival
After a long flight it was a relief to find our driver at the busy Denpasar airport. He has taken our luggage, helped me get a local SIM card for my Iphone, took me to the ATM to get some local currency and went to fetch the car.
The trip to the hotel in the spacious air-conditioned car took about 40 minutes, a pleasant drive.
Once at the resort we received such a warm welcome! We were greeted by name and escorted to the lobby for the Balinese welcome and blessing ceremony. After a flower in our hair, blessed water sprinkled on our heads and a little pinch of rice on our foreheads we were as good as new – welcomed and blessed! 🙂
After this lovely ceremony we were taken to our villa by a golf buggy.
Accommodation
Banyan Tree is 5 years old now but it is so perfectly maintained that it looks and feels new.
The resort has a large beautiful territory with perfectly manicured gardens that bloom with frangipanis, bougainvillea and other colourful plants and flowers.
It is an absolute pleasure to stroll through the resort's grounds during the day and admire the views, the colours, the gardens and the sounds of nature.
Banyan Tree offers 72 luxury villas – 59 one-bedroom, 11 two-bedroom and 3 astonishing three-bedroom Presidential villas.
We stayed in a One Bedroom Sea View Villa and it was absolutely perfect. This stunning villa sprawls over 403 square meters, offers serene views towards the Indian Ocean, 10m lap pool, outdoor spa and a bale for outdoor living.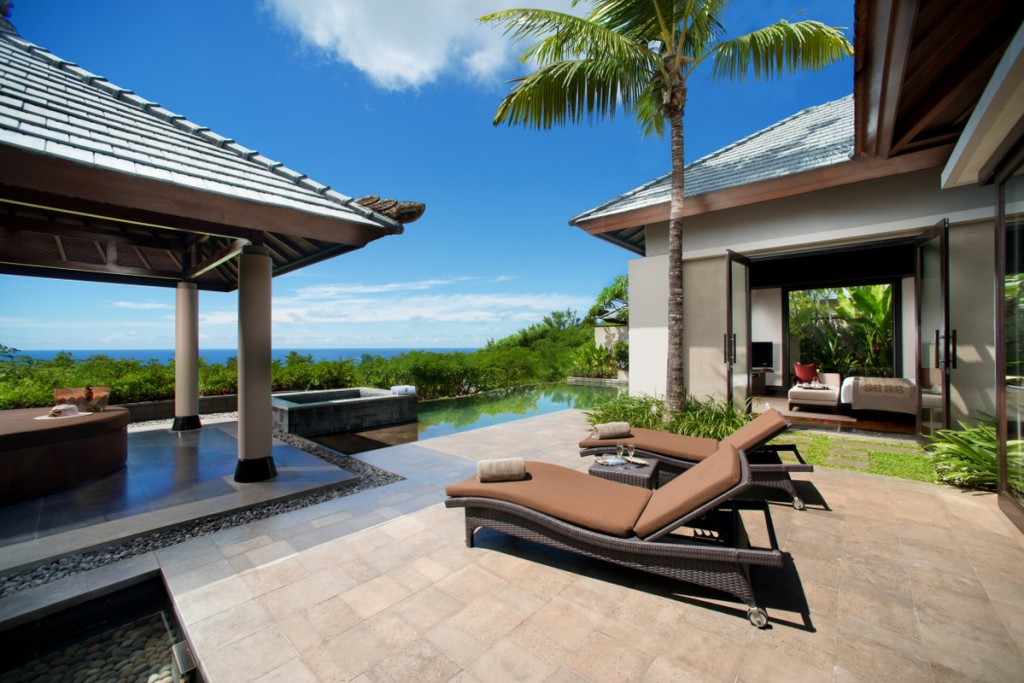 The interiors are equally impressive – the villa offers a luxurious and spacious living room that opens up onto the garden and pool area and a Balinese style romantic bedroom that opens up onto a sensational view and is right by the pool's edge. That's a 'Banyan Tree way' to wake up – hop into the pool straight from your bedroom to let the energy flow through your body and to soak up the enchanting views.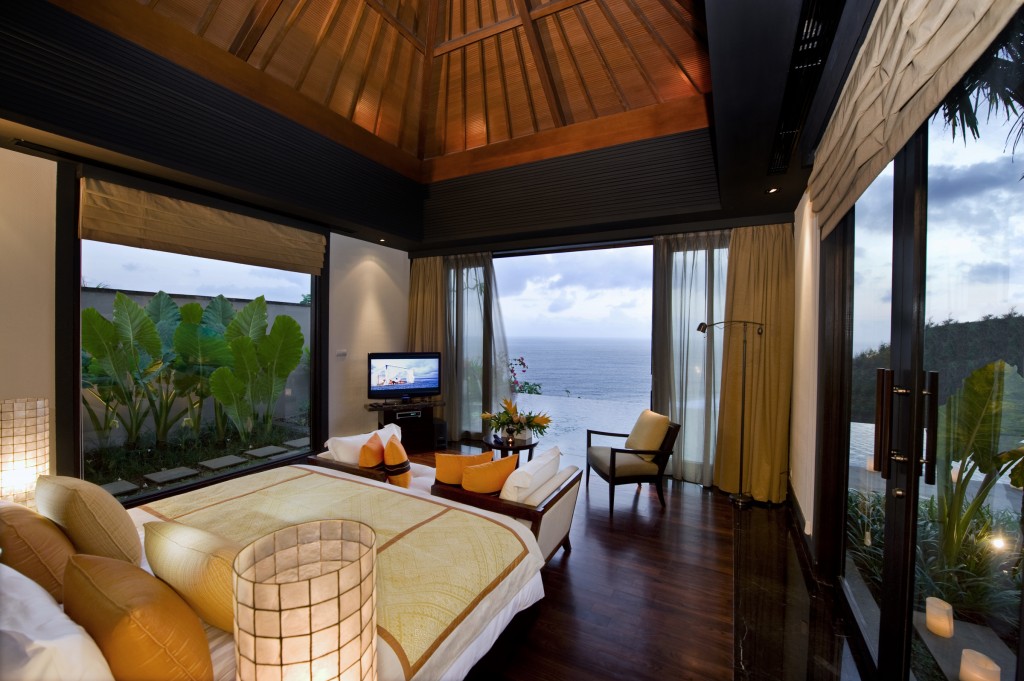 I like to take my mornings a little slower and I took my time to enjoy every morning to just take in the views – it was so healing and relaxing.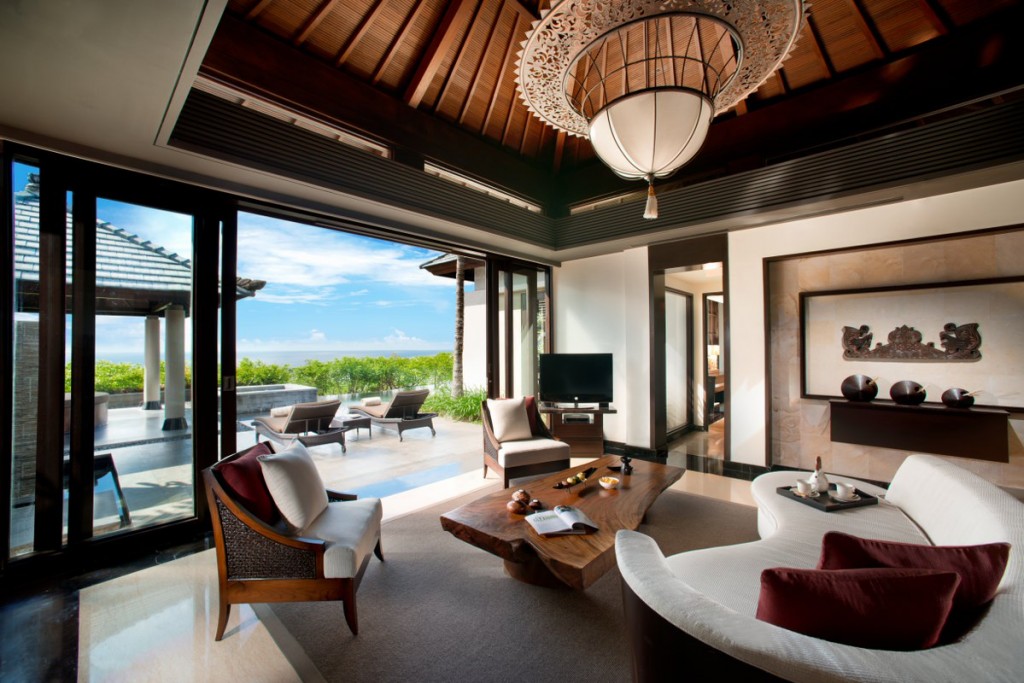 Another wonderful moment we have enjoyed in our villa was when local monkeys came for a visit. They had a play near our pool and delighted the kids to no end. So lovely to be so close to nature.
Banyan Tree has quickly become one of our absolute favourites in Bali and I couldn't recommend it highly enough.
More about Banyan Tree luxury villas – all villas are equipped with BOSE sound systems, have large flat screen TVs in both rooms and Ipod docks.
Huge marble bathrooms offer divine Banyan Tree amenities, little toiletries' bags you could take away as a memento, an oversized double bath perfect for a romantic rose petal soak, double vanities and make up tables. Perfect setting for a long stay.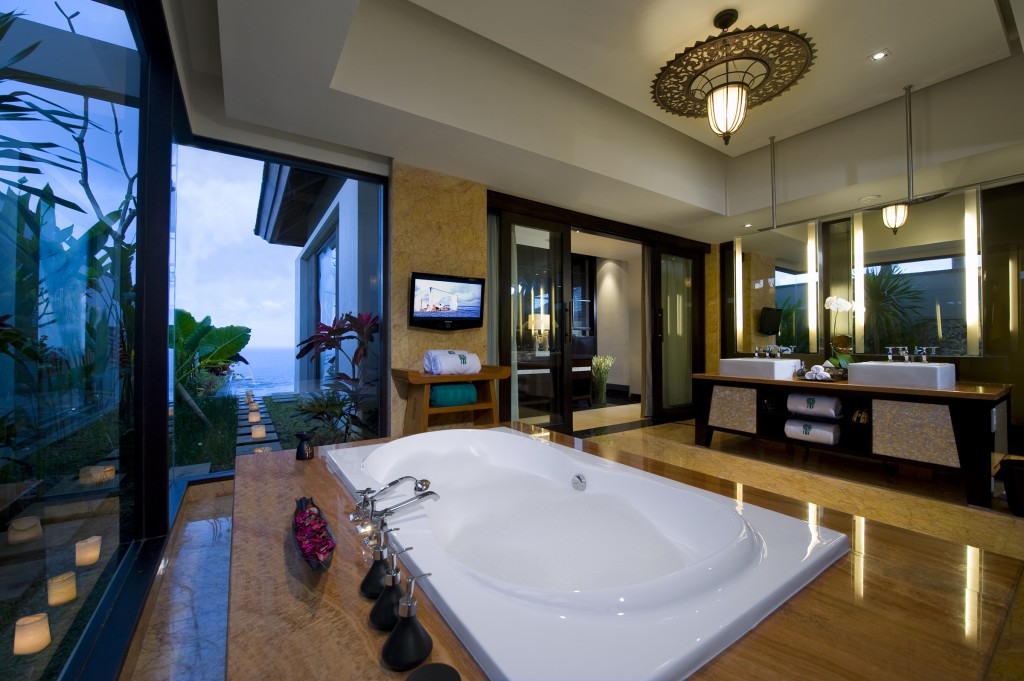 Wardrobe area had plenty of room for our luggage, so even though we don't travel light we managed to keep all our belongings out of the way.
The villas and gardens are also very private – they are absolutely perfect for romantic couples wanting complete privacy and seclusion.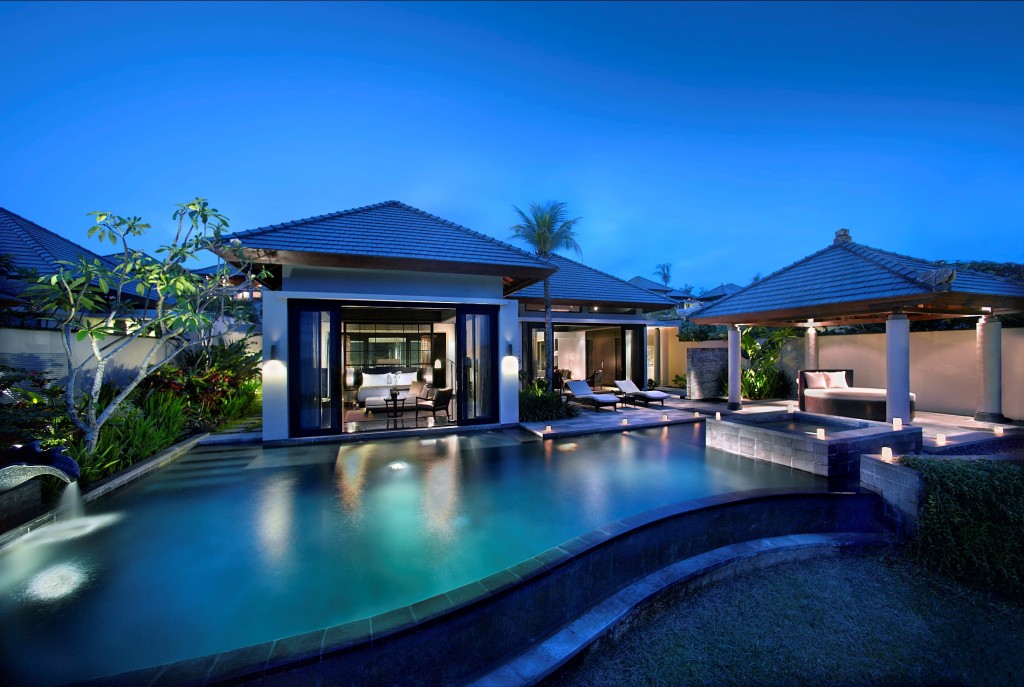 For families wanting a little more atmosphere and interaction, the main pool has a few guests around it and was a lovely place to spend a few hours in the mornings.
Our one bedroom villa has perfectly accommodated my family, however if you are travelling in a bigger group Banyan Tree offers two bedroom villas and absolutely stunning three-bedroom Presidential Villas that feature 3 bedroom pavilions, bar room, 20m swimming pool and a large garden perfect for entertaining.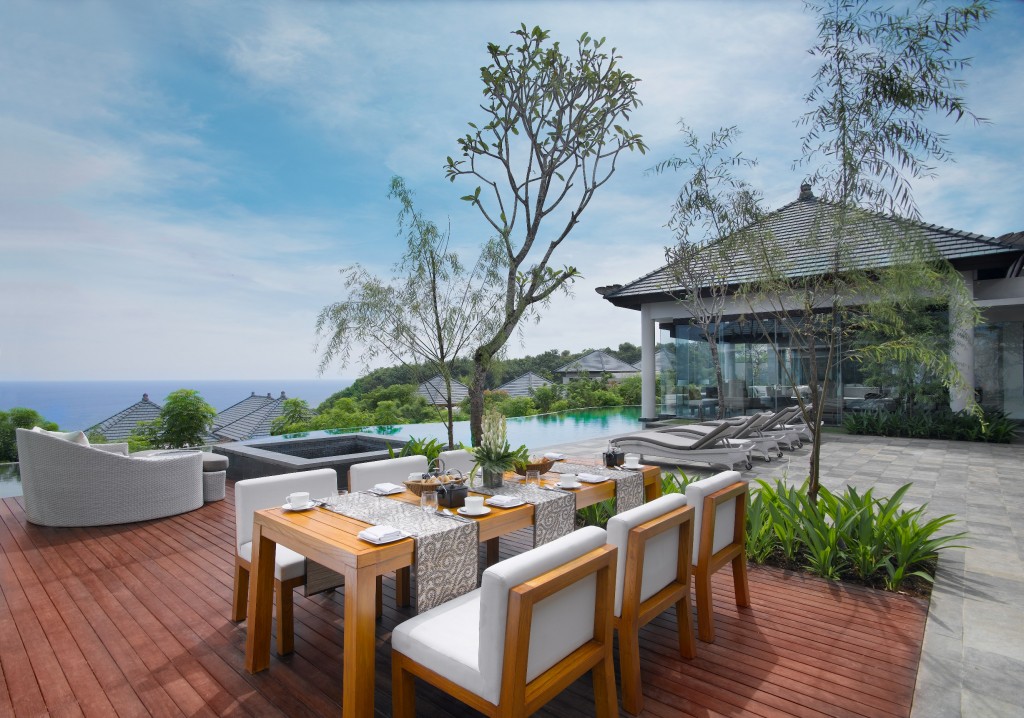 Dining
I'll start with breakfasts as it is our favourite meal of the day and we took a lot of time to enjoy them.
Main restaurant Bambu serves breakfast, lunch and dinner and all three offerings are excellent. Breakfast at Banyan Tree is one of the best in Bali. It is served buffet style and offers a wide variety of fruit, strawberries, beautiful selection of freshly baked breads including European dark rye varieties, home-made jams, pastries, smoked fish and meat, green salads, cheeses and many local Asian delicacies including even a Peking duck one morning. Absolutely fantastic!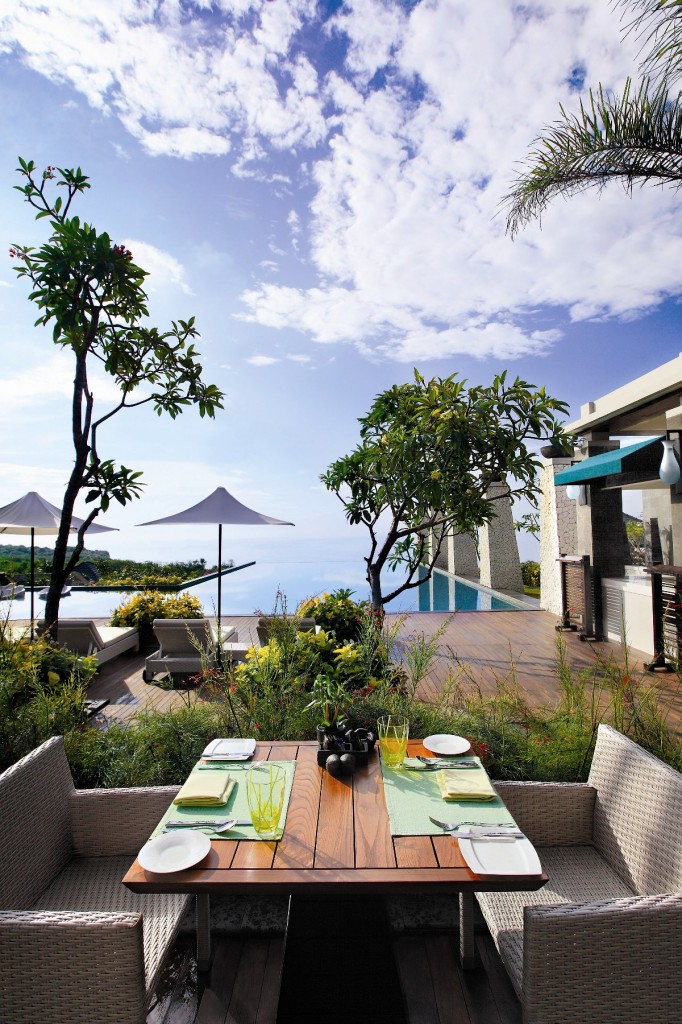 We used to come early, around 7am and enjoy our al fresco breakfast for a few hours – taking in the views, finding inspiration in the beautiful surroundings, writing articles I had to catch up on and slowly indulging in the local delicacies. Kids had fun playing under the frangipani trees and having an occasional dip in the pool between the mouthfuls. Blissful mornings!
Lunch menu has a good mix of local and western favourites and can be enjoyed either in Bambu, poolside in your cabana or in the comfort of your luxurious villa – it is fully set up for a family meal with an indoor dining table for four.
Dinner is a gourmet affair at Banyan Tree. Jumana, resort's fine dining restaurant, has won The Best Restaurant In Indonesia award for 2014 and it truly deserves this status.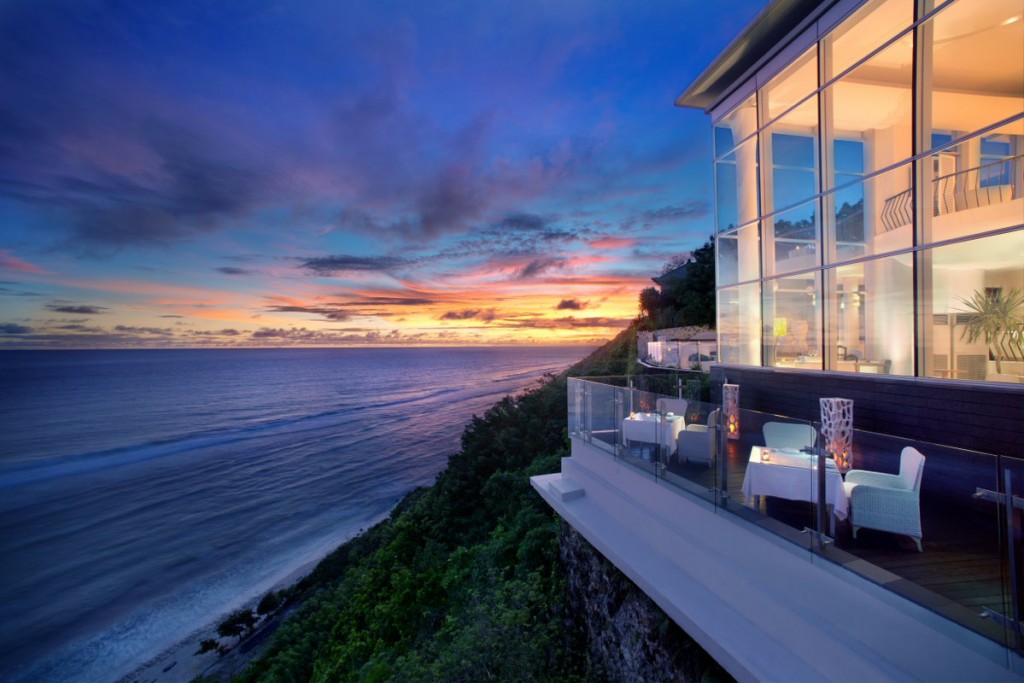 We had a pleasure of enjoying a personalised degustation menu in Jumana and it left us in awe of how skilful the chef is and how pleasant the atmosphere.
We indulged in Lobster soup, Ama Ebi Tartar, Waguy Duo (braised short ribs and grilled strip loin) served with crispy green vegetables and followed by a selection of mouthwatering deserts.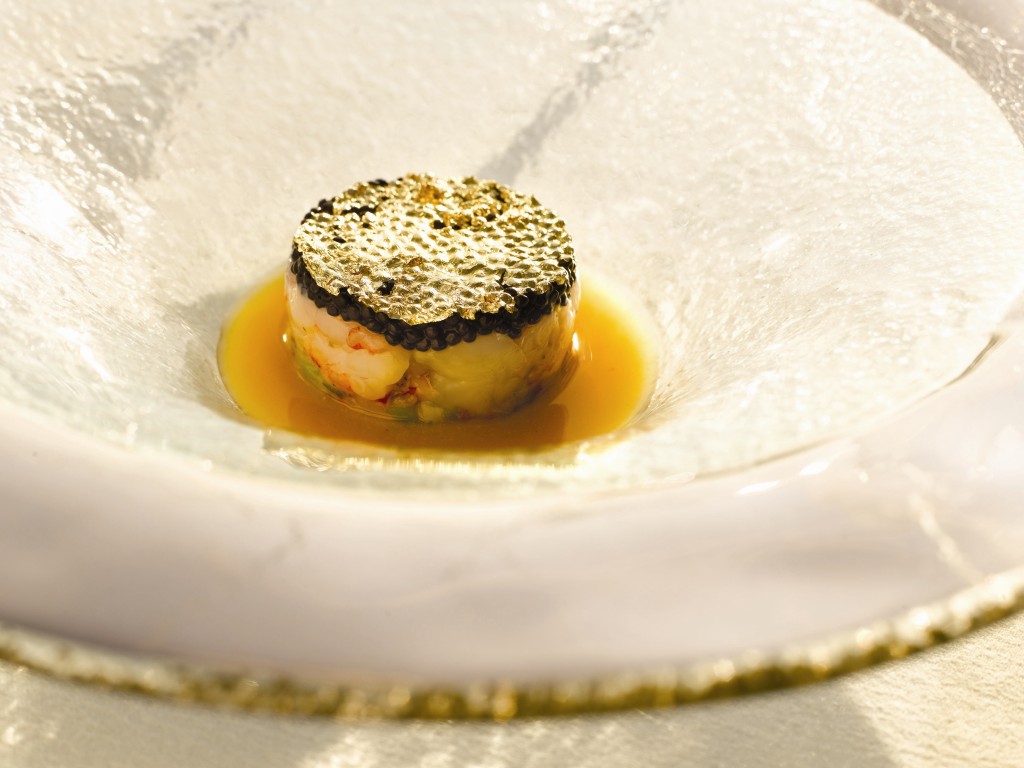 It was a stunning meal in a sophisticated setting with silver service! Couldn't recommend it highly enough.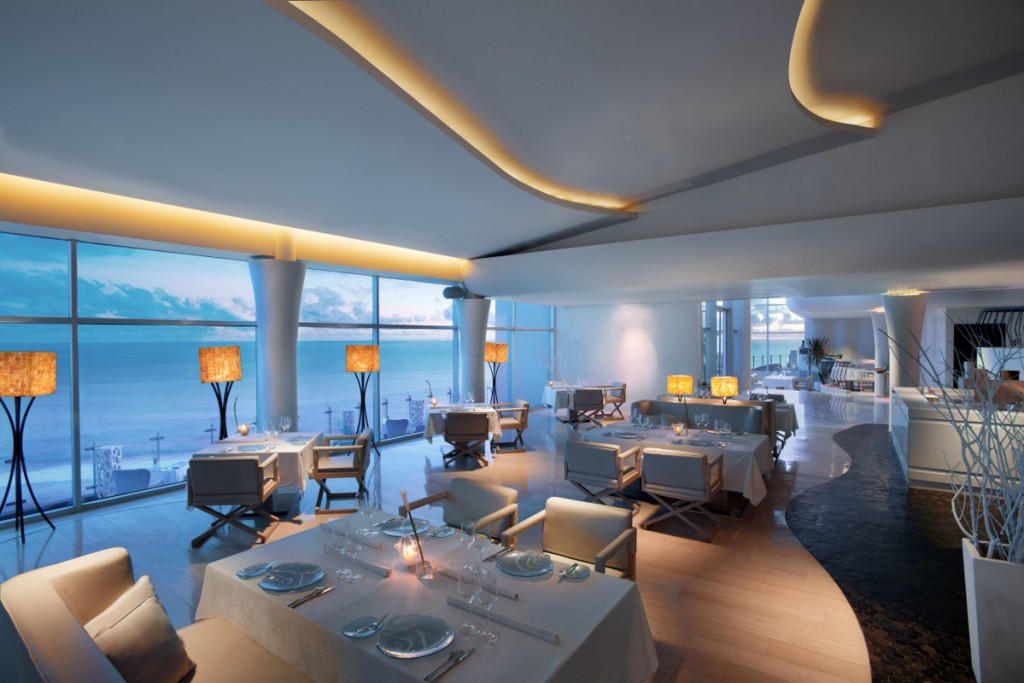 On the nights when you'd like to have a simple meal there are 2 other restaurants to choose from – Bambu for beautiful local dishes or Tamarind for healthy intimate meal set up by the spa pool.
Being such a beautiful romantic resort it is often booked for weddings and on those days Bambu might be closed for a private function. It might be a good evening to venture out and try one of the nearby restaurants for a different experience. We highly recommend nearby Warung – best Indonesian cuisine in Bali (this restaurant is located in Alila Uluwatu, 10 min drive away) or Il Ristorante in Bulgari Resort, also 10 min by car. Both restaurants are excellent and will ensure a great night out.
Facilities
Banyan Tree mainly caters for couples and does it really well.
There is a wonderful spa that offers a lot of couple treatments, a gym for those who don't want to leave their exercise routine at home and two large swimming pools.
Banyan Tree is supposed to have a private beach but it is currently under construction. If beach is your thing you can ask the staff to organize a visit for you to the nearby Finn's Beach, by far the best beach in Bali.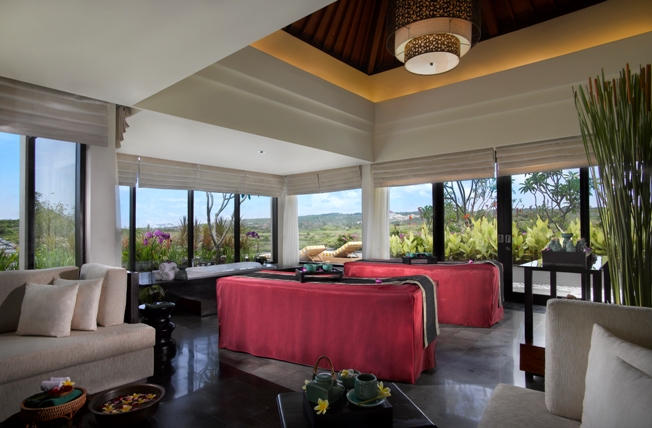 Banyan Tree also offers complimentary group yoga lessons twice a week.
But main focus of the resort in relaxation. We spent our days eating, swimming, reading books, writing and just rejuvenating. If you live in a fast lane in your home town, Banyan Tree will be a perfect place for your holiday.
Children at Banyan Tree
Children are welcome at Banyan Tree even though I wouldn't say that the resort specialises in family travel. There is a one-room kids club but it didn't offer any activities based programs for the little guests.
The Lux Traveller Loves
The most spacious and luxurious one-bedroom villas in Bali
Large and warm swimming pools in every villa
Beautiful staff – everyone we met was so friendly and courteous
Excellent spa – I kept coming back every day
Wonderful five star breakfasts
Memorable dinner at the award winning Jumana restaurant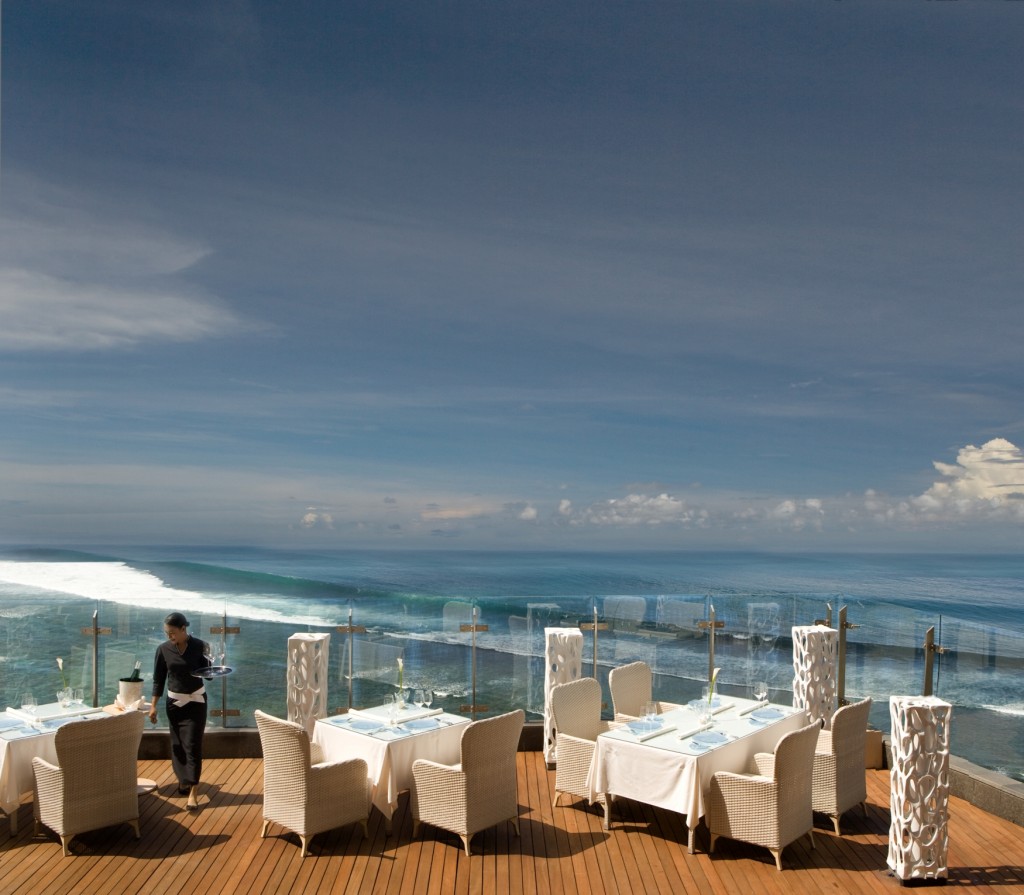 The Lux Traveller Didn't Like
Nothing really – it is a great resort and we highly recommend it!