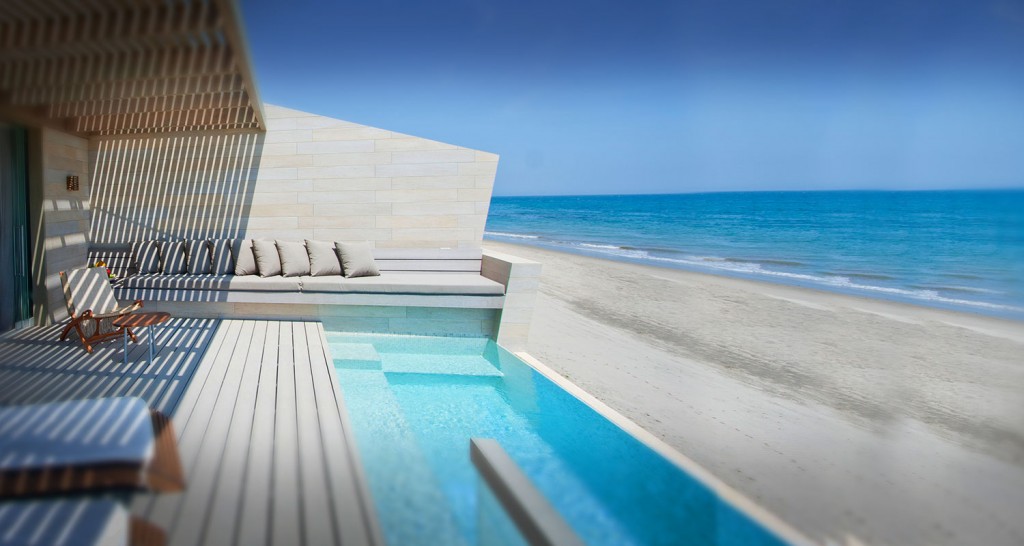 Peru isn't necessarily known for its beaches, unless you happen to be a surfing fanatic. There are, however, some really gorgeous places to get some rest and relaxation. One of these is Mancora.
Las Arennas
While in the past, lodgings were generally limited to the basic variety, there is now a number of more luxurious alternatives, such as Las Arennas. The hotel's small size gives it an intimate feeling. There are Villas (suites with private oceanfront jacuzzis or pools), ocean view suites, ocean front deluxes, and "garden" view rooms. Garden view rooms are not recommended as there is a public walkway past the rooms' glass doors.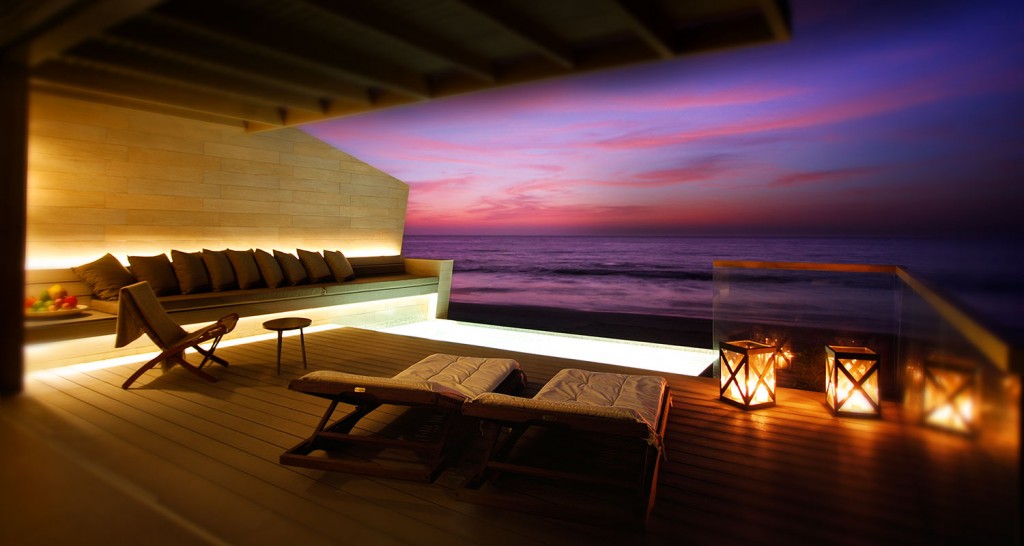 The style of the rooms is modern, with a condo type of feel as opposed to a beach bungalow. Rooms are air conditioned and the beds are extremely comfortable. Get yourself an ocean front room or a villa with your own private terrace overlooking the sea and you may never make it out of there.
If you do venture out though, the pool is a fabulous place to hang out at, sunbathe and swim. Indulge in some food or drinks while you're there. The restaurant is quite good, as is the bar, and the prices are surprisingly reasonable, especially considering you are a somewhat captive audience, with the town being a 15 minutes taxi ride away.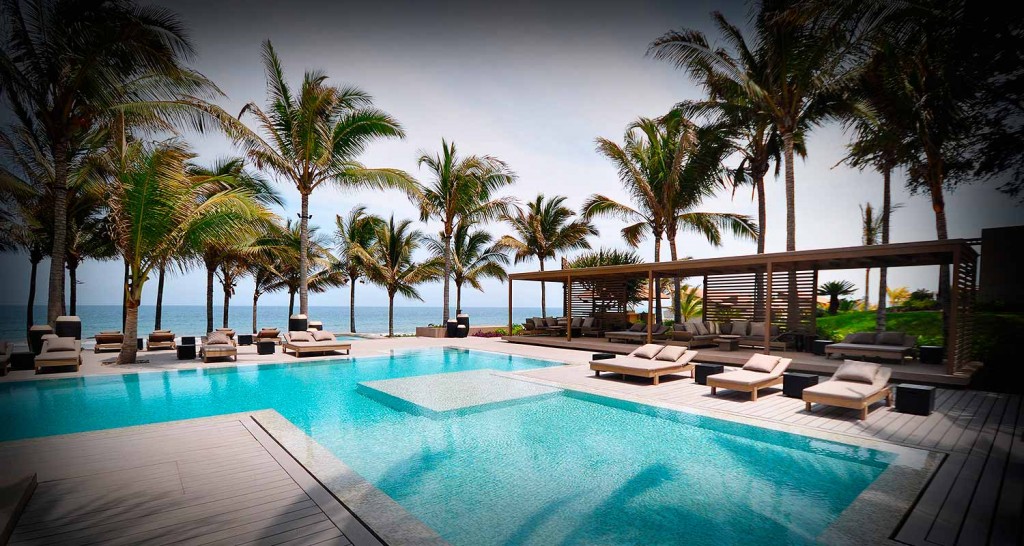 KiChic
Just up the beach is KiChic with a completely different feel. This hotel has a more Asian feel to it. If you're looking for something a bit more romantic, this may be the place for you. The lush vegetation, natural materials and multi-levels of the public areas make you feel like you're in a luxurious treehouse.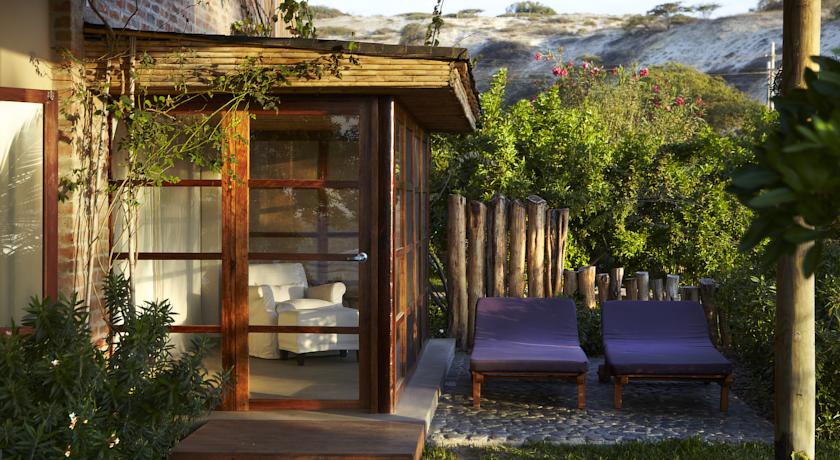 This hotel is known for its daily yoga classes and vegetarian menu. The idea is not simply to relax but to find inner peace and tranquility. Special packages such as detox retreats are regularly offered.
Going along with the feeling of having your own exclusive oasis comes with a higher price tag though. However, the ambiance, the extras offered and the excellent restaurant make it all worthwhile.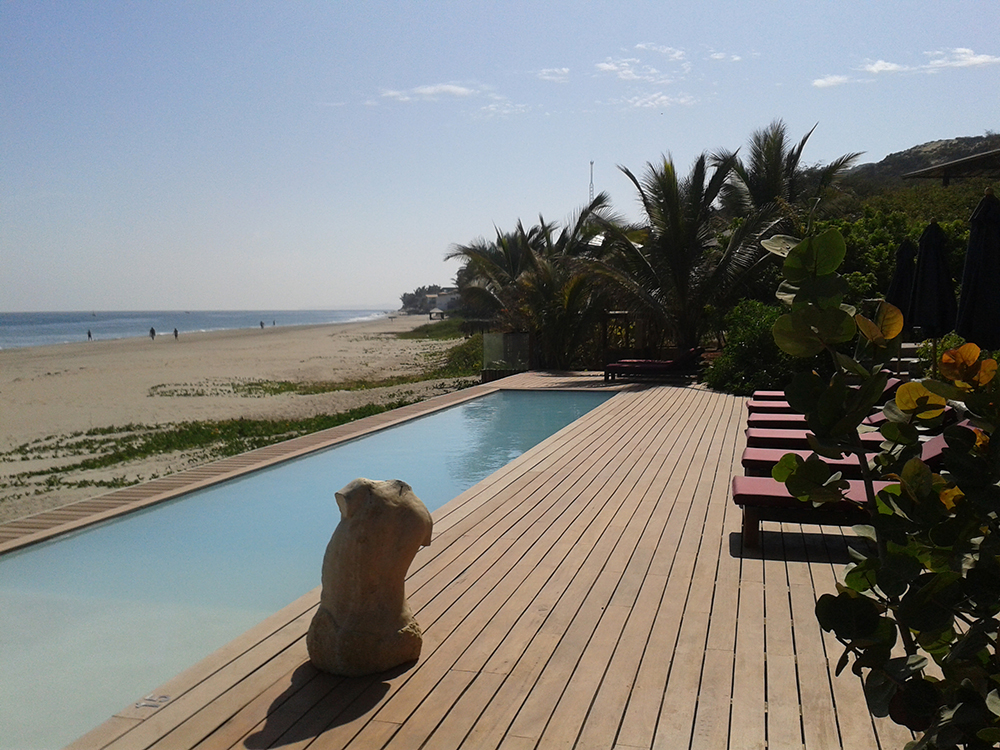 DCO Suites, Lounge & Spa
DCO somehow seems to put it all together – clean modern lines, elegance, romantic touches. All spaces allow for a view of the ocean and access to the beach. The hotel is pure boutique luxury with a hip design.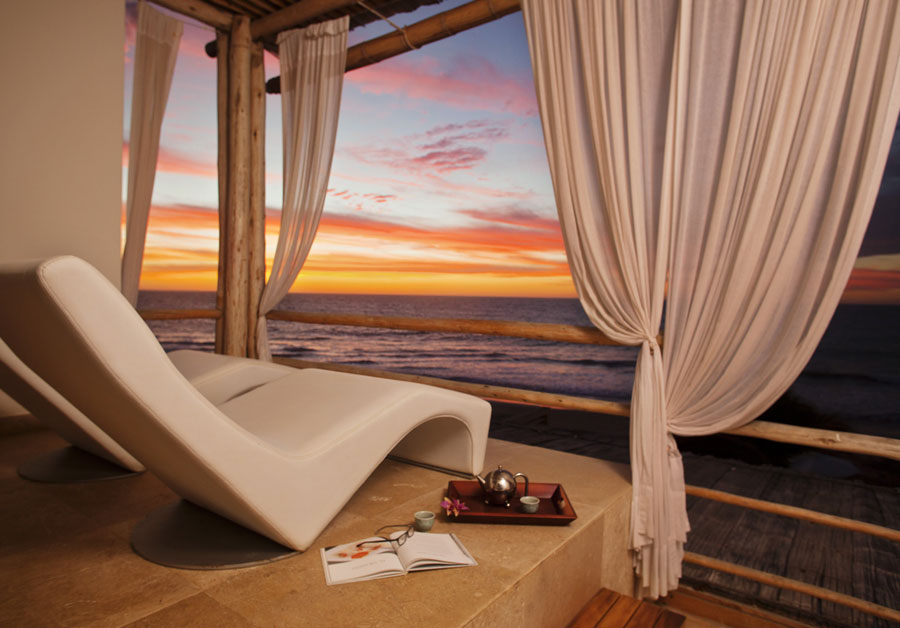 In addition to Ocean View Suites and Interior Rooms, there are Family Rooms, perfect for parents traveling with children over 12.
The spa is a highlight of the DCO experience. Your two and a half hour spa session must be booked before arrival. It includes a massage, private hydrotub, champagne, aromatherapy and more.
Mancora Activities
In addition to the activities provided by the individual hotels, there are many others available through outside providers. Among these are horseback riding on the beach, kite surfing and surfing lessons, snorkelling and more.
Getting There
Getting to Mancora does take a bit of an effort, but it is surely worth your while. After all, if it was really easy to get to, it would be much more crowded. From Lima, you will fly to either the Tumbes, Piura or Talara airport. When you arrive, you will have to take a taxi to Mancora. From Tumbes, the ride is about 1 hr 40 min; from Piura, it is about 2.5 hrs; and from Talara it is about 1 hr.
Originally from the US, Maureen Santucci now calls the ancient Peruvian capital of Cusco home, where she has lived for 6 years, working as a travel consultant as well as writing for Fodors Travel Guide. This article was written on behalf of Aracari Travel, experts in providing luxury tours all over Peru.