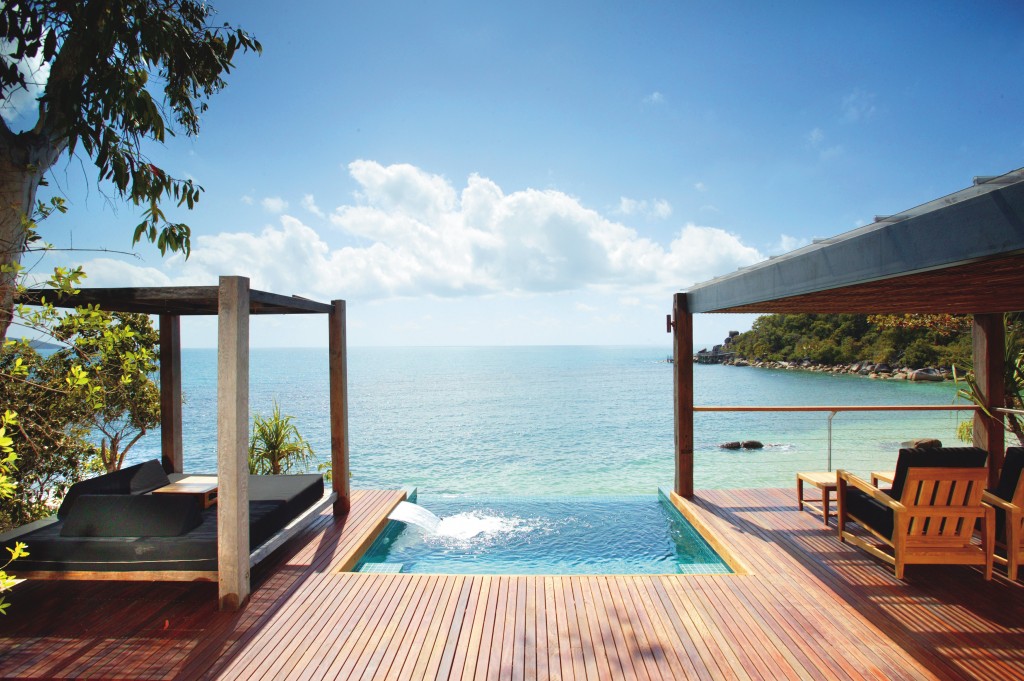 the lux score
93
the lux score explained
Service 9
Rooms 8
Food & Beverage 10
Ambience 10
Attention to Detail 8
Generosity & Value 10
Wow / Hip Factor 10
Facilities 8
Location 10
Fit to Promise 10
Bedarra is a dreamy island in Tropical North Queensland in Australia. It is almost a private island, 'almost' because apart from the resort's 8 villas there are a few holiday homes for rent.
Bedarra is breathtakingly picturesque and remote. For the whole time we were at Bedarra we didn't see any boats go past the island and no visitors stopped by. Just us and other resort guests, the ocean, nature and blissful long days.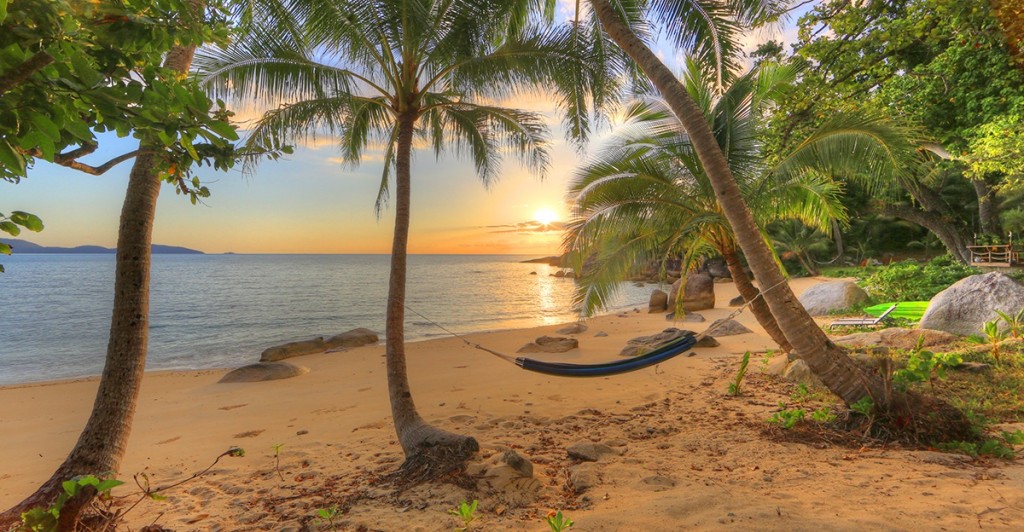 Arrival & Location
To get to Bedarra we flew to Cairns and hired a car to get to Mission Beach. From Mission beach the island is a short 20 min boat ride away. There are more luxurious ways to get to Mission Beach by hiring either a helicopter or a limousine. Helicopter cost is $1500 one way and limousine $600.
The minute you arrive at Mission Beach you know you are in for a surprise. The water is crystal clear and very warm, about 30C and the beach that goes on for miles doesn't have another person in sight.
Family islands, Bedarra is one of them, can be easily spotted from Mission Beach.
On approach we were completely in awe of the spectacular landscape of the Bedarra island. It is surrounded by huge boulders, some arranged in such intricate shapes and combinations that they look almost specially arranged by a man.
On arrival we had a warm welcome from the resort's owner Sam, a fabulous down to earth guy with a sense of humor and a typical Queenslander' surfer boy good looks. He made us feel very welcome by showing around the resort and sending a bottle of French champagne to our villa.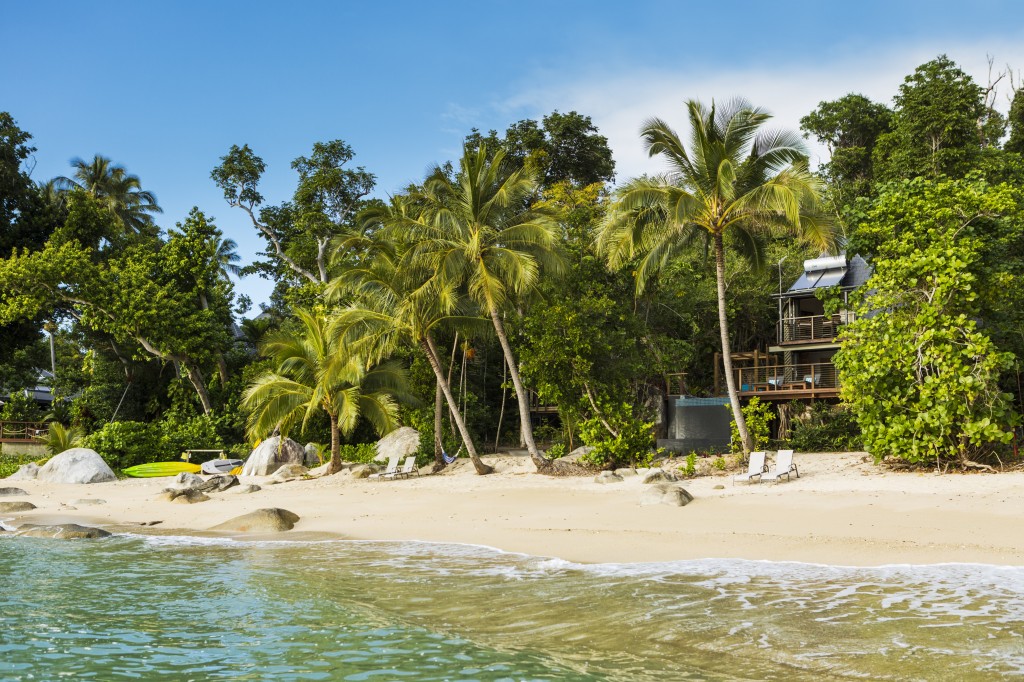 Accommodation
There are only 8 private villas at Bedarra. They are scattered around the different parts of the island to ensure maximum privacy for the guests.
Each villa has something special to offer. Some are located right on the beach, steps away from the crystal clear blue water. Some are amidst the tropical forest up high with spectacular views of the sea below and absolute privacy.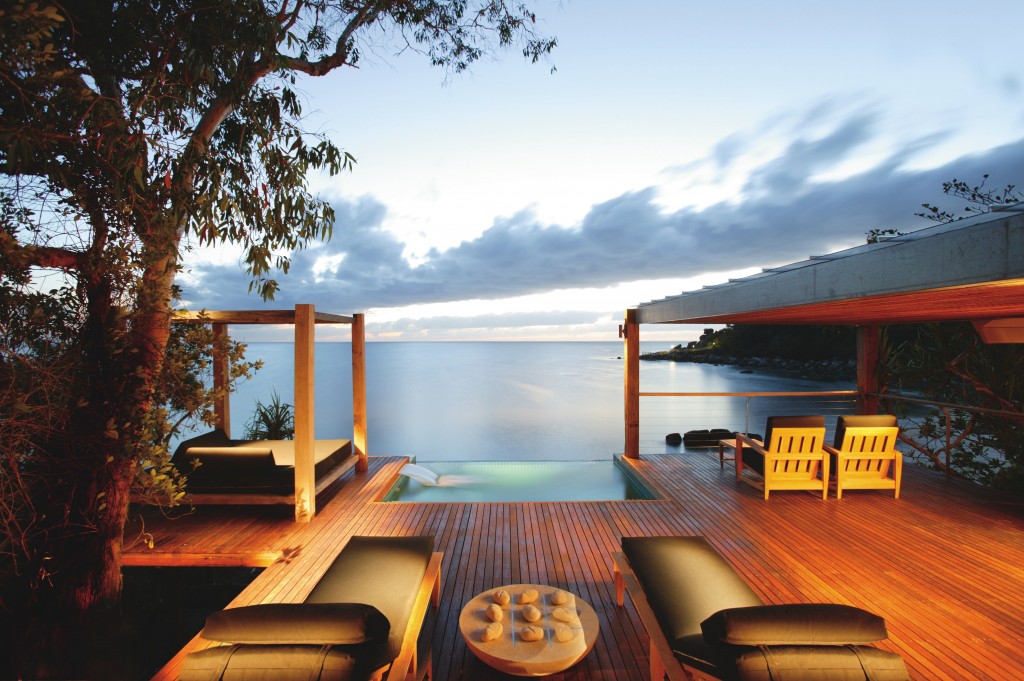 Most villas have a very similar set up – 6 out of 8 villas have private plunge pools, all villas have lovely decks with a day bed or two, perfect for lazing around with your loved one and enjoying a warm sunny afternoon and glorious views. 3 of the villas have a separate living area from the bedroom. Bathrooms are modern, if a little small.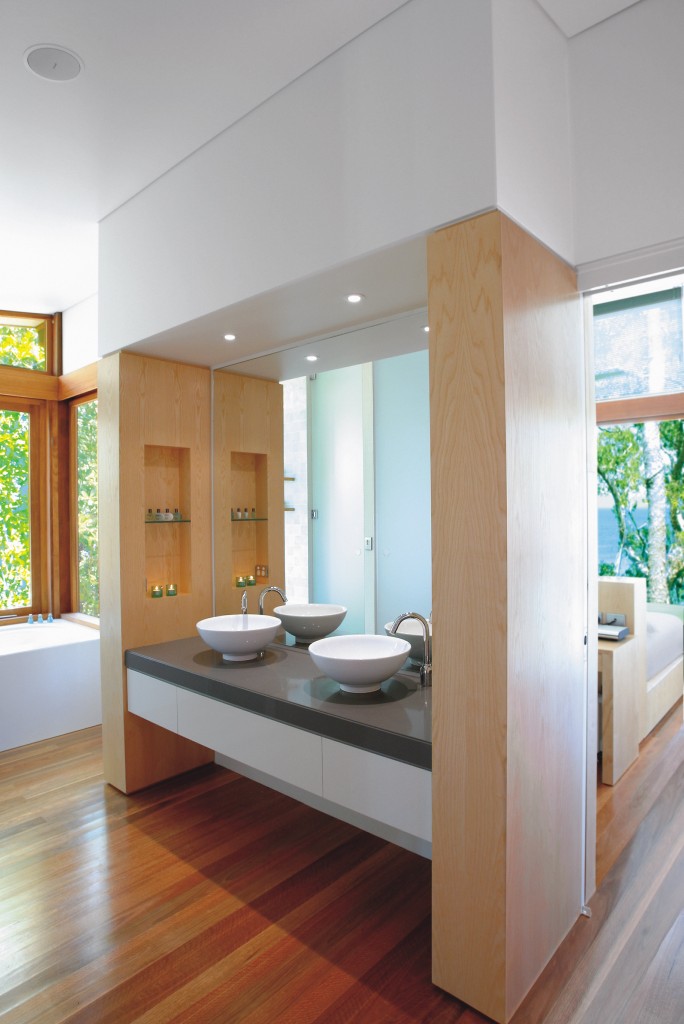 Bedarra doesn't allow children, so the villas are designed for couples. They are light, airy and modern. Favourite moment in our villa – sleeping with the blinds up and waking up to a view of the ocean from every window. Just ocean everywhere I looked – spectacular!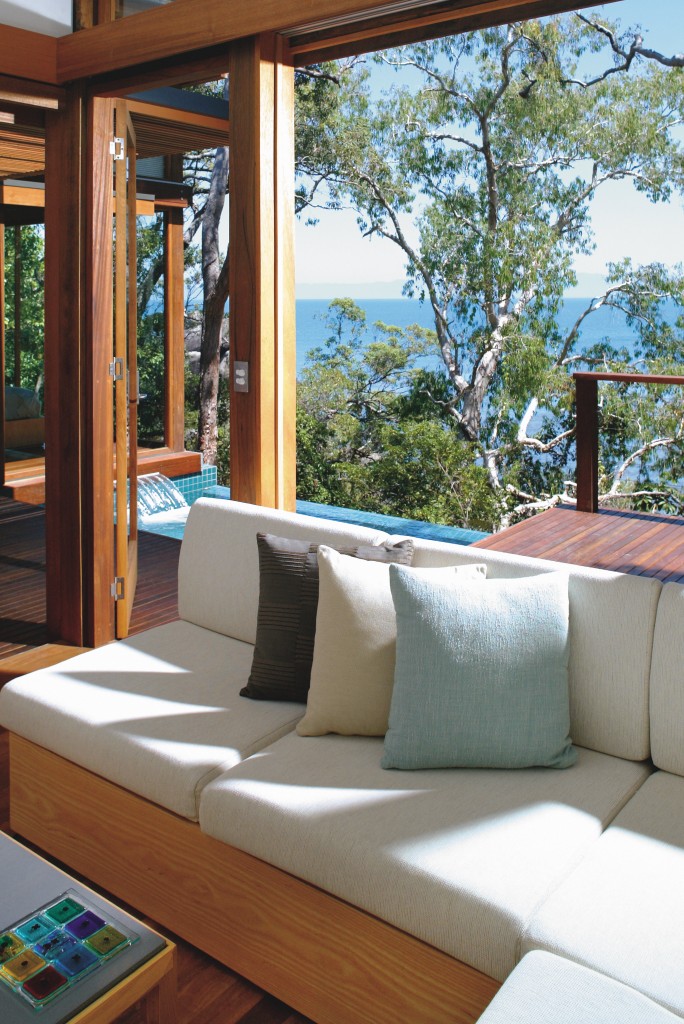 Facilities
People come to Bedarra when they want to escape the rest of the world, when they don't want to be found.
Bedarra is not a noisy busy resort – it is calm, quiet and inspirational. It is a perfect place to visit when you want to create something – write a novel, make a child, renew the romance.
Amongst our favourite things to do at Bedarra is taking a little motorized boat to one of the nearby islands. Nobody lives on the islands so you have the whole private beach and island to yourselves. Bedarra will pack a gourmet picnic for you with a bottle of champagne – all you'll need to do is lay out your picnic blanket and get set up with your loved one for Tarzan and Jane experience. Tarzan probably didn't have a luxury of romancing Jane with a glass of Mumm!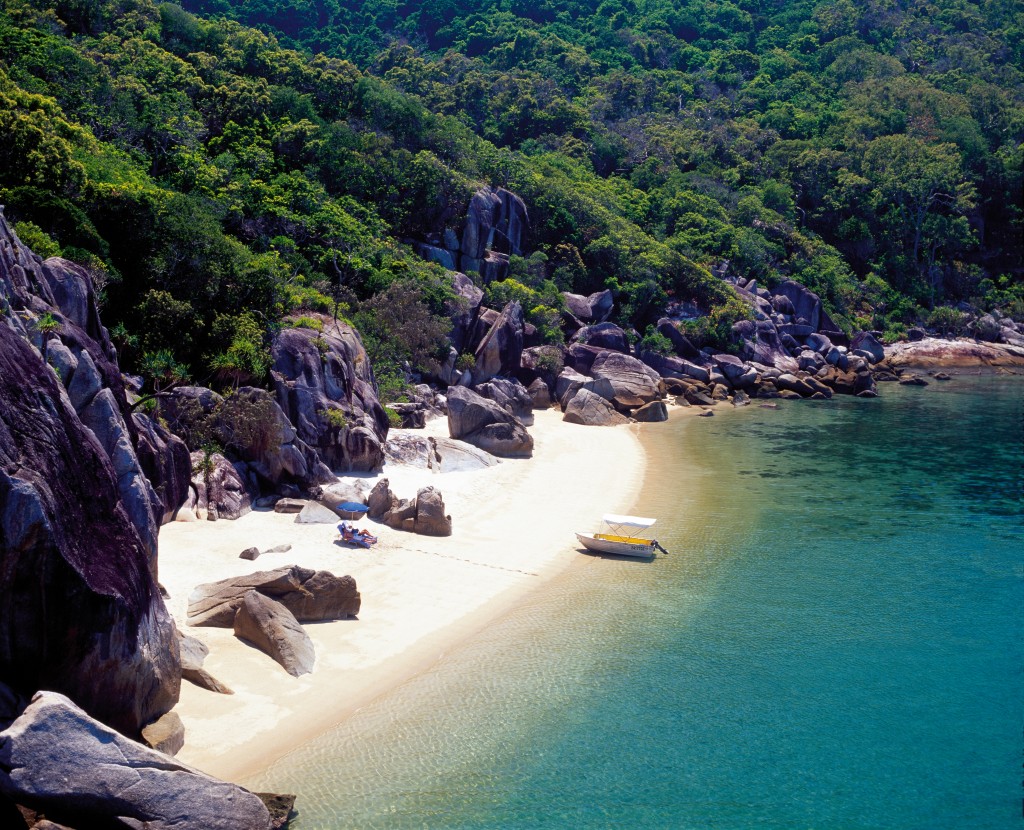 Another highlight is sunset drinks on the nearby island. Bedarra team takes al the guest by boat for sunset drinks at the nearby Wheeler island. White sandy beach is a perfect setting for a picturesque sunset. Just writing about it makes me miss Bedarra already so much.
Other things to do on the island are paddle boarding, kayaking or tennis. There are a couple of walking trails on the island too (bring closed sports shoes for those as the paths get quite rough).
And of course there is swimming in the warm blue water. Tropical North Queensland is known for stingers (dangerous jelly fish) but they don't seem to come to the islands, so Bedarra is pretty safe.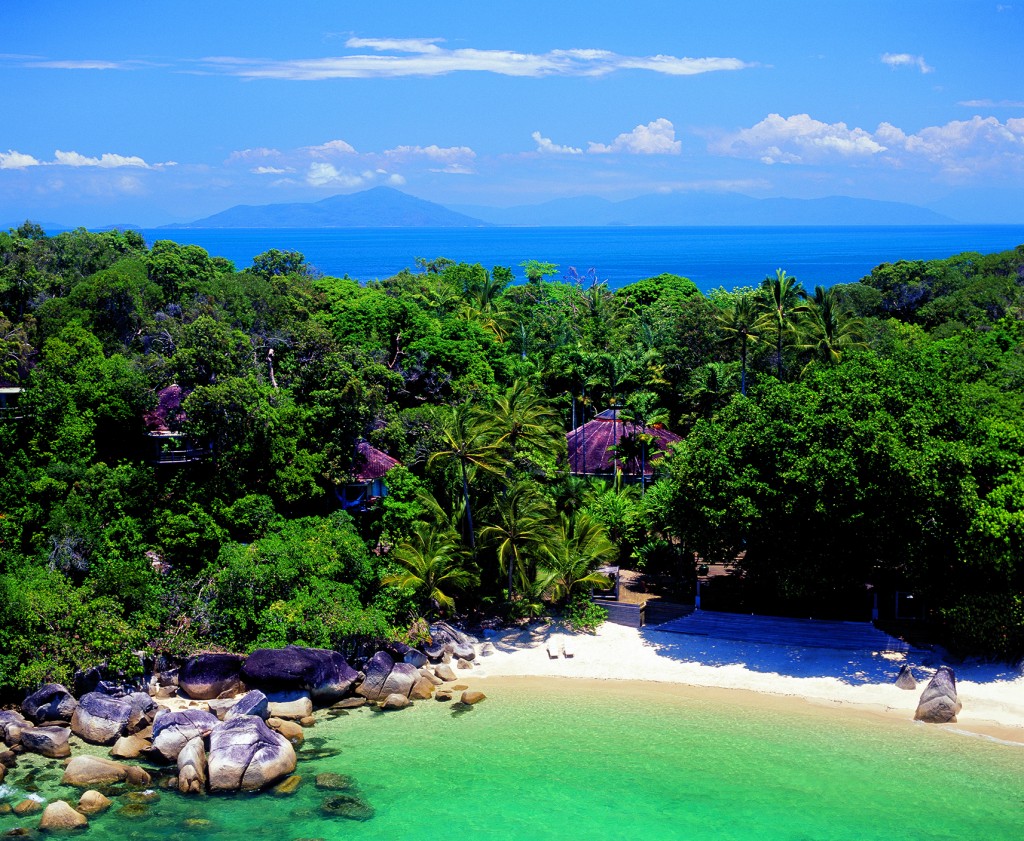 Dining
Dining was another highlight of our Bedarra holiday. The food here is fabulous. The chef, Johnny, is very creative and comes up with a new 3 course menu for every dinner. For lunch there is normally one hot main meal but if you are a light eater like me you could request a salad instead.
We found Bedarra staff to be extremely accommodating and very friendly. They will make sure that you are eating exactly what you feel like and will pour you a glass of champagne before you even asked for it.
Breakfast is set up as a small buffet with a choice of fruit, berries, organic yogurts, nuts, coconut flakes, cereals and different pastries. Most pastries and bread are cooked on premises – they are always fresh and really tasty.
Hot dishes are prepared right in front of you and always have a selection of eggs any style plus a daily special.
All meals and drinks are included in your rate at Bedarra and it is a really nice feeling not having to worry about it. Guests love the fact that when they leave Bedarra they don't have a bill to pay.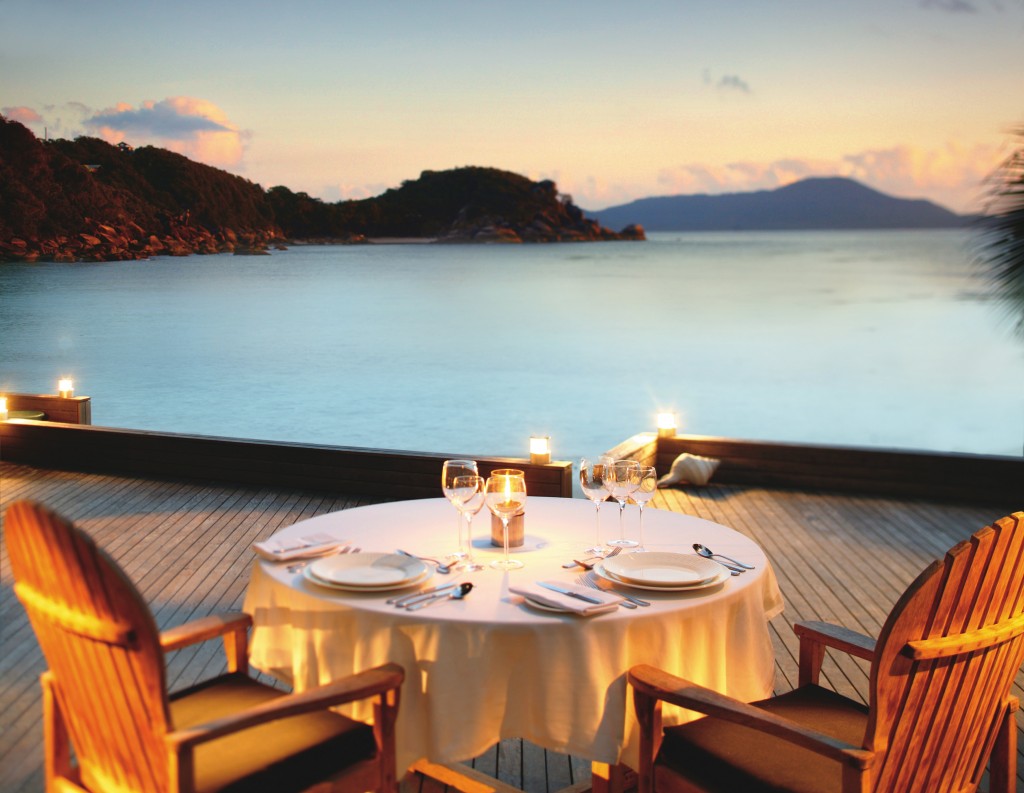 The Lux Traveller Loves
Spectacular location & beautiful private island
Being away from the rest of the world – ultimate luxury
Absolute privacy
Fantastic food
Mumm Champagne served with every meal
Gourmet picnic on a private island – once in a lifetime experience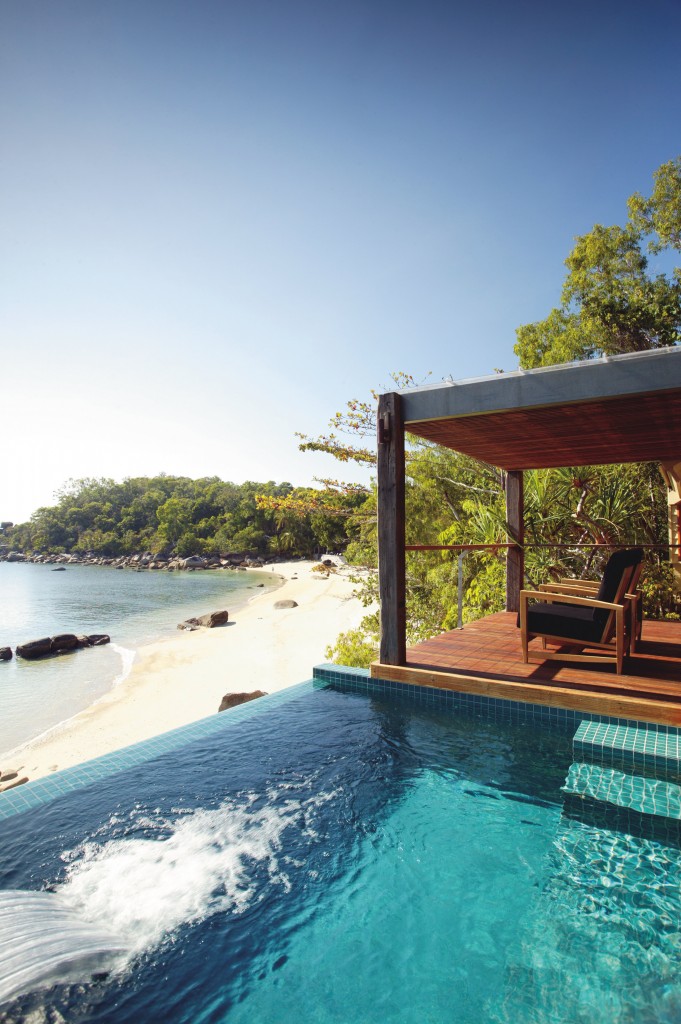 Splitting Hairs
Villa maintenance might be done more thoroughly. Our bathroom was extremely noisy and the cleanliness could be improved a notch.
All In All
Bedarra is now firmly my favourite resort in Australia. It is very special and unique. I have not yet found this level of privacy, luxury and astonishing natural beauty anywhere else in Australia.
Perfect for a honeymoon or a romantic holiday. Highly recommended!