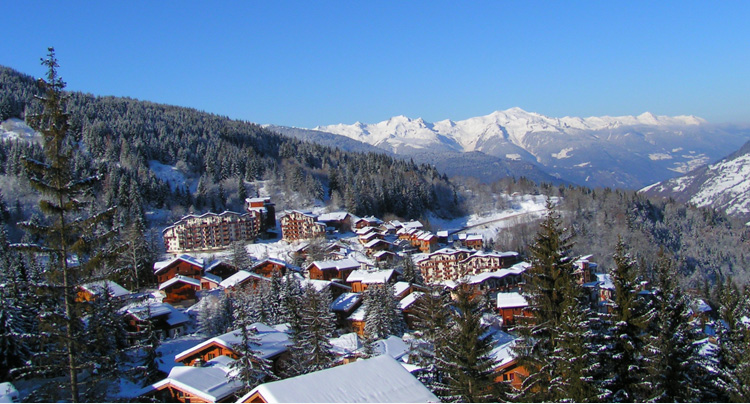 Les Trois Vallées Domain is one of the largest ski regions in the world and offers an enormously broad range of skiing options, from smooth beginner's slopes, to really challenging cross-country routes. It is located in the French Alps and provides access to 600km of interconnected slopes that incorporate some of the best-known international ski resorts, including Courchevel, Méribel and Val Thorens. There are 180 ski lifts here and unsurprisingly the area is very well organised when it comes to skiing and very well equipped in terms of bars, restaurants and local amenities.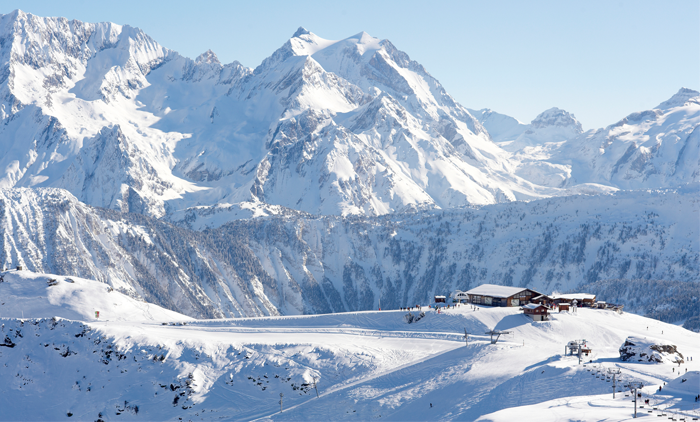 One of the great advantages of skiing in this area is that you can literally roam freely right across the Trois Vallées Domain with a 3 Vallées ski pass, which is a huge advantage for those who are keen to explore. There are also some fantastic ski schools here, with highly qualified instructors from the Ecole de Ski Française, who can help adults and children gain confidence on the slopes, as well as picking up some of the local language.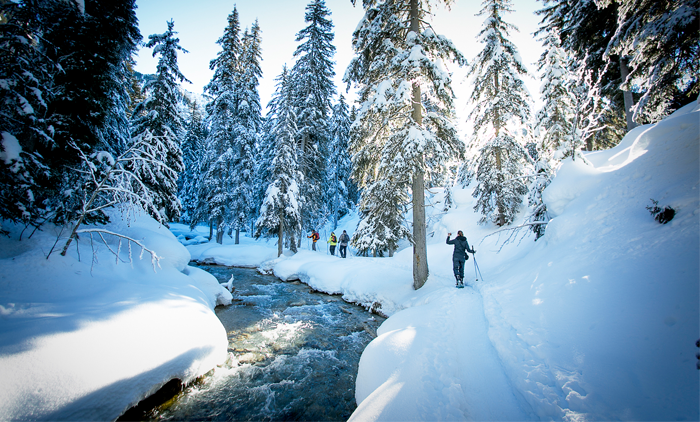 In terms of preparations for the slopes of the Trois Vallées it's a good idea to arrange some insurance before you leave (usually available from around 2 Euro a day) and to ensure that you have the right equipment to keep you safe, warm and dry. A good helmet, snow jacket and trousers and some sturdy ski sunglasses are all essentials, and – for the slopes – don't forget your ski pass, as well as extras like lip balm and your ID.
The Slopes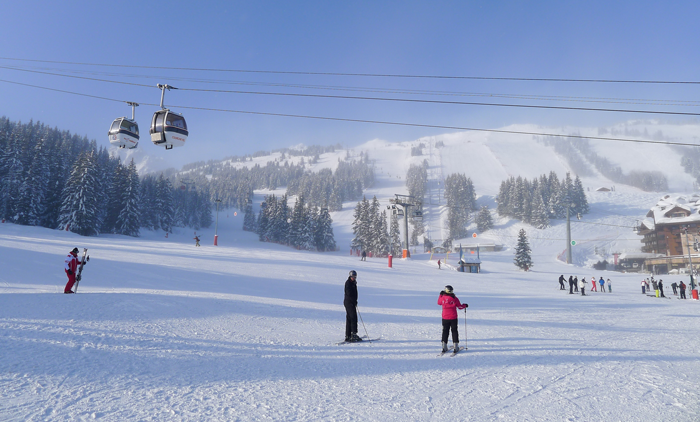 The slopes of the Trois Vallées Domain are without a doubt some of the best in the world and the variety on offer means that there is plenty of choice for the different levels of skier. If you're looking for slopes that are relatively easy to ski then Les Granges 1650, Jardin Alpin and St Martin de Belleville are great options. There are also some other, calm slopes that include Ariondaz, Belvedere and Petit Dou. For something a little more thrilling, there are the more challenging slopes of Grande Combes, Lac Noire, Les Jockets and Chanrossa. If you're not quite sure which slopes to tackle then your ski instructor can help with that – and can even arrange a day of skiing for you in an area that is suitable for your level.
The Skis
Renting and buying skis is easy to organise right across the Trois Vallées Domain, as there are lots of shops and outlets selling a wide range of different types. The Gilbert Sport Reservation in Courchevel, for example, offers a broad selection of different types of skis, including the Volant Women's ski Pure Silver 71, which are without a doubt the most luxurious skis that you can buy in the whole resort. Steel capped, made from high-grade materials and designed to provide the best ski experience, for those who want the very finest in ski equipment these Volant skis are undoubtedly a natural choice.
The chalets
The Trois Vallées has numerous options when it comes to ski accommodation, whether you're looking for a luxury catered chalet in Courchevel or a luxury catered chalet in Meribel. For example, the Chalet Petite Marmotte 1650 – Courchevel is ideal for two people, perfectly situated in one of the world's most exclusive ski resorts and offering a unique sense of privacy. The chalet is ski in ski out and is a wonderfully luxurious rustic retreat.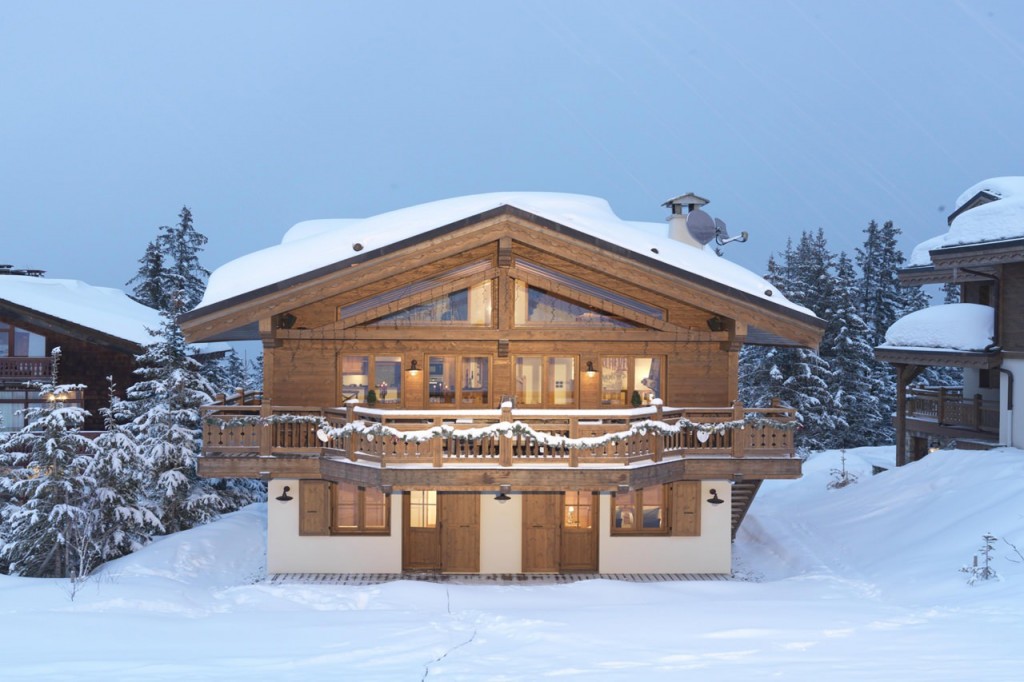 Off the slopes
There's no doubt that the food of the Trois Vallées region is one of the reasons that so many love to come here year after year. The traditional Savoie tastes and flavours, based around potatoes, cheese, bacon and onions provide delicious, warming meals to keep you going between slopes, and there is a broad range of fine dining options too.
The incredible views at the ski in ski out Le Coeur de Cristal on the trail of Rhodos, Méribel provide a stunning backdrop for breakfast lunch or dinner.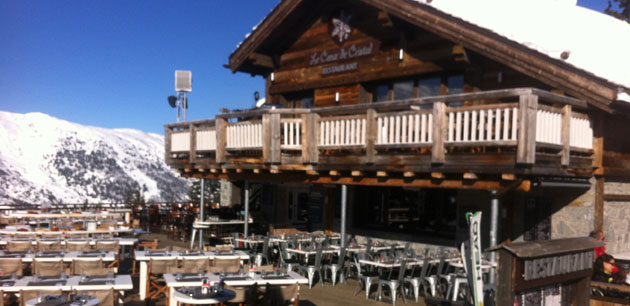 The Grillades au feu de bois (meat cooked over a grill) is particularly good here, as are the deserts, and if you want somewhere to kick off your après ski with a mojito and some unbeatable views then this is the place. The Zinc des Neiges is a relatively new French Brasserie style restaurant in front de Neige in Courchevel 1850 with an incredible wine list and fantastically attentive service. The signature dish of 'Bio' coddled egg with creamed spinach and slices of bread is a delicious starter and be sure to try the baked apples 'romertopf' for desert. Les Bourgeons du Darbeilo is located in le Praz, Courchevel and is a perfect choice for the signature viande grillée au feu de bois cooking. The Côte de Boeuf is particularly good here, as is the chocolate fondant for desert. Finally, the Chalet de la Marine in Val Thorens should be on everyone's lunching list. Dishes like wok style red label king prawns have made this a hugely popular spot for a tasty lunch before hitting the slopes once again.