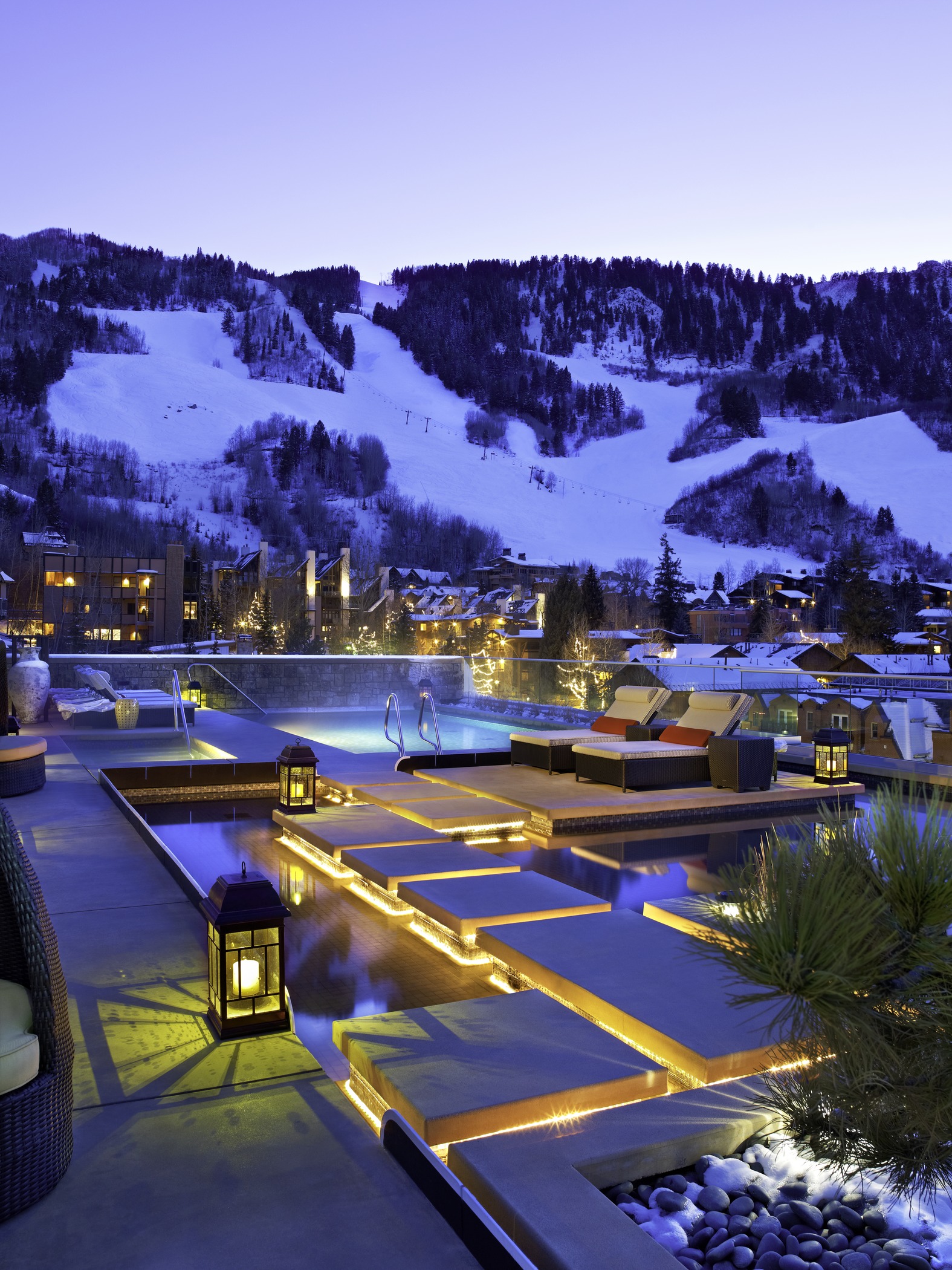 Craig Tansley has been visiting Aspen for over a decade and reveals his five favourite hotels…
The Little Nell
It's the coolest hotel… in the coolest town… in the whole of the United States. When celebrities come to town, they stay at the Little Nell. It's always been that way; and probably always will be that way – it's Aspen's only five-star, five-diamond property and it's only hotel with ski-in, ski-out access to Aspen (Ajax) Mountain. Its signature restaurant – Element 47 – is one of Colorado's most awarded, whose cellar holds over 10 000 bottles of wine – some with price tags beyond the $50 000 mark. They even have dog grooming services here for pampered pets. But all this suggests some serious pretentiousness, right? Well, that's where… oddly… you're wrong. Despite the fact many of those around you sipping champagne flew in on their own private jets, there's always been something down-homely… and cosy… about the Little Nell – and the staff are friendly no matter how many designer labels you're not wearing. Life's very simple at the Nell – walk right out your front door to the gondola, then drop off your skis with your very own ski concierge and order a cocktail at the Nell's people-watching-hotspot Ajax Tavern on the deck outside your room in the afternoon sun. All hotel rooms look out across town or right out onto the Aspen Mountain.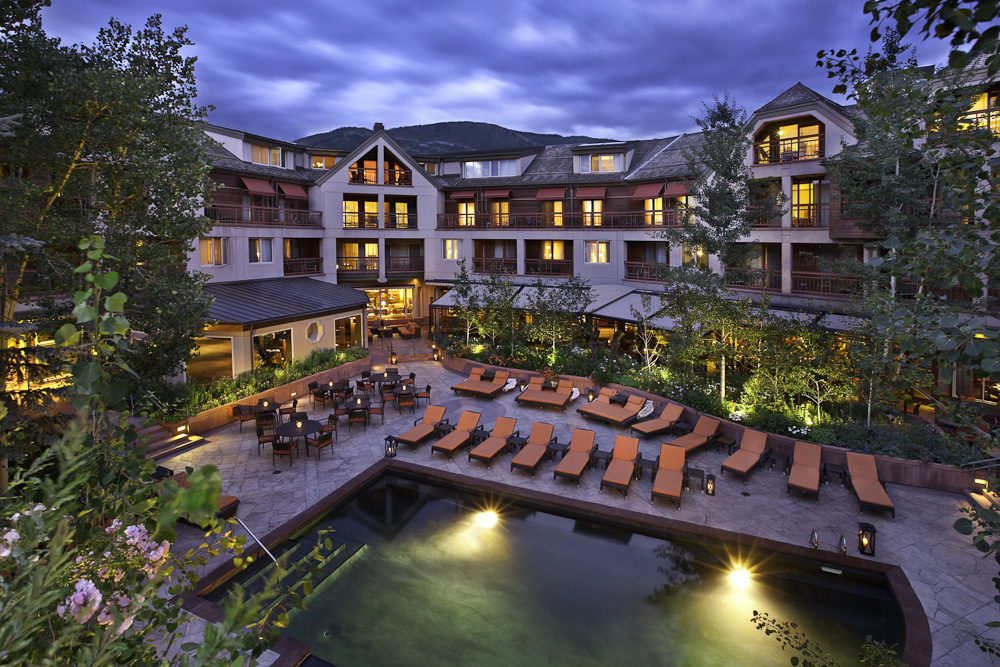 www.thelittlenell.com
The Residences – (at The Little Nell)
It doesn't get better than this – anywhere in America, or in the world. Stay in gigantic apartments that sit atop Aspen Mountain's ski slopes and look down on the beautiful people eating and drinking beside the Silver Queen Gondola. The Residences are exclusively private residences with living spaces between 185 and a whopping 370 square metres.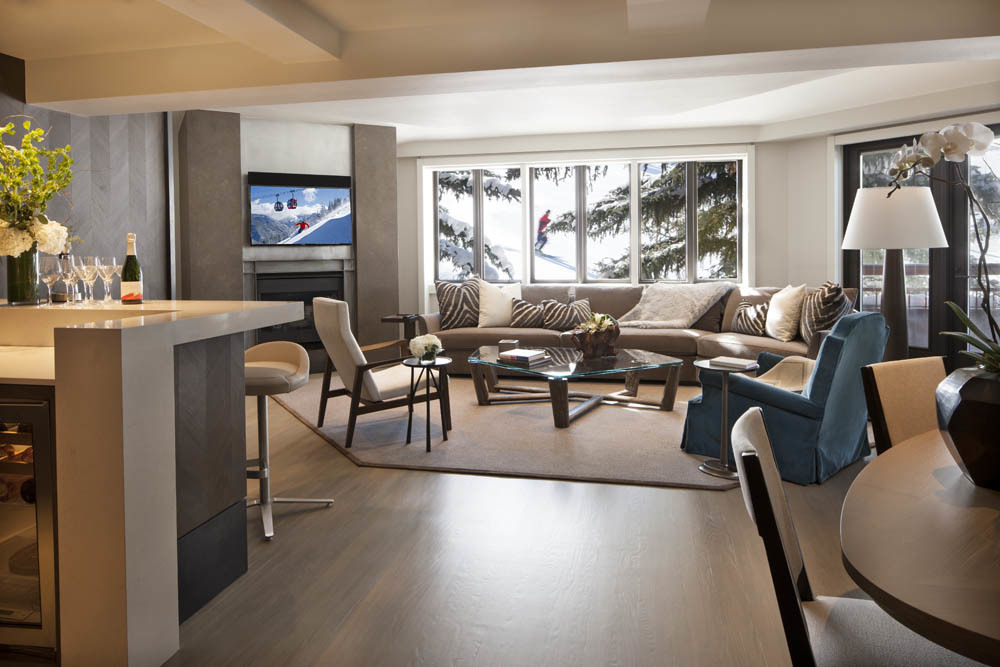 You'll also have staff on-hand 24 hours a day, your own private ski concierge who'll carry your skis right out to the gondola, complimentary breakfast in a room 30 metres from the snowy slopes and a complimentary Audi A8 for the duration of your stay – if you so desire. But the Residences' crowning glory is its rooftop hot tubs and swimming pools – the most incredible rooftop pool experience anywhere in Aspen… or the USA. You'll have 360 degree panaromic views of Aspen and Aspen Mountain – you can also organise your own barbeques up here on the roof as the sun sets. There's two hot tubs, a swimming pool, a water garden and plenty of private space for sun baking.
www.littlenellresidenceaspen.com
The St Regis Aspen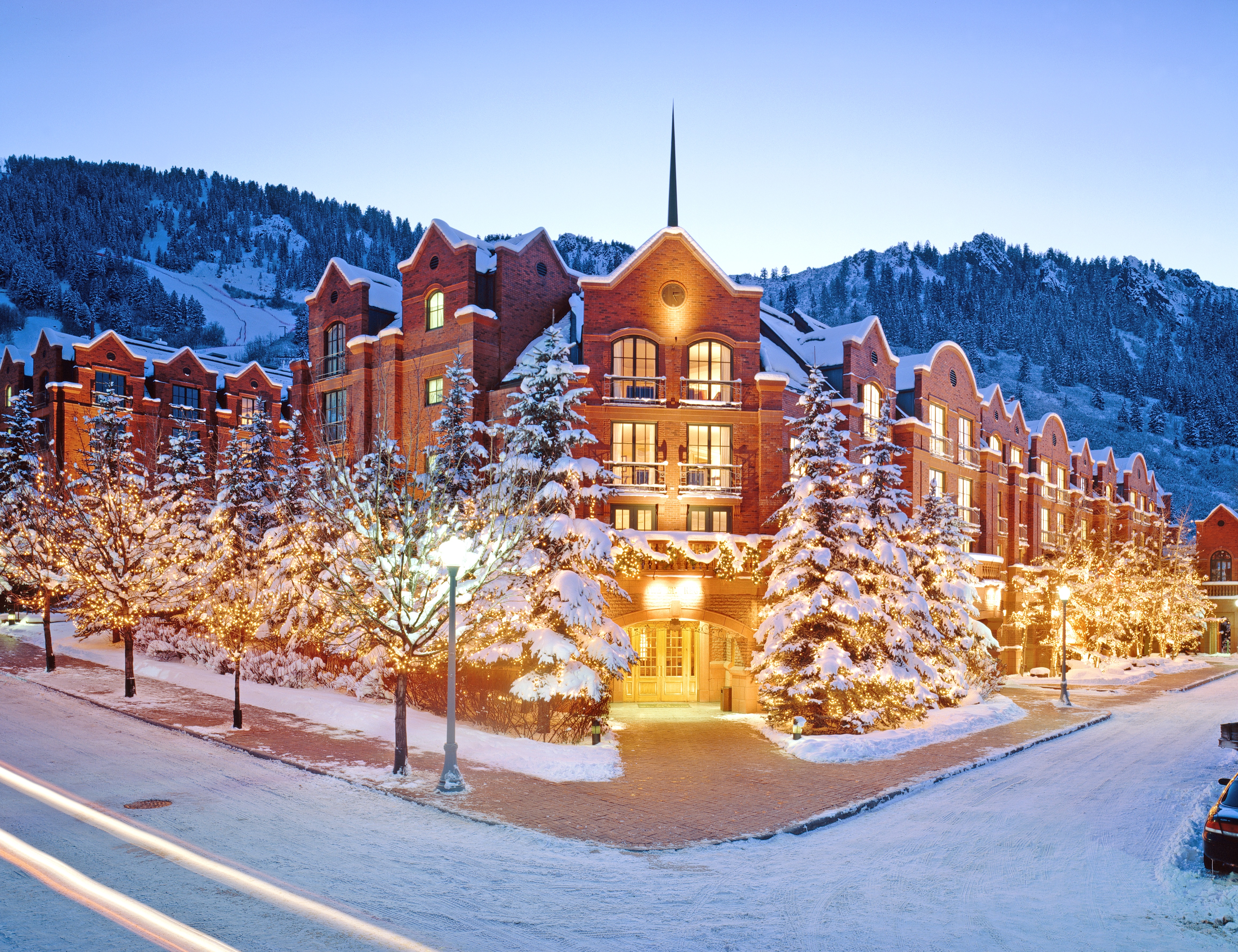 What I love most about Aspen is that nothing is ever taken too seriously… even in its best high-end hotels. It's hard to go past the Little Nell and The St Regis as Colorado's best ski hotels… but that doesn't mean you can't wear your ski clothes all over the hotel… and even dining at St Regis' signature restaurant can be a casual affair if you prefer it that way.  While it's not quite on the slopes of Aspen Mountain like the Little Nell, you'll only have about 200 metres to walk. And when you return there's one of the world's best day spas waiting – Remede Spa has everything from oxygen lounges to waterfalls.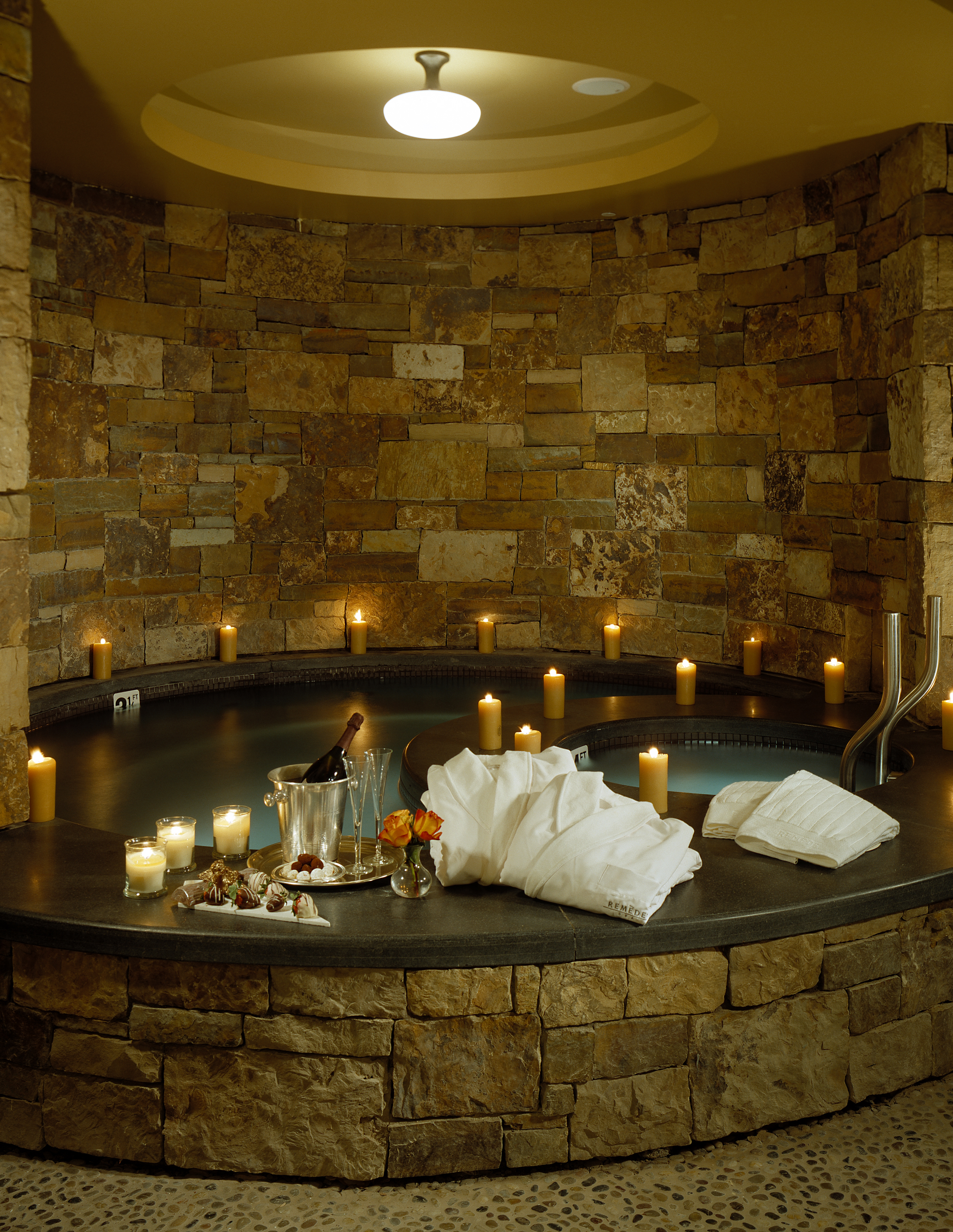 But it's the outdoor pool area that I love most about the St Regis, there's three hot tubs and a heated pool all framed by Aspen's majestic ski mountains. Grab a signature cocktail from the casual Splash Pool Lounge next door and lounge away. Newly opened Trecento Quindici Decano serves up arguably Aspen's best Italian food. The St Regis has the look of a luxurious mountainside manor… but it's as hip and modern as it want it to be.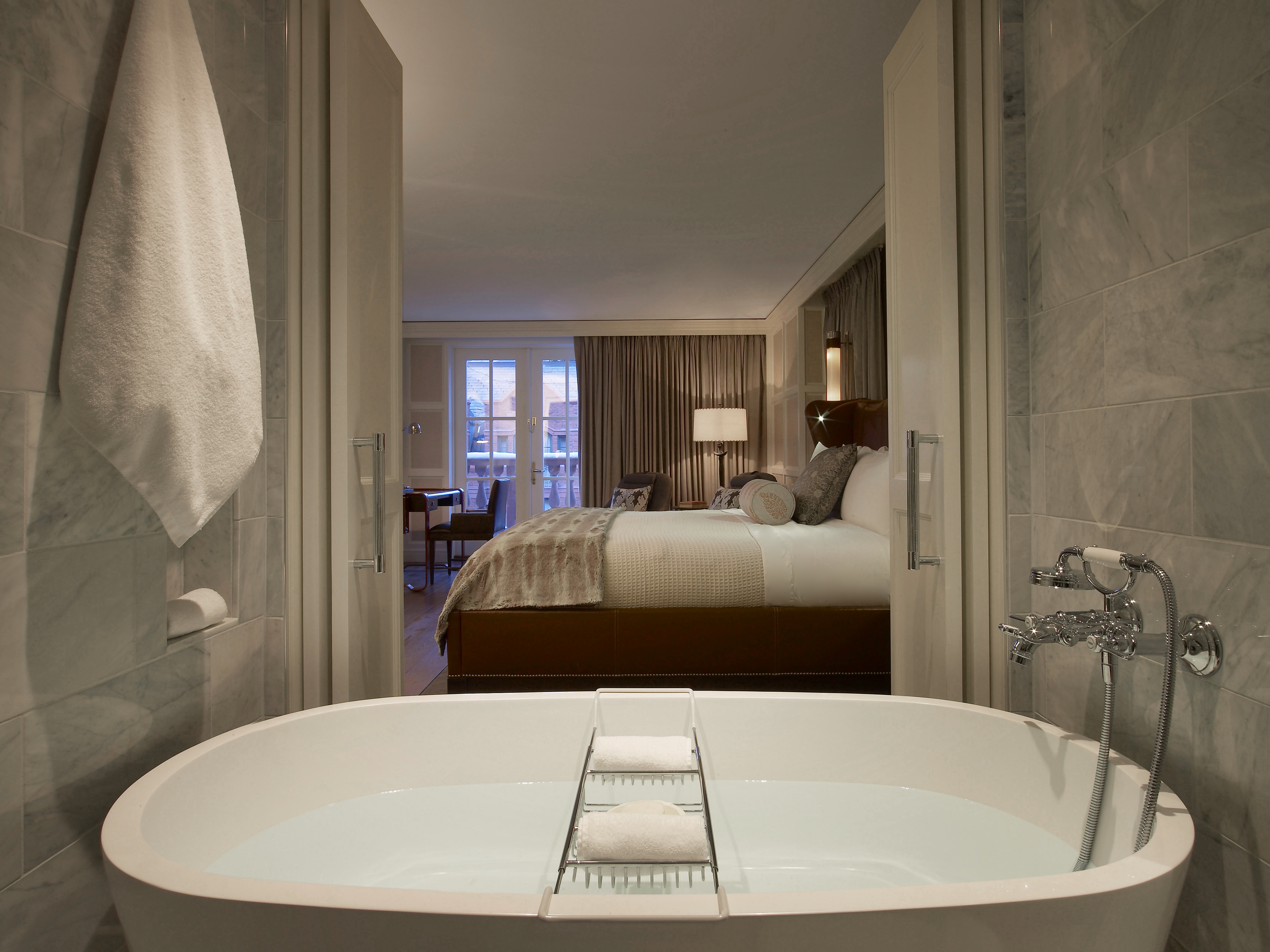 www.stregisaspen.com
The Limelight Hotel
Never has a slogan been so apt: The Limelight Hotel is marketed as "Aspen's most approachable hotel" and that's just it. Though its rooms are stylish and large and many offer stunning views over town, it's the casual hipness of the Limelight that makes it one of Aspen's best hotels. Located just a few streets back from Aspen Mountain near the centre of town, the first thing that will hit you is The Limelight Lounge. There's always something happening here: free live music with Aspen's favourite bands from 4-7pm Thursdays to Mondays during winter, there's happy hour from 3-7pm every day of the week – it's one of Aspen's most down-to-earth après ski spots. Dogs are welcome in the lounge and for guests staying here there's even a coin-operated guest laundry. But The Limelight Hotel still smacks of class – there's an Adventure Concierge, there's a trendy roof top terrace and an outdoor pool and hot tubs. You won't feel more comfortable anywhere in Aspen.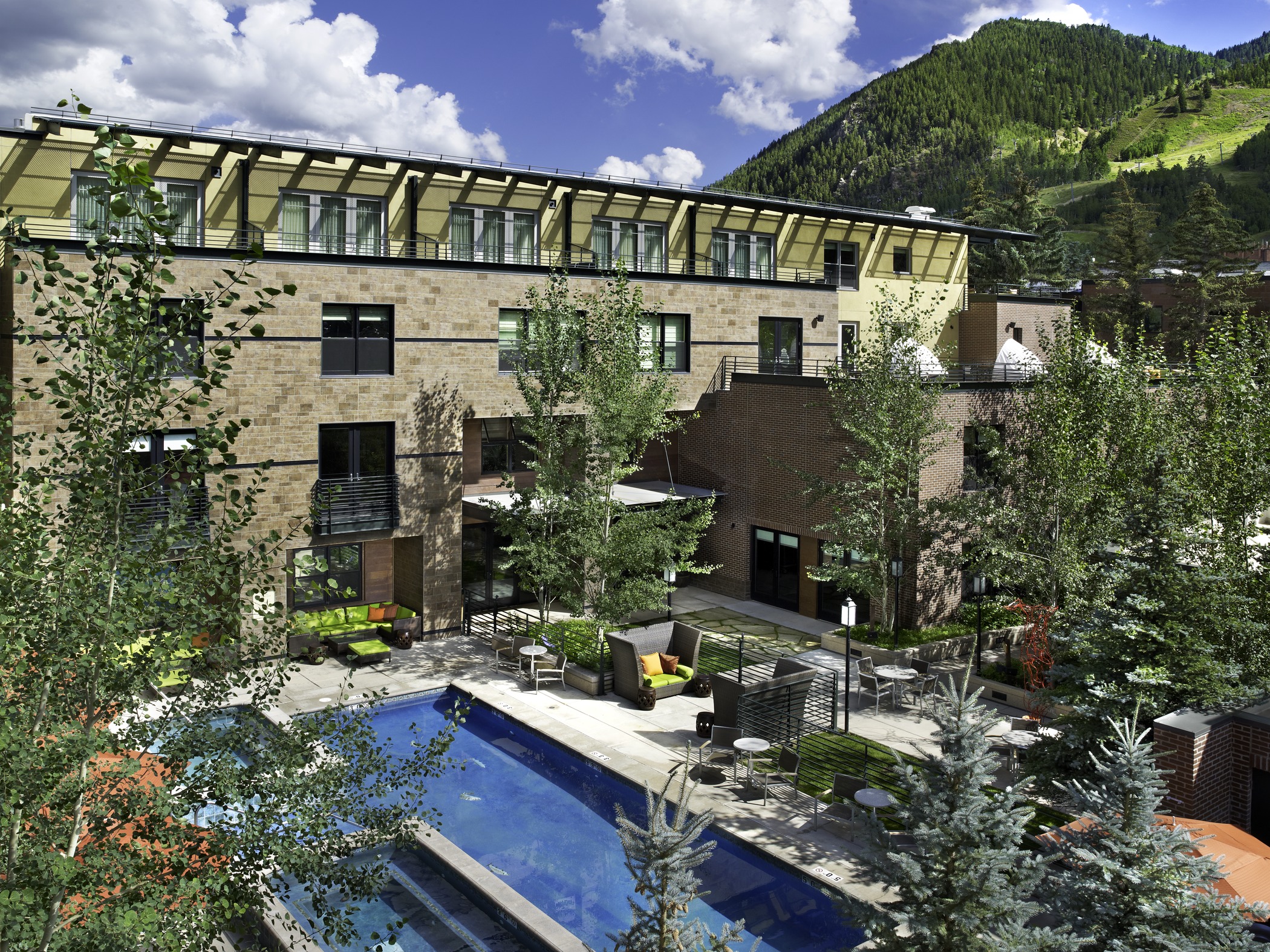 Hotel Lenado
This is one of Aspen's best hotels – and by far it is the most under-stated. It's been here for 30 years but most people still haven't heard of it – and that's the way the long-time repeat customers want it to stay. Hotel Lenado is boutique – its rooms are enormous – but for the most part Hotel Lenado feels like a home in the country. There are four-poster hickory beds, wood-burning stoves in some rooms, a 10 metre-high stone fireplace in the lobby for people to sit and drink coffee beside, and one of hotel's best attributes is its sunny front verandah where guests like to sit and chat and watch the world go by. There's complimentary hors d'oeuvres each afternoon in the bar – and it's here where you'll feel most at home. Hotel Lenado is well known for having Aspen's friendliest staff – many of whom have worked at the hotel for 10 years plus. There's always a fun social scene at the bar – Markham's Bar – and complimentary breakfast is served here (many call it Aspen's best breakfast). There's also a rooftop hot tub that overlooks Aspen Mountain and it's only three blocks (about a five minute walk) from town.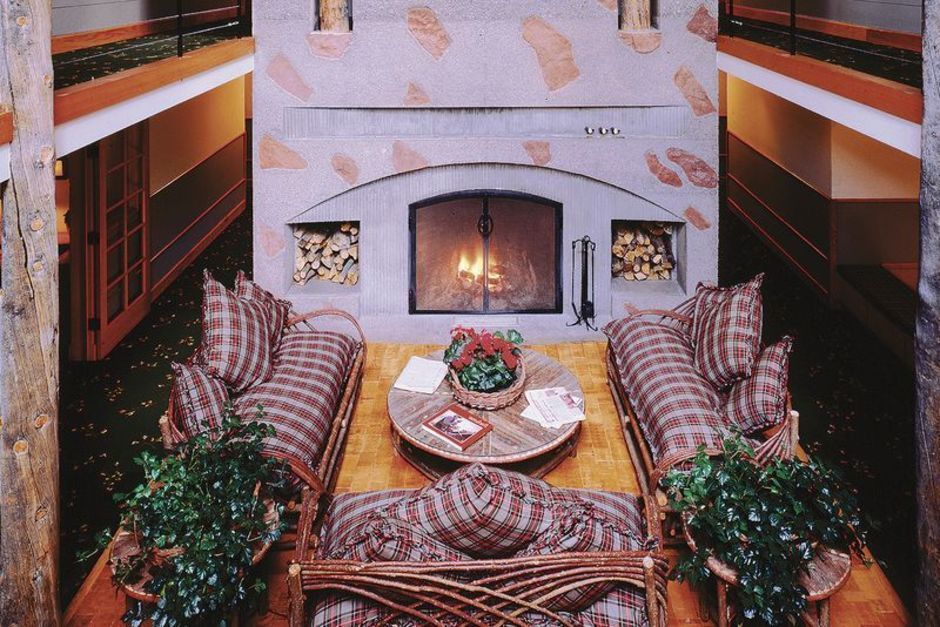 www.hotellenado.com