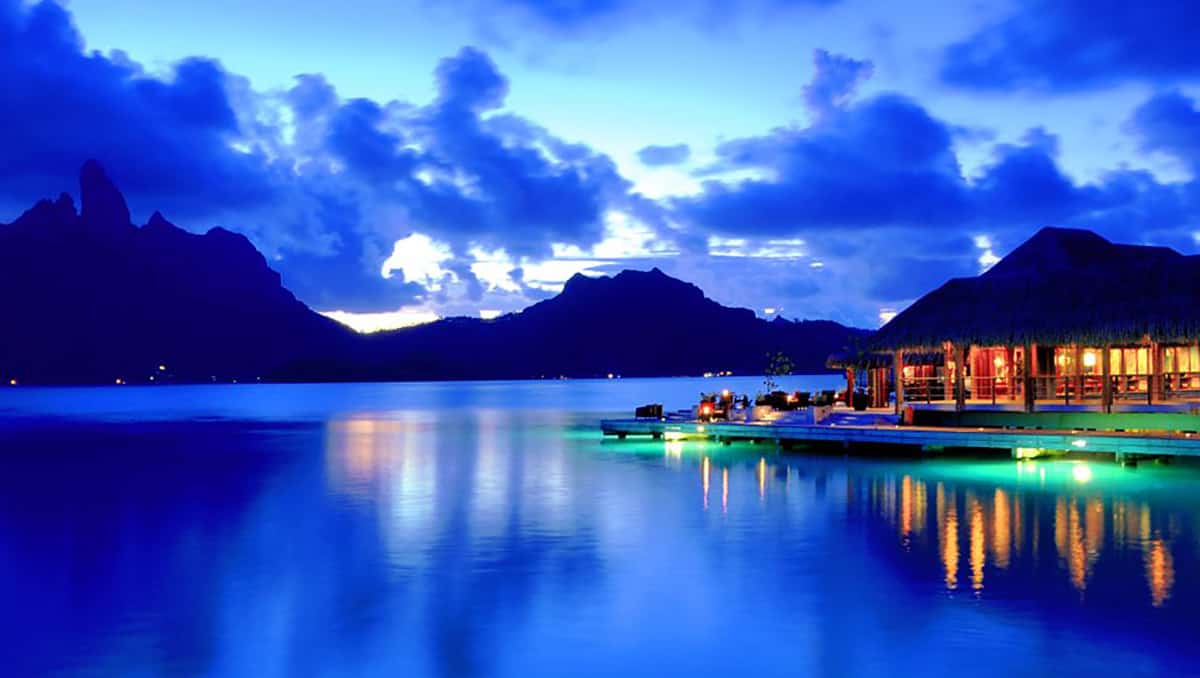 10 DAYS IN TAHITI & BORA BORA – True Romantic Escape! 
Bora Bora is a gorgeous small volcanic island in the Pacific Ocean in French Polynesia.
Bora Bora's boundless beauty attracts many tourists every year. It's the most favored honeymoon destination, although, there are plethora of activities for families as well. It may be on the expensive side, but the experience is well worth it. Once you step on this island, you will know exactly why James Cook called it "The Pearl of The Pacific".
The temperature averages around 28°C all through the year, which means any time is perfect to take a dip in the crystal clear blue lagoon waters. The weather always remains warm and pleasant. However the best months to visit are April to October, dry months when the Lux Travellers are greeted with clear blue skies and long hours of sunshine.
Your international flight will land in Pappeete and most travellers will be required to spend a night in the capital to catch a connecting flight to Bora Bora in the morning.
Hotels in Pappeete are really average (if you know it ahead at least you won't expect too much). The best option is to book an overwater bungalow in the Le Meridien Tahiti.
The other way to do the connection is to spend a couple of days in Moorea island which can be easily reached by a ferry and they leave as late as 6pm so you could enjoy nicer accommodation and explore another island on your trip without having to stop over in Pappeete.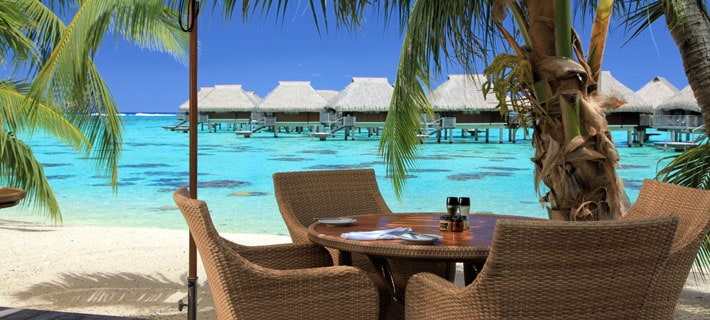 The best hotel in Moorea is the Hilton but again, don't expect utmost luxury. Hotel is OK but nothing like you'll experience in Bora Bora.
There are some lovely excursions to do in Moorea – swimming with the sharks and rays (you can do this trip in Bora Bora as well but the trip is so amazing we've done it twice), going on a boat trip around the island (recommended) or going to the delphinarium to swim with the dolphins (amazing!).
However due to the average standard of the facilities and accommodation in Moorea I would move onto Bora Bora after the 3 days maximum.
In Bora Bora you can easily spend a week.
Three luxury hotels below are THE BEST on the island so choose either of them and you won't be disappointed.
The St Regis Bora Bora Resort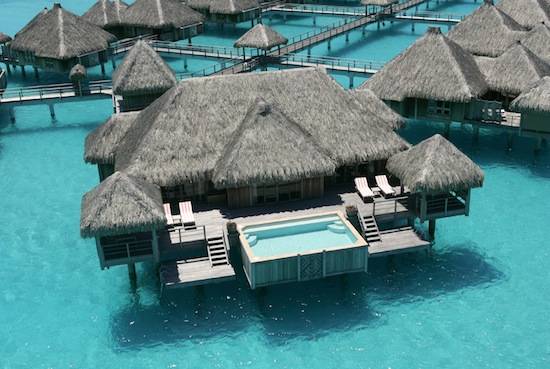 Four Seasons Resort Bora Bora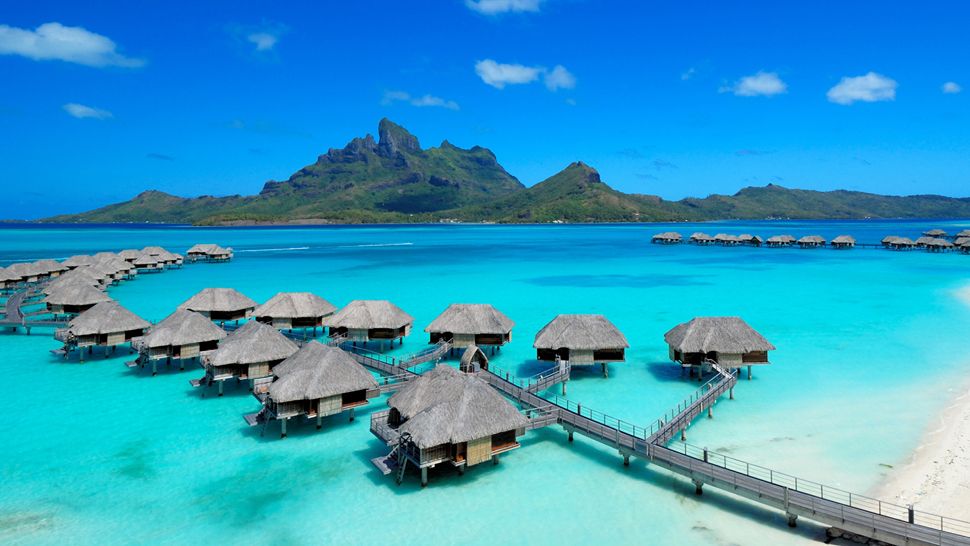 Hilton Bora Bora Resort & Spa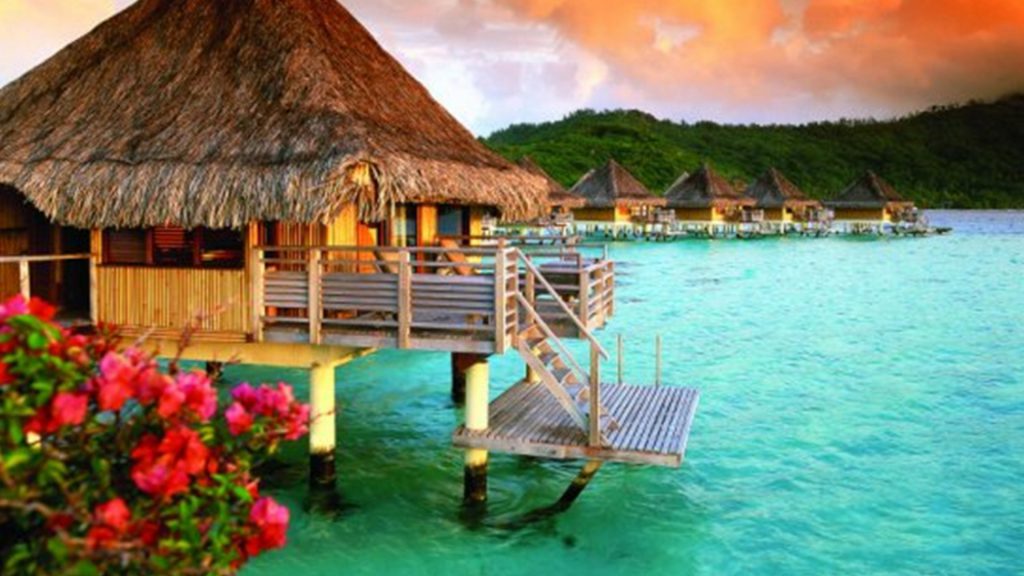 All three options are as good as each other, truly luxurious in their setting and accommodation. So it doesn't really matter which option you'll choose from the above – you are guaranteed to have a wonderful time.
If you are part of the hotels top tier loyalty program like Hilton Diamond or Starwood Platinum do enquire about the complimentary perks and upgrades. Bora Bora is a very expensive destination and treats like villa upgrades could save you a lot of money.
The rates in all three hotels start from about $1,100 USD per night but do look out for hotel's specials.
My favourite choice out of the three hotels is St Regis as it has the best location (try to get a villa with a view of Mount Otemanu), goof food (rarity in this part of the world), large new villas and a beautiful swimming lagoon.
For movie fans – 'Couples Retreat' was filmed at this resort.
5 Best Things to do in Bora Bora: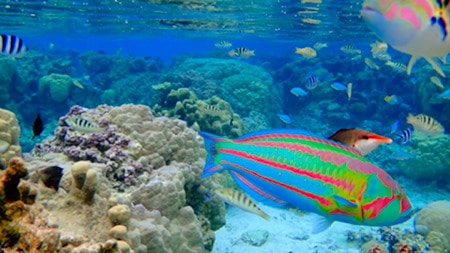 1. Snorkelling trips
The world beneath the water is spectacular! Bora Bora is surrounded with coral gardens, so you can take your pick and swim with the fishes while enjoying the colorful coral. There are many tour operators who will take you to the best snorkeling spots, near the shore and farther away too.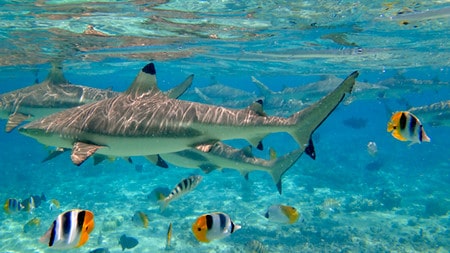 A really memorable and extra special trip is to feed the sting rays – a must try in Bora Bora. Sting rays come up to you for a 'hug' and you feed them fish/ A little scary at first but very cute once you get a hang of it.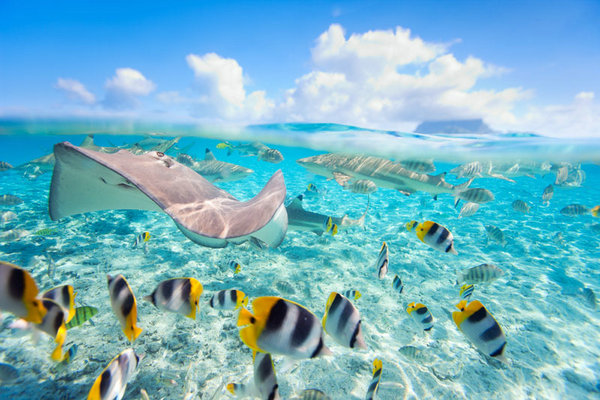 2. Diving
Some of the most memorable diving trips we had were in Bora Bora. You can swim with dozens of 3-5m lemon sharks (locals tell you they are vegetarian:), sting rays and swarms of reef sharks. In terms of water temperature, visibility and unique underwater attractions diving in Bora Bora rates as one of the all time best!
3. Visit the Lagoonarium 
Here you will find almost all the aquatic animals that dwell in the lagoon waters of the island. What makes this lagoonarium special is that you can swim along with the creatures and even touch them. Turtles, sharks, rays, dolphins and a variety of fishes! You can even be a part of the shark and ray feeding exhibition. Could it be more exciting?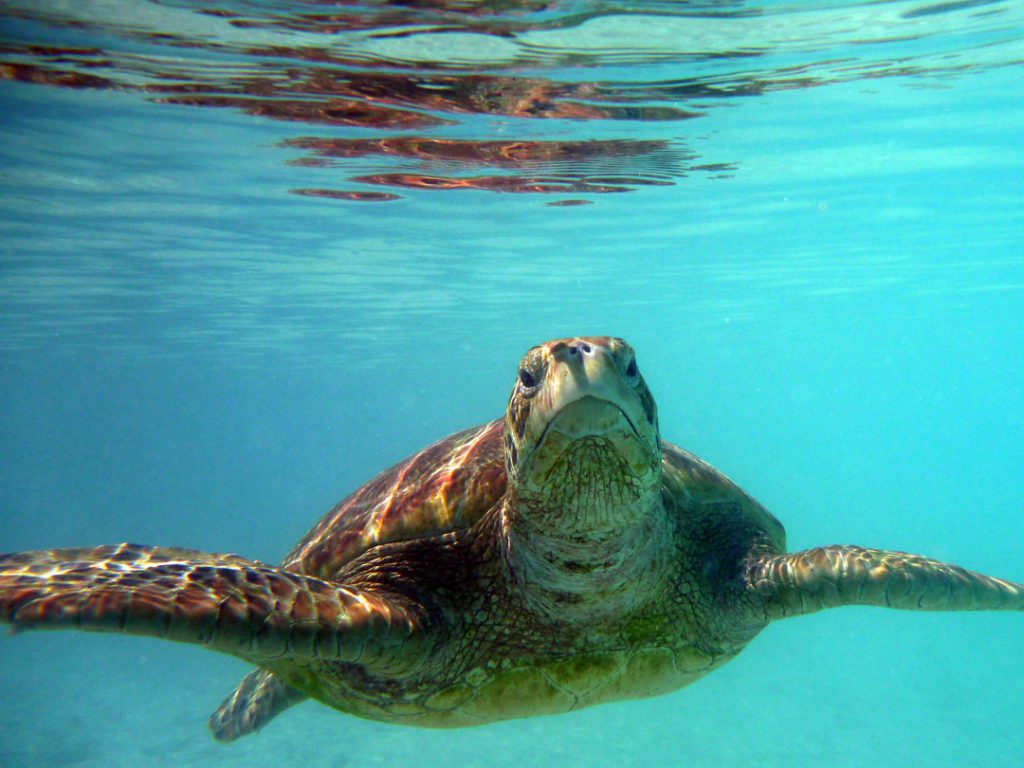 4. Take a helicopter tour 
You can enjoy the scenic beauty of the island and catch an amazing sight of Mount Otemanu, the highest point of the island as well as get a glimpse of the heart-shaped Tupai islet (motu).
Spectacular!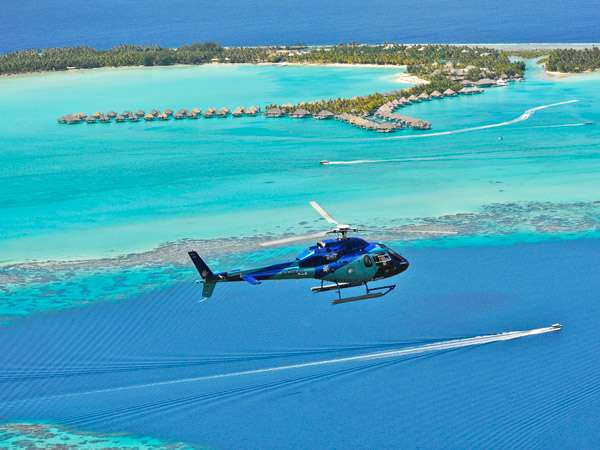 5. Other things to enjoy – Take a safari tour, climb atop Mt. Otemanu, camp in the woods, check out the fascinating Valley of Kings or the Cave of Anau, jet ski, parasail, kit board, ride the aqua bike, scuba dive, spend a day on a motu, relax at the Matira Beach, enjoy a soothing massage at a spa resort or simply watch the radiant sun as it sets, leaving behind a beautiful trail of colors.
Bora Bora is a magical paradise – Enjoy your trip!