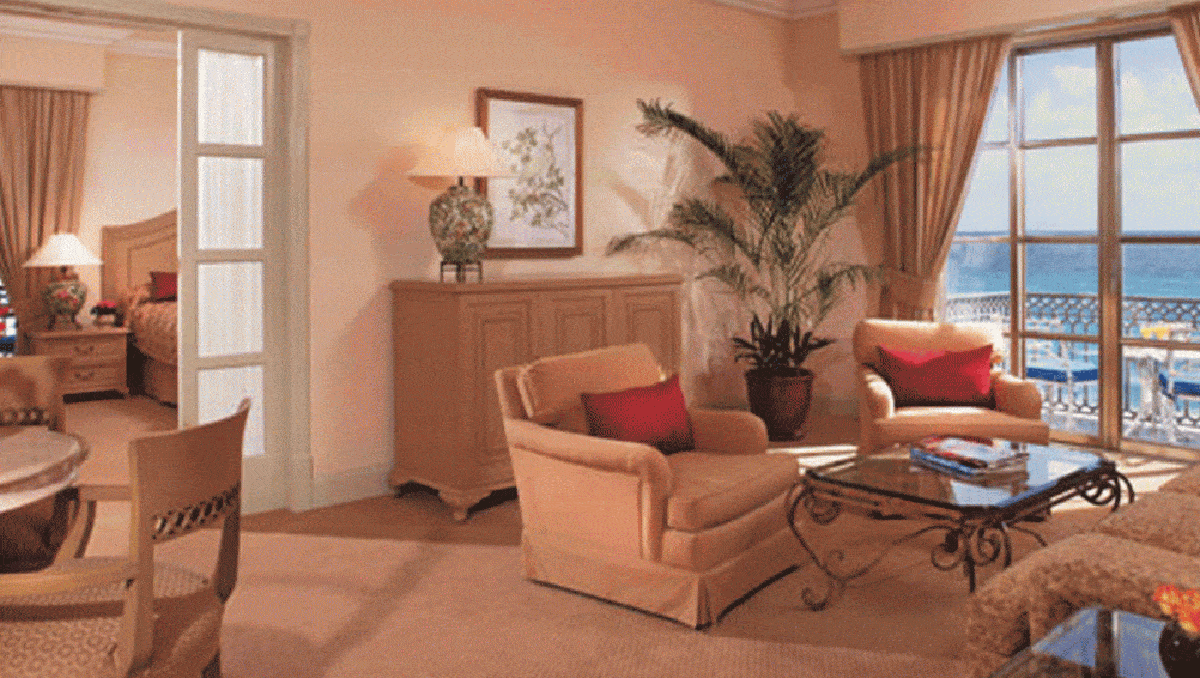 Cancun – A Dream or a Nightmare?
It has always been a dream of mine to go to Mexico. When you live on the other side of the Atlantic and it takes nearly 30 hrs to get to the other side of the world one tends to romanticize the place.
Certainly the pictures of the Mexican luxury resorts look amazing on the internet.
So after years of dreaming we packed our LV cases with DVF kaftans, Prada wedges, Villebrequin shorts and Hermes hats (Ok-ok, I am showing off now) and headed off to the remote Yucatan Peninsula. You'll find out in a minute that we didn't need any of them – Cancun is just not that kind of place.
In Australia we hear that Cancun is a lot like the Australian Gold Coast – beautiful beaches, skyscrapers, party atmosphere. So we thought we'll start our Mexican adventure here for a couple of days.
I researched all the luxury hotels and settled on what looked like the best – The Ritz Carlton Cancun.
Well, firstly, on arrival they didn't upgrade us to a suite which was part of our booking so it took us an hour to sort out that problem.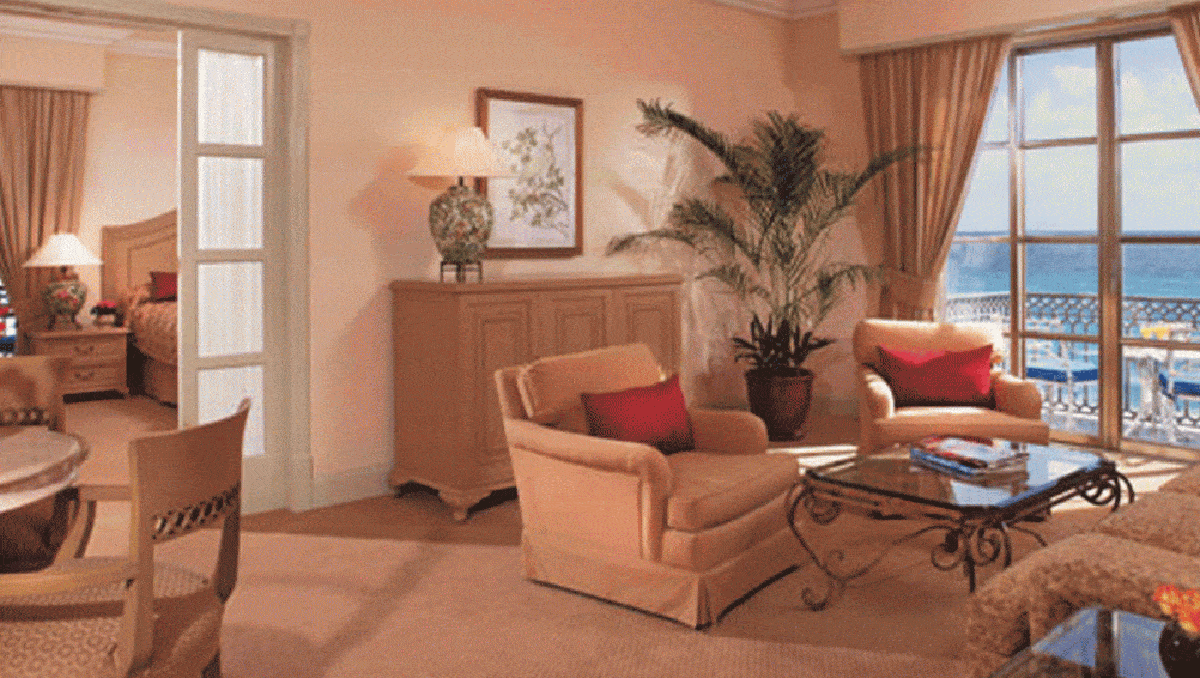 Once we settled in a suite we were quite comfortable – the suites are large and have a nice resort atmosphere. Older in style but not lacking anything – suite had 2 bathrooms, large walk in showers, 2 balconies, ample space. We were on a romantic vacation but these suites would've worked beautifully for the families too.
After we have unpacked & settled in, we headed off to the beach – the water is blue and warm but the beach is very wavy and rough. There was hardly anyone in the water due to the rough conditions (and we were told by the staff that it is the norm here). If you are thinking of a family vacation – think again, as kids won't be able to enjoy the sea here at all.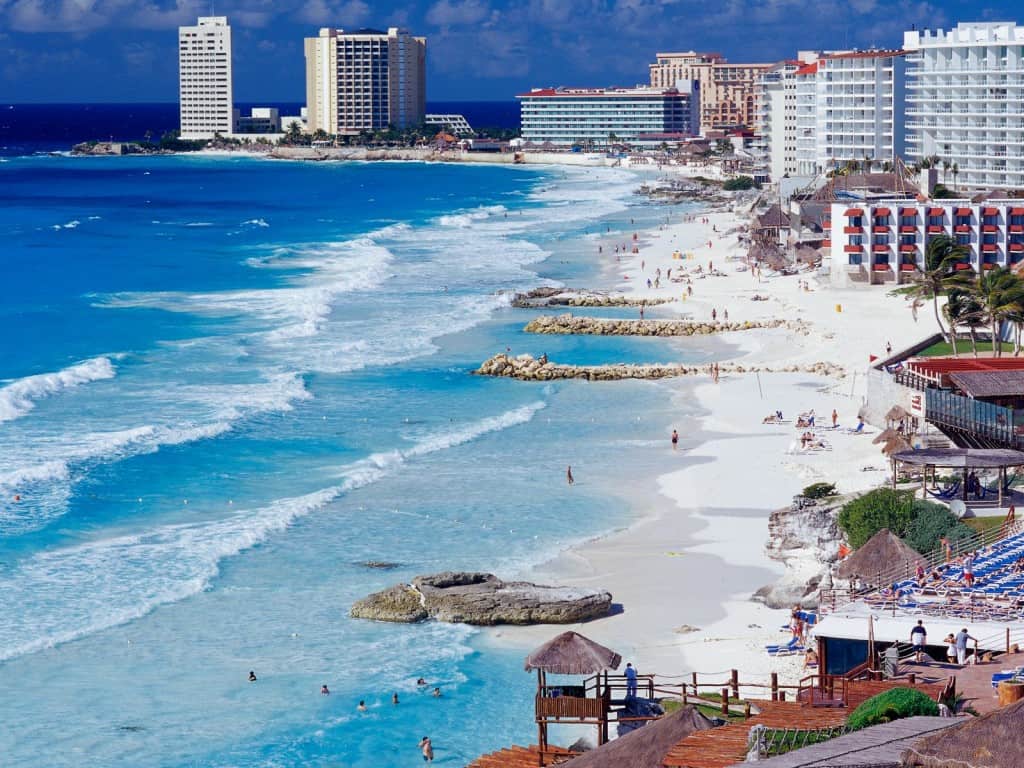 It was a real dissapointment as Caribbean sea was one of the main reasons we came this far. Hotel lacks any kind of atmosphere or things to do so not being able to use the beach is a major let down.
The only nice thing about the beach is being able to go for a long walk in the afternoon once the sun has gone down and it's not so hot.
And hotel pools, even though pretty, are very warm (hot really) – not refreshing on a hot day.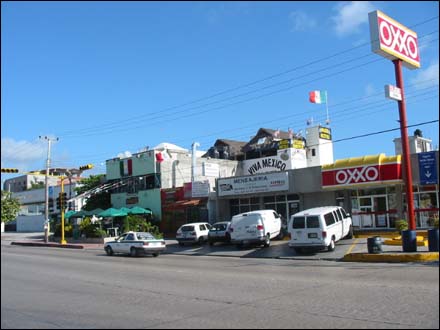 Seeing that beach and pool didn't work out for us, we headed off to town to explore what Cancun has to offer. Imagine our surprise, when we discovered that the only thing in town is a cheap shopping centre and even cheaper cafes on the sides of the dirt road. That is apart from the super noisy clubs on each corner selling cheap margaritas. So unless you come here to party and drink there is absolutely nothing to do in Cancun.
A picture of a typical street inCcancun is on the left.
If you are over 30 years old and are The Lux Traveller this place is absolutely not for you, even if you staying in a luxury hotel like we did.
If you happen to be here for a couple of days – distract yourself with some shopping – there are a couple of nice designer shopping centres in the vicinity of the Ritz Carlton – Plaza Las Americas and La Isla.
But my best tip would be – to hire a car and head to Playa Del Carmen. It is only about an hour away by car and is in a completely different world. Here you'll find luxury hotels, pretty restaurants and swimming beaches.
We have cancelled our 2 extra nights at the Ritz and did exactly that. Our holiday began once we left Cancun (no offence to Cancun and its very young fans – it just not luxurious or interesting enough for our generation!).
Read our next story on Playa Del Carmen and enjoy a nicer side of Mexico!