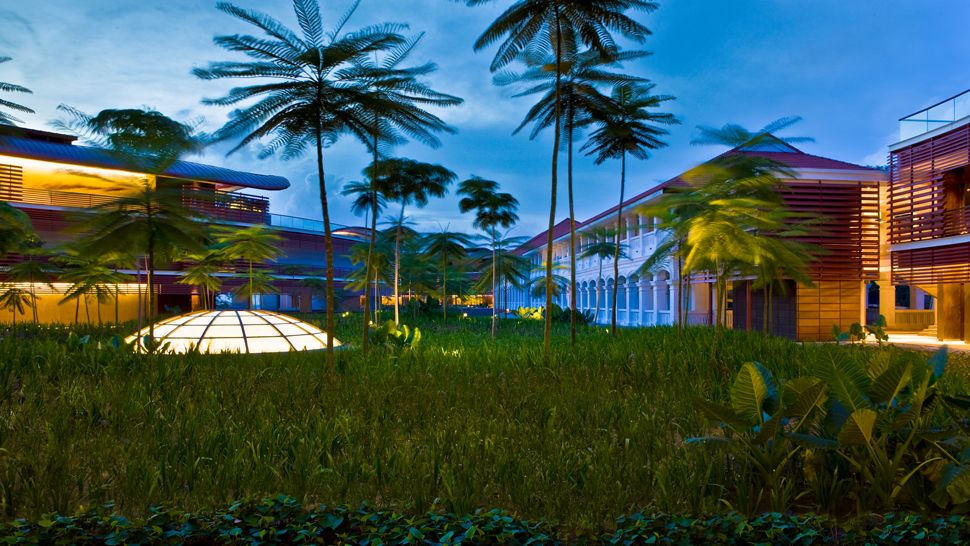 the lux score
94
the lux score explained
Service 9
Rooms 10
Food & Beverage 10
Ambience 8
Attention to Detail 9
Generosity & Value 9
Wow / Hip Factor 10
Facilities 10
Location 10
Fit to Promise 9
Singapore has a multitude of luxury 5 star hotels but none of them are quite as unique as Capella. Capella is situated on Sentosa Island, a peaceful green lush part of Singapore. It is a hideaway from a bustling Asian city, a place where locals escape to on the weekends.
Capella is located on one of the highest parts of Sentosa with a breathtaking view of the bay and the city. The hotel is a tasteful blend of old and new – British Colonial style is perfectly complemented by brand new buildings designed by a famous British architect Norman Foster.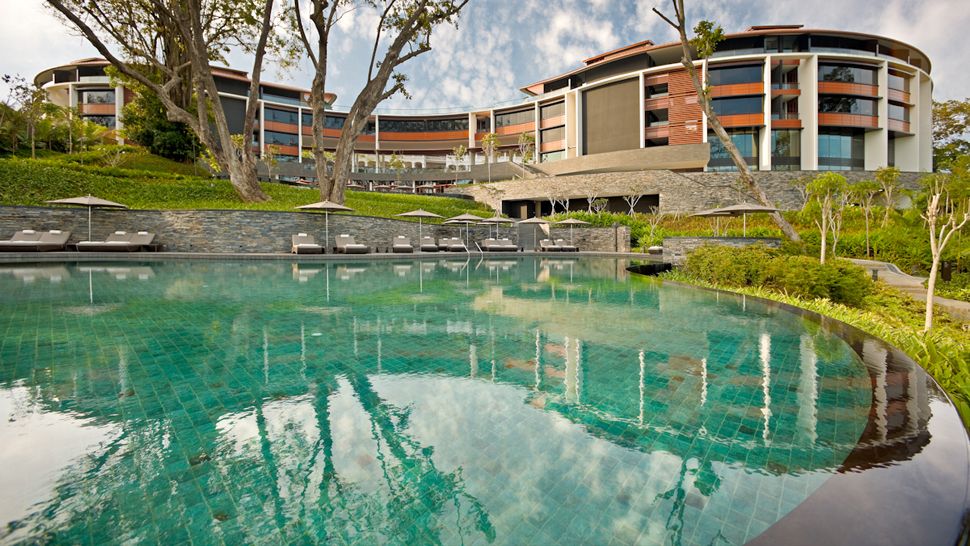 ACCOMMODATION
Even though Capella's territory is vast, the resort offers only 112 rooms, suites & villas. The resort feels very quiet and exclusive, even when it is at full capacity.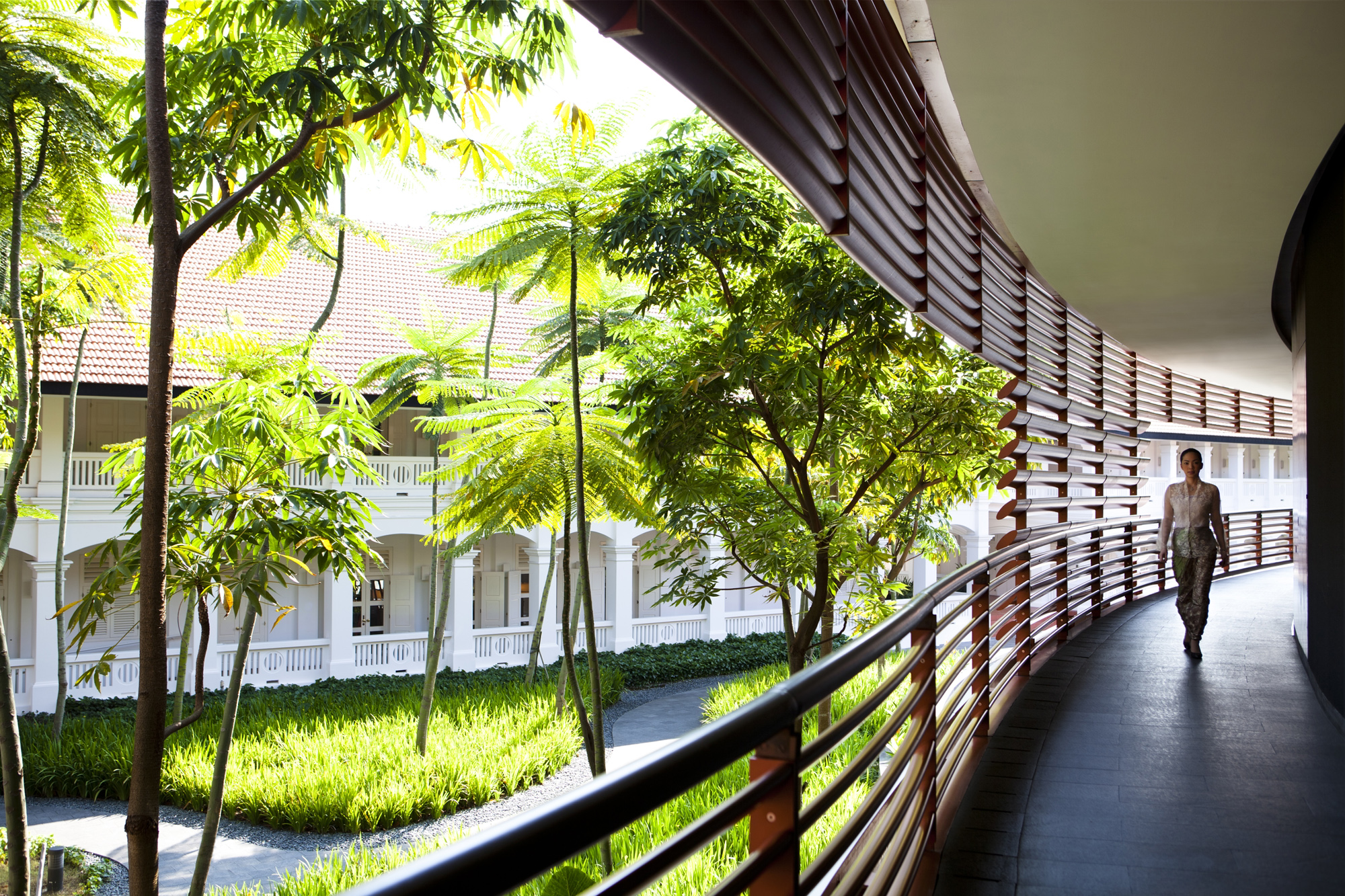 Standard rooms start from 77 sq m; they are amongst the most spacious in Singapore. They have a view over the hotel's lush tropical gardens or if you are lucky, towards the South China Sea.
All rooms are wonderful in design – they are modern yet very warm, featuring a lot of exquisite fabrics, earthy tones, wood and natural stone. All rooms are equipped with the latest technical gadgets, like Ipod docks & Bose stereo systems and of course all lighting, air conditioning and curtains are controlled by a digital system by your bed.
Nespresso machines, complimentary water and fruit are welcome inclusions in all rooms.
While rooms and suites are absolutely stunning, villas are a jewel in Capella's crown. They come in 1 and 2 bedroom configurations, each one with a private pool and separate living room.
Our family stayed in a one bedroom, 133 sq m pool villa and felt like we were relaxing at a luxurious Asian seaside resort rather than a city hotel. This is the biggest Capella difference. Without a doubt it is the best accommodation in Singapore in the most peaceful setting.
The villas are a sanctuary of calm and relaxation – a perfect blend of comfort and luxury. Even 1 bedroom villa provides a lot of space for a family of four. If travelling in style is your way and budget allows you to stay in Capella, look no further.
AURIGA SPA
This resort wouldn't be a complete sanctuary of relaxation without a beautiful Asian spa. Well, Auriga Spa offers just that – with their holistic approach to well being, custom designed treatments to suit your needs and a range of organic products to complement your treatment, Auriga Spa is a perfect place to spend an afternoon after a busy morning of exploring the city.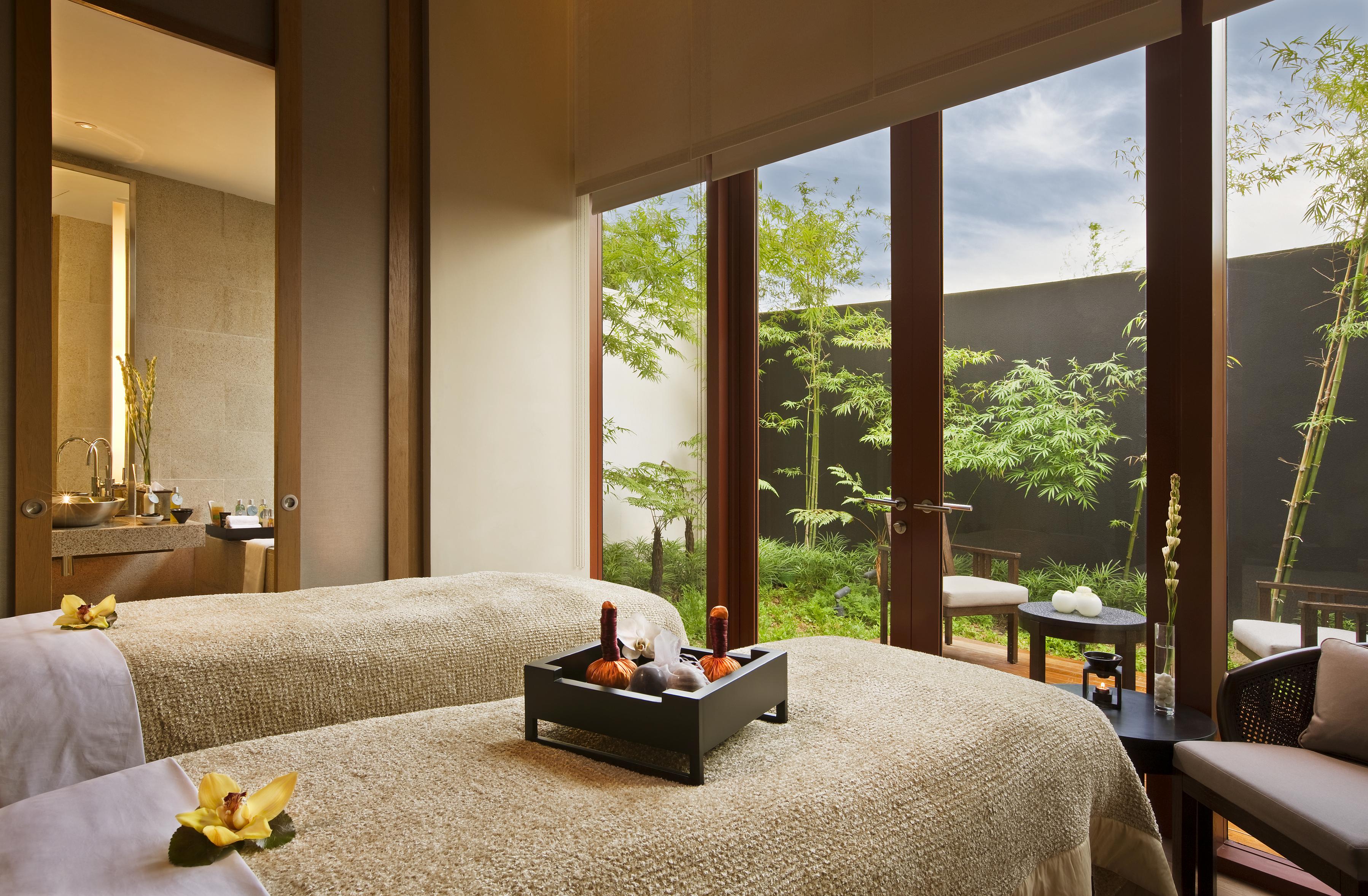 For the Spa fans or very stressed executives we recommend a half day session at the spa – it will have you pampered and relaxed from head to toe. And if you choose to bring your loved one with you – it will be a wonderful opportunity to share a rose and sandalwood bath together and re-connect with each other in a private garden over a cup of organic tea.
DINING
Breakfast, our favourite part of the day, is divine. The best breakfast in Singapore.
The buffet is set up in a series of beautiful rooms, starting from Asian delights, to hot dishes table, fresh fruit and yogurt section. Giant platters of raspberries and blueberries as well as different flavoured Yukults have won my children's hearts. I think they survived just on those luscious berries and milky drinks for 2 days.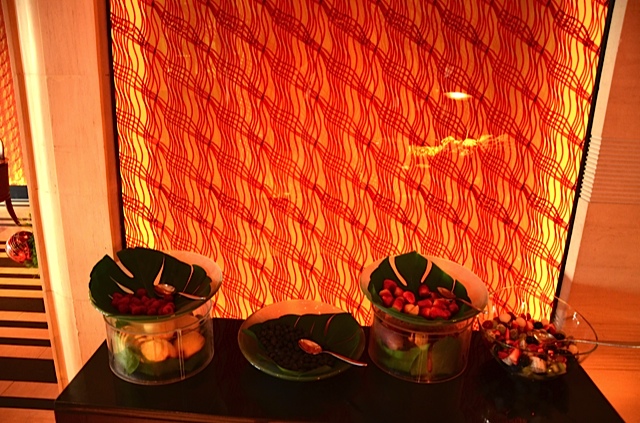 The setting is also wonderful and serene. Outdoor tables overlook the South China Sea, cascading swimming pools and lush green trees. An occasional peacock strolls by your table while you enjoy a gourmet breakfast on the terrace.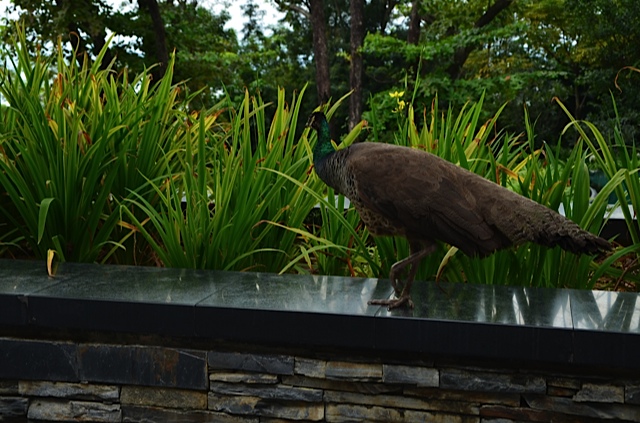 Hot meals ordered by the kids came decorated in a lovely child friendly way and freshly made juices and smoothies just kept flowing to our table. Great service as well as the setting.
Lunch is a fairly quiet time at the hotel restaurants as most guests go out for the day or stay in their villas.
For Dinner, Cassia, modern Chinese restaurant is our recommendation.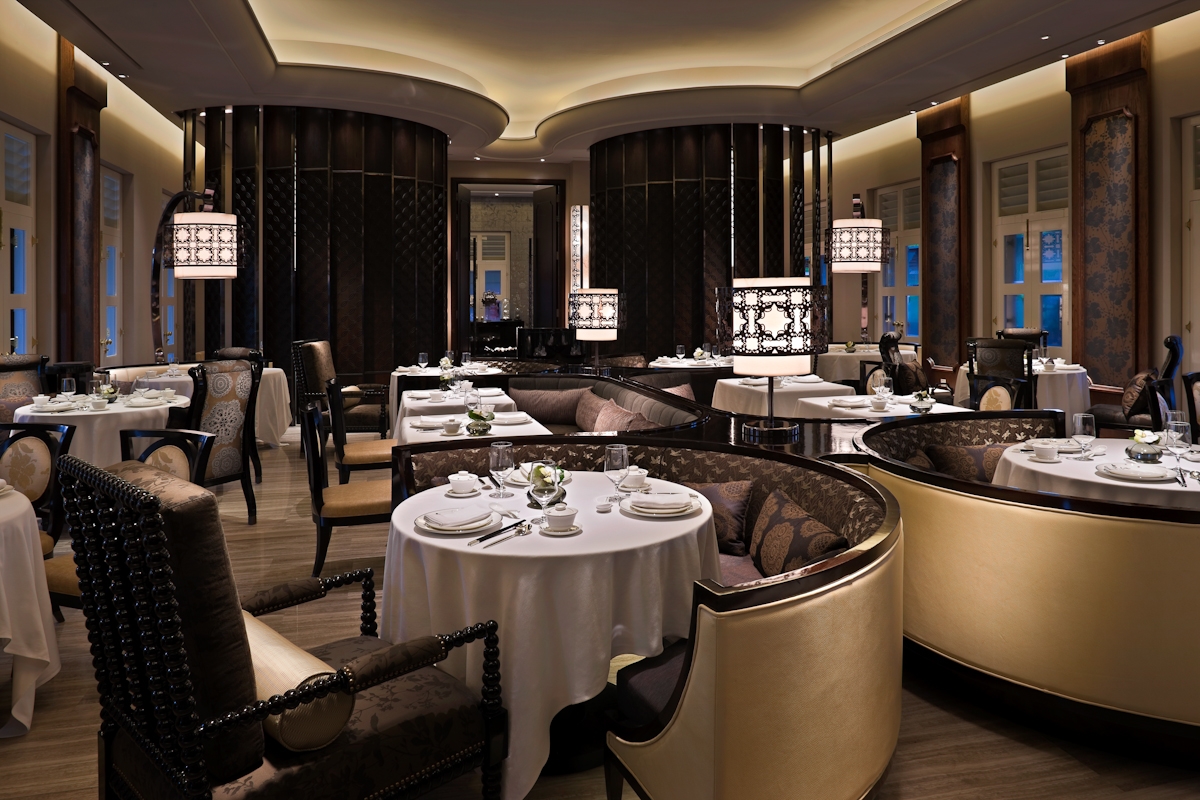 The restaurant offers a great blend of traditional Cantonese cousine and very modern Asian dishes. Authentic flavours, organic ingridients and a very plush setting will guarantee an excellent dinner out.
THE LUX TRAVELLER LOVES
We love the villas with private pools, kids amenities (bathrobes for him & her in their size, milk bottles, bottle warmers & other little luxuries), sensational breakfast, location & views as well as very good service.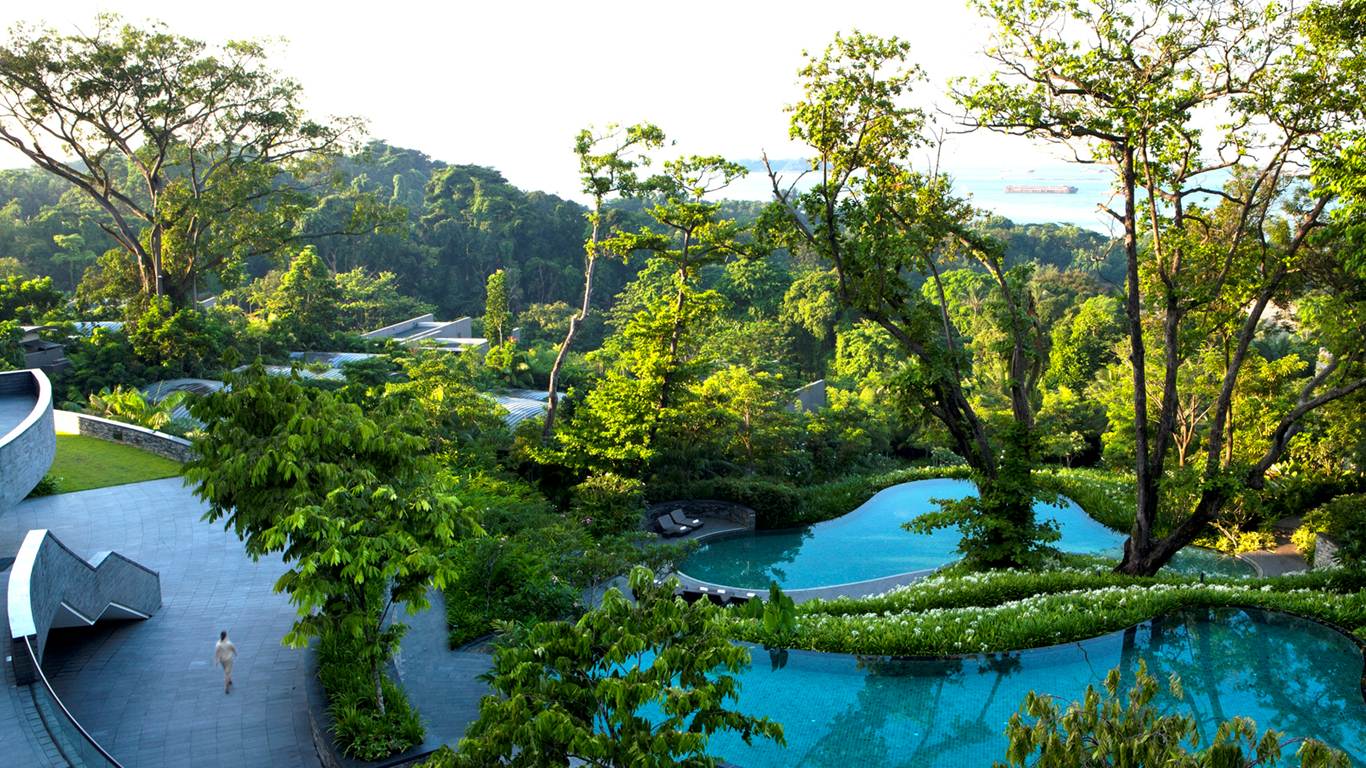 SPLITTING HAIRS
There is nothing we didn't enjoy during our stay. Capella is by far the best resort in Singapore for a relaxing stay, however be prepared that it is also the most expensive resort in town.
Villa accommodation starts from USD$1,060 per night plus taxes.
ALL IN ALL
Capella is officially the best resort in Singapore and we will definitely return if budget allows.