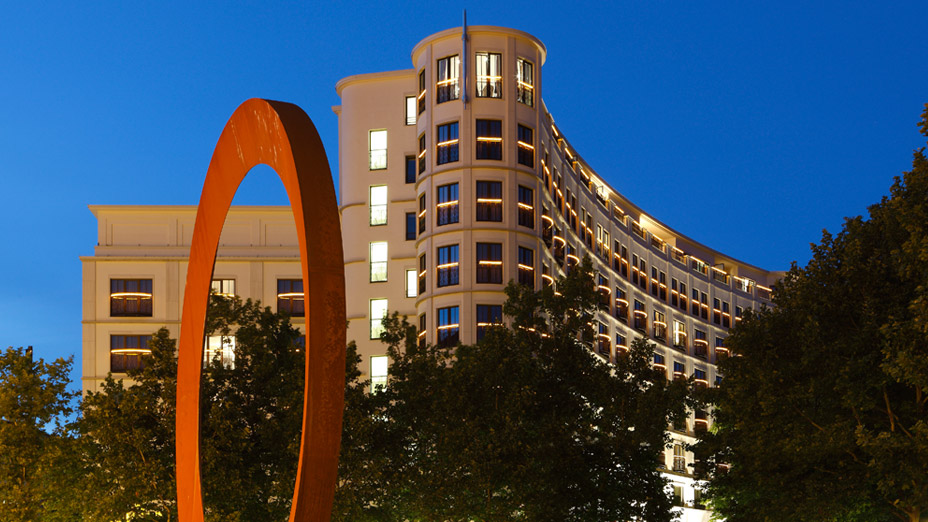 the lux score
85
the lux score explained
Service 8
Rooms 10
Food & Beverage 7
Ambience 7
Attention to Detail 9
Generosity & Value 9
Wow / Hip Factor 8
Facilities 9
Location 8
Fit to Promise 10
The Charles is the only modern luxury hotel in Munich. It has been purpose built as a five star hotel by Rocco Forte group only a few years ago so the interiors of the hotels per beautiful and very modern, the lobbies are bright, the rooms and suites are open plan sanctuaries and the furnishings are ultra comfortable, functional and new. 'New' is such a sweet word in the old world of European hotels.
Location
The Charles is located 10 min by taxi from the very centre of Munich, Maximilianstraße. Even though the location is a little more remote than other 5 star properties it has its beauty. The hotel is located opposite a beautiful green park with a playground, perfect for families with young children. The views from the top floor suites are breathtaking. Nearby attractions you could walk to within minutes are State Collection of Antiquities, Old Pinakothek and Pinakothek der Moderne. For most other places of interest you might need a taxi unless you are a keen walker.
Munich is an amazing city, the capital of Bavaria, German state rich in history and culture. It has a lot of wonderful theatres and museums. Don't miss a day with the family in Deutsches Museum, the best museum in the world for children of all ages or a night at the opera in the National Theatre.
Accommodation
The Charles offers 136 rooms and suites, designed by Olga Polizzi in the classic style that beautifully marries up Bavarian tradition with modern luxuries.
Hotel's standard rooms are known to be the most spacious in town – combine that with Olga's brilliant taste and new furnishings and you easily end up with the best hotel in town.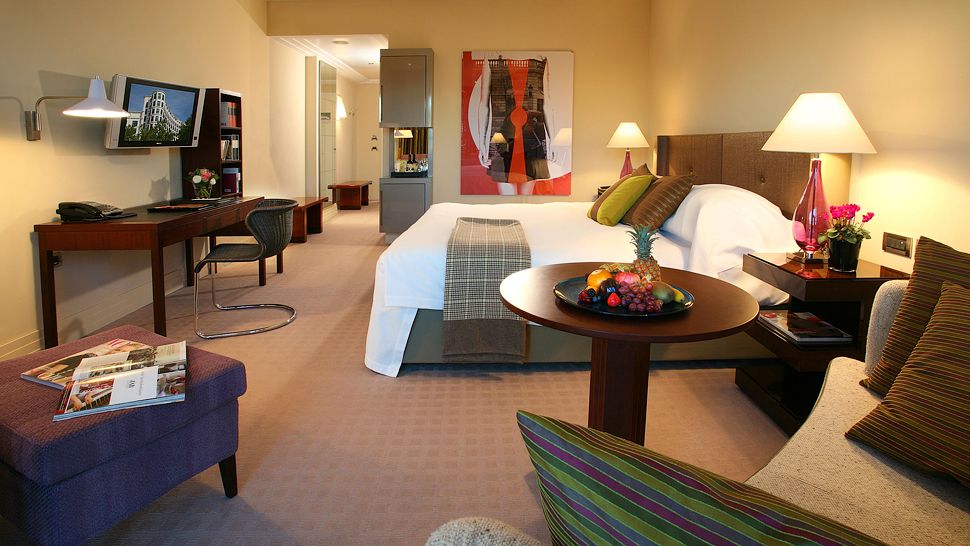 We stayed in the Executive Suite, 72 square meter one bedroom sanctuary. From the minute we walked into the suite we knew that we made the right choice to stay at The Charles. The suite is impeccable and will definitely be a place I'll return to on our next visit to Munich.
The bedroom is round in shape with heavy drape curtains over floor to ceiling windows. The walk in wardrobe is almost a separate room where your designer luggage can rest in style when you don't need it.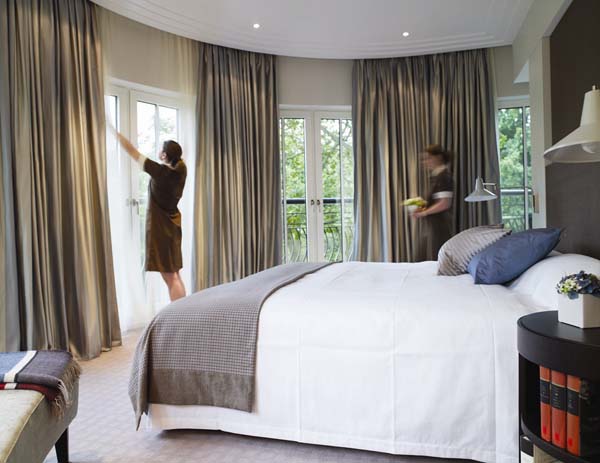 The spacious bathroom boasts ample Bavarian limestone, a separate shower and a bath. Some suite bathrooms have double vanities, some -only one.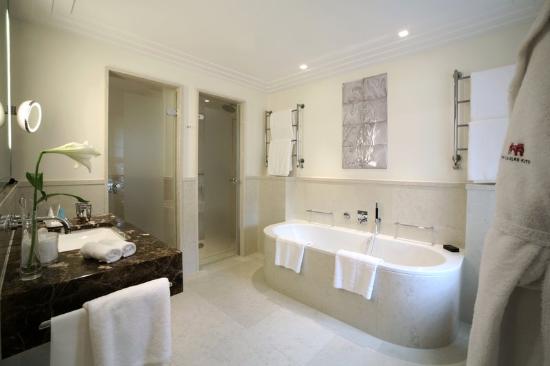 Pretty living room is furnished in neutral tones and has a dining table for two, a little study desk and comfortable sofas for relaxation. We also loved having a guest powder room and another wardrobe in the entrance hall – perfect for visitors and entertaining.
Suites also come with a number of benefits like complimentary pressing, packing and unpacking service, buffet breakfast, local calls and in-suite check in – all small luxuries that make a big difference to an overall experience.
Best Suites In Town
The Charles often hosts international dignitaries and movie stars. Do you know why? Level 8 of The Charles houses only a small number of exquisite suites and provides the highest security standard in town.
Monforte Suite requires a special mention. This Presidential suite has the best views in town, over Old Botanic garden, the famous historical buildings, with Alps in the background.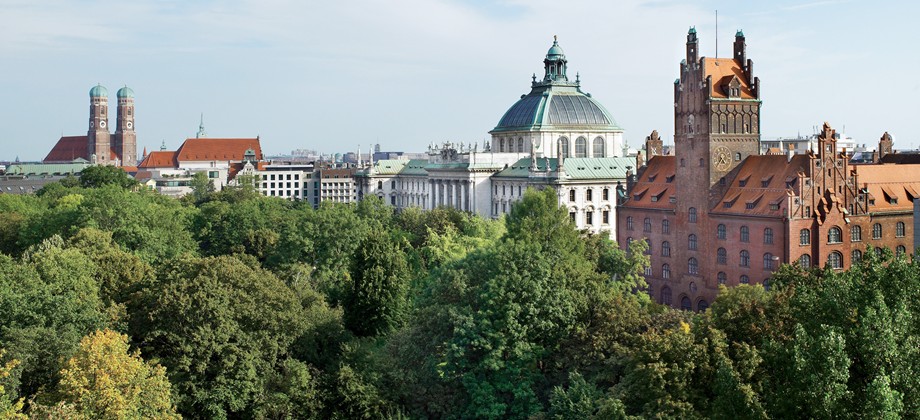 200 square meters of living space are furnished with an exquisite style, with numerous artworks, artifacts, luxury designer furniture, plush rugs and a grand piano. The outdoor terrace runs along the whole length of the suite and has to be one the most inspirational places to relax in Munich.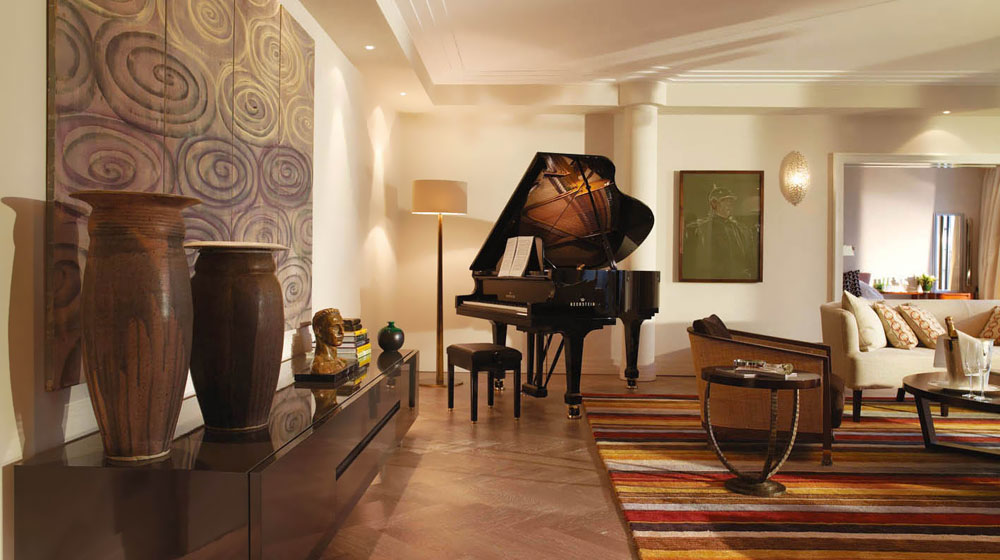 All 4 suites on level 8 could be interconnected to create an unbelievable 450 square meter residence for the absolute ultimate in luxury.
Dining
I have a small confession to make – German food is yet to impress me. However The Charles try very hard and provide a lovely small buffet breakfast featuring some basic fruit and yogurt, ham and cheese, a selection of white and brown bread and some bottled juices. Coffees took a little while to arrive as did any specially requested items. But the service was overall friendly.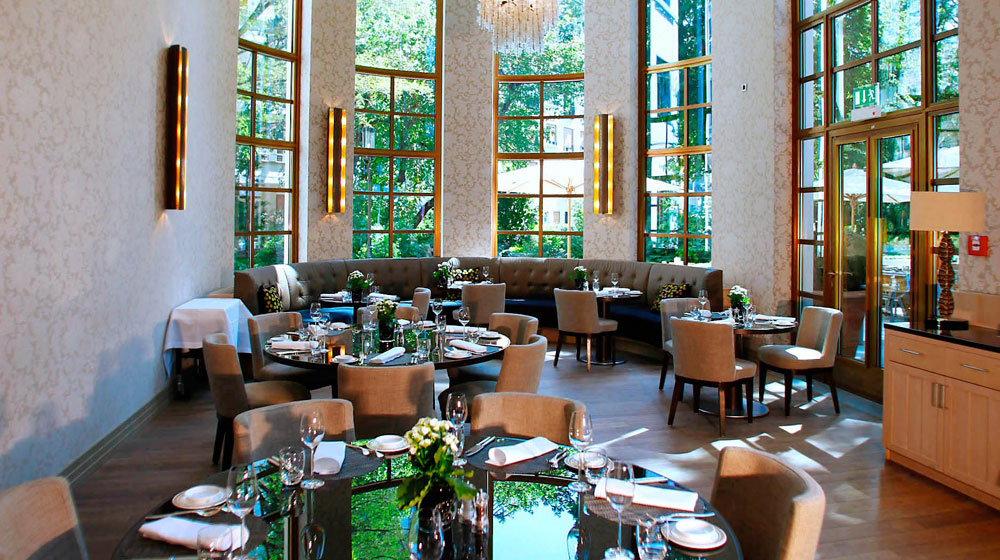 We also had a small dinner at the hotel's restaurant (there is only one restaurant at the hotel) Davvero and the simple soups and salad were nice while atmosphere wasn't there on the night we visited. May be Davvero is still working on building up its gourmet reputation or possibly we visited it on a very quite night.
The Spa
The spa in The Charles is really beautiful. It has the longest hotel indoor pool in Munich and looks so inviting. Unfortunately we didn't get to experience any treatments during our short stay but would definitely like to do so on our next visit.
Spa menu looks vary varied and professional and I am sure will help relax a stressed business man or revitalize a tired mum.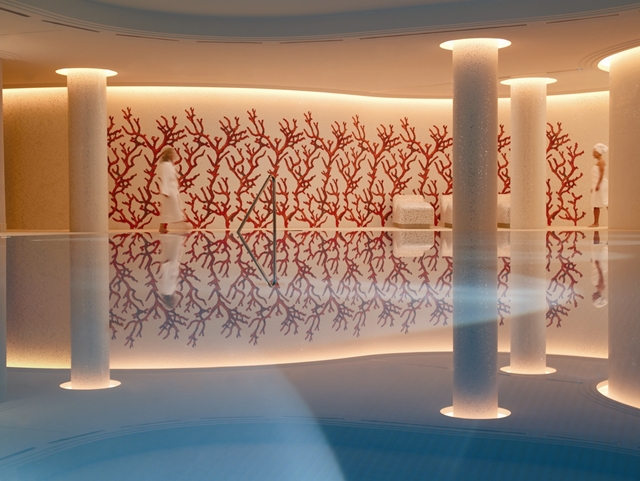 Hotel Guests
The Charles has a good mix of business people and families.
There were a lot of families with young children during our stay and I know they would've been well looked after, just as my little angels were.
Kids at The Charles
Children are very welcome in the hotel and they receive their own set of amenities – slippers and bathrobes and also numerous treats in the room – chocolates, biscuits, colour-ins.
Having a park downstairs at your disposal also adds to the appeal.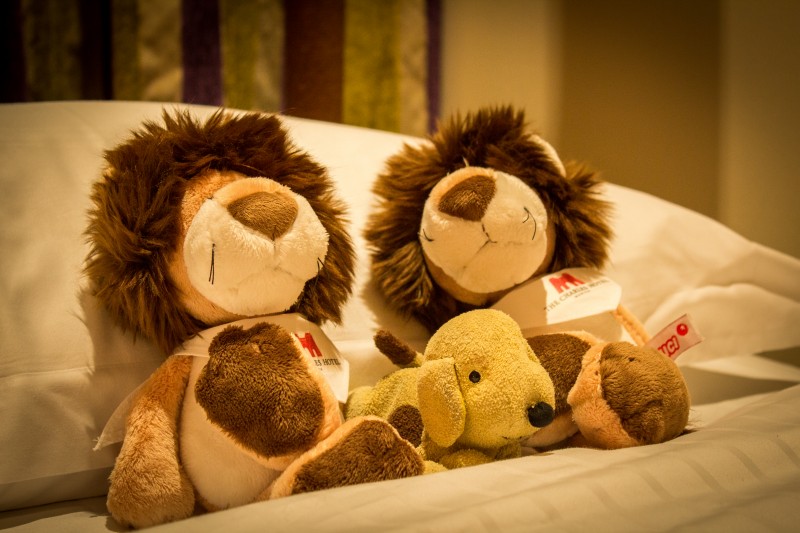 Nice things to Do
The Charles offers a lovely picnic service – they will pack you a picnic basket, provide a couple of bikes and will set you up in the park to enjoy a romantic afternoon in the warmer months. Something we'll have to try next time.
The Lux Traveller Loves:
The suites in The Charles are the best we have seen in Munich – luxurious and homey
The most beautiful spa and pool with extensive list of beauty and massage therapies
Friendly and easy going service
Olga Polizzi's style seamlessly blended with Bavarian tradition
The Lux Traveller Doesn't Like:
Our only complain as that the visit was too short! The Charles and Munich deserve at least a week to fully appreciate it.