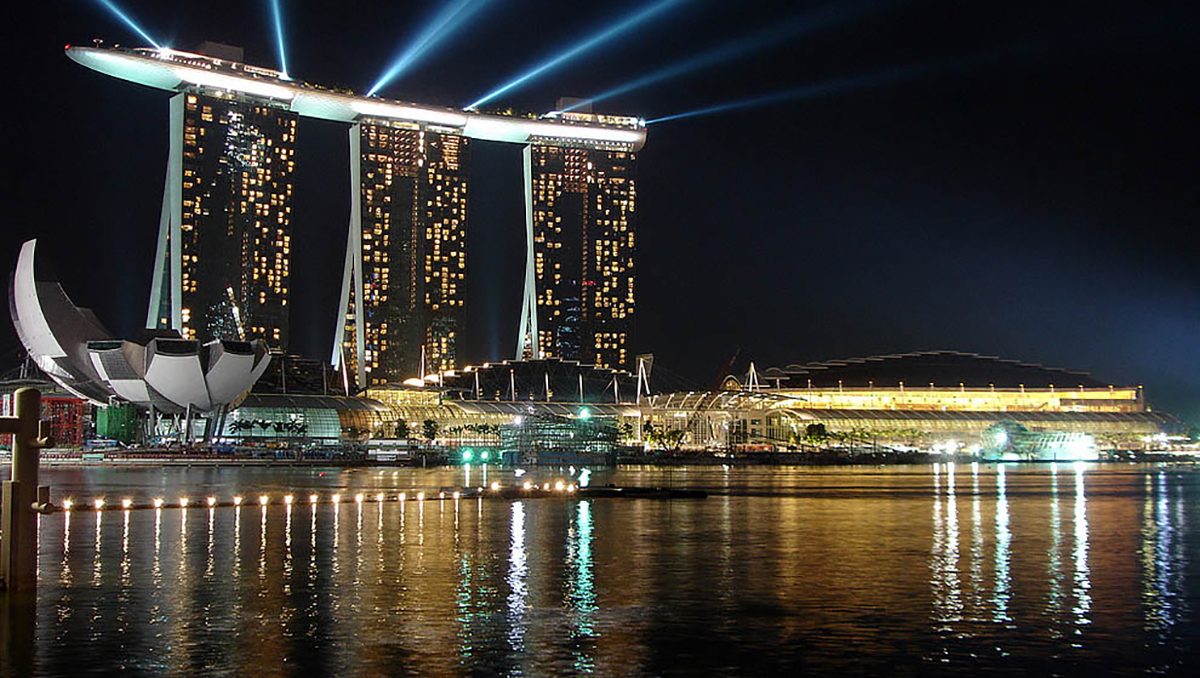 Conrad Centennial Singapore is a very friendly 5 star hotel in a good location.
It is located in Marina Bay area within a short 10 min walk to Marina Sands.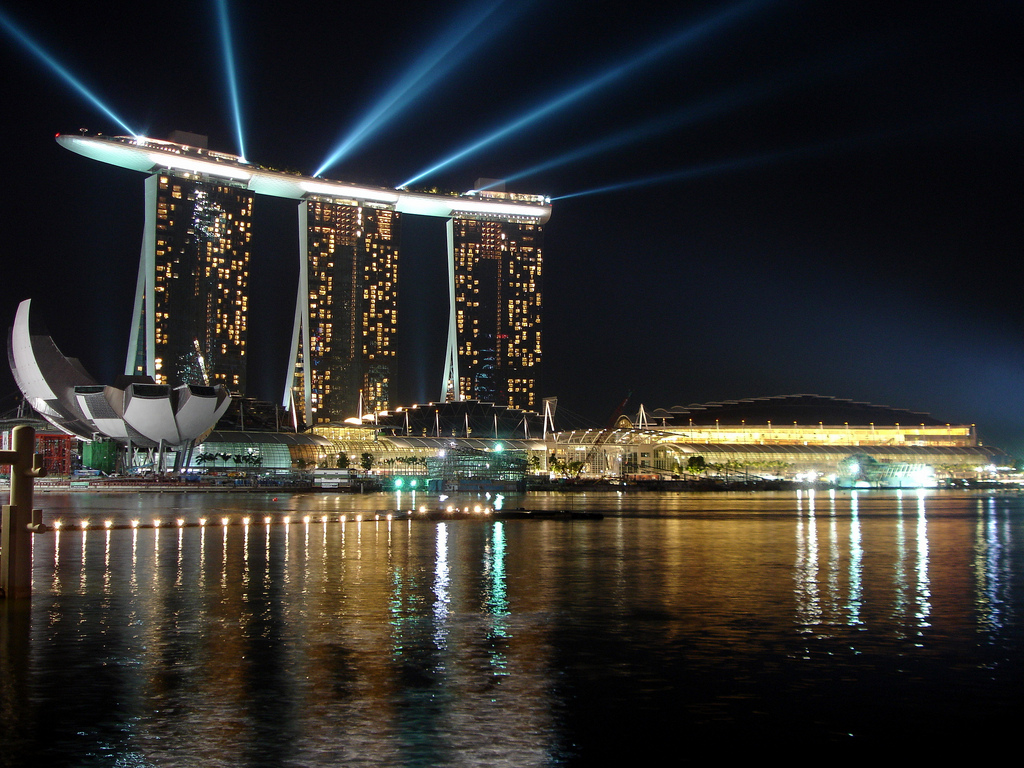 Is Conrad a truly luxurious hotel? No.
Is it a good hotel for a Lux Business Traveller to stay? Absolutely.
It is an older style hotel with fairly small rooms and no great views. It is very close to the Marina Bay but is hidden behind a few other tall towers.
The best feature about the rooms is very comfortable beds. You are guaranteed a good night sleep!
If you are travelling with children you'll have to book 2 rooms or a suite as there are no sofas in the rooms and no space for an extra bed.
Rooms are cosy and pleasant but not overly luxurious. Just OK.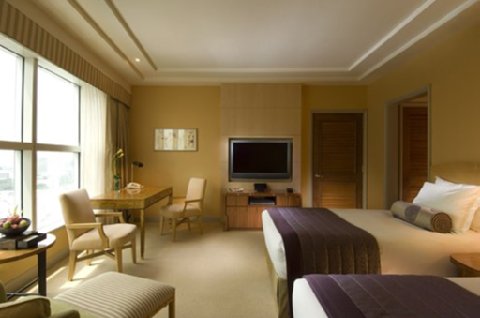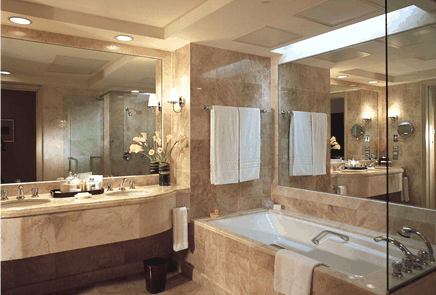 Breakfast in the main restaurant is also quite basic compared to other 5 star hotels in town. It needs a facelift and a more luxurious take on food. Room service however is lovely and more pleasant than the buffet.
The best feature of the hotel is the Executive Lounge and the service throughout the hotel.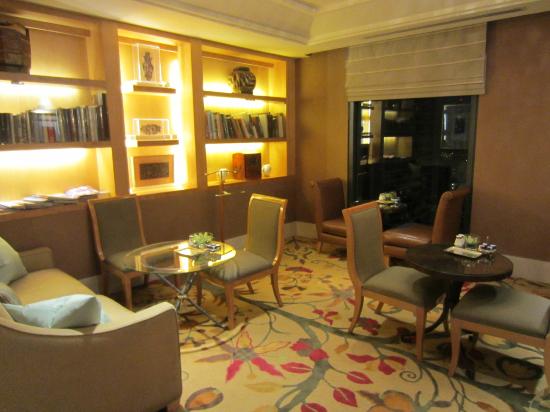 Executive Lounge has lovely outlook and serves a great selection of canapés, fruit, chocolates for the evening cocktails. Breakfast here is also a much more stylish affair than in the restaurant downstairs. Highly recommend it!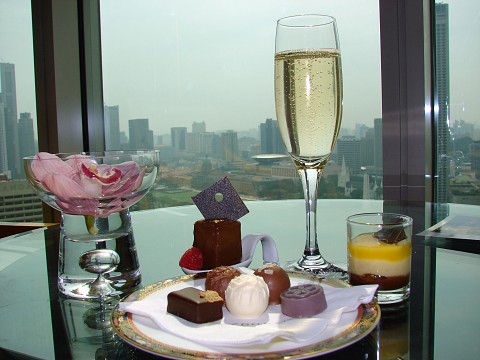 The service in the hotel is excellent, in person and even via email.
Hotel has a swimming pool on the 1st floor – but it is not a resort style, just a lap pool for exercise. Like I mentioned before this hotel hardly caters for families on holidays it is designed with business travellers in mind.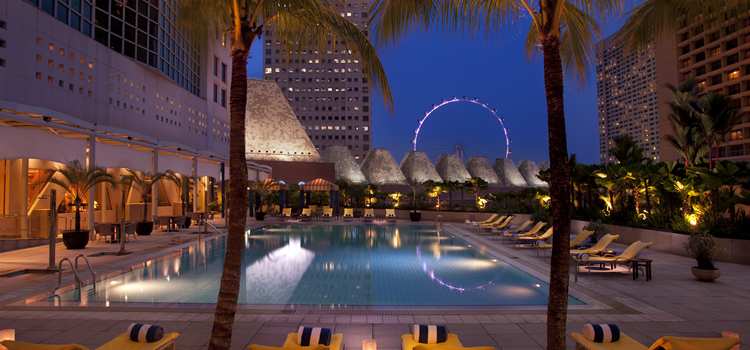 All In All – if you are in Singapore on business and are looking for a well priced comfortable hotel for a few nights don't hesitate. If you are in Singapore on holidays and especially as a family we suggest you try Mandarin Oriental, Fullerton Bay or St Regis. They are much more luxurious and family friendly options.
Lux Traveller loves – Little treats in the rooms (chocolates, teddy bears for the children, fresh fruit) – they make you feel welcome!