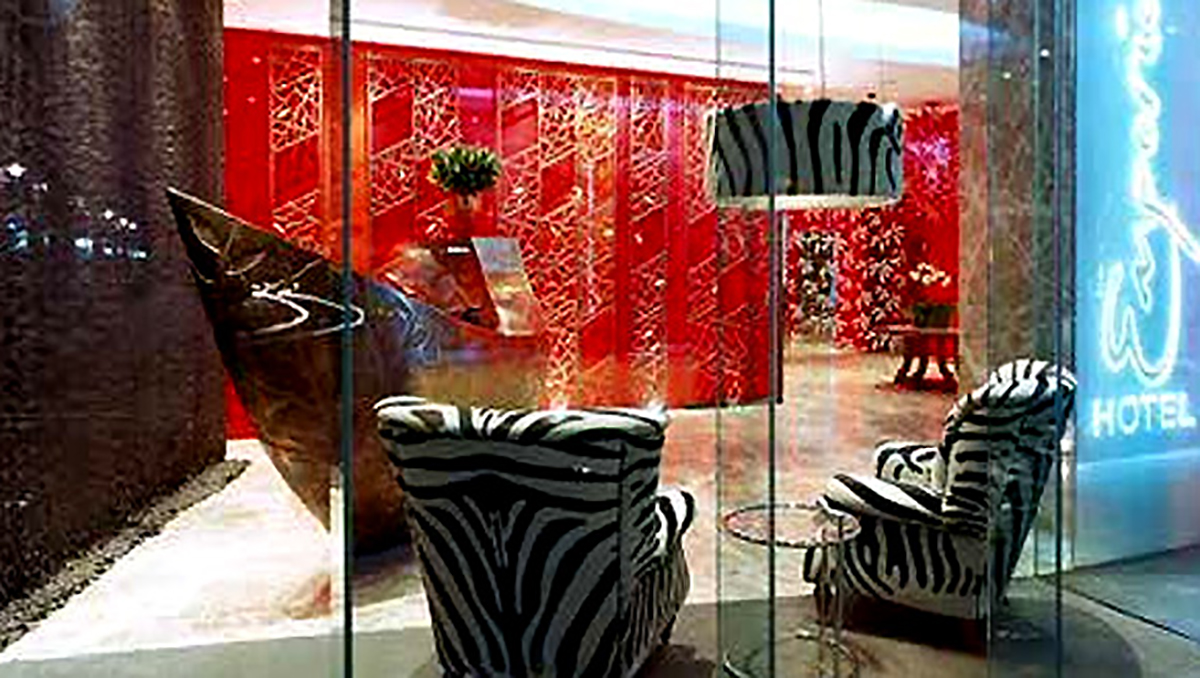 Brisbane was once considered a stopover rather than a destination. Well, that's no longer the case. The sunny town is changing rapidly and has a lot to offer to modern day travellers. And Emporium Hotel is just the place to base yourself while exploring the city.
We were looking for a romantic, luxurious and chic hotel close to the CBD and the Emporium Hotel Brisbane turned out to be just perfect.
The Emporium Hotel has some serious sex appeal. Chic red lighting, crystal chandeliers, zebra print armchairs and lots of mirrors – you almost feel like you have entered into a fairy tale  world.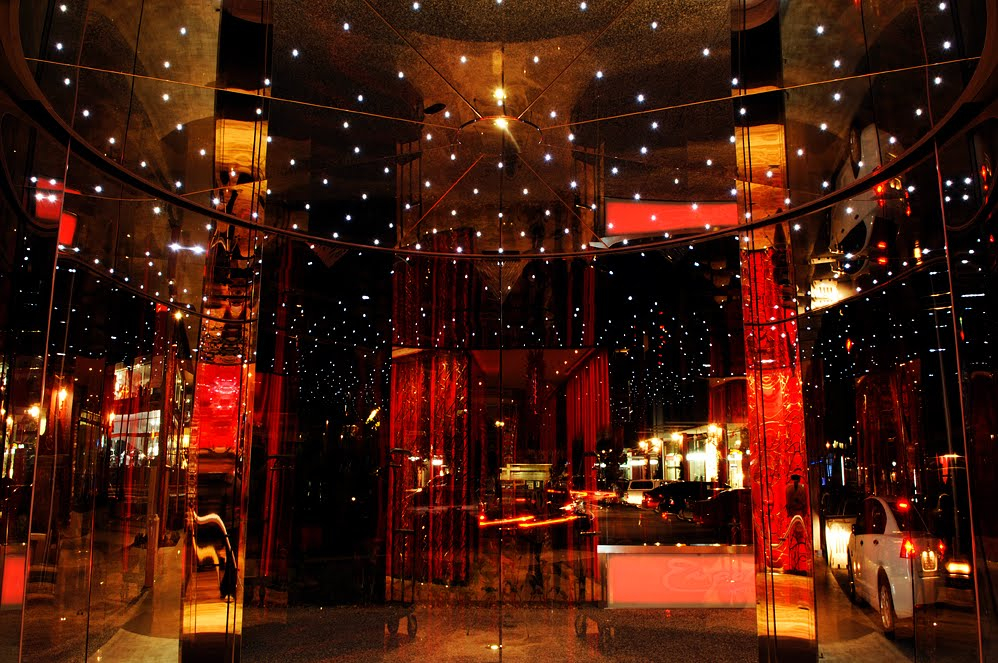 From the minute we arrived the staff made us feel very welcome with warm and personal greetings. The car was promptly parked, the luggage taken care of and within minutes we were on our way to our luxurious corner suite.
The corner suites are the largest and best in the hotel and are the only ones that offer a separate bedroom and living area.
We were pleasantly surprised that the suite was beautifully set up with rose petals on the bed, chilled French champagne, macarons and other treats.  A gorgeous start to a romantic weekend. The suite itself is chic and spacious and absolutely perfect for a romantic getaway.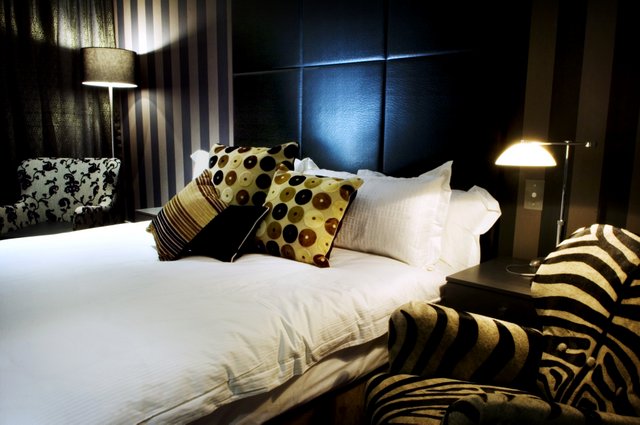 The suite has two full marble bathrooms, a luxurious living room with a lounge and dining area  perfect for long lazy Sunday breakfast  and even a washing machine  which was somewhat unexpected but very useful for a long stay. Other lovely touches in the suite are a Nespresso machine, gourmet teas, Lindt chocolates at turn down and well, we won't reveal everything – you should just stay here and be surprised!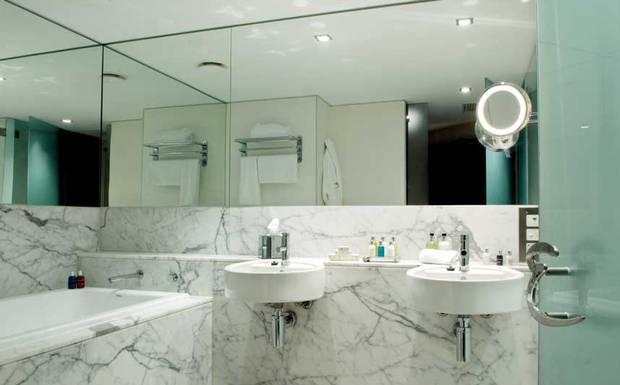 Breakfast is definitely worth a mention. It is offered as room service and is superb. It arrives promptly at the time you request and is beautifully set on the dining table by two friendly waiters.
The food is café quality, very fresh and delicious. We ordered fresh juice, fruit, gourmet eggs, fresh bread, pastries, tea and coffee. It was an absolute treat on a lazy morning!
The location of the hotel is also very convenient. The Emporium Hotel is situated in Fortitude Valley near James St, a trendy area with nice cafes, bars, designer stores and a cinema. The CBD is only five minutes away but being in Fortitude Valley makes you feel a bit like a local.
Gym and Pool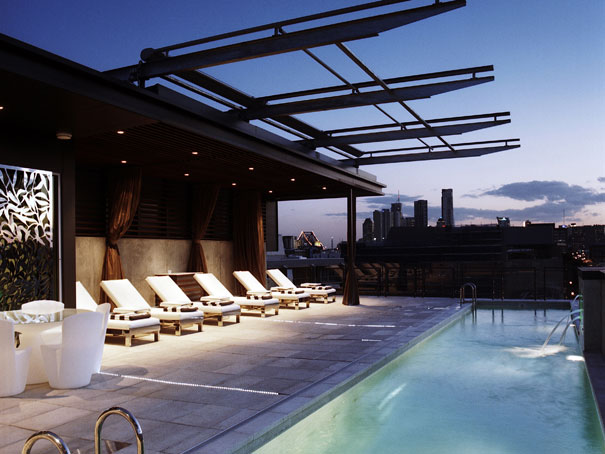 The Emporium Hotel also has a sexy roof top pool for summer stays. We didn't have the pleasure of experience it during our winter stay but will definitely enjoy it next time. And every room comes with huge fluffy pool towels which is also a nice touch.
The Lux Traveller loves the service! It was exceptionally friendly, helpful and personalized. It seemed like nearly every staff member came out to say hello and greet us personally.
In the morning the concierge has offered to get us complimentary tea and coffee and set it up in the car, to warm us up. So sweet!
Nothing was too much trouble. I'd say it was one of the best service experiences in Australia.
All In All  this is a fantastic hotel in a trendy area. Lux Traveller recommends it for a romantic weekend. The Corner Suite is our pick for ultimate pampering.
Brisbane Restaurant Tip:
Every time we are in Brisbane we visit Aria, Matt Moran's restaurant on the riverfront. The food is good but the service and the setting are gorgeous. For something a little more relaxed and young, try Watt Restaurant in New Farm. It is partially al fresco, riverfront dining and just perfect for a long lunch on a warm summer weekend.