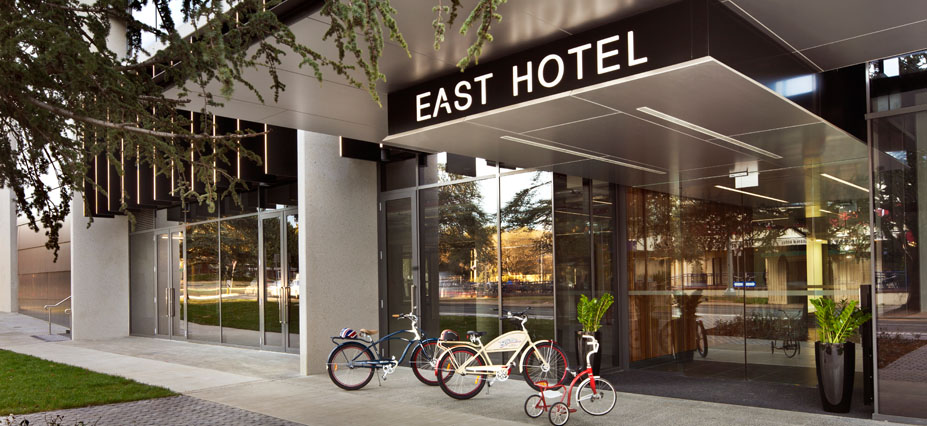 the lux score
86
the lux score explained
Service 10
Rooms 10
Food & Beverage 7
Ambience 7
Attention to Detail 9
Generosity & Value 10
Wow / Hip Factor 8
Facilities 7
Location 8
Fit to Promise 10
In the last couple of years there were quite a few fabulous new hotel openings in Canberra. We decided to pay our capital city a visit and find the most family friendly hotel there.
I have to admit, I rarely get surprised as I see so many wonderful hotels and resorts throughout the year. I am happy to say that East Hotel Canberra became one of those rare exceptions.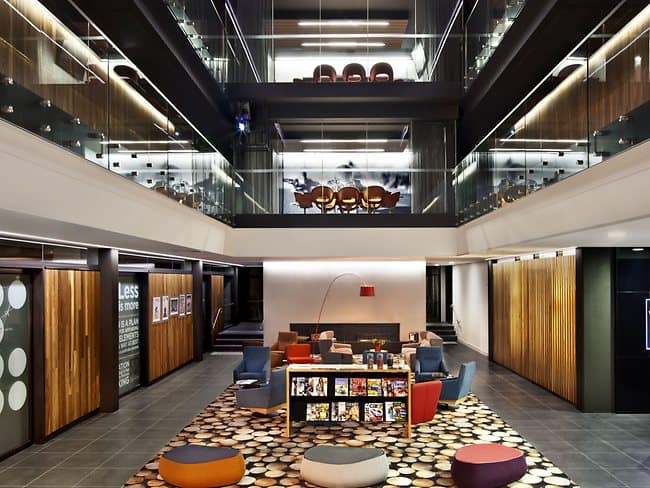 Arrival & Check In
East Hotel is owned by a delightful Italian family who have a great vision and a wonderful taste. Both owners, brother and sister Dan and Dion Bisa have children, so they know exactly what it takes to entertain the youngsters. They also know that happy kids mean happy parents and they have perfected this formula.
As soon as we walked through the door of our two bedroom apartment, we knew we made a great choice! I don't believe there is a more family-friendly luxury hotel in any Australian city.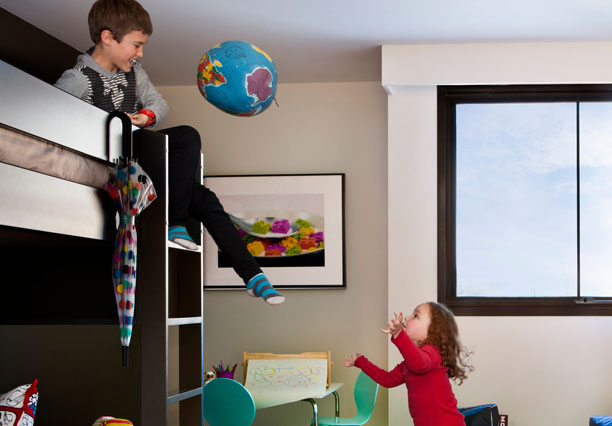 Kids room has bunk beds, bean bags, child size furniture, a vast collection of toys and board games, large flat screen TV and a Playstation. Does it get any better than this?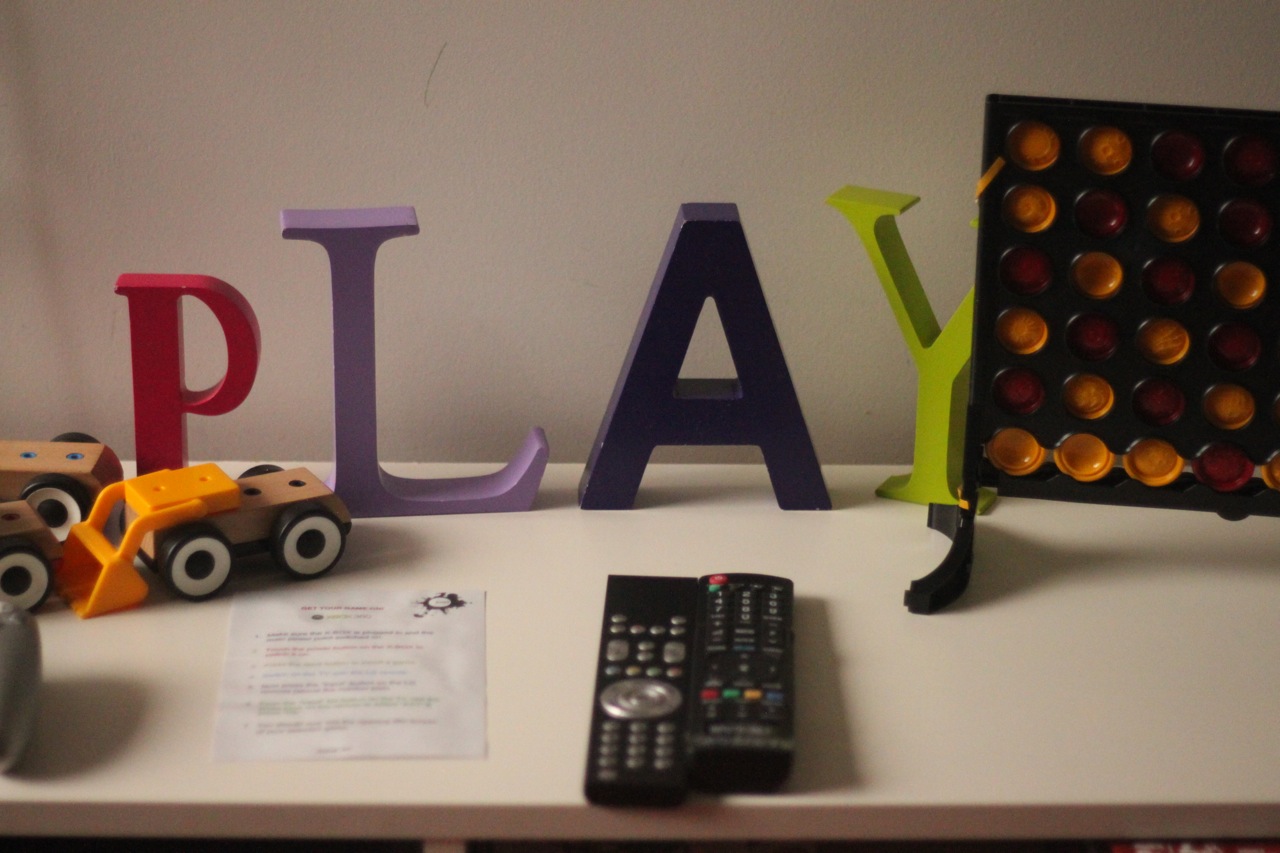 When the kids enjoyed their room, adults relaxed in a spacious suite. Adults' quarters have an elegantly furnished living room, stylish bedroom and a full kitchen with an oven, dishwasher and laundry. Kids' and adults' bedrooms have en-suites. You simply couldn't ask for a more comfortable set up for a family!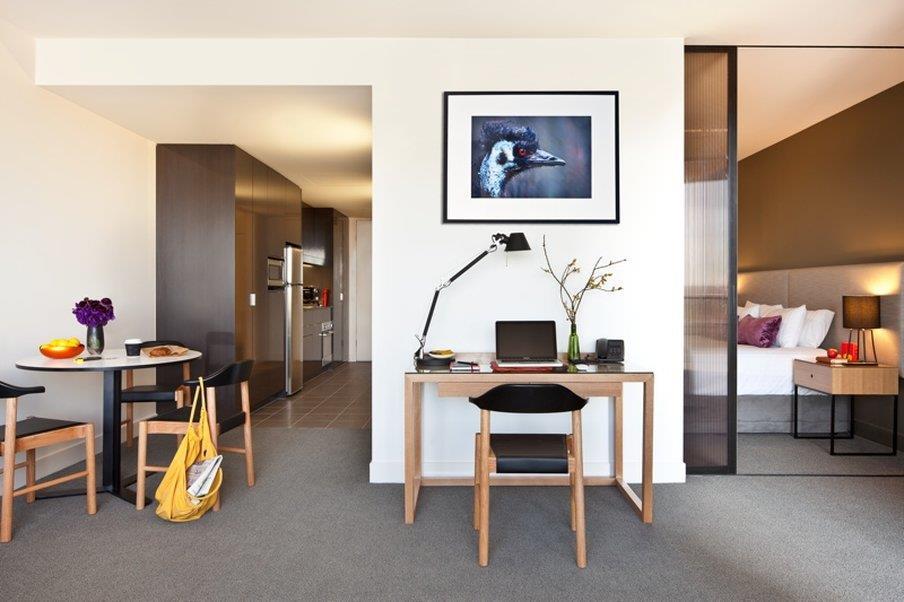 Accommodation
East Hotel is a new addition to Canberra's hotel scene and, from what I saw, a very successful one! 140 studios, one bedroom and two bedroom apartments cater just as well to business people as they do to visiting families and couples.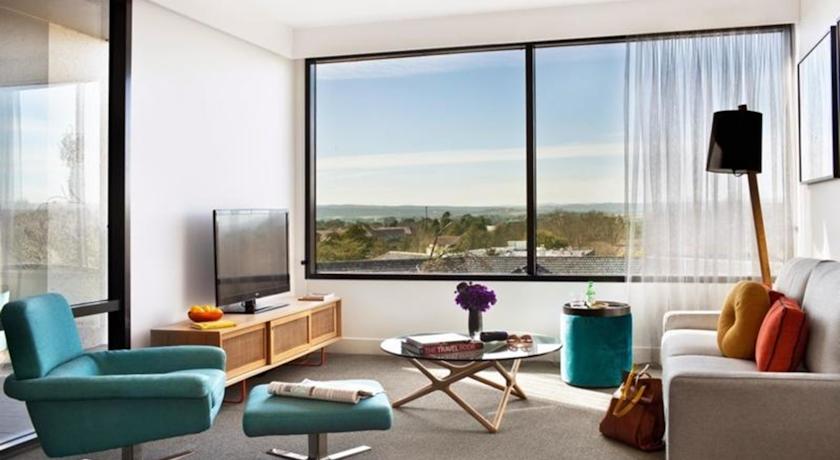 All rooms have a kitchenette which gives guests an option to have a dinner in.
2 Bedroom Family Apartments (Kids Cubby) are outstanding and very well priced from AUD $369.00 per night. One- and two-bedroom apartments are perfect for business people who appreciate space and want to feel at home during their visit to Canberra.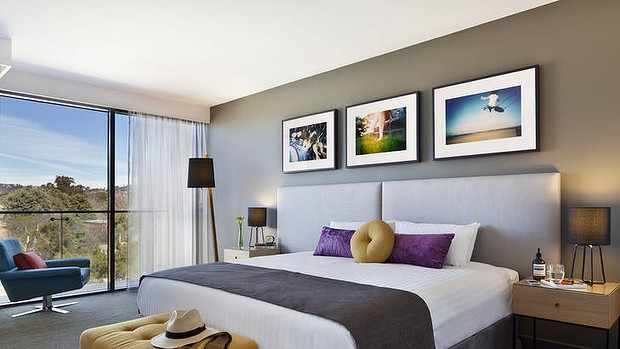 Facilities
East Hotel Canberra has a little in-house gym, well equipped with bikes, treadmill, free weights and some strength training equipment. The gym didn't seem busy during our stay, so I often had the whole gym to myself.
If gym is not your thing, you can take advantage of the bikes available for hire at hotel reception. Canberra is a great city for bike riding and East Hotel is located only a short ride from the lake. We heard there is a nice long bike track running along the lake that goes on for miles.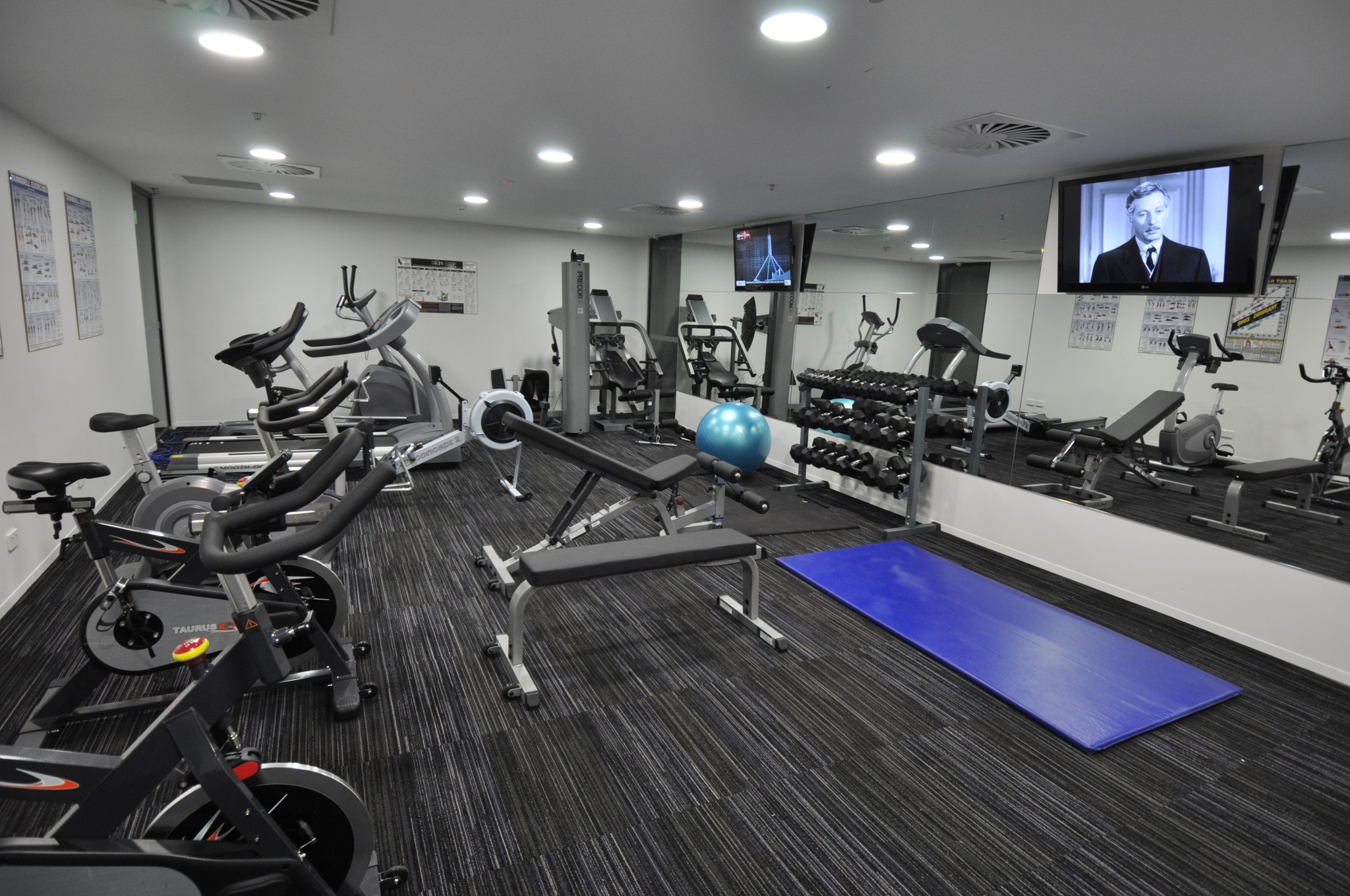 Dining
East Hotel owners have just opened a very trendy bar inside the hotel. I am sure that Joe's Bar will soon become a place to see and be seen.It has been opened less than a week and already seemed very popular every night.
Joe's opens at 11am and serves a selection of delicious Italian dishes like Smoked Burrata cheese, Italian meat plate with mortadella, prosciutto and salami, Arancini and Cape Grim meat balls. For those who like something more substantial there is Lasagne with deboned pork ribs, Wagyu beef brisket (slow cooked for 48 hours) or Ricotta Ravioli.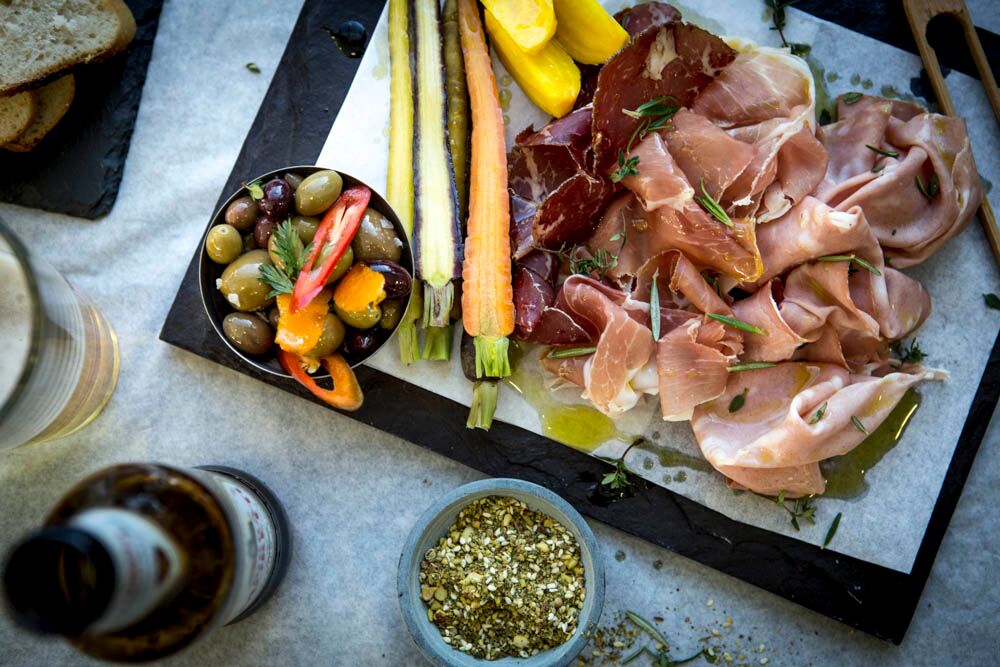 Deserts are equally outstanding – choose from Mini Ricotta Cannoli, Gelato Sandwich or Valrhona Chocolate tart.
Cocktails are fabulous too and Italian wine list is quite impressive. Atmosphere is glamorous yet not intimidating; interior very cosy, warm and inviting. I love the oversized granite bar, velvet couches, dimmed lighting and great music.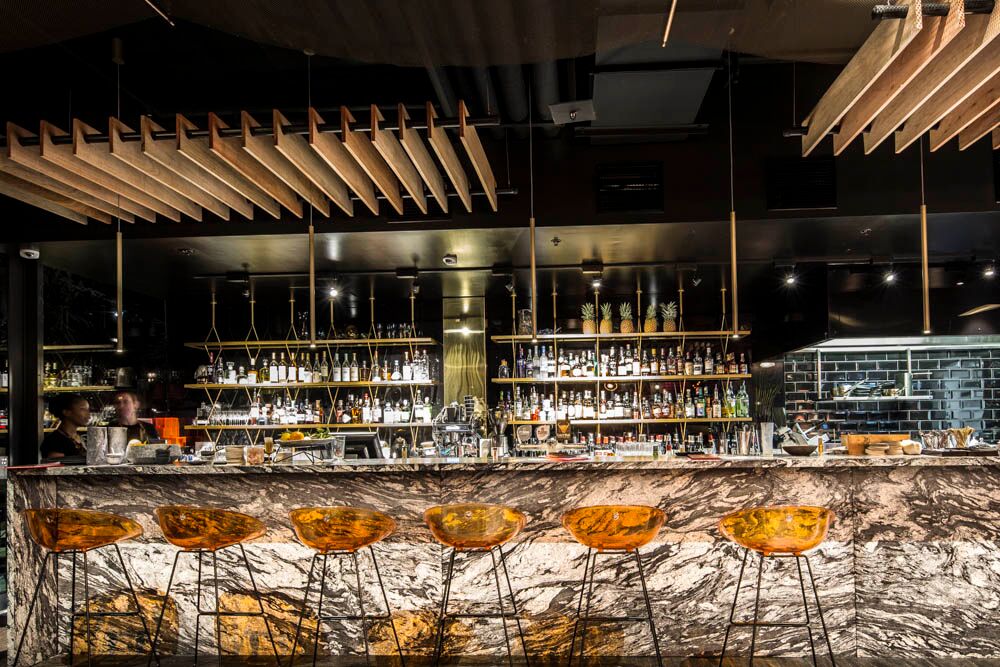 Ox Eatery
Another option for dinner in East Hotel is Ox Eatery, French restaurant specialising in rotisserie meats and beautiful share plates like Grilled Haloumi with lemon and honey, Cured meats, Smoked Trout to name a few. Rotisserie meats vary between chicken, lamb and pork – all slowly cooked over many hours and served medium rare with a vaiety of mouthwatering sides like Blackened corn, Honeyed carrots or Green beans with almonds. It was another fantastic family night for us at Ox Eatery and East hotel!

The Lux Traveller Loves
The most child friendly city hotel in Australia
Excellent staff and service – they truly will go an extra mile to make a guest happy
Excellent new hotel bar, Joe's, with fab music, food and cocktails
Great french restaurant Ox Eatery in-house
Splitting Hairs
Breakfast was a slight let down given how fabulous the rest of the hotel is, but I hear it is about to change.
All In All
I wouldn't dream of a better hotel for my next family visit to Canberra. I highly recommend East Hotel to all families visiting Canberra and to executives looking for a little more space. Rooms are well priced and start from $179 per night.