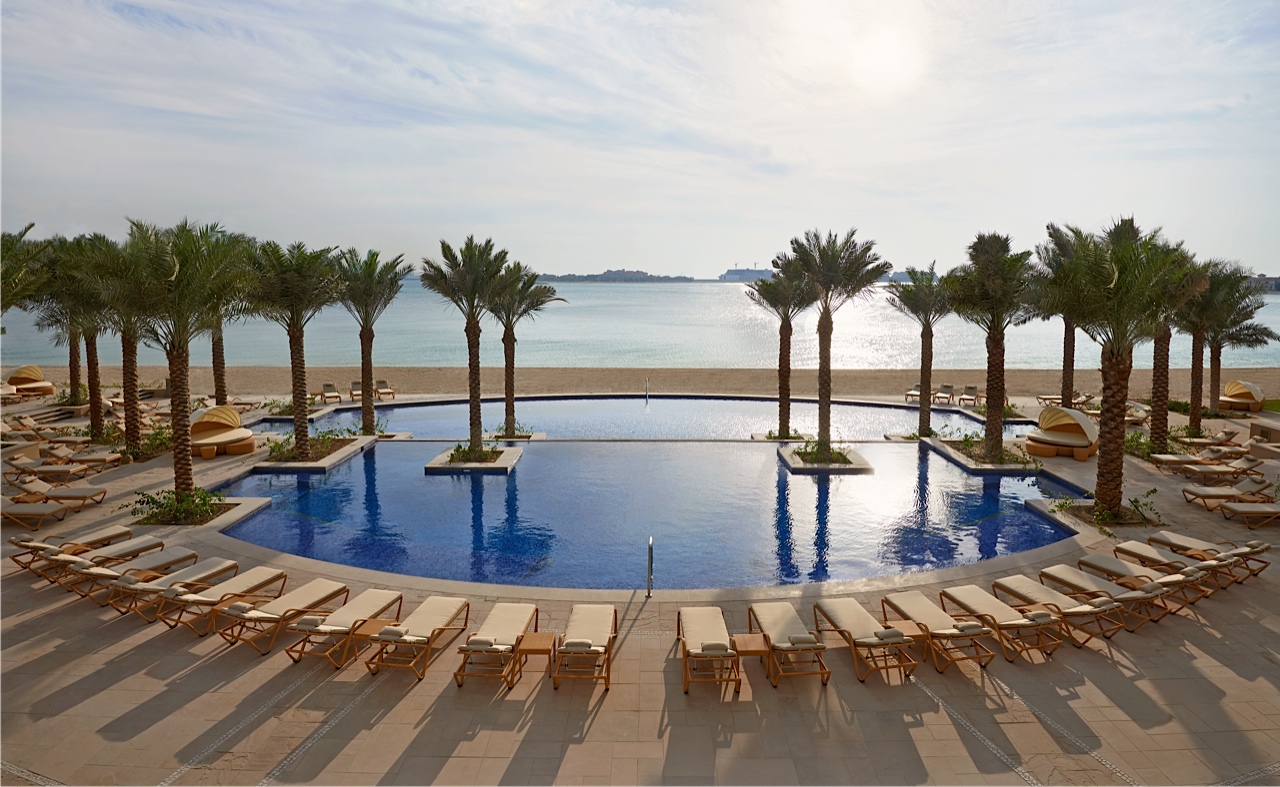 the lux score
90
the lux score explained
Service 9
Rooms 10
Food & Beverage 8
Ambience 8
Attention to Detail 10
Generosity & Value 10
Wow / Hip Factor 8
Facilities 8
Location 9
Fit to Promise 10
Fairmont The Palm was such a pleasant surprise. It is an excellent beachside hotel on The Palm Jumeirah. This Fairmont boasts an excellent location at the trunk of the Palm,  man made island, 5 by 5 km, connected to mainland by 300 meter long bridge. We prefer the trunk to other areas of the Palm, as it is so quick and easy to get to everything in Dubai. Being further away on the fronds easily adds extra 15-20 min to the traveling time into the city.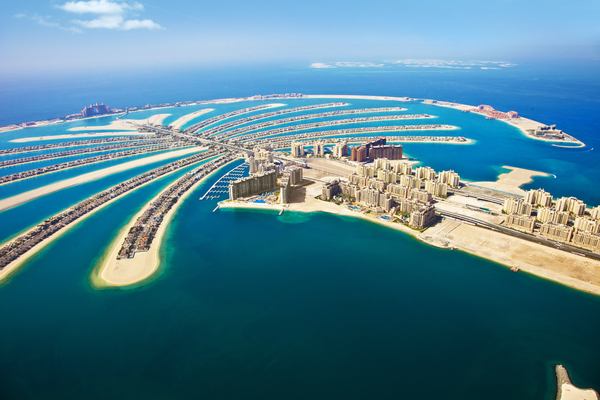 The Arrival
We arrived at the Fairmont from another Dubai resort, only a short 15 minute trip,  so we were relaxed if a little tired after a long day of sun and swimming. On arrival elegant porters have helped us with the luggage and we never saw our bags again until we have settled in our suite.
The check in was very quick and friendly receptionist has helped me set up the wifi and escorted us straight to the restaurant as per my request. We have arrived just in time for a lovely dinner.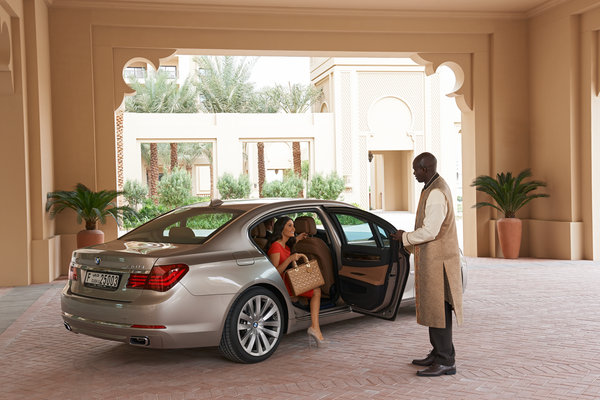 Accommodation
One of the reasons we have fallen in love with Fairmont The Palm is its beautiful suites. We stayed in the Deluxe Ocean View One Bedroom Suite, 178 sq meters of absolute bliss. This suite, without exaggeration is the best we found in Dubai and at a reasonable cost too (under $1,000 per night).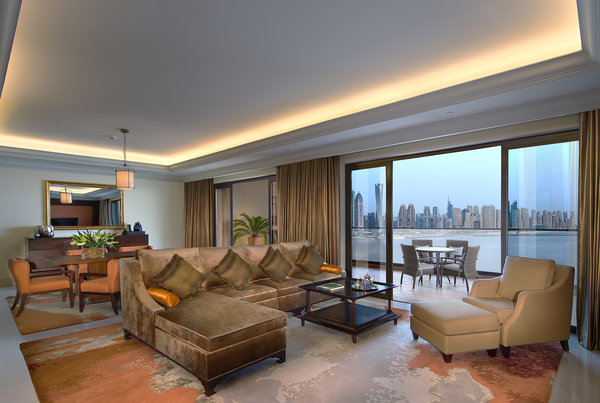 The suite has a 55 sq m living room with a beautiful velvet lounge, designer rug, dining table for six guests and a study table. It also had a Nespresso machine, various techy gadgets, large plasma with a multitude of channels, fruit platter and many other treats that make your stay just that tiny bit more enjoyable.
Suite's terrace was our absolute favourite place for a morning coffee and late afternoon quiet hour. The views towards Dubai skyline over the Arabian gulf are mesmerizing. And ultra comfortable lounges made it just a perfect place to relax in the shade.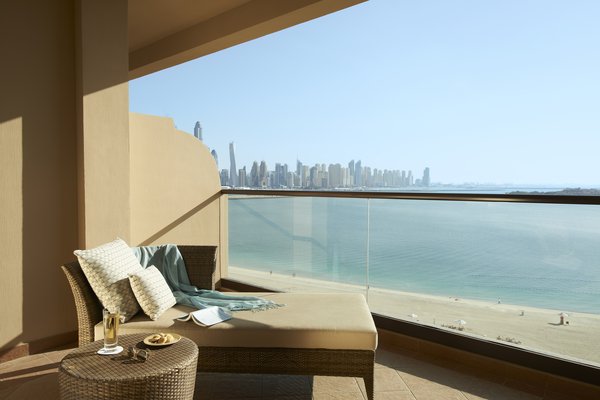 We love the distinctly Arabic feel of the suite – a combination of traditional design and modern opulence. A certain design pattern called 'Masharabiya' is present all throughout the hotel – in rooms & suites, in the lobby, lifts, even in the hallways. It is a pattern that was used in old Arabic houses on the windows to let in the fresh air and to provide privacy. It is very pretty and the pattern in the lobby is a perfect example of it. Fairmont is wonderful at making each of their hotels look and feel distinctly local. When you are at Fairmont The Palm you know that you are in Arabia, you won't mistake it for any other country.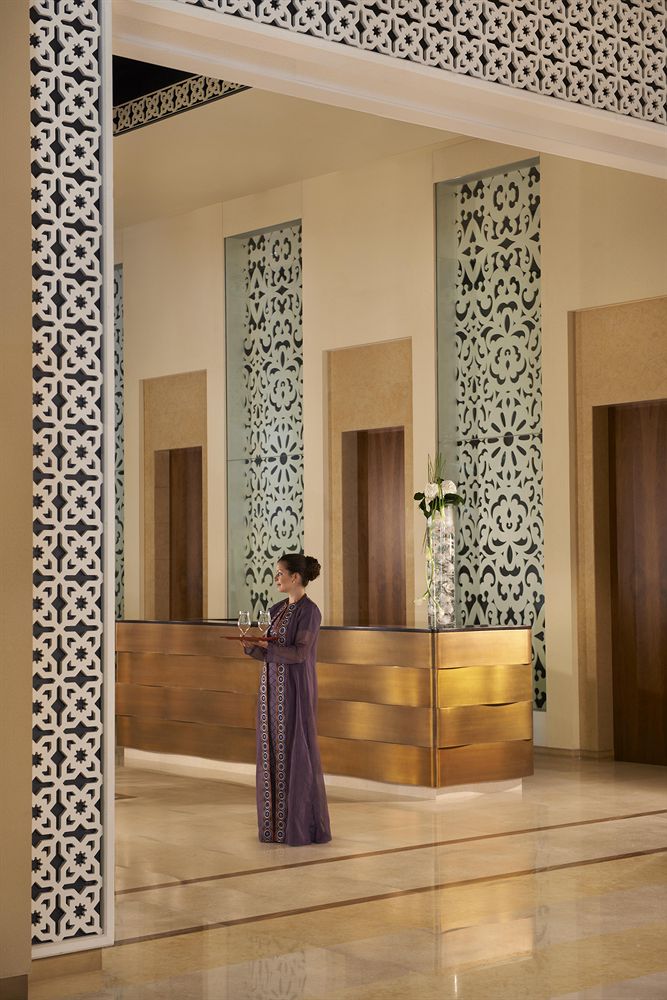 Even though we didn't utilize private butler's pantry it was a nice touch and would be great for a longer family stay while multiple draws and cupboards were fantastic for storing all of our bags and shopping. These suites also have a guest powder room and an option of having an interconnecting room.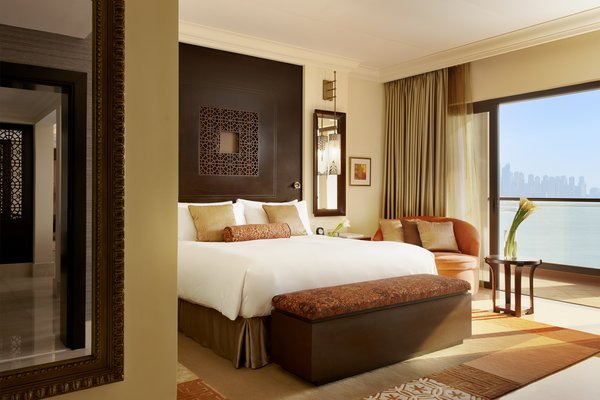 The bedroom is both glamorous and very inviting. It features a walk in robe, a large on-suite and a private balcony with sensational views over the Arabian Gulf.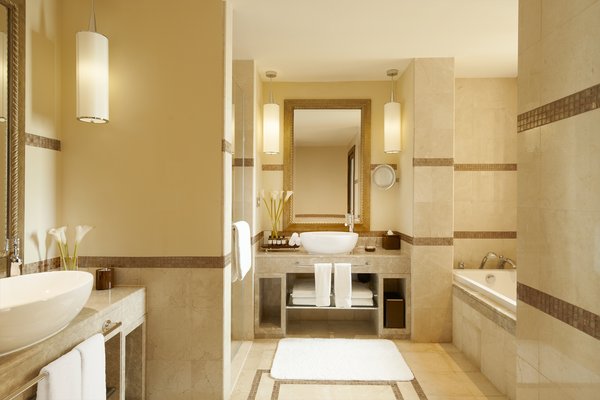 During our stay we had a look at the standard rooms too. They are very similar in design and very spacious (start from 55 sq m). My only suggestion to all The Lux Travellers is to choose the sea view over the city view and make sure to request a non smoking room if you don't smoke as many locals do. Sea view is definitely worth a little extra as there is no comparison in the outlook.
Dining
Dining at the Fairmont was another pleasant surprise. We expected nice restaurants but didn't associate Fairmont with extraordinary. Well, we were wrong! Ba Restaurant, a mecca of modern Chinese cuisine will impress even the fussy eaters. We had a clear dumpling soup, magnificent Peking duck, various seafood dumplings and all were sensational. Silver service was impeccable as well as the sea side setting. Even the little kids were treated like royalty. It is an excellent restaurant we recommend you visit even if you are not staying at the hotel.
Seafood restaurant Seagrill on 25' was perfect for a family dinner too. Fridays are the best nights to visit as restaurant offers a Lobster special and they certainly know how to cook the lobster to perfection.
Breakfast is served buffet style. It was never too busy or crowded, a nice change from the other huge hotels in Dubai. It offeres a good selection of local delicacies, fresh fruit, international cheeses  and breads. Not the most impressive in Dubai but lovely nevertheless. For special requests, like mango, fresh berries or cinnamon powder ask the kitchen and they'll do their best to accommodate your request.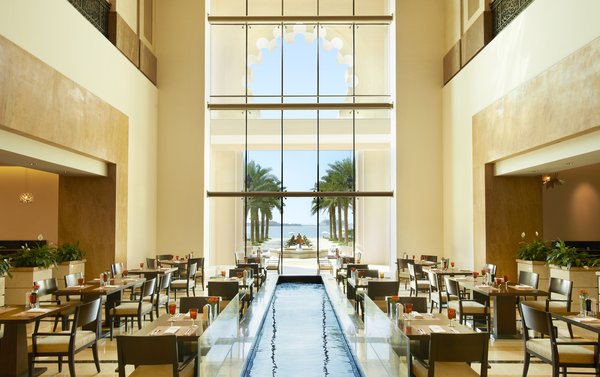 Facilities
Fairmont The Palm offers excellent facilities for a quiet yet relaxing vacation. There are 2 main pools – one for adults and one for families. Beach is also separated into 2 sections on a similar basis. Adults pool offers a DJ and a beach service. Family pool is noisy and fun, just like a children's pool should be. Beach is lovely with clear blue water, perfect for morning laps or for children having fun in the shallow warm waters. Multitude of sun lounges and umbrellas makes it very easy to find a great spot under the sun for all guests.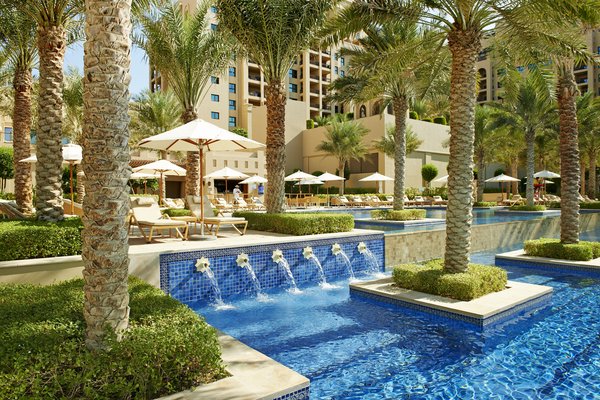 Fairmont also offers a kids club (at extra charge, $20 per hour per child), water playground for the young guests, a fully equipped gym and a spa.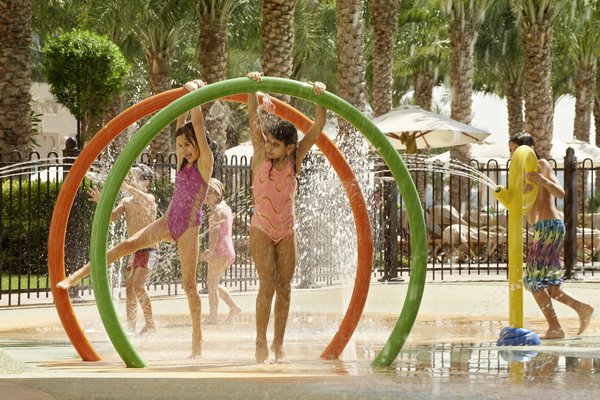 Willow Stream Spa is European in style, with steam room, sauna, ice fountains and mood showers complementing lovely traditional body treatments like Hammam scrub or Rasul detox.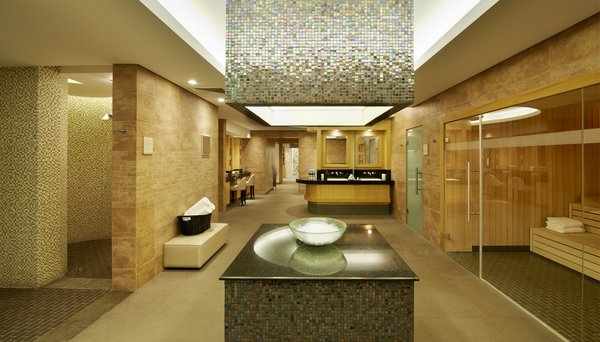 Brightening, lifting or age correcting facials will satisfy even the fussiest of clients and the soothing atmosphere will relax even the most stressed executives.
Generosity
We found the Fairmont to be very generous. There were many little gifts left for us in the room every day – a beautiful pen and note pads one day, a selection of local deserts the next, a luscious beach towel on the day after. Fruit platter and water bottles were restocked every day and nothing seemed too much trouble for the staff.
The Lux Traveller Loves
The best suites on the Palm
Stunning views of the ocean and Dubai city
Modern Chinese fine dining at Ba Restaurant
The nicest beach on the Palm
Exceptional service
Splitting Hairs
While the exterior of the hotel isn't overly impressive the stunning interiors more than make up for it. There is absolutely nothing we would've liked to change during our stay.
All In All
Even though it is a large hotel with 381 rooms & suites the atmosphere is exclusive and relaxing. We like the separation of adults & family pools, convenient location at the trunk of the Palm, sensational views and exceptional fine dining. Fairmont has just become our new favourite and The Lux Traveller's hotel of choice in Dubai!  Fairmont represents excellent value without compromise. Highly recommend it.