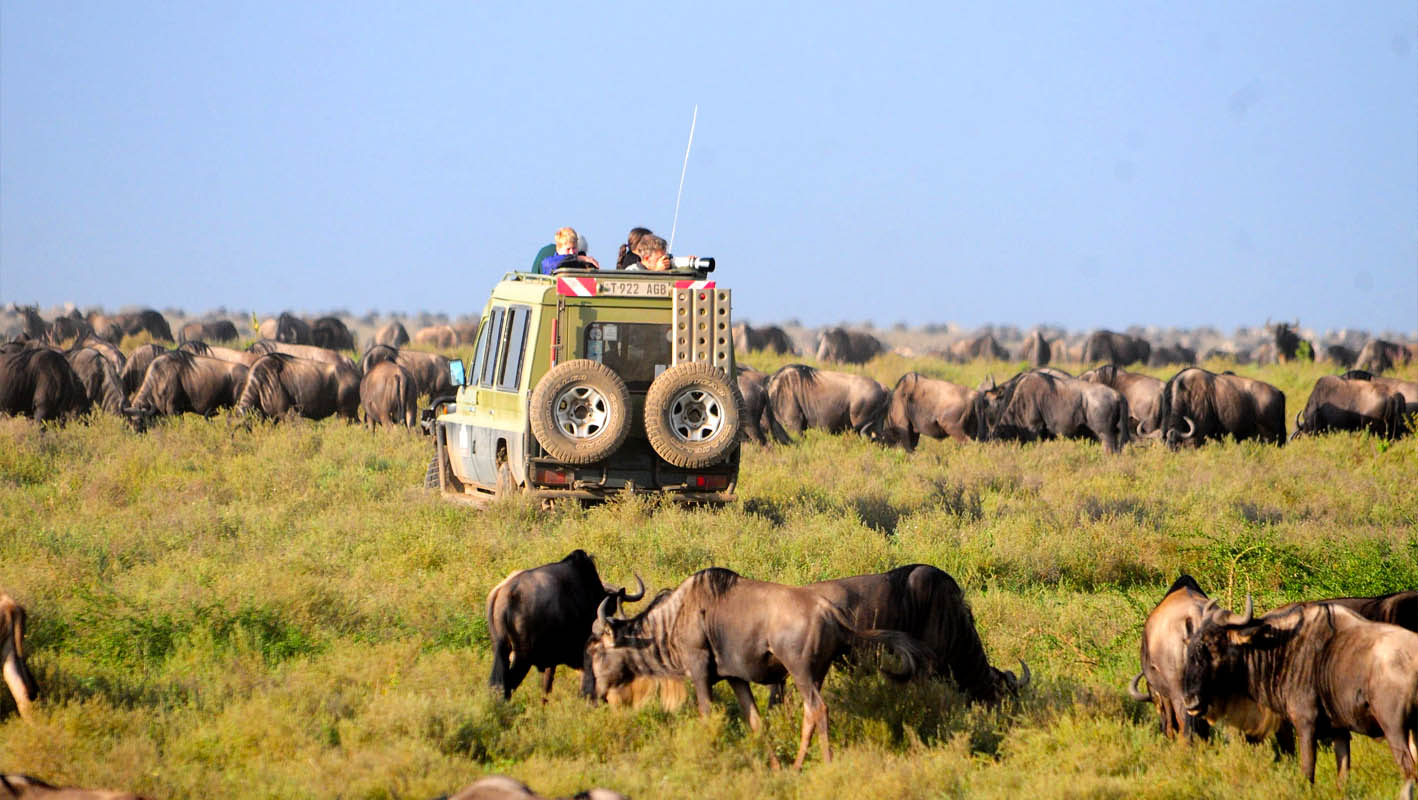 In February 2012, the Seven Natural Wonders of Africa were officially declared; three of which are in Tanzania – Ngorongoro Crater, Serengeti Migration & Mount Kilimanjaro. Boasting some of the world's most diverse and impressive landscape and wildlife, safaris in Tanzania are incomparable. Here are some of those experiences -they are a little more intimate with six exclusive activities around the Serengeti.
The breakfast drift from Sand Rivers Selous & Kiba Point:  An early morning start with a cup of tea in your room.  Hop into a light launch and fly quickly up the Rufiji River with the cool morning air on your skin.  Cruise between the towering rock walls of Stiegler's Gorge to find an isolated sandbank.  Chase any lurking crocs off the sand and lay out a delicious fresh breakfast.  While that's being done, cast a line into the river to try for a tiger fish.  Jump back in the boat and drift silently back downriver with the currents, keeping an eye open for wildlife on the riverbanks.

Lake Tanganyika Sashimi at Greystoke Mahale: We all know that chimps are the main attraction at Greystoke, but an afternoon of fishing in the crystal clear depths of Lake Tanganyika has its appeal.  The Greystoke dhow comes fully equipped with fishing kit and the all-important wasabi, soy & ginger for the freshest sashimi you're ever likely to enjoy, against a back-drop of water and forest mountains.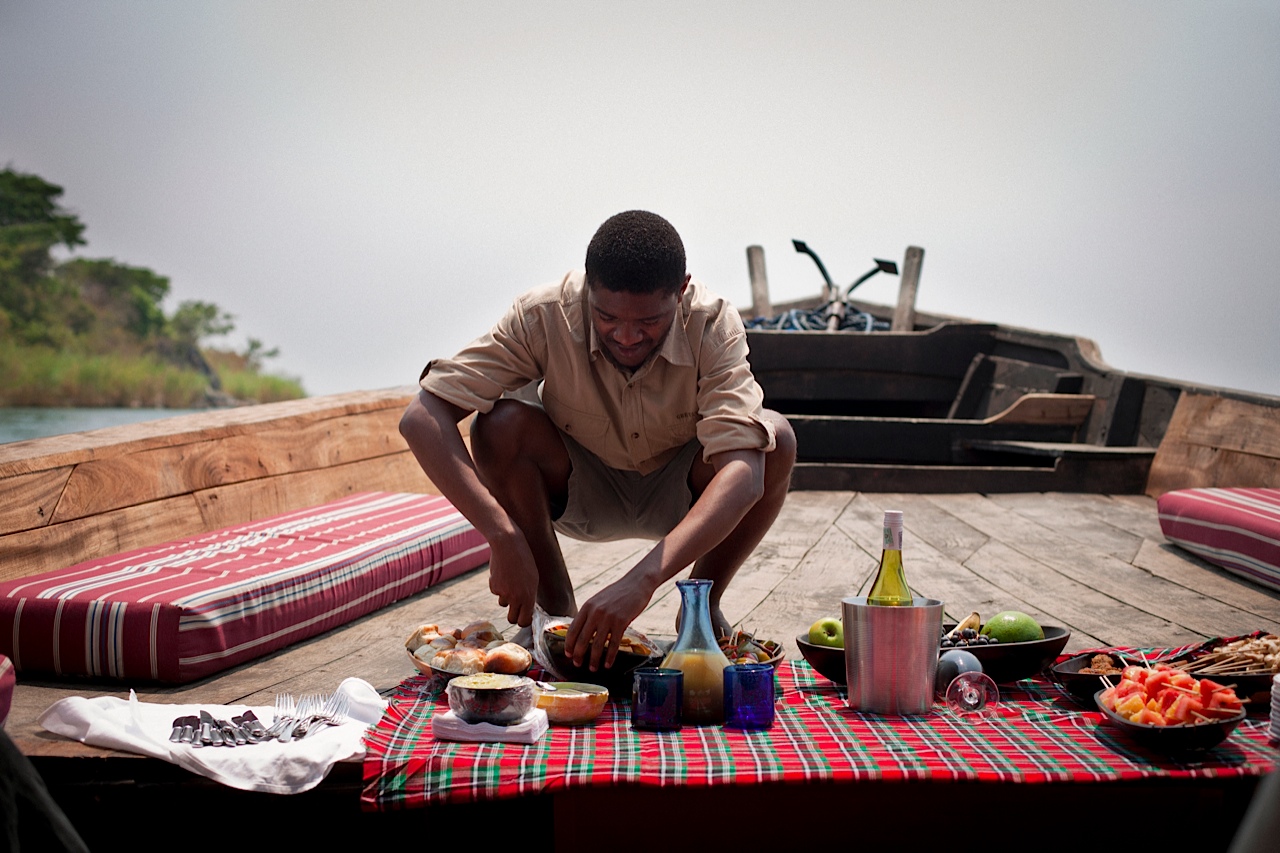 Fly-camping from Chada Katavi: A late afternoon walk along the tree-lines, overlooking Katavi's famously rich water-courses, pausing to check out the large elephants and buffalo herds along the way.  After a cold sundowner and tasty meal cooked for you over the open fire, enjoy a hot safari shower and then lie under a mosquito net tent beneath a canopy of stars and listen to the night sounds before falling asleep.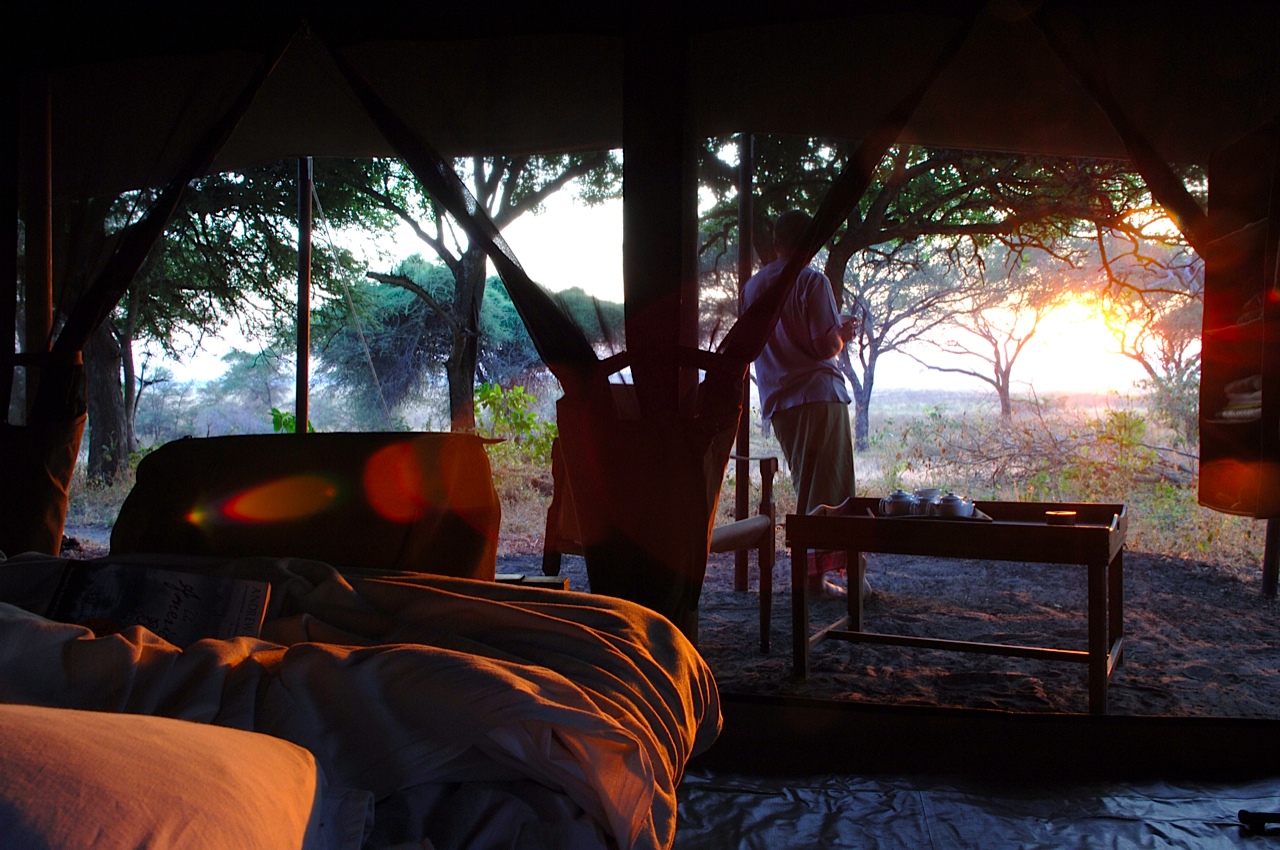 Sundowners on the deck at Lamai Serengeti: Safaris are not all about bumping around in a vehicle.  Some of the best safari moments are experienced in the glow of a warm African evening light, cold drink in hand, marveling at the expanse of the endless wild Africa before you.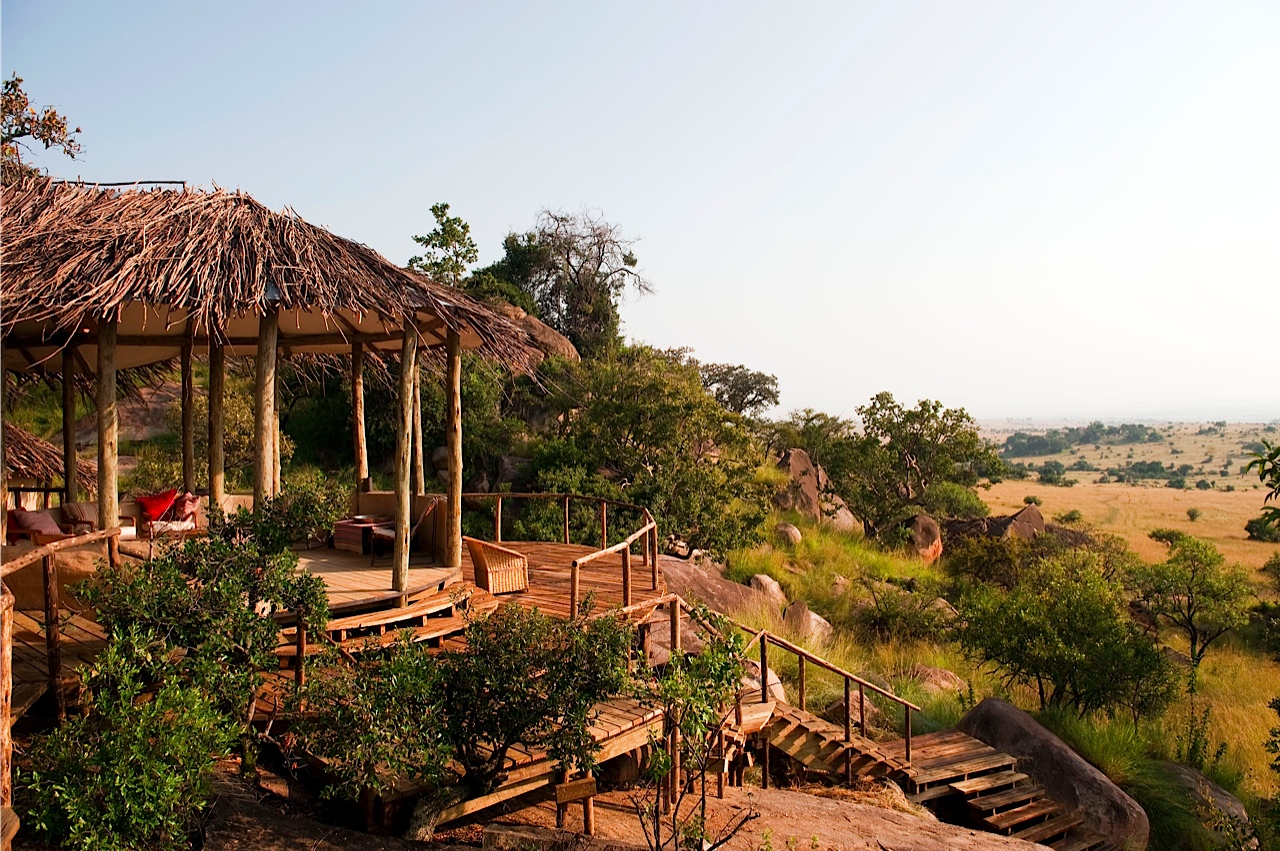 Bucket showers at Serengeti Safari Camp: Bucket shower is part of a safari experience.  There are few better feelings than sluicing the dust of Serengeti off your skin under water that has been perfectly heated over a camp fire and delivered by hand to your tent.  And after that, cashew nuts and cold beer around the camp fire to share the day's stories.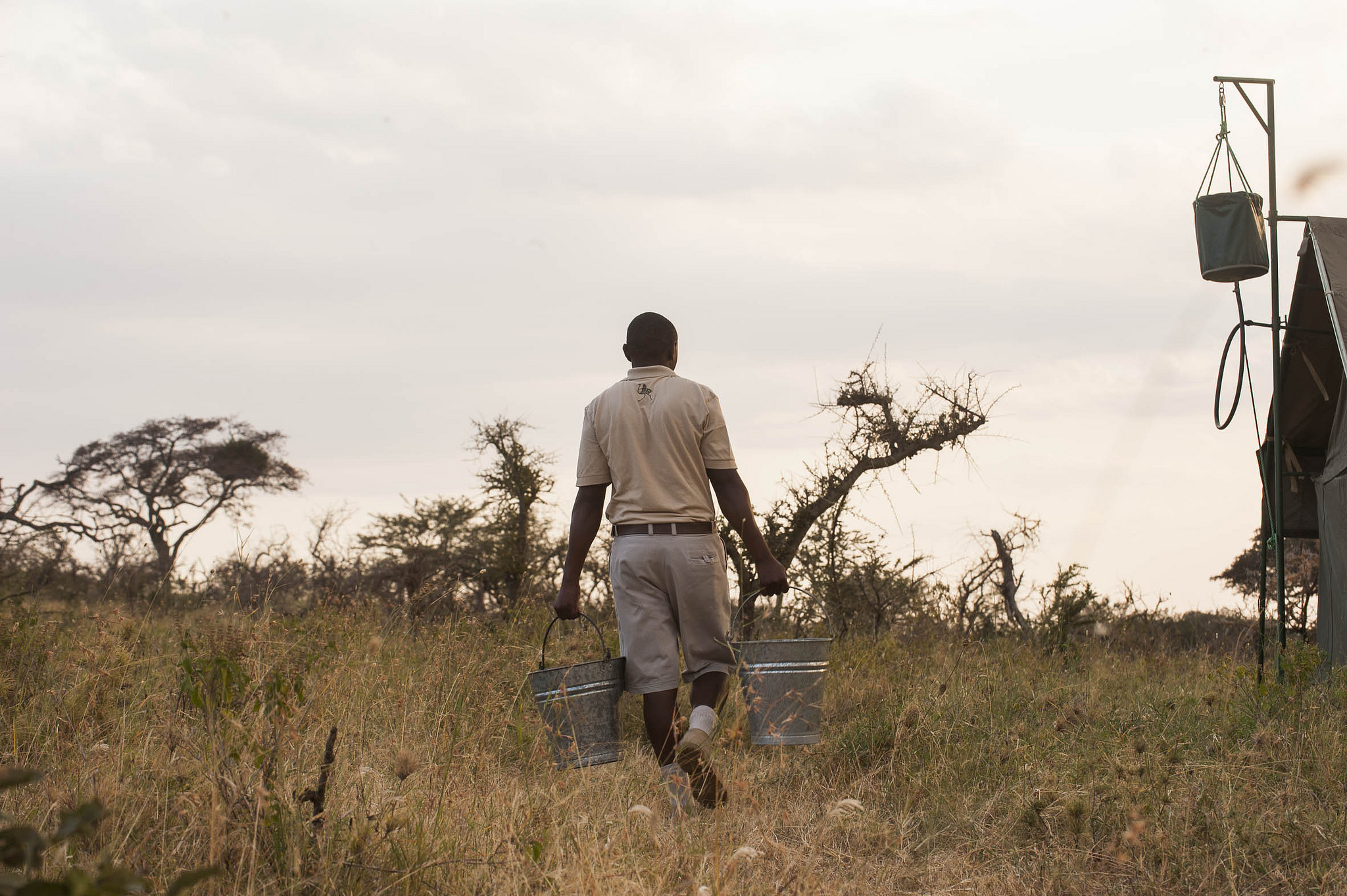 Amanda is the Marketing Manager for Nomad Tanzania.