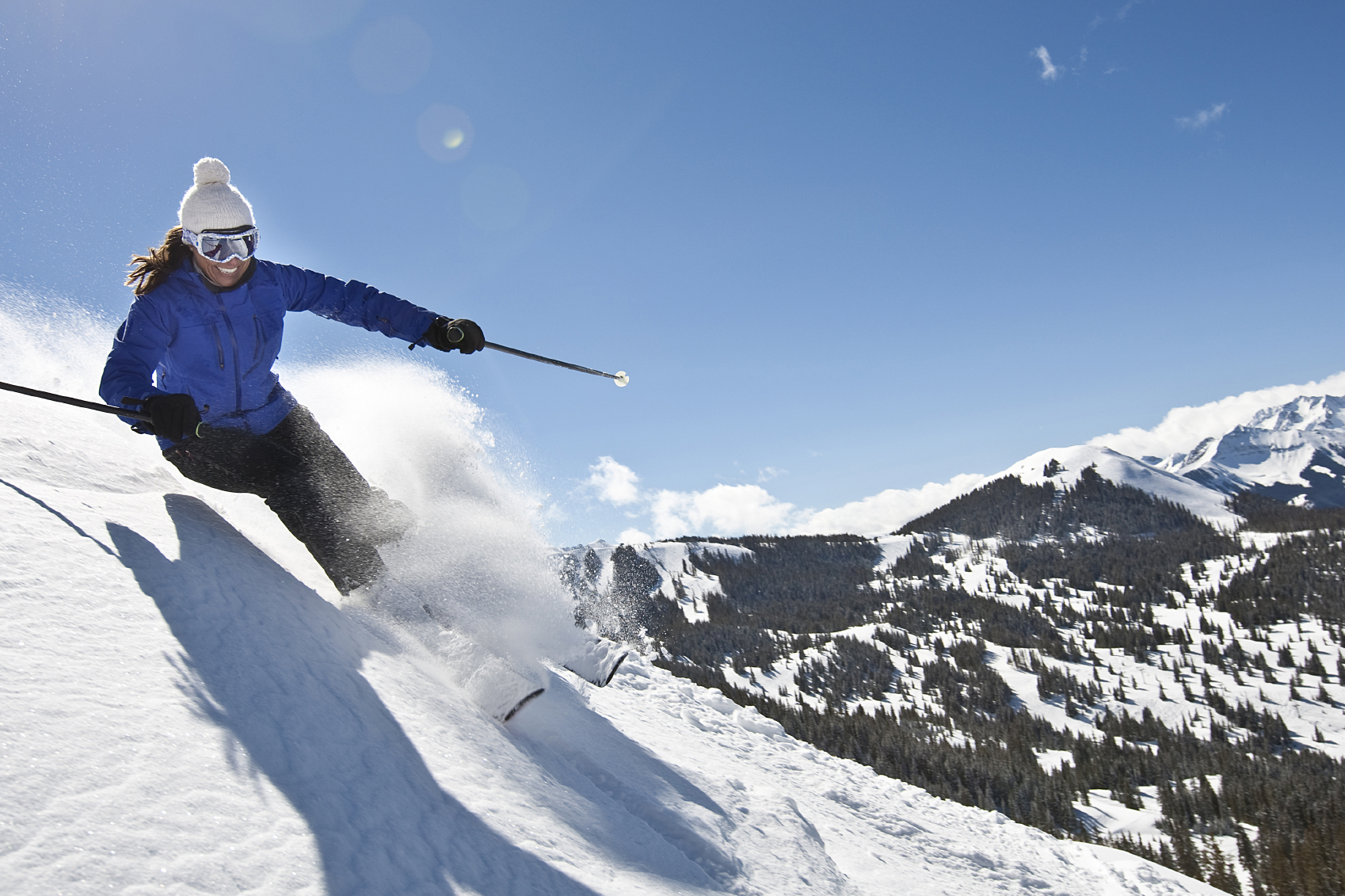 Craig Tansley reveals why you should choose Telluride as your next American ski destination…
Because It Offers Some Of The World's Best Skiing For Every Type Of Skier
Telluride offers everything from America's highest and most extreme in-bounds ski terrain to gently-sloping, family-friendly wide cruisers through forests of aspen, pine and spruce trees. After Telluride's Prospect Bowl was opened a decade ago, Telluride became one of the world's top ski resorts. Telluride has over 810 hectares of ski terrain, with an elevation of over 4000 metres (that's almost twice the elevation of Australia's tallest mountain), it's home to 115 ski trails and it receives over seven metres of snow a year. What's more, there's over 300 days of sunshine (it snows a lot at night!). There are runs at Telluride that are over seven kilometres long. But perhaps its best attribute as a ski mountain for every type of Australian skier – is that it offers every type of run from every elevation on the mountain – even right at the top. Too often, beginner and intermediate skiers are stuck at the bottom of ski resorts – not at Telluride, even at its highest point, there are easy options down, meaning families can spend more time together on the mountain.
Because It's The Prettiest Ski Town In The USA
Mmm hmm, it is, no doubt about it – right out there as it is on the south-western fringes of Colorado; you can even see Moab in Utah from its highest reaches. The historical mining town of Telluride still looks much as it did when it was first settled as a silver mining town in the 1870s – it's one of the US's most historical landmarks and sits in a box canyon surrounded by steep forested mountains and cliffs, dotted with old ruins of mining operations – you can even see a cascading waterfall from town when the weather's warmer. There's no more striking view in the ski world than the first glimpse of Telluride you'll get from the free gondola that connects town with your hotel in Telluride's mountain village. You can also ski down to town, taking in the views as you descend to the historic streetscape.
The streets are wide enough for horse carriages and there's even a bank still standing in town that Butch Cassidy robbed (in June 1889 – his first major recorded crime). Bars in town come complete with mirrors placed strategically so you can see if the cowboy behind you has his six-shooter drawn. But most importantly, there's nothing kitsch about the way history is preserved and presented in Telluride (and that's rare).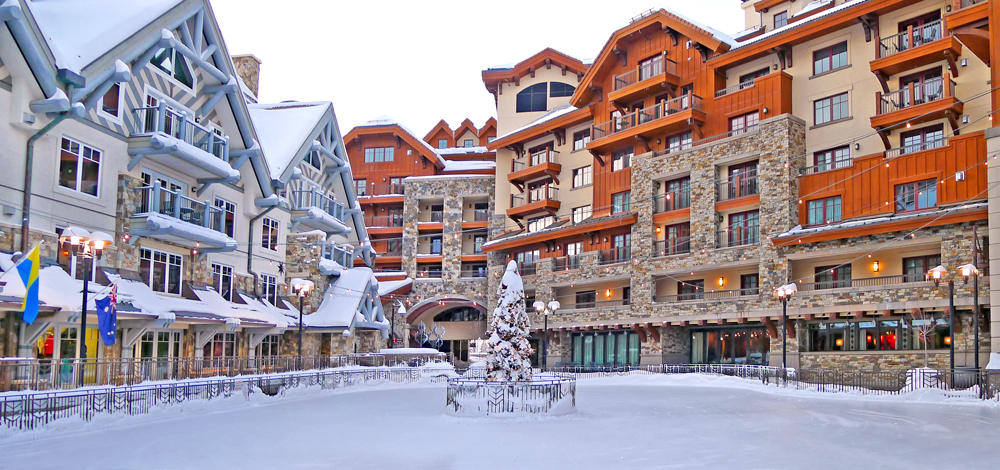 Because It Has Some Of The Most Stunning On-Mountain Restaurants On Earth
They say a lot of people in Telluride ski to eat… and why not, each day you'll find groups of travellers making a pilgrimage to Telluride's on-mountain restaurants to settle in for the entire afternoon. Nowhere epitomises this more than Bon Vivant – Telluride's newest on-mountain restaurant. Nowhere on Earth will make you feel more like a movie star than turning up here for a lunch of fine country French cuisine set in an open-air French themed café under a giant umbrella with heat lamps perched on a cliff overlooking 4000-metre-high mountains and the entire ski basin. The food is magnifique, while the service is impeccable, with wait-staff dressed as they would in Paris. Try the best French wines, hand-made hot chocolates and crepes for dessert. Or go Italian. Ski to the highest altitude restaurant in the entire USA (just a smidgeon under 4000 metres high) and get cosy inside Alpino Vino – or take a seat outside on the deck watching skiers whizz past. The wines at Alpino Vino are legendary – most waiters here are also sommeliers. They also offer five-course menus for dinner with the only way in being by ski cat. Elsewhere on the mountain, catch the gondola to the mid-way station between town and mountain village for the best sunset cocktails in Colorado at Allreds – don't leave without trying the elk carpaccio and the local crusted lamb. There's plenty of choice in Telluride – with over 50 of Colorado's best eateries.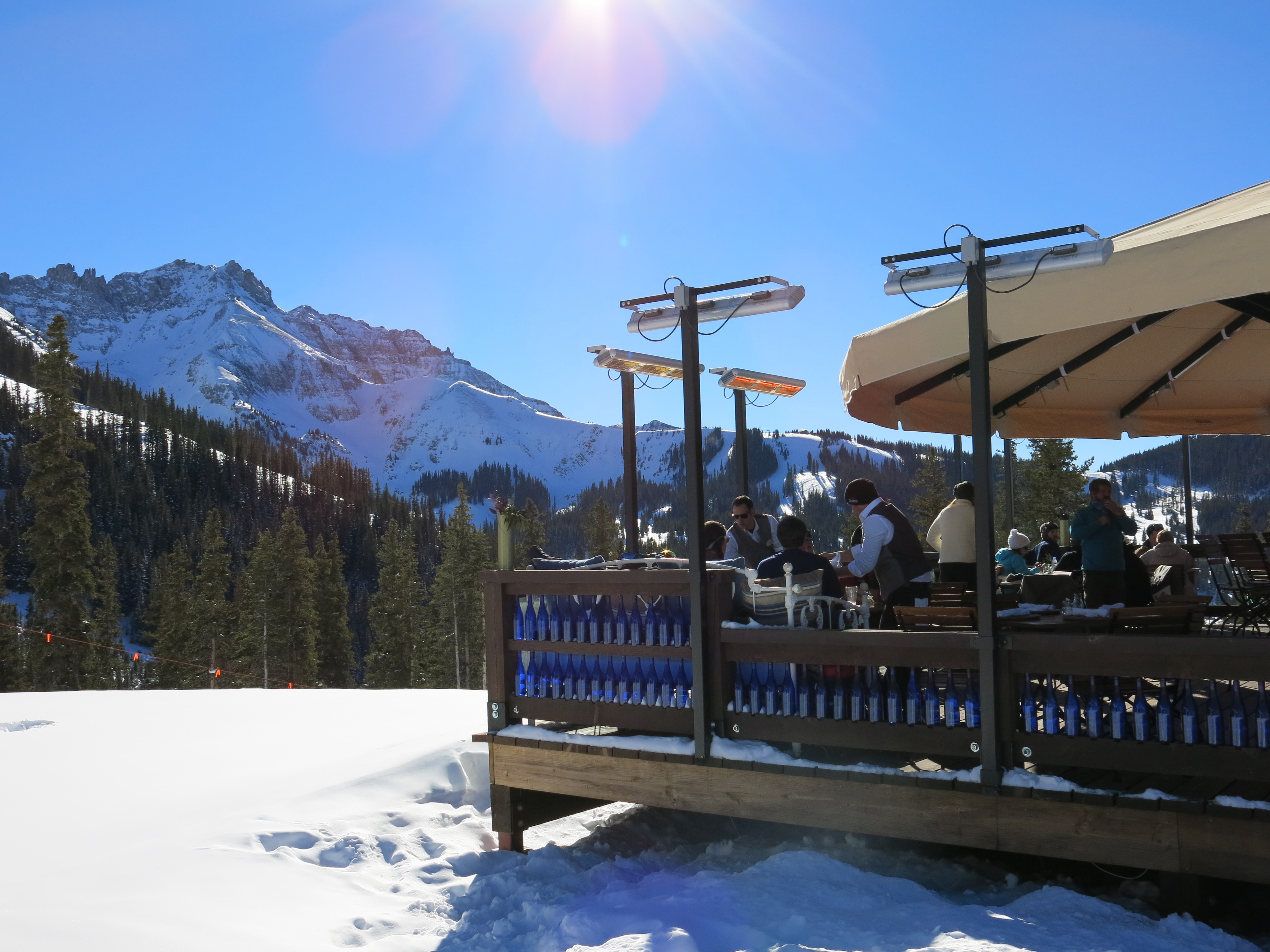 Because It Offers Some Of The US's Best Hotel Rooms And Suites
It's not just Aspen and Vail that know how to take care of well-heeled international visitors – Telluride is home to some of Colorado's best high-end hotels. You can stay within intimate Victorian settings in town – but there's nothing like the ski-in, ski-out convenience and luxury of staying at Telluride's mountain village. Hotel Madeline is one of North America's most luxurious and spectacular alpine hotels – with views right out across the neighbouring San Juan mountains. Ski right to the door and have valets take care of your skis and boots before going for a cocktail by the fireplace in the Smak Bar and a gourmet meal at the Rev Restaurant (check out www.hotelmadelinetelluride.com). Or you could opt for a resort with its own backyard heli-pad, where helicopters can take you away for a day of high-country heli-skiing, at The Peaks Resort and Spa (check out www.thepeaksresort.com). When you're back, check out the largest day spa in Colorado – it's 4000 square metres. There's also a huge range of high-end villas to rent out.
Because If You Want Celebs… They're Not Only In Aspen
No-one should visit a ski town with a main ambition to locate celebrities (they come here to escape scrutiny – where else can they hide from the likes of you behind beanies, goggles and scarfs) – but if star spotting is your thing, there's few places in the USA that attract quite so many big names. Oprah Winfrey has a house here, as does Tom Cruise and Daryl Hannah. In three visits here I've seen more celebs in Telluride than any other ski town on the planet. Telluride is cherished by celebrities – Glenn Frey (of The Eagles) wrote a song about it, as did US country star Tim McGraw. Jerry Seinfeld, Sean Penn, Oliver Stone and Nicholas Cage are just of its regular visitors. Visit in summer (in 2014 it's on Aug 29 – Sept 1) and you'll see film stars everywhere as part of one of the US's most important film festivals – The Telluride Film Festival.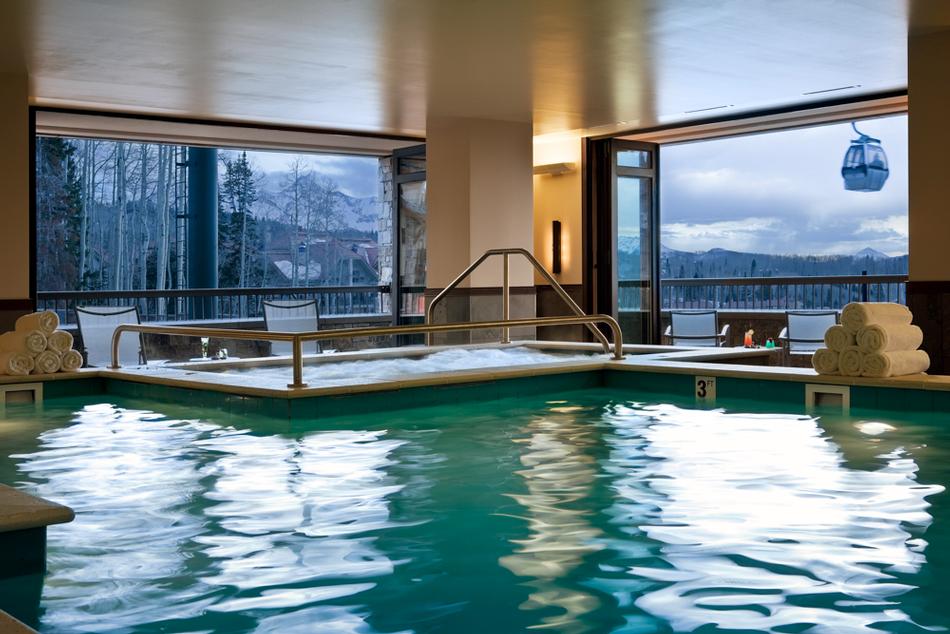 Getting there: Fly to Telluride via Los Angeles and Denver through Travelplan Ski, visit www.travelplan.com.au or phone 1300 754 754
More information: www.tellurideskiresort.com , coloradoski.com, visittelluride.com