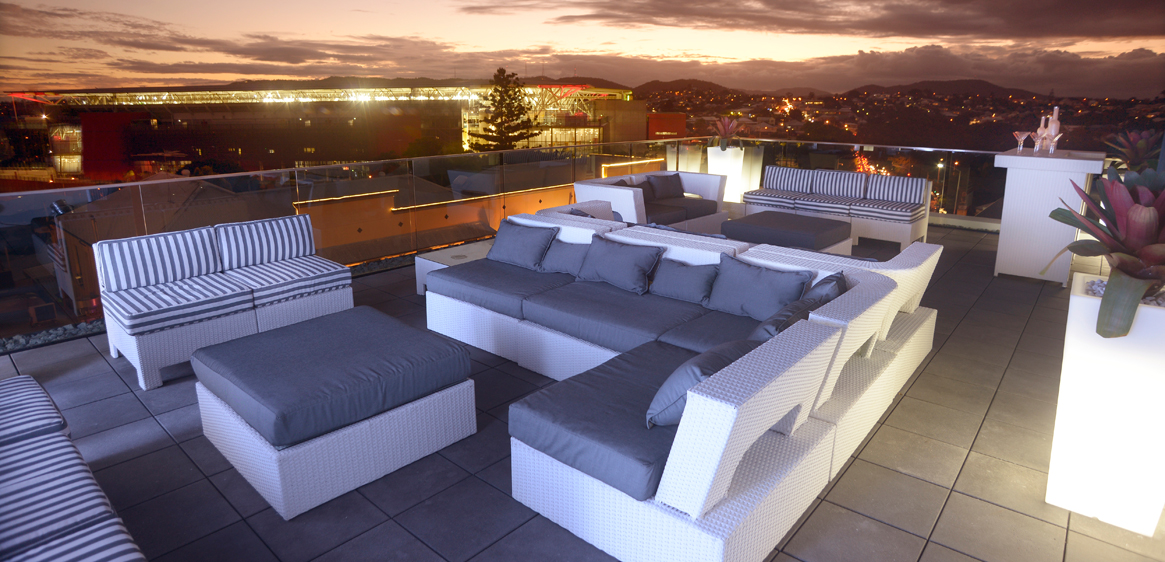 the lux score
77
the lux score explained
Service 8
Rooms 7
Food & Beverage 8
Ambience 8
Attention to Detail 8
Generosity & Value 8
Wow / Hip Factor 8
Facilities 6
Location 7
Fit to Promise 9
Gambaro Hotel is the newest boutique hotel in Brisbane, it has just celebrated its first birthday. Gambaro is owned and run by a lovely Italian family that has been on Caxton street for generations. It all started from a simple fish and chip shop nearly 60 years ago and slowly the business has developed into this beautiful hotel and an award winning restaurant.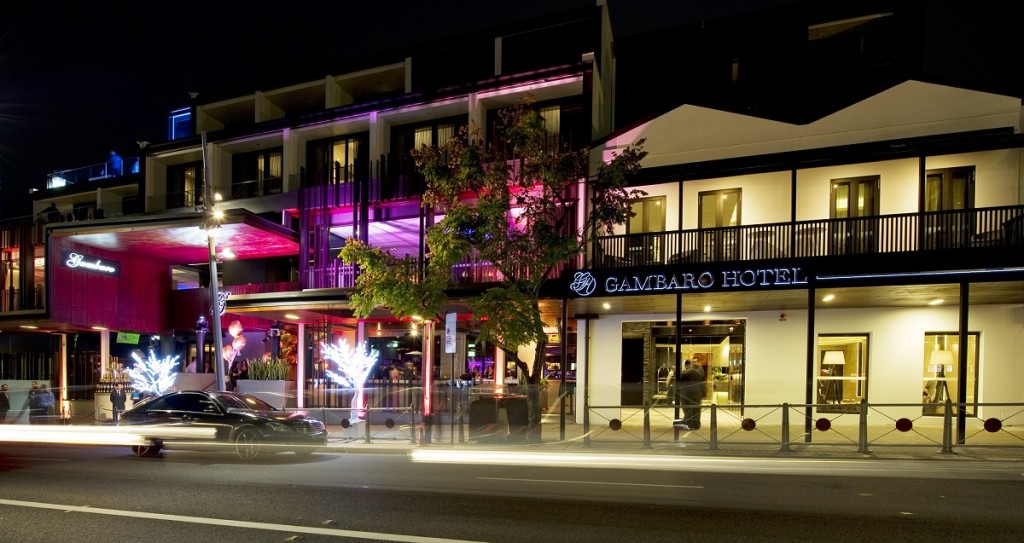 Location & Arrival
Gambaro is located on Caxton Street, Paddington, a short walk to Suncorp stadium and only 10 min drive from to the city centre or 20 minutes from the airport. After a long journey we arrived at the hotel in the evening a little weary and even though we didn't see a porter at the front, hotel parking was easy to spot. From there we took a lift to reception and check-in took no longer than 5 minutes, a welcome speed for weary travellers. Porter has brought our bags up and showed us around the room. As a welcome gift Gambaro kindly sent us some fruit and chocolate coated strawberries, always a hit with the younger guests.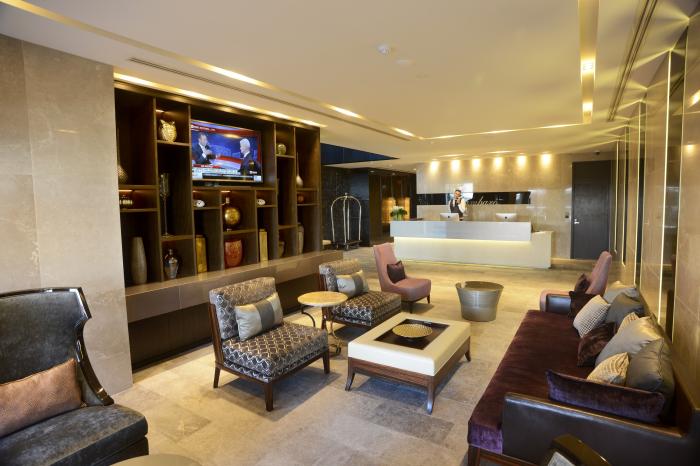 Accommodation
Gambaro Hotel has 66 rooms and 9 room categories to choose from. We stayed in JG Suite, a 73 sq meter luxuriously appointed guest room. I loved the warm chocolate tones of the interior, glamorous furniture with mirror inlays and luxurious fabrics, 55' LCD TV with a great selection of movies, designer touches like silver vases and well picked artwork. Spacious wardrobe area was a great plus too, we managed to keep all our bags out of sight.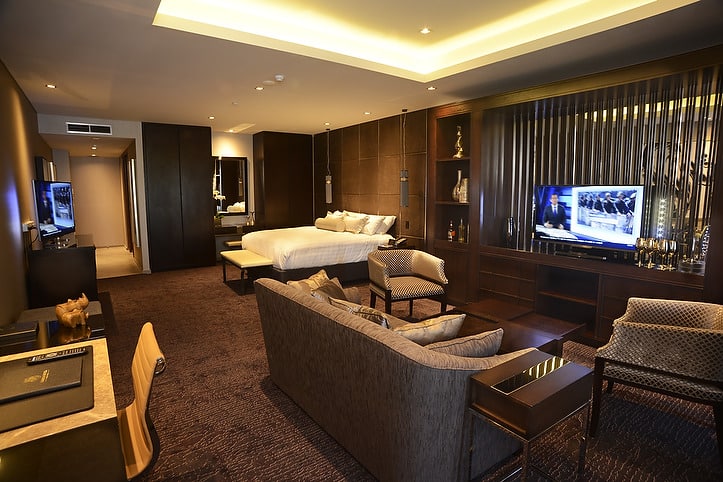 The bed is exceptionally comfortable and a selection of pillows might be just the touch you need for a 'good night' sleep in Gambaro. The bathroom is equally inviting with a marble bath and walk in rain shower.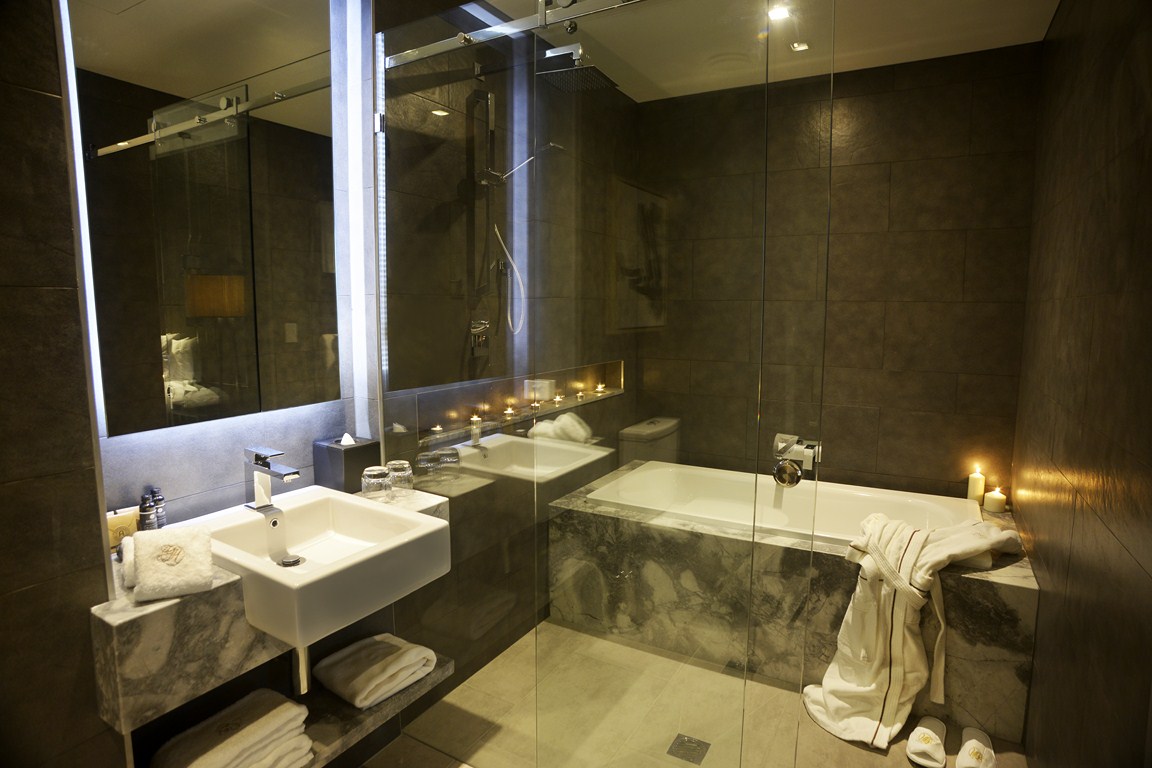 We had a look at some of the other guest rooms and found entry level rooms to be on a small side by The Lux Traveller standards (24 sq meters) and if you are used to luxury we wouldn't recommend booking anything smaller than a Gambaro Suite for a couple or a Signature suite for a family.
It came as a surprise that none of the suites come with a separate bedroom and living area and the only way for families to be comfortable is to book a two bedroom Signature suite (which incorporates a suite with an interconnecting room) or two interconnecting rooms.
Dining
Breakfast at Gambaro is served café style with a great selection of hot dishes and friendly service. It can be served inside or on the terrace facing Caxton street.
For lunch or dinner Gambaro Hotel has two wonderful restaurants – Gambaro Seafood and Black Hide Steakhouse.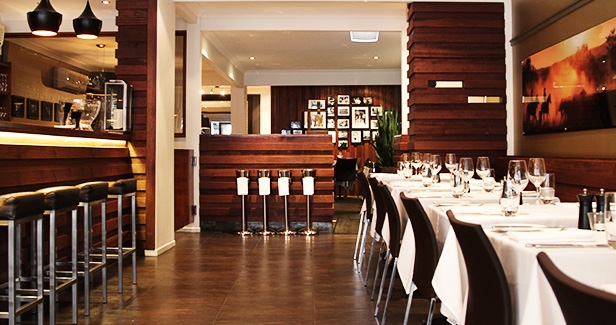 Unfortunately on this quick trip I didn't get a chance to try either restaurant, but from what I hear Black Hide is an outstanding steak house with an amazing selection of Black Angus, Wagyu and Organic steak cuts.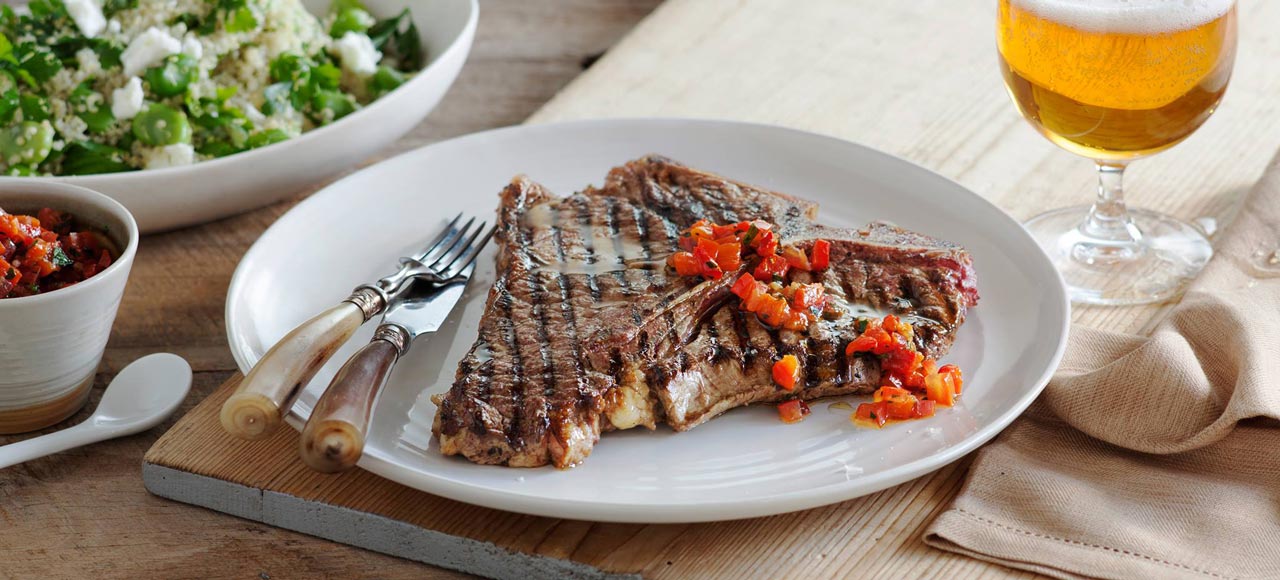 Seafood restaurant is famous for their lobster and crab dishes prepared with an Italian twist and the interior looks well suited for large families, groups of friends or work functions.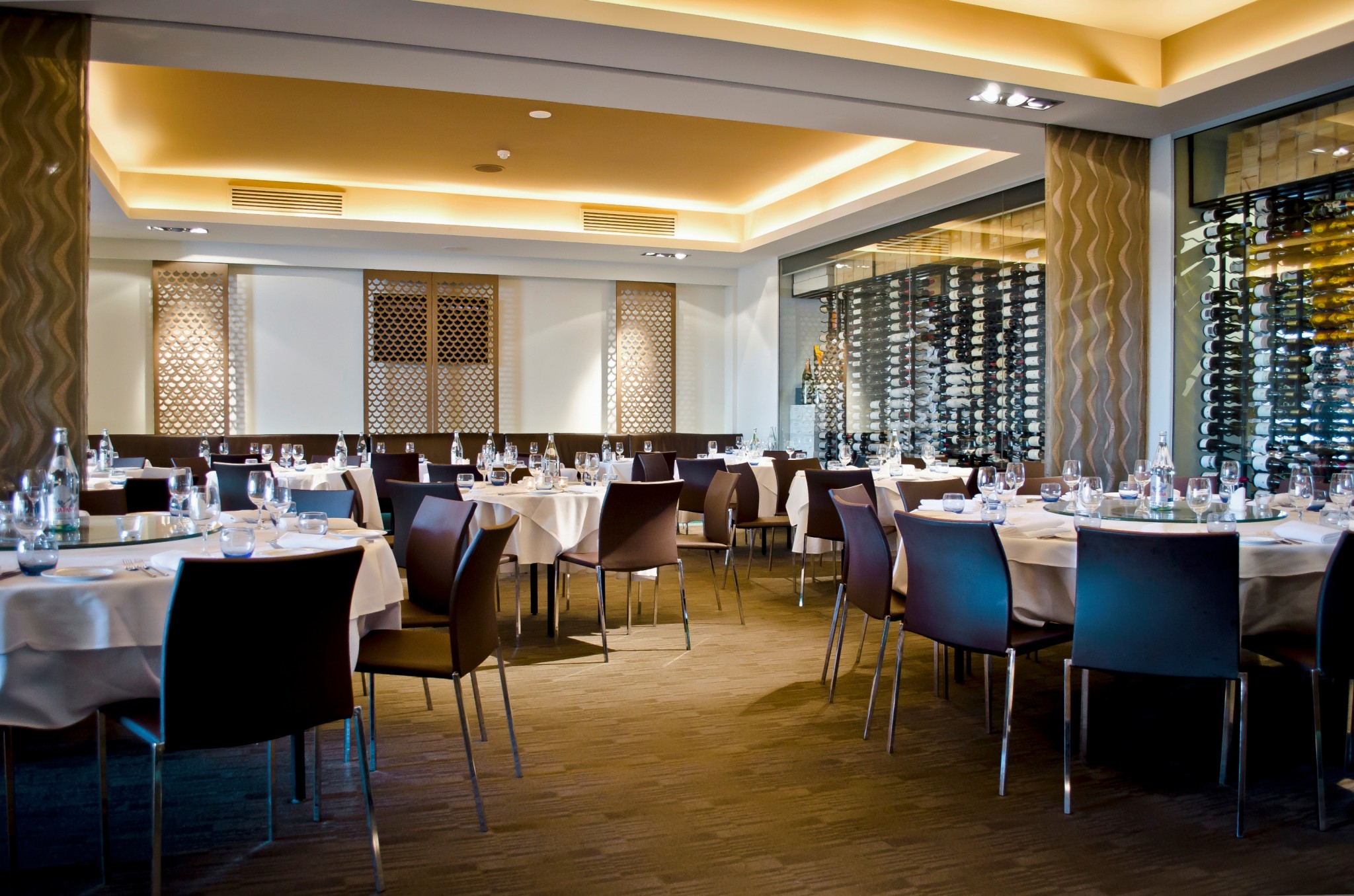 Facilities
Being a small boutique hotel Gambaro doesn't have a lot of in-house facilities but they offer complimentary gym and swimming pool passes to the nearby clubs for their guests. Exercise enthusiasts won't need to miss out on their sport routine while staying in Gambaro.
The Lux Traveller Loves
Trendy and modern yet very warm and inviting interiors
Internal atrium with incredible crystal chandeliers
Excellent service
Award winning restaurant Black Hide next door
Little things like child size robes for the younger guests and complimentary internet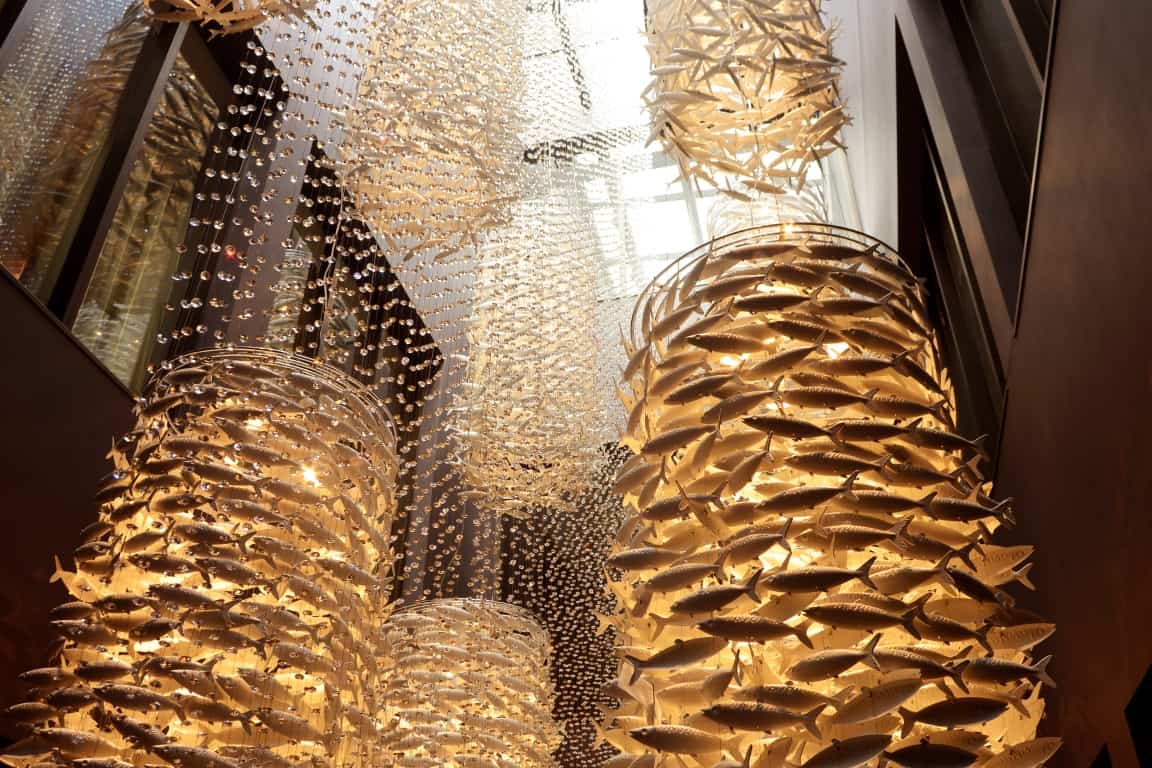 Splitting Hairs
None of the suites feature a separate bedroom and living area, a must for those who love entertaining.
We also found the bathrooms to be quite small, to be used by one person at a time.
All In All
I enjoyed my stay at Gambaro Hotel – it is modern, trendy and well located. Would I choose it for my next family trip – probably not, simply because of the suite style but I would definitely come back on a romantic weekend away.