the lux score
81
the lux score explained
Service 8
Rooms 7
Food & Beverage 7
Ambience 7
Attention to Detail 8
Generosity & Value 9
Wow / Hip Factor 8
Facilities 9
Location 9
Fit to Promise 9
Habtoor Grand is a very family friendly resort in Dubai Marina area on Jumeirah Beach. It has a lot going for it – a private beach, excellent facilities, spacious suites and excellent club lounge.
Arrival & Location
Habtoor is located no more than 20-25 min away from the airport. Not many city hotels apart from the ones on the Palm have a private beach – Habtoor Grand is one of the lucky ones.
Habtoor Grand has recently undergone a renovation and their new white and gold lobby designed in white and gold hues is very sophisticated and elegant. It made a wonderful first impression on me.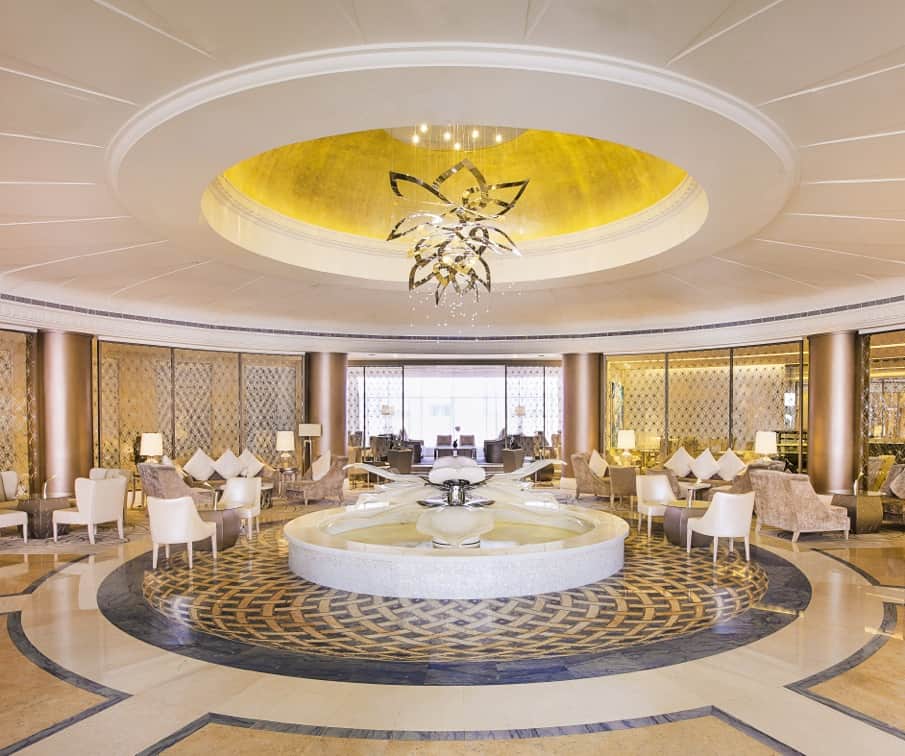 Our check-in was swift and we were promptly shown to the room.
Accommodation
Habtoor Grand has accommodation for every taste – oceanfront rooms located on high tower floors, garden rooms in the low rise pavilions by the pool, family rooms with 2 beds + sofa bed or Lux Traveller's favourite – oceanfront suites with breathtaking views from every window.
We had an opportunity to experience a corner Oceanfront room and an Oceanfront one bedroom suite.
Corner rooms have fantastic views towards Jumeirah beach, comfortable bed, a small sofa and a study desk. They are not overly spacious but would be very pleasant for a couple travelling with little luggage.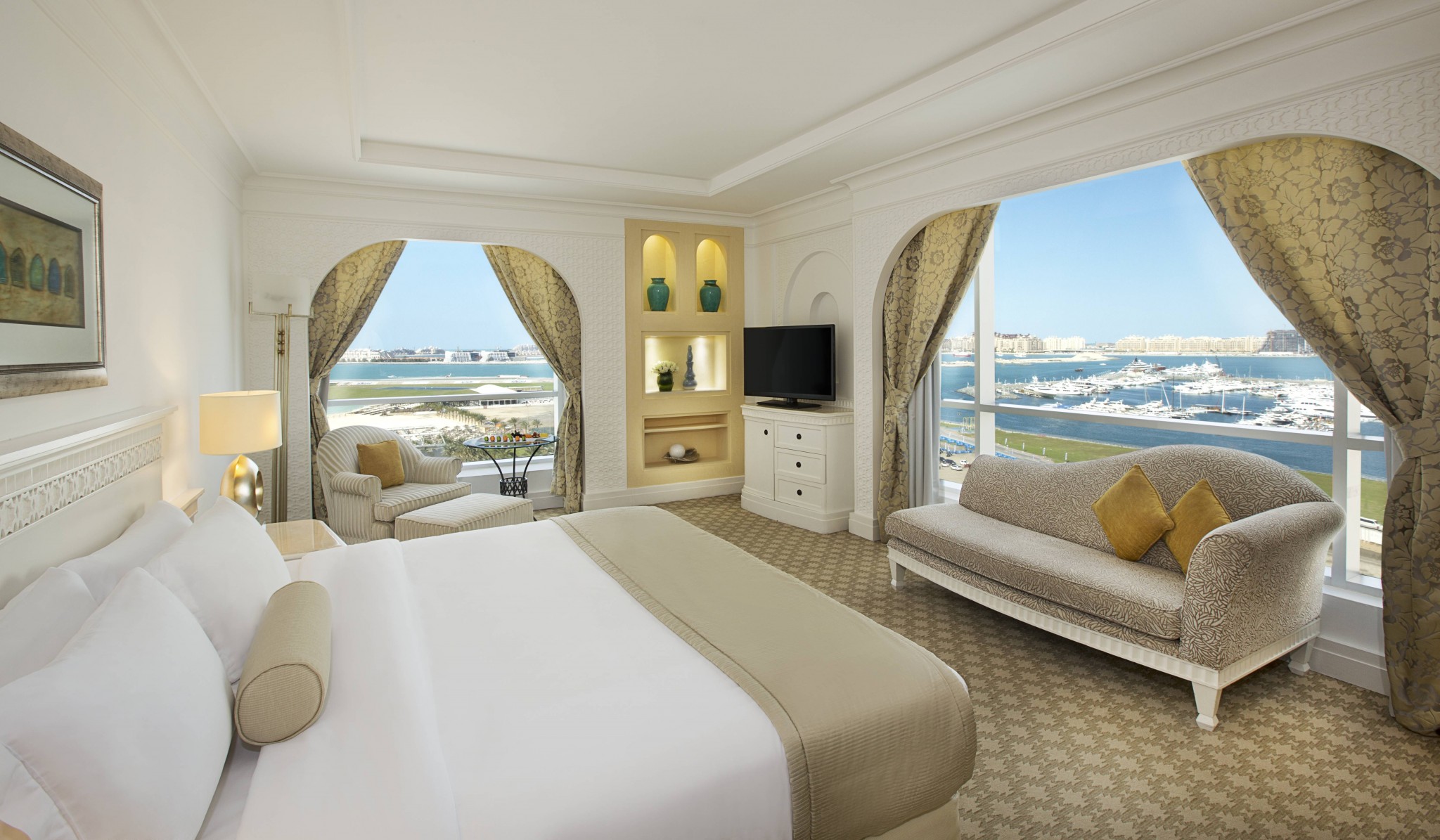 Oceanfront suite is definitely our favourite accommodation in the hotel. If offers a spacious bedroom and a living room perfect for a family to relax after a long day at the beach. Living room is decorated with sofas, large flat screen TV and a study area. The decor of the rooms is not what you'd call cutting edge but the views and space have more than made up for it.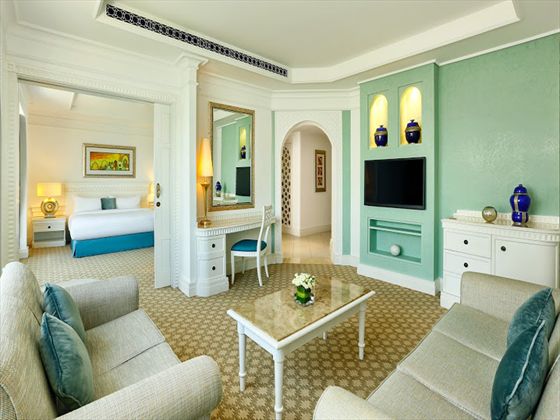 Modern mozaic tiled bathrooms are designed for one person – one vanity, rainshower and a bath in a small space.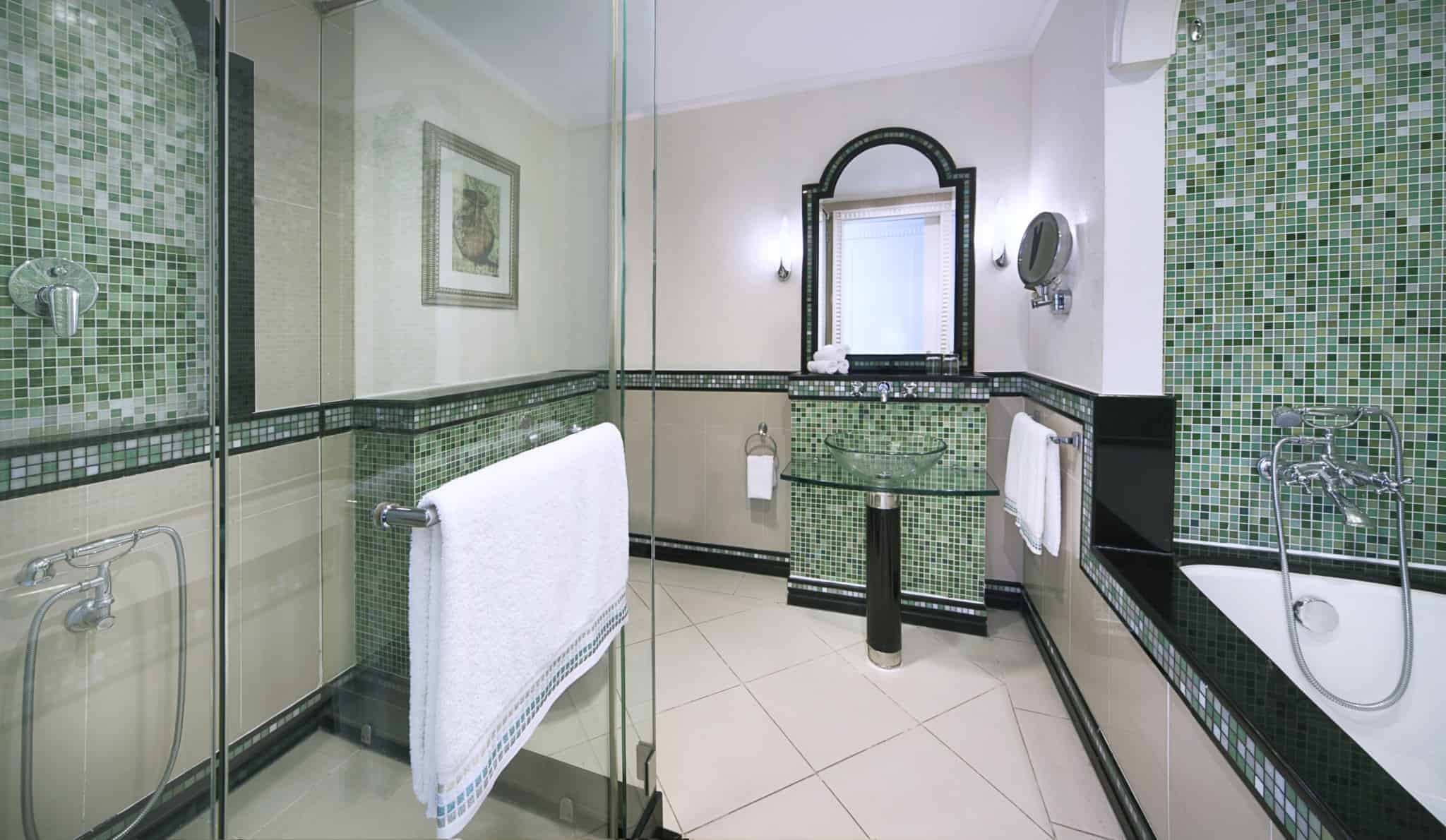 For families travelling on a budget family rooms are a good option. They can sleep 2 adults and 2 young kids in one large room and don't cost much more than USD $400 per night.
Facilities
Habtoor has wonderful facilities and it is probably it's most appealing feature.
Active travellers can choose to play a game of tennis on one of the 6 tennis courts, have a gym session in a spacious and well equipped gym or do an Aqua Zumba class in the main pool before lunch (a lot of fun!).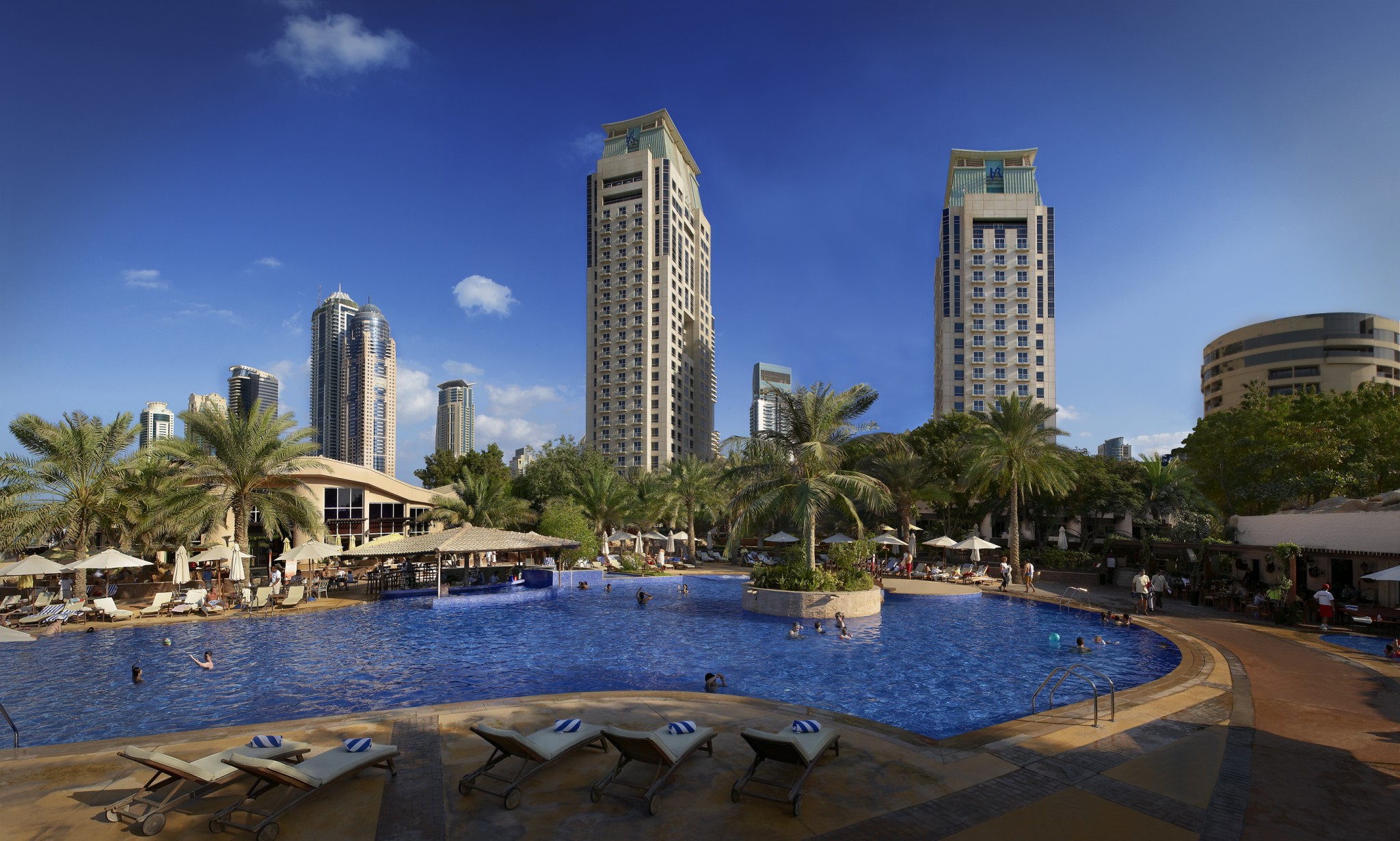 On the beach you can book a water ski trip, book a banana boat for the whole family or get a couple of jet skis to cruise around the Marina.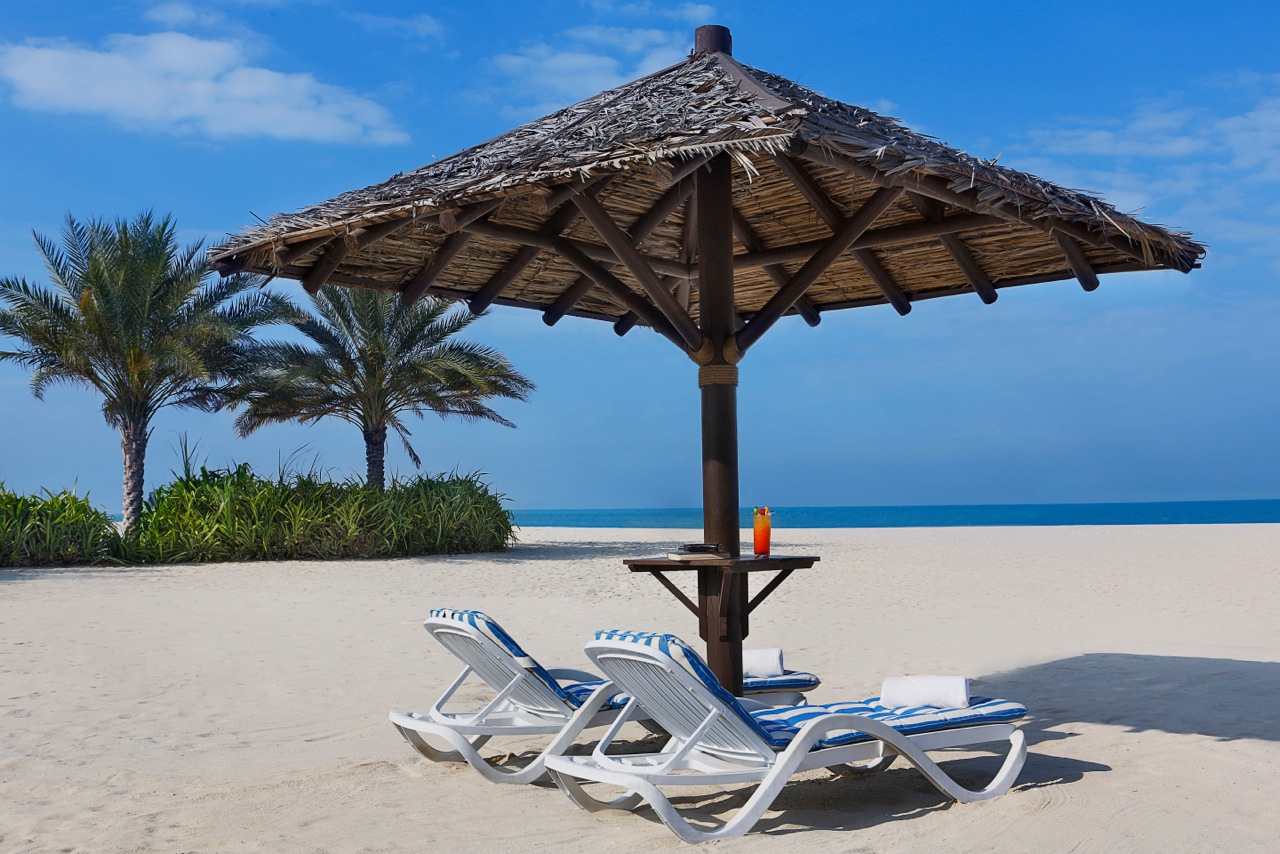 Those who love their holidays a little slower can choose to spend the days by the beach, have a spa treatment or simply sip cocktails by the pool.
Spa
Elixir Spa offers all the standard treatments you'd expect – massages, facials, scrubs, body wraps, manicures & pedicures. Interestingly, this spa prefers to keep men and women separately and doesn't offer any couple therapies. Also, men can receive treatments strictly from men, and women from women.
I experienced a lovely relaxing massage one day while my partner was whisked away to a separate area for his treatment. It would've been nice to enjoy our massages in a romantic couple room but we do understand the traditions and customs of the country.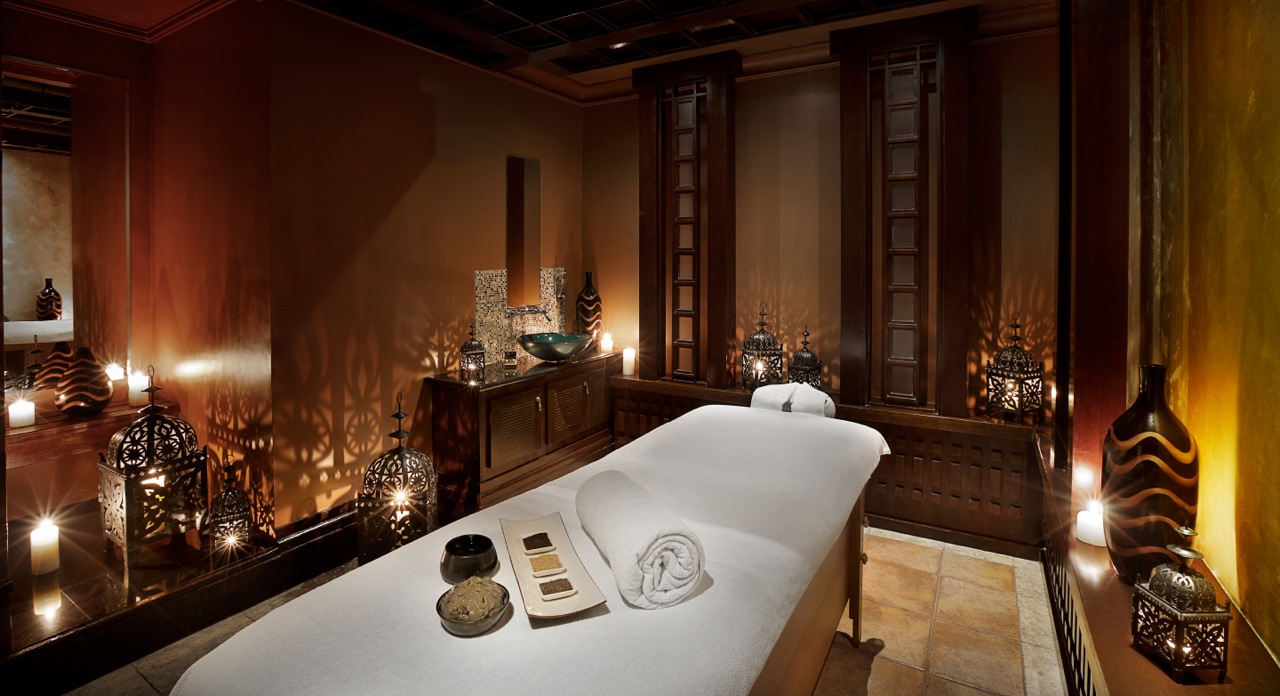 Kids at Habtoor Grand
Kids are very well looked after in Habtoor Grand – this family friendly hotel has a kids club, kids activities like tennis clinic, football, arts & crafts, dedicated kids swimming pool and water slides.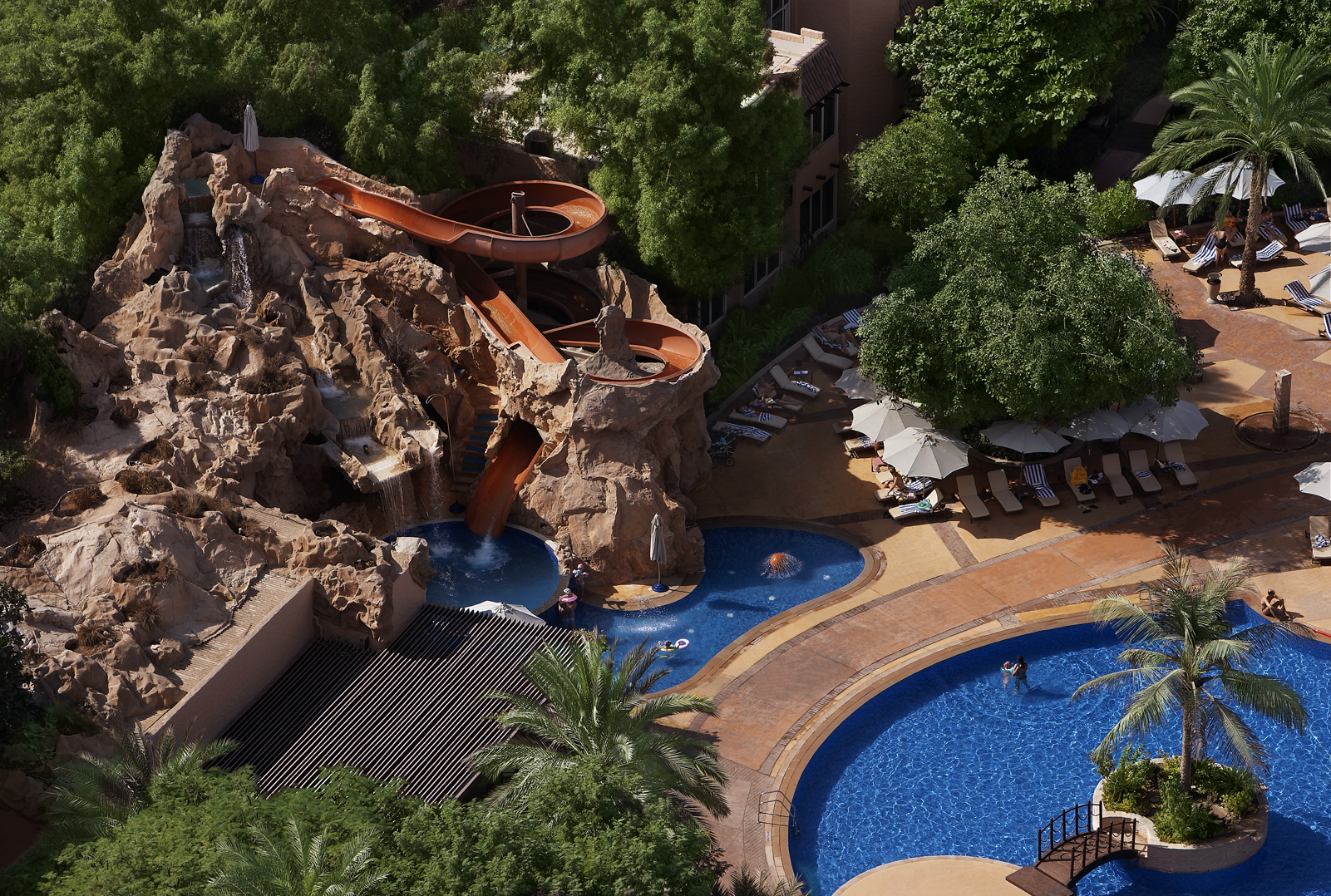 Dining
Breakfast is served either in the main restaurant or in the club lounge. We highly recommend getting a room / suite with a club lounge access as the setting of the lounge is beautiful. Lounge is located on a high floor, with a pretty white terrace with sensational views of the sea and the Marina.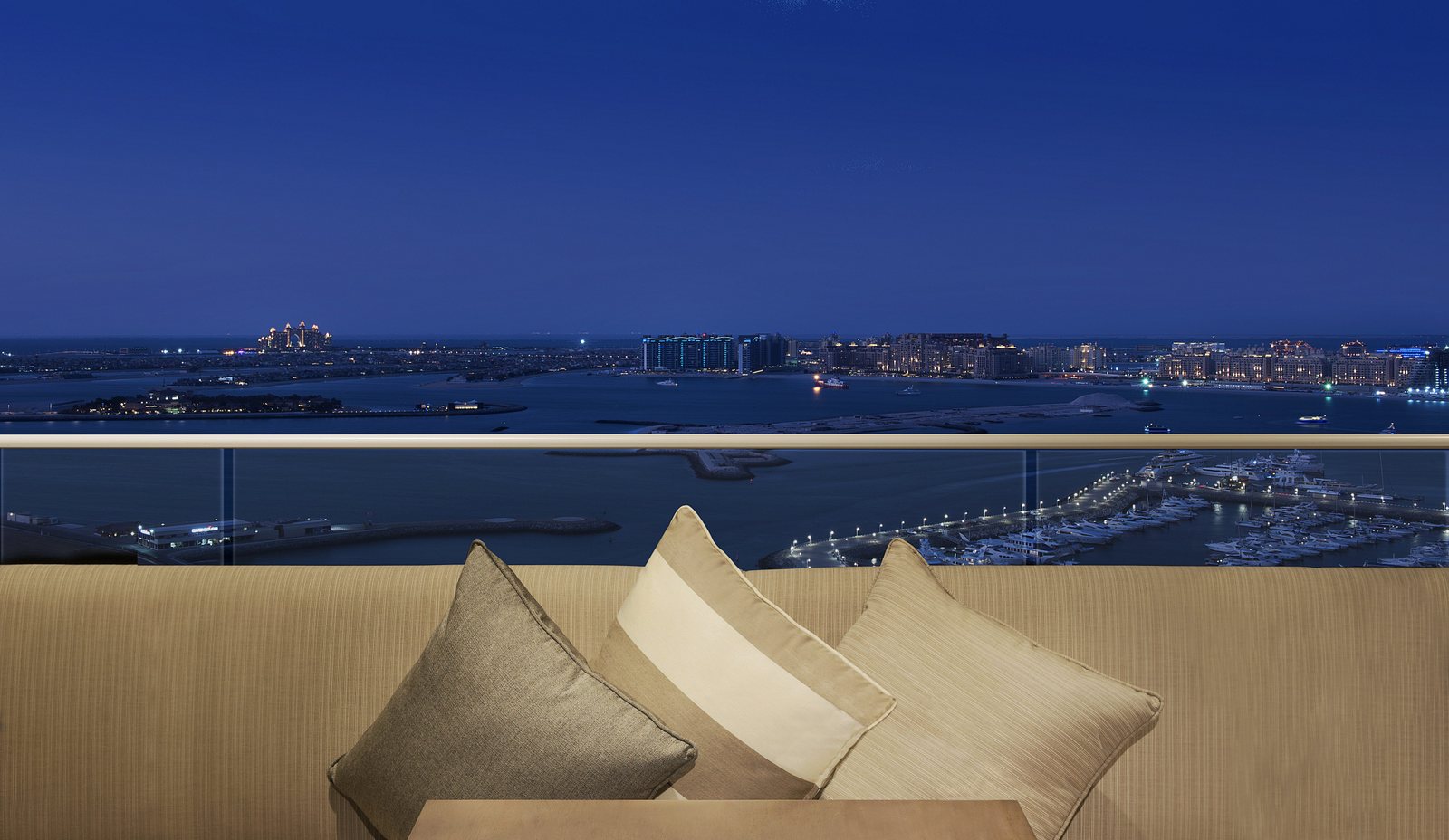 Even when it is getting hot outside, breakfast al fresco is well worth it. Main breakfast seemed a little too crowded for my liking and didn't have the usual opulent spread we got used to in Dubai.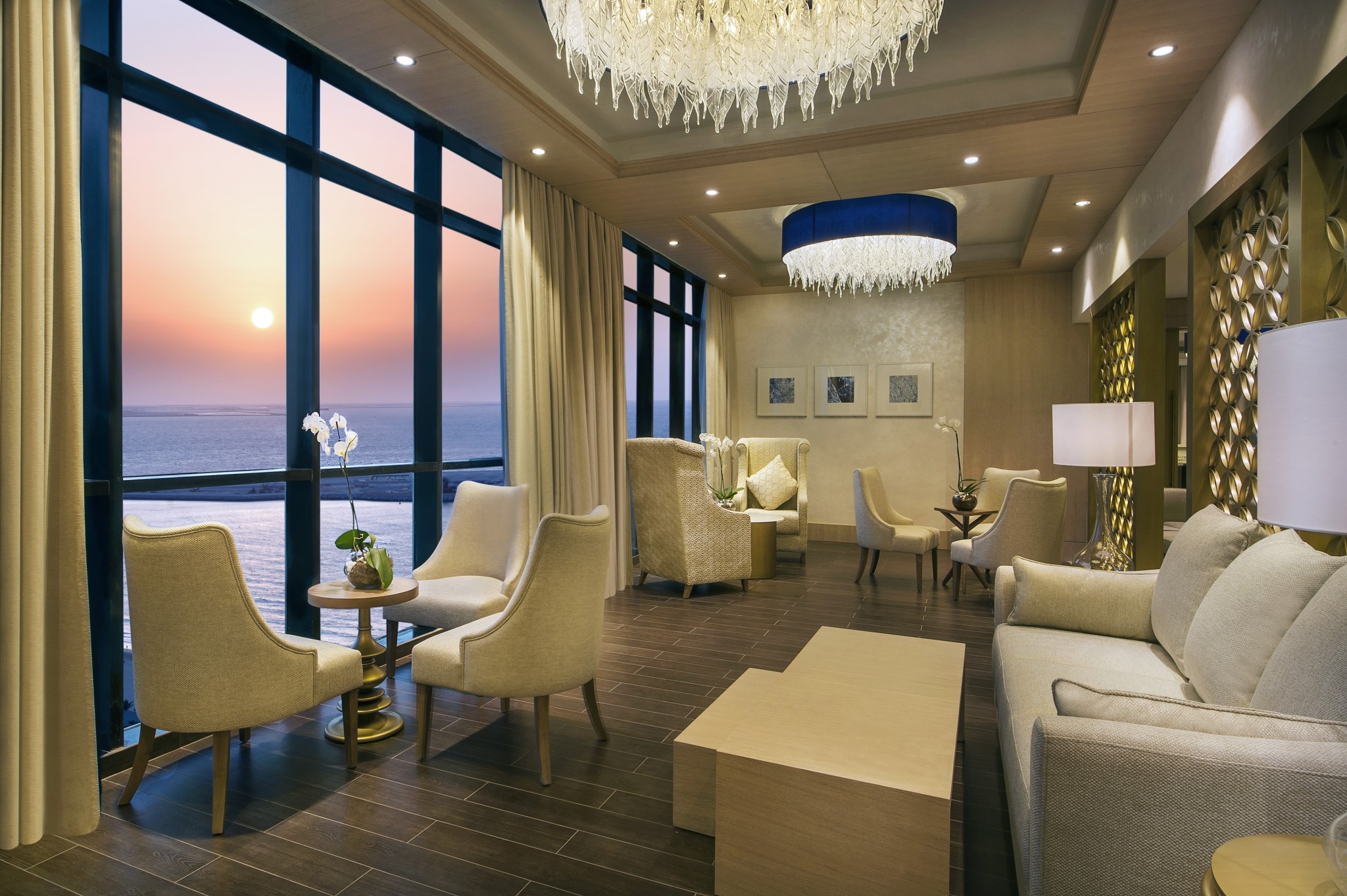 There are a couple of great lunch and dinner options in Habtoor too. None of them are fine dining but we certainly had great experiences in both. Italian Luciano's is next to the main pool and offers all family favourites one would expect – pizza, pasta, traditional Italian cheeses and cold cuts, steaks and fish. Burrata salad & eggplant parmigiana I tried were absolutely perfect and the setting very pleasant for a family dinner.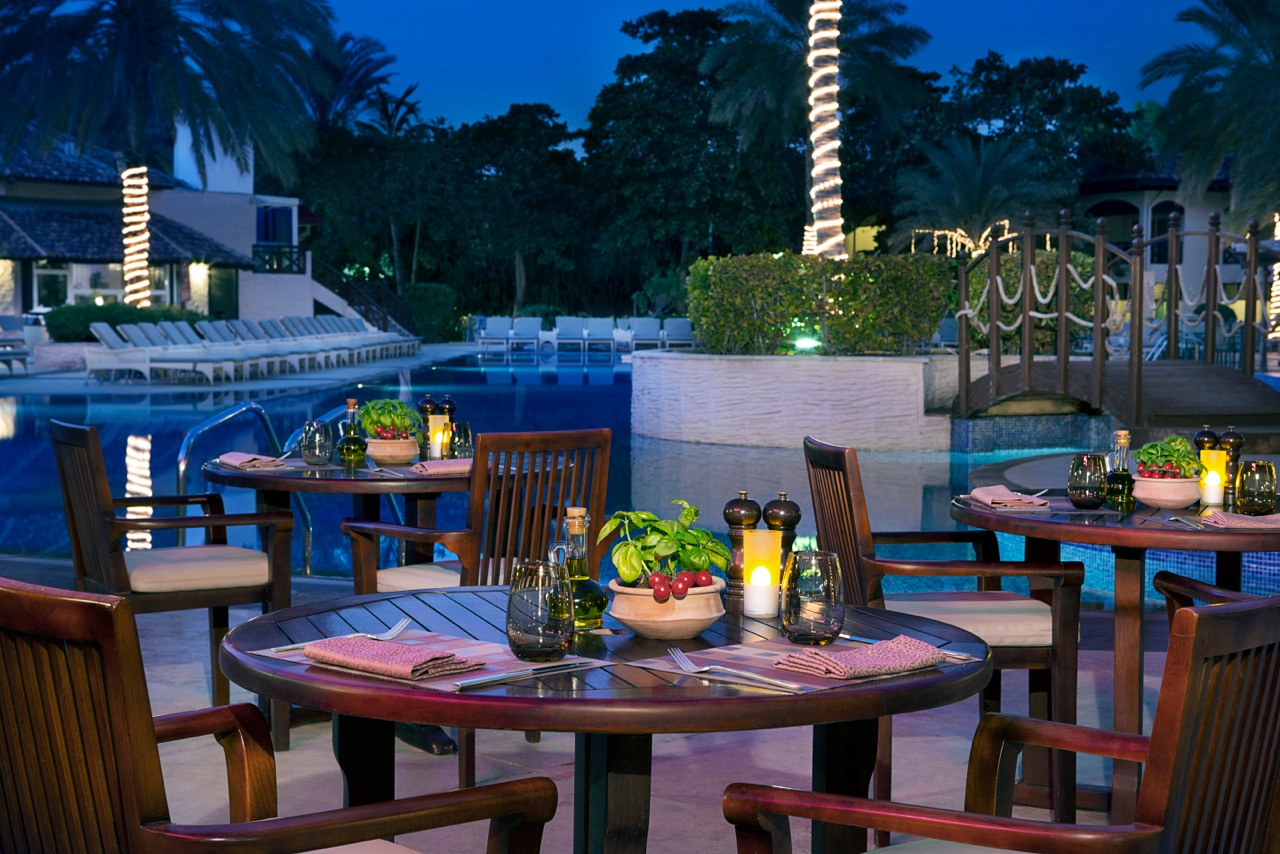 Another great find is Fish Bazaar, a Thai and sushi restaurant set amongst the palm trees. Fresh fish, lobsters, prawns and other seafood is displayed on the iced counter for the guests to choose what they'd like to dine on. Fish can be steamed or cooked in banana leaves Thai style and served with variety of sauces.
Thai dishes like friend rice and noodles are cooked to perfection, light and spicy, almost as tasty as in Thailand and perfect for the hot climate.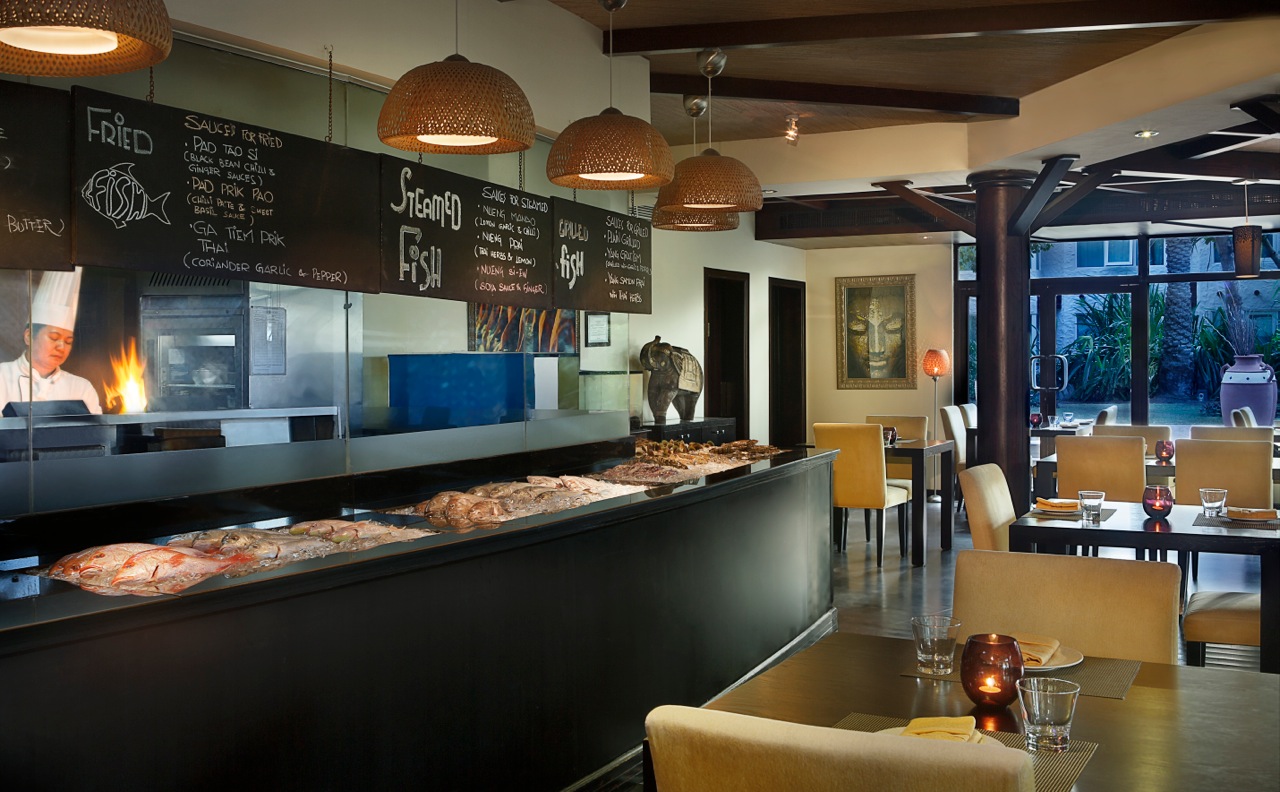 There are a few other restaurants in the hotel that looked nice but we didn't get a chance to try them – The Grand Grill, South African steakhouse and Andreea's – stylish beachside lounge serving innovative fusion cuisine.
The Lux Traveller Loves
Very reasonable pricing for a 5 star beachfront hotel. Rates start from US$300 for a room and $650 for a suite.
Beachfront location
Multitude of activities for children and for adults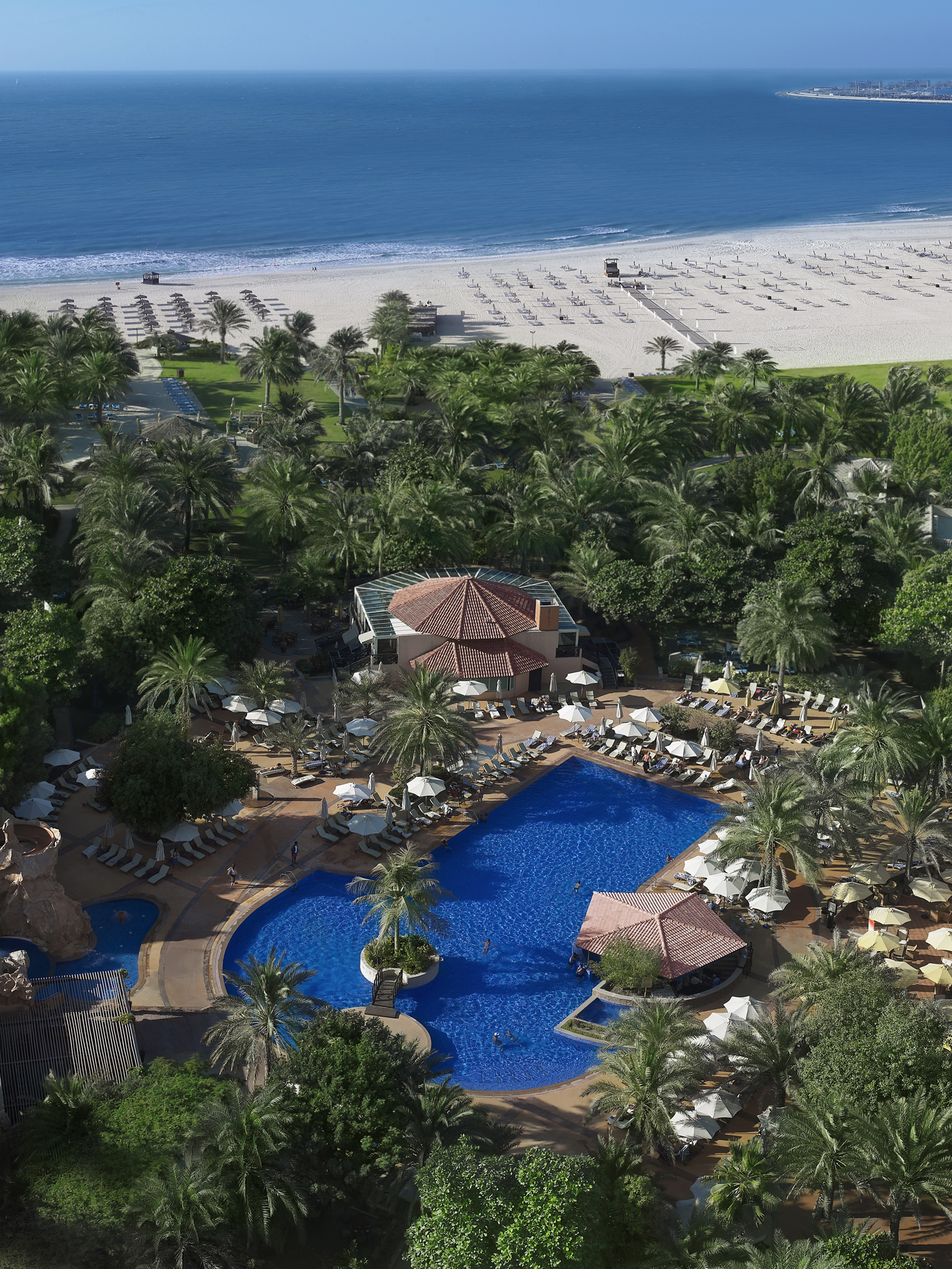 Splitting Hairs
It would be nice to have coffee machines in the suites and double vanities in the bathrooms
Breakfast felt overcrowded and not luxurious, hence a need to book a club room.
All In All
Habtoor Grand is a fantastic option for families looking for a beachside 5 star hotel in Dubai and not wanting to spend a fortune.