Choosing a luxury hotel in Rome could be difficult if you haven't experienced them before. The Lux Traveller has experienced most of the luxury hotels in Rome – St.Regis, Westin Excelsior, Cavalieri Hotel and Hotel Eden.
For summer stays Cavalieri hotel is by far the best but I think Eden is a great option if you are travelling at other times of the year.
Hotel Eden is in an excellent location – 5-10 min walk to the Spanish Steps – my favourite part of Rome where all the glamorous boutiques and restaurants are.
A rooftop terrace at Hotel Eden is also a treat, it has gorgeous views of the entire city from Villa Borgese to the Dome of St. Peters and beyond. The bar and the restaurant on the rooftop are also very pleasant.
The restaurant, La Terrazza Del'Eden, has been awarded its first Michelin star in November 2012 – so it is a good time to check out their new menu.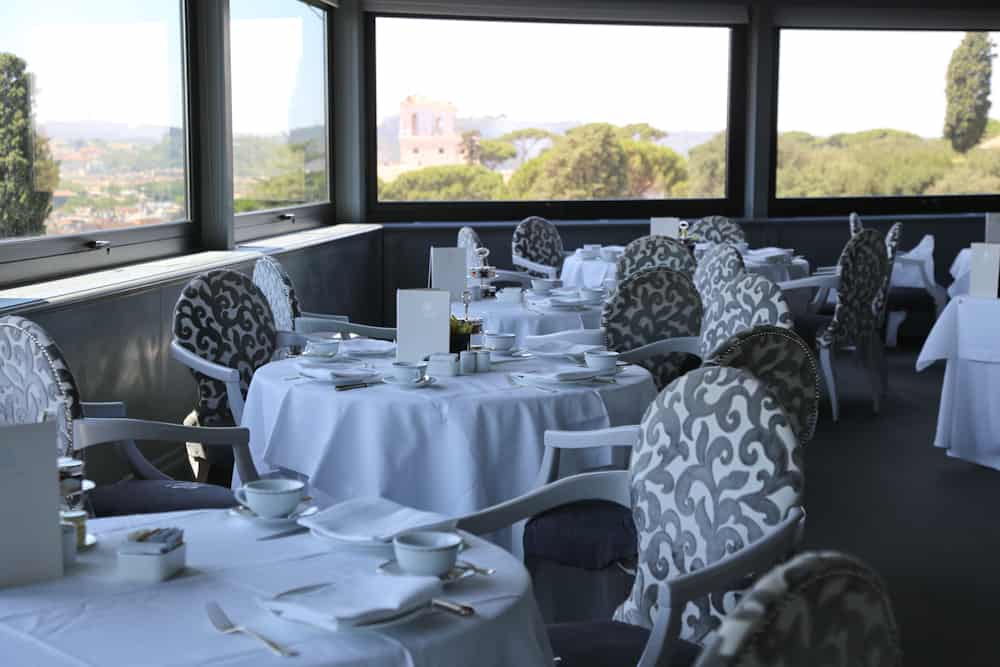 Accommodation 
I stayed in rooms and in suites in this hotel. I have to say that rooms are not suited for the Lux Traveller unless you are travelling solo. I felt that Deluxe Double was OK for one person but way too small for a couple. Of course, I don't even mention any category under the Deluxe Double.
Good point of the rooms – window (though small) opened onto the green park of Villa Borgese (nice touch).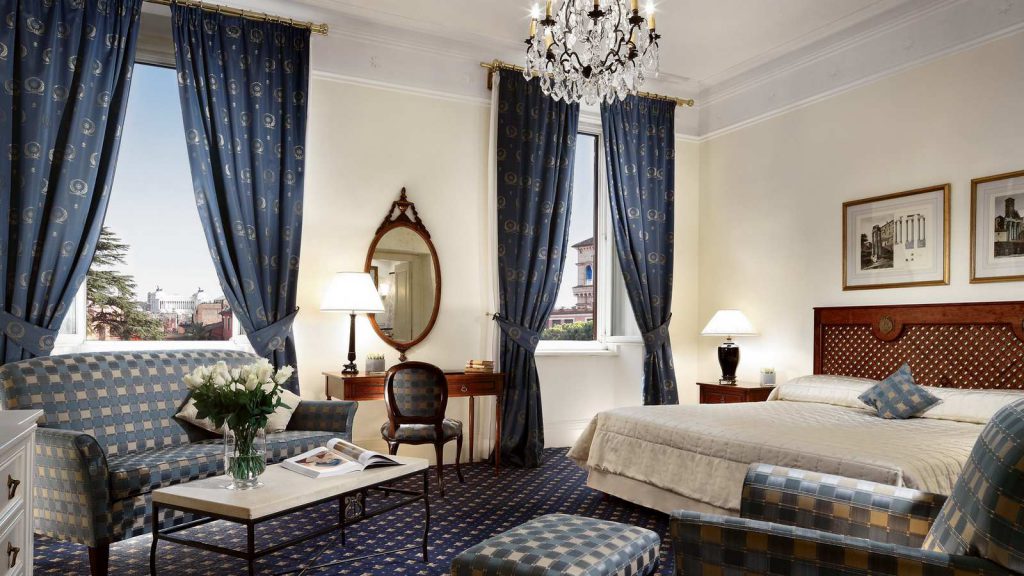 Bad point – very small, older style rooms, bathrooms with no separate shower. Many beds are 2 singles pushed together to create one large bed – not ideal for couples coming to experience the romance of Rome J
Studio Rooms are larger and more modern – if you are staying in the rooms try book this category. It is worth it.
Suites 
Suites in Hotel Eden are gorgeous – they have a feel of refined elegance and luxury.
We had a pleasure of staying in one with the most beautiful views. Bathrooms have separate showers (phew) and there is plenty of space for storage of your bags. Many suites can be booked with interconnecting rooms which is perfect for families. We had a deluxe double attached to the suite and it felt like we had a luxurious 2 bedroom apartment in the middle of Rome all for ourselves. The way to go!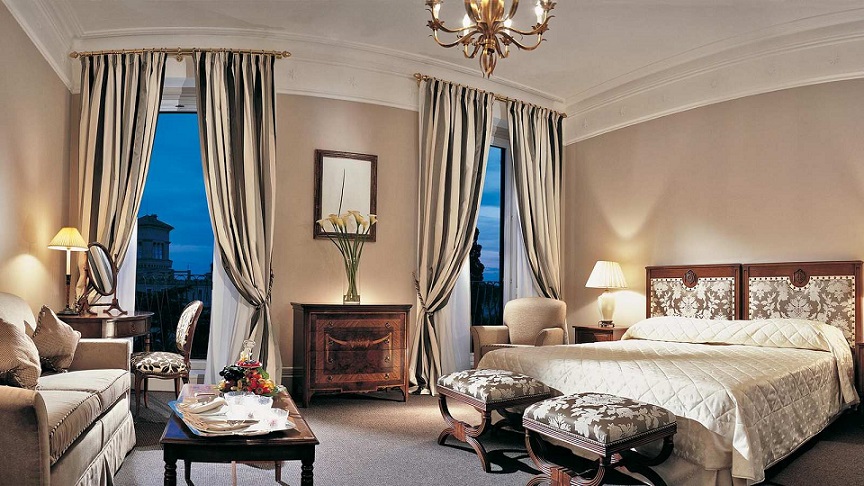 All in all – this a beautiful classic elegant hotel in a historic roman building beside Villa Borgese and the Spanish Steps. We recommend it to all our Lux Travellers however if you want to have a true authentic romantic experience do book the suites and enjoy a sweet life!
Nice touch – butler at the front door gives the place a touch of old charm and elegance.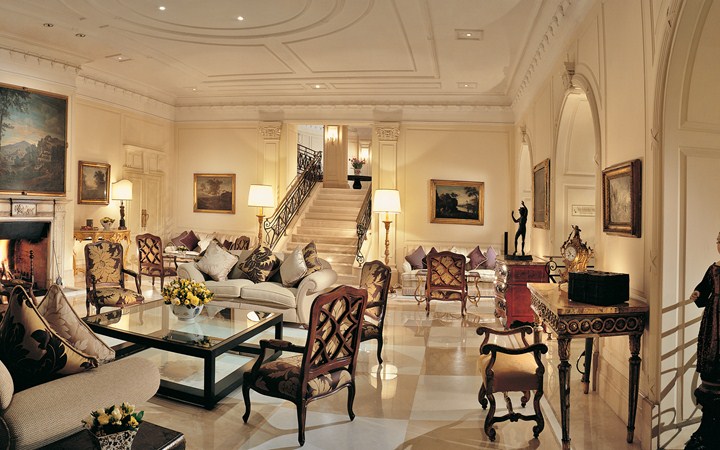 Splitting hairs – Hotel Eden has no facilities like a spa or a swimming pool which is why we don't recommend it for summer stays. Apart from the spacious pretty lobby lounge there is nowhere else to relax after a busy day.
Tips for even a better stay – Try 3 Michelin star restaurant,La Pergola, in Cavalieri Hotel Rome for the most romantic dinner ever! Book ahead!
For atmospheric Roman dinner try the seafood restaurant Dal Borgese (dressy glam crowd & great local seafood) at nearby Piazza Del Popolo.