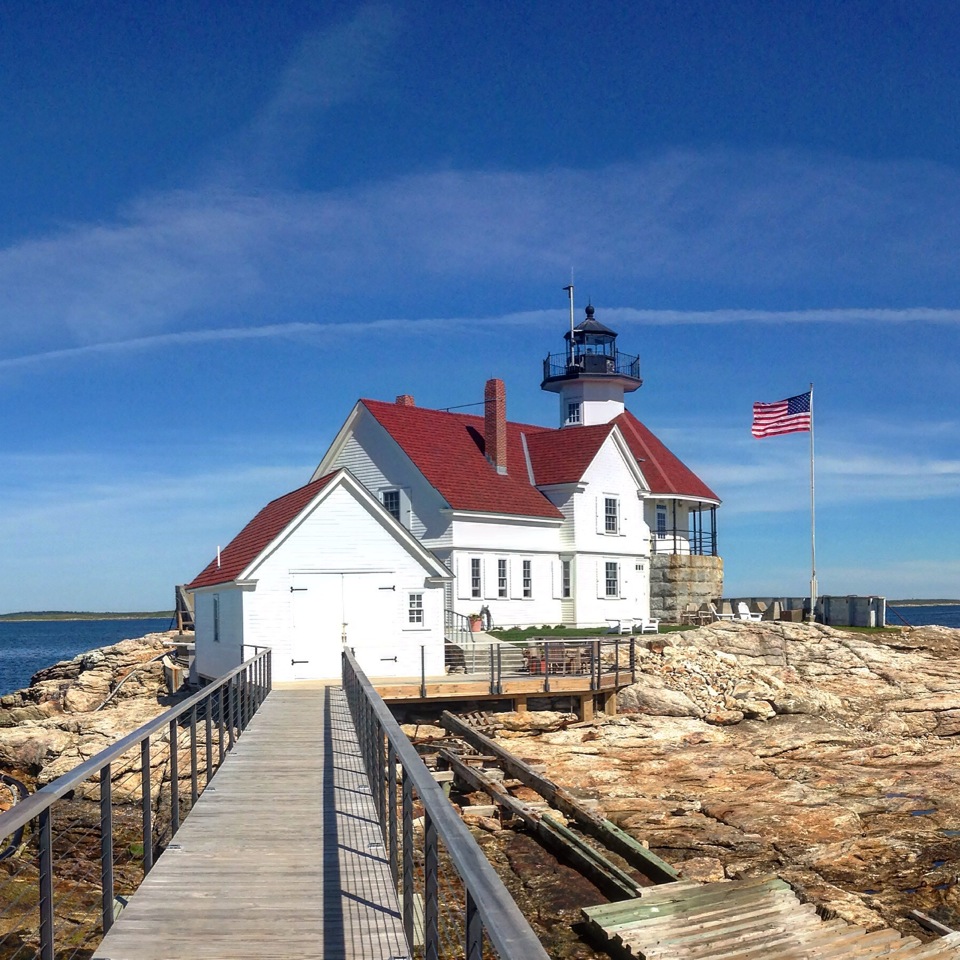 the lux score
82
the lux score explained
Service 9
Rooms 8
Food & Beverage 8
Ambience 8
Attention to Detail 8
Generosity & Value 7
Wow / Hip Factor 10
Facilities 6
Location 9
Fit to Promise 9
The Inn at Cuckolds Light opened as a luxury island hotel for the first time in summer 2014. The lighthouse is operated remotely by the coastguard onshore and a 10 year restoration process of the keepers cottage was completed – rebuilding the site to luxurious standards such that there are 2 separate apartments (lounge, bedroom and bathroom) as well as large common areas (lounge and kitchen) and the lighthouse-keepers quarters. The Inn is open to guests from May to October and is located just 20 minutes boat ride off shore from the coast of Maine, about a 3 hour drive north of Boston. Clearly in bad weather such transfers are not possible, one of the reasons for the short season to reduce the risk of alternative plans being needed. The Inn is run as a not-for-profit organisation to ensure that the lighthouse buildings remain operational, headed up by a local team of residents.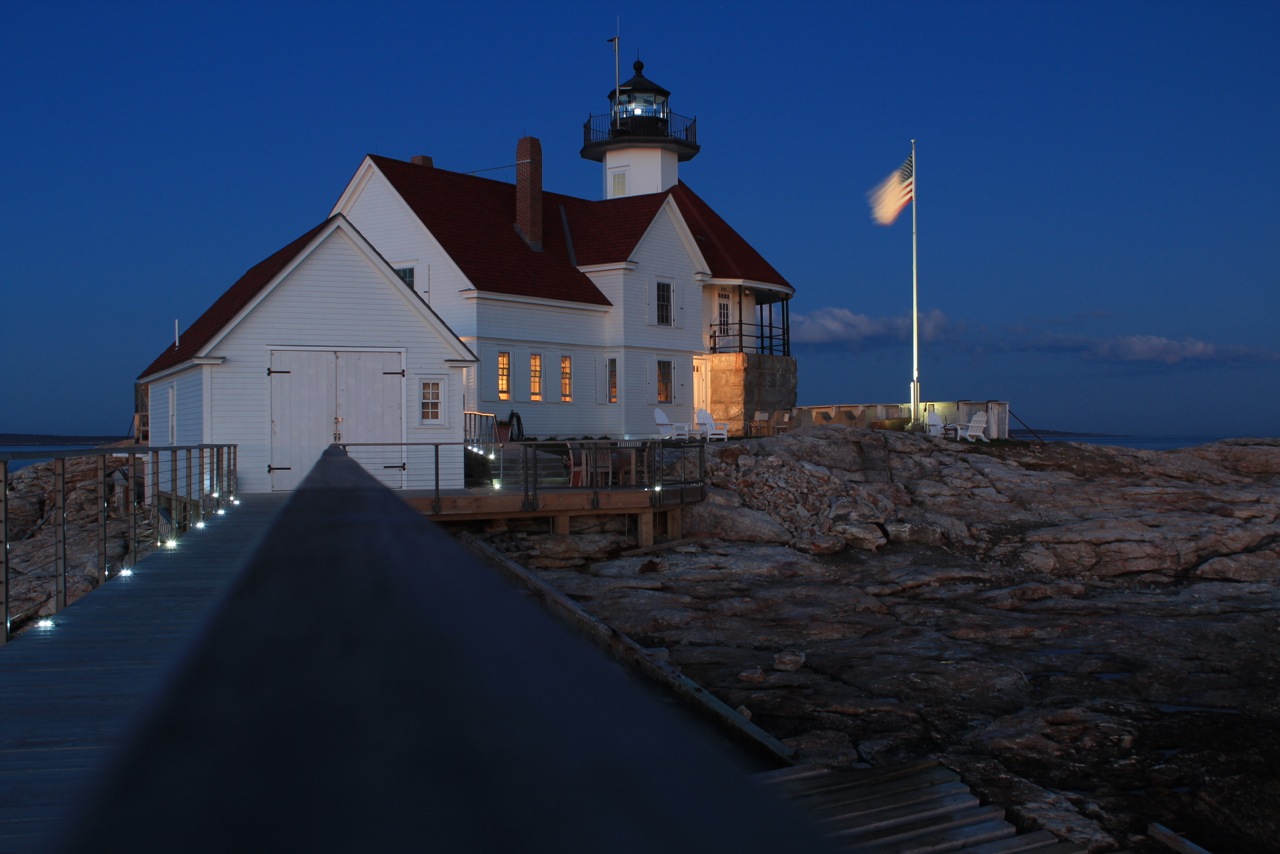 Arrival
Guests are met in nearby Newagen by the boat captains who transport guests to the island. The trip is in a sturdy launch with plenty of rain cover. It is only a short journey however the moment the island pops into view the magic starts – it looks so remote and beautiful. The lighthouse keepers – Heather and Mark – meet guests on the pontoon and take your bags and give you a tour. Heather and Mark are incredible hosts – amiable and interesting, you will feel like old friends in no time! All guests are of course different and they are able to fit around this. The building and setting is gorgeous, and very sturdy. I had thought it could be a flimsy wooden structure on a small piece of rock but this is not the case. It is strongly and beautifully built – it has an old world charm to it but with all the mod-cons one might expect of a luxury hotel.
Accommodation
There are two suites to choose from – the east and the west suite. Both are sumptuous and there minimal differences: the west has a sofa bed so can sleep 2 extra people, but the only other discernible difference is that one faces east for sunrise, and the other west for sunset.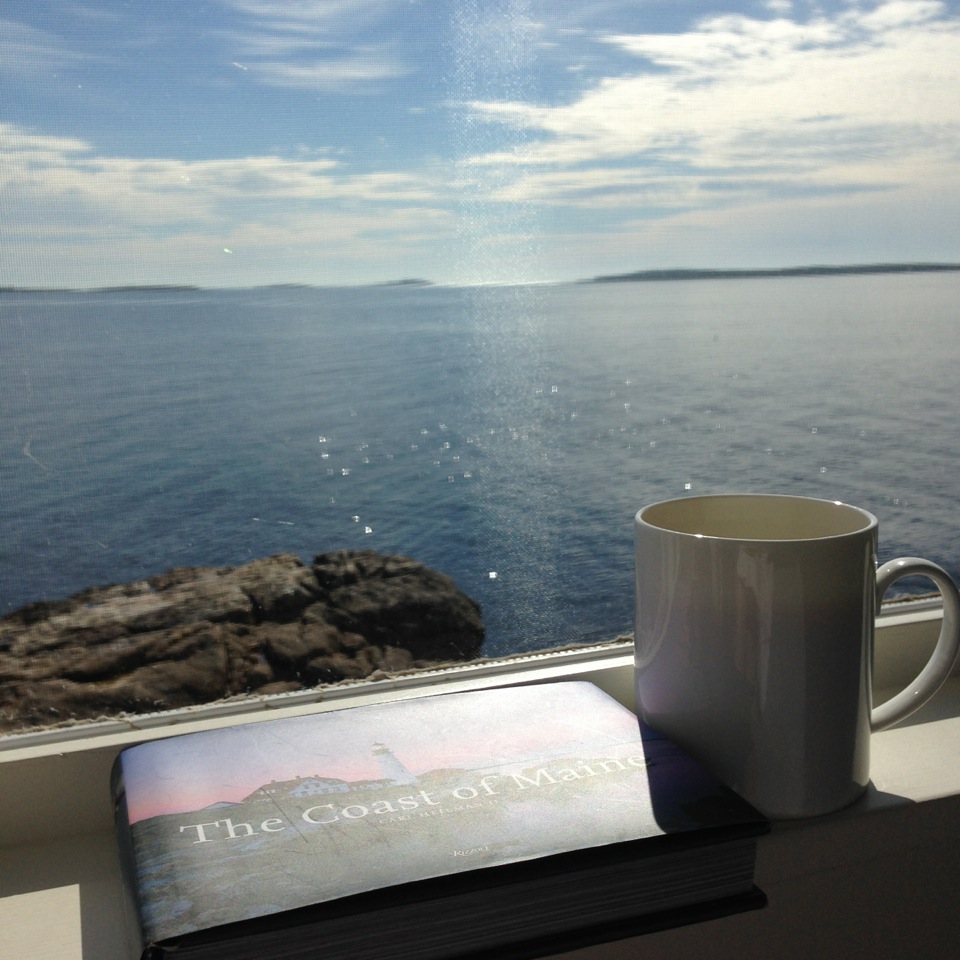 Both are decorated to a high-standard and have plenty of space and everything you will need to feel luxuriously at home. The lounge area in our suite (east) had two comfortable seats around the window as well as plenty of storage space, a fridge and a large TV.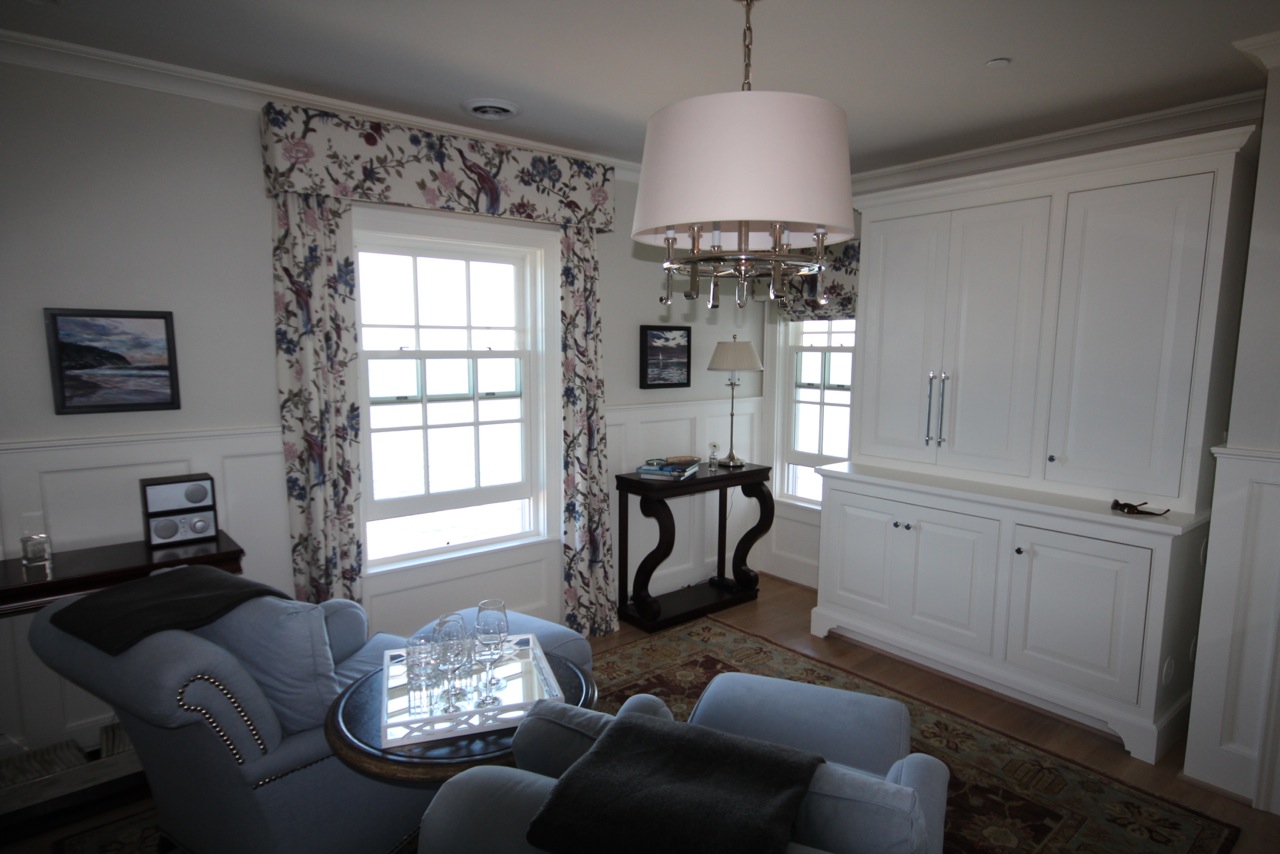 Neatly decorated in duck-egg it was a good place to read in the morning before breakfast, or in the early evening as the air-chilled outside. All windows have fly netting on. The bathroom is also of a high standard – a deep free-standing double ended bathtub and a large shower. There are plenty of towels and 'Lather' smellies as well as fluffy dressing gowns.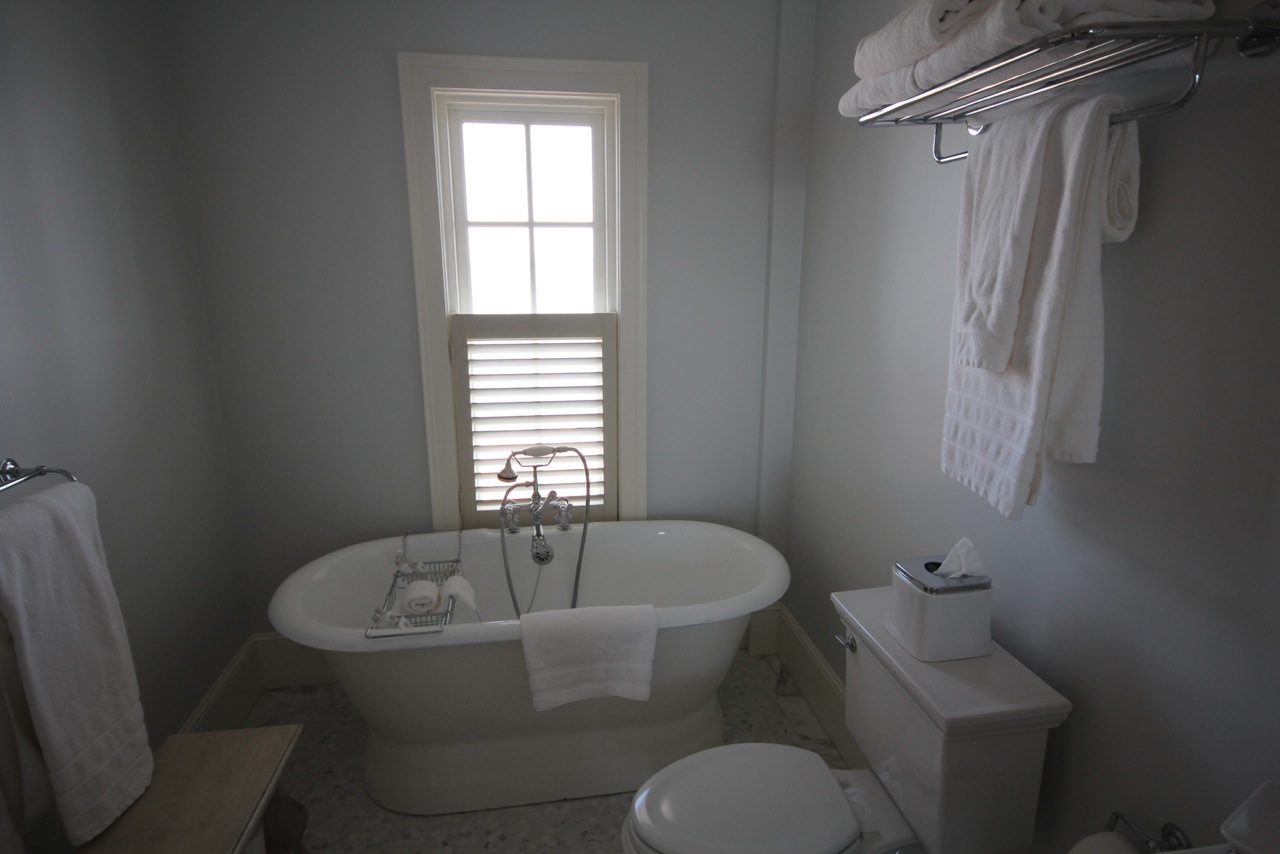 The bedroom really is the piece de resistance – and because we had such fine weather the only room we used for any length! A ridiculously comfortable super king-size bed, ample storage for large amounts of luggage as well as desk and TV. At night with the window open you can hear the wind and the sea – a very relaxing way to fall asleep.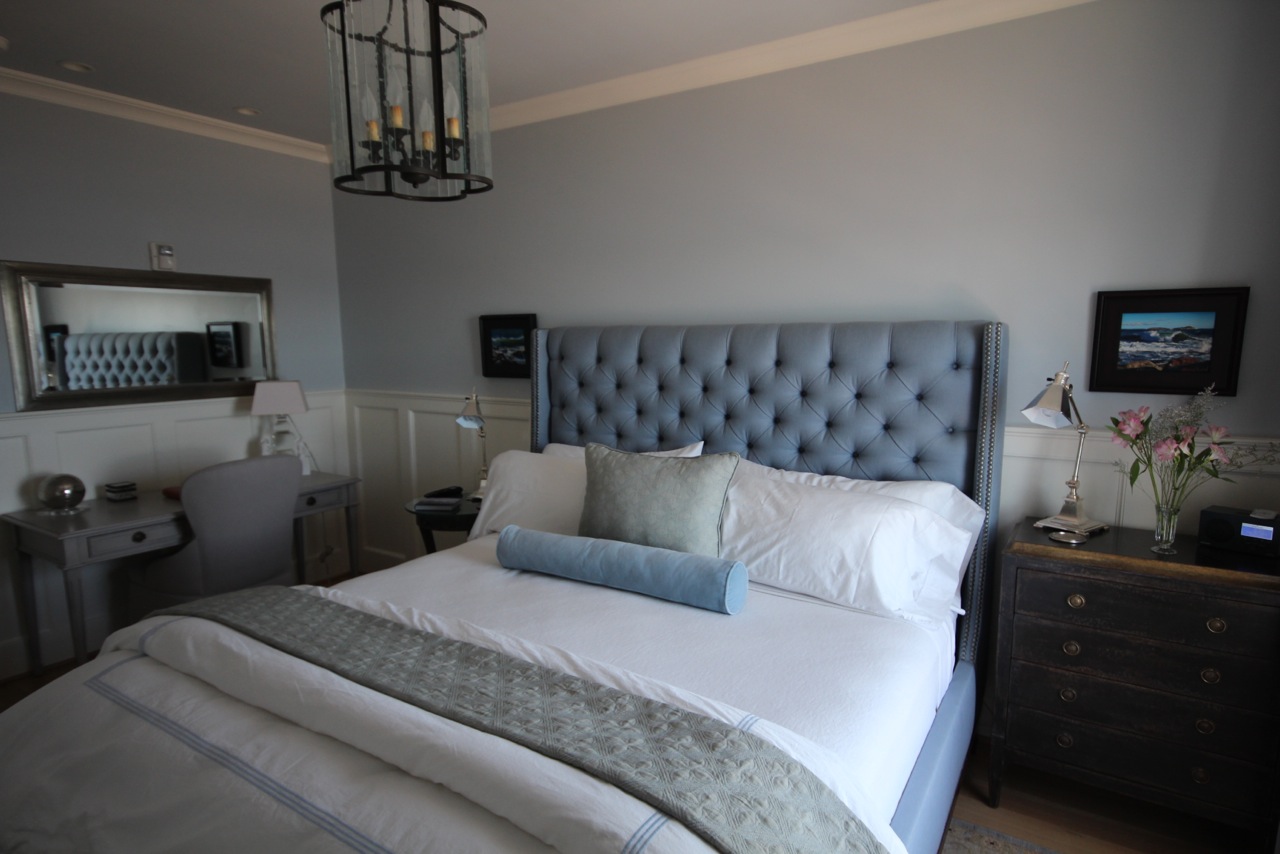 Food
In advance of staying on the island Heather contacts guests with the menu so that you can make your choices. This is necessary given the remoteness and to ensure fresh food. It left me licking my lips in advance of even arriving. I flagged that I was not able to eat dairy products in advance of arriving as I was worried by the remoteness. This wasn't a problem, Heather was able to alter dishes to fit and sourced soya milk and butter which even meant some soya-based sweet dishes for me.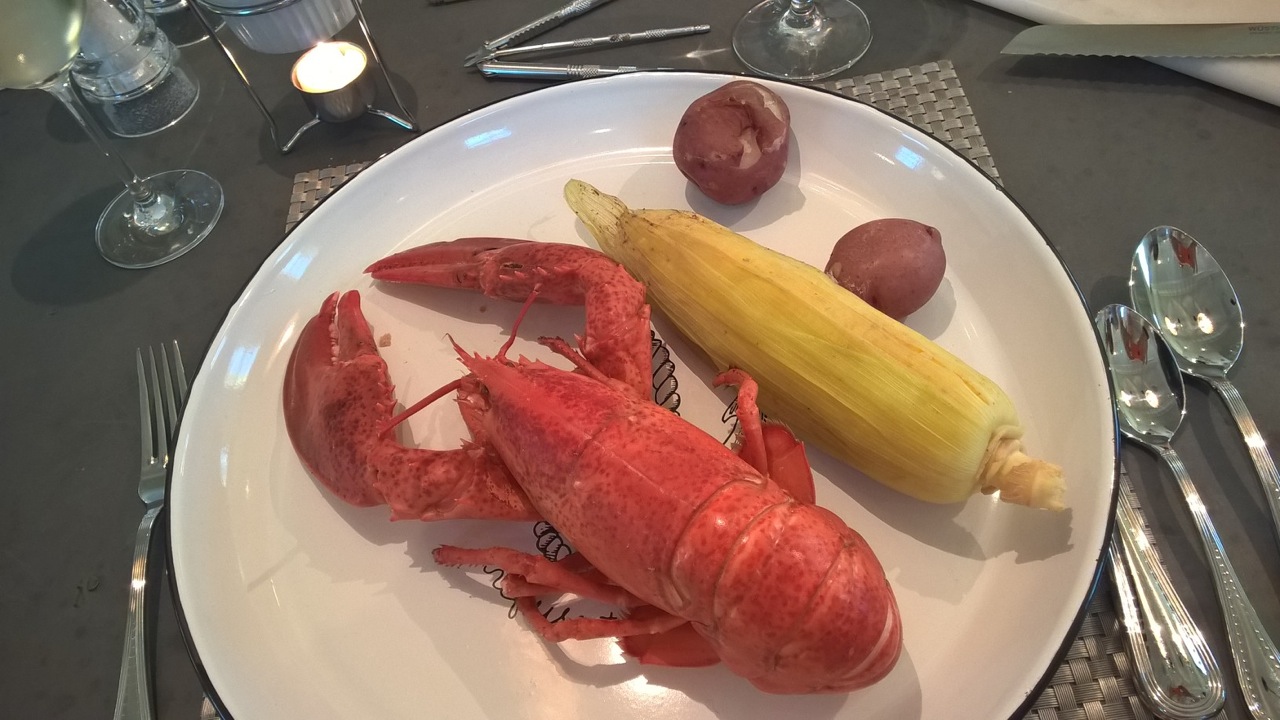 Breakfasts are a feast and lunch is not needed – pancakes, frittata, bacon, eggs, muffins, fruit salads and bread. Plentiful and varied. Muffins and other cakes left from breakfast are available all day. There is also a coffee station in the kitchen available at all times. High tea is also included and is served in the lounge each afternoon – a selection of cheese, biscuits, olives, fruits, nuts etc as well as very tasty port – a convivial part of the day.
Supper is superb – Heather and Mark between them have put together a great menu. The lobster dinner is recommended – 2 lobsters each, you can pick them if you wish. Also available surf 'n' turf, fish or chicken dishes. There is always a tasty starter and delicious pudding and Mark is particularly good at keeping an eye on the status of the sunset so that guests can pop outside to enjoy it between courses. There is an excellent wine list available and the spirits cupboard is also well-stocked. Such drinks aren't restricted to meal-times, we enjoyed the view with some wine each evening before dinner. All meal times were full of chatter between guests and the inn-keepers which was very enjoyable.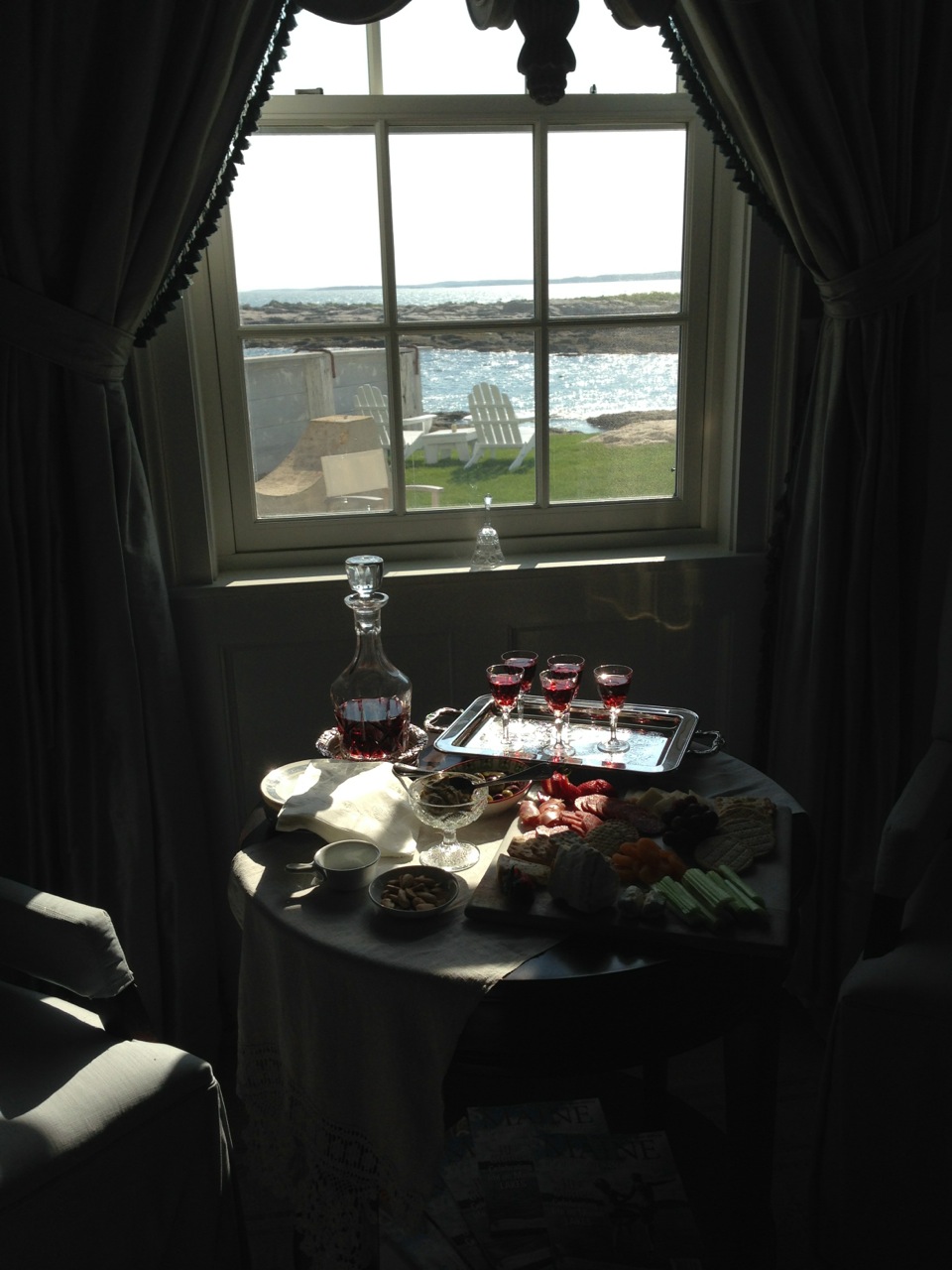 Days and activities at The Cuckolds
There isn't a plethora of activities or facilities on the island – this is part of its appeal.  Mark will give you a guided tour of the lighthouse on arrival and tell you about the history as well as how it operates today and the painstaking restoration process. Thereafter you are free to roam the island at leisure.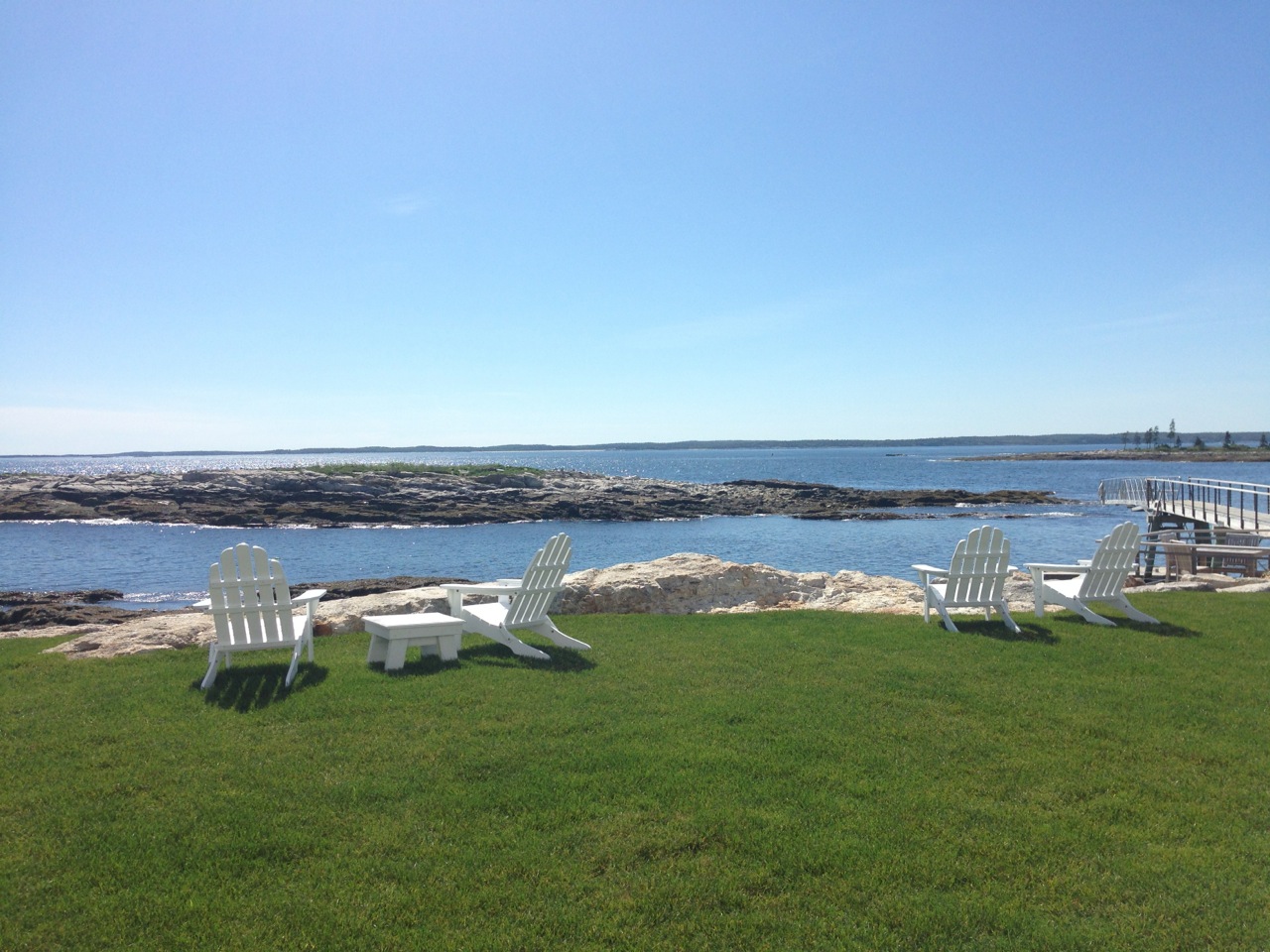 There is a lawn area to the front of the lighthouse with shaker-style sun chairs – we spent our days here. The island is surrounded by rocks that you can climb at all states of the tide, with fascinating tidal pools. It is possible to take day-trips to the mainland or a harbour tour, however we didn't feel this was necessary preferring to watch life go by – seals, eider ducks, passing fishing boats, moving water and clouds. Possible the most relaxing place possible – an ideal venue to reconnect and chill out in comfort. There is a comfortable lounge in the house to relax in with plenty of board games for rainy days and throughout the property a large number of books about the area.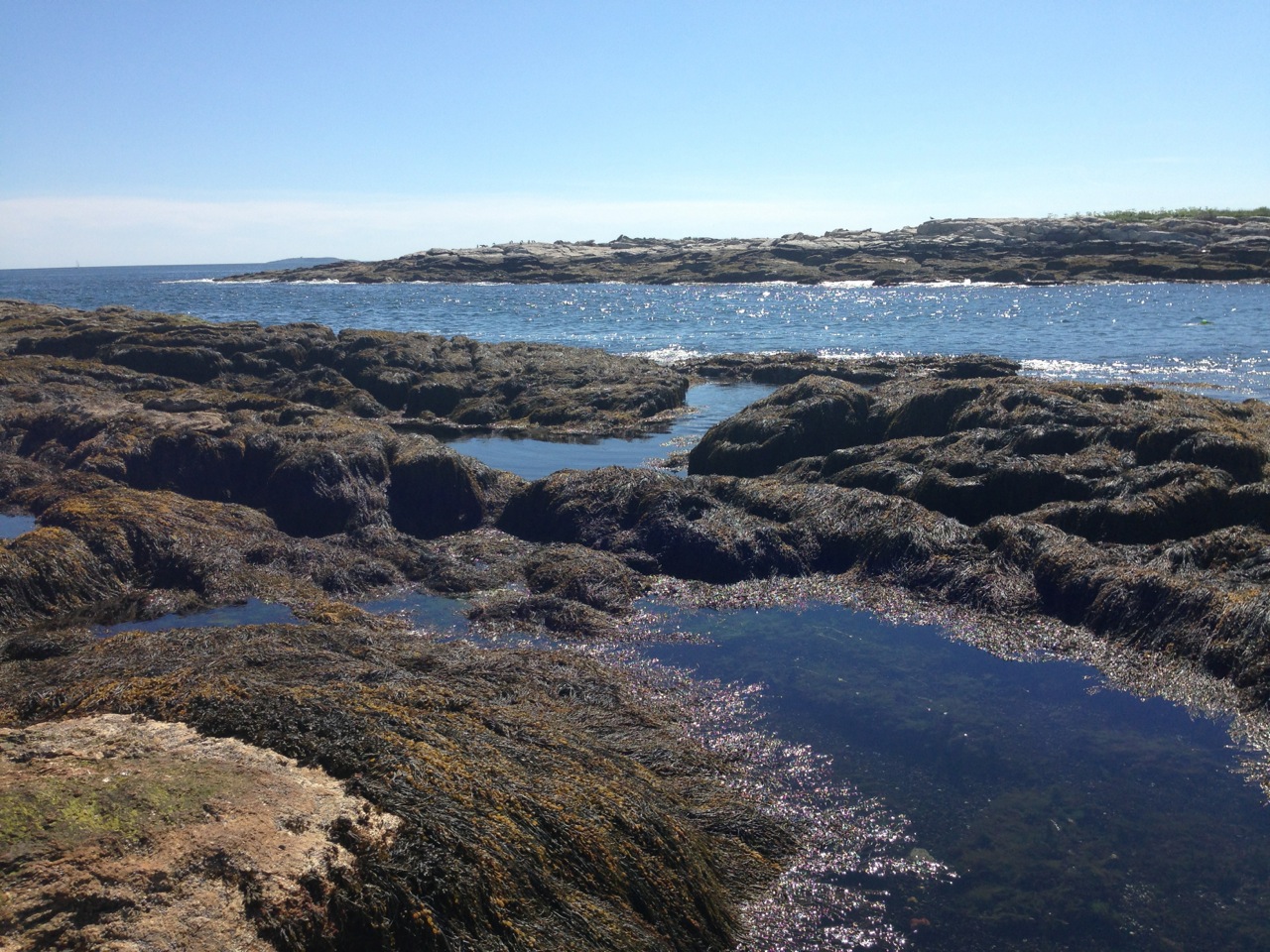 Price
For the 2015 season prices range between $500-$700/night.
Loves
So much space, peace, quiet, privacy and comfort and 360 degree views.
Splitting hairs
Switching the wireless internet connection off would make it even more relaxing.