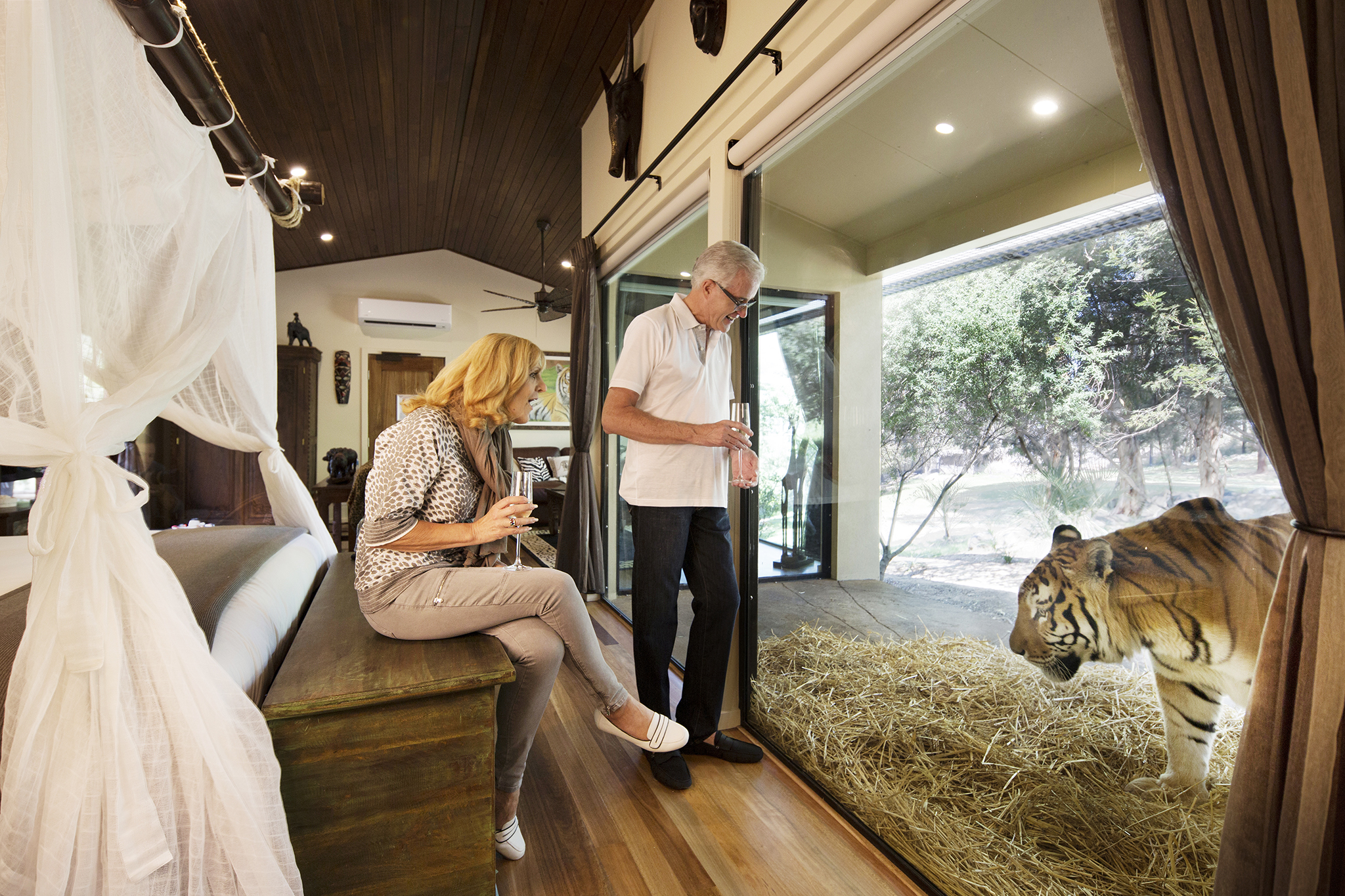 the lux score
89
the lux score explained
Service 9
Rooms 8
Food & Beverage 8
Ambience 8
Attention to Detail 9
Generosity & Value 10
Wow / Hip Factor 10
Facilities 7
Location 10
Fit to Promise 10
Jamala Lodge is a one of kind wildlife lodge in Canberra, Australia. It is located in the middle of the National Zoo and provides its guests with ultimate one on one animal experiences.
Jamala's story
Jamala Lodge is a wonderful new creation by Australian couple from Canberra, Richard and Maureen Tindale. Back in 1998 Richard and Maureen made a courageous decision to leave the world of property development and follow their passion to create a wonderful African wildlife habitat in Australia. The couple travelled through Africa looking for ideas, luxury lodges and of course animals. In 1998 they have purchased a small zoo in Canberra that is now known as National Zoo Of Australia.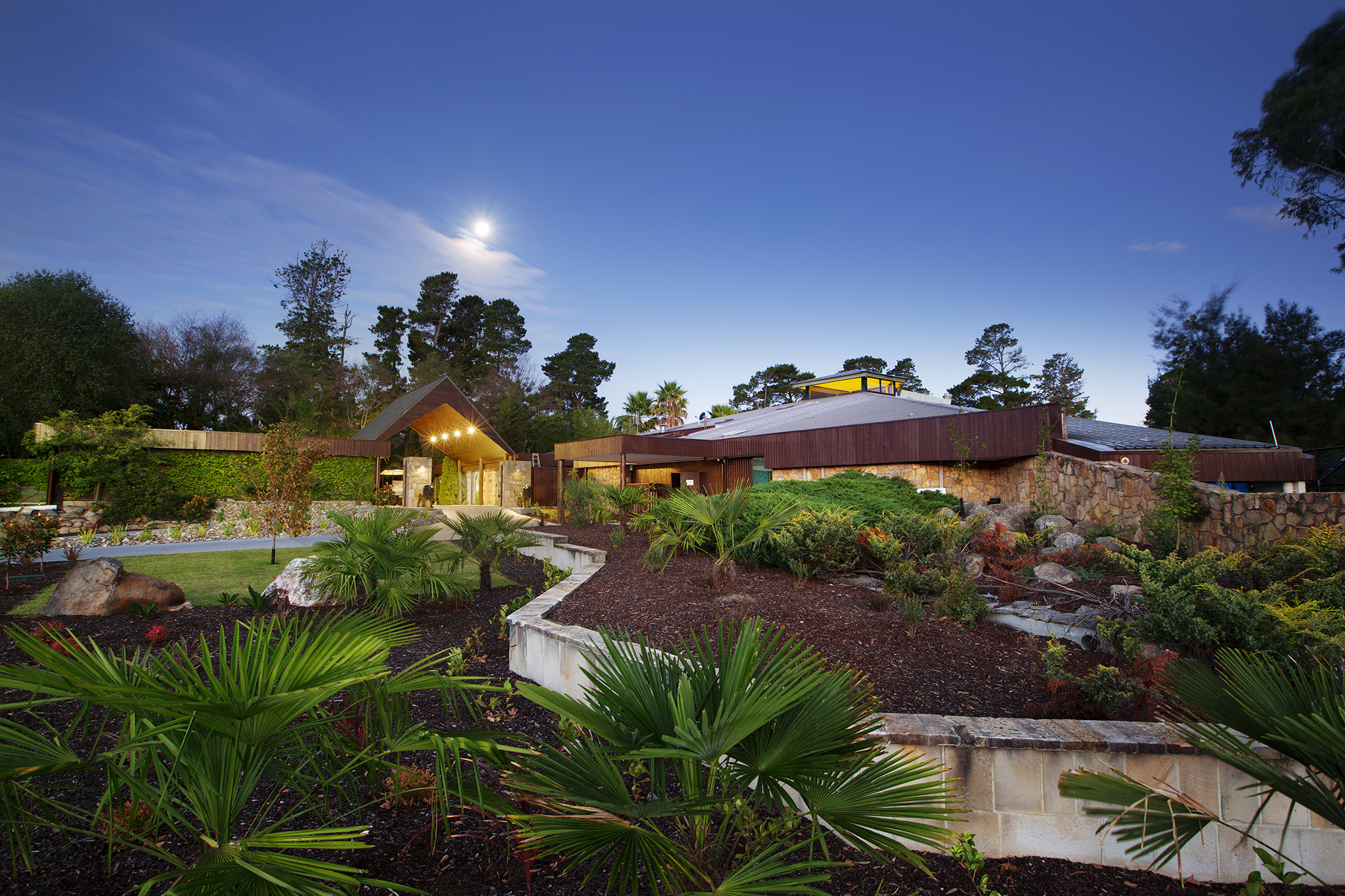 The zoo has been lovingly redeveloped beyond recognition and Richard and Maureen have literally made the zoo their home. They build a house in the middle of the zoo that has now become the main lodge.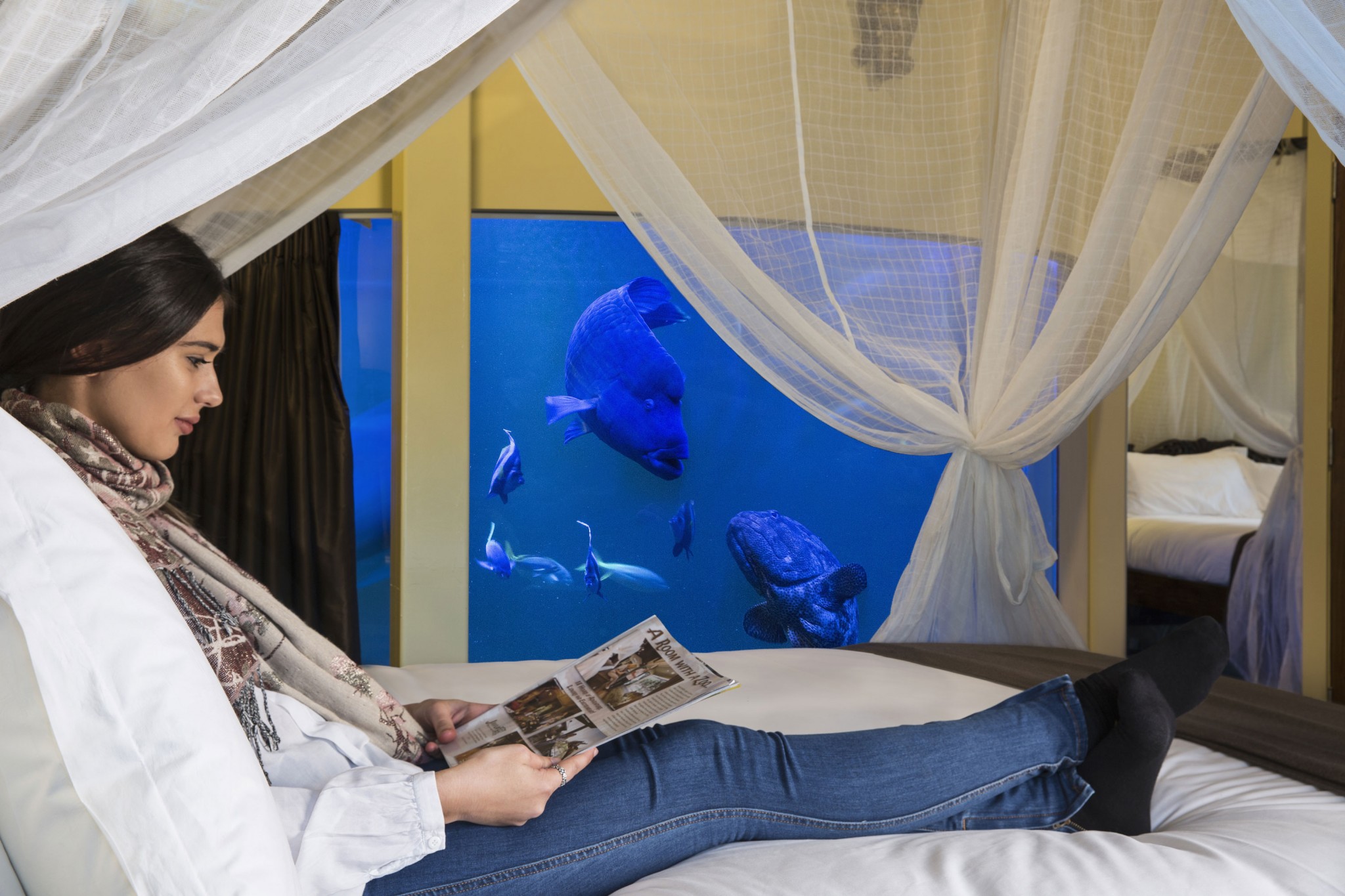 After 17 years of running the zoo Richard and Maureeen deeded to take it a step further. "What if we could create a really intimate experience for the guests who share our passion; what if they could wake up with sun bears on their doorstep or have giraffes pop their heads onto guest's balcony?" thought the couple. Their dream has come true last year in 2014 with the opening of Jamala, the first African type safari lodge in Australia.
Accommodation
There are 3 different types of accommodation – themed rooms and suites in the main building, former owners' residence; Giraffe Treehouses and Jungle Bangalows.
The rooms in the main lodge don't look out onto the animal enclosures but they come with unique experiences like Shark feeding or one on one cheetah encounters. Suites are ideal for families as they have up to 6 beds in 2 separate rooms.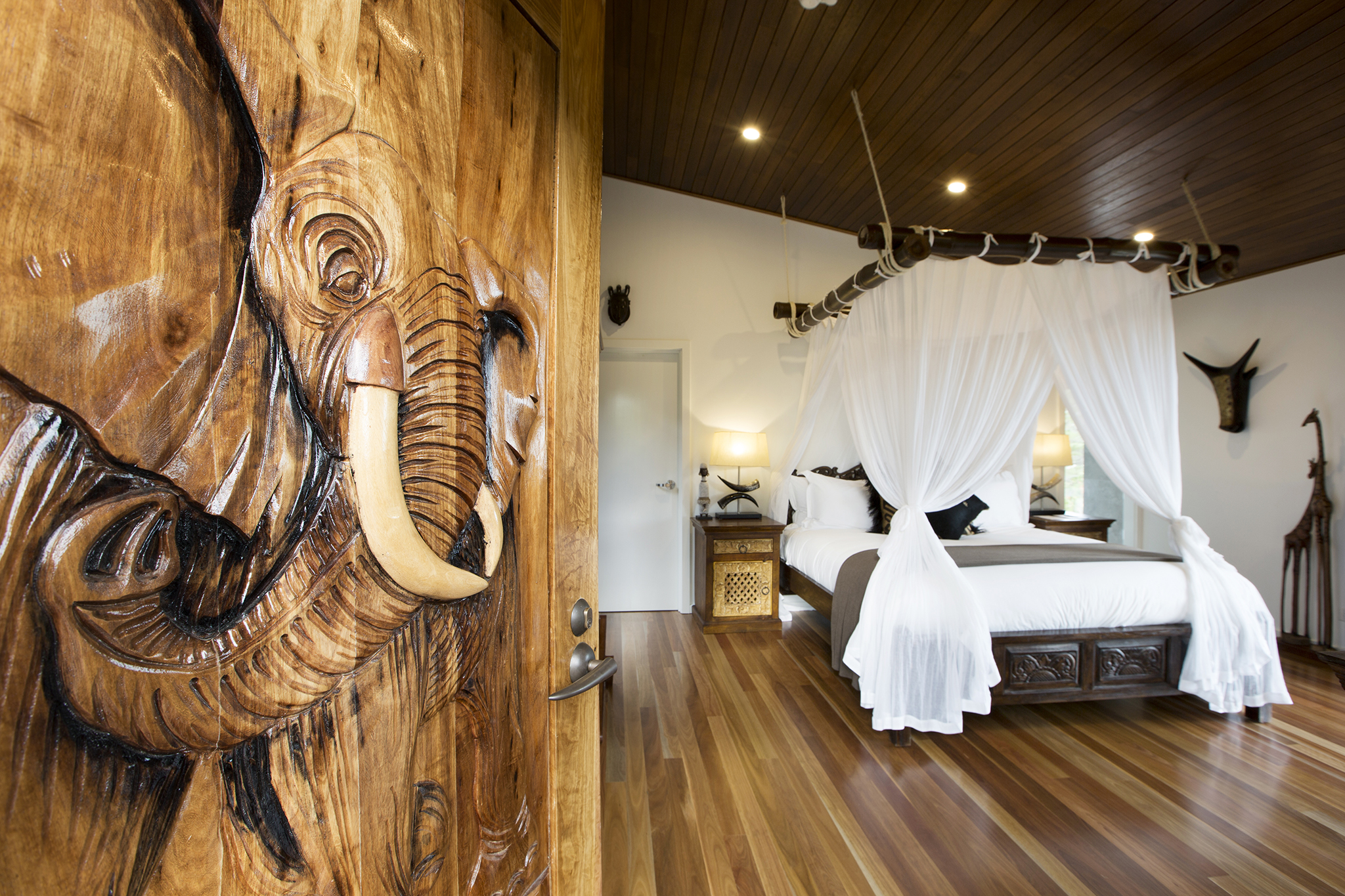 Giraffe Treehouses are romantic villas facing onto the nearby parklands and giraffe enclosure. Giraffes tend to spend the afternoons in front of the bungalows and, if you are lucky, they would come up to your balcony for a feed. Giraffes could be a little temperamental but if the feeding doesn't take place you'll have a chance to do it on another occasion.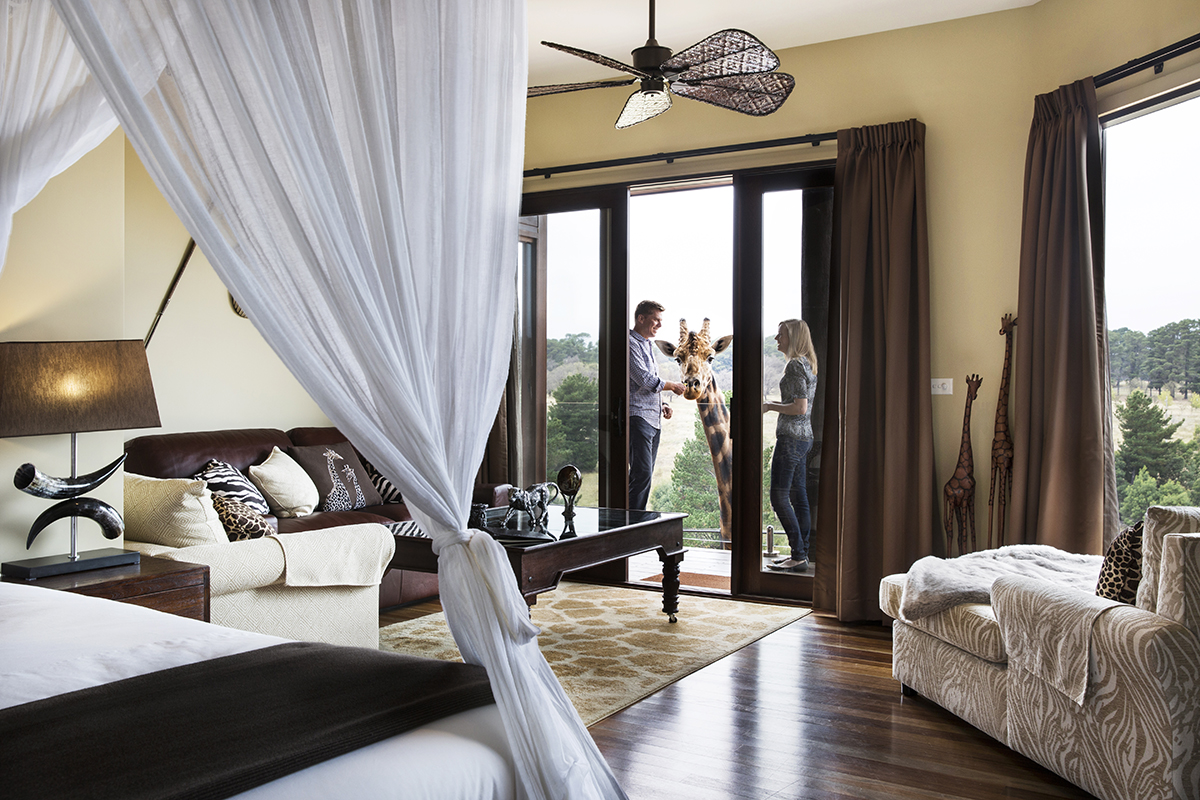 Jungle Bungalows are the crème de la crème of the resort. There are only 5 of them spread around the zoo – choose from Sun Bear, Lion, Tiger, Brown Bear or Cheetah bungalow.
The reason why they are the best and the most popular is because they have a full glass window facing the animals and animals are trained to come up to the landing by the window and spend the night there. Imagine! You are having a bath with a brown bear or sleeping with tigers! How amazing is this!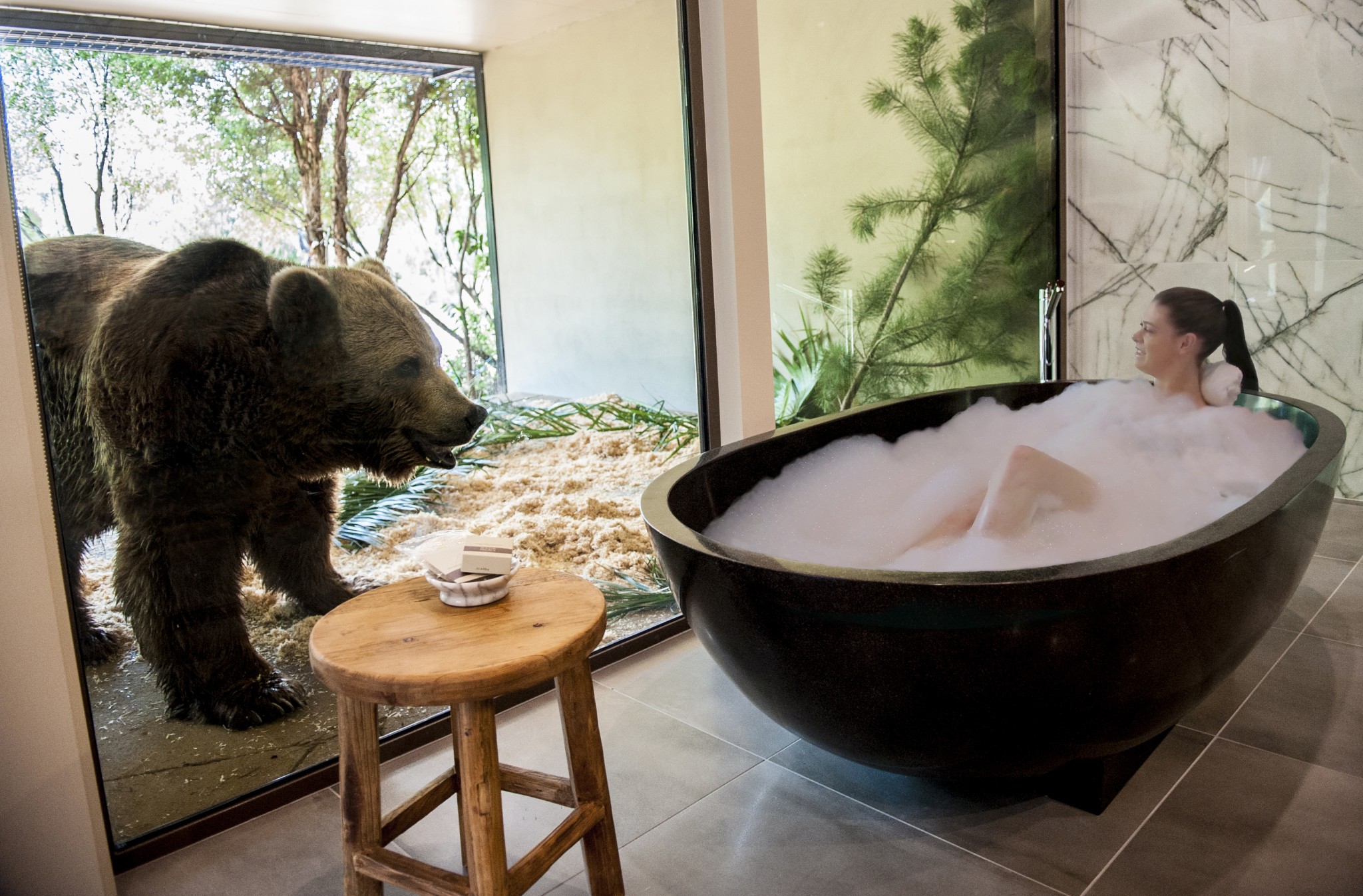 All villas are slightly different in size and layout but all are designed to look like an authentic luxury safari lodge with heavy African furniture and a multitude of artifacts throughout the suites, all hand picked by the very talented Maureen during her African adventures.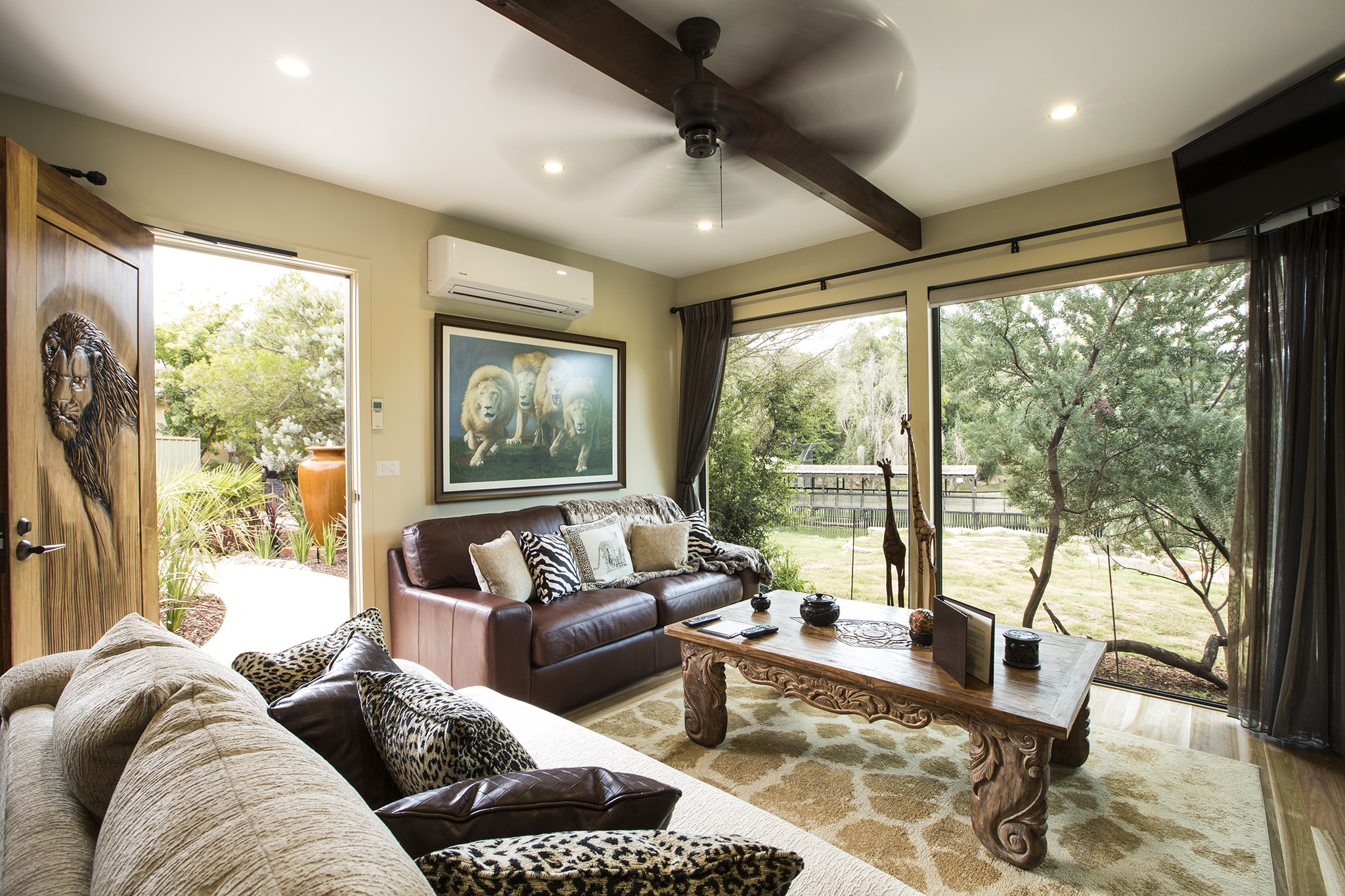 The bathrooms are also chic – decorated with mozaic tiles or marble, stand alone designer baths, double vanities and Molton Brown amenities.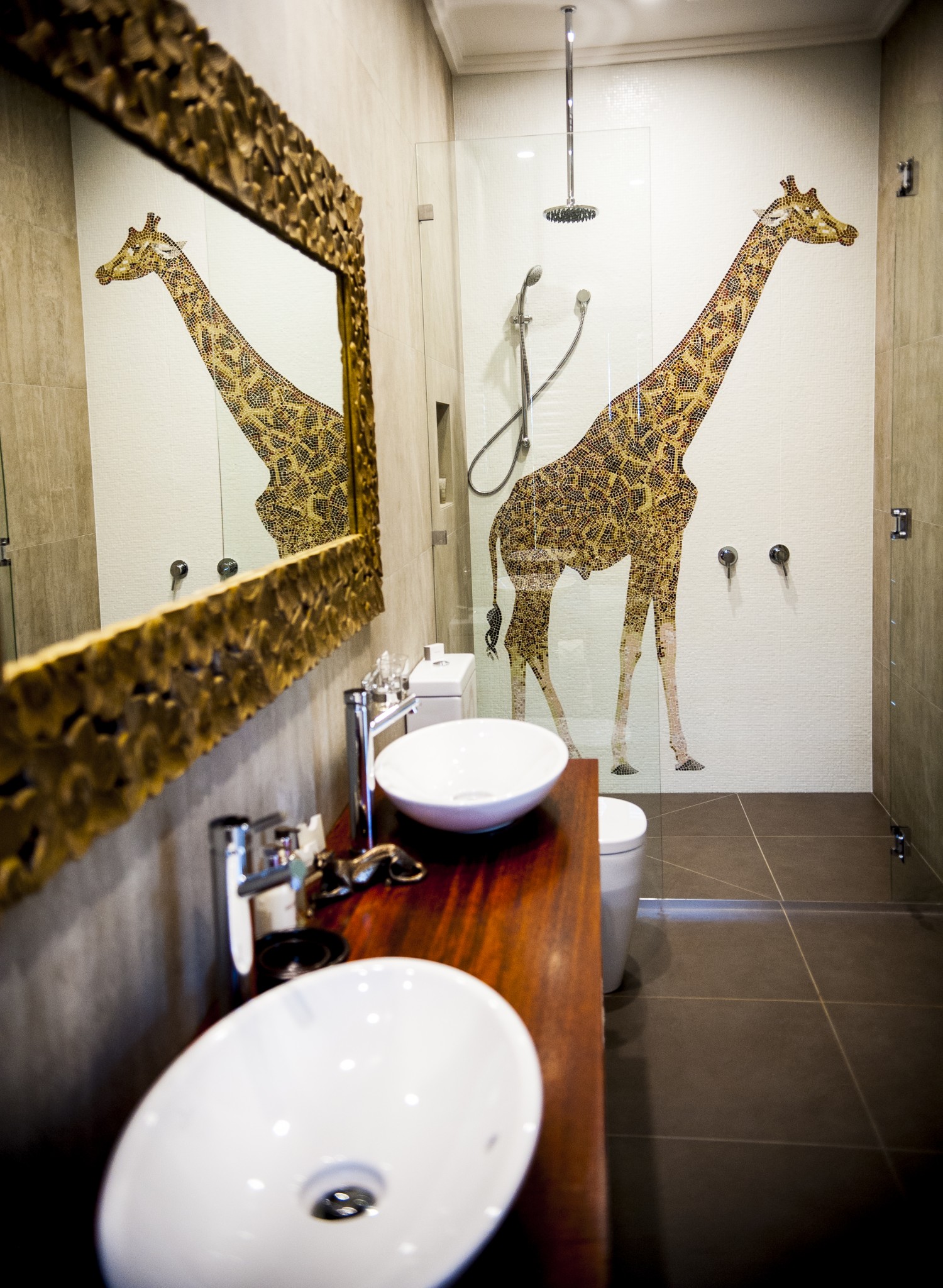 Experiences
Typically guests come to Jamala for one or two nights and don't leave the lodge for the duration of the stay. Jamala is a destination in itself.
Here is an example of an overnight itinerary:
1.30pm – Arrival & Afternoon tea
2.20pm – Afternoon Safari and personal encounters like giraffe feeding
3.30pm – Check-in your bungalow & free time to relax
6.30pm – Evening cocktails with Moet Champagne
7.00pm – Gourmet dinner with African accents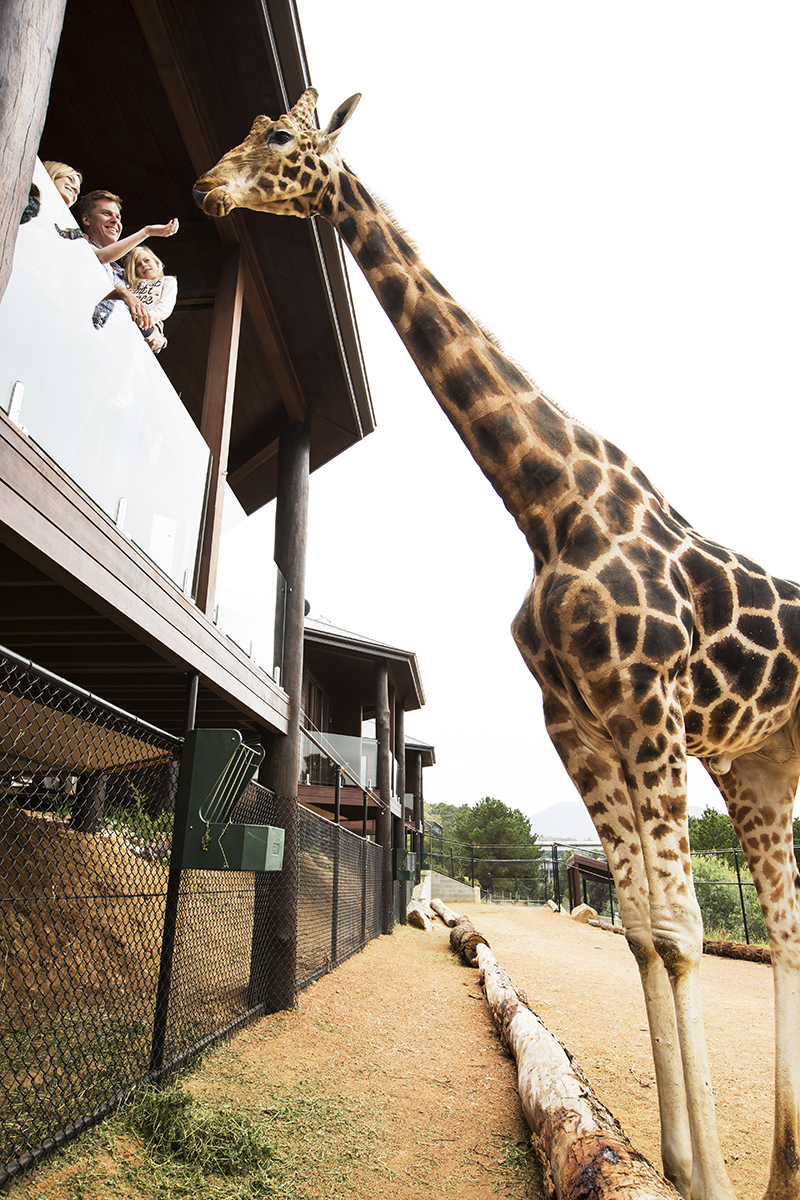 The next day:
7am – Breakfast
8am – Morning Safari
9.45am – Personal encounters with animals
11am – Check out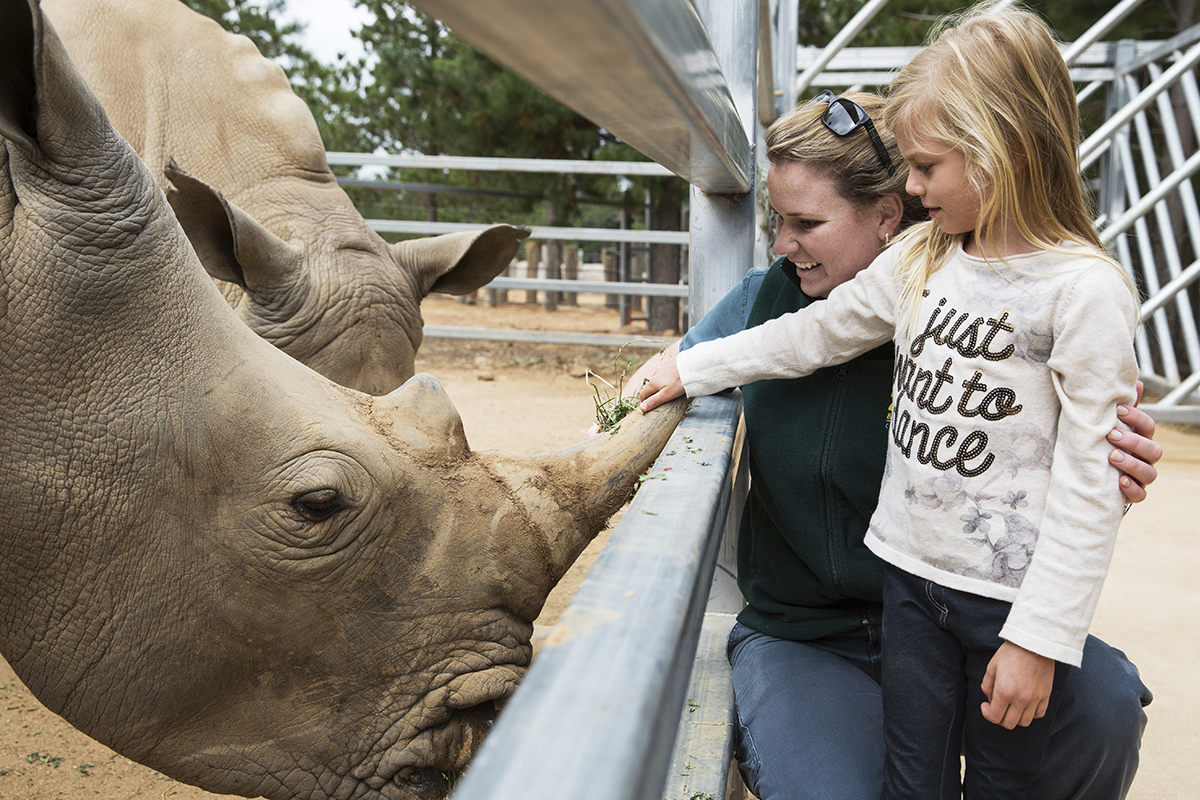 We have experienced the above overnight stay and found it to be just the right amount of time to spend exclusively with the animals.
During the safari we got to pat dingo dogs, emus, rhinos and many other wonderful animals. I take the kids to the zoos around the world often but there were a couple of animals we have never seen before. It is also wonderful to see how well the zoo is kept and how passionate the staff are about the animals.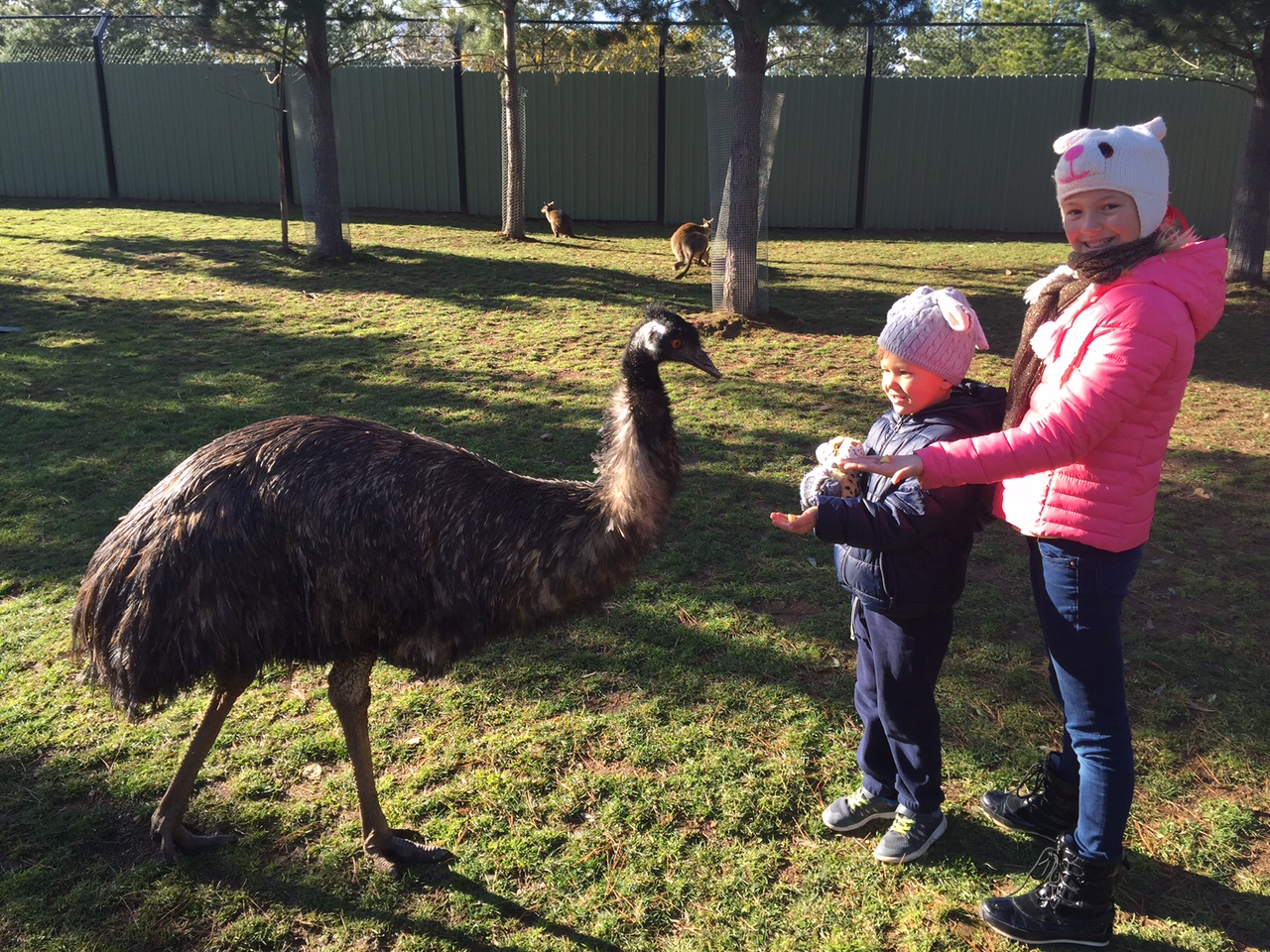 Dining
Even though dining isn't something Jamala puts a great accent on, I must mention a couple of outstanding experiences we had during our stay.
First – dinner setting. Dinner is served in the 'Cave', a cozy communal dining room underground. The excitement amongst the guests peaks when two white lions walk into the cave in the middle of dinner. That's their secret sleeping place and they are literally a meter away from the dining table. But don't panic – Jamala is completely safe, even though the lions are right next to you, there is a glass wall between us and them.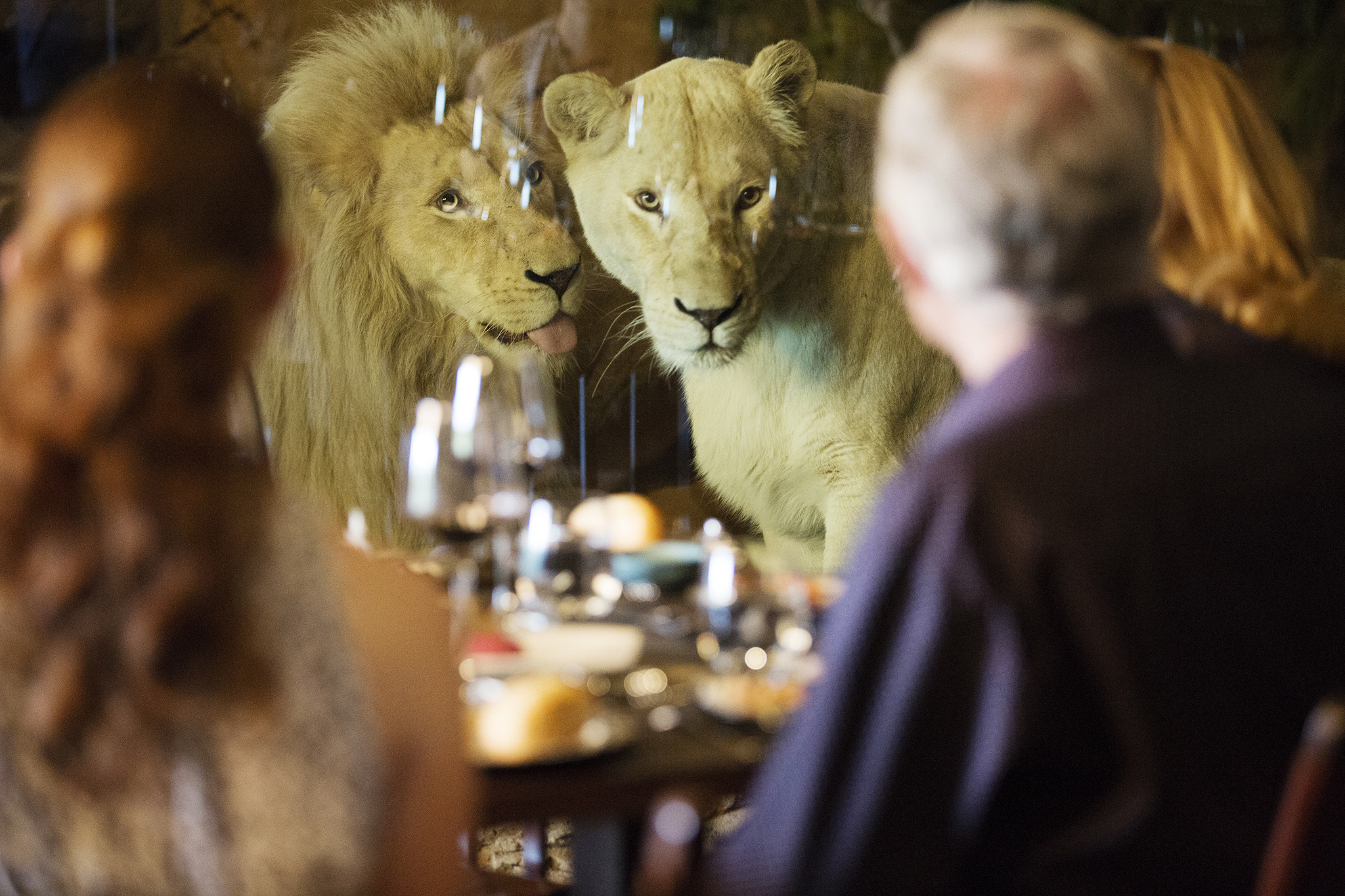 And now the food – dinner consists of 3-4 sharing dishes, served in the middle of the table and designed to share. Entrees are followed by the mains, deserts and cheese platters. Moet Champagne freely flows all throughout the dinner and the atmosphere of camaraderie and excitement is almost palpable.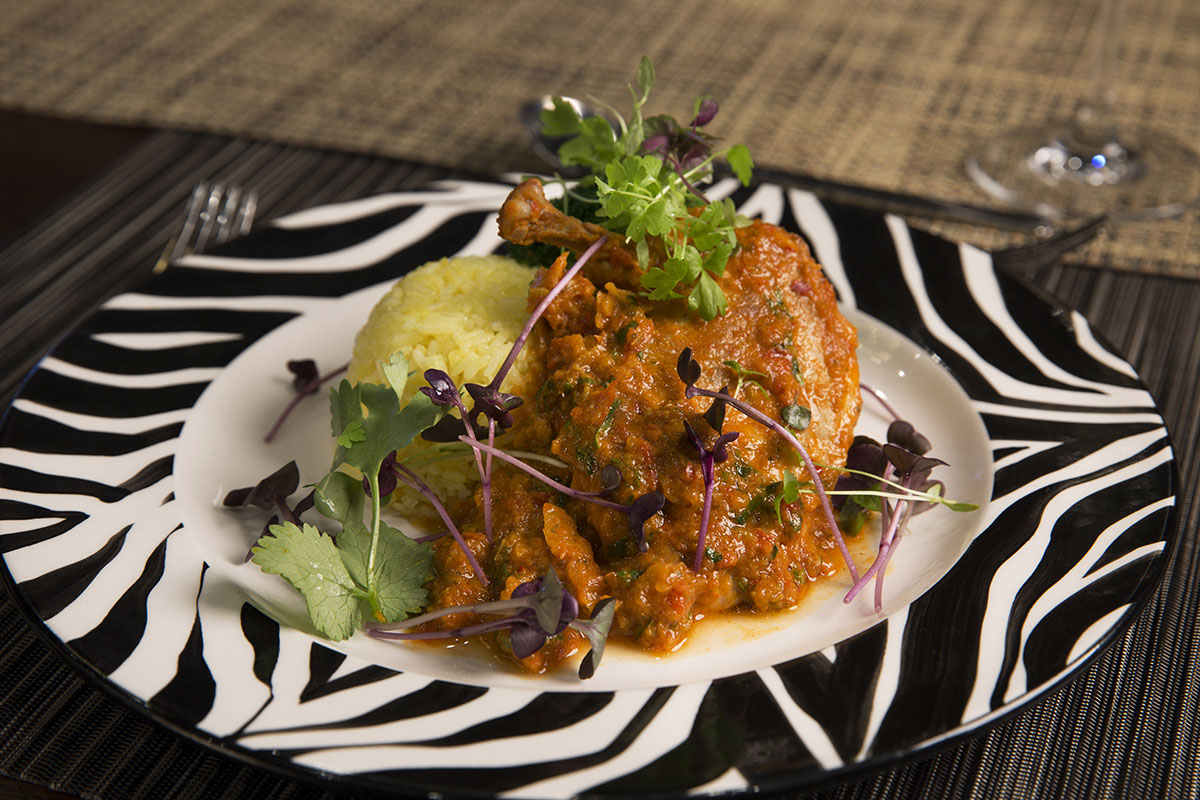 Children At Jamala
The Lux Traveller family always travels together and I can't think of a more fabulous place to bring your kids to in Australia for to for a special occasion!
Children are welcome from the age of 6 and are very well catered for. Chef will prepare special delicious meals for them and zoo keepers arrange 'kids only' tours for them during the second half of dinner. It gives their parents a chance to enjoy the festive dinner and for the kids to feel extra special on their private tour. Children are welcome from the age of 6 (for safety reasons).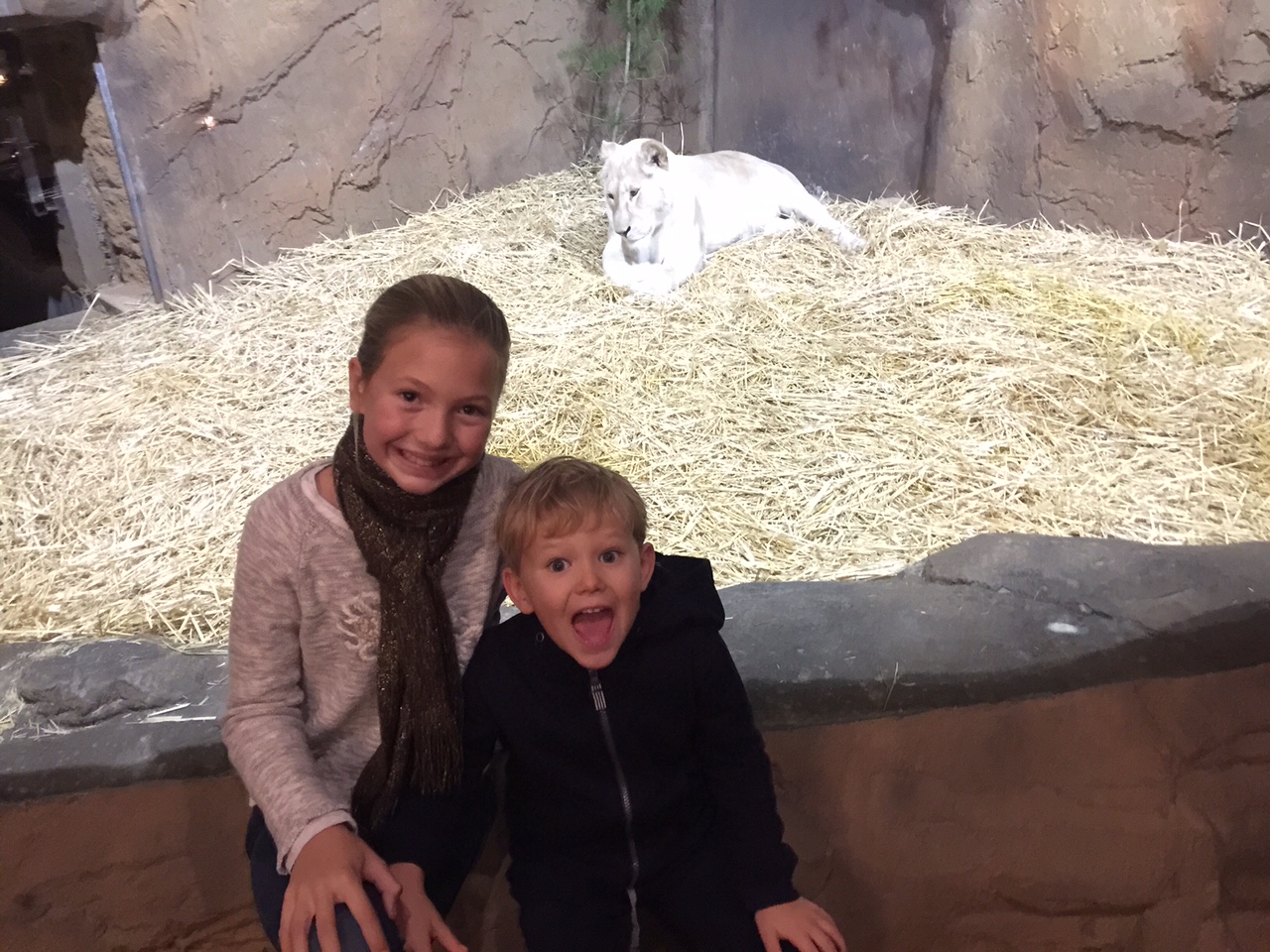 The Lux Traveller Loves
Going to sleep with sun bears? Dining with lions? – How can you not love that!!
Unique experience – nothing else like it in Australia.
Fantastic accommodation – tasteful, authentic, luxurious and romantic. Especially love canopy beds, mozaic bathrooms and free standing baths with the views.
Exceptional dinner in fun atmosphere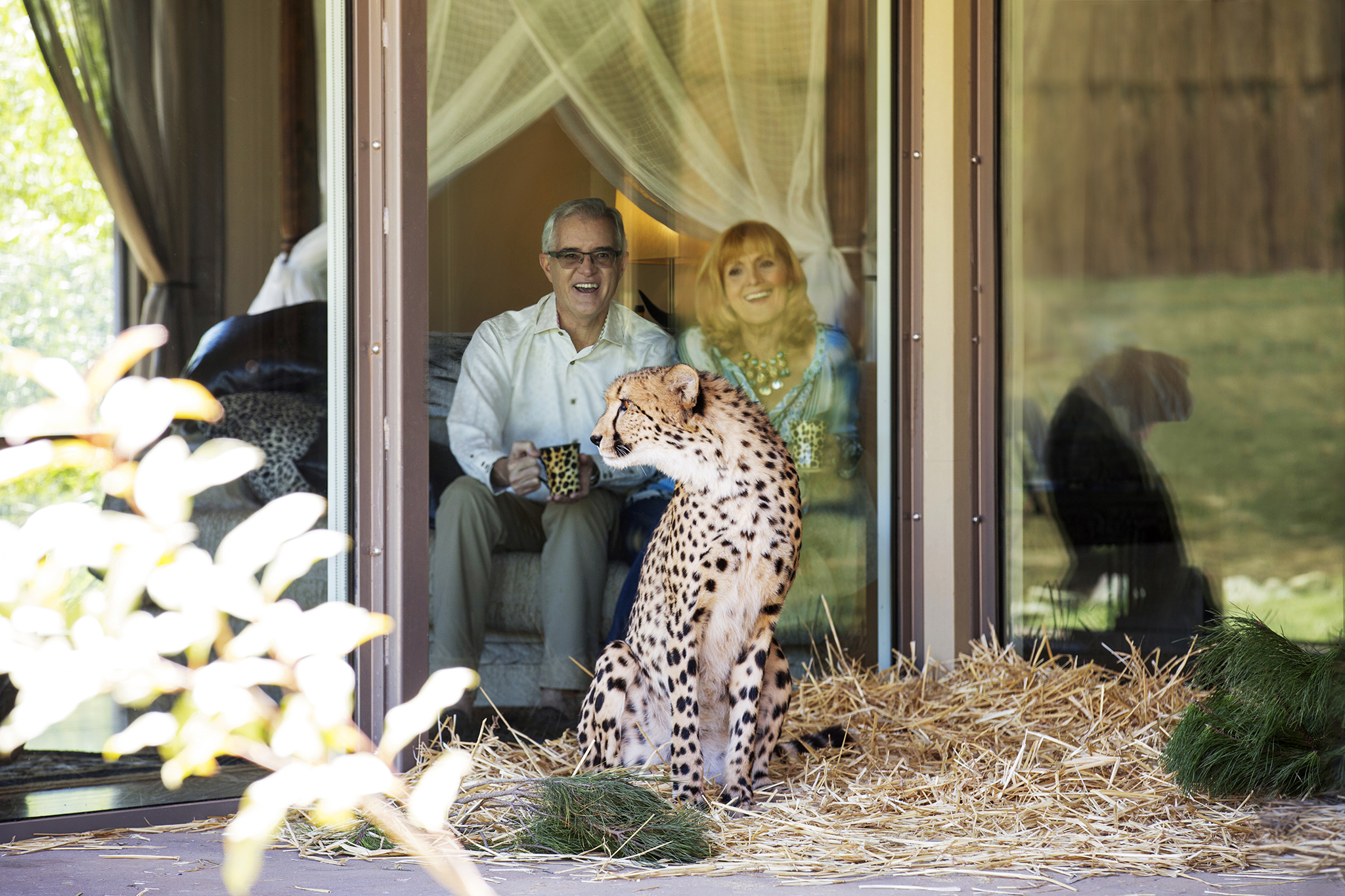 Splitting Hairs:
There wasn't any part of our stay we didn't enjoy. If I had to come up with a suggestion, it would be for breakfast to have a little more variety with the same wonderful service as we experienced at dinner.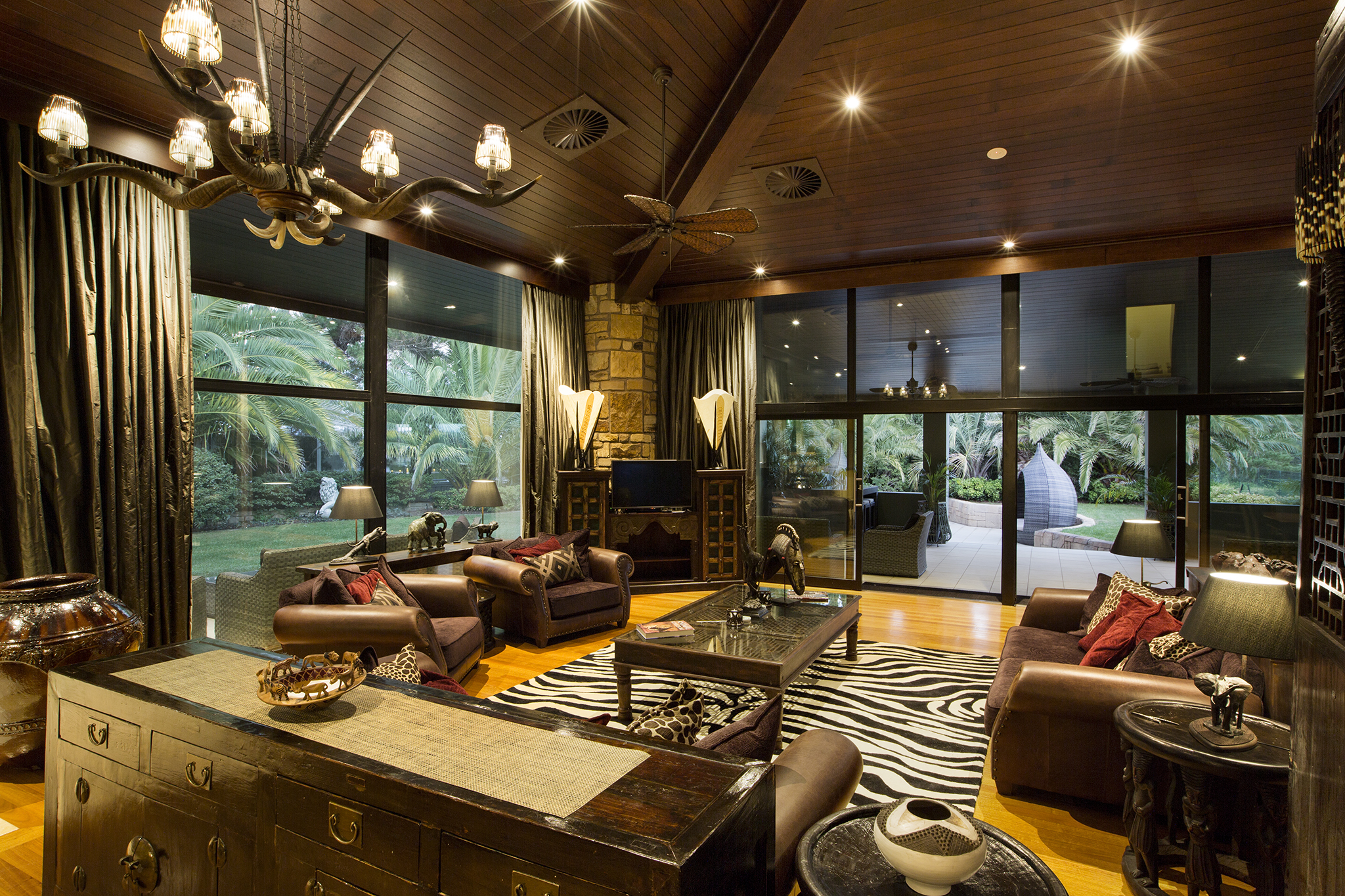 All In All
I highly recommend Jamala Lodge and Safari experience to all travellers to Canberra and Australia. It is unique, wonderful and definitely worth the money.
PS Forgot to mention all money earned by the lodge is invested back in the zoo, in creating wonderful habitats for these beautiful endangered and rare animals.