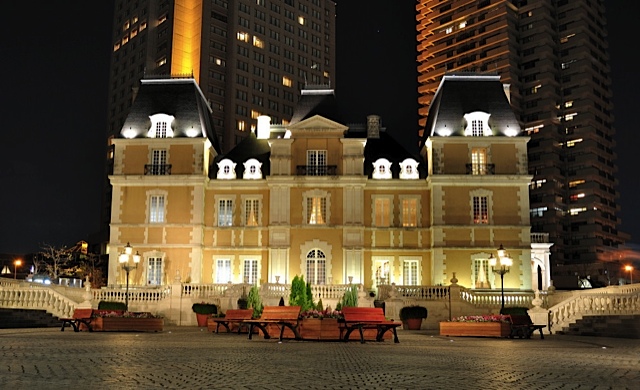 I know it is a huge statement to say that this restaurant is the best. We know that Tokyo has more Michelin star restaurants than any other city in the world including Paris, the capital of fine dining. Choosing a restaurant that would top all others was not an easy task as Tokyo has an amazing variety of Japanese (no surprise there) & French Michelin starred restaurants.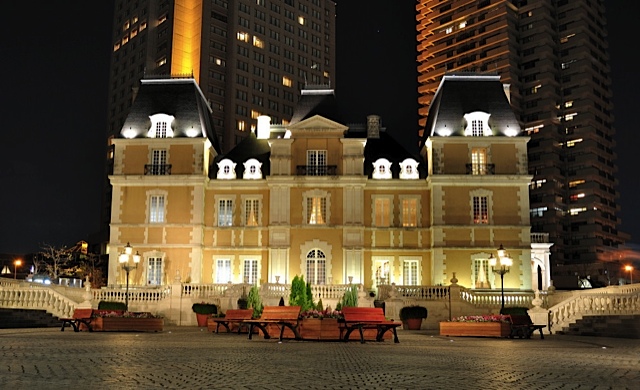 The reason why we have chosen Joel Robuchon Ebisu is that it offers a lot more than just amazing food and 3 Michelin stars – it offers a night to remember!
The journey to Joel Robuchon Chateau starts from the moment you arrive. Tokyo is a bustling concrete city, so when our car pulled up in front of an immaculate looking 18th century French chateau we were already impressed.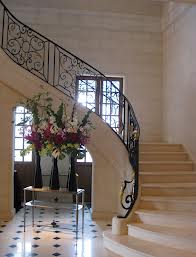 Two staff members politely greeted us at the entrance, took our coats and escorted us upstairs into our 'night to remember'.
The dining room looks breathtaking – it is decorated in gold & black hues with crystals sparkling everywhere your look. We felt like we were inside a magical fairy tale rather than in city restaurant.
Swarovski crystals adorn the white walls, the lighting is gentle and soothing, black table cloths are offset by huge bunches of white flowers & more crystals used as table decorations. Sparkly champagne glasses and crystal water goblets just add more glamour to an already inviting setting.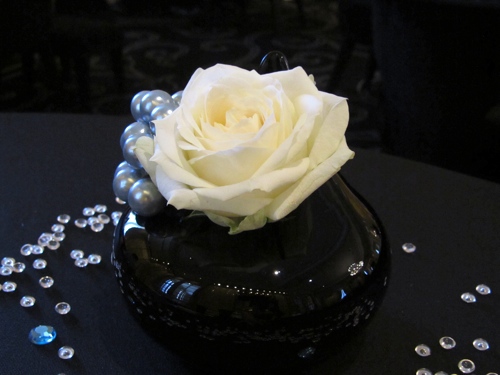 Waiters wear immaculate black suites and serve you with a welcoming smile and friendly attitude.

Joel Robuchon restaurant is a welcome change to a relatively non-English speaking city – you feel welcome and understood here. The menus are in French and in English – we were so grateful to know what we were going to be eating this evening! Trust me – it is a rare occasion in Tokyo!
As soon as have settled, a spectacular bread basket arrived! A wonderful choice of breads is served with olive oil or butter – all bread we have tasted was mouthwatering (surprisingly, the only exception was the mini French baguette, it was a little dry).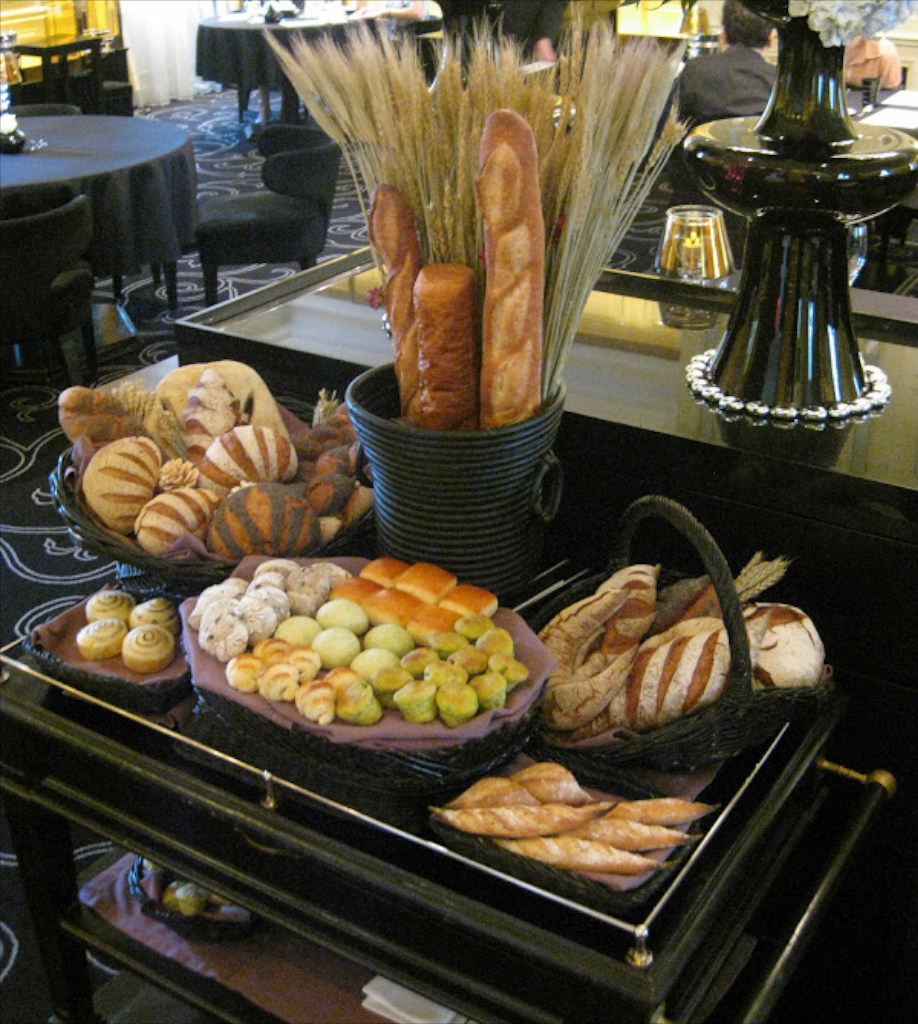 The menu features a lot of seasonal produce to guarantee the ultimate freshness.
I have to warn you, dinner menu is not for the faint hearted – prices for the set menus (only set menu is served for dinner) start from $250 per person but really, to have a nice selection of dishes you wouldn't choose anything less than a Specialty menu which is priced at $370 per person (before drinks of course). So if you add a bottle of wine and some water, the bill is easily going to be over a $1,000.

Current dinner menu choices are:
Degustation Menu – 12 courses ¥36,000
Specialty Menu – 6 courses ¥32,000
Seasonal menu – 6 courses ¥22,500
All come with a 12% service charge.
It goes without saying that our meal was sensational. We have chosen a 6 course Specialty menu and every dish was like a small explosion of taste for our pallet.
The dishes are tiny so don't worry about ordering 6 courses – you won't overeat, it will be just enough if you moderately hungry.
At the end of our meal 2 pleasant surprises awaited us – a cheese trolley and a desert trolley – both exceptional. The only dilemma we had whether we could try all the wonderful things on offer.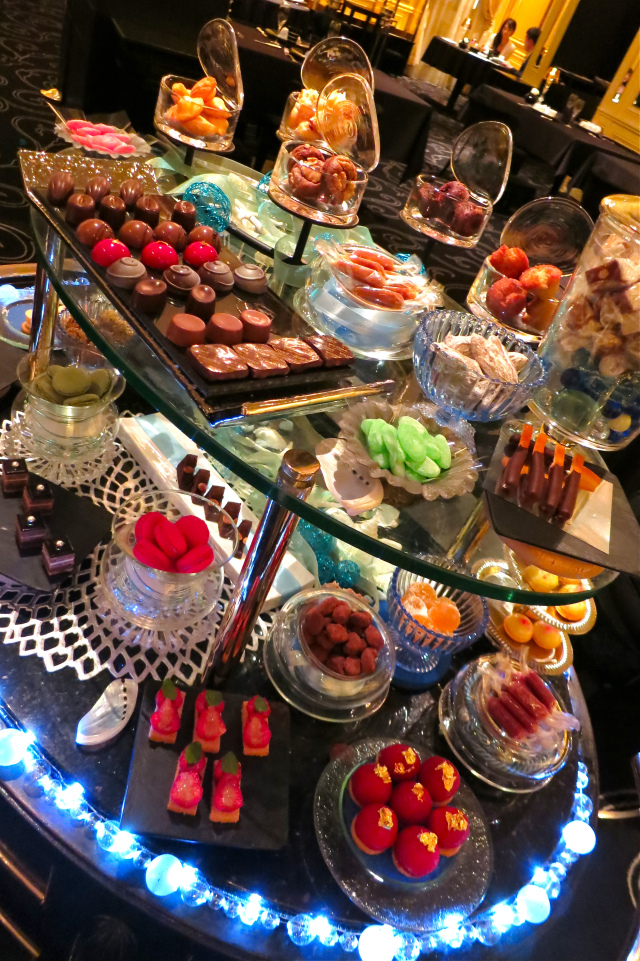 And in the very end when we were putting our coats on, we received a little gift from the restaurant – a sweet brioche to take home. Very cute!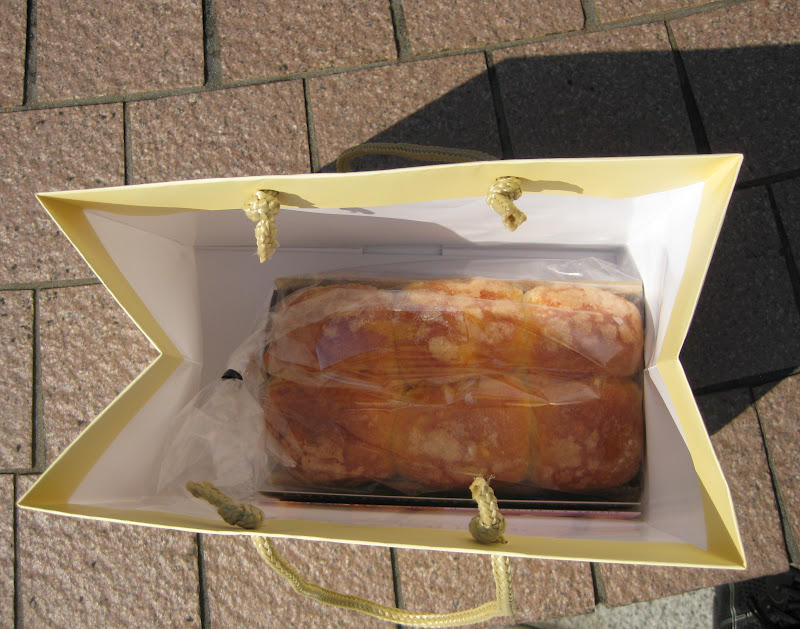 Worth a mention – Clientele in the restaurant is very elegant and affluent, a mix of romantic couples and business people. The dress code is evening attire – cocktail dresses for ladies and jackets for men.
Our night was very special and memorable due to an amazing setting, great service and exeption modern French cuisine. Joel Robuchon Ebisu is a perfect restaurant for a romantic dinner or a special celebration! It without a doubt, deserves its 3 Michelin star rating!
Enjoy!
Le Chateau de Joël Robuchon 
Address:Château Restaurant Joël Robuchon, Ebisu Garden Place, 1-13-1 Mita Meguro-Ku, Tokyo
Tel: 03-5424-1347
Website: http://www.robuchon.jp/