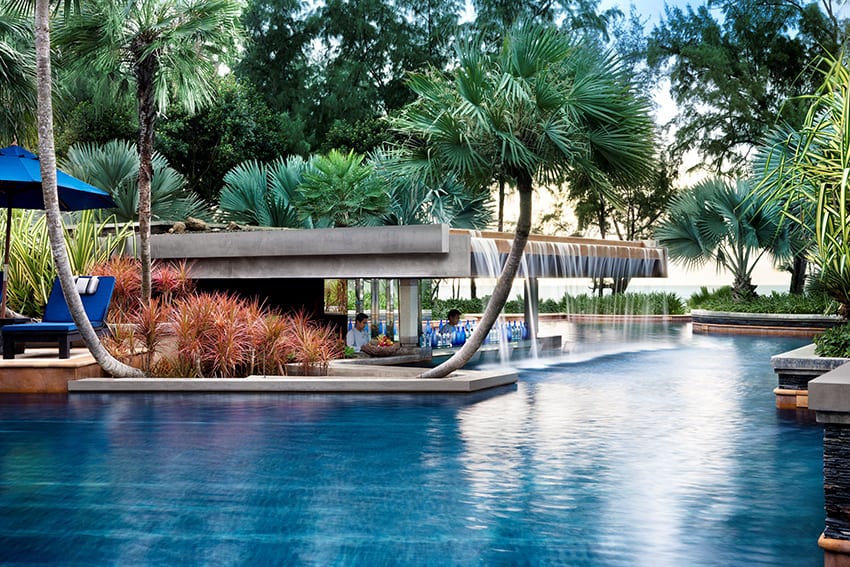 the lux score
85
the lux score explained
Service 7
Rooms 7
Food & Beverage 9
Ambience 7
Attention to Detail 9
Generosity & Value 9
Wow / Hip Factor 8
Facilities 9
Location 10
Fit to Promise 10
JW Marriot is an upmarket brand of Marriott Hotels and JW Phuket has a well established clientele and great reputation as this resort has been at Mai Khao beach for over 15 years.
The hotel is located in the northern part of the island on the most pristine beach, Mai Khao. While it is fairly far away from the busy area of Patong, it is conveniently located 20 minutes away from the airport.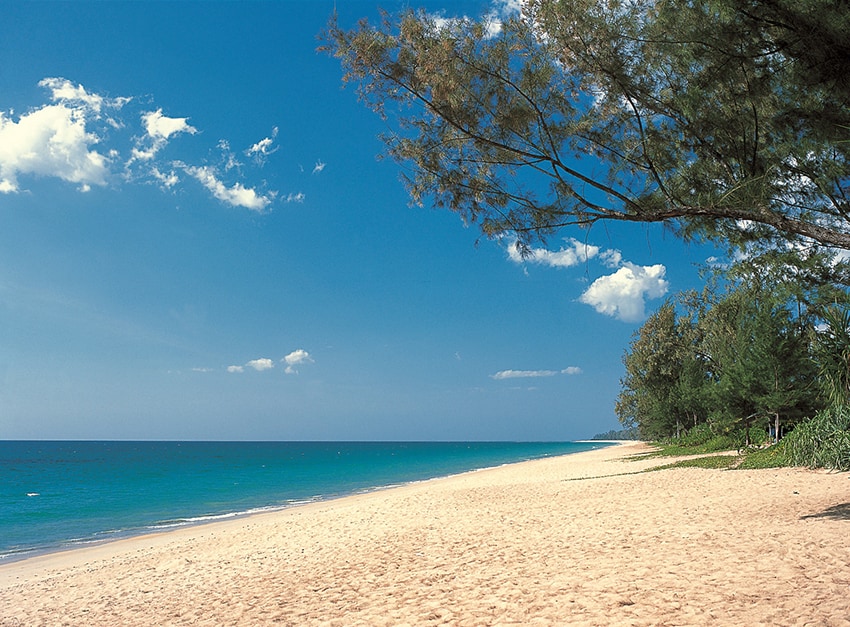 Mai Khao is so peaceful and unspoiled that turtles come to this beach to lay their eggs every year. JW Marriott is home to Turtle Preservation Centre and it is beautiful to see turtles nurtured there from a few months to two years old. Once a year, during Thai New Year in April, guests have an opportunity to release these turtles into the wild. It represents good beginnings in life and certainly is a good deed for planet Earth.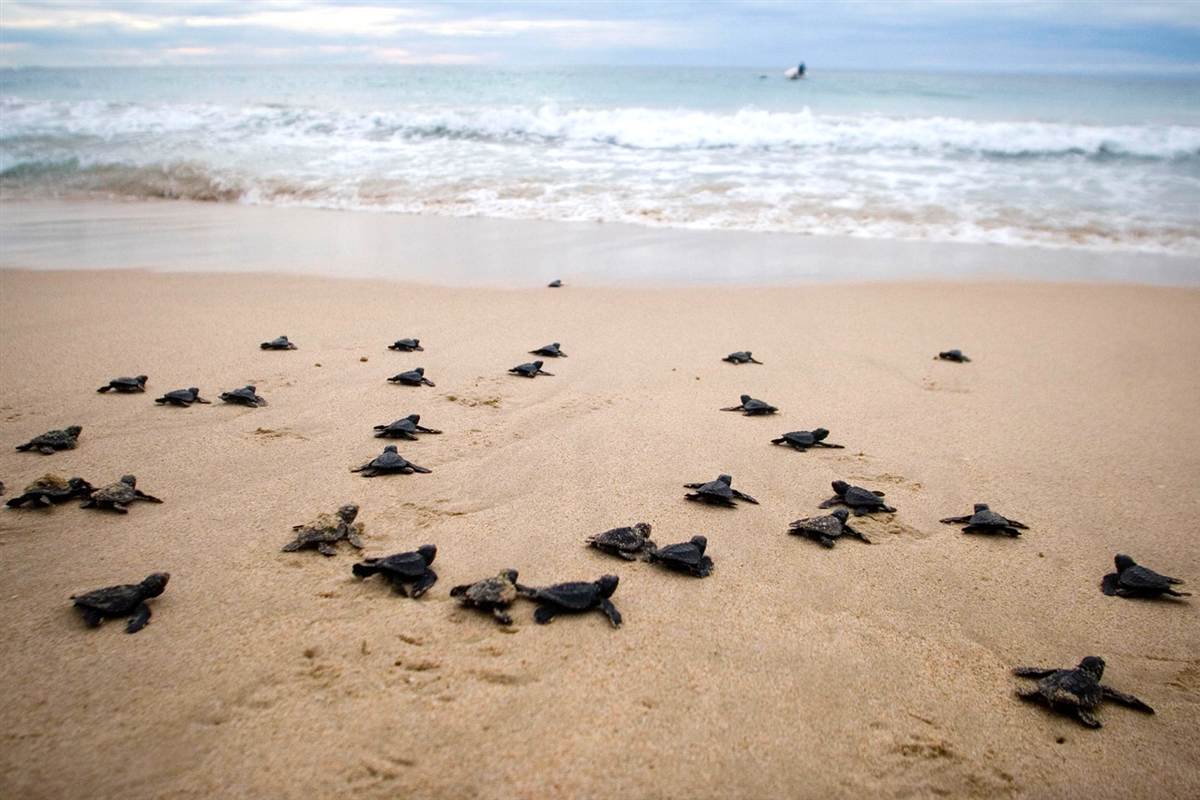 Accommodation
JW Marriott has more than 240 rooms and suites with our favourite being the Pool Suites with ocean views.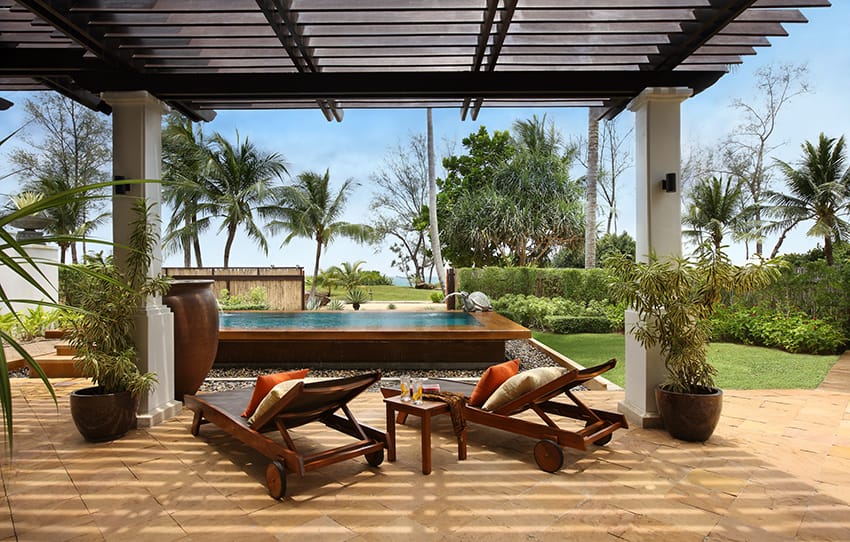 They are perfect for families and luxury travellers who always choose only the best.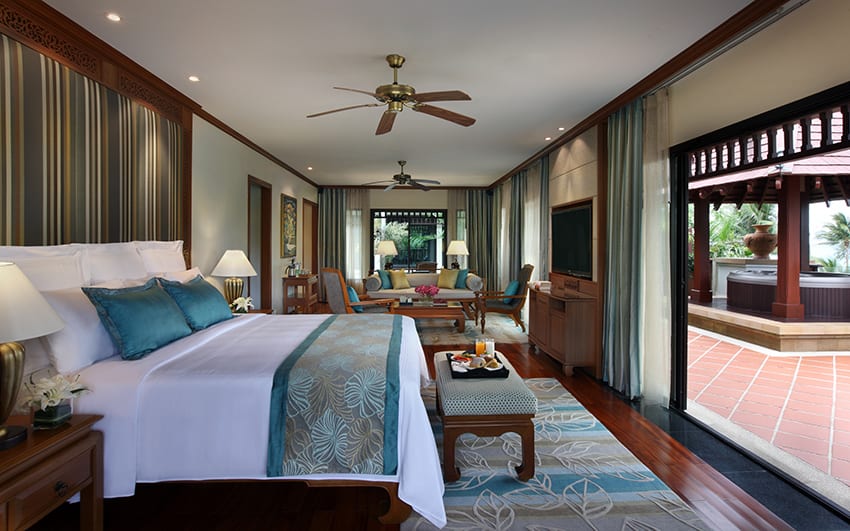 In saying that, for our more budget conscious followers, the standard rooms are also very spacious and the ones on the ground floor have a large terrace that leads to luscious manicured tropical garden and swimming pools.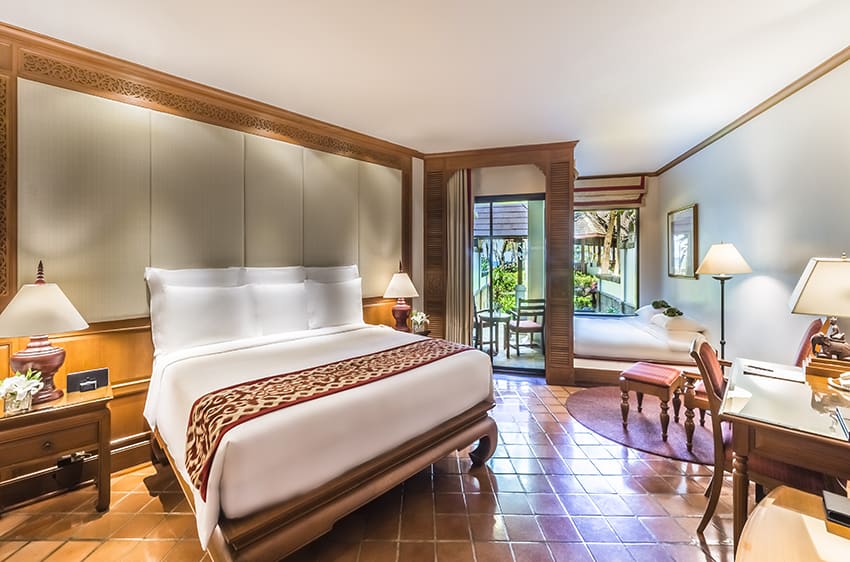 The rooms are designed in a traditional Thai style that doesn't age. There is a lot of wood, colourful fabrics and carved furniture. The bathrooms are spacious too and have a strong shower and a bath.
Dining
Dining for me is always an important factor; I love staying around the resort and enjoying everything it has to offer, including beautiful food in gorgeous surroundings.
JW Marriott Phuket has 11 dining outlets and each one is outstanding. Exceptional dining at the resort must be one of the reasons why guests come back here year after year. You can easily spend a week at the hotel and not get bored with the choices.
For breakfast two restaurants offer delectable tropical spreads. For dinner – choose from the beachfront Seafood or signature Thai restaurant, Italian Cucina or a themed buffet.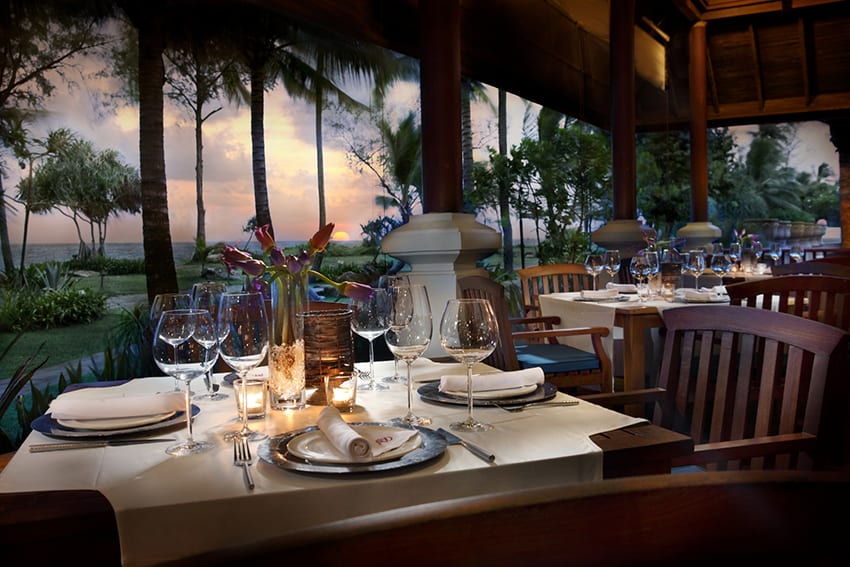 Cucina's chef Andrea comes from the north of Italy and his menu is just pure perfection. It features seasonal specialties like black truffles and Italian antipasto treats like buffalo mozzarella and burrata cheese flown all the way from Italy.
For a light meal try fish carpaccio or a traditional 'carpaccio di manzo'. Kids would be pleased with Andrea's lasagna or lamb ragu with gnocchi and chocolate torta, a chocolate cake that melts in your mouth.
Beachfront Thai restaurant Ginger will spoil you with the best, freshest and authentic Thai dishes and the chef will adjust the spiciness on request. Their Pomelo salad and curries are amongst my favourites.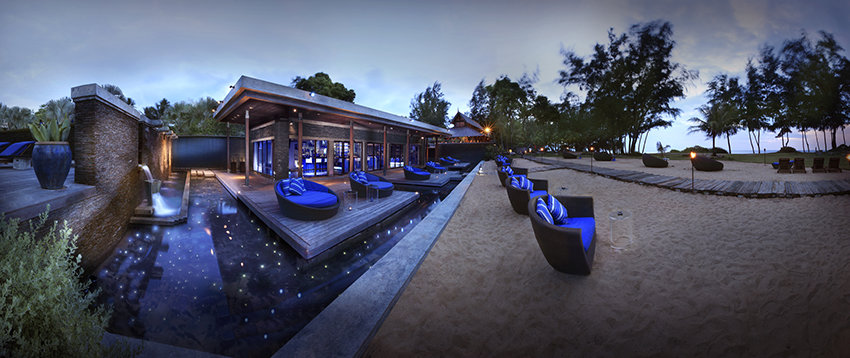 Facilities
JW Marriott has excellent facilities for families and couples alike. While kids create art masterpieces in the kids club, grown ups can relax by the 'adults only' pool. For family times there is a swimming pool with a slide, water-sports – kayaks and catamarans, tennis and, of course, a gorgeous, miles long beach, an attraction that brings so many travllers to Phuket every year.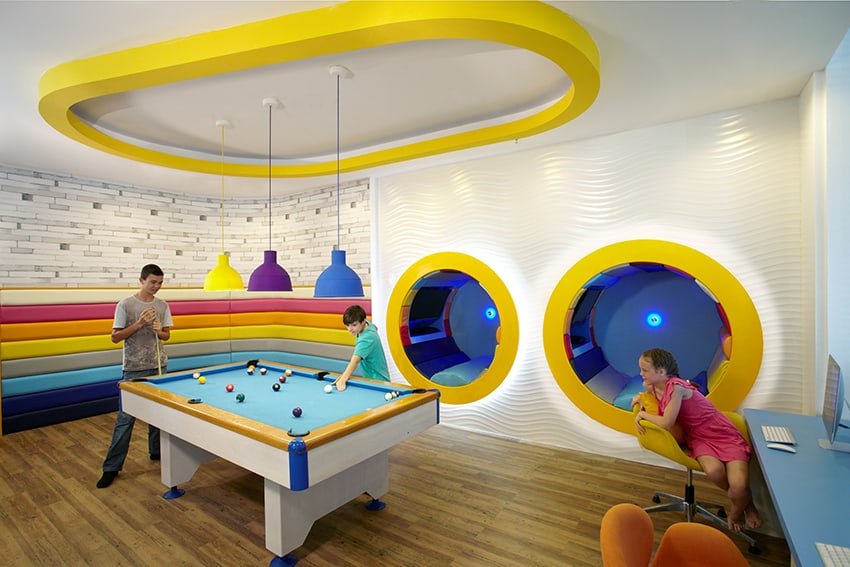 The water is blue and very clean, the sand is soft and the sun is always shining unless you come during the monsoon season.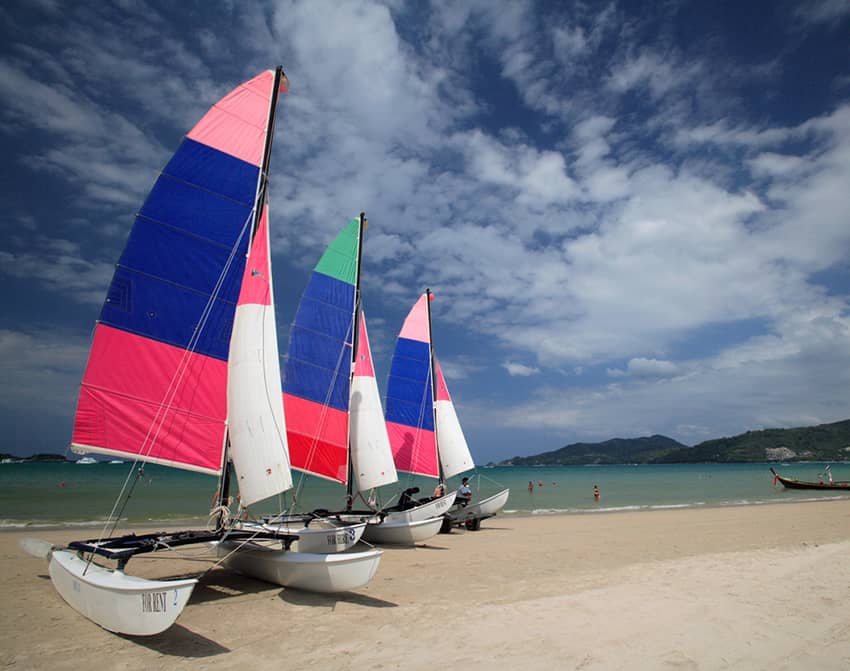 Adults would love the spa and the gym. Gym is well equipped with cardio and strength equipment and spa offers a variety of treatments from relaxing massages to facials, wraps and scrubs. Thai massage is a specialty of course and worth trying at least once while in Thailand on holidays.
JW territory is huge and the resort feels very peaceful even when it runs at nearly 100% occupancy. Swimming pools are surrounded by lush tropical gardens that give the impression that there is hardly anyone around. Guests can choose from three pools, all beachfront, two of them for adults only.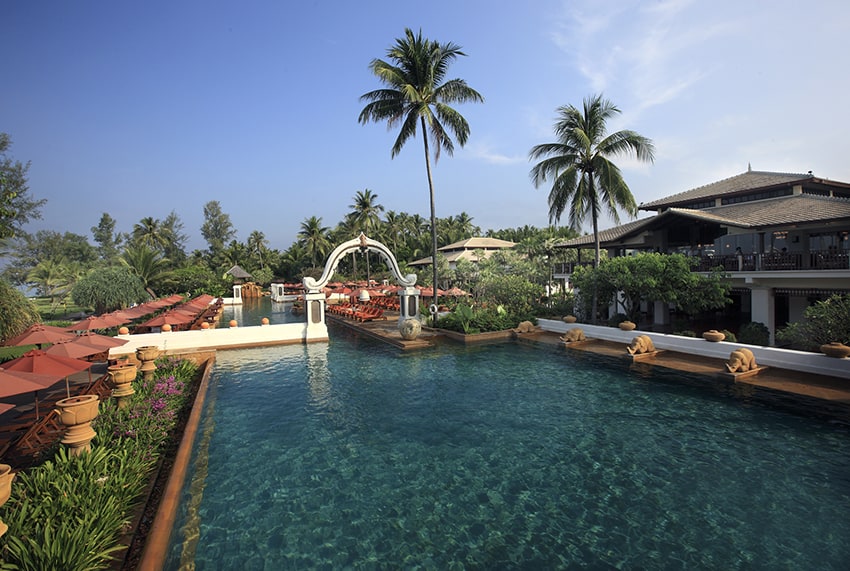 As many guests stay for a long time, ten days to two weeks, there is also an entertainment program with various activities for adults, families and exclusively for kids. Group yoga or fitness lessons are complemented by cooking classes or trips to the local markets, cultural outings and many more to keep the guests stimulated during their vacation.
The Lux Traveller Loves
We love diverse and truly superb dining at the resort
Expansive territory with multiple swimming pools and tropical gardens
Adults only areas
Attentive service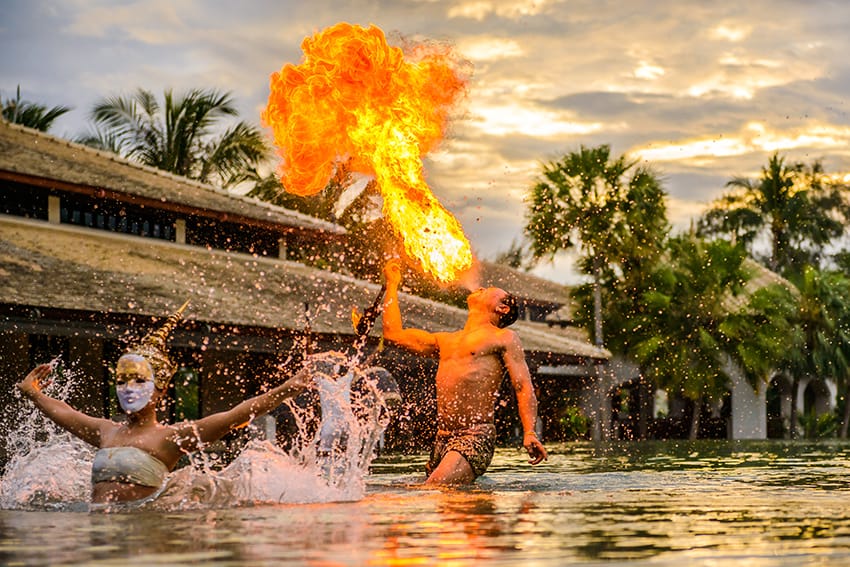 Splitting Hairs
The rooms could do with a little freshen up but they are still in a very good condition and very spacious.
All In All
I would recommend JW Marriott Phuket to all families travelling to Thailand and wanting to have a great beach vacation and not break the bank at the same time. Excellent value for money and a great resort overall. I would be very pleased to bring my kids here next time to enjoy a JW family holiday on the best beach in Phuket.