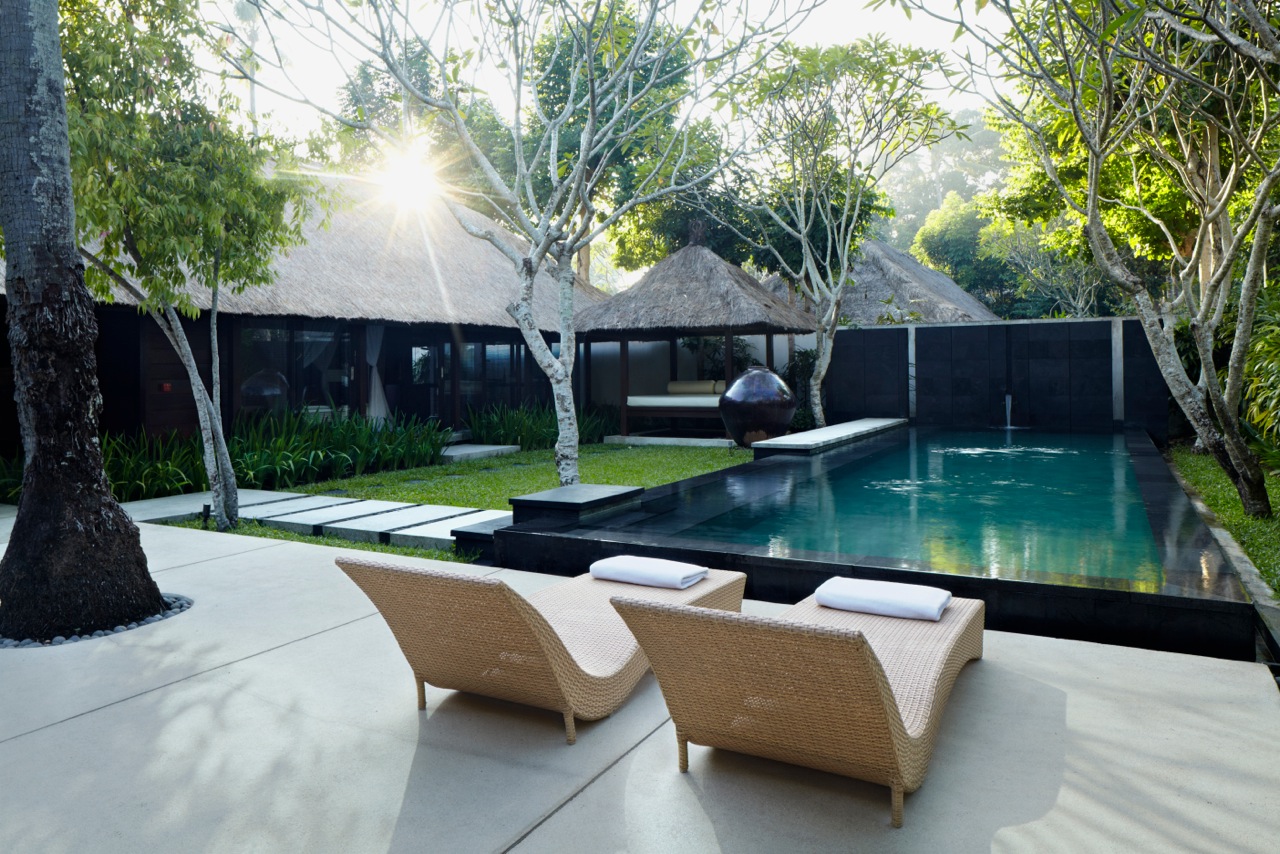 the lux score
88
the lux score explained
Service 9
Rooms 8
Food & Beverage 10
Ambience 10
Attention to Detail 8
Generosity & Value 10
Wow / Hip Factor 9
Facilities 7
Location 8
Fit to Promise 9
Kayumanis is a dreamy private estate comprising of only 19 spacious pool villas located in the coconut groves meters away from Jimbaran beach.
All villas have dreamy names after different parts of a coconut tree.
Kayumanis has a very good reputation in Bali as a romantic retreat for couples seeking privacy, relaxation, 24 hour butler service, good food and nurturing spa treatments.
In the last couple of years a few of the Kayumanis resorts have started catering to families and Jimbaran is one of the family friendly resorts. If you have little ones in tow your butler will be happy to assist with child size bathrobes and amenities and will even install a Playstation in the villa on request.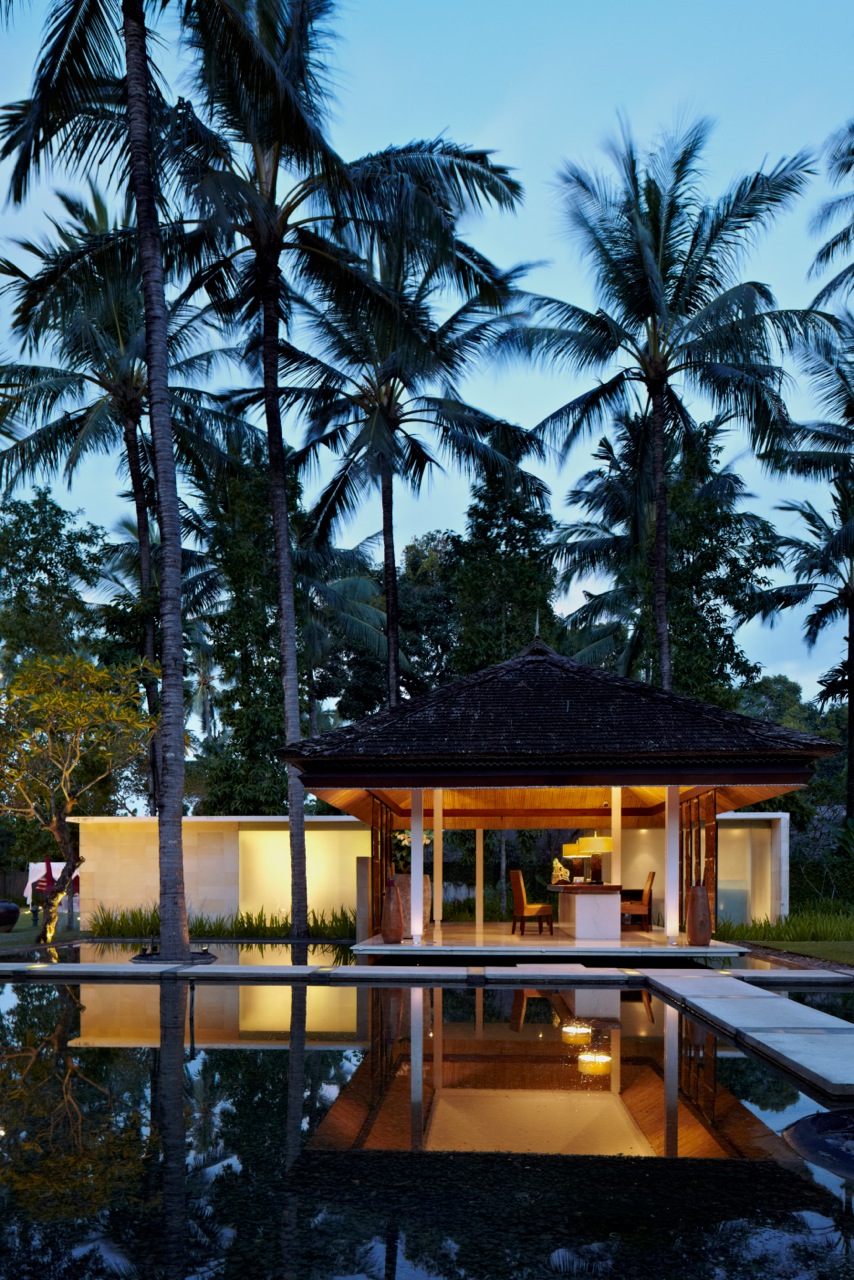 Location & Arrival
Kayumanis Jimbaran doesn't have a waterfront setting but is located mere meters away from Jimbaran beach.
Prior to arrival, Kayumanis will send you a guest profile request to enquire about your dietary requirements, music preferences and any other likes or special requests.
Kayumanis provides airport pick up service for all guests and the trip to Jimbaran doesn't take long; within 15-20 minutes you'll be stepping into a sanctuary that is Kayumanis. Check-in is done in the villa too, so after a refreshing welcome drink you are free to explore your villa.
The butlers set up the villa with fresh flowers, fruit plate and home baked cookies. There is also a complimentary mini bar and a coffee machine for those who like to start their morning with a cup of freshly brewed Italian coffee.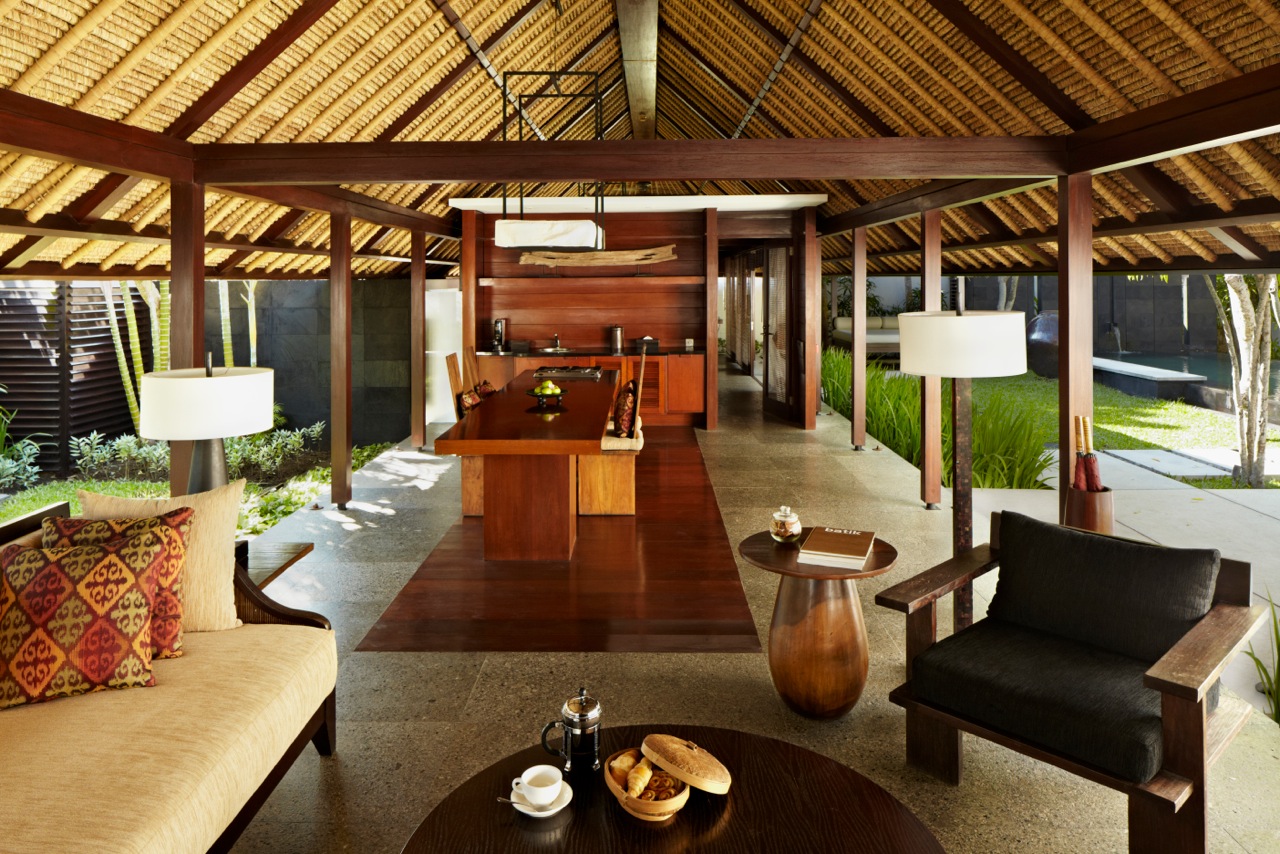 Villas
Kayumanis Jimbaran has 17 one bedroom villas and 2 two-bedroom villas. Villas start from 300 sq meters, so there definitely won't be any shortage of space.
Is it the ultimate luxury these days to escape our urban homes to a place that has a lot of space, where mornings begin from the sounds of crashing waves and birds singing, where frangipanis fill the air with their gentle floral scent to remind you that you have arrived to a tropical paradise?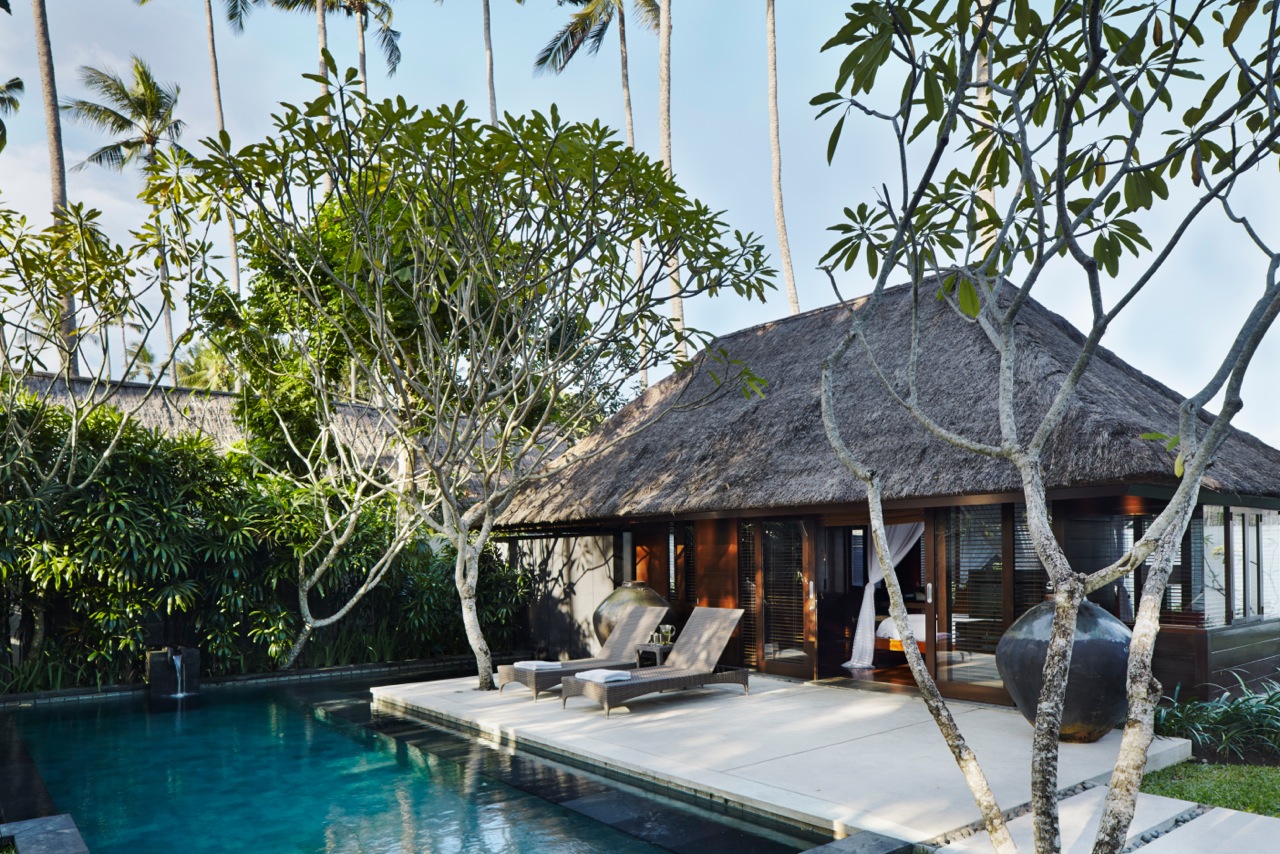 I love the smart and functional design of the villas. Living room is in a separate pavilion facing the swimming pool and can be converted into a second bedroom for the children or spa room for a couple's massage.
Spacious bedroom has a romantic canopy bed as a centerpiece of the room and an oversized outdoor bathroom with double vanities, rain shower and a bath is decorated with rose petals on arrival.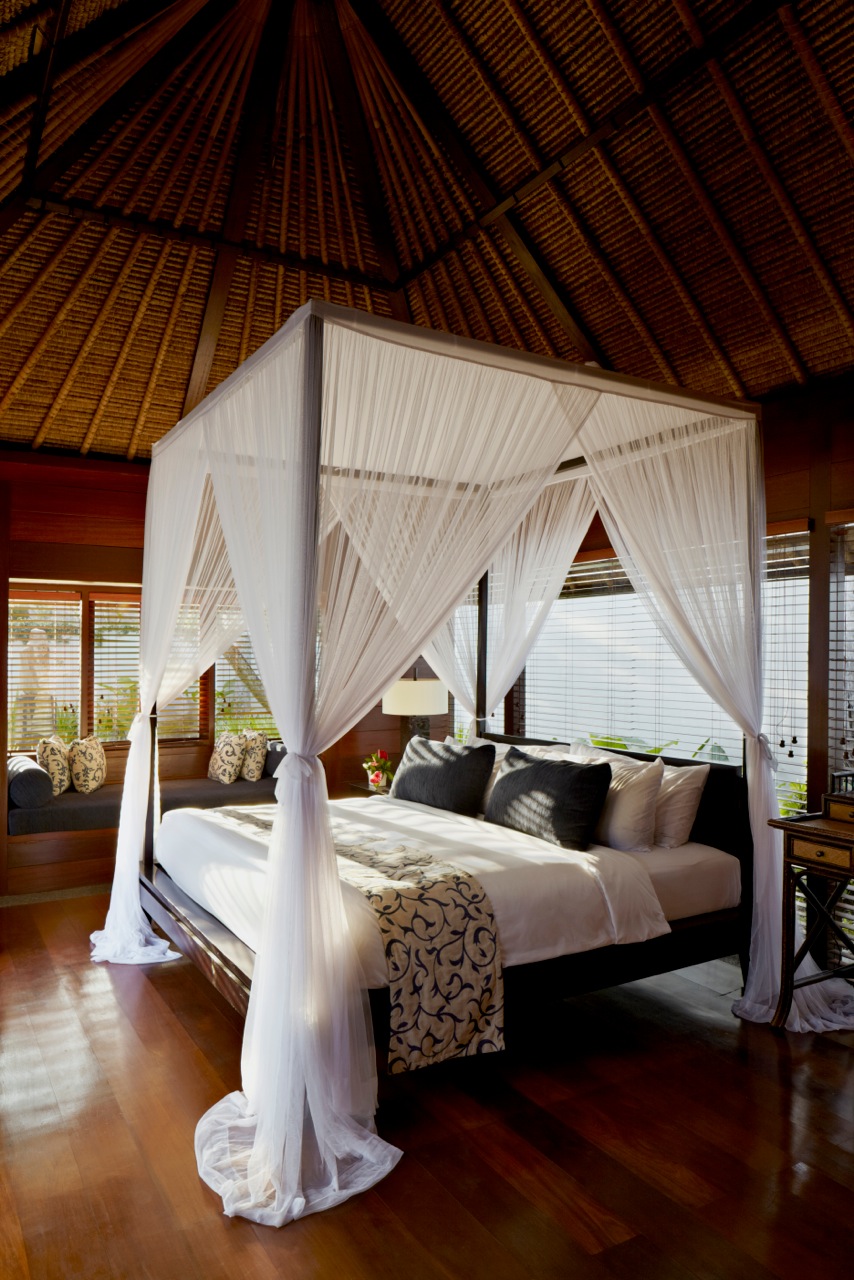 Outdoor living room pavilion and dining room is my favourite part of the villa – we spent a lot of time simply relaxing and enjoying balmy weather and our surroundings. Of course turquoise 15 meter pool is a jewell of each villa and you can spend hours poolside reading books, sun baking and swimming. If you decide to have a nudie swim nobody will ever know – the villas are completely private. However when you are ready to be pampered just call your butler, they are on call 24 hours a day and will do their best to attend to your every desire.
Dining
Kayumanis has a couple of dining options. One of the best restaurants in Bali, Cuca, is located on resort grounds. Dinner at Cuca is a must. Travellers from all over Bali flog here to try Cuca's creative cuisine and indulge in their romantic garden setting.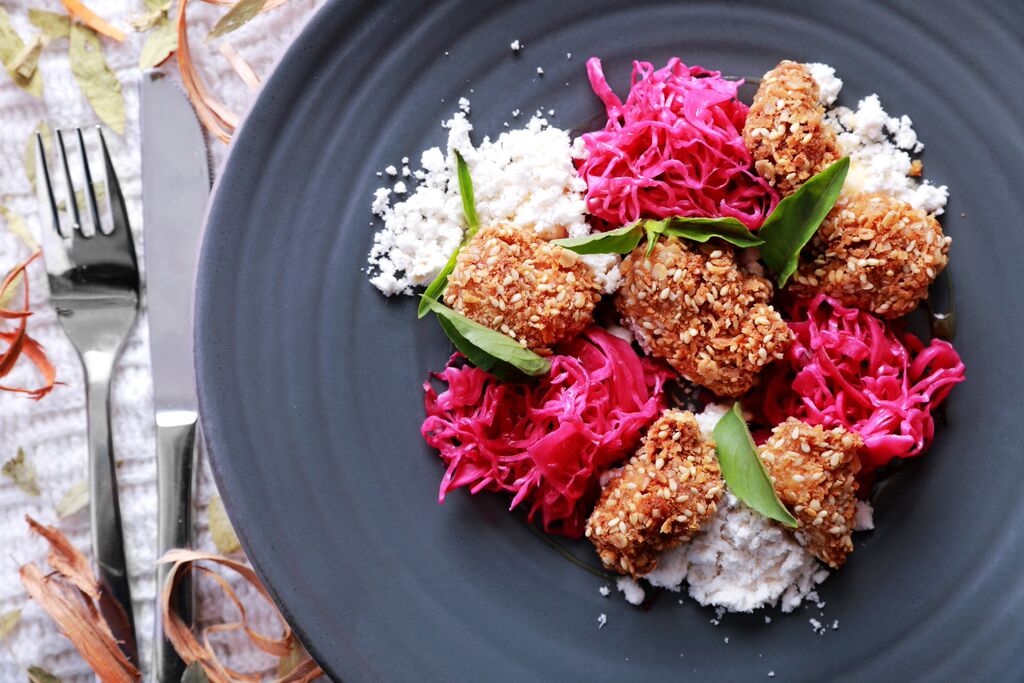 Resort's restaurant Tapis specialises in Indonesian cuisine and serve highest quality traditional dishes like duck baked in banana leaves, satay chicken or beef, curries and many other local delicacies. The chef is very attentive to guests' dietary requirements.
For a spacial romantic night in ask your butler to set up the villa with candles and rose petals and enjoy a delicious meal under the stars.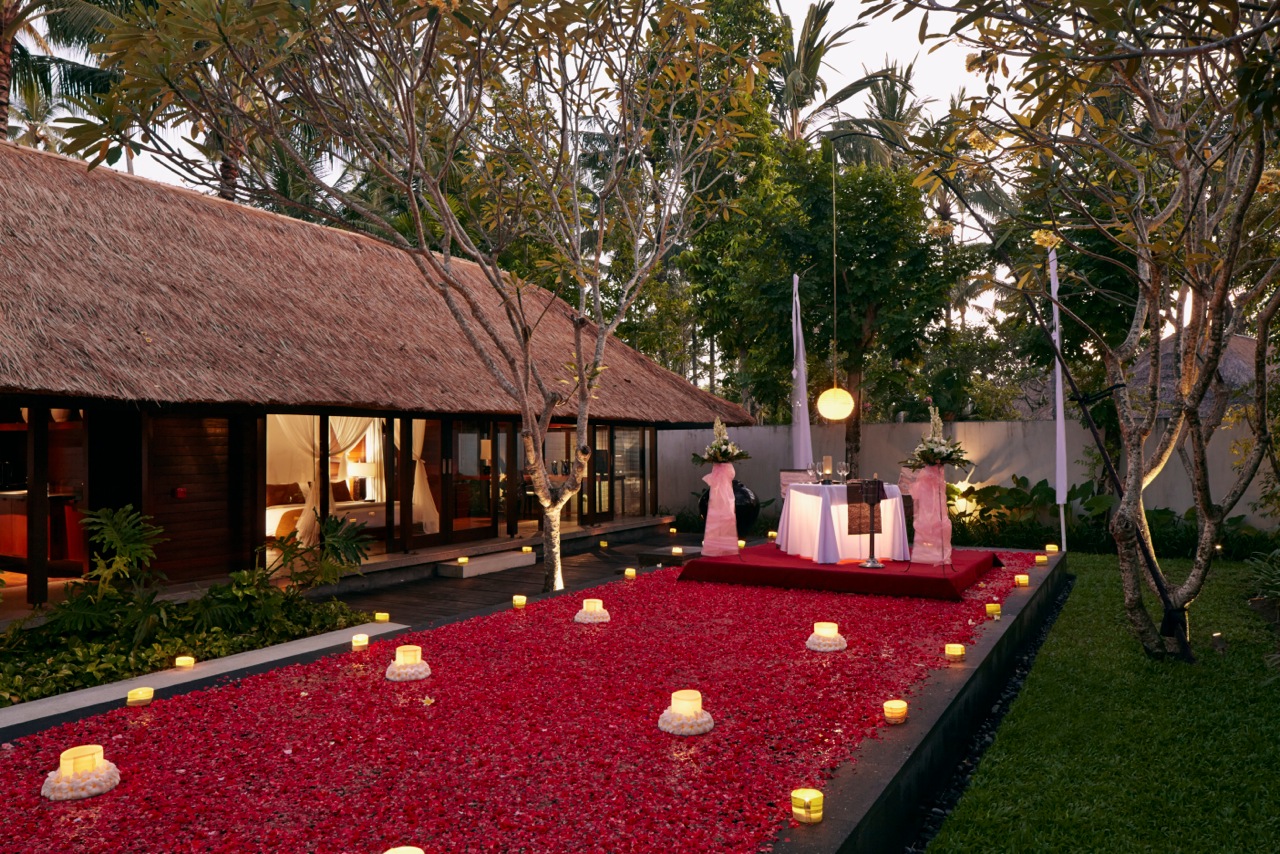 Breakfast is served all day long which is wonderful for those with a big time difference from home. No matter what time you get up you can order a mouthwatering selection of western, Asian or Balinese dishes. We recommend trying all the local fruit – mango, pomelo and papaya – they taste better than anywhere else in the world.
Beach
For those who love the beach Kayumanis offers access to the neighbouring Belmond resort Kayu Puti. Their comfortable deck chairs and turquoise cabanas could be yours for the afternoon.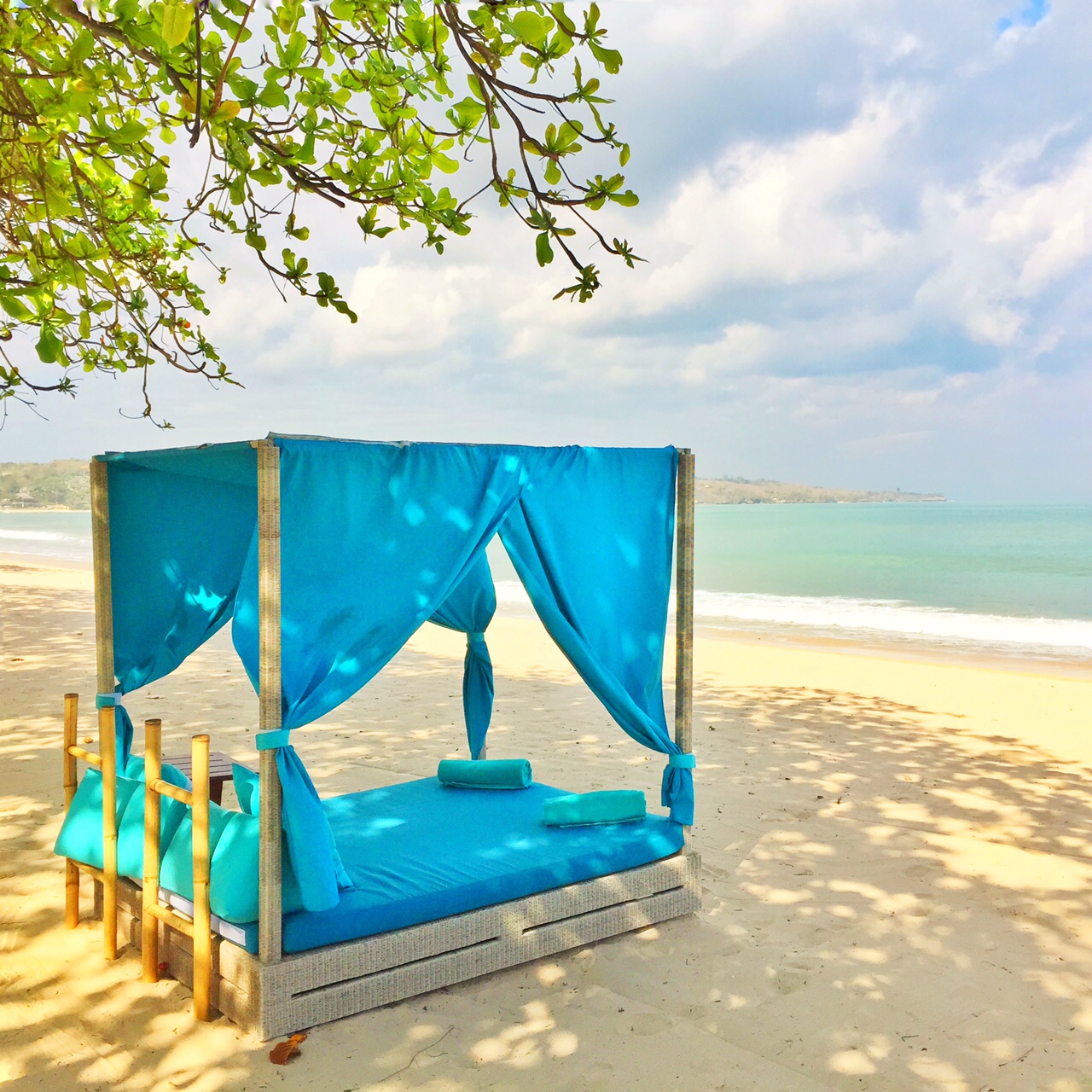 Jimabaran beach is lovely for a long walk but not nessesarily the best for swimming. If swimming something you are looking forward to, venture out to Finn's Beach Club in Uluwatu (20-30 min drive). Kayumanis butler will happily arrange a car to take you there and back. Entrace to Finn's Beach is approximately USD $25pp.
The Lux Traveller Loves
Romantic and private setting
Very spacious and elegant villas with long beautiful pools
Excellent service and good food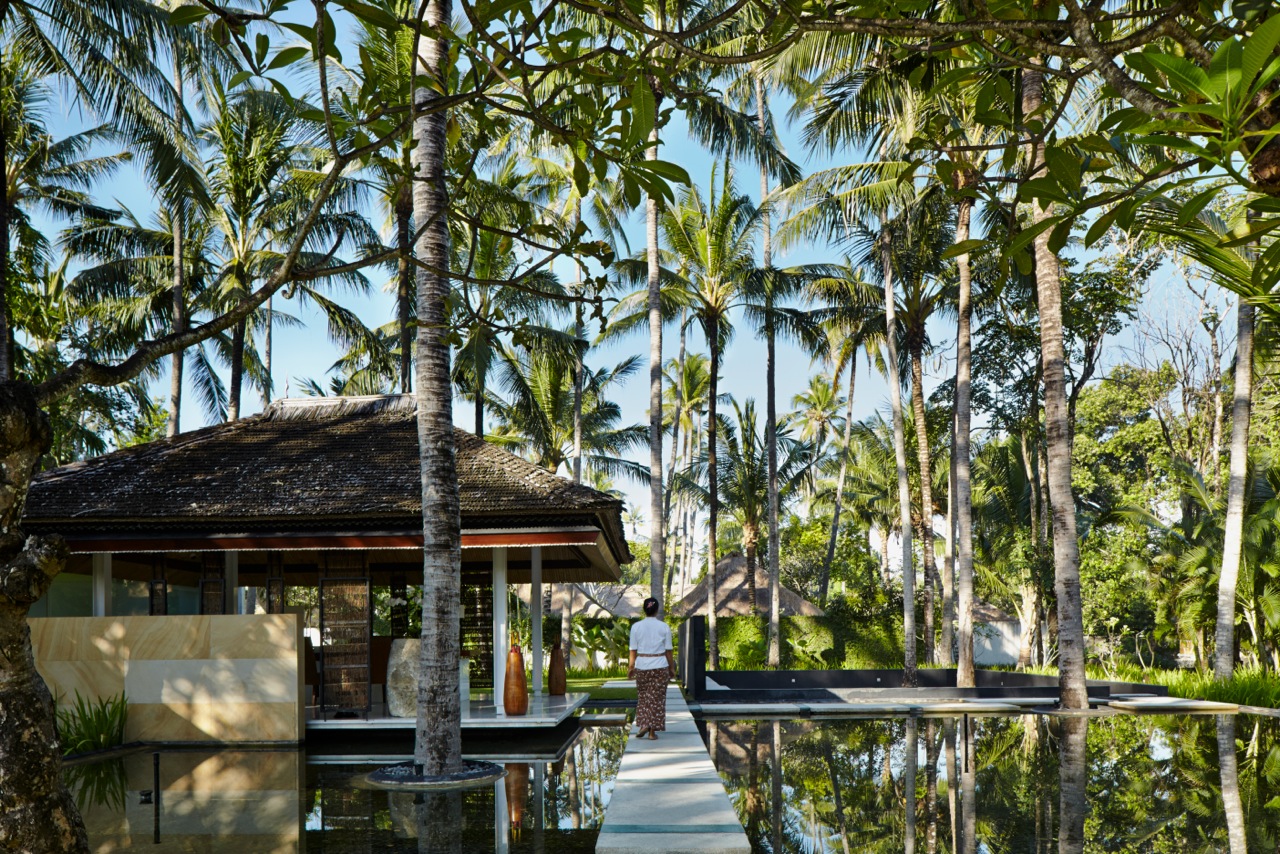 Splitting Hairs
Bedroom could do with a bit more wardrobe space and we did experience some maintenance issues with the second bathroom.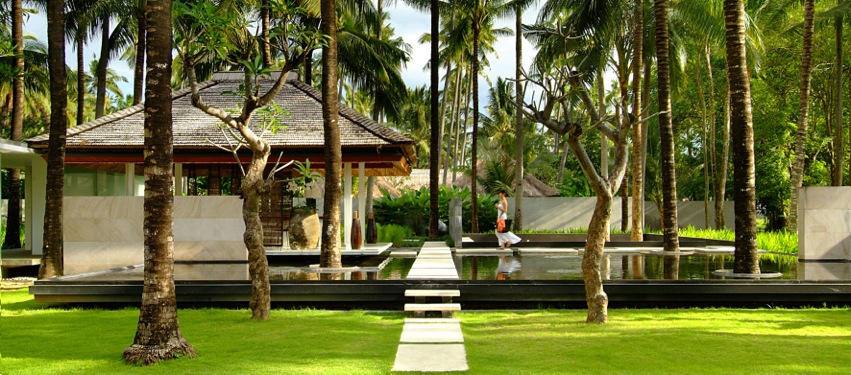 All In All
Kayumanis Residence is a wonderful property in Jimbaran that is well suited to both couples and families.
Perfect for those looking for relaxation and privacy.