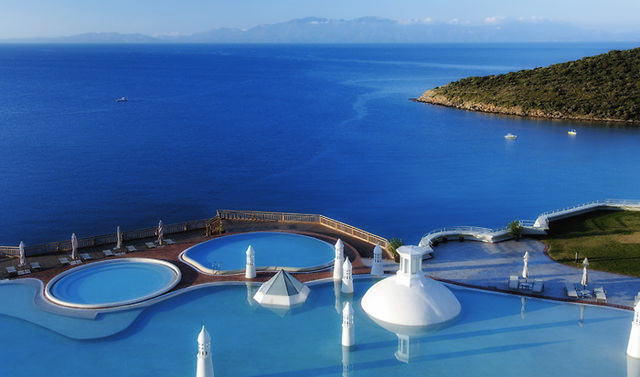 the lux score
71
the lux score explained
Service 8
Rooms 5
Food & Beverage 8
Ambience 8
Attention to Detail 7
Generosity & Value 6
Wow / Hip Factor 6
Facilities 8
Location 9
Fit to Promise 6
After Amanruya we headed off to explore the next destination – Kempinski Barbaros Bay. Kempinski is I brand we love so we have expected to see a magnificent hotel.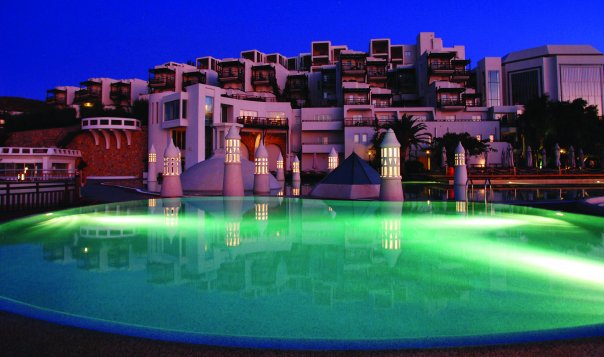 It certainly looks quite special on its official website.
First Impressions – The hotel is located on top of a hill overlooking the glorious Aegean sea. The staff who greeted us at the front are not quite as polished as in Aman property but very friendly. The check in was prompt and lovely hostess Natalie has showed us to the room.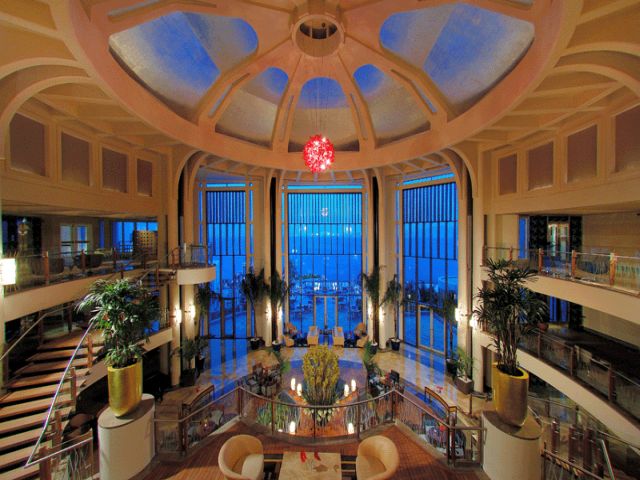 Common areas and rooms in the hotel are very tired.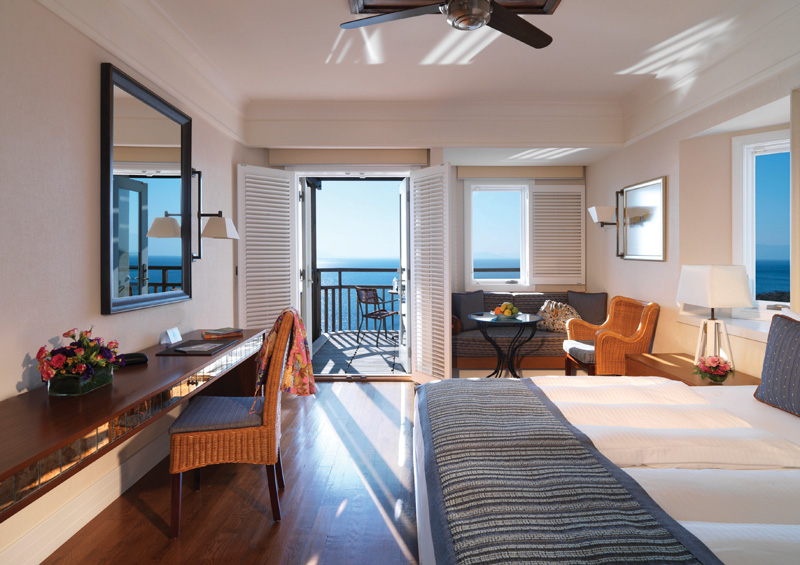 Frankly, not what we have expected. The standard sea view rooms are also quite small with compact bathrooms and showers over the bath.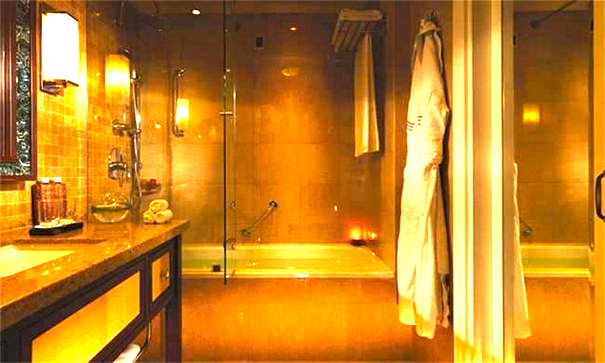 The best feature of the rooms is a large covered terrace with stunning sea views.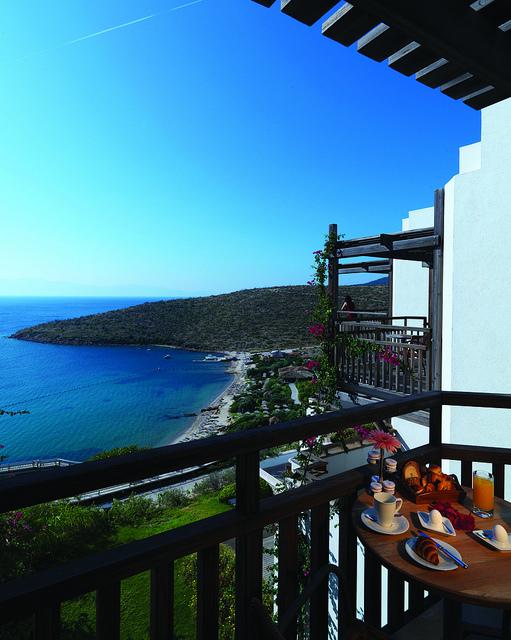 The rooms are quite sufficient for couples but wouldn't ensure a luxurious stay for a family. We would suggest interconnecting rooms or a suite.
But while the rooms are quite reasonably priced the suites are more expensive than Amanruya which is by no means value for money.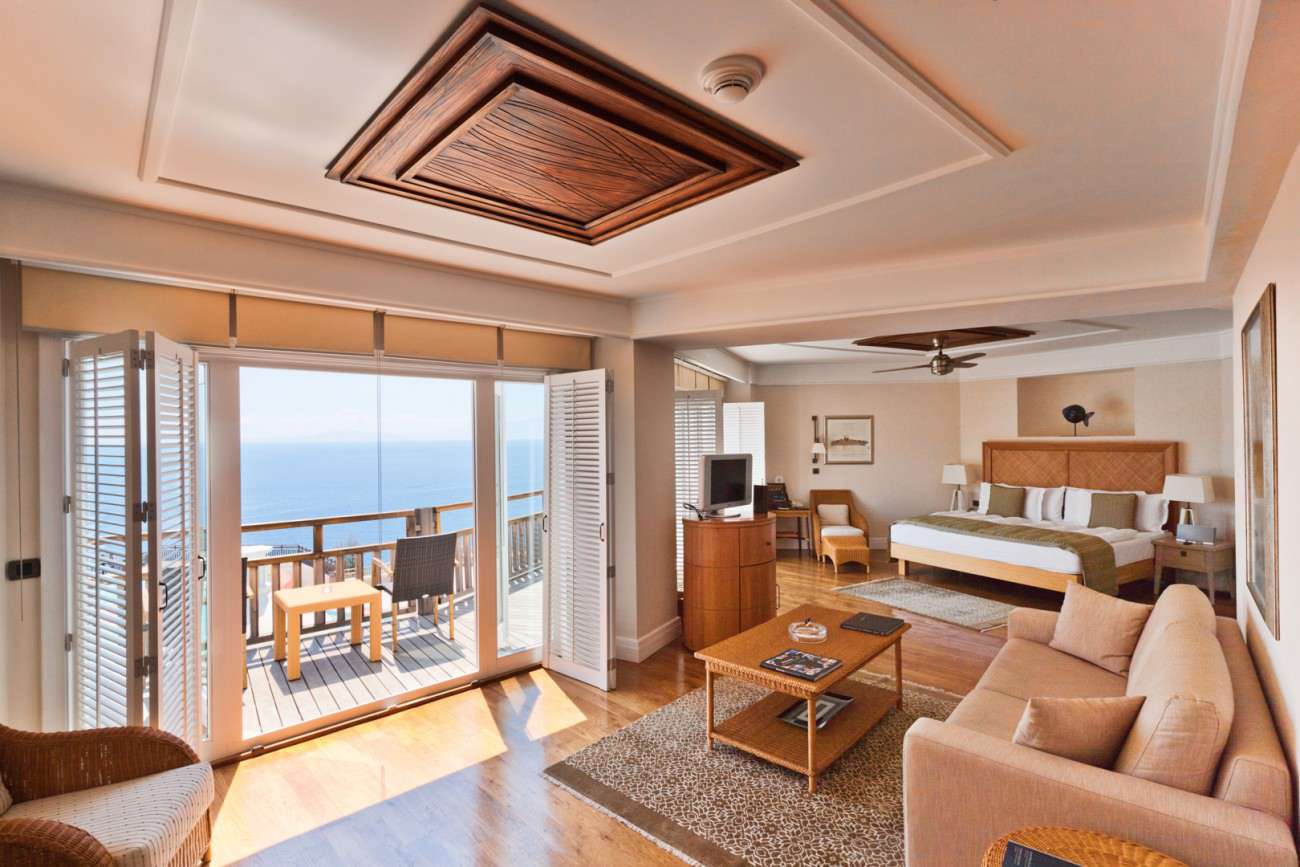 Hotel's Best Features are the Spa and the Italian Restaurant  – La Luce (the 'light').
5,500 sq m Spa is a Jewel of the hotel. It has a variety of treatment rooms, his and hers beautiful hammam, relaxation area with lots of sofas, warm indoor pool, steam rooms and sauna.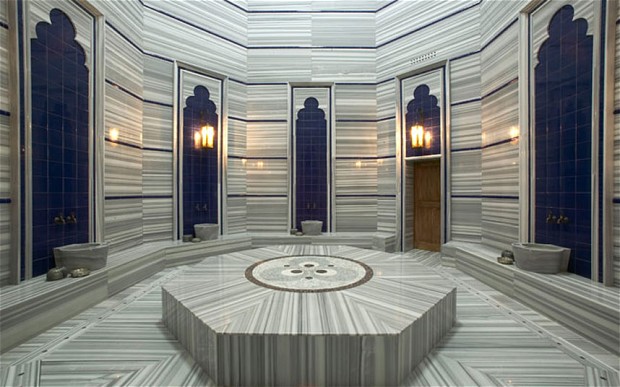 The private Spa Suite is a must experience for couples – rejuvenate your body and soul in this private piece of heaven together with your loved one. A romantic experience not to be missed.
I tried a Hammam Journey, a superb 90 min treatment that has melted my body and soul. It starts with 3 min in a fragrant mint steam room and is followed by 30 min in the Hammam. It is the most beautiful way to finish the evening (I recommend you do it at night as it makes you very tired for the rest of the day). In Hammam a lady therapist has bathed me and washed my hair, performed a scrub and gave me a gentle bubble massage. Hammam treatment was followed by a 45 min massage by a very skilled massage therapist. I have left the spa on a fluffy white cloud (or at least it felt like it!)
La Luce Restaurant
On the next night we were lucky to experience La Luce, a romantic restaurant perched on the very edge of a hill with uninterrupted views of the Aegean.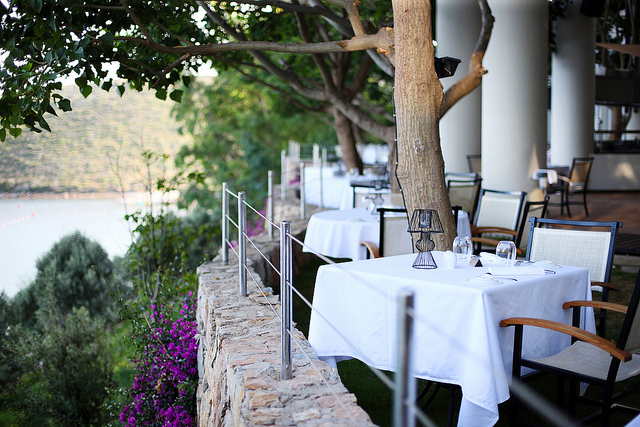 It is a wonderful, unique restaurant and I will go as far as to say it was the best meal we had in Turkey to date.
The chef is from Sicily and his menu doesn't disappoint. We tried Lobster & Caprese salad for entrees, prawn risotto & steak for mains. All were superb and the setting in unforgettable! Even if you are not staying at the Kempinski we would highly recommend a dinner at this stunning restaurant!
The Beach Club – didn't impress. We couldn't find anyone to get us a towel for ages, the sand is quite rough – a mix of small rocks & sand. And the water in the end of June is fairly cold.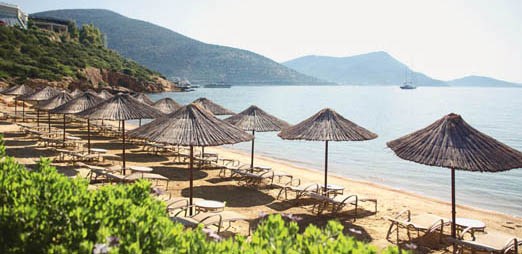 During our visit the clientele seemed to be made up of mostly eastern European budget travellers and locals.
Swimming Pools – are also quite dated in decor but are very pretty to look at, especially at night. They don't have a lot of shady deck chairs though and the water is very cold.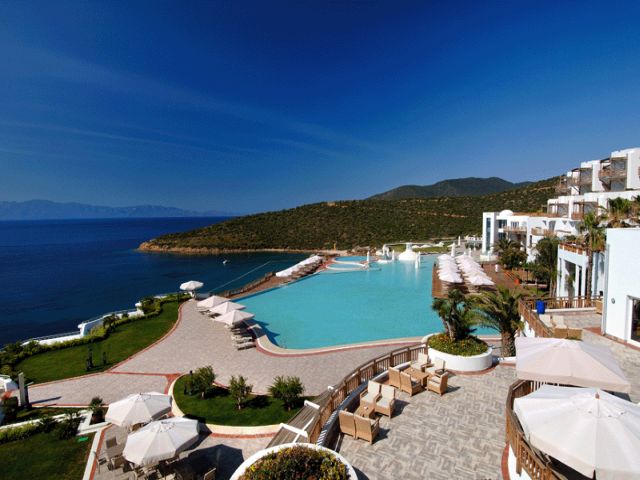 Breakfast – My favourite – One of the best in Turkey! Excellent! Has a Huge selection of fresh fruit, nuts, honey, jams, Turkish delicacies and the list goes on… I didn't want to leave!
Concierge – we asked for a couple of dinner recommendations in Bodrum and were quiet surprised when neither of those turned out well. One of the restaurants, Memedof, spoke not a word of English and couldn't understand our order; and the other one, Kocadon, served us the worst meal we ever had.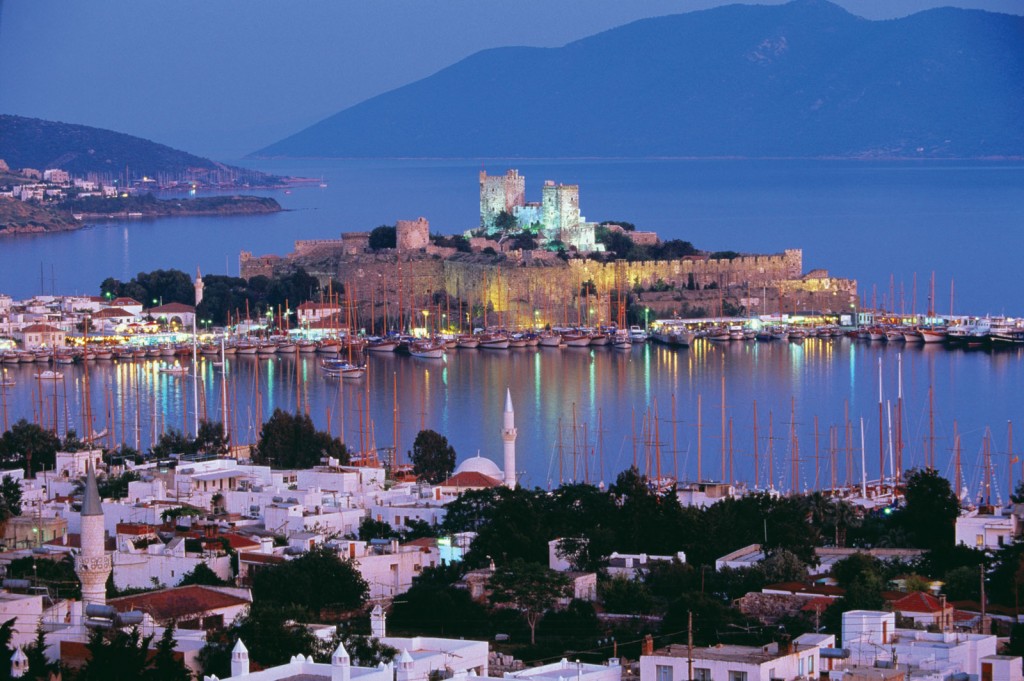 Lux Traveller Loves – Super breakfast, The Spa (especially hammam), La Luce Restaurant (best meal in Turkey), Friendly Service
Lux Traveller Doesn't Like – Dated rooms & common areas; Combined showers / baths; The cold pool
All In All – Kempinski is a good middle of the range hotel for travellers looking for good value with some touches of luxury. I'd say 4 star at best but has potential if the owners decide to fully renovate the rooms & common areas and warm up the pools.

If you are prepared to pay a little more and do want a more luxurious experience try Casa Dell'Arte (boutique hotel right on the beach) or Amanruya (uber luxury) in Bodrum or amazing D-Hotel Maris in Marmaris (2 hrs away).