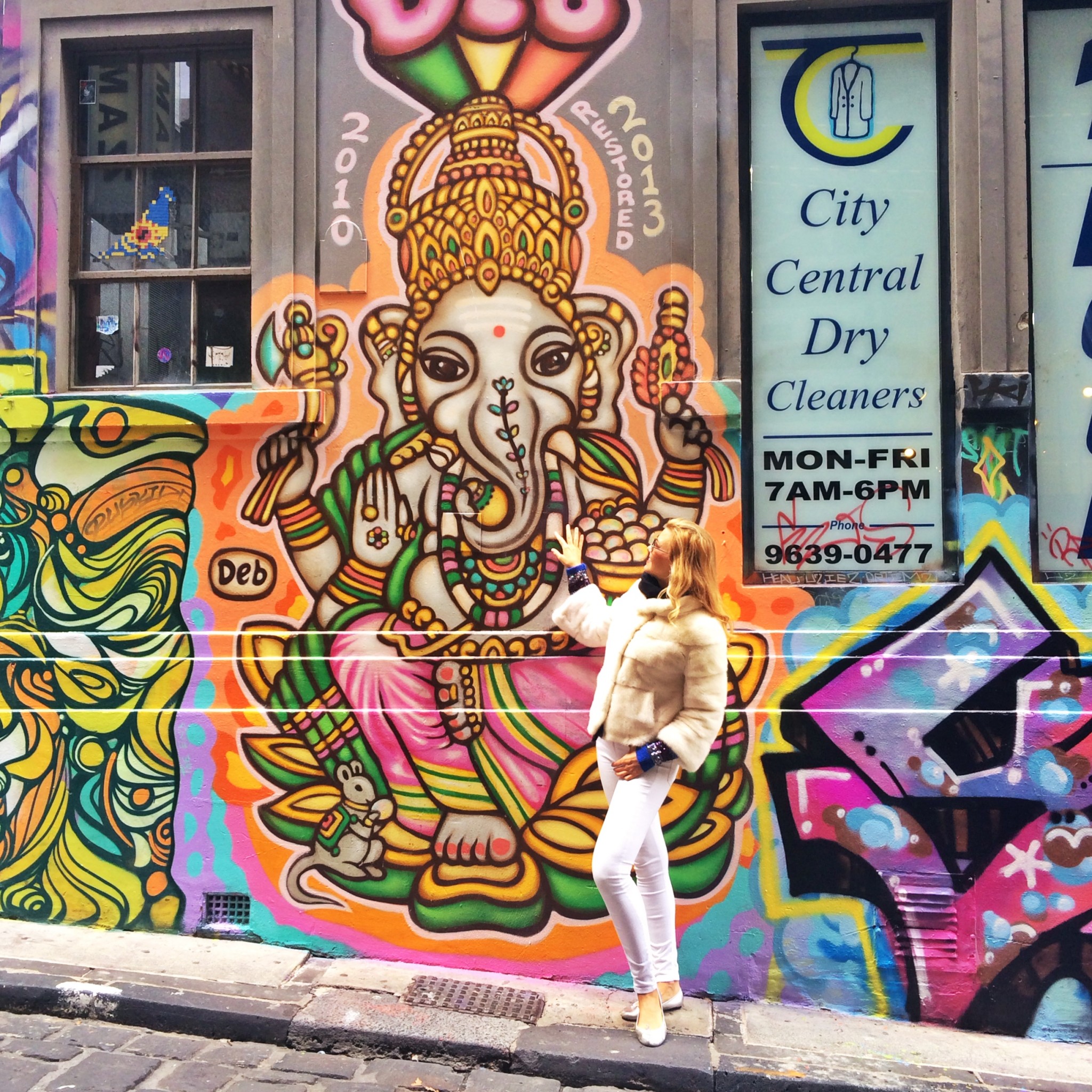 During my recent trip to Melbourne I wanted to see the city I know well from a different perspective. I thought it would be wonderful to explore it with a person who knows all the nooks and crannies of this vibrant, cultural city. But big groups with a guide holding up an umbrella (we all saw those in the big cities around the world) has never been my cup of tea. I prefer personal attention, a discreet guide and a very small group. Just as I was contemplating the ways to arrange it, someone has mentioned MPT to me – Melbourne Private Tours. These guys were fabulous to deal with and within hours our personalized walking tour of Melbourne was arranged.
My only requirement was to make sure that my 11 year old daughter has fun and doesn't get bored. We both are interested in art, love food and enjoy walking – the rest was up to the guide.
At 1pm we got picked up from our hotel by a friendly MPT driver who happened to be another tour guide for 'Melbourne After Dark' – a different itinerary that sounds like a lot of fun and I'd love to try it next time too.
By 1.20pm we met Allan, our foodie guide, in the city centre and we were on our way of discovery. First stop – Federation Square and an all Australian art gallery. Our guide specializes in food (he literally knows of every new bar and restaurant opening, where to go for the best produce, ice cream of chocolate) but he also is well versed in Australian history, art and culture. It is a lovely combination and certainly is very entertaining.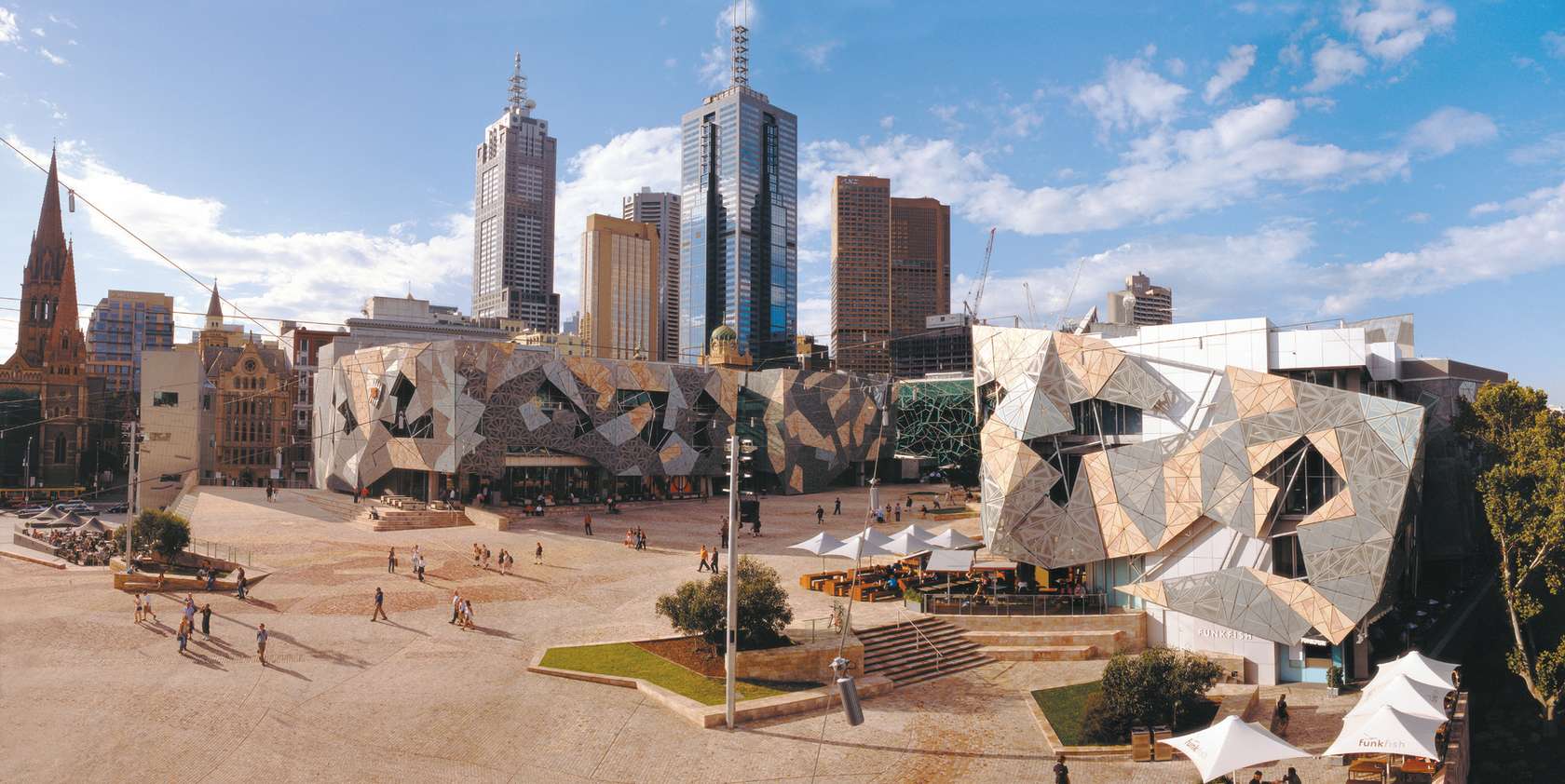 For contrast, a classy gallery was followed by Hosier Lane – lane specifically dedicated by The City Of Melbourne to street art. Some of the paintings are very entertaining while others, like the one on the photo below, a face of the aboriginal boy on the side of the tall building, are truly impressive.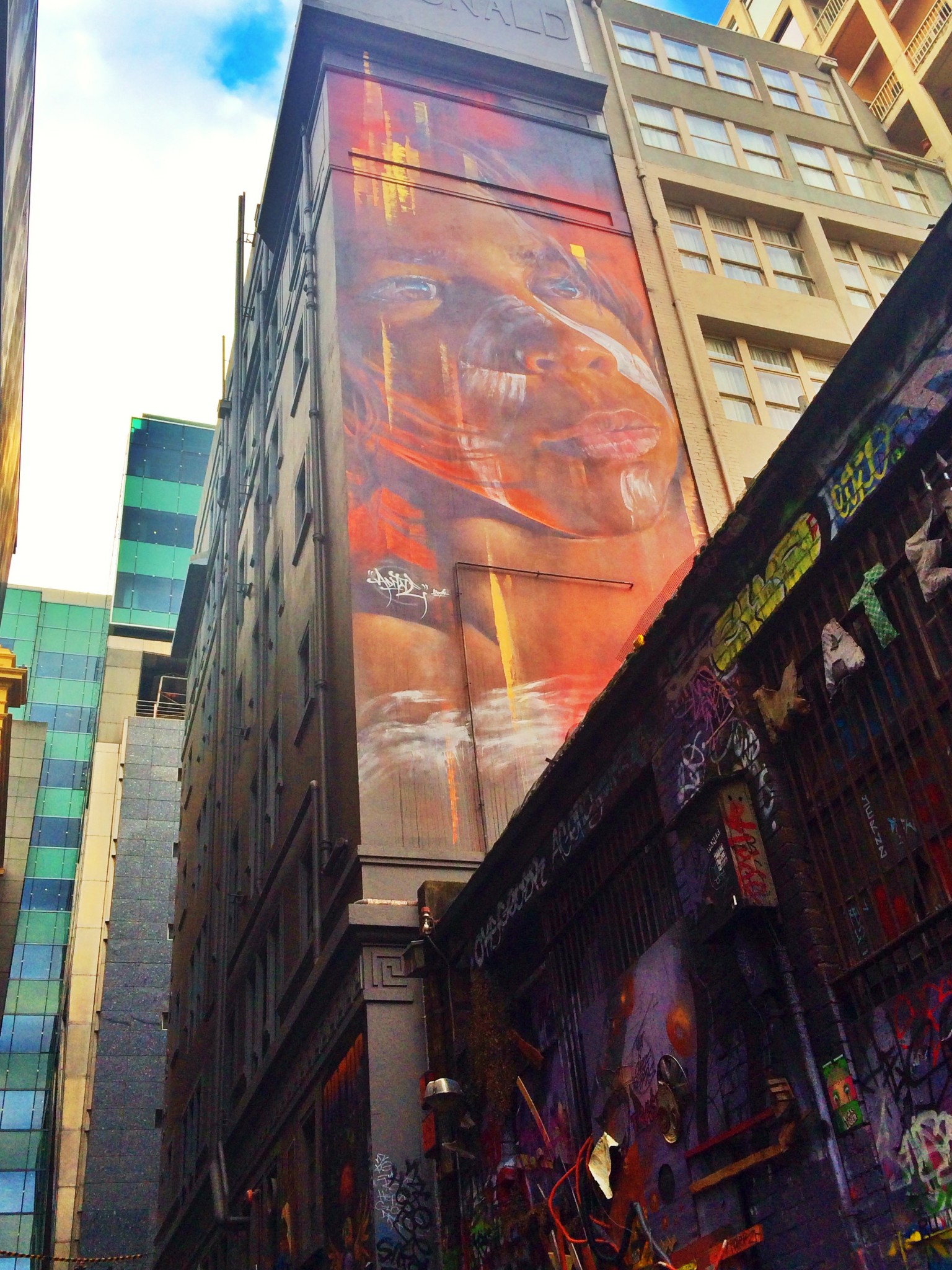 After the artie part starts the indulgence. First stop – little cozy laneway café, busy with the locals and apparently famous for their sensationally brewed coffee. Unfortunately the coffee part was lost on me (I am not a coffee drinker) but I certainly enjoyed the atmosphere and a pistachio biscotti. We did feel like the locals in the know sipping on our hot drinks and people gazing.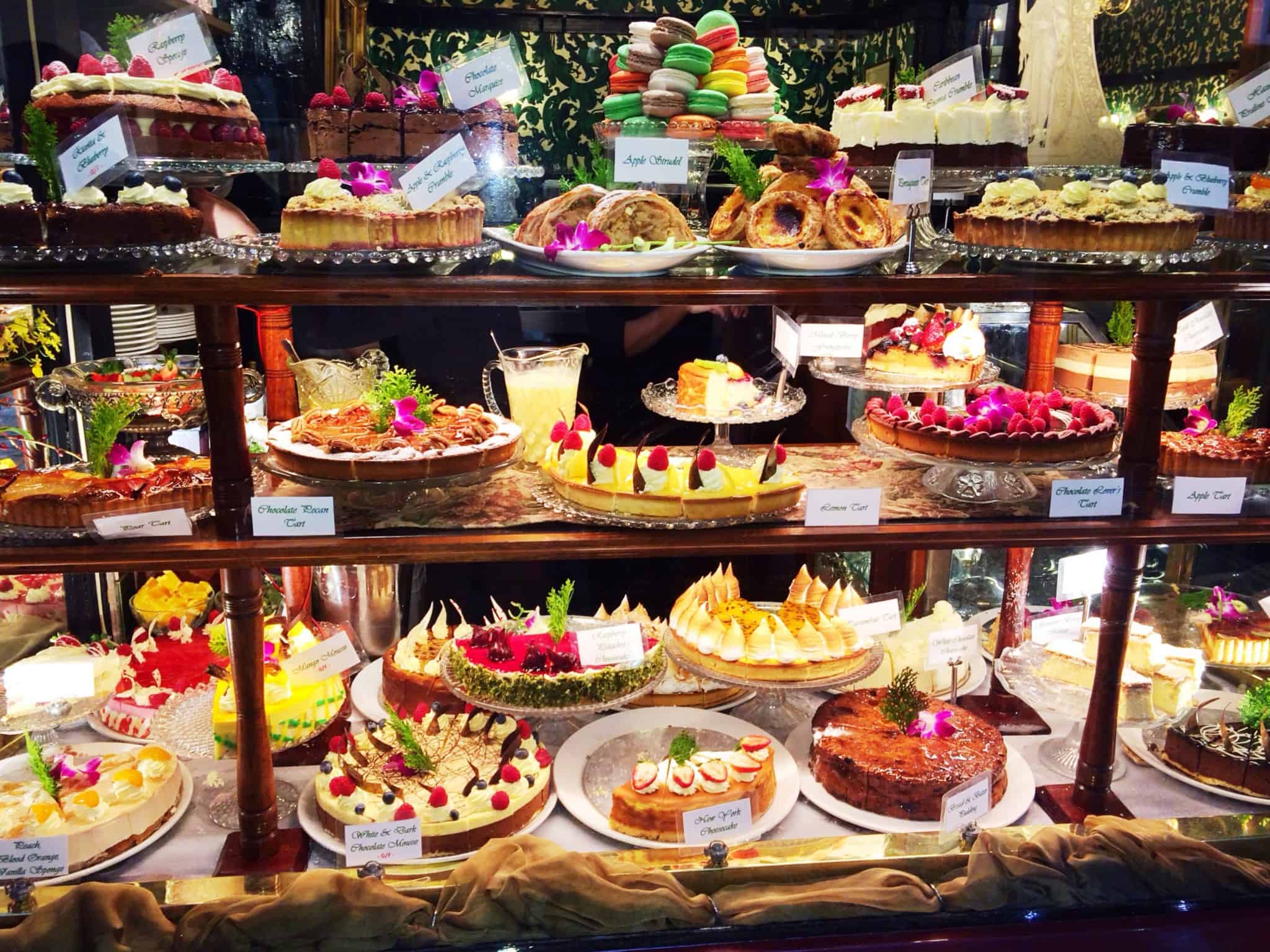 My daughter got the best hot chocolate ever from Ganache chocolates (one of the finest chocolatiers in Australia) and tried ice cream from Spring Street Grocer, an artisan gelato bar that uses only the most flavoursome milk from Victoria and offers flavours like turmeric, pistachio, mandarin or simply milk (vanilla ice cream without the vanilla). Then downstairs we saw one of the best cheese rooms in Melbourne 'The Cheese Cave", tried a roast duck in China town from the shop that supplies the rest of the Chinese shops in the area and the list is going on. Just writing about these little delicacies makes my mouth water all over again.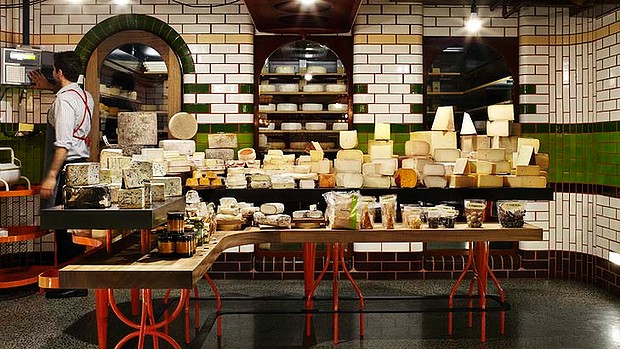 The tour is normally wound up in one of the fabulous city restaurants with a glass of wine and a tasting plate.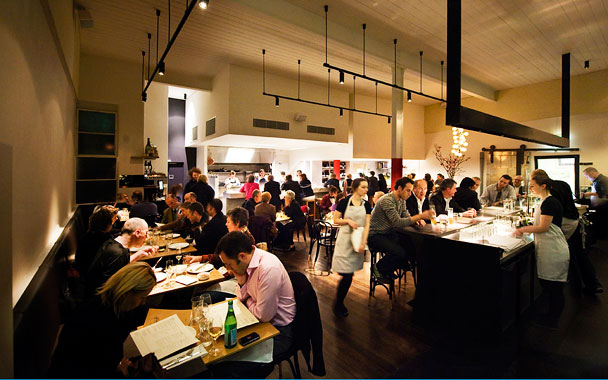 Our guide was so lovely and interesting that we almost felt sad saying good-bye to him and could've walked for another couple of hours exploring different things in the wonderful city of Melbourne.
If you'd like to experience a similar personalized tour in Melbourne contact MPT on (+61) 3 9529 3212, via email info@melbprivatetours.com.au or web http://www.melbprivatetours.com.au. These guys will look after you!