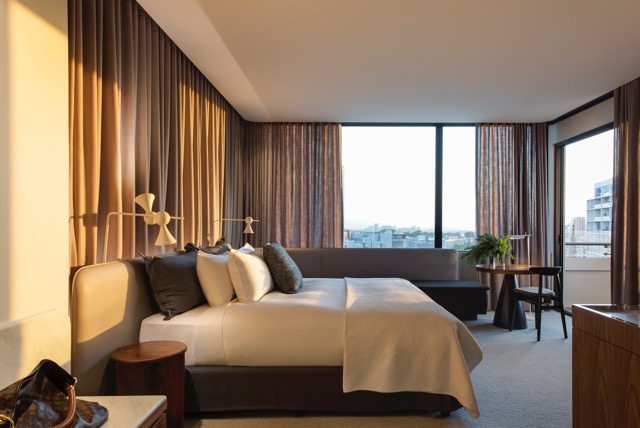 Larmont, newest hotel by Lancemore group, occupies former Diamont hotel building in Kings Cross. Eight million dollar renovation has created an oasis of calm and luxury in this busy part of town. 103 Guestrooms and Suites are beautifully appointed with plush bedding, luxurious fabrics, oversized bedheads, open bathrooms and large windows. No money was saved on technology either with Larmont rooms featuring Nespresso machines, Bose sound systems and 55' Samsung Smart TVs. Guests at Lacemore get also spoiled with little welcome gifts – Lindenberry wines and handmade chocolates.
Facilities are fantastic for an urban hotel and feature a yoga studio and Hyde restaurant, a destination in itself. Open in March 2017, Hyde is quickly establishing itself as the place to see and be seen by the locals. It serves gourmet food and coffee all day, starting from delicious breakfast and finishing up with a sumptuous dinner. Winter menu features specials like Pork Belly, Zucchini Flowers and Wagyu Beef Burgers to mention just a few mouth watering dishes.
Our visit to Larmont was a pleasant surprise and I have no doubt that this urban oasis will impress you too. Book a Penthouse Suite for maximum indulgence and celebrate life with the most spectacular views of Sydney skyline and a glass of Lindenberry wine.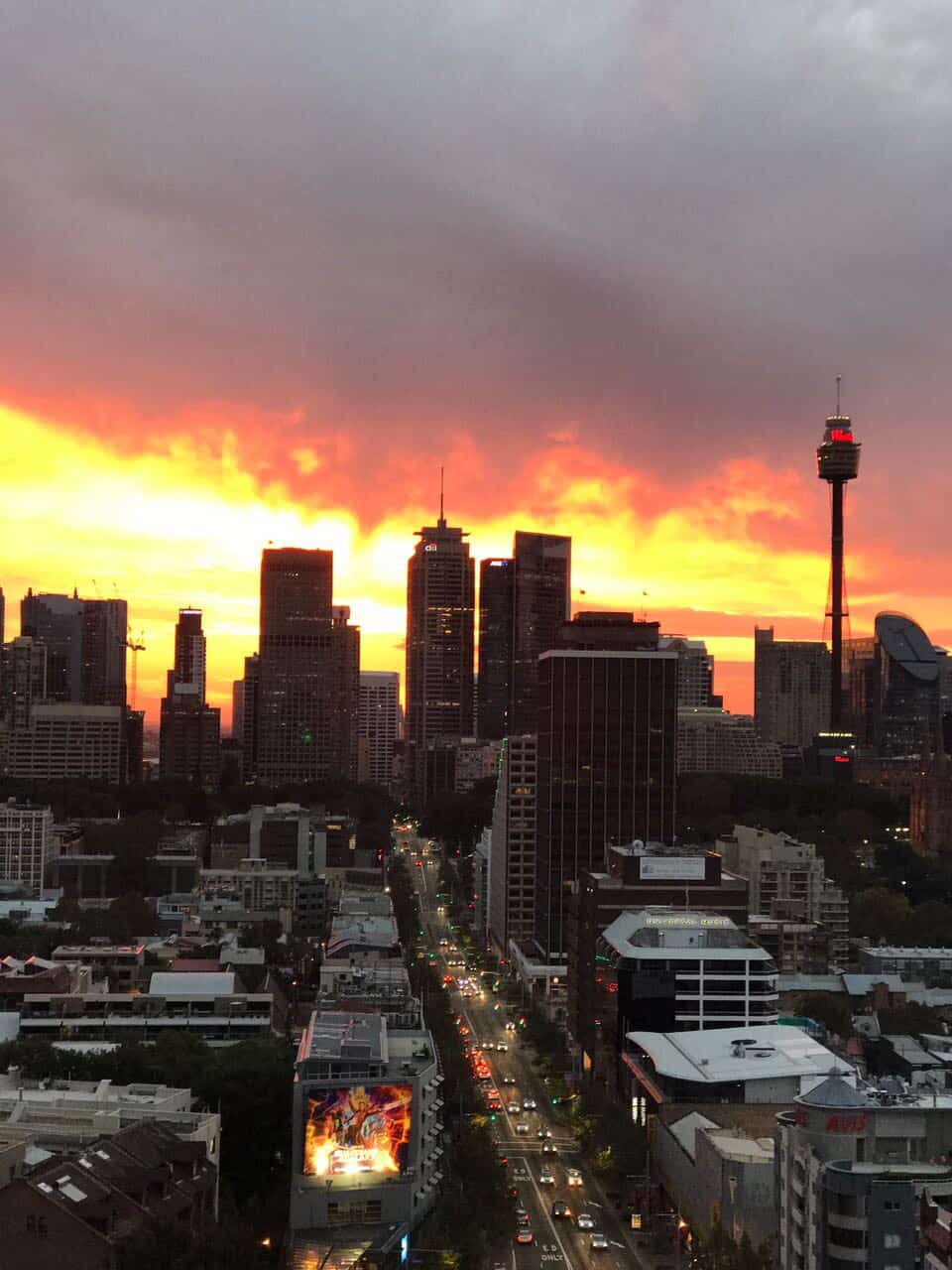 We Loved:
Penthouse suite with astonishing views of the city skyline (most spectacular at sunset)
Luxurious design and techy set up of the suite
Excellent friendly service
Handy location – close to CBD and close to Eastern suburbs beaches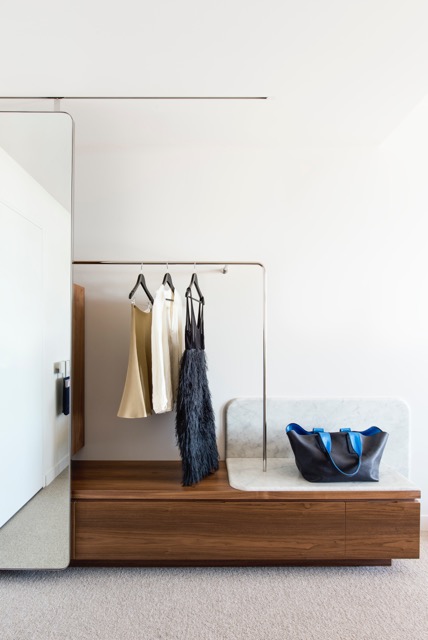 Splitting Hairs:
If you are a light sleeper be aware that even with double glazing you hear sirens and traffic noises in the room – it is a very busy intersection.