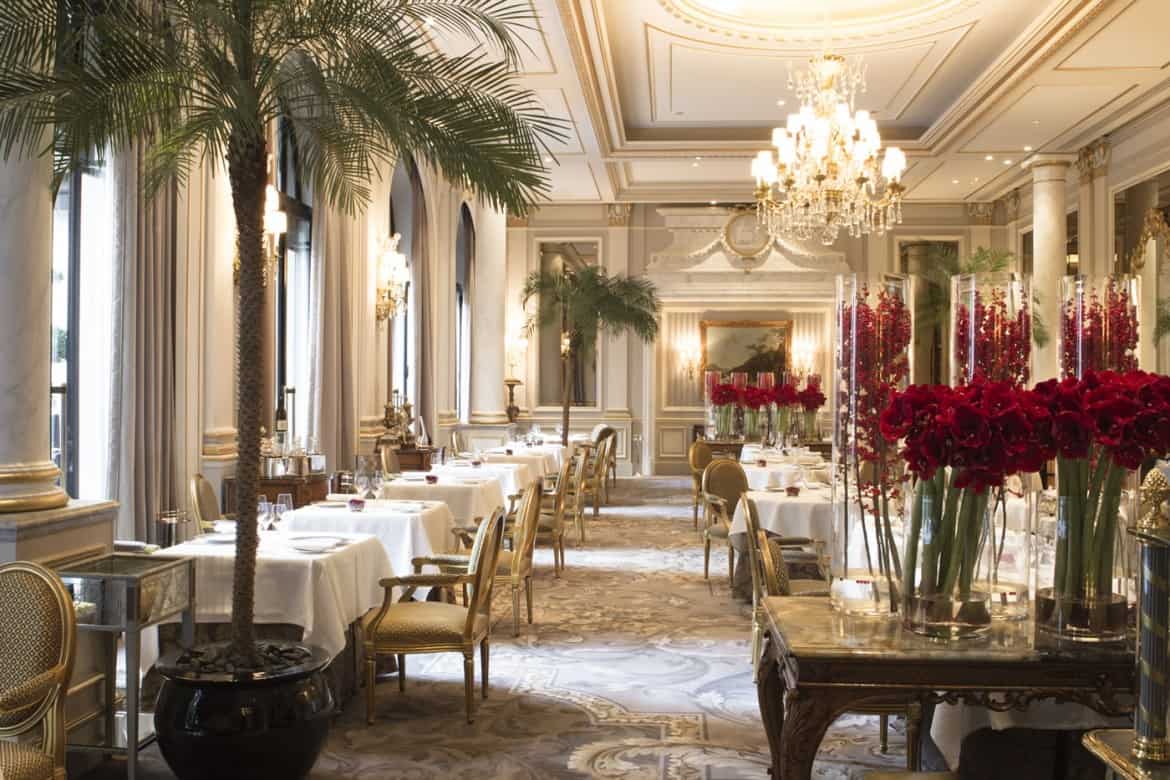 Imagine the perfect world…a place where there is no space for hate and violence, where you don't have to wait a couple of decades to maybe put your hands on that Himalayan Croc Birkin and no men wear flip flops out of the beach, etc.
Well if this world really existed dinner would take place at Le Cinq, the gourmet restaurant located inside the stunning Four Seasons Hotel George V Hotel.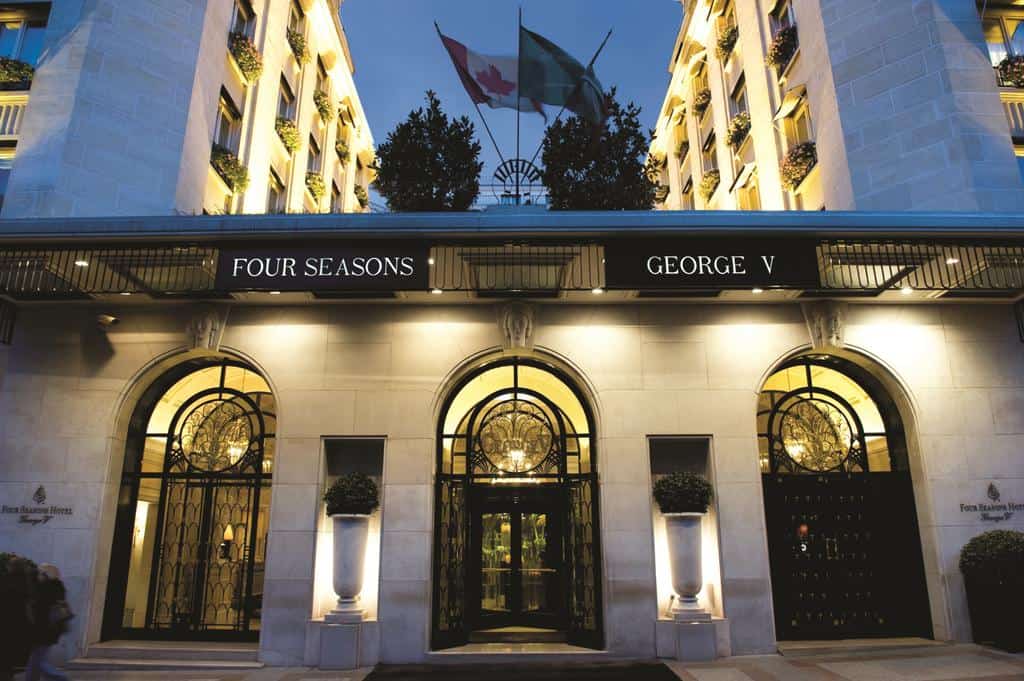 Grand and wonderfully kept, the three Michelin stars masterpiece is decorated in shades of gold and grey, and gives its guests the feeling of dining in a private chateau with its plush carpets and Louis XVI chairs.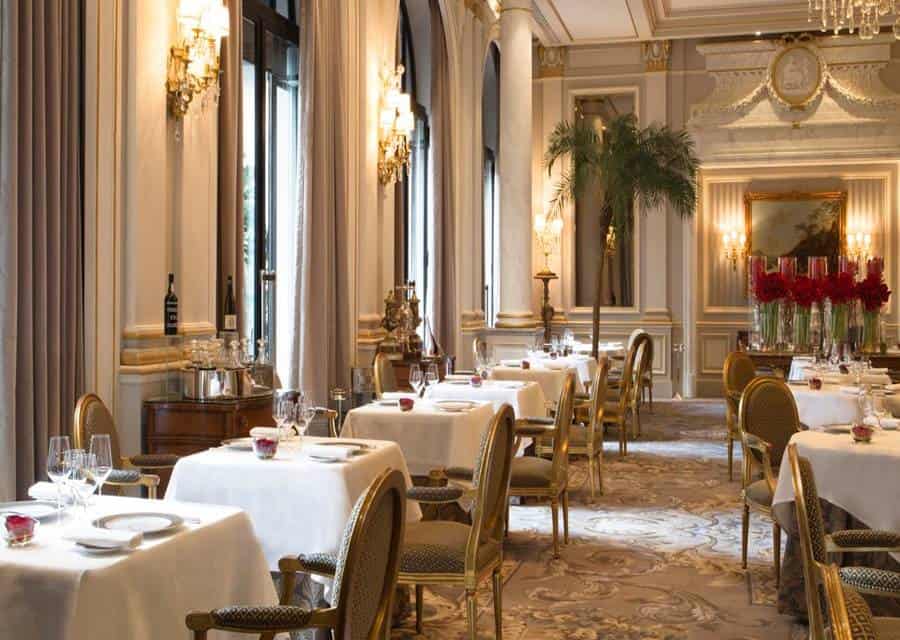 Service is managed as gracefully as an orchestra in which all of the waiters, maitre and sommelier play their part as if playing the most tuned of the instruments, all in harmony with the grand Maestro, Christian Le Squer playing a beautiful symphony: The Epicurean Menu, a nine course dinner that this Lux Traveller shamelessly enjoyed (with wine pairing, ca va sans dire).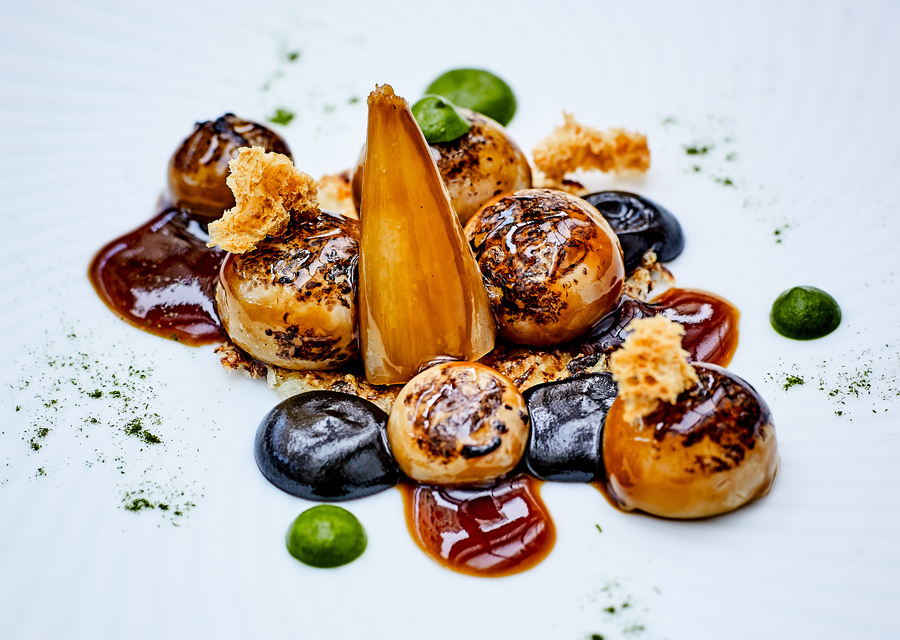 Throughout the dinner, several of the Le Squer signature creations were served and could be appreciated in their splendid presentation and exquisite and refined flavours.
From the amuse-bouche to the iconic gratinated onion soup reimagined by the chef in a truly wonderful dish surprisingly paired with wine from Madeira Island, 1985.
Another standout is the Dublin Bay Prawns from Brittany, served with crispy buckwheat pancake and a "whisper of mayonnaise", a perfect match to the subtleness of the prawn, embracing its tenderness and delicate flavour.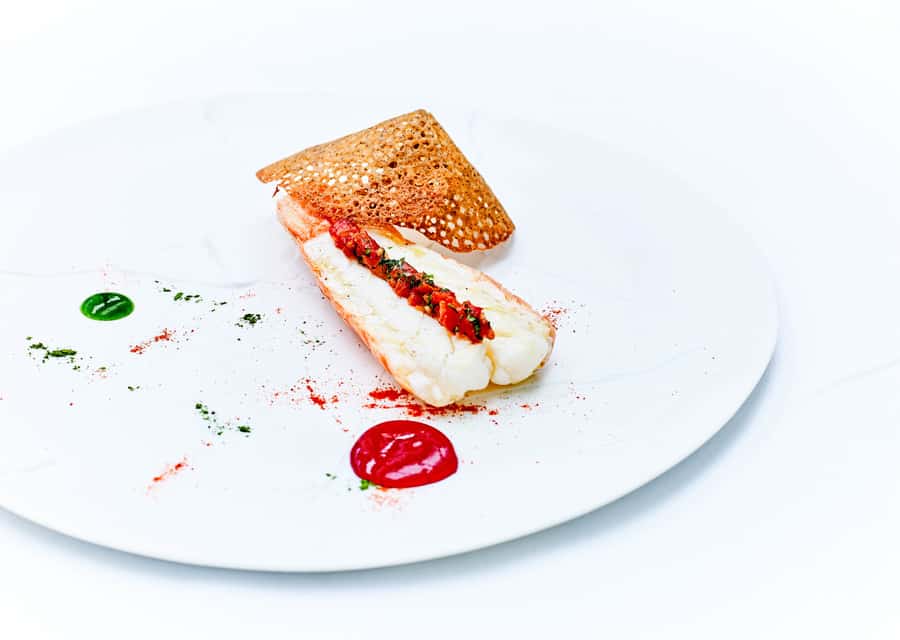 The truffle pasta  is also something that this italian Lux Traveller will never forget with its Pritzker Prize worth surprising shape and the most decandent taste ever ; on the same line is the stunning Dairy iced dessert that looks like a nod to the Frank Gehry designed Foundation Louis Vuitton.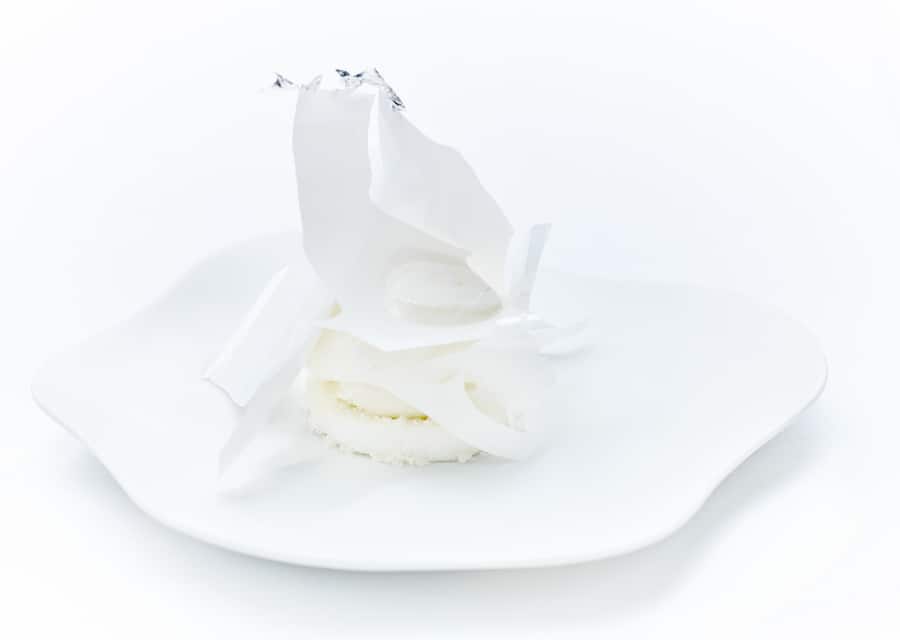 The charming and effortless looking attentions of the whole staff make all this sophistication pleasant while not uptight at all, at the end of the dinner the Maitre kindly took a picture of us "as a memory" gave us home made biscuits "for breakfast tomorrow" and the best bonbons to "spoil us a bit" before (yes!there's more) allowing my wine loving husband and I a tour of their cellar, one of the greatest treasure of the Four Seasons George V Hotel that house something like 50.000 bottles with vintages from the entire world and centenary bottles like the 1795 Madeira as well as a magnum of Petrus from 1959.
We might not live in that ideal world but we can, and I dare say should, enjoy  perfect moments in life and this is exactly what Le Cinq stands for.