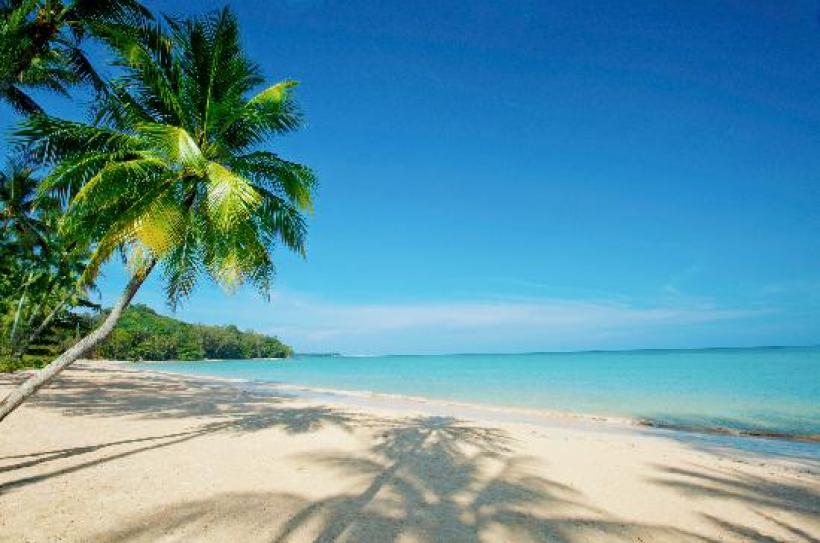 the lux score
81
the lux score explained
Service 7
Rooms 8
Food & Beverage 8
Ambience 7
Attention to Detail 7
Generosity & Value 9
Wow / Hip Factor 8
Facilities 9
Location 9
Fit to Promise 9
What A Gorgeous Resort! A Great Find!
I travelled to Ko Samui a couple of year ago and was extremely disappointed with the island. Since then I was a bit wary going to Thailand again but an opportunity has come up and I decided to give it a go for a couple of weeks.
We headed off towards Phuket but were determined to find a quiet place that is far removed from the usual beach hawkers, loud music, sex shows and the rest of the accessories that Thailand is known for.
I remembered a friend mentioning Khao Lak to me so I found what seemed like the most luxurious hotel in the area, Le Meridien Khao Lak, and booked it for 3 days.
It is situated on a beautiful private beach 80 kms away from Phuket. It takes 1.5 hrs by car from the airport but the resort is well worth the drive.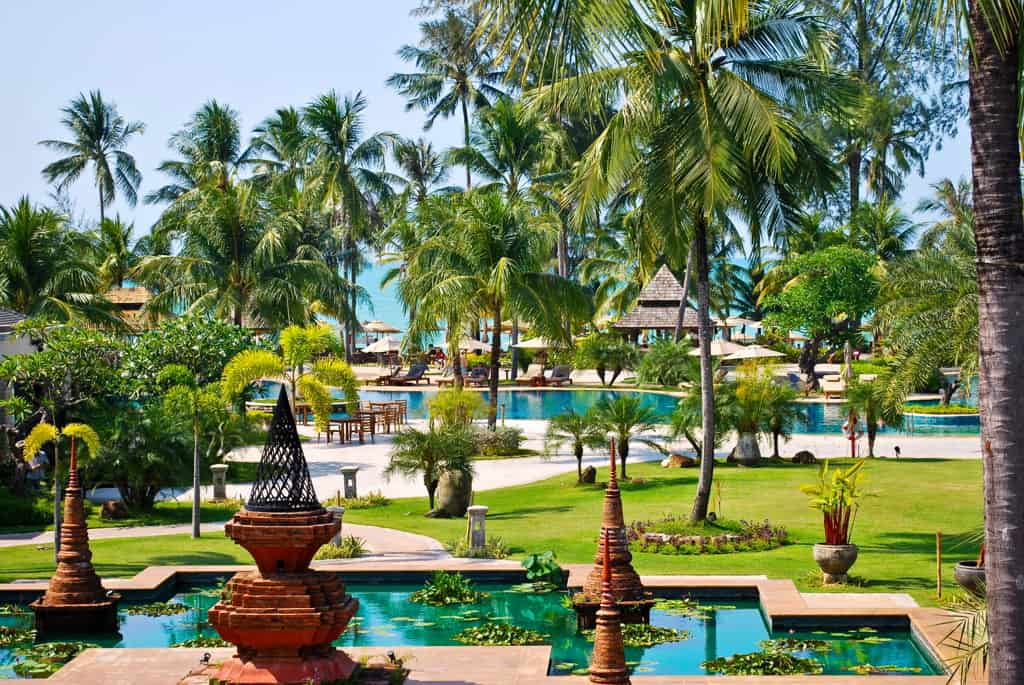 The resort has a hotel room section and villa area that are somewhat separate from each other. Rooms – are quite old, have resort views (onto the pool area or greenery) and aren't private. Definitly a budget option that would not suit a luxury traveller. Suites are excellent, modern, very spacious, have great bathrooms, walk in wardrobe and kitchenette. Even though suites are great place to stay for Lux Travellers and their families they don't compare to some of the villas.
Villas are divided into 3 categories.
Lagoon villas (these are not private (people can look straight into your garden, they don't have a pool and are only one spacious room with large bathroom)
Pool Villas – they are very private (each villa is surrounded by high walls) with gorgeous good size private pool and an inviting cabana. They also feature a large bathroom and lots of cupboard space for your luggage.
Premium Villas (newer version and closer to the beach) and Residential Villas (crème de la crème of the resort (large villas on the beachfront with large private pools) are absolute BEST!
We had an absolute pleasure of staying in a 2 Bedroom Residential Villa aright on the beach and it was how my daughter put it – Dream Come True!

The villa was HUGE! It had 2 very large bedrooms, huge living room, full kitchen with a large fridge, 2 large full bathrooms, storage room for your beach accessories, shoes, strollers and a guest powder room. Of course, the villa is right on the beach with a delightful big swimming pool, cabana and Jacuzzi.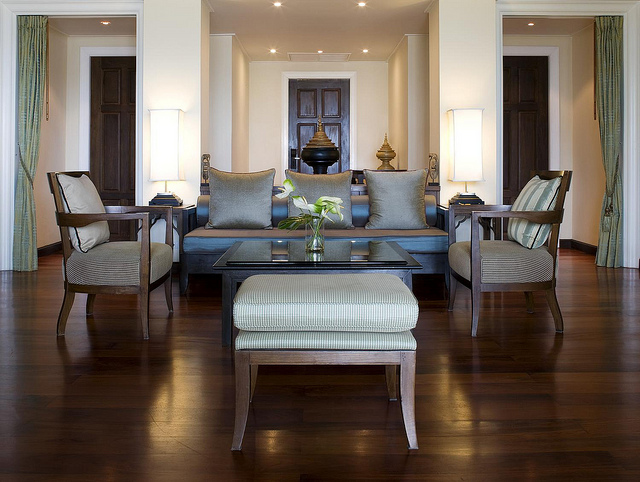 This villa is fir for a king and Thai royalty do stay here from time to time (so we are told by the hotel managers).
Any Lux Traveller staying here will find themselves in heaven and wouldn't want to leave. We have extended our stay from the 3 original days to 8 and wanted to stay longer.
Nice touch for the Villas – Complementary tea / coffee in the mornings in bed.
Being right on the beach is an absolute treat – the beach is stunning, especially at sunset and if you have kids they can play on the sand in front of the villa while you are relaxing in your gorgeous cabana.
Why Khao Lak when there are so many hotels in Phuket?
It is very quite and pretty area away from all the commotion of Phuket. Perfect place to relax after a long flight.
It is excellent for families.
The beach is quiet and clean (even though the water is quite murky, you can not see the bottom but it is warm and blue and flat). A lot of small children 2 and up playing in the sand/water.

A lot of dining options and most of them are nice. We only had one bad meal at the Italian buffet but the rest was very pleasant especially the restaurant right on the beach with your feet in the sand. There is live entertainment every night of the week, which adds a romantic vibe to any dinner.
Not an expensive resort – what you would call affordable luxury. Excellent for Lux Travellers in search of value for money.
Activities – we have visited the gym, spa, kids club and organized scuba diving through the hotel.
Gym – small but functional. Complemetary group personal traing session is a little silly as trainer doesn't speak English.
Spa – had 2 great massages but both times got bitten in the face by a bed bug. I am in 2 minds to recommend it. The treatment was very nice but being bitten twice is more than a coincidence.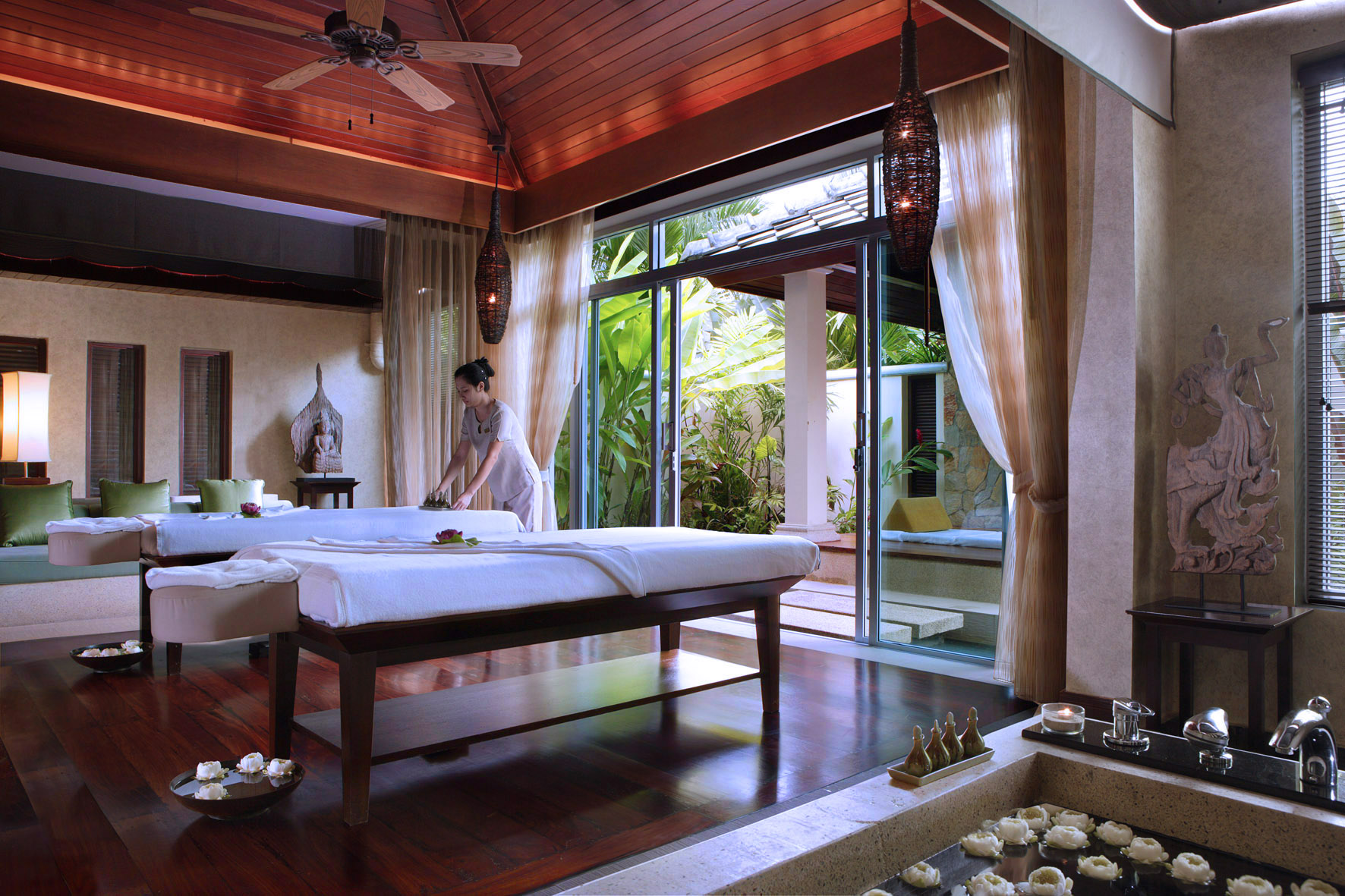 Kids club – my 8yo didn't enjoy the club as there were mostly babies there and not enough activities for her age so she spent all her time with us. But there were a lot of parents there with younger children and seemed to enjoy it.
Special touch – Le Meridien is a proud owner of a beautiful baby elephant. She comes out to play in the mornings and afternoons and is a real delight for the young guests!
Babysitting – we had a very nice lady Kung, who spoke English and entertained the kids. Recommended!
See Bees Diving – we did a ship wreck dive which was amazing. The water was crystal clear and there were thousands of colourful fish, giant squids and a few different eel species to see.
All in all – Thumbs up! It is a definitely a place we would consider returning too and will 100% recommend!
Best tip – book a standard room with points and upgrade when you arrive. By taking your chances you can have a look at different room category on the spot, choose one for your taste and budget and save on an upgrade fee.