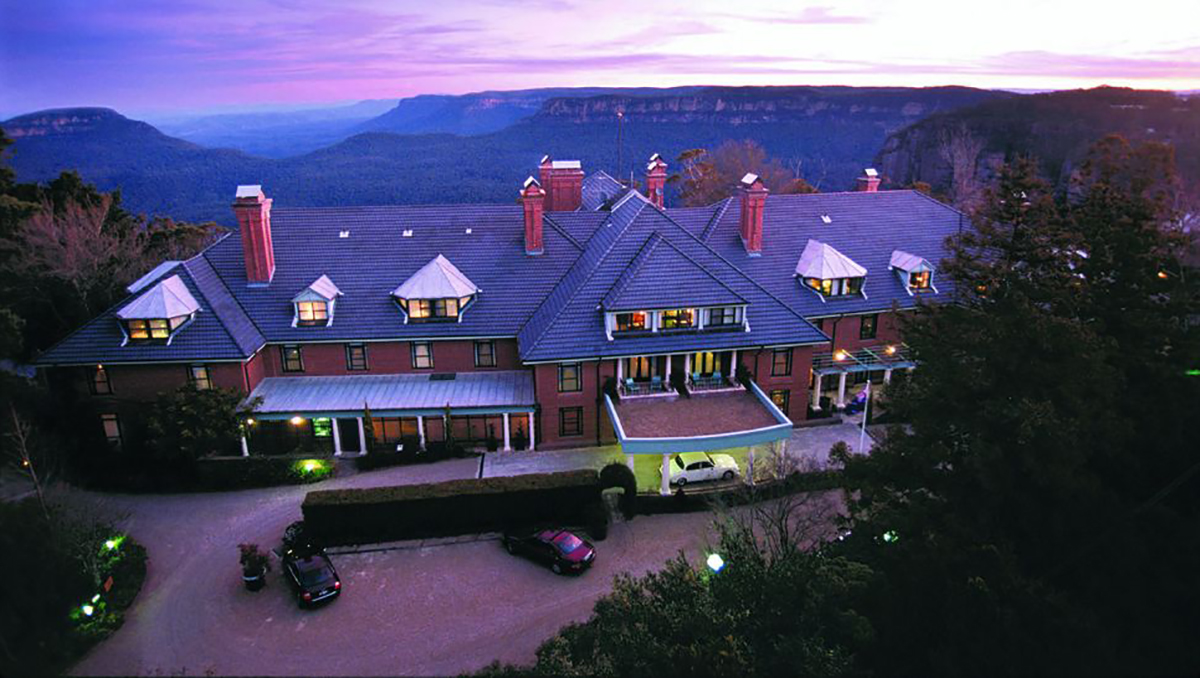 the lux score
82
the lux score explained
Service 8
Rooms 8
Food & Beverage 8
Ambience 7
Attention to Detail 8
Generosity & Value 8
Wow / Hip Factor 8
Facilities 9
Location 9
Fit to Promise 9
Lilianfels Blue Mountains Resort & Spa is a stunning resort near Katoomba and the Three Sisters in the Blue Mountains. It is approximately two hours drive from Sydney. If you can, try to avoid Friday night and Sunday night traffic as delays are common.
The Hotel's location is excellent. Just 100 metres from Echo Point, where many of the area's scenic walks start, this is a perfect spot for exploring the beauty of the Blue Mountains.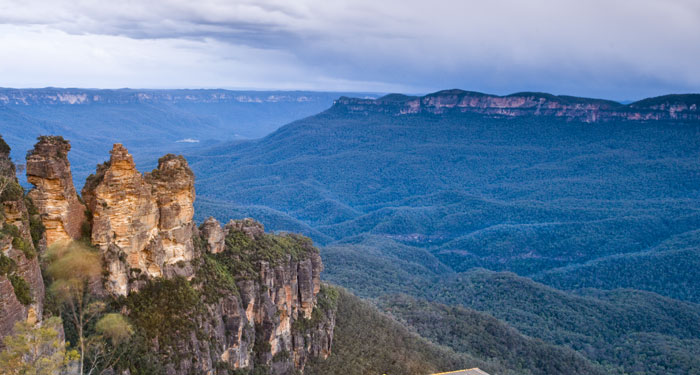 Arriving at Lilianfels Blue Mountains Resort & Spa is a little like arriving at a European chateau. A gravel pathway through a green luscious garden leads you to the the hotel's entrance where reception staff greeted us warmly, also offering to park the car and carry the luggage.
Lilianfels Blue Mountains Resort & Spa is a grand old dame offering old world charm combined with modern luxuries.
Suites at the Lilianfels
There are only four suites in the hotel and they are all very popular so book well ahead,  especially if you are travelling on the weekend. Each of the four suites is slightly different.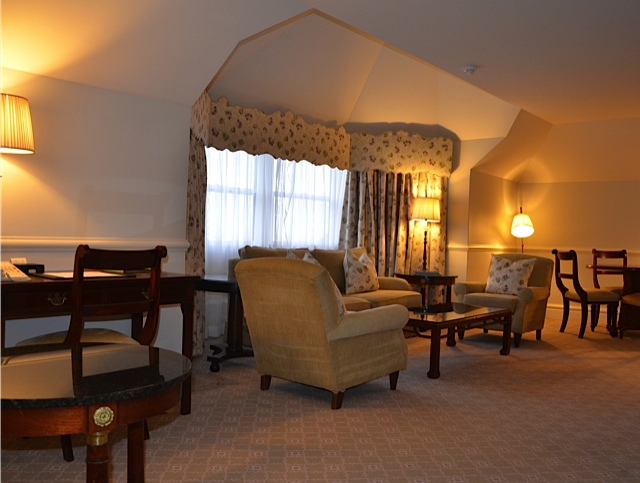 We stayed in Suite 227 on the second floor. It  offered stunning views of the mountains from the bedroom and a very spacious living room which was perfect for a family. There was a full size sofa and an armchair in the living room that we  converted into a small bed for our two-year old son. We managed to accommodate two young kids easily without crowding the suite with roll away beds.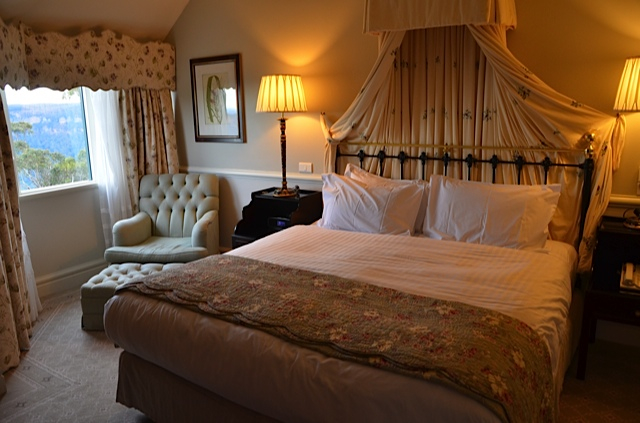 The suite also has a double spa bath which is beautiful for a romantic afternoon soak after a long walk or on a rainy and cold evening.
All the suites are perfect for families with young children – we highly recommend them. They might not have the latest fittings and finishes but they are cozy and very comfortable with superb canopy beds and high ceilings.
We love this hotel and  think anyone would have a wonderful time here.
Hotel's Facilities – If you are lucky to visit Lilianfels in summer there is a beautiful outdoor wet edge pool with a great view. The water is chilly but the kids don't seem to mind. You can also get service by the pool (by request) and can spend the afternoon lounging around with a light lunch and a bottle of champagne.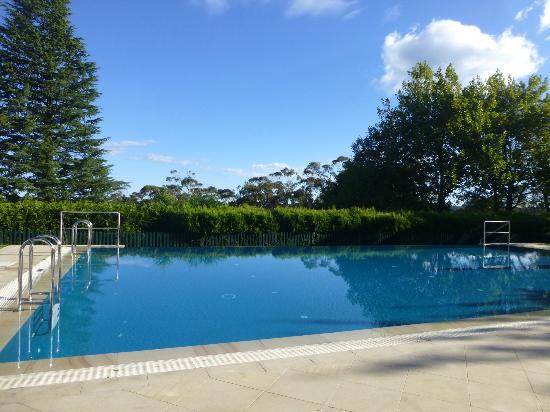 For colder days the indoor pool is gorgeous. It is very pretty and most importantly warm.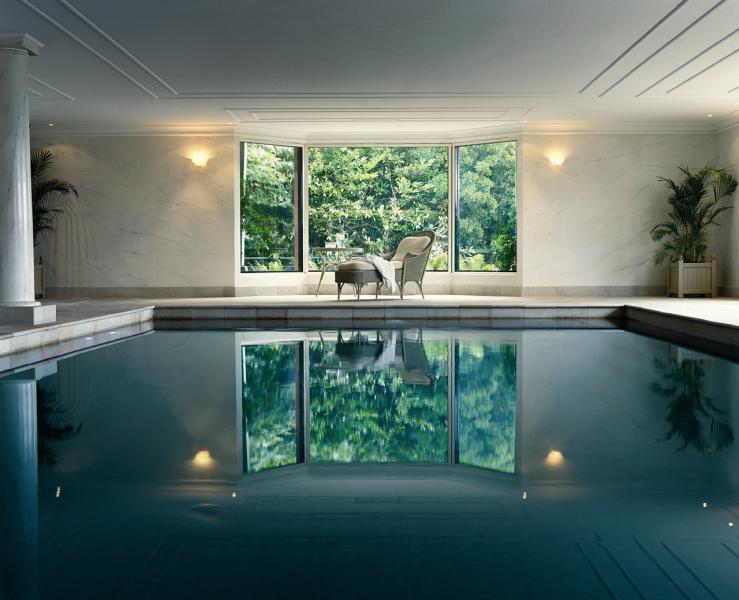 The spa offers massages and facials. We didn't get a chance to try it this time but definitely will on the next trip.
What to do if the weather is not great?
We arrived on a Friday night and had plans for doing lots of scenic walks the next day. The weather in the Blue Mountains had other plans for us and it poured rain all Saturday which meant staying indoors. In most hotels it would've been a disaster with the kids, however for us, it was an absolute pleasure. The kids spent the morning in the pool and played board games in the hotel's beautiful sitting room in the afternoon while we relaxed with  book and newspapers by the fireplace, enjoyed lunch accompanied by the tunes of askillful pianist, sipped champagne in the afternoon and joined the kids for a game of Monopoly. What a great way to spend a Saturday.
And we hadn't even found our way to the spa or steam room and sauna, which would be very enjoyable on a rainy day.
Lunch in the Lounge  is not cheap ($30 – $50 mains) but the food is excellent. Home made gnocchi, steaks and Lilianfels' famous high tea are all very tasty and the atmosphere in the lounge is buzzy.
Again, we highly recommend it on a rainy weekend.
Breakfast at the Orangery   is better than in most 5 star hotels around Sydney. There is freshly squeezed orange juice, home made jams, a great selection of freshly baked breads, gravlax salmon and a good selection of different fruit and cereals. It is a true five-star breakfast served in a lovely dining room, perfect for a long leisurely meal.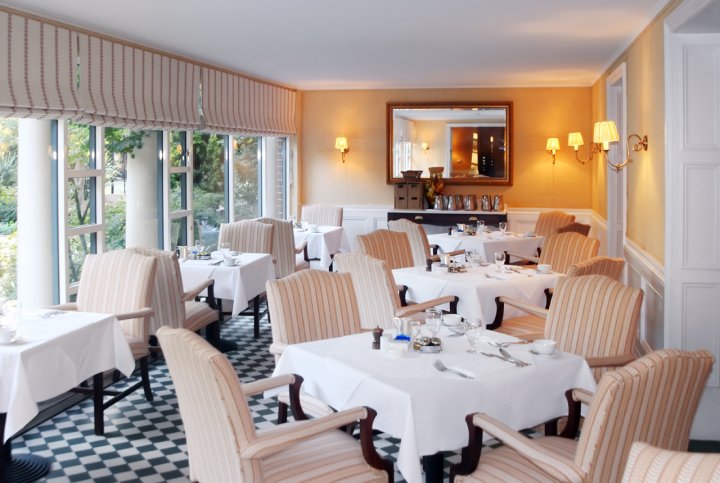 All in all, Lilianfels is an excellent hotel, only a few hours from Sydney. If you like a combination of nature and luxury this hotel is for you. No matter whether it is sunny or raining, there is something for everyone to enjoy in this lovely hotel.
If you want a relaxing stay away from the noise of the capital city, great family times and relaxation make a booking and enjoy your weekend away.
We had a fantastic weekend at The Lilianfels and I am sure you will too!