10 Heavenly Days in Thailand!
When one thinks luxury, Thailand doesn't necessarily come to mind. That was my thinking too until last month.
Luxury to me is pristine beaches, beautiful accommodation, excellent service, rejuvenating spa treatments and good food. Could all these wonderful things be found in Thailand?
The answer is Yes! Here is a proposed itinerary that will please any discerning Lux Traveller.
10 Days – Bangkok – Khao Lak – Racha – Phuket  

Bangkok (2 days)
If your international flight arrives directly in Phuket then I would start here and skip Bangkok. However most international flight do go through Bangkok and I think it is a great stopover for a couple of days if you like the energy of bustling Asian cities.
Bangkok is a huge city on Chao Phraya River. If it is your first visit to the city, I would suggest staying by the river – it is really lovely however has a limited number of luxury hotels to choose from (see our review of The Mandarin Oriental & The Peninsula Bangkok). I would suggest staying in either The Peninsula or Shangri La. Suites in both hotels are luxurious and large with the views of the river. Shangri La is better suited for families (bigger hotel with resort like facilities) while The Peninsula is better for couples with no children and the Lux Travellers over 50.
If shopping is more exciting for you than staying on the riverside, stay at St Regis Bangkok, a hotel of unsurpassed urban luxury. A Suite with a golf course view is highly recommended!
Things to do while in Bangkok: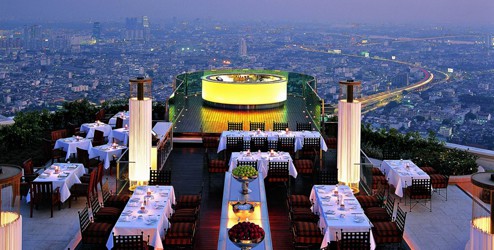 Hire a private long tail boat for a river cruise – it is authentic, fun and an eye opener
Visit Grand Palace, former official residence of King of Siam from 1782,  is spectacular – well worth a visit
Have dinner at the Mandarin Oriental Thai restaurant – it is a divine setting on the river side with fairy light all around. And the traditional Thai dancing show is excellent
Sky Bars – Bangkok is famous for its unique sky bars, perched on top of the modern sky scrapers. Being warm all year round it is a perfect place for a couple of after dinner drinks with the best views of Bangkok all around you. Best sky bars are on top of Banyan Tree Hotel in the city, Vertigo Bar, and on top of The Lebua Tower (riverside), Sky Bar.
2nd Destination – Le Meridien Khao Lak (4-5 days)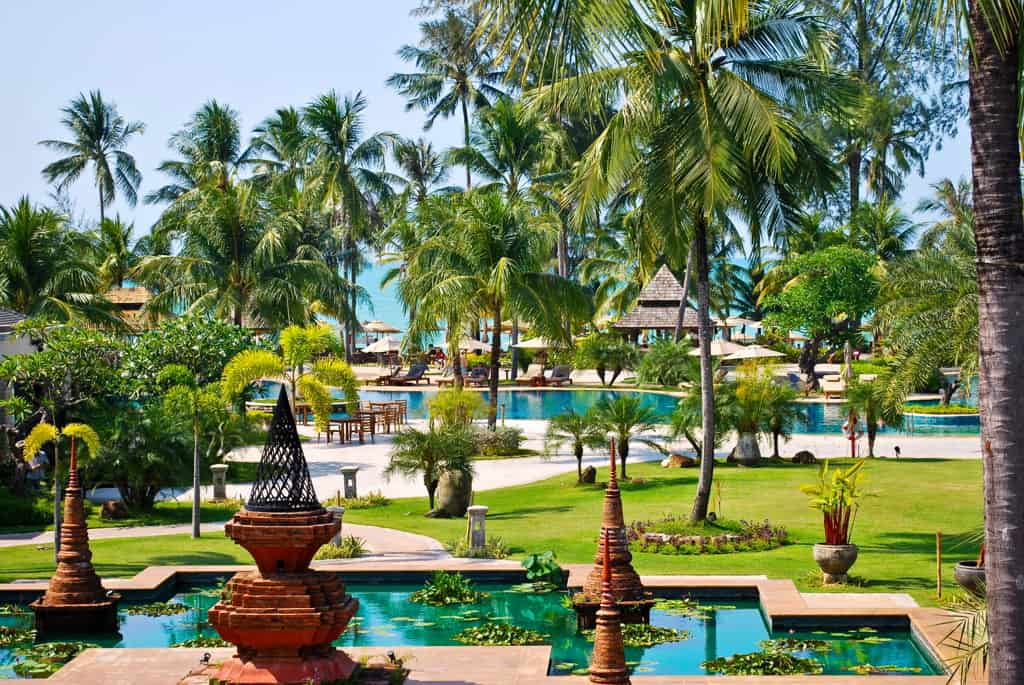 Why Khao Lak when there are so many resorts in Phuket?
Khao Lak is an undiscovered paradise away from the hustle and bustle of Phuket. It has pristine beaches and offers complete relaxation.
To get to Khao Lak you need to fly to Phuket followed by a 90 min transfer to the resort.
Le Meridien Khao Lak has the most luxurious accommodation so it is Lux Travellers first choice.
Beachfront Pool Villas (especially 2 Bedroom ones) are the Best! They are so comfortable and luxurious that you'll never want to leave! If you are travelling during European/ Australian school holidays expect a lot of children at the resort. At other times it is a great getaway destinations for couples.
Things to do in Khao Lak – just relax – swim, eat, have spa treatments, go for long beach walks (you can walk for hours in each direction), relax in your private poolside cabana with a good book, go to the gym. Whatever relaxation means to you – you'll find it here.
3d Destination – Racha Island, The Racha (3 days / 2 nights)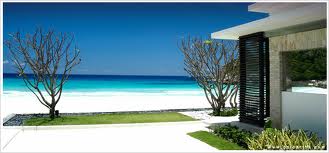 This place is a little piece of heaven in the middle of Andaman Sea.
The water at the Racha island is as turquoise as the pictures suggest and rivals Maldives in how pristine and beautiful it is.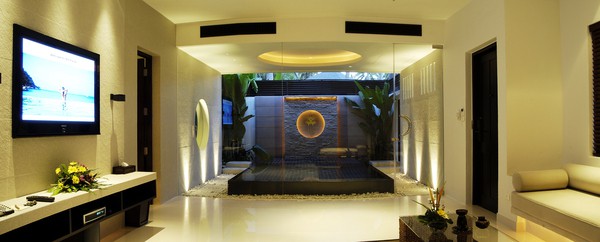 The resort caters equally well to honeymoon couples and families but it is skewed towards romantic vacations.
The island is tiny with only 2 resorts on it so you do feel very remote.
Villas at The Racha are beautifully designed. Choose any category from the Suite up and you will be a very satisfied Lux Traveller.
If you are a big family the newly built Two Bedroom Pool villas will be an excellent option.
The Racha is best for romance, long spa treatments, excellent modern Thai food, swimming, snorkeling and diving.
If you are a family with children, 3 days is probably enough here. If you are a romantic couple, you could easily spend a week at The Racha enjoying peace and beauty of the world around you and each others company.
Seeing that Racha has only a few transfers per day to the main land and none after dark it might be wise to stay a couple of nights in Phuket before heading home (especially as most flights leave Phuket either early in the morning or late at night).
Phuket is a busy bustling island with a lot of cars, people, traffic and activity.
However you can still find a couple of Oasis options here. One of the best hotels on the island is Amanpuri (the flagship resort of the uber glamorous Aman hotel chain). Here you can again spend as little or much time as you like depending on your budget as this hotel is not cheap (rates start from $1100 per night including taxes).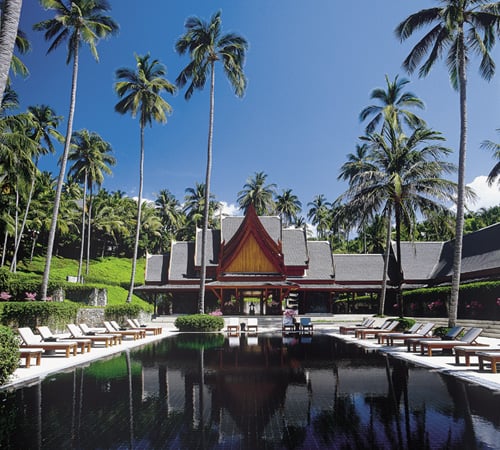 Amanpuri is located on one of Phuket's most beautiful white sand beaches.
Reflecting the style and elegance of Thai culture, the resort's graceful pavilions and villa homes reflect the style and elegance of Thai culture. With a fleet of luxury cruisers, Amanpuri offers the opportunity to explore the Andaman Sea.
Amanpuri is a true Lux traveller resort, with the only complain from us being the lack of private pools in the pavilions which you have come to expect in Thailand when you pay over $1,000 per night. Villas with private pools start from $1700++ per night.
Combine any of the 4 destinations above to create your own unique Lux Traveller Thai holiday.
All four destinations are exceptional and will combine into a trip of a lifetime!
Enjoy!