The Lux Traveller Collection
Order Your Copy Of Our Exclusive Coffee Table Book 'The Lux Traveller Collection 2016'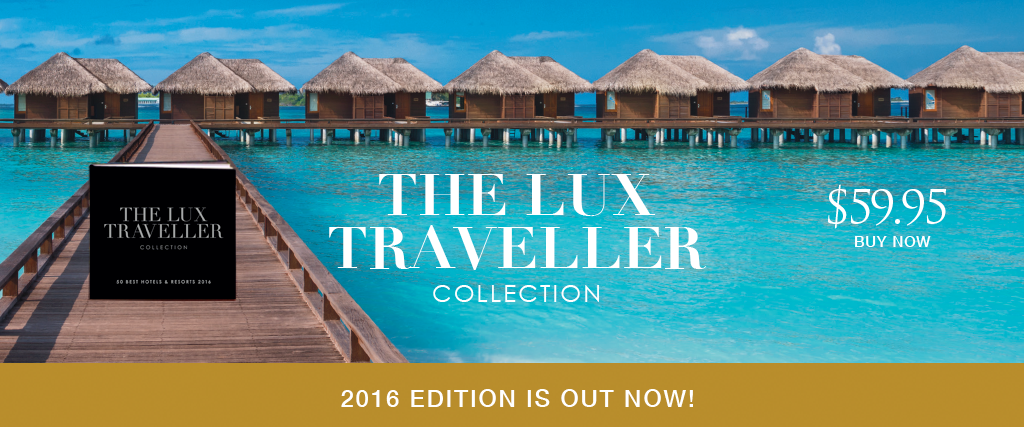 MUCH AWAITED 2016 EDITION IS OUT NOW! THE STOCK IS LIMITED SO PLACE YOUR ORDER NOW NOT TO MISS OUT. THIS BEAUTIFUL BOOK WILL ADD A DASH OF GLAMOUR TO ANY LIVING ROOM SETTING.
This exclusive 142-page coffee table book features the crème de la crème of the best hotels in the world. Discover new hotels that will surprise and impress with their unique location, exclusive service, magical setting and sensational restaurants and revisit some classic properties that have truly stood the test of time.
The 50 Best Hotels & Resorts in the world has been carefully selected by The Lux Traveller team – experts in luxury travel. Let us inspire you and help you plan your next amazing vacation. The Lux Traveller Collection will be a wonderful addition to any library. It will inspire you to travel to the far away lands, it will make you dream and reminisce.